We have been featured on the women who travel social instagram account, the travel latina account and on the curry traveler! 🙂
Featured location this week : PUERTO RICO!
Countries/Territories visited:
Belgium (DEC 2015)
Canada (JUL 2016/JUL 2017)
France (DEC 2015)
Germany (DEC 2015)
Ireland (DEC 2015)
Italy (FEB 2018)
Puerto Rico (DEC 2016)
Spain (FEB 2018)
---
Next trips planned:
Toronto (Mid 2018)
Norway with Jenny (Late 2018)
Bermuda (2019)
Switzerland with Jackie (2020)
---
SPAIN:
ALMUDENA CATHEDRAL!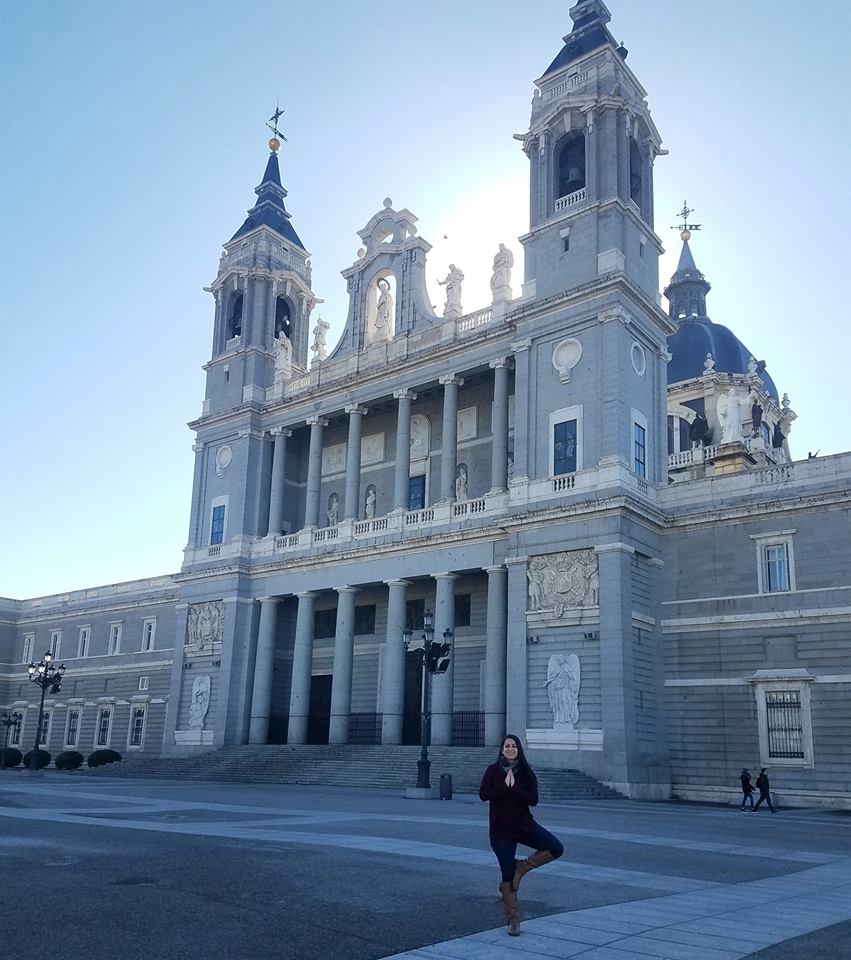 Hola Madrid, I have arrived and I am LOVING it! 
?Y'all already know I am #EnthusiasticAboutCathedrals and #EnthusiasticAboutYoga so I figured I'd combine these two loves and just tree pose all over Spain, what do you all think lol. One of the first cathedrals I saw is the one behind me, La Catedral de Santa María la Real de la Almudena very close to the Royal Palace. This cathedral broke ground in 1883 and has a museum where you can go to learn a little more about it. I learned that it took 8 architects and over a century for this immense beauty to be completed. Also if you go to their website and watch the trailer it's super informational and a little intense but worth a watch! 
JARDINES DE SABATINI!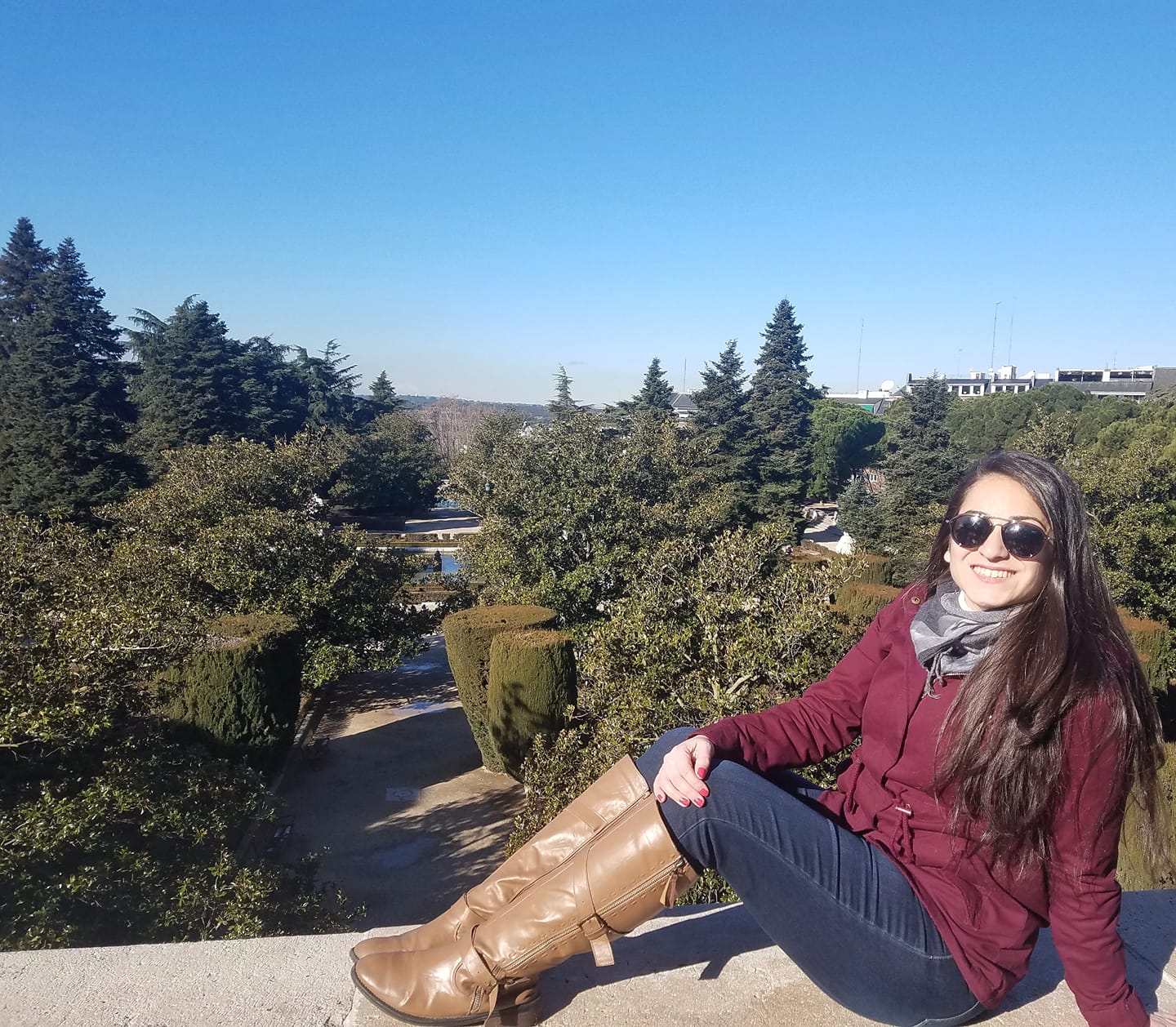 If you know me even a little bit, you'll know that I LOVE nature. I love it when I'm sad, when I'm happy, when I need a break from life, or when I need some time to relax. Los Jardines de Sabatini or The Sabatini Gardens were the perfect stop in our busy schedule. Something about the trees and the sculptures make you really stop and take in every moment. Highly recommend this place the next time you are in Madrid and since a lot of you enjoyed the cathedral photo I posted yesterday, I'll have you know the gardens are about 4 minutes away from there so you can do both quite easily! Where have you experienced your fave garden? 
?
EXPLORE THE BEACH IN VALENCIA!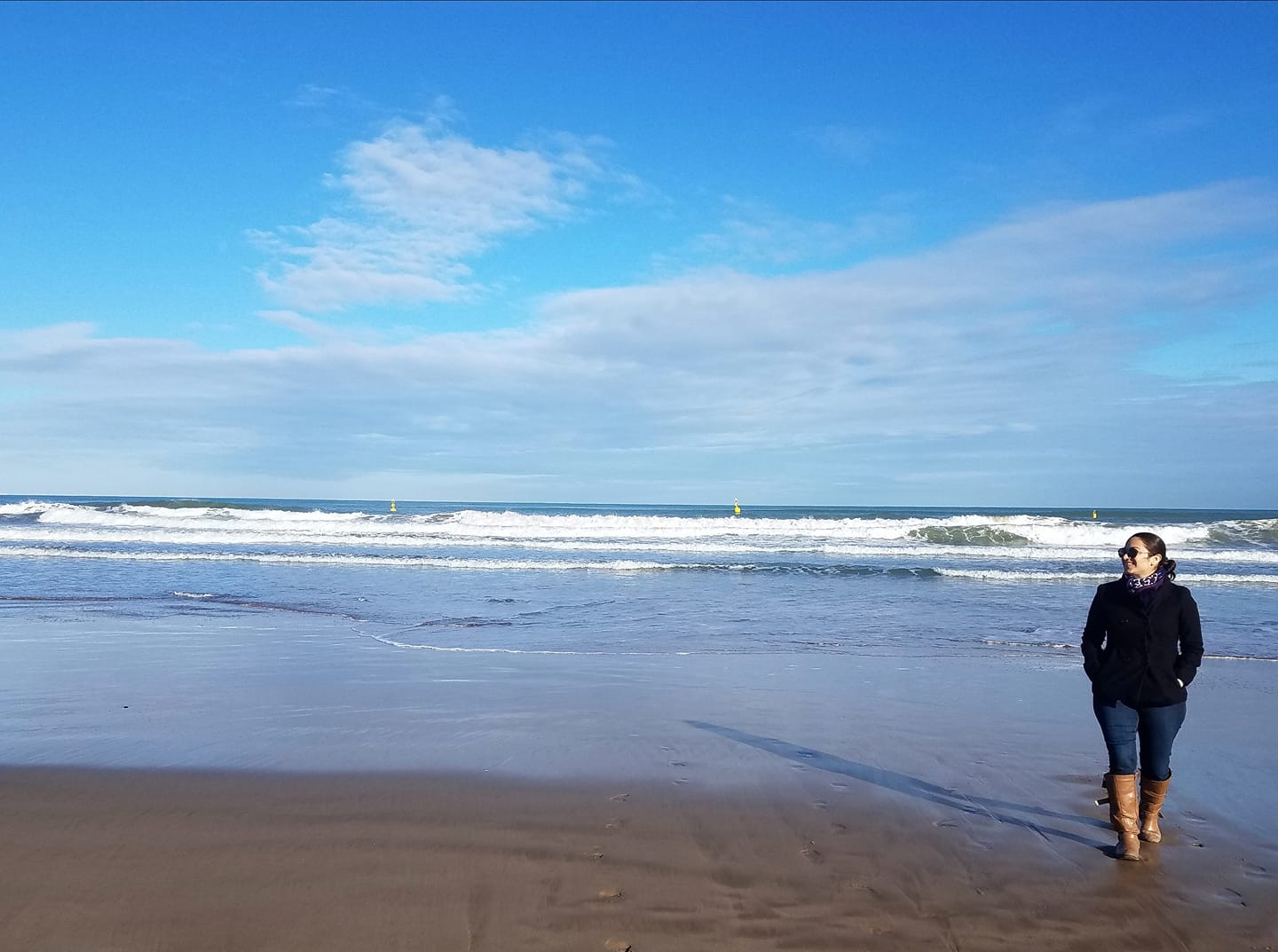 Oh Valencia, how I have fallen in love with you. 
? I love the diversity of terrain in Spain and that in one day I can be in the middle of the city and just a few moments later also be (freezing lol) on a beach. Made it out to Playa de la Malvarrosa to get some beach therapy and to also try some delicious paella! I will def be coming back in the summer when it warms up a bit 
PARC GUELL!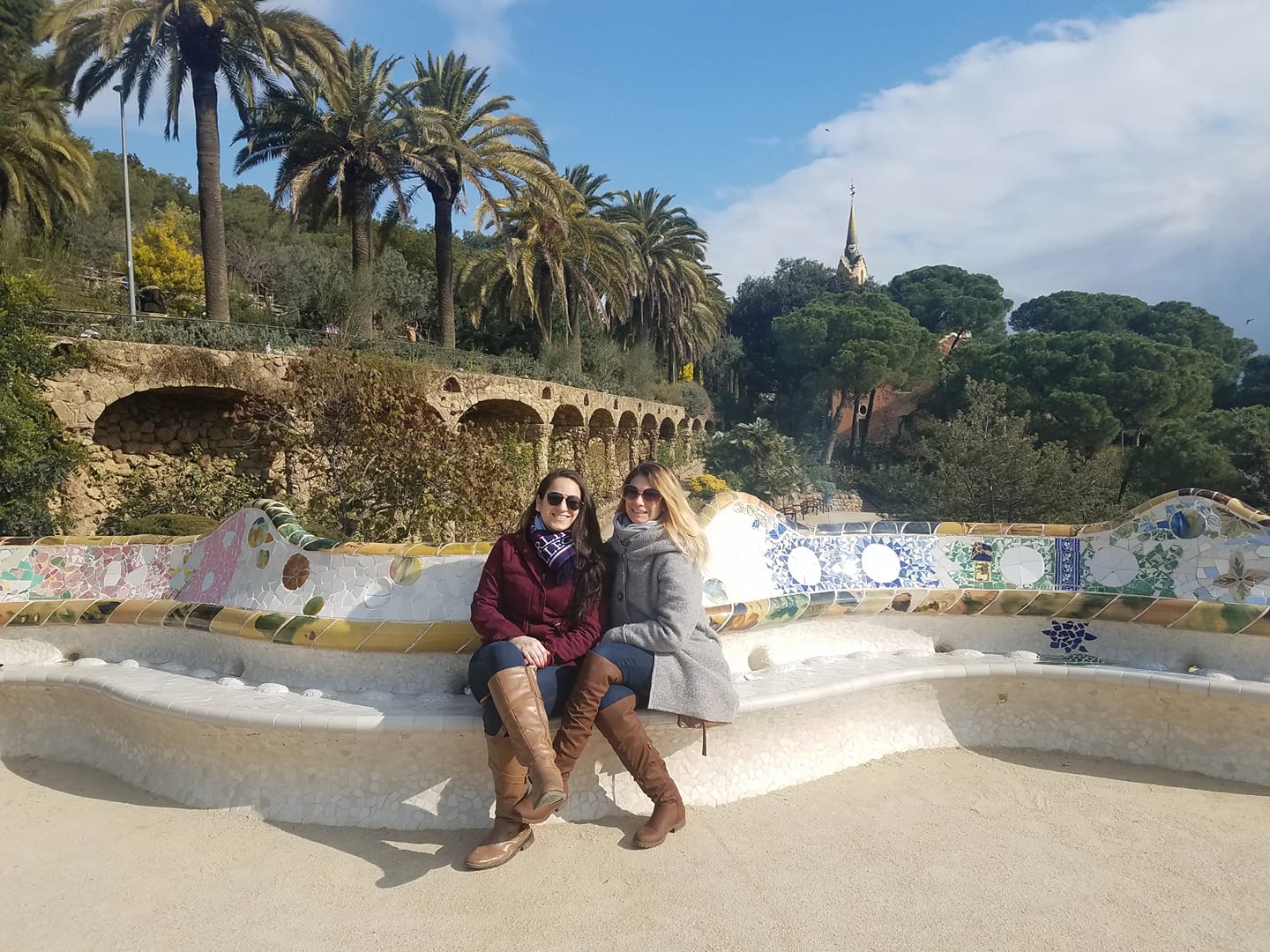 I fell absolutely in love with Barcelona and a huge factor was definitely how beautiful and unique everything was. One of my fave parts of Barcelona was checking out Park Güell, a park with gardens, towers, and Instagram photo-ops everywhere you looked (lol). This park was designed by Antoni Gaudí, a famous and incredibly talented architect. You can see a lot of his work throughout the city. Stay tuned for an entire blog post dedicated to Park Güell because it really is a magical place that is worthy of being a World Heritage Site! My sister and I had such a blast discovering this gem.
TEMPLO DE DEBOD!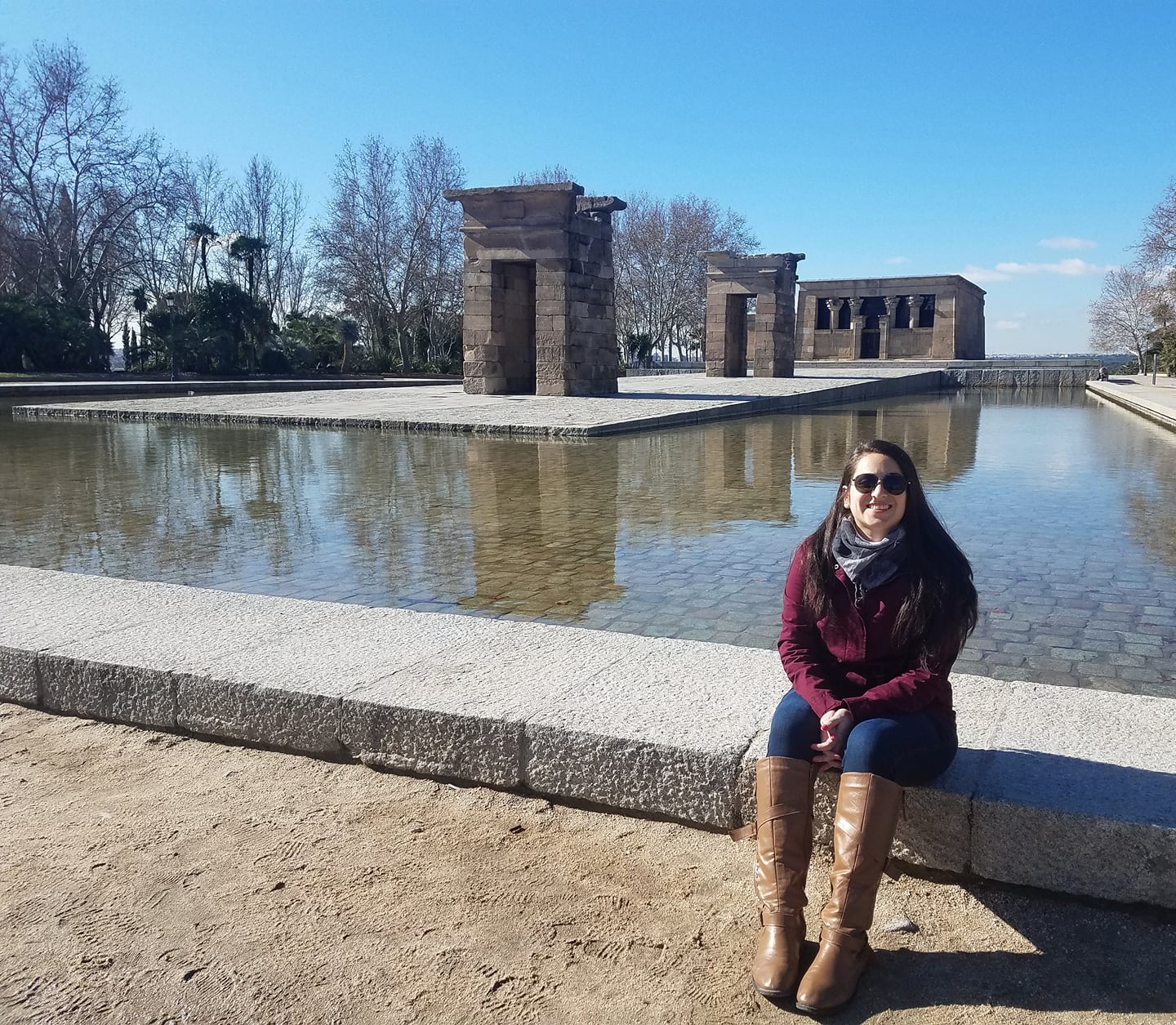 Wait, hold up. Am I in Spain or am I in Egypt!? The answer is definitely Spain but if you get some Egyptian vibes, it's because there's a little bit of Egypt here Literally! When in Madrid, I checked out El Templo de Debod (Debod's Temple) and learned that this Temple used to actually sit in Egypt! It was built in Egypt, dismantled and brought to Madrid in the 1960s. You can check out this Temple near the Royal Palace of Madrid and it's super peaceful!
---
ITALY:
EXPLORE VENICE!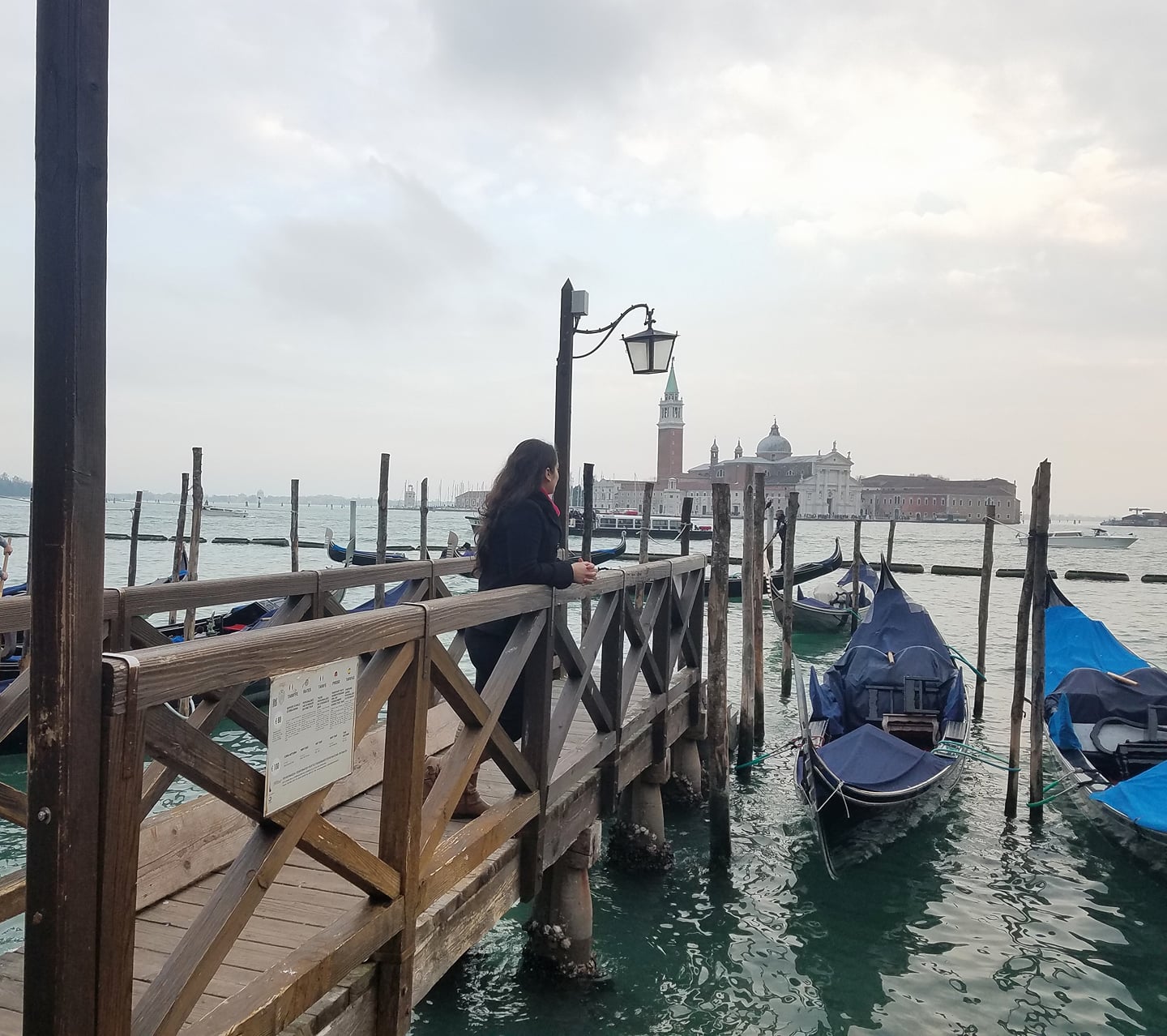 Oh Venezia, you quickly became a fave destination. 
❤
? Something about all of the water surrounding this small but fierce city made me want to stay a little longer. There aren't any roads here, just canals which made getting around pretty interesting. We ended up taking a water taxi because we were going to be late and miss our train (travel isn't always as glamorous as Instagram makes it seem lol but that's part of the adventure) and it was a super cool experience being on the water taxi. I also really loved how narrow the alleys were, and even thought about running through the alleys for some marathon training but I almost twisted my ankle on the cobblestones just walking so I figured it wasn't a great idea lol. I can't wait to come back!
EAT GELATO IN VENICE!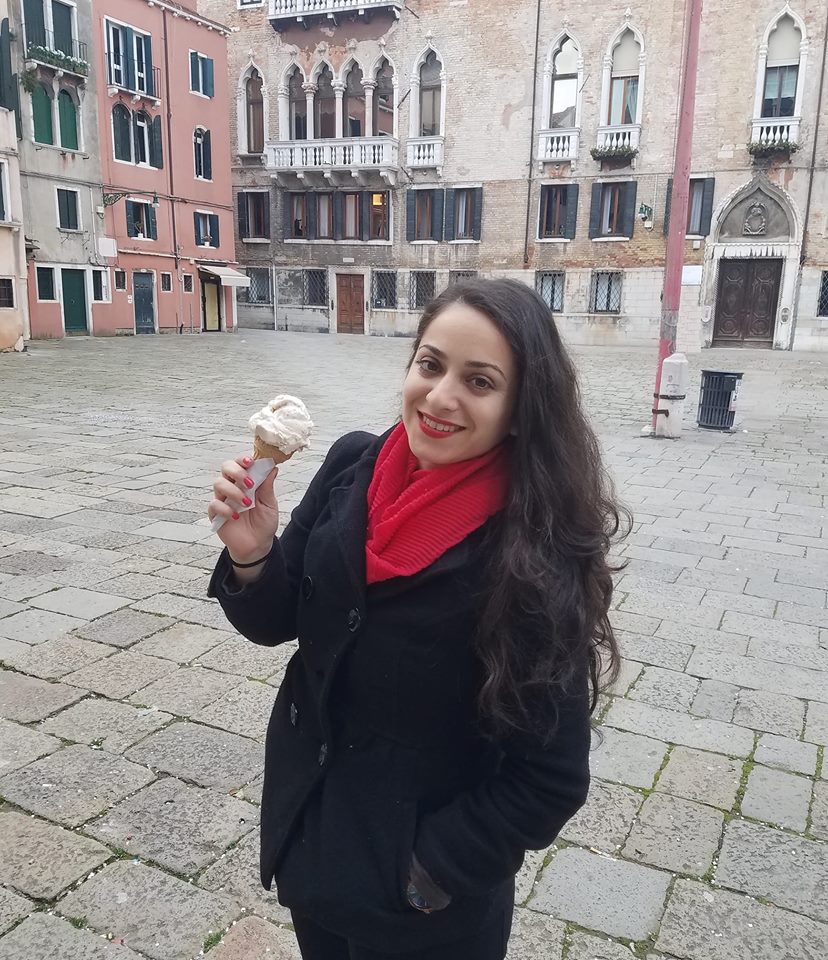 My gelato and I would like to wish all of you a very Happy Valentine's Day from Italy! 
❤
❤ I had the most delicious cannella (cinnamon) gelato in Piazza San Marco in Venice, Italy and I don't think I can ever have gelato anywhere else lol. I hope you are all having a great day whether you are celebrating with family, friends, or a significant other! I always like to say that I love the definition of Valentine's Day in Spanish (el dia del amor y la amistad) which translates to the day of love and friendship. 
❤
??
CIRCUS MAXIMUS!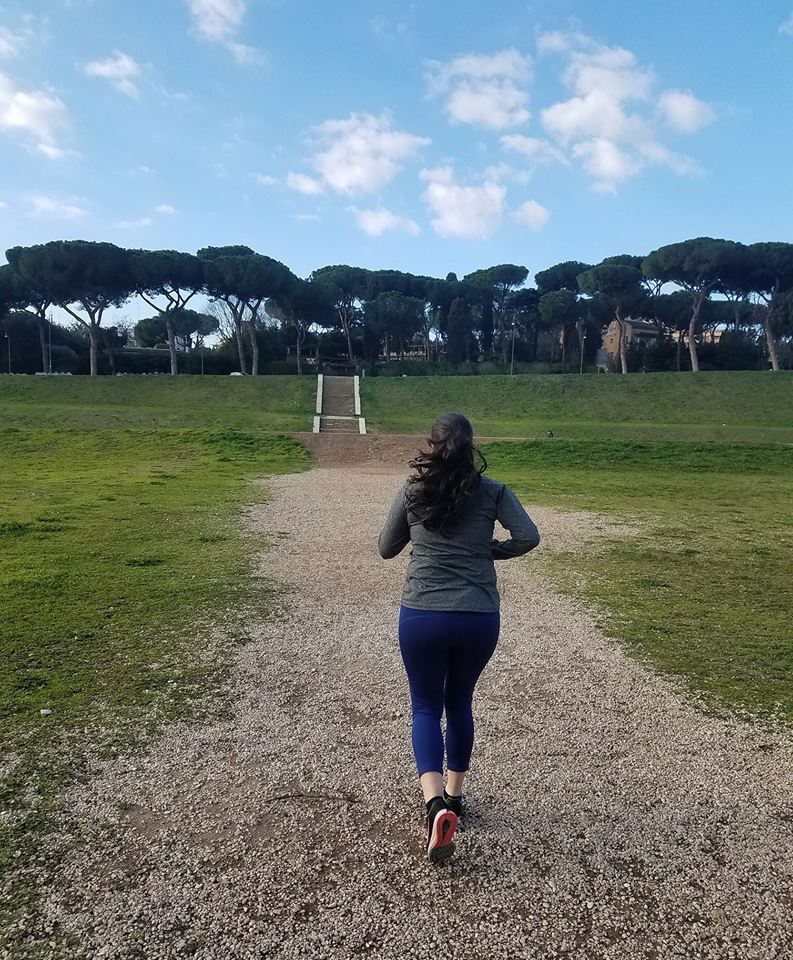 While in Europe, I made sure to run to stay on track with my #MarathonTraining and one of my fave places to run was Rome! Pictured here is the area near Circus Maximus which is the oldest and largest public space in Rome. This is where chariot races took place and I loved running here because the views were beautiful, the weather was perfect and there were a ton of runners!
THE VATICAN!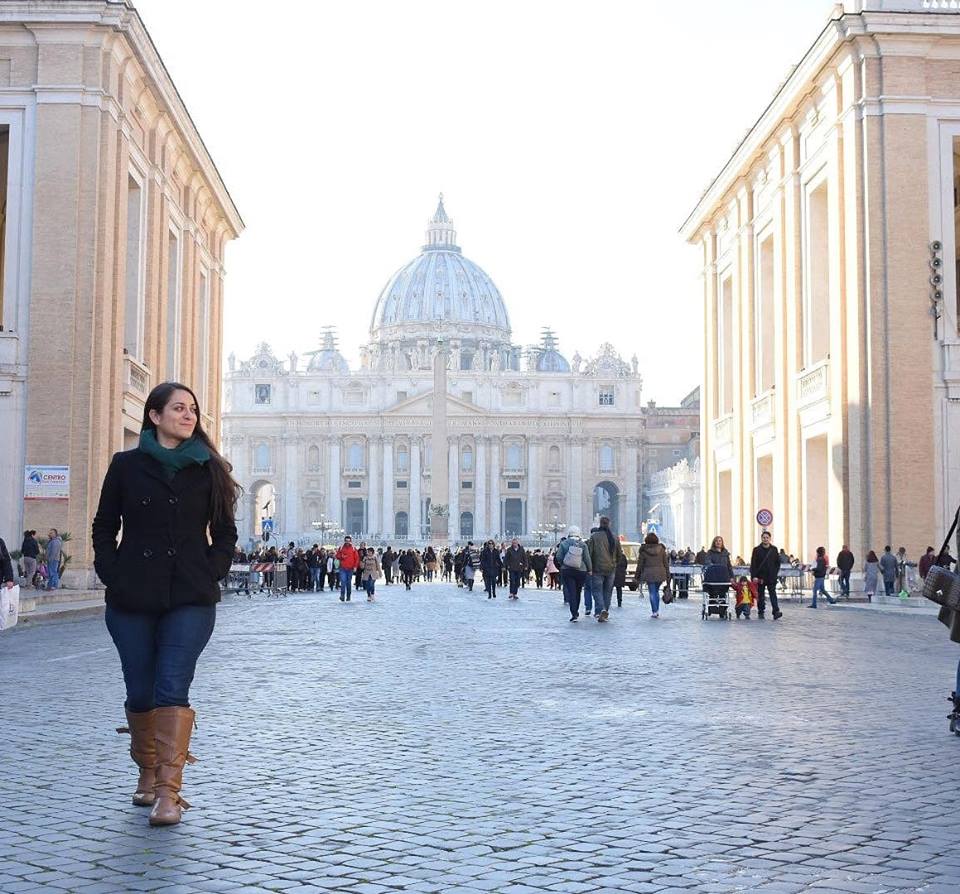 Y'all I made it TO THE VATICAN IN ITALY AND IT WAS A HIGHLIGHT OF MY LIFE. Sorry for yelling but I'm still so excited lol. You already know I am #EnthusiasticAboutCathedralsand seeing the 'church to rule all churches' as my friend jokingly calls it was an incredible experience. The Papal Basilica of St. Peter in the Vatican also known as St. Peter's Basilica was breathtaking. I loved how it looks on the outside but the inside blew me away. Stay tuned for a blog post with all of my favorite photos coming soon! For now, I'll tell you that you absolutely need to add Vatican City to your bucket list. It seriously felt like I was on another planet, it was such a unique place and I've never felt so spiritual. I will definitely be back and next time I will bring my mom. Have you been here yet!? 
⛪
⛪
⛪ 
THE COLOSSEUM!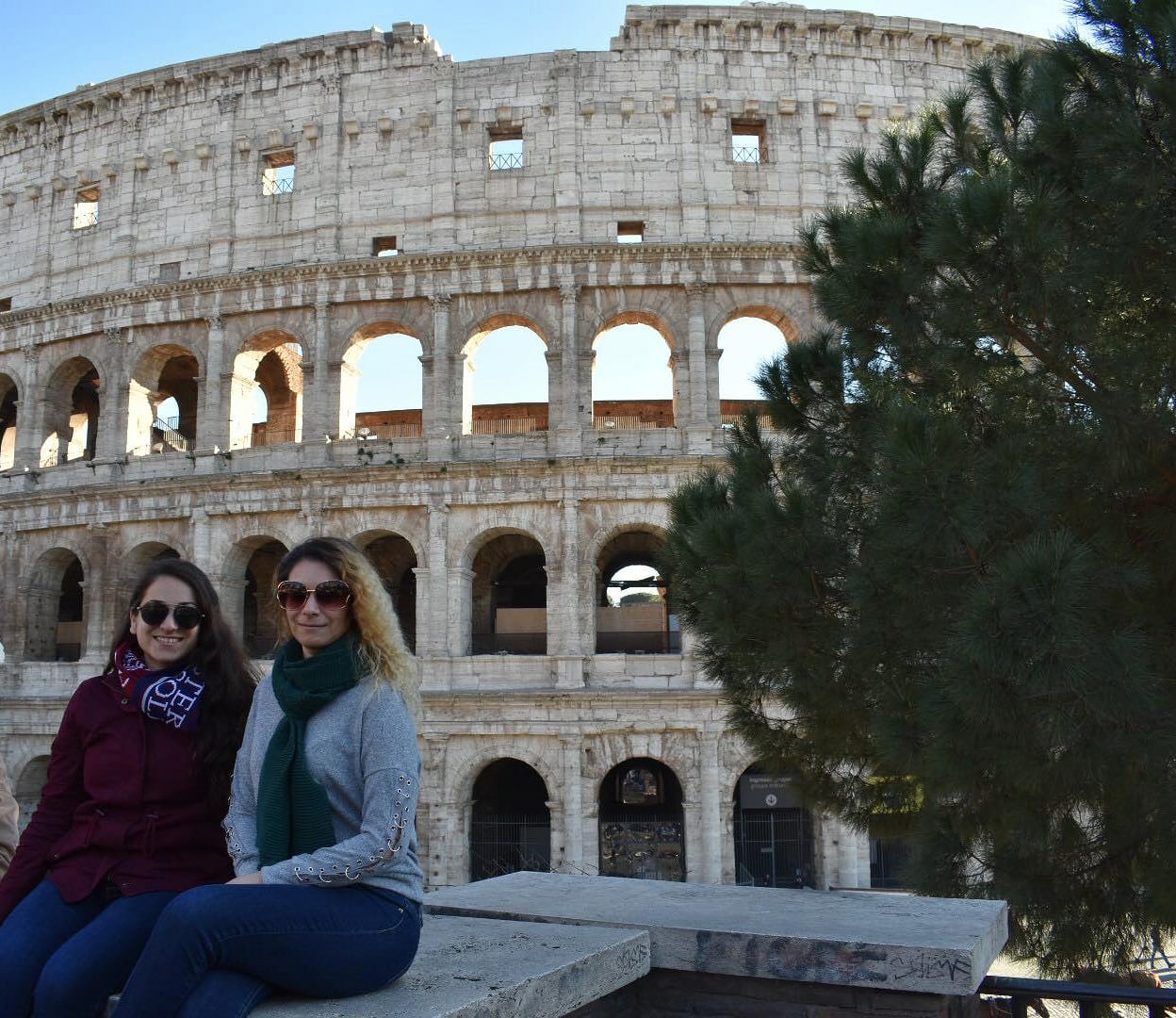 One of the most historic (and my favorite) monument in Rome was the Colosseum. Walking past and walking into the Colosseum was an incredible experience. It's so much bigger in person too! It was so interesting to learn that it is the largest amphitheater ever built and in its prime could hold up to 80,000 people! These 80,000 people would gather for gladiatorial shows and other events like mock sea battles and animal hunts. My sister and I loved it and can't wait to go back 
PUERTO RICO
LA PARGUERA!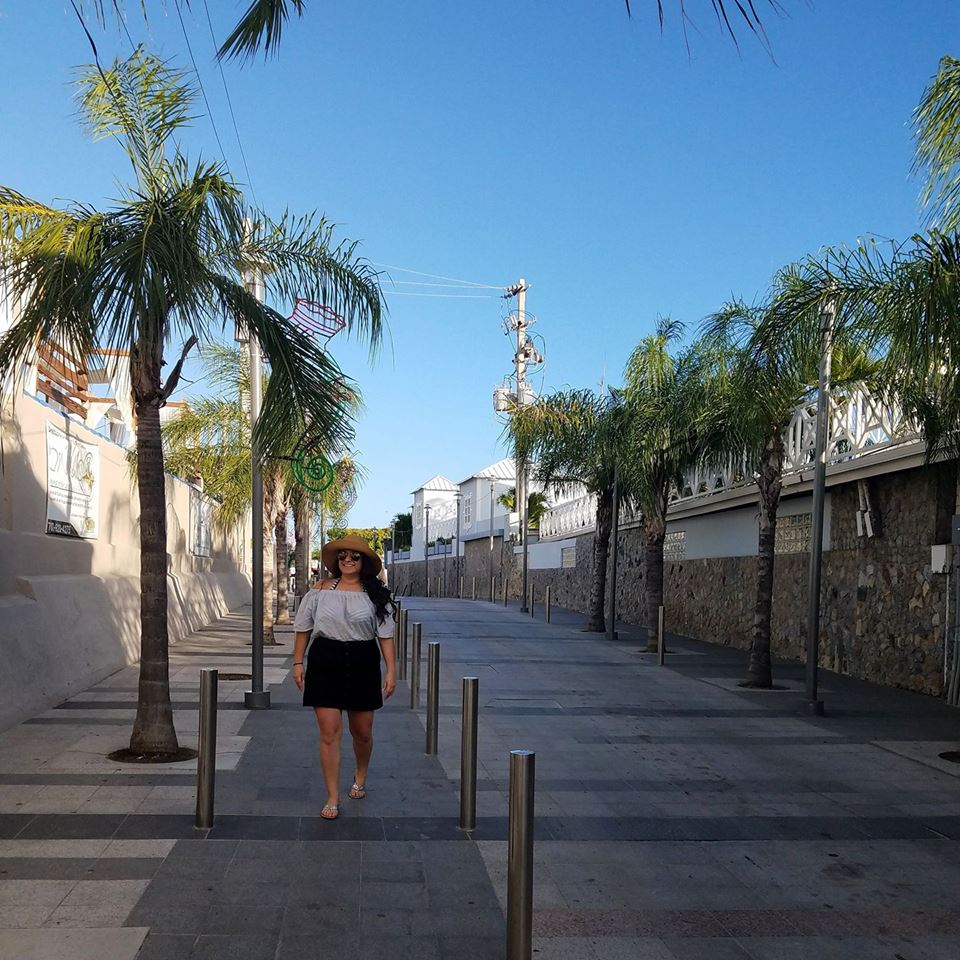 La Parguera in Lajas, Puerto Rico is one of my favorite places because there is so much happening. Live music, food, piña coladas, boat tours, tourists AND locals. What's been your favorite place that both tourists and locals enjoy?
BEACH TIME IN PUERTO RICO!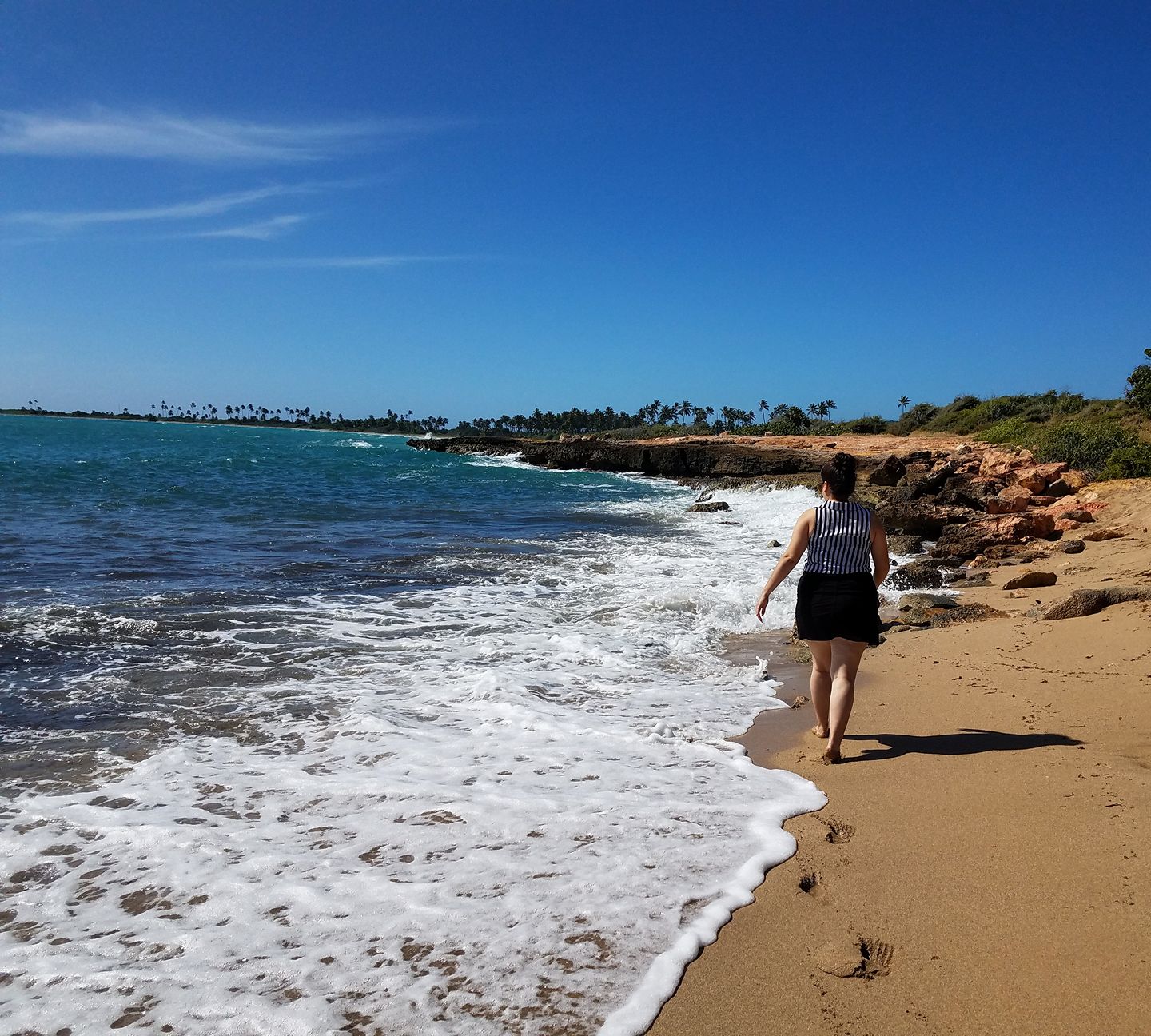 PONCE CATHEDRAL!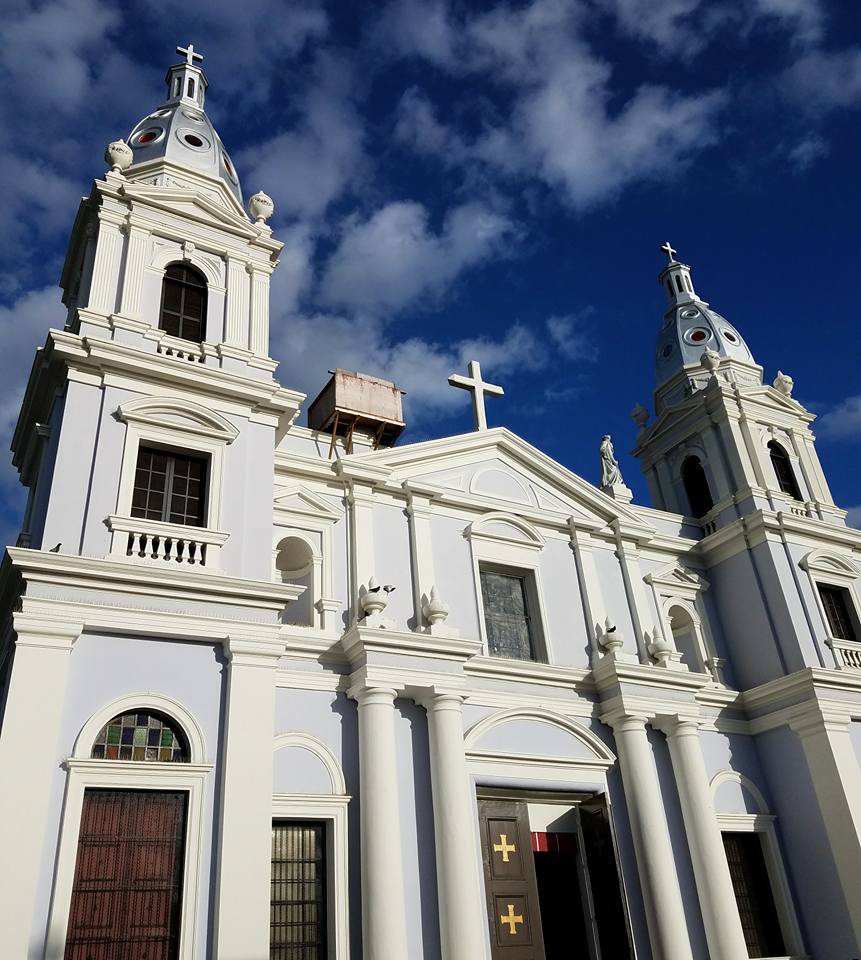 If you've been in this Enthusiastic space, you will know that I have a sweet spot for cathedrals and when I was in Puerto Rico, I got to visit the Ponce Cathedral and it was absolutely beautiful! Plus look how beautiful the sky looks!
CHECK OUT THE PINONES!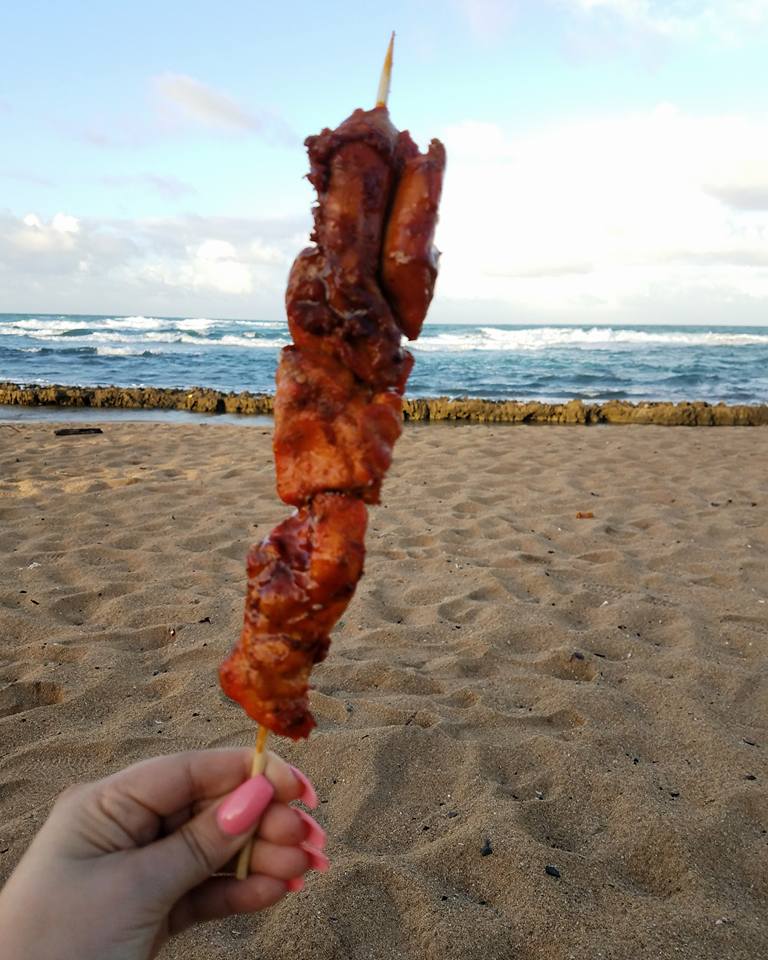 because no trip is complete without me eating all of the local cuisine! In Puerto Rico, I was introduced to Chicken Pinchos aka Kabobs. The word pinchos is Spanish for spikes which makes sense, right? Pinchos are sold all over the island and we found them at The Piñones which is an area outside of San Juan. It's a scenic road with a beautiful ocean view and vendors selling delicious food like pinchos! Not sure what I enjoyed more: the food or the view. The chicken was so tasty and the BBQ glaze was just the cherry on top! 
EXPLORE PONCE AND EAT ICE CREAM!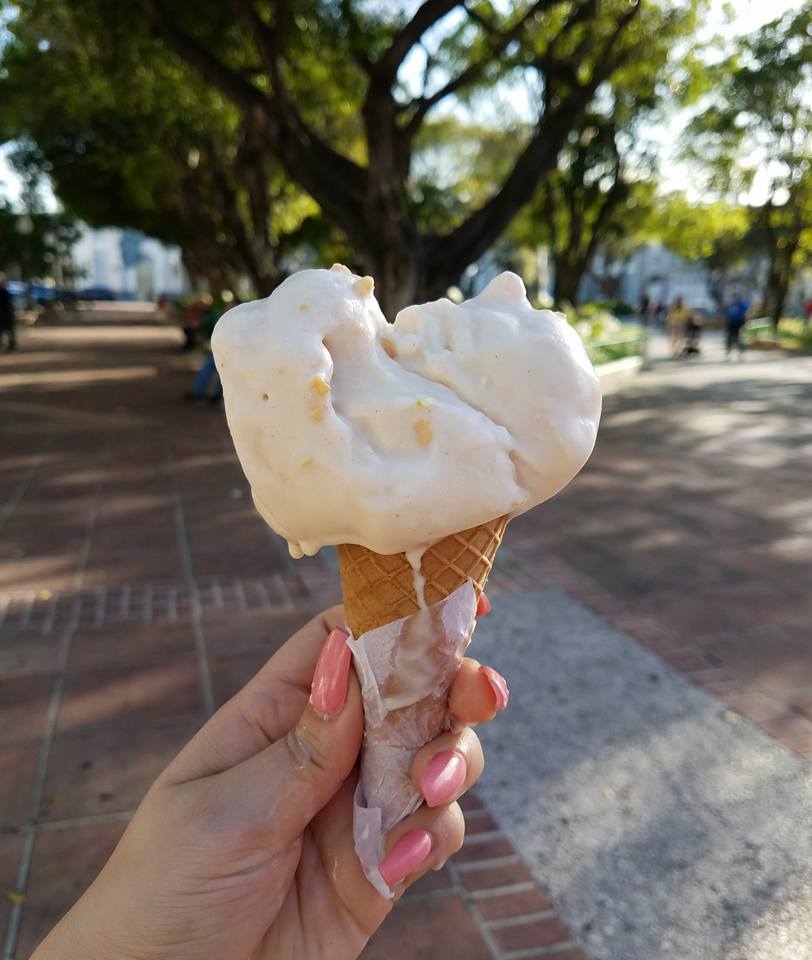 If this picture makes you want to lick your phone screen, then you and I are the same person. I had the most delicious mani (peanut) ice cream while exploring the streets of Ponce, Puerto Rico. And yes, it was a little hot so my ice cream started melting 
RELAX AT A BEAUTIFUL RESORT!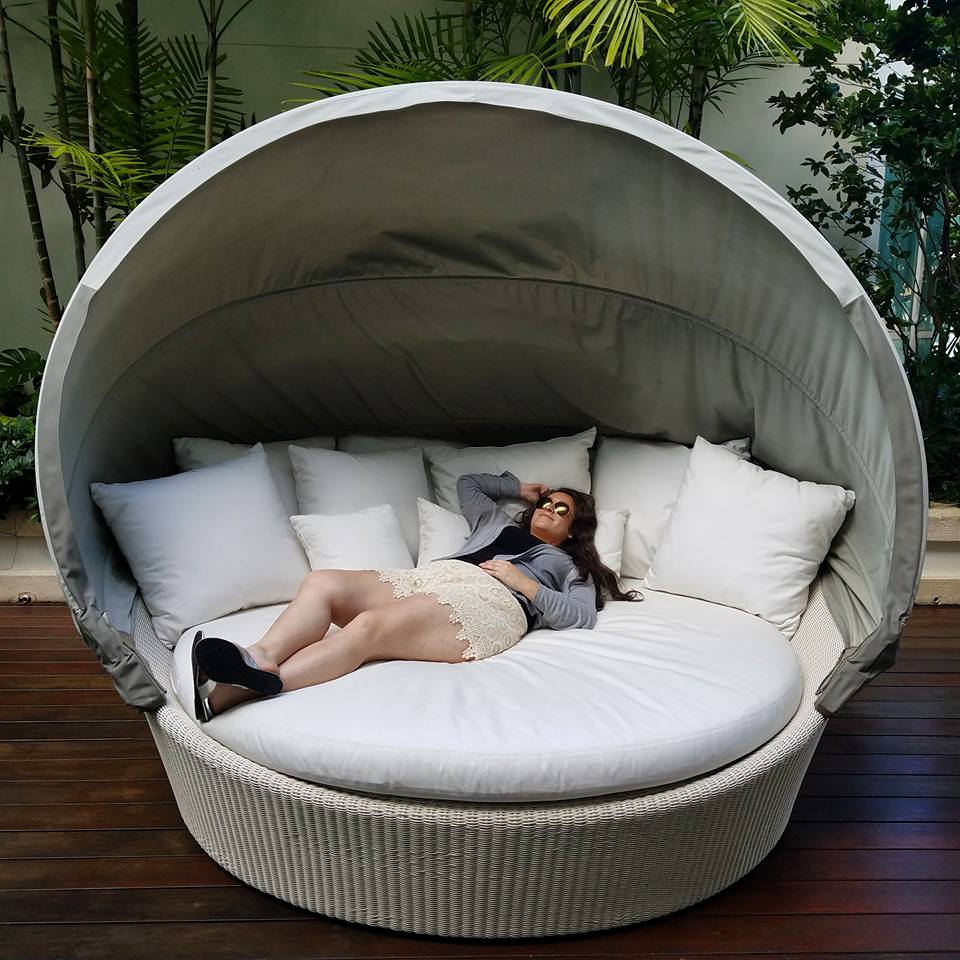 I wish I could live the resort life all year long…or at least I wish my bed at home was this comfortable. 
? This was the first vacation I've taken where I actually got some time to relax a little bit instead of non stop exploring and I have to say I loved it!
CHOCO BAR IN SAN JUAN!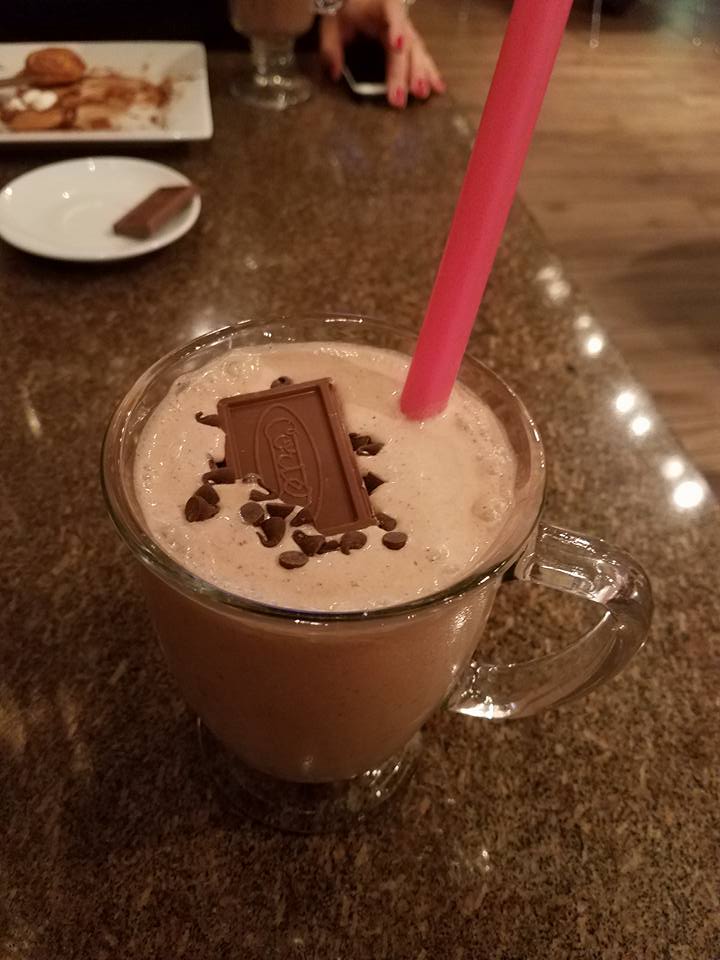 Lived the ultimate chocolate lover's dream in Old San Juan when I visited Casa Cortés ChocoBar. I had the chocolate shake with pieces of chocolate inside and it was heaven in my mouth!
FARO LOS MORRILLOS, CABO ROJO!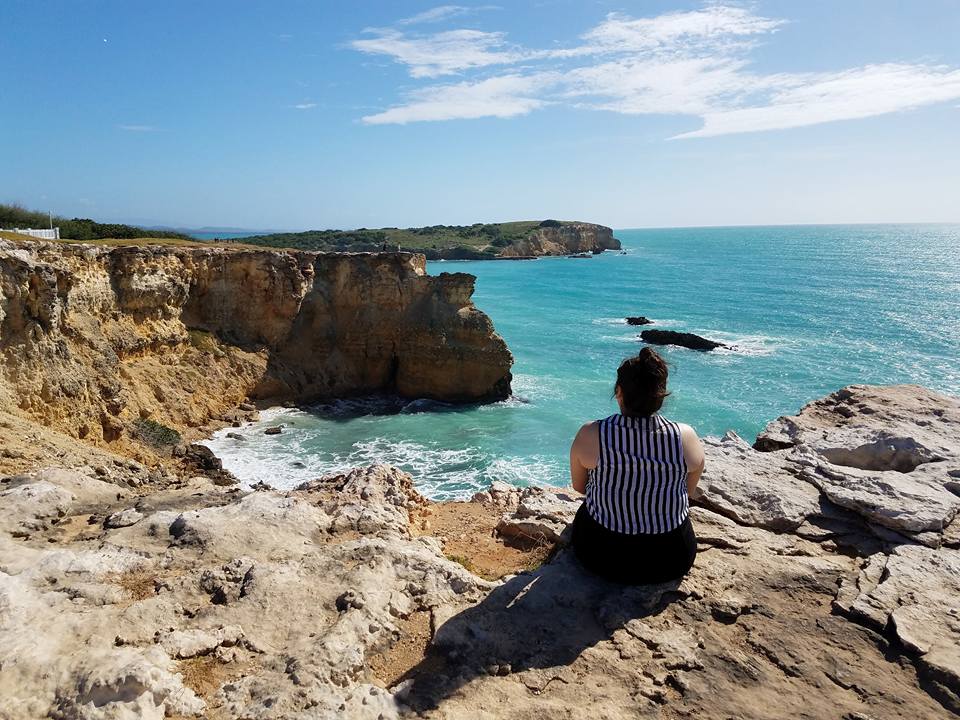 Puerto Rico doesn't need a filter. Literally living life on the edge right now at the Lighthouse Cliffs of Cabo Rojo. PR, you are absolutely gorgeous. ??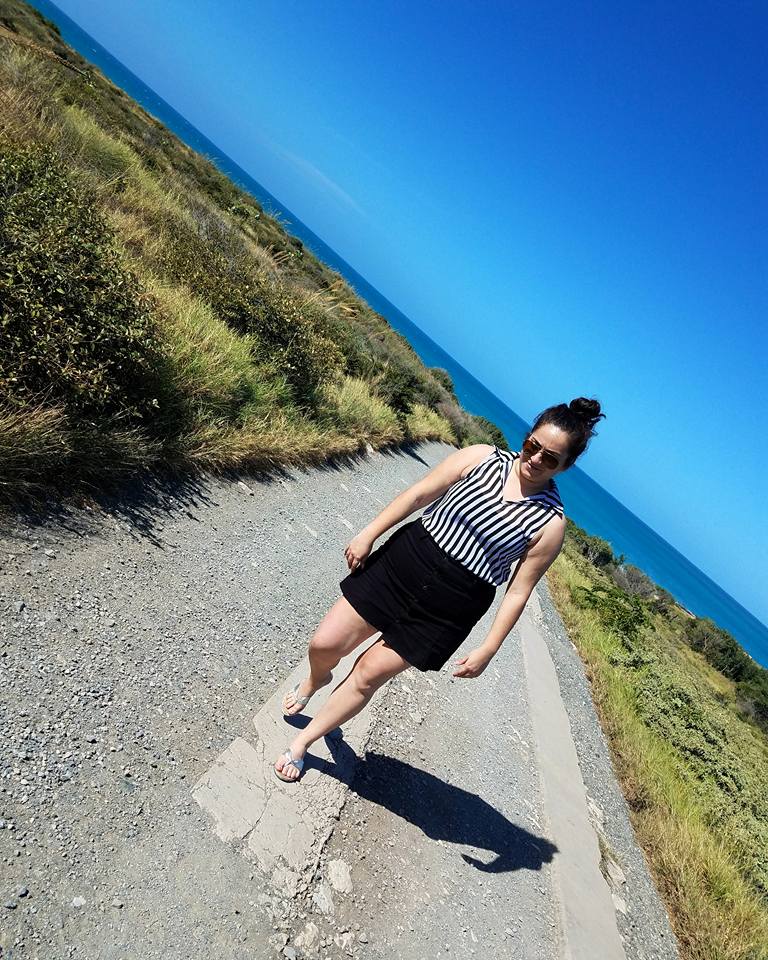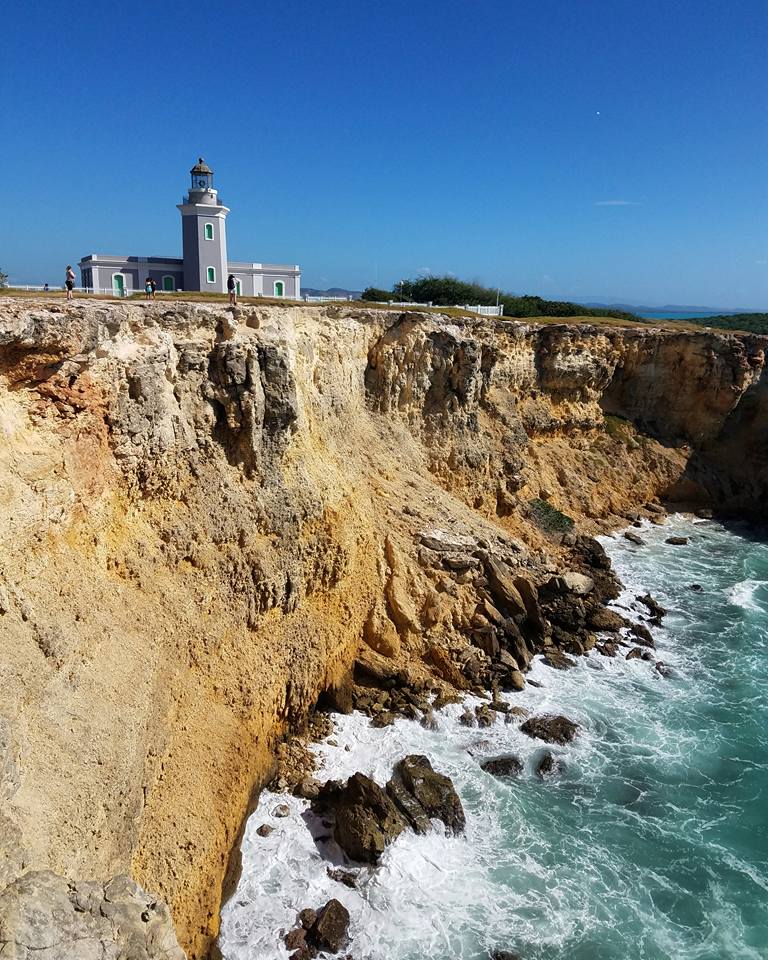 El Faro at Cabo Rojo remains, to this day, one of the few places I've traveled to that has literally taken my breath away.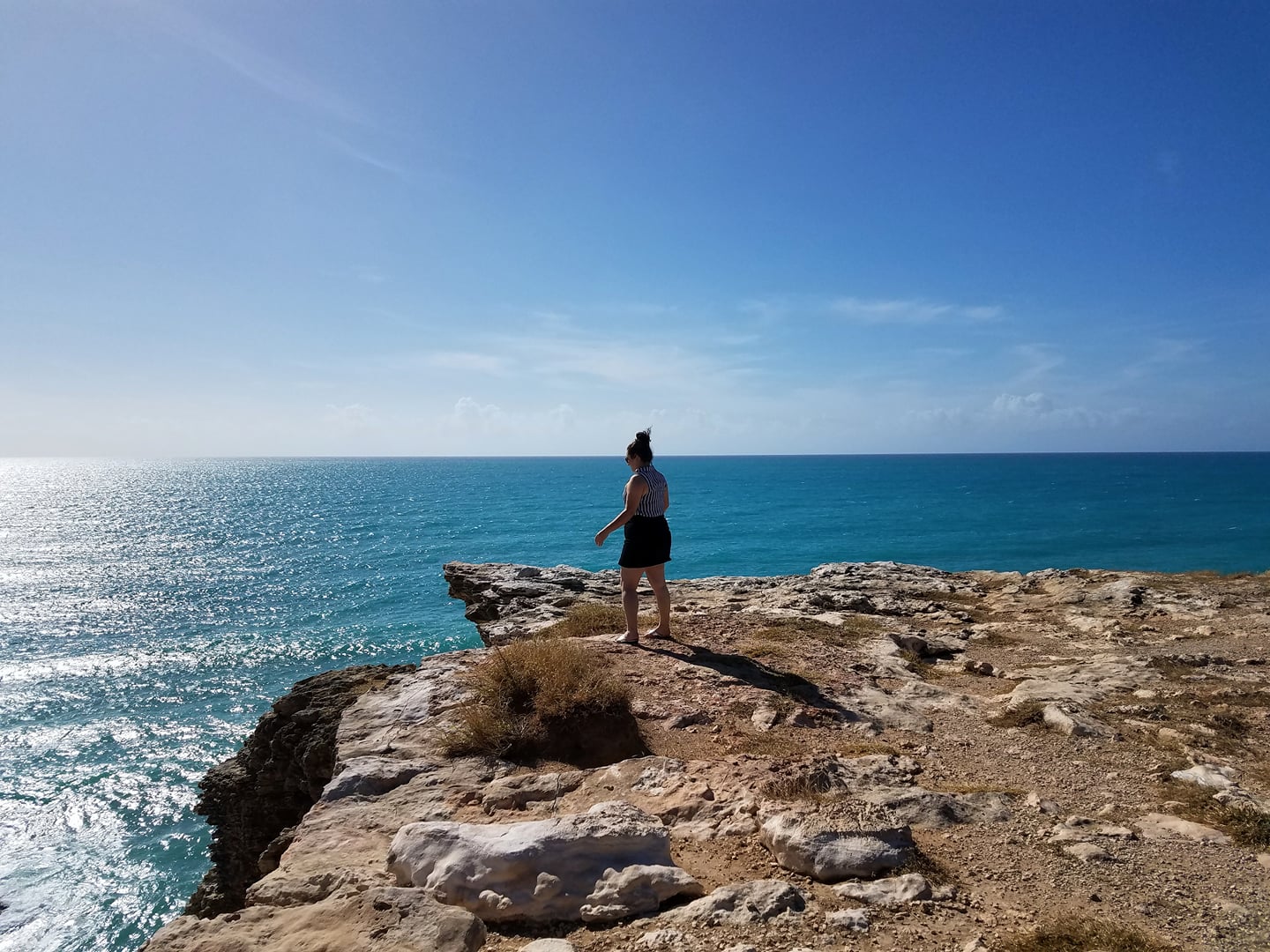 FINCA EL GIRASOL!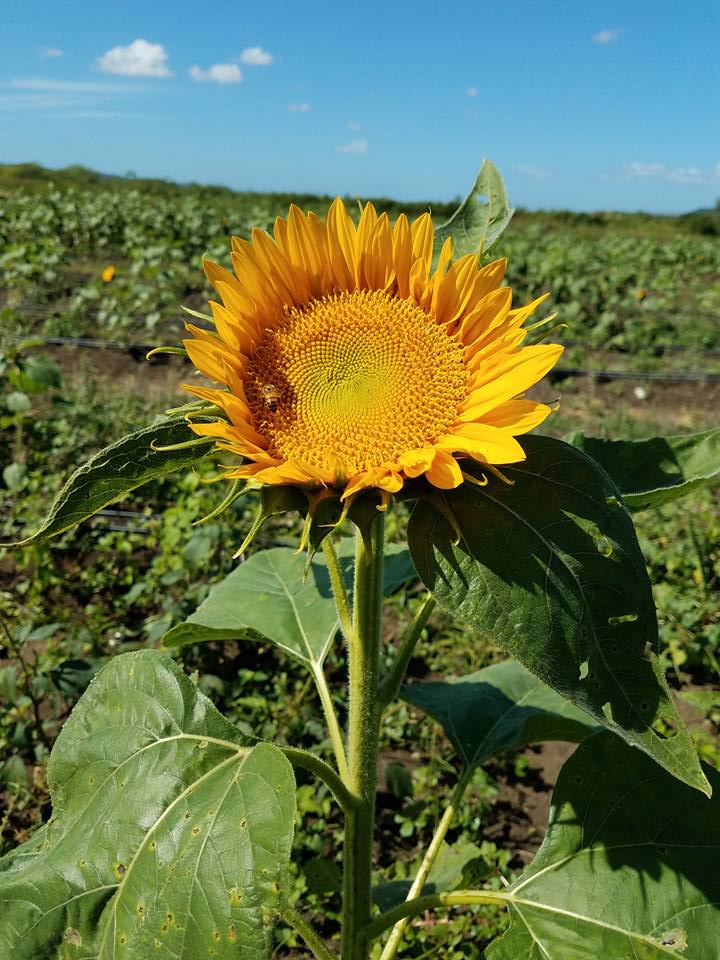 Can I just say that going to the Sunflower Farm aka Finca de Girasoles in Puerto Rico was just a really magical experience? Everywhere I looked seriously made me feel like I was staring at beautiful phone wallpapers…which is why I took a ton of photos. Check out 6 feel good Puerto Rico wallpapers here.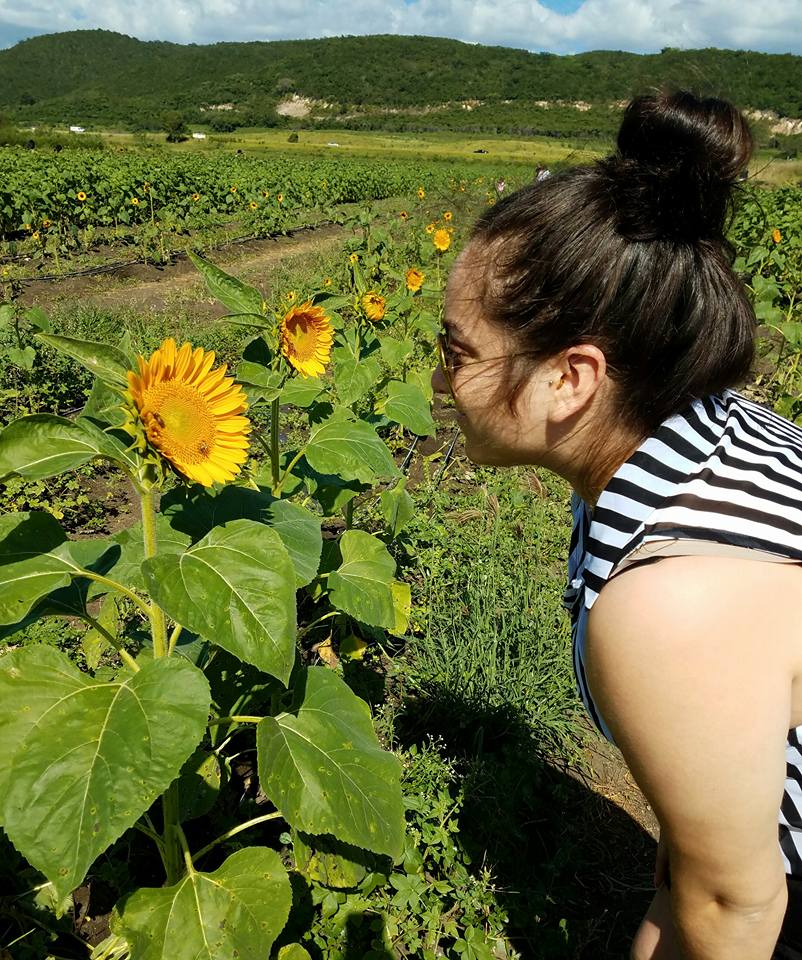 The Sunflower Farm aka Finca de Girasoles in Puerto Rico was definitely a highlight of my trip. The whole atmosphere was just so calm and you couldn't help but smile because it was a unique experience to be surrounded by such beauty.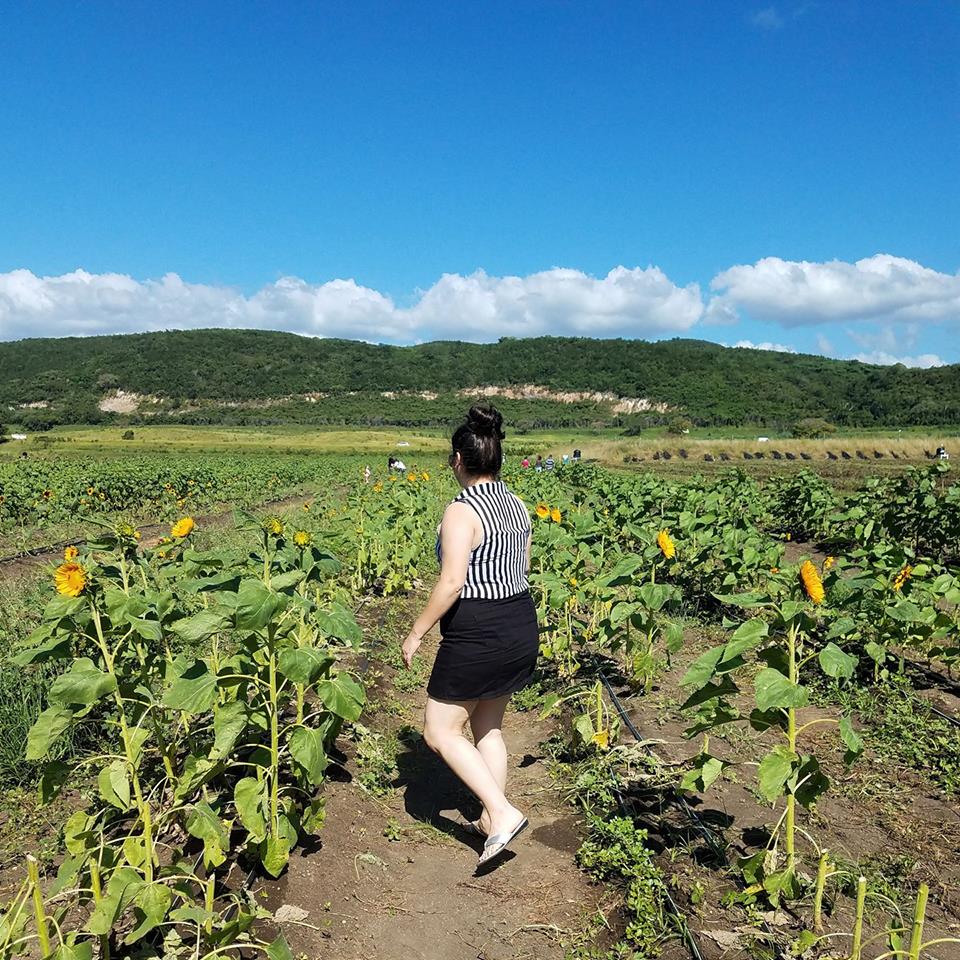 ARECIBO OBSERVATORY!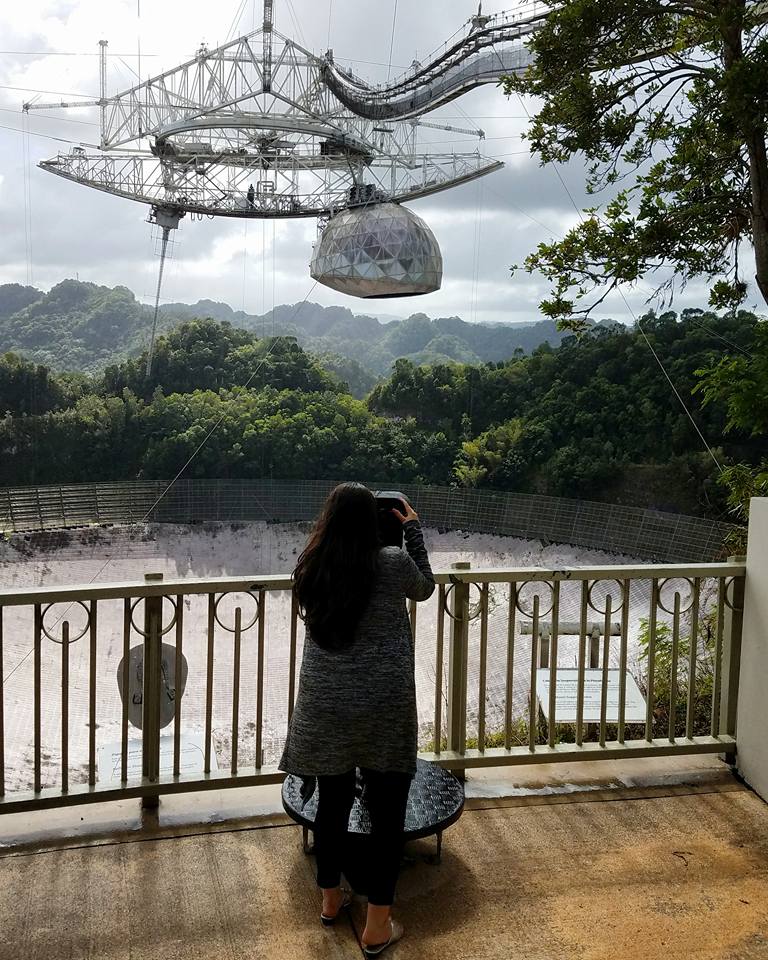 Looking at the largest radio telescope on Earth (that huge futuristic looking metal contraption suspended in the sky) through coin operated binoculars. I visited the Observatory in the city of Arecibo and it was so awesome. The aerospace engineer in me was totally geeking out but you def do not have to be super into science to appreciate this engineering marvel. If anything you can just come check
out the place where the Contact movie with Matthew McConaughey and Jodi Foster was filmed! And the James Bond movie GoldenEye! It was seriously so cool to look at this huge scientific achievement that was built in the middle of hills and sinkholes. I'm still kind of geeking out lol because I literally felt like I was in the future in a different world. This place should definitely be on your travel bucket list! 
EL YUNQUE NATIONAL RAINFOREST!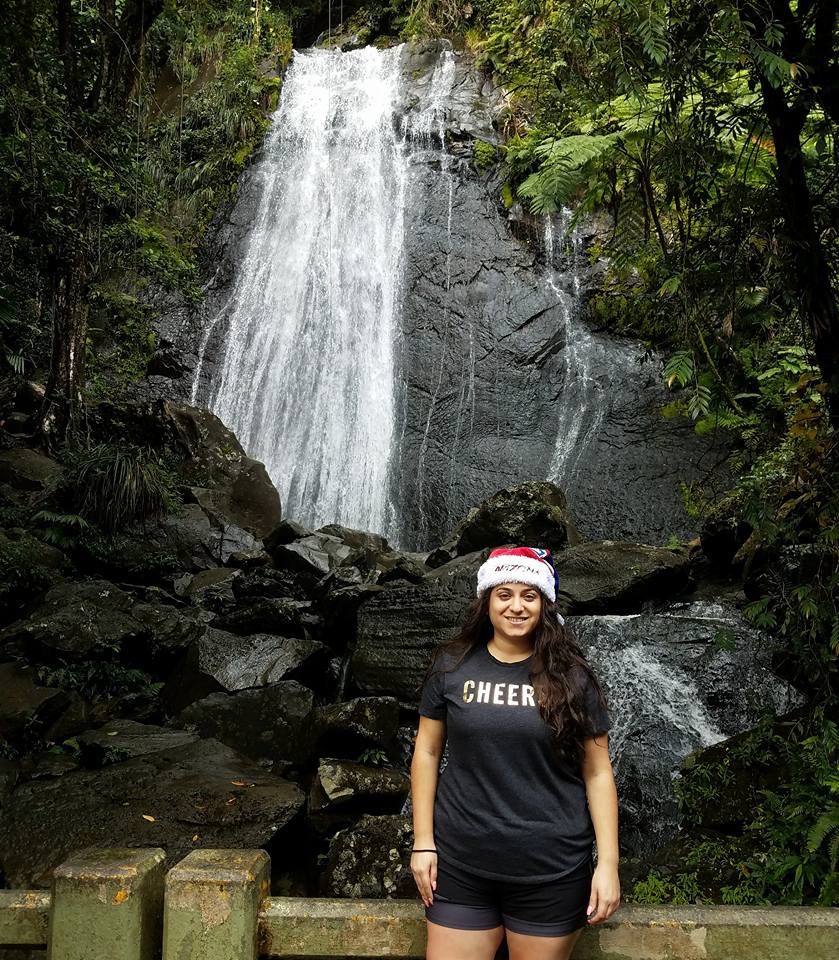 Spent a very Merry Christmas in Puerto Rico and loved it! I loved hiking El Yunque National Rainforest and loved the shirt I was wearing. Thank you for the shirt Brenda I love it!
?
❤
?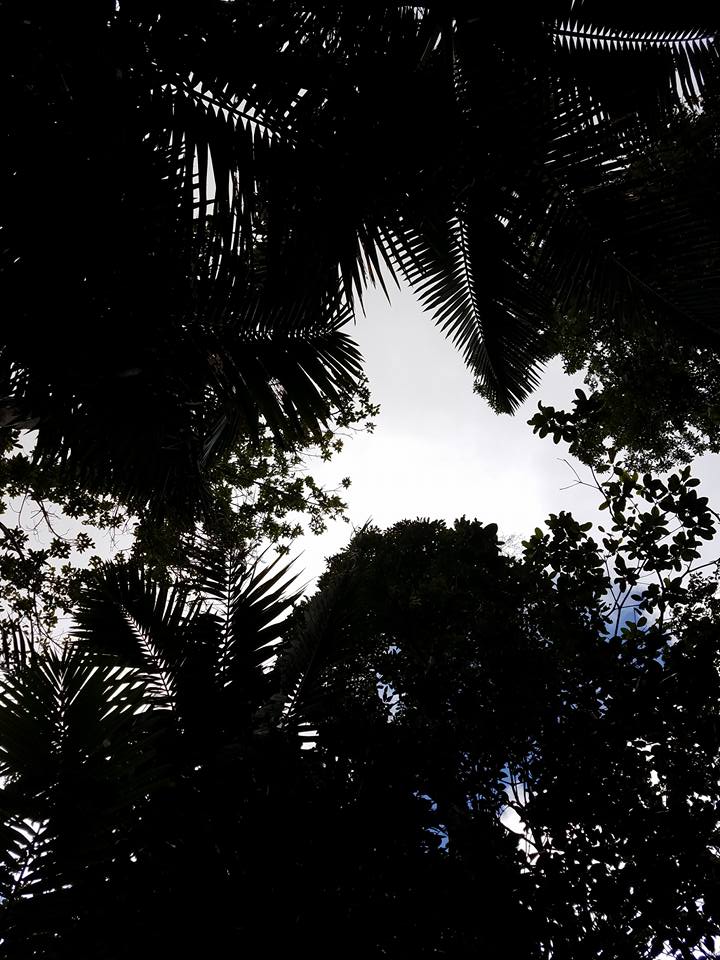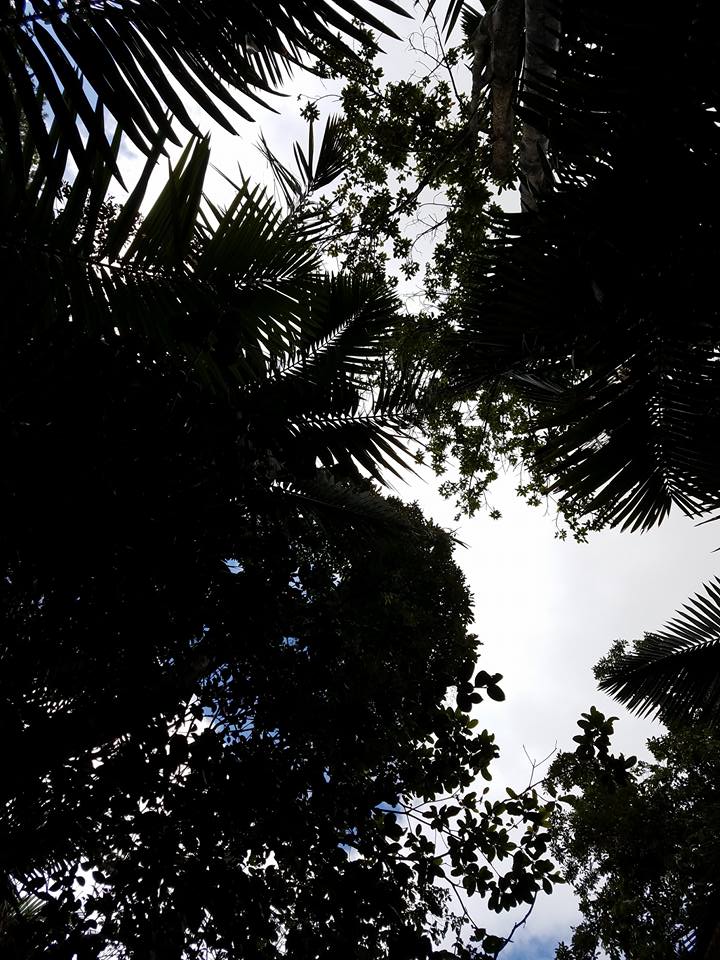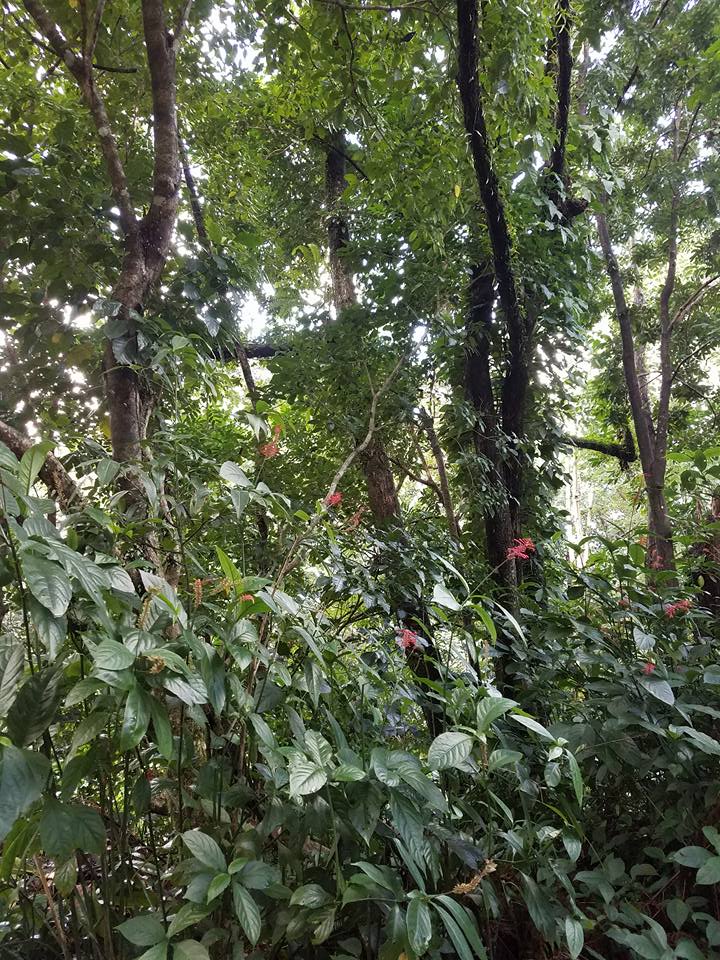 La Mina Falls was so serene and I didn't want to leave. 
?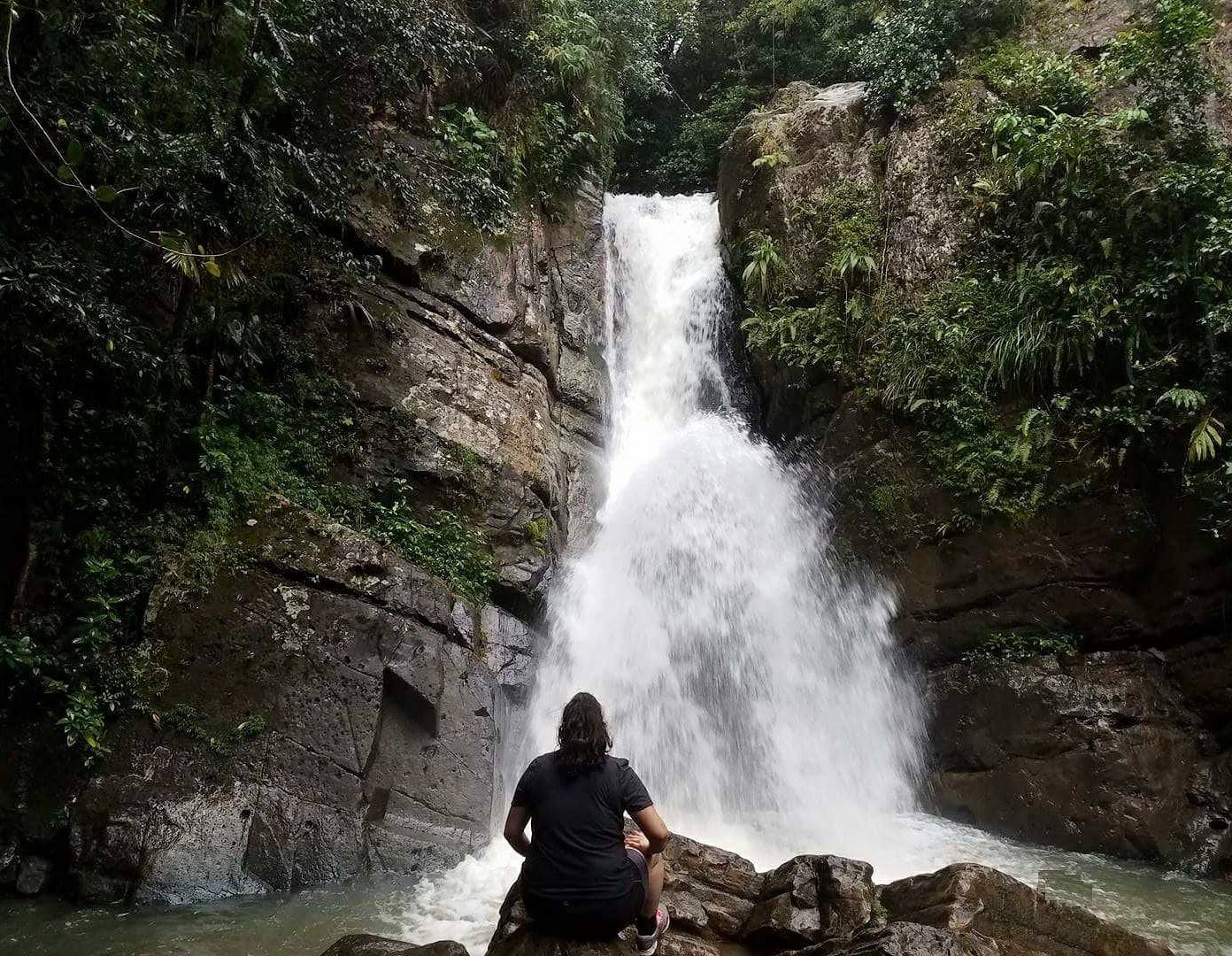 CULEBRA ISLAND!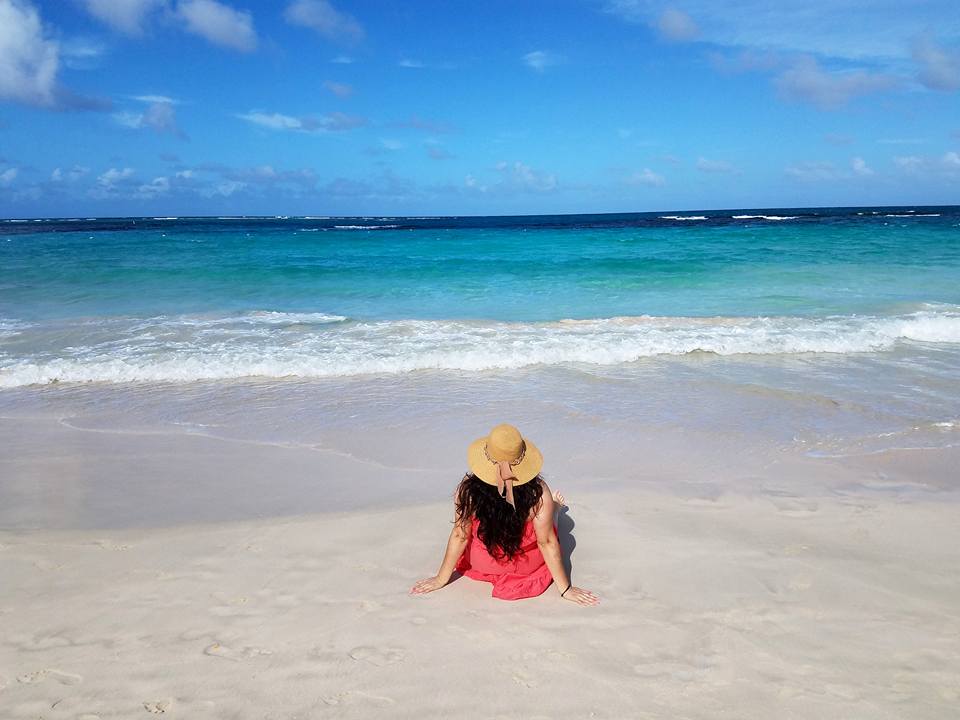 Made it to one of the most beautiful places I've ever been to: Culebra Island! It seriously looks filtered in person. Woke up at 4am, drove 1 hour, stood in line for what felt like forever and then took a 1.5 hour ferry ride and almost got seasick on the way here but it was totally worth it. Culebra, you stole my heart.
?
❤
??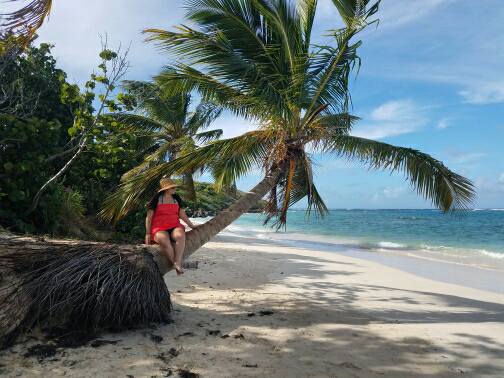 The weather was perfect, the water so blue, the palm trees so tall, and the views were incredible.
If you've ever wondered what true paradise is, let me tell you. True paradise is arriving to Culebra in Puerto Rico, sitting on a palm tree and taking in a view that seriously seemed to go on forever. One of my fave places in the world for sure.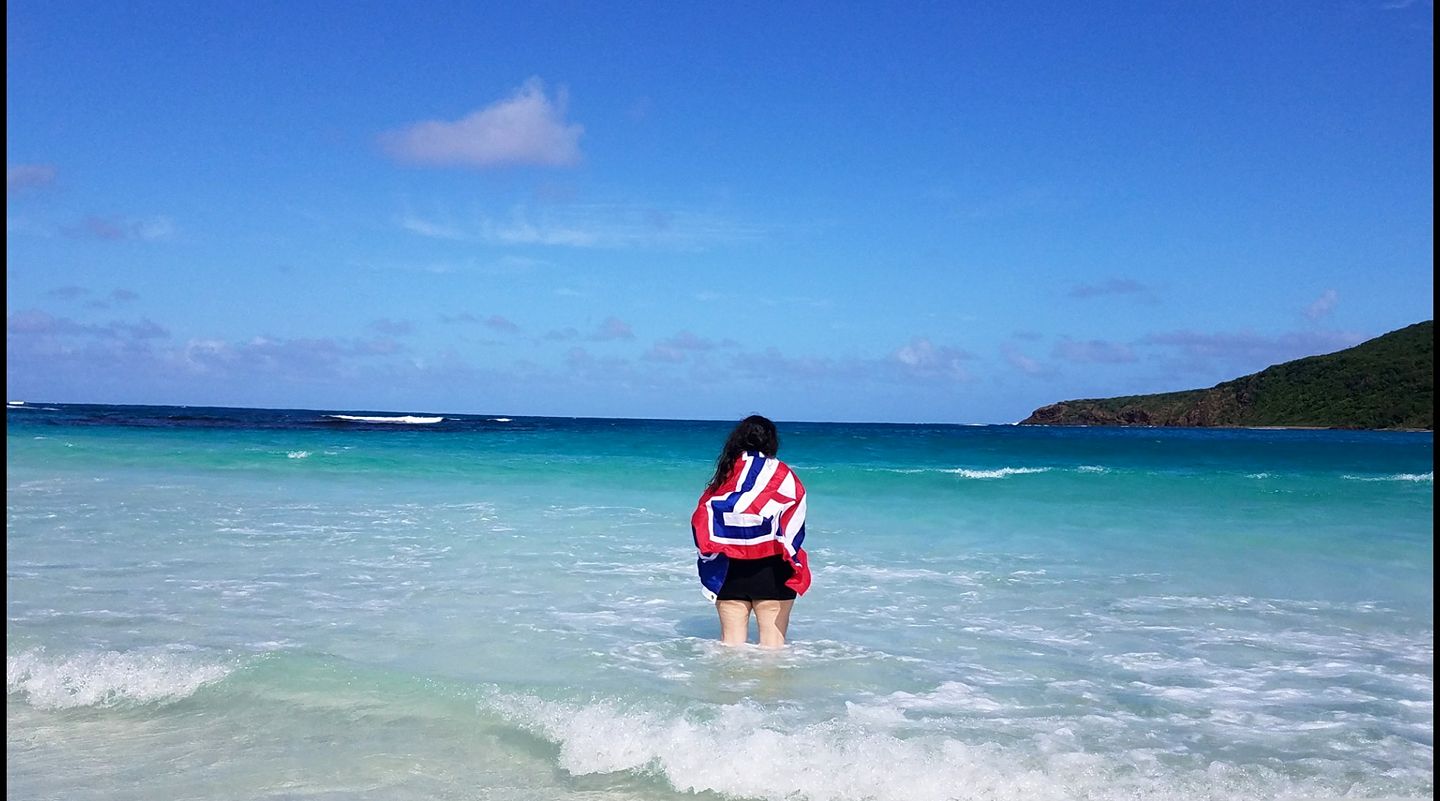 BACARDI FACTORY TOUR!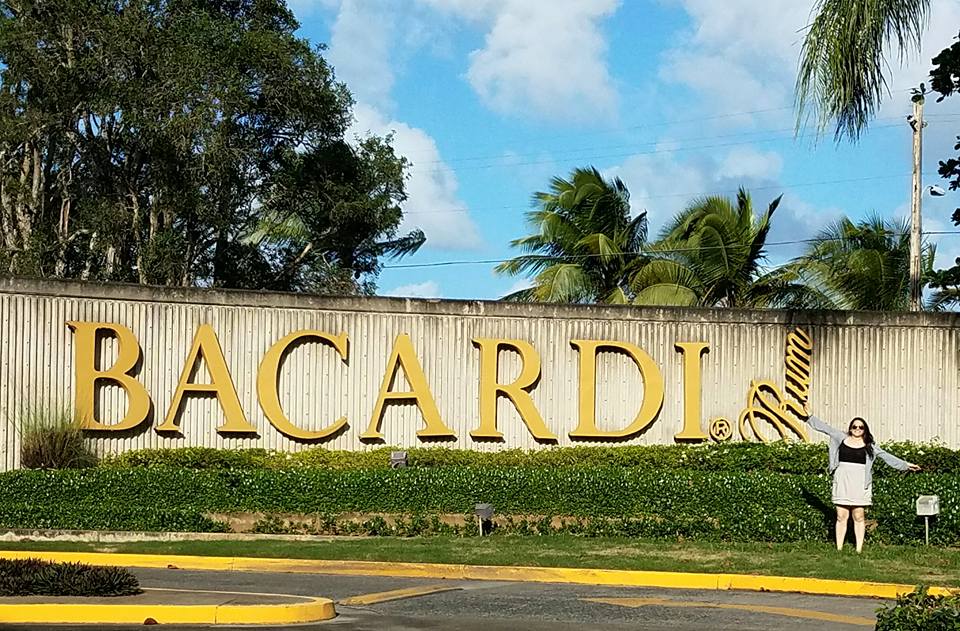 First stop in Puerto Rico had to be the Bacardi Distillery Factory where 85% of the rum consumed in the world is made! Yes the weather is perfect and yes the rum tastes 1000 times better here!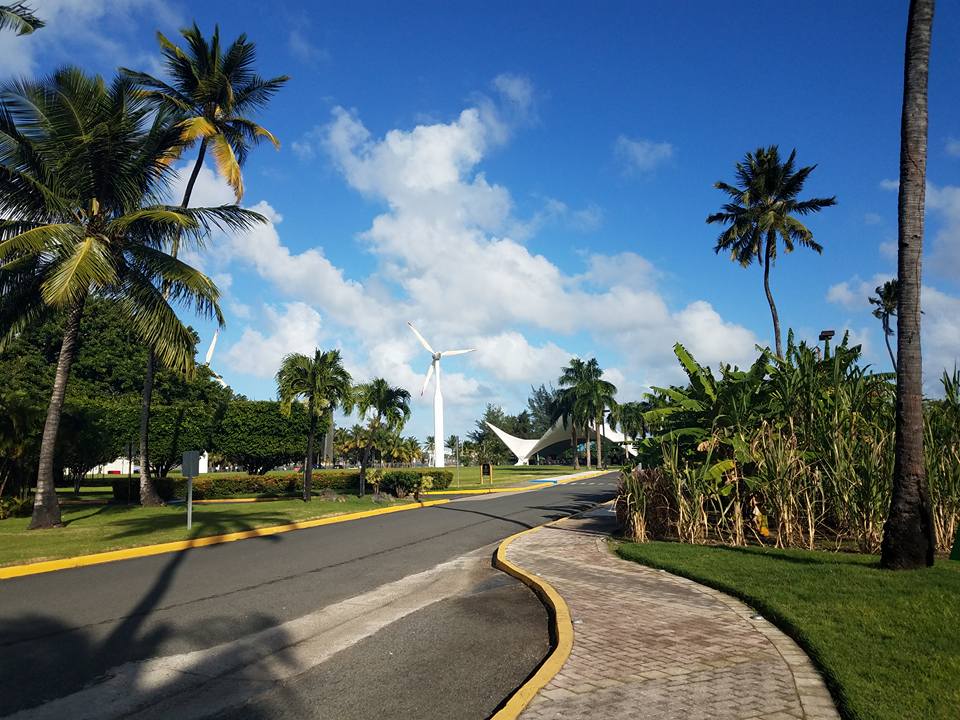 ENJOY COCONUT WATER ON THE BEACH!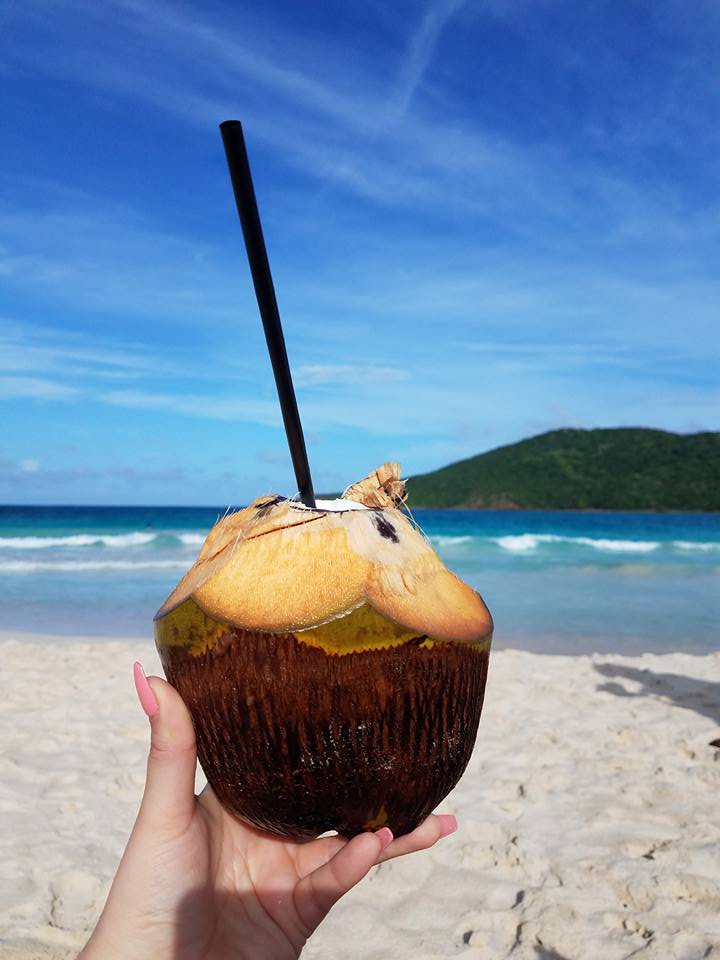 The picture honestly says it all. Not much beats chillin', maxin', and relaxing on a beautiful sandy beach with a coconut in hand. It was so refreshing, delicious and a wonderful way to spend the Christmas holiday AKA Navidades Boricuas!
---
BELGIUM
ST. SALVATOR'S CATHEDRAL!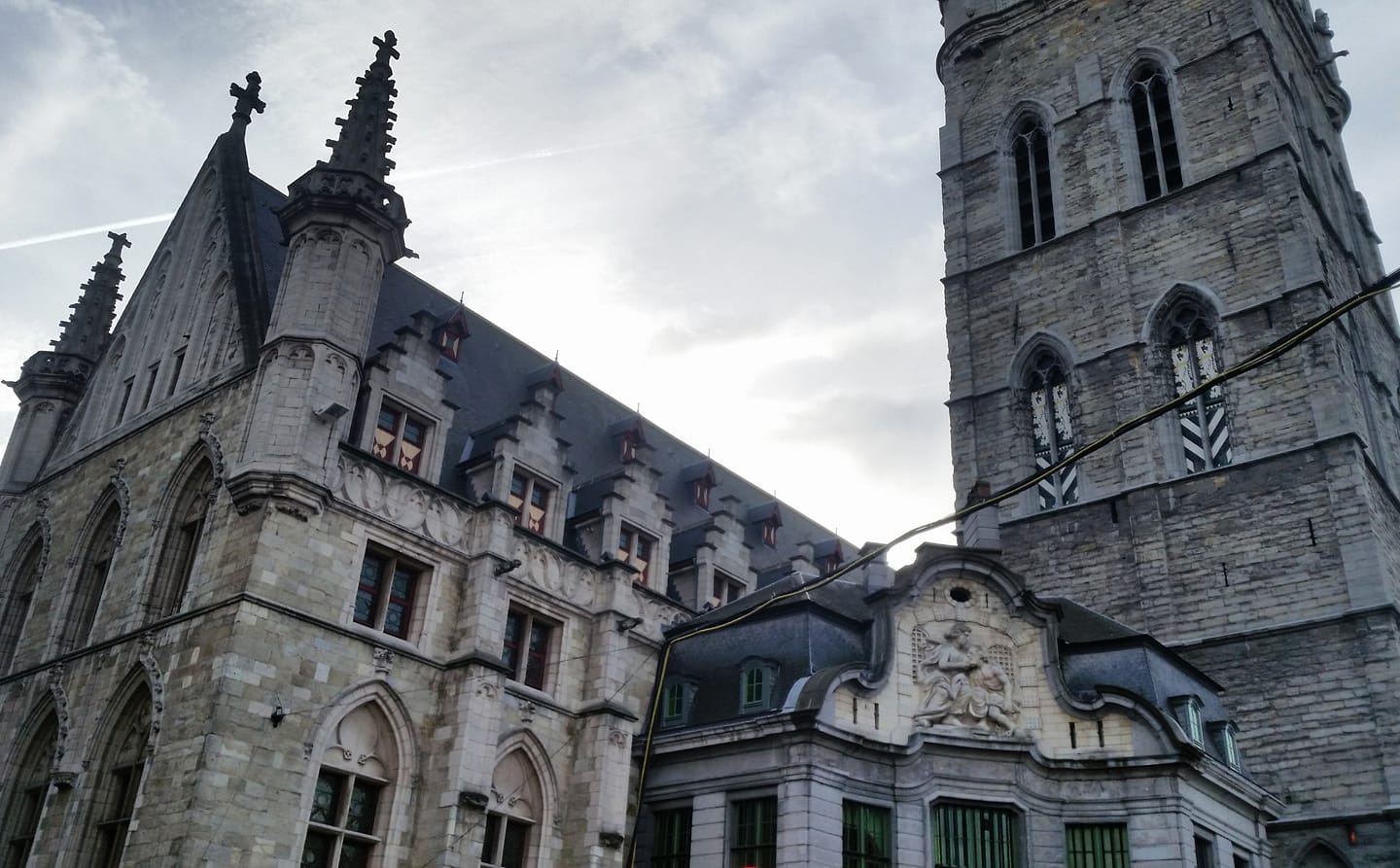 Pictured here is St. Salvatore's Cathedral in Bruges, Belgium. The architecture style is Gothic and it was built in the 10th century! I will always associate hot wine with this cathedral because I was sipping hot wine when I first saw it.
EXPLORE BELGIUM!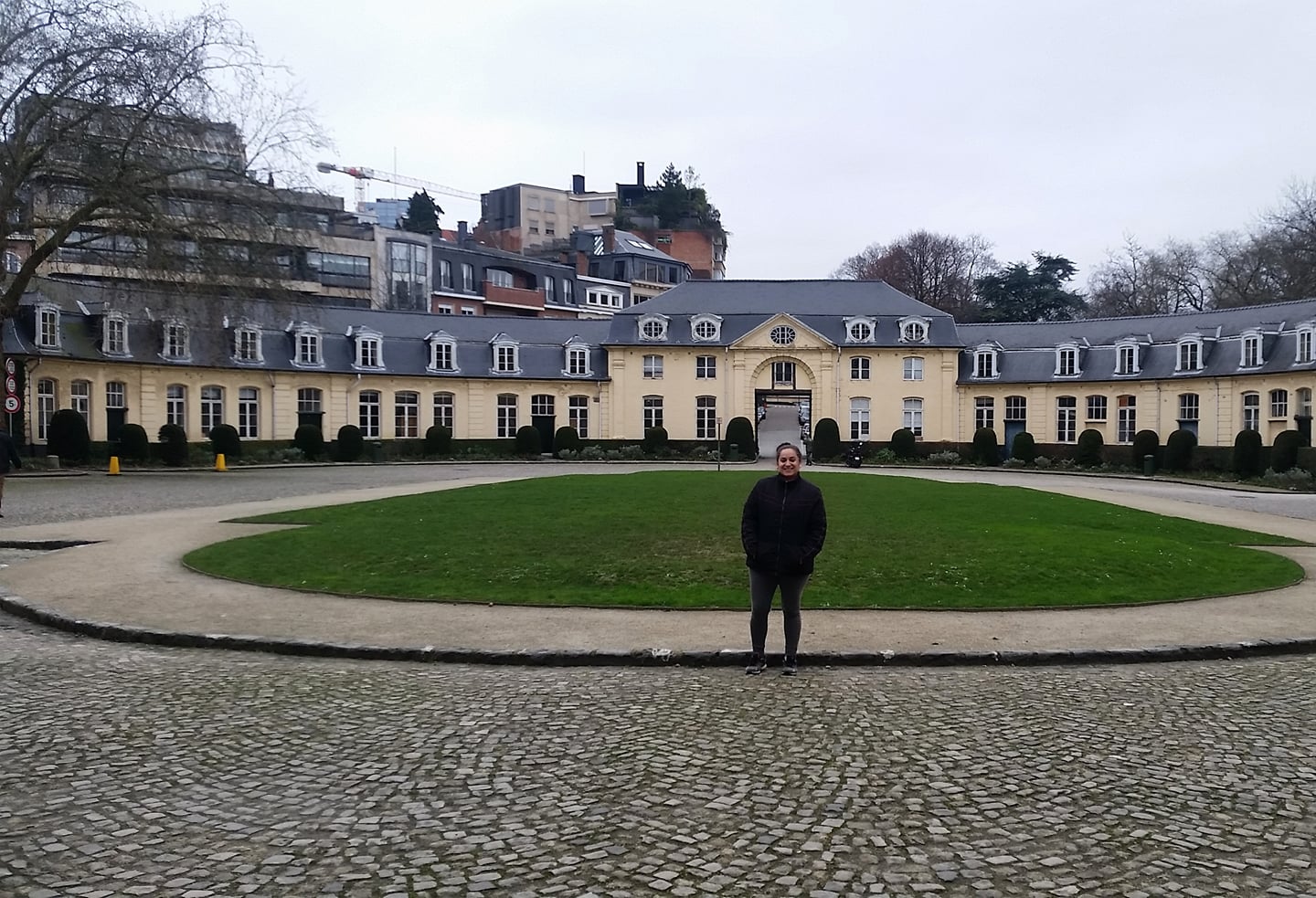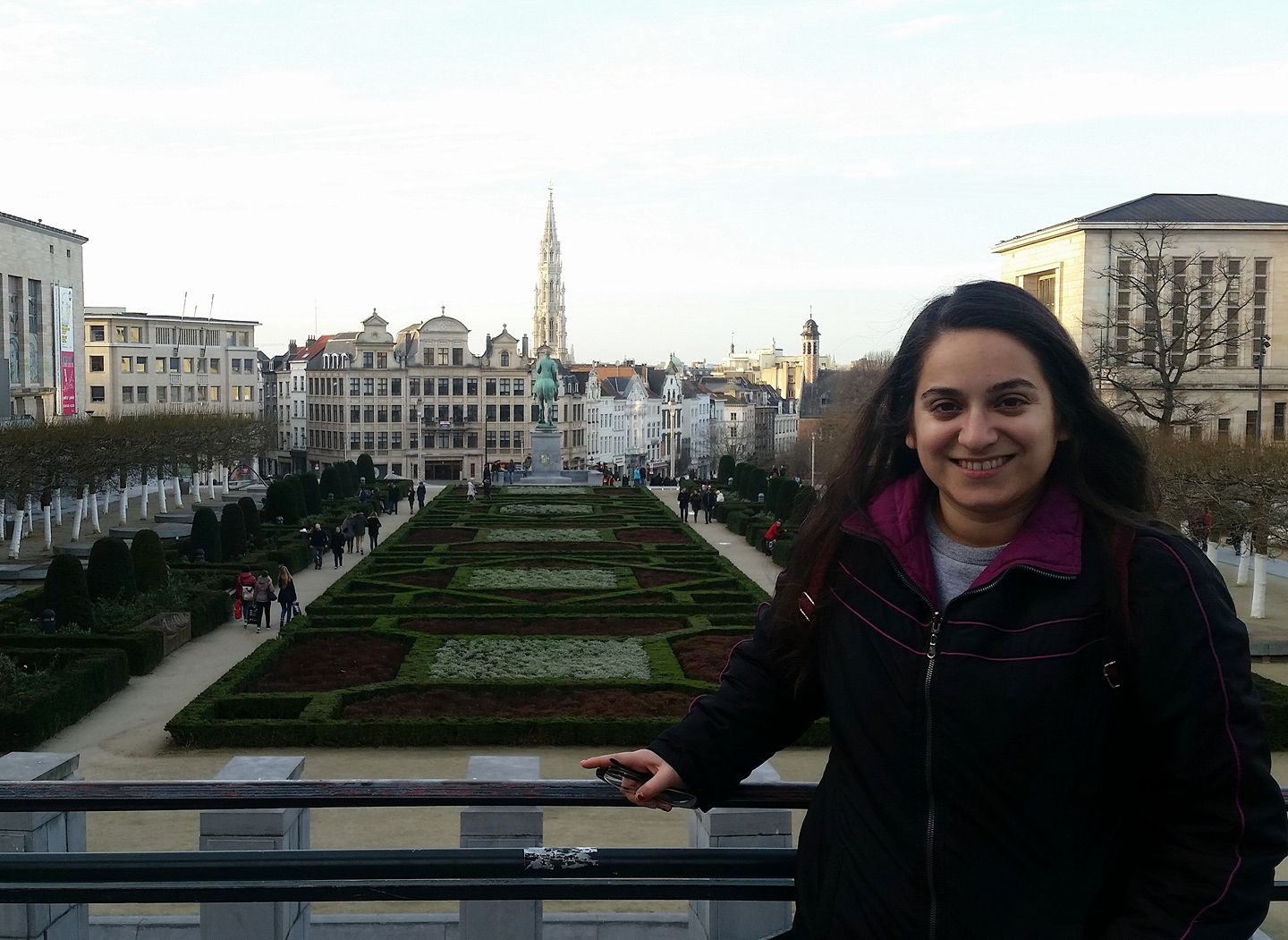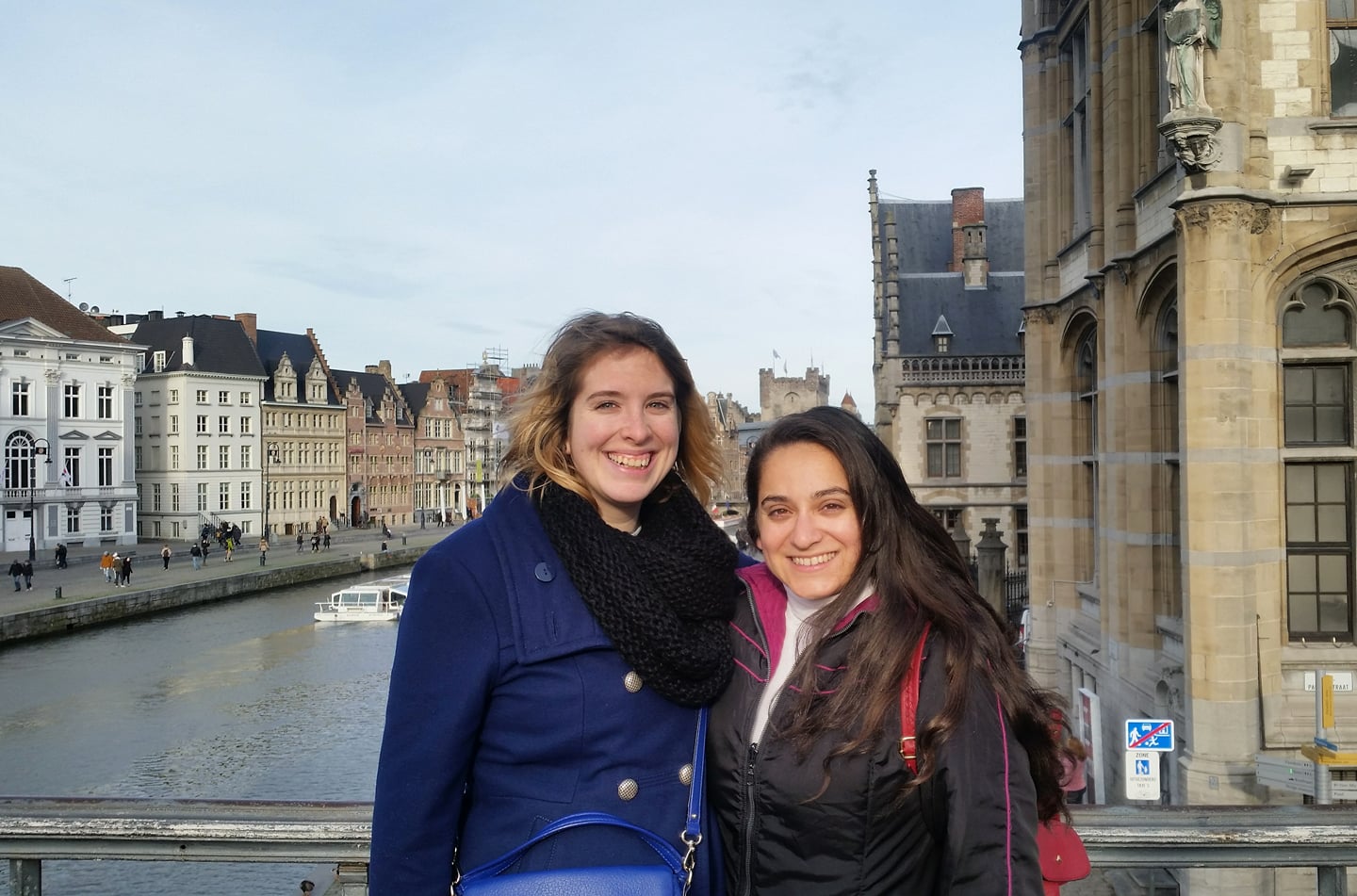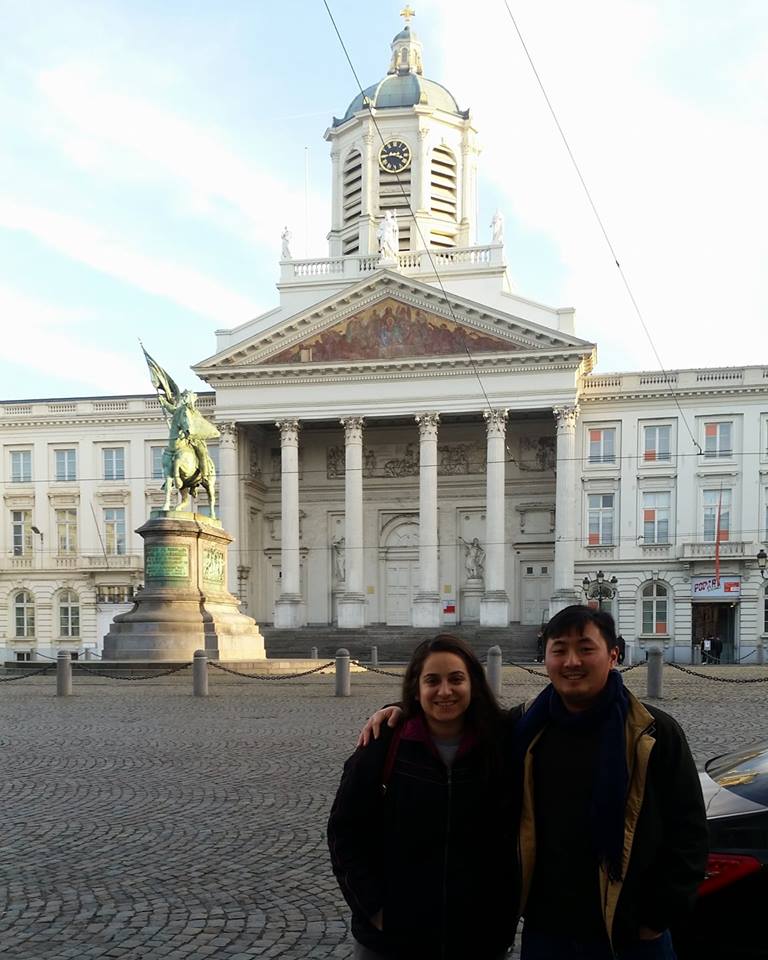 DRINK BELGIUM BEER!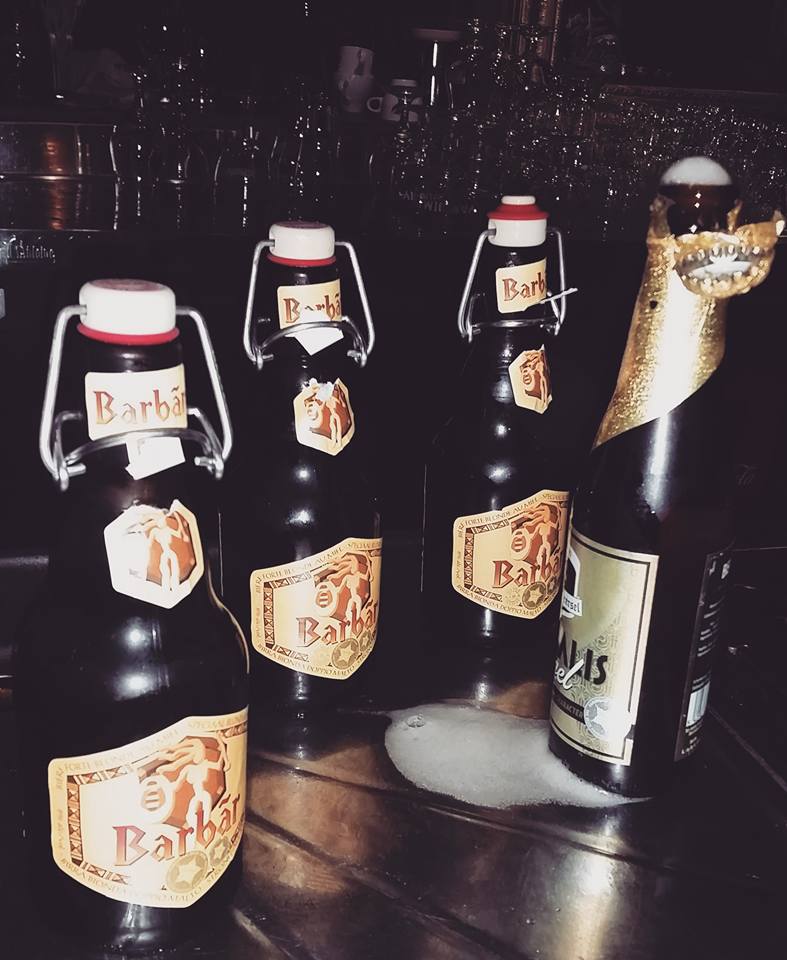 When I think of Belgium, I think of chocolate AND beer so on #InternationalBeerDay I shared a couple of my favorite beers from around the world including this particular beer (BarBar) from Belgium! Check out the blog post here to see more of my favorite beers from the USA, Germany, Ireland, and the United Kingdom! I will say that I had the most fun drinking in Belgium (lots of fun memories) and the flavor and alcohol content of the beer in Belgium is just out of this world, which all beers should aspire to be. ?
?
Travel bucket list item #97 completed : GO TO A CHRISTMAS MARKET!: December 2015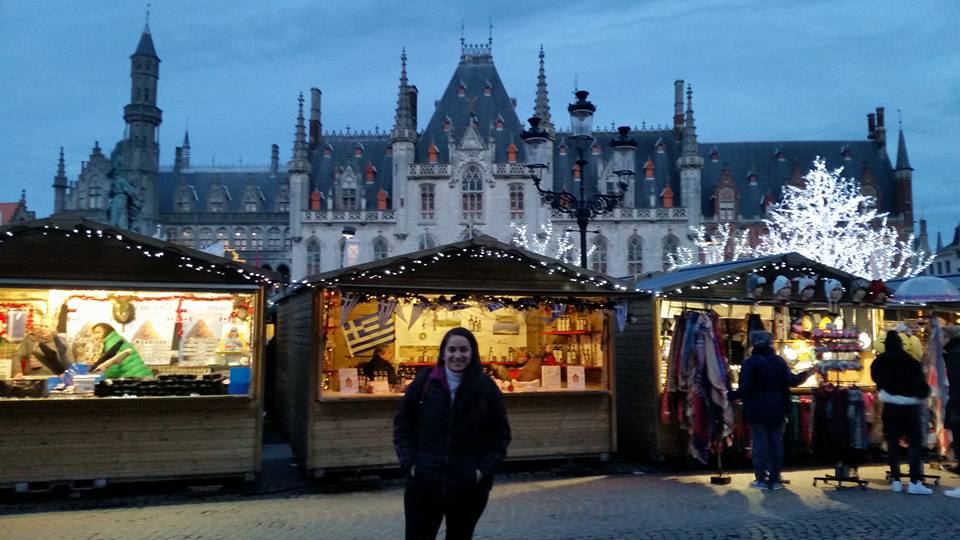 One of my favorite reasons about being in Europe during the winter is shown in this picture. Happy to have completed life bucket list : travel edition item #12 : go to a Christmas Market! Christmas markets are HUGE in Europe! Literally they were everywhere, it was awesome. Little tents/cabins are popped up and hot wine, Belgian waffles, pastries, Christmas items and a ton of other things are sold. So much fun to walk through while in Ghent, and basically every city in Europe. Thank you Mack for telling me about these and Maggie and David for taking me! I miss Belgium already!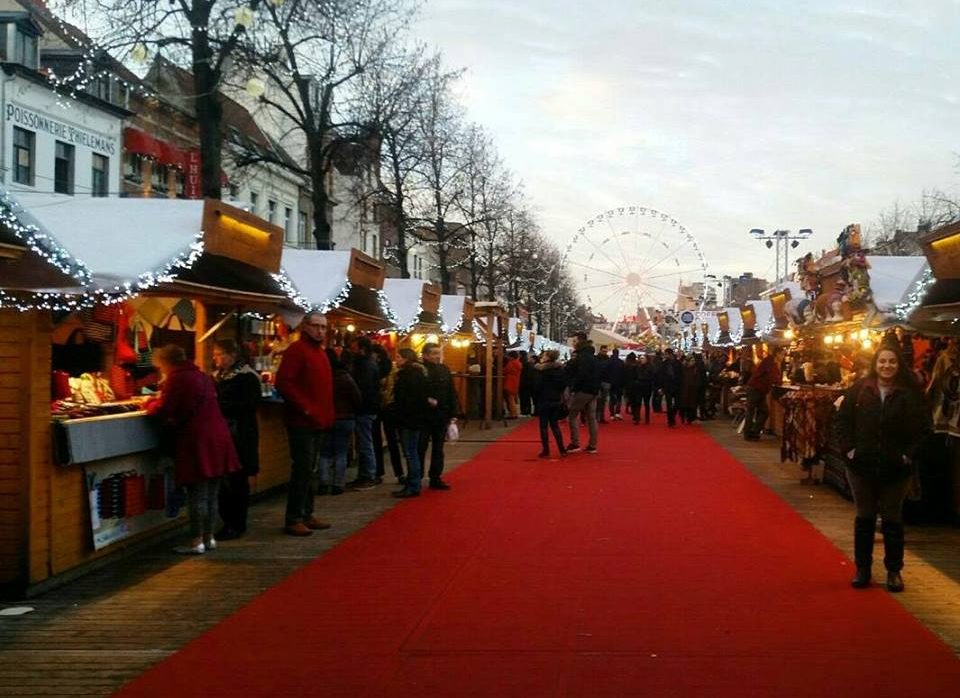 This picture kind of shows how large these markets can get (just look at that ferris wheel!).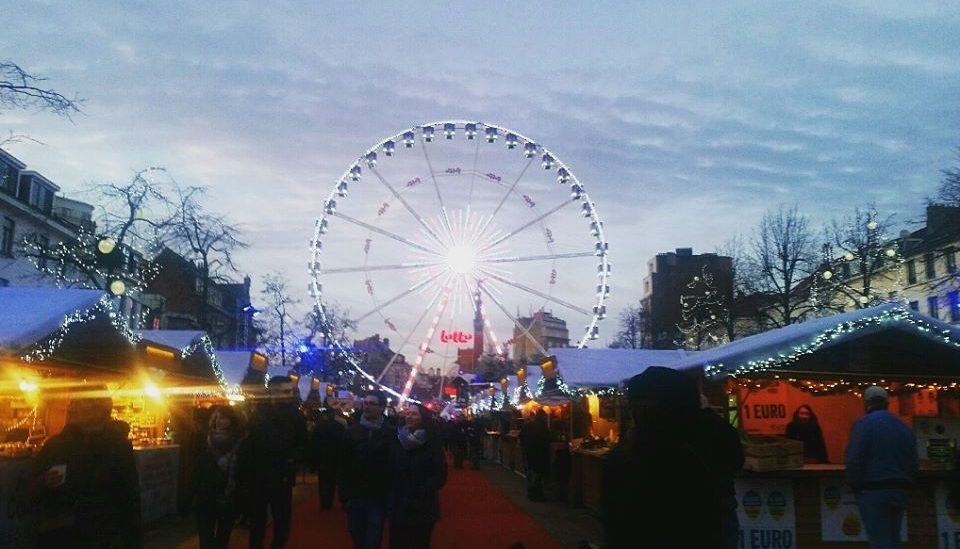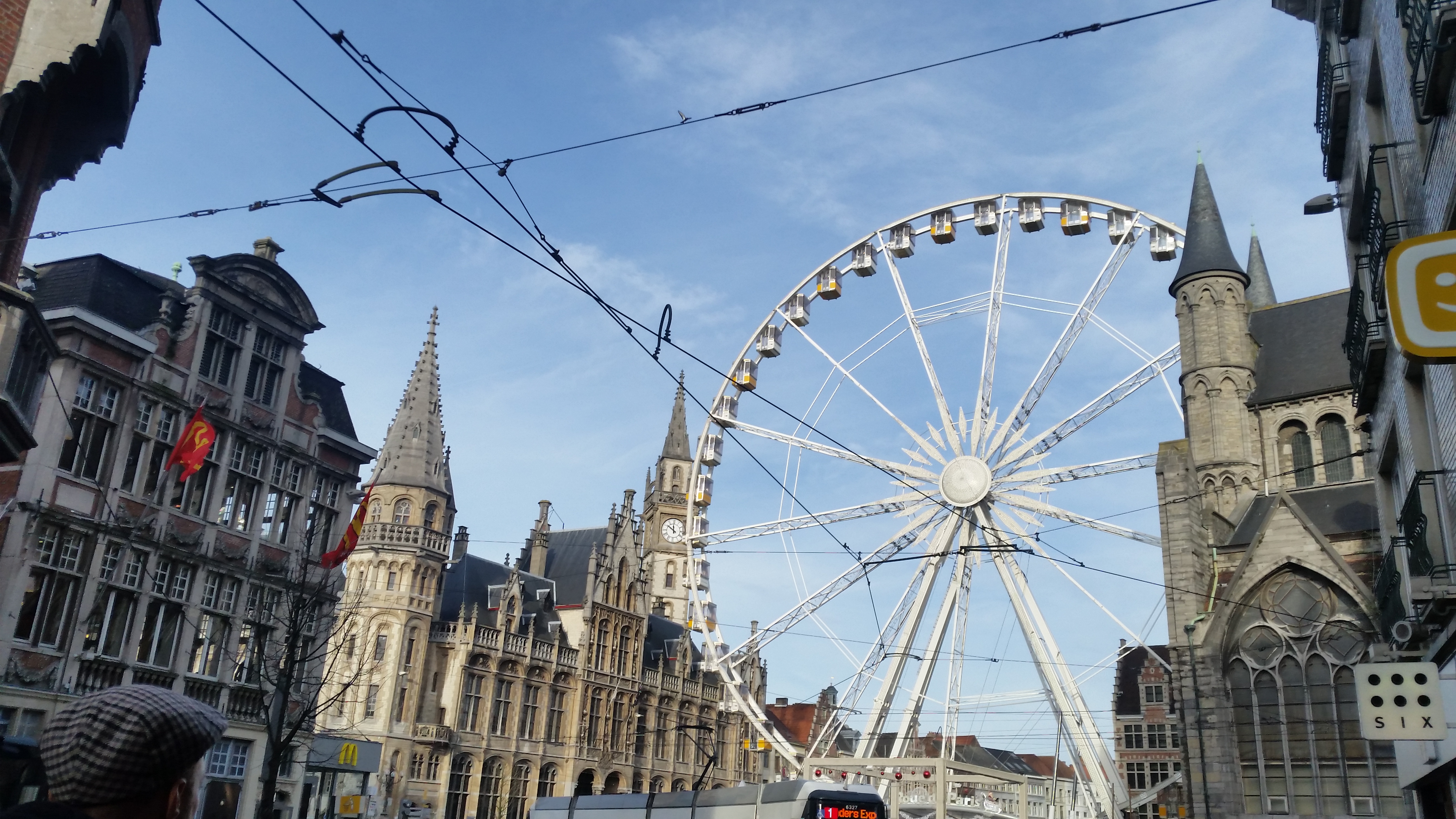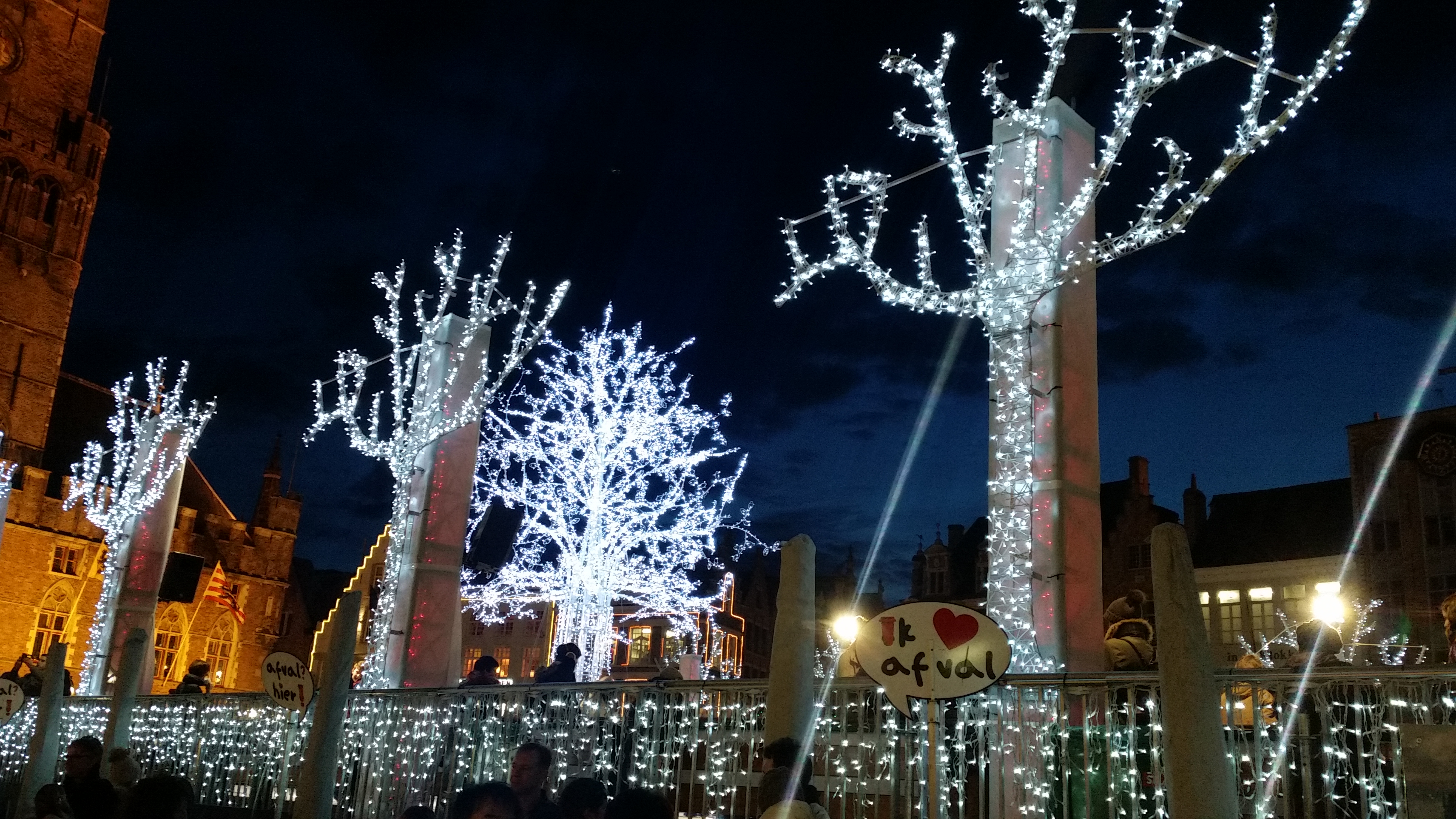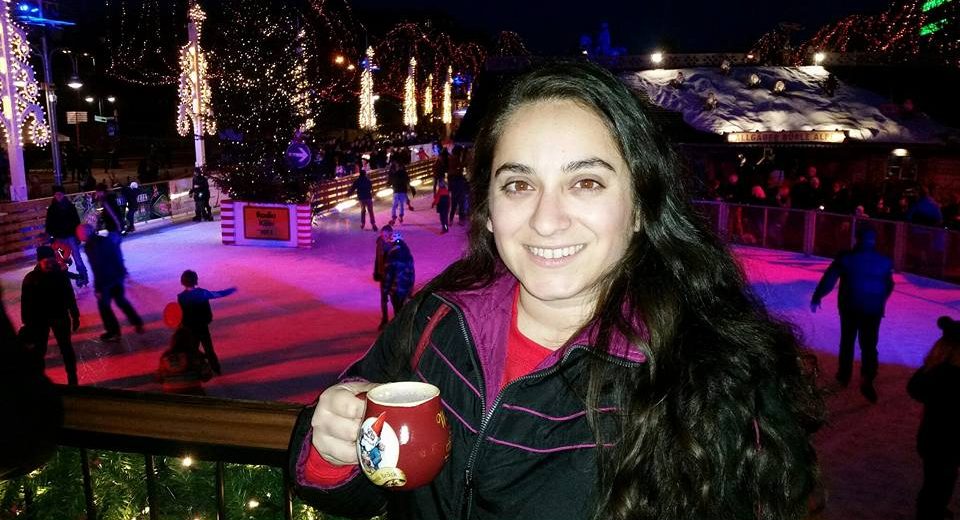 One of my favorite parts about Christmas Markets was that every single Christmas Market had hot wine for sale! It was SOOOO good, plus they come in cute little souvenir mugs!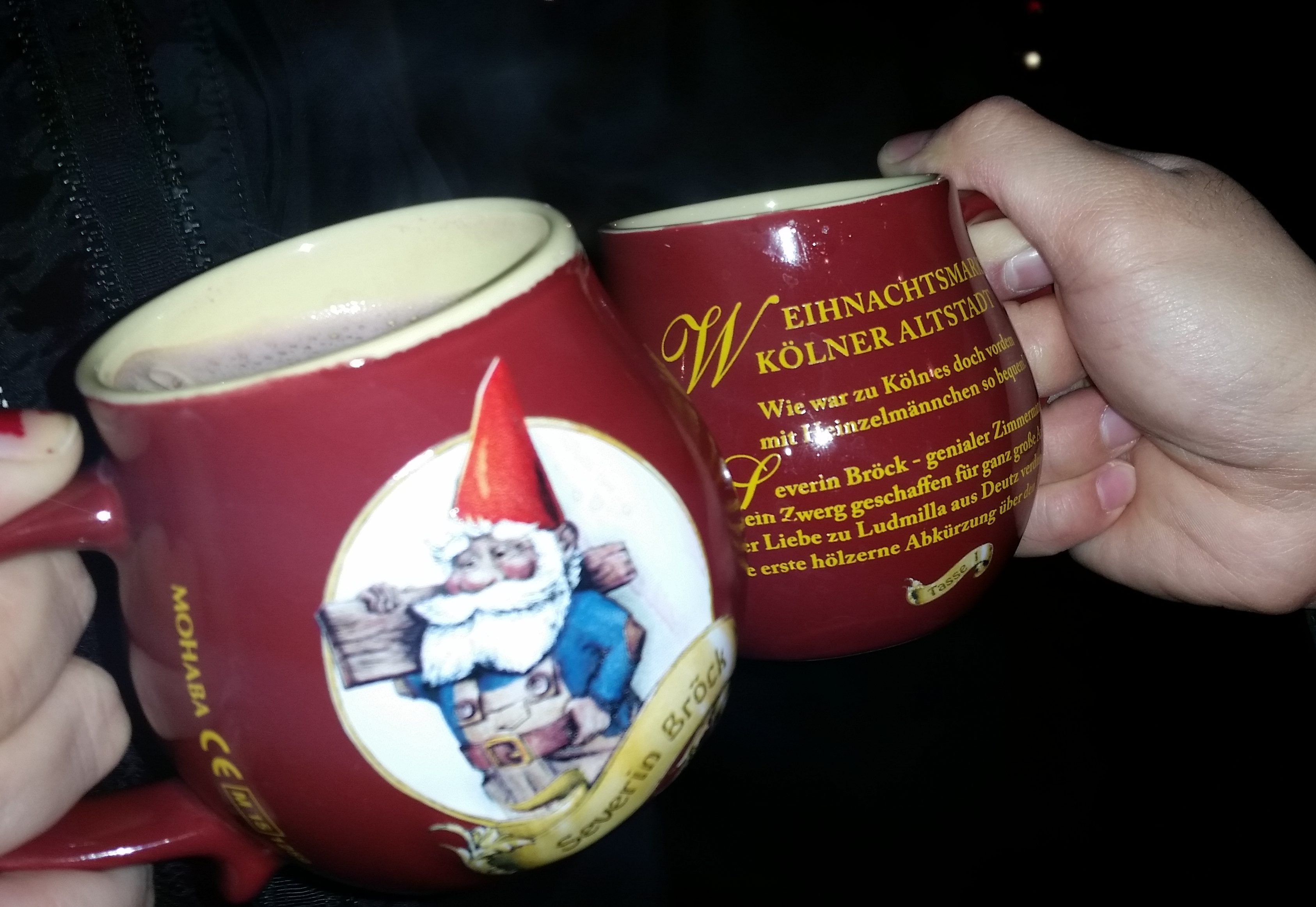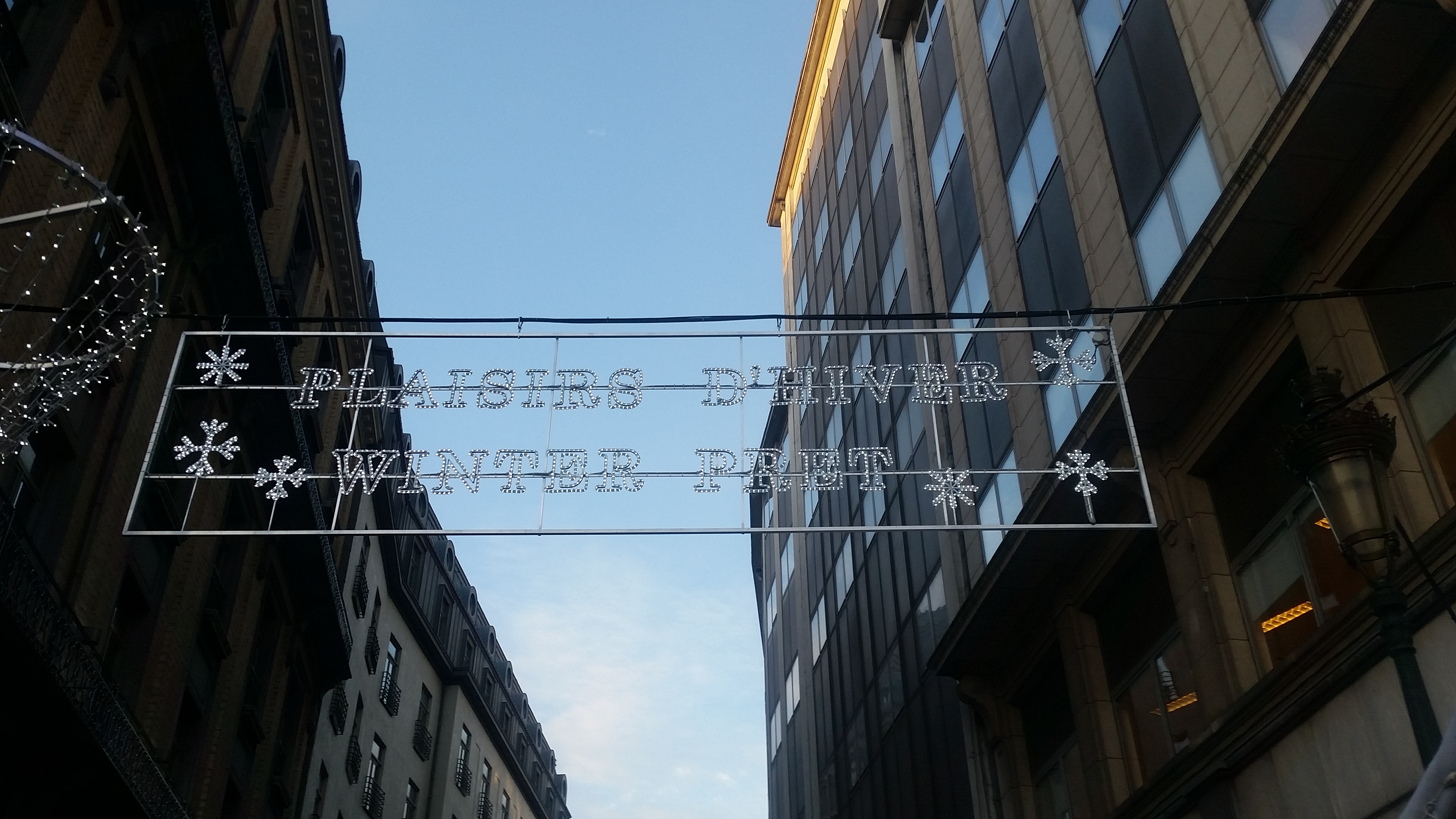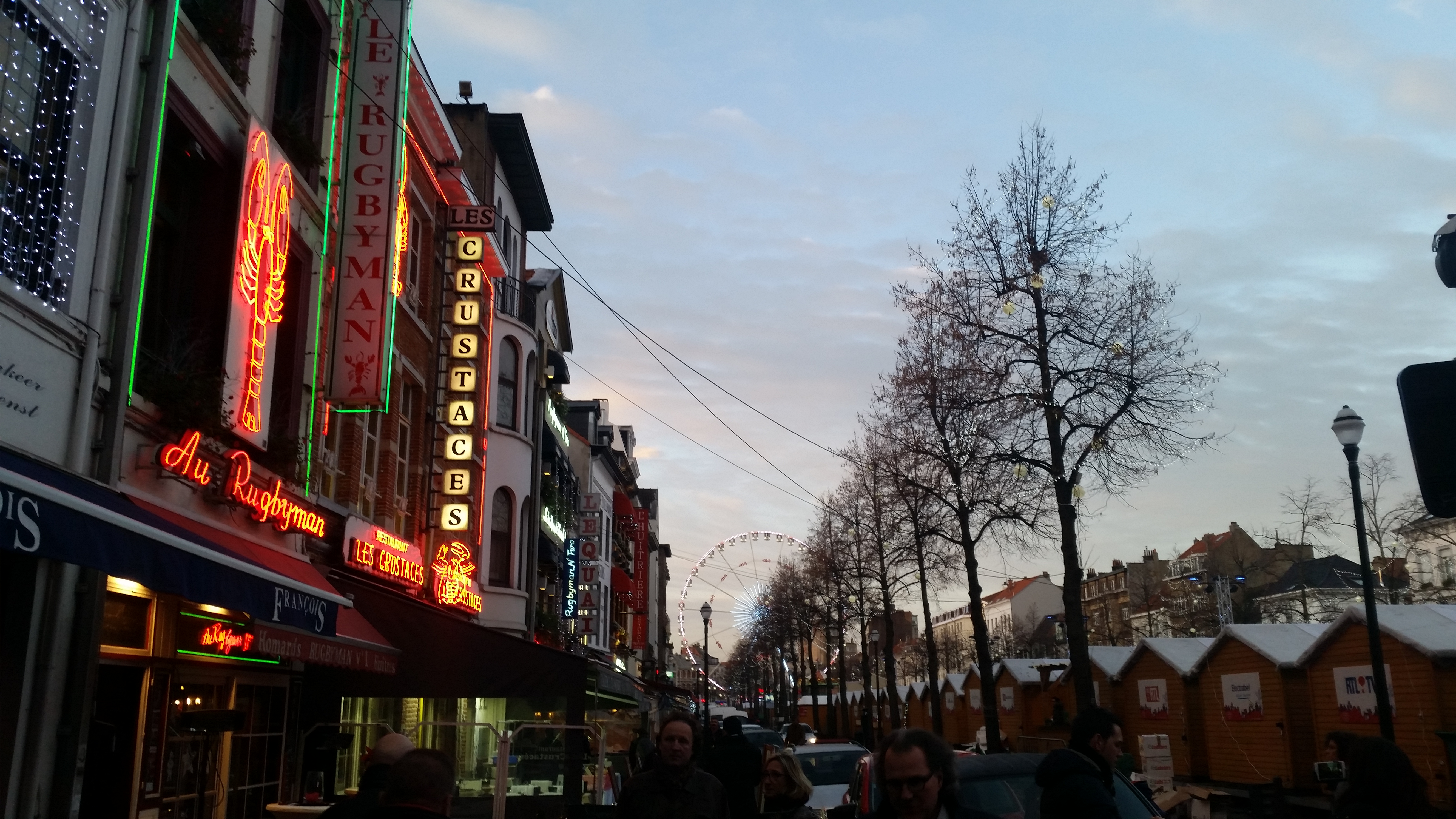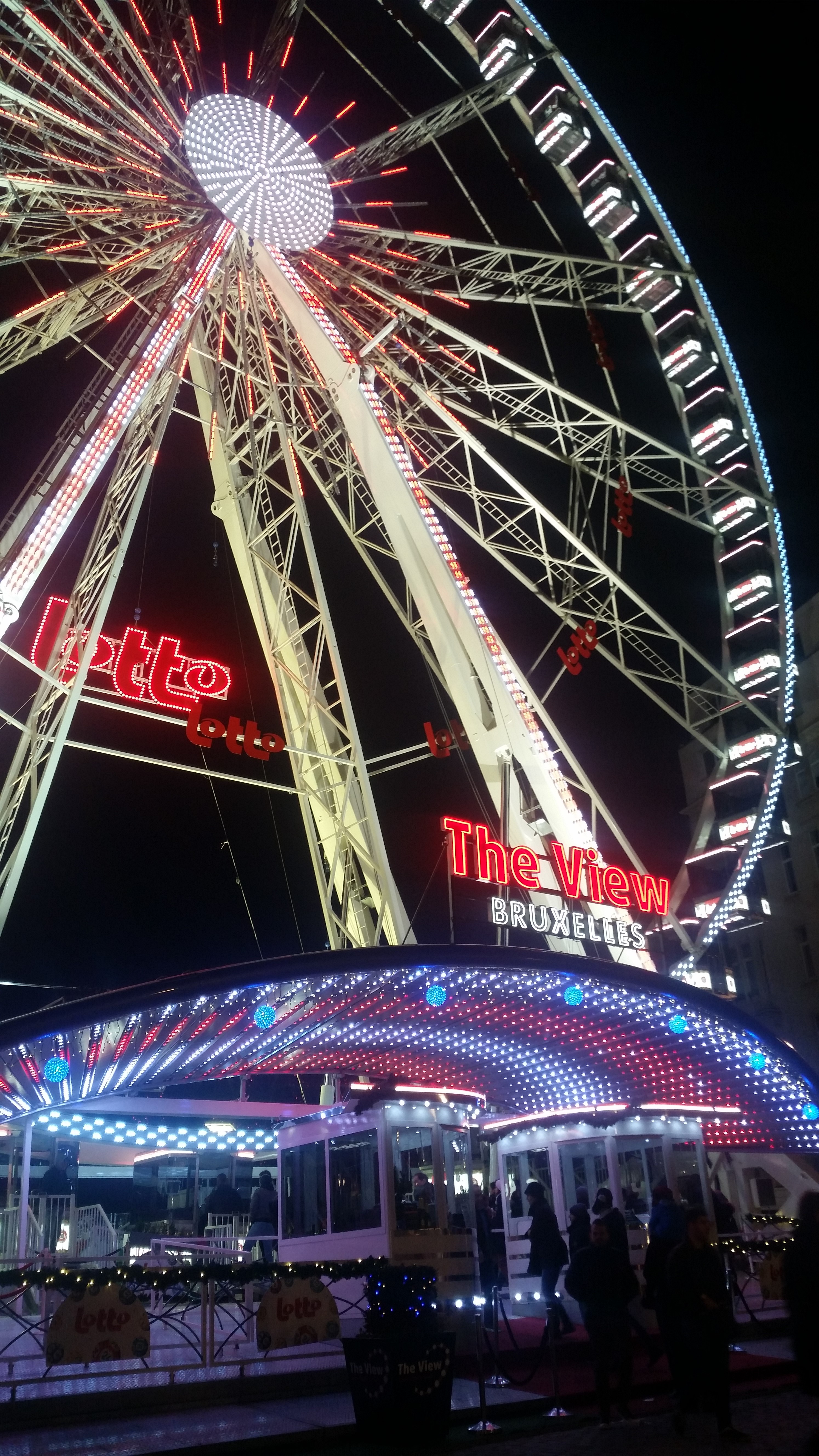 EAT A BELGIAN WAFFLE IN BELGIUM!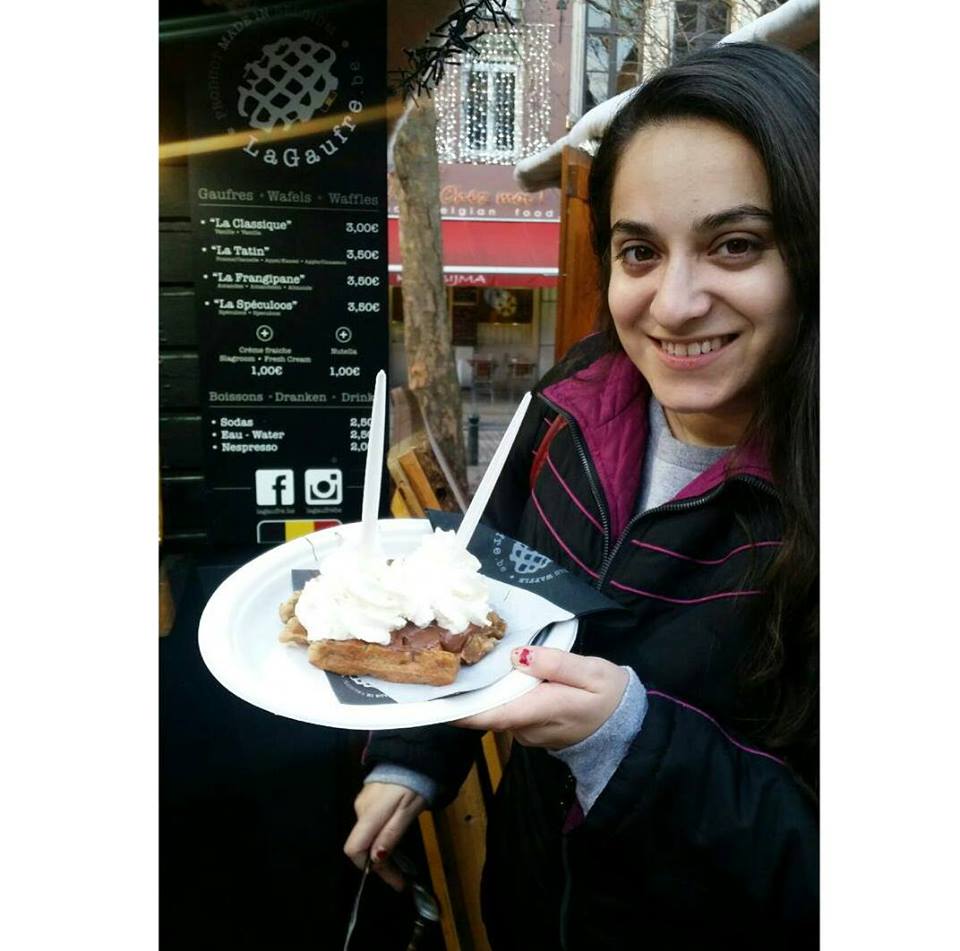 I can't believe I did it! I ate a belgian waffle in Belgium! I honestly didn't think it would be THAT different from a regular waffle in the US but my god. This is by far the best thing I've tasted in Europe.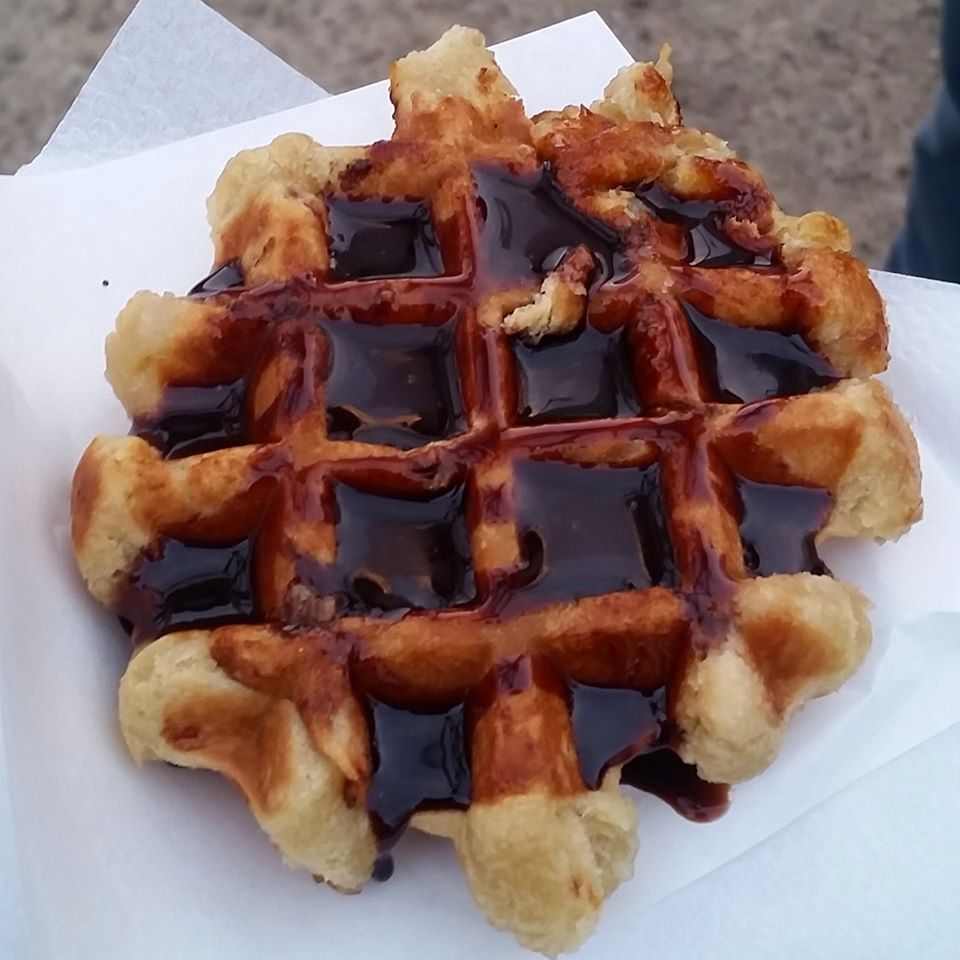 It was absolutely delicious. I got the speculoos waffle with fresh cream and nutella from La Gaufre in the Brussels Christmas Market. Speculoos is a spiced short crust that kind of reminds me of gingerbread. It was so rich and delicious!
DO SOMETHING SUPER CHRISTMAS-Y AT A CHRISTMAS MARKET : ICE SKATING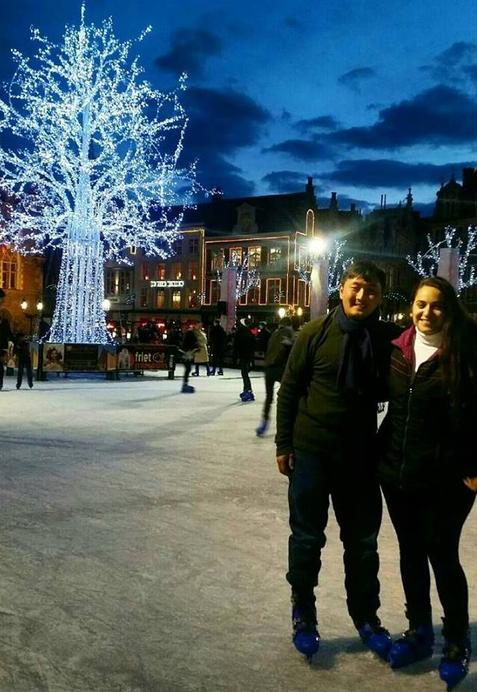 Of course we had to do something super Christmas-y at a Christmas Market while we were in Europe. We laced up our ice skates for some winter wonderland ice skating in Bruggs, Belgium! It was such a blast and neither of us fell lol and they had some really great Christmas music playing in all sorts of different languages!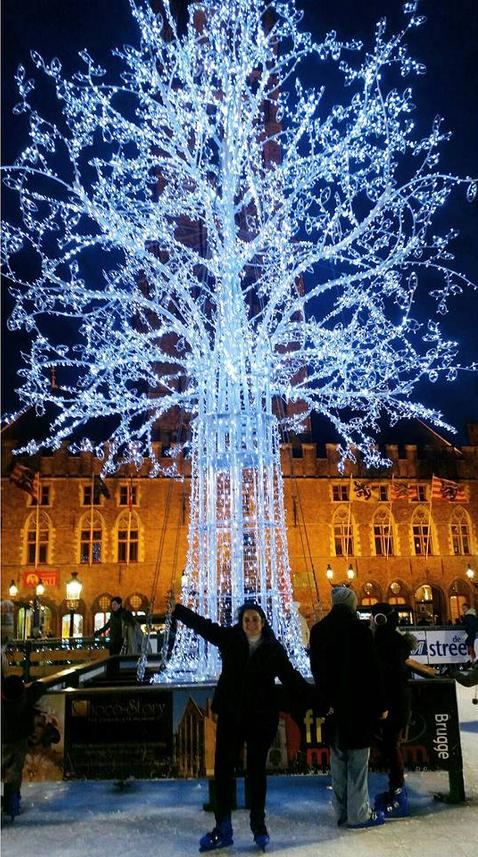 VISIT A CASTLE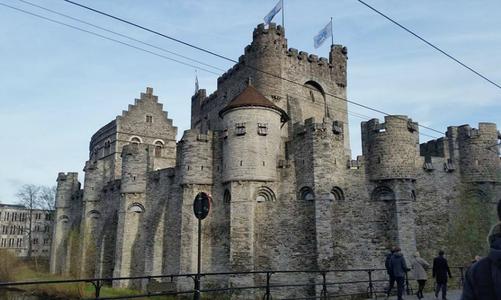 While in the beautiful city of Ghent in Belgium, we visited a real life castle (Gravensteen)! It was so AWESOME, the history was unbelievable and I totally felt like I was in a Game of Thrones episode.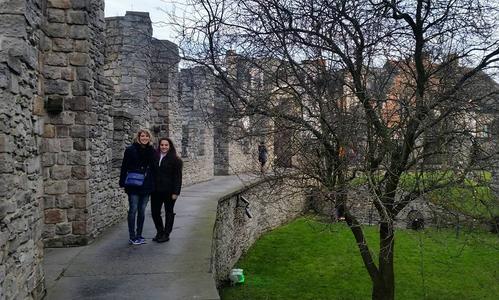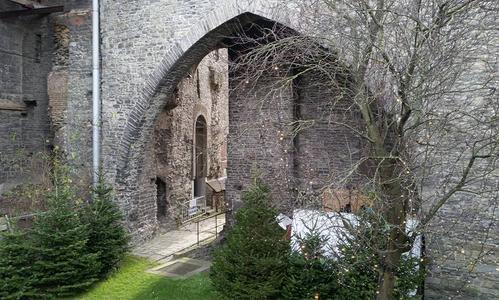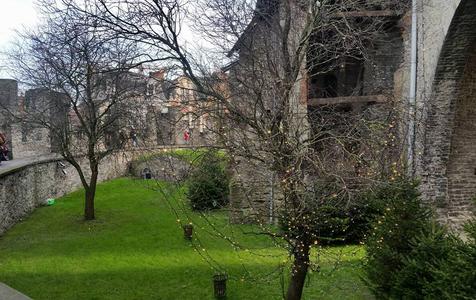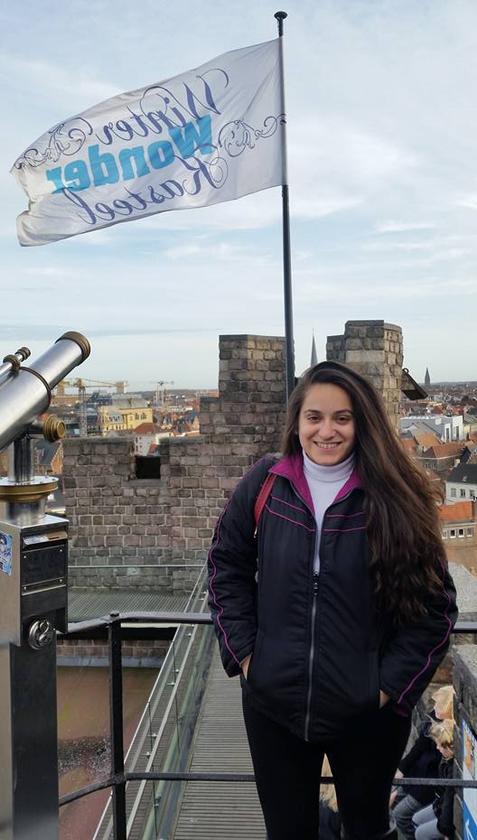 This was the view from across the Gravensteen Castle. Isn't it beautiful? And to think, I thought the castle would be the most beautiful thing I saw that day!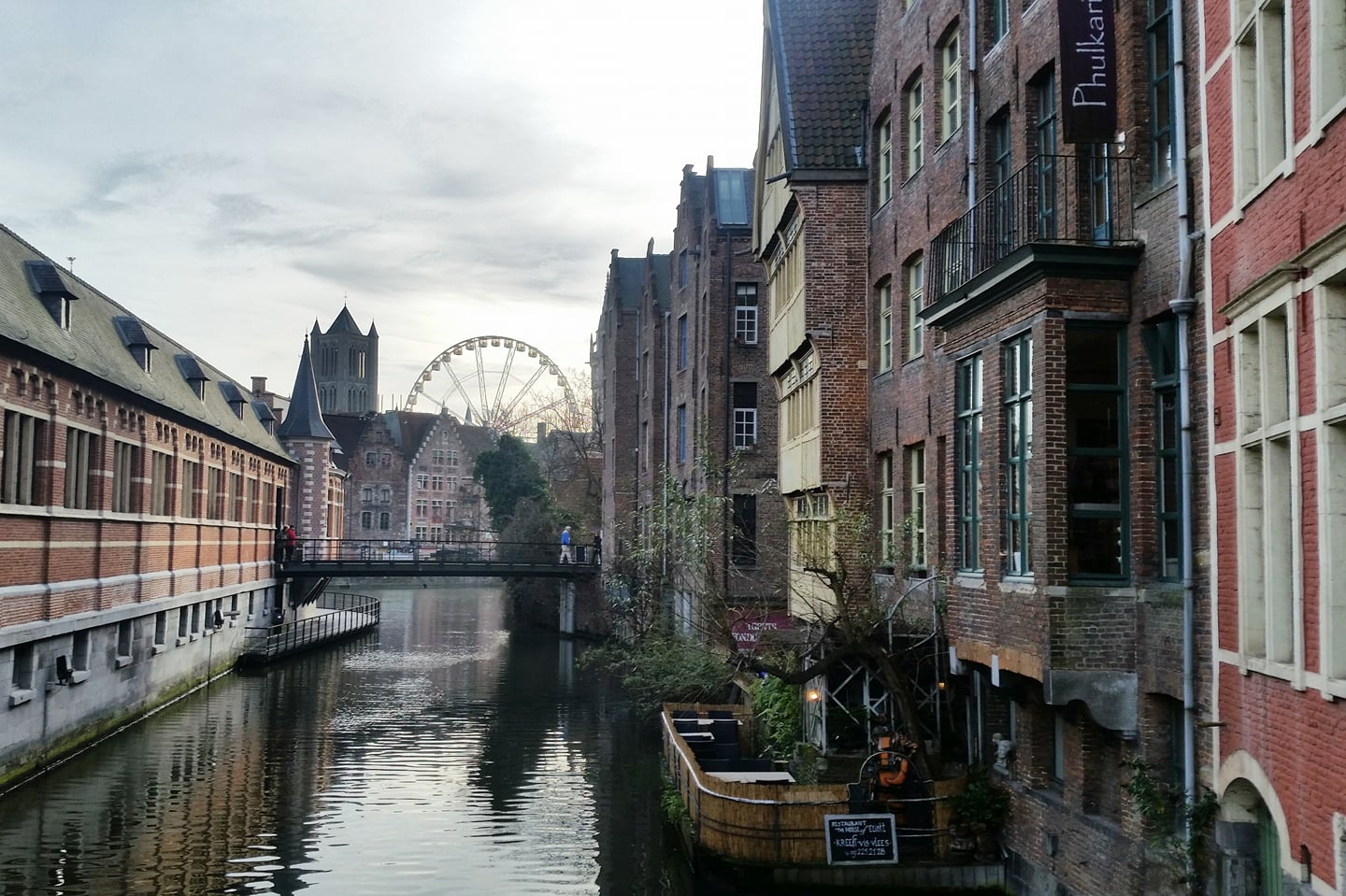 SEE THE ATOMIUM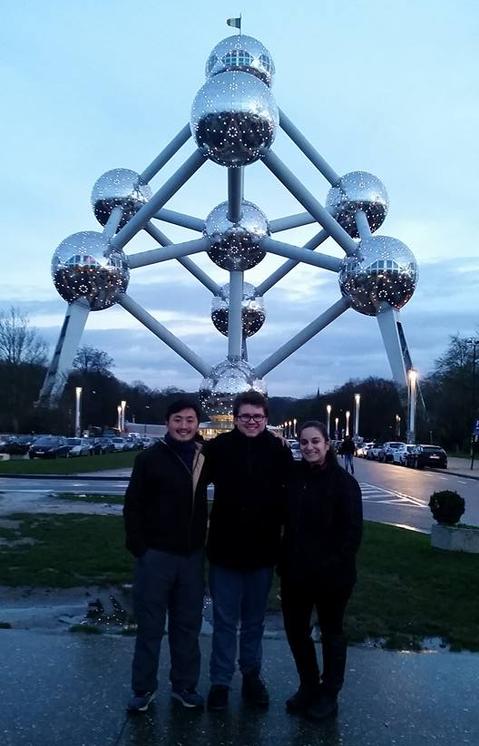 The Atomium in Belgium was constructed for Expo 58, the 1958 Brussels Worlds Fair. It's in the shape of a unit cell of an iron crystal magnified 165 billion times. One of my teammates called me a nerd for coming to see it but whatever Cody, don't be mean!! Haha it was super cool to see in person and they had delicious Belgian waffles outside of it! Super cool!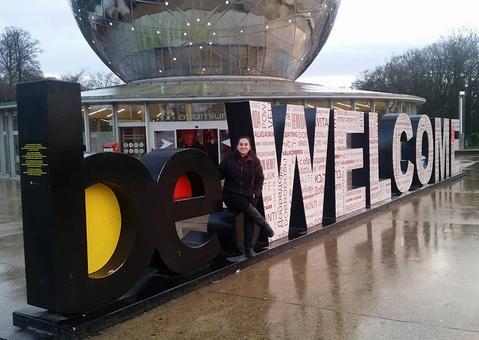 There was also this super cute and cool 'be welcome' sign there that is a great photo op haha
---
CANADA:
STANLEY PARK!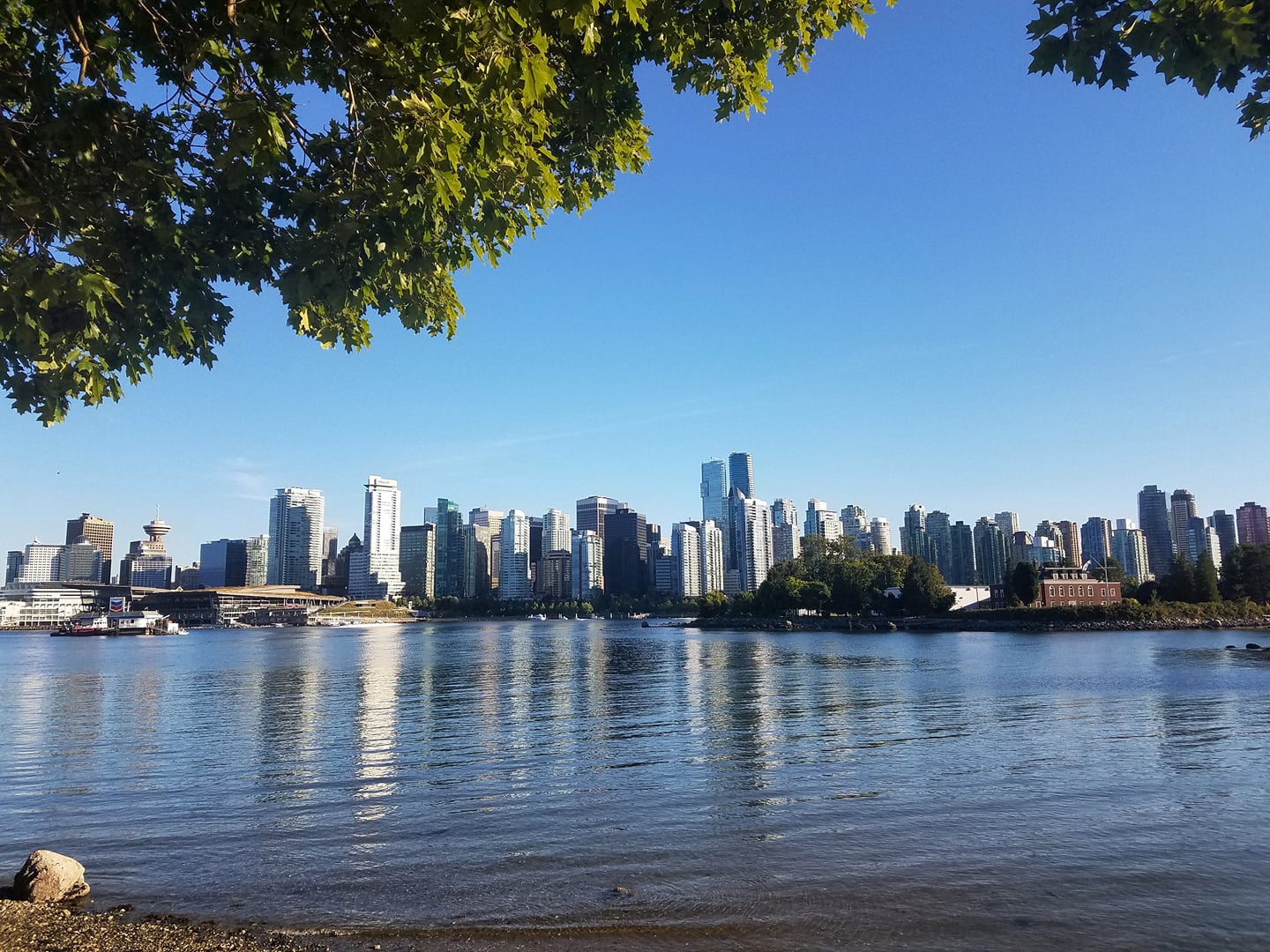 Have you ever seen a view while traveling that kind of makes you want to just move there? This was the view that did it for me in Vancouver! It's also the view that inspired the blog post 'A Million Reasons Why I Want To Move To Canada' coming soon (the title will probably change lol). Seriously though, how serene is this? It was also perfect because as calm as this view from Stanley Park made us feel, the park was still buzzing with activity.
CAPILANO SUSPENSION BRIDGE!
Oh Canada, why are you so beautiful? 
??
??
 While you're out there living your life, planning for tomorrow and partying make sure you take some time to enjoy the views. I know I definitely enjoyed this view as I was crossing the Capilano Suspension Bridge in Vancouver!
ENGLISH BAY BEACH!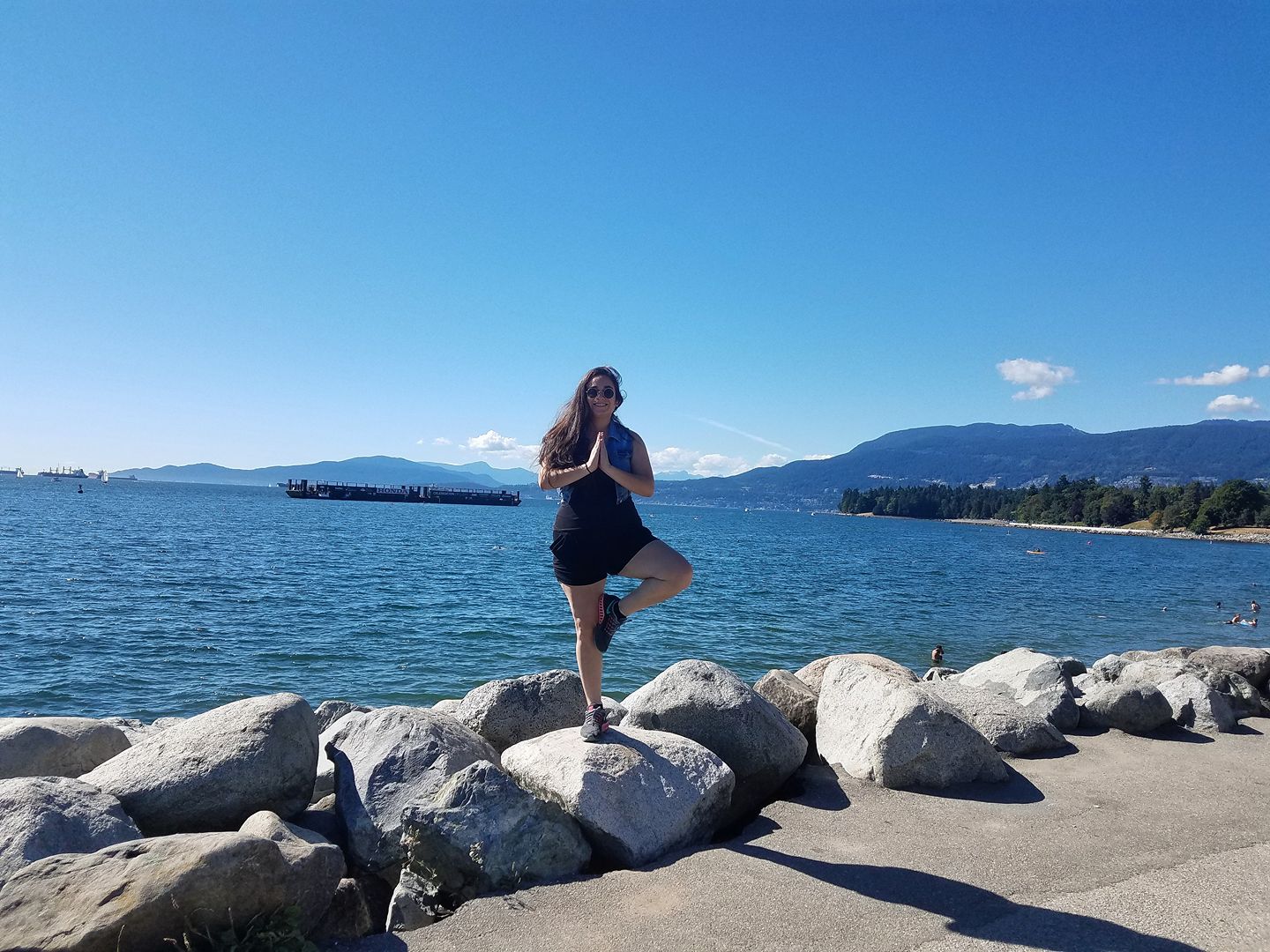 If you were to ask my friends to describe me using 2 words, those words would probably be 'photo' and 'yolo' because I love taking pictures and because according to my cousin I'm the queen of YOLO (You Only Live Once) because I'm always down for an adventure.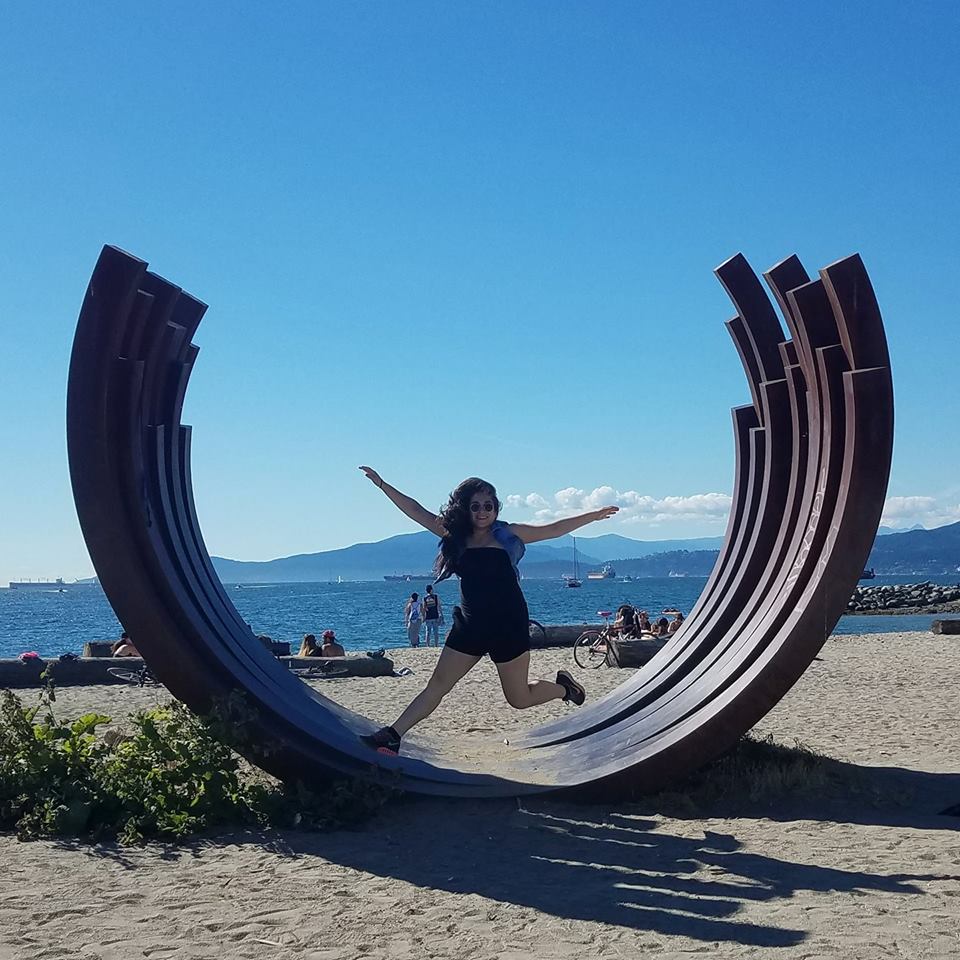 One of my fave places in Vancouver is English Bay Beach because of all of the cool looking art pieces placed all over.
Would you all agree lol? One of my favorite places we visited in Vancouver was English Bay Beach because I love the ocean, and because there's a ton to do here! We got frozen Popsicles, had lunch, walked around and explored.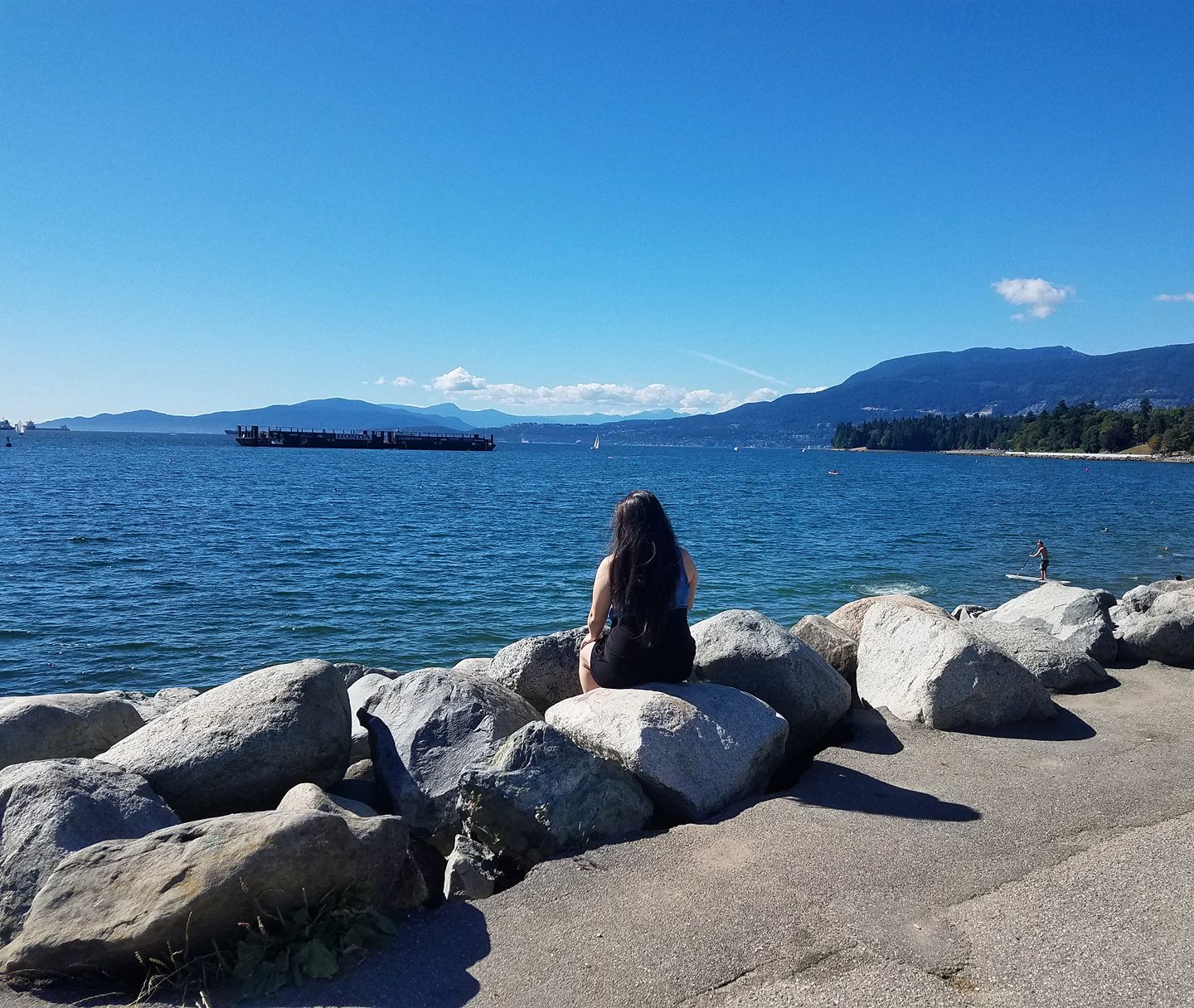 My favorite part about taking photos like this is that I get more time to look at beautiful views 
 like the bluest of waters at English Bay Beach in Vancouver! I can't wait to go back to Canada, one of my favorite countries!
BLOEDEL CONSERVATORY!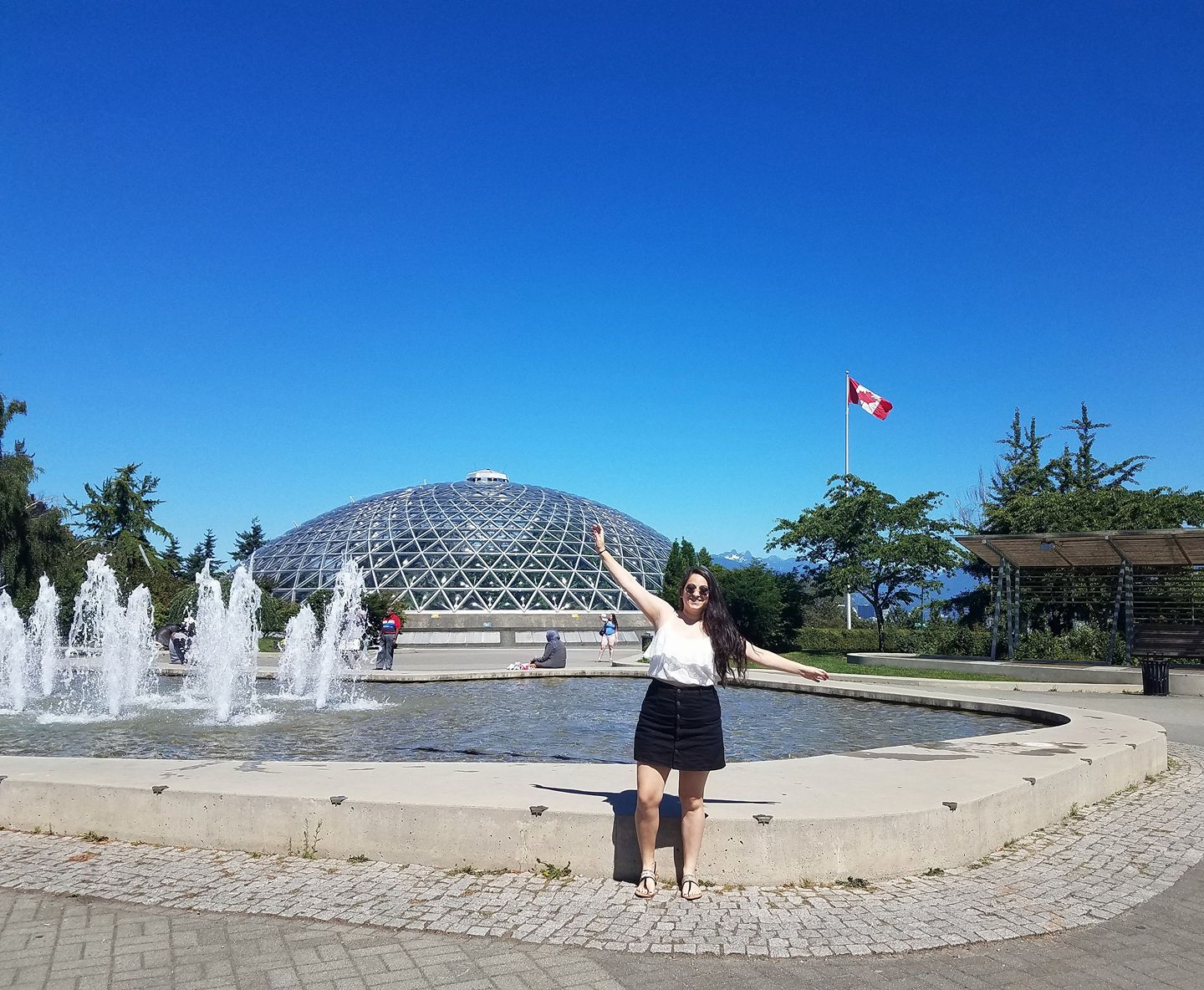 Made it out to the Bloedel Conservatory on top of the Queen Elizabeth Park today! We walked around the greenhouse, took a ton of photos of parrots (coming to the blog soon) and then recreated some of my graduation photos near the flower area.
EXPLORE BEAUTIFUL CANADA!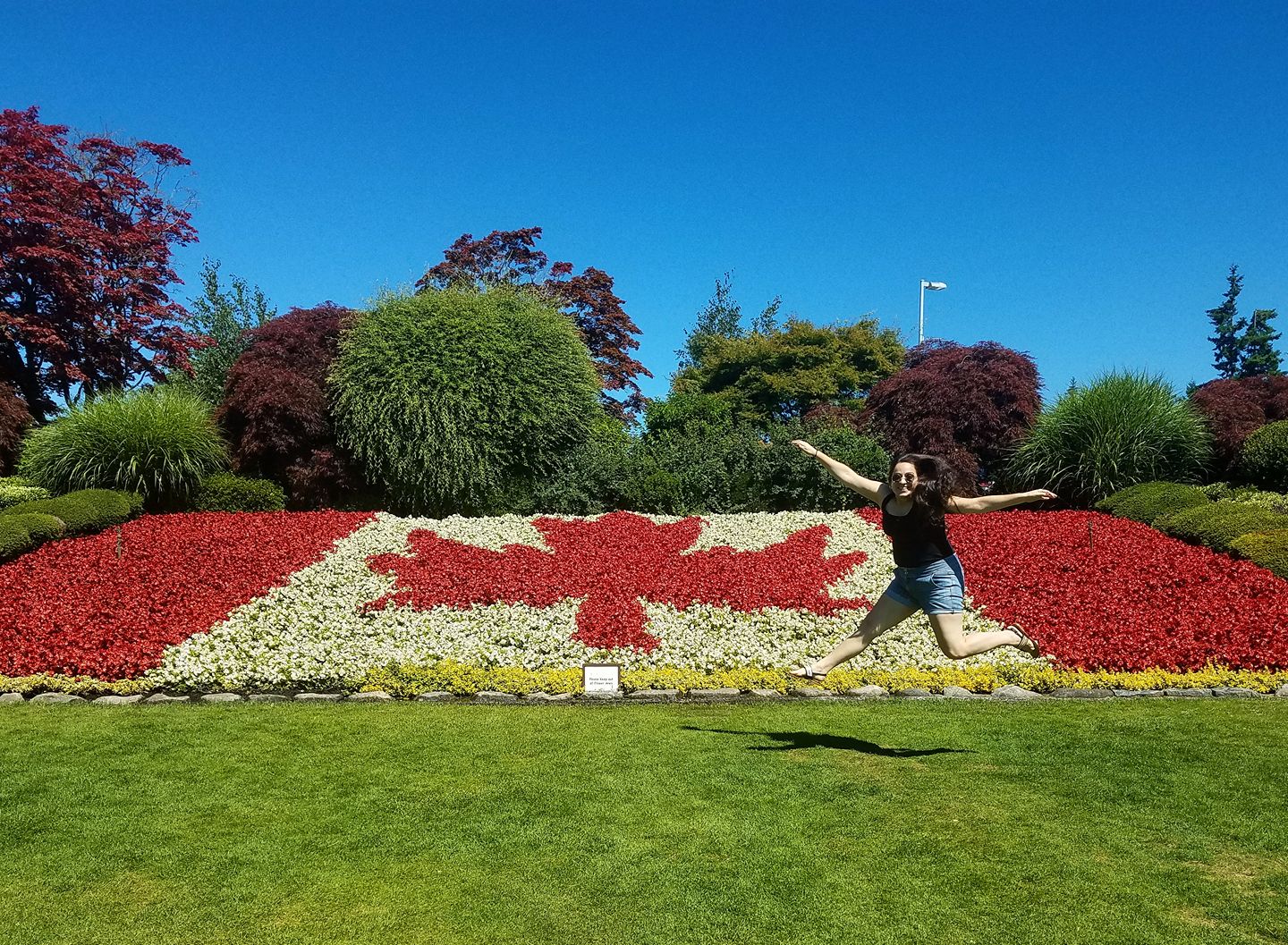 GRANVILLE ISLAND!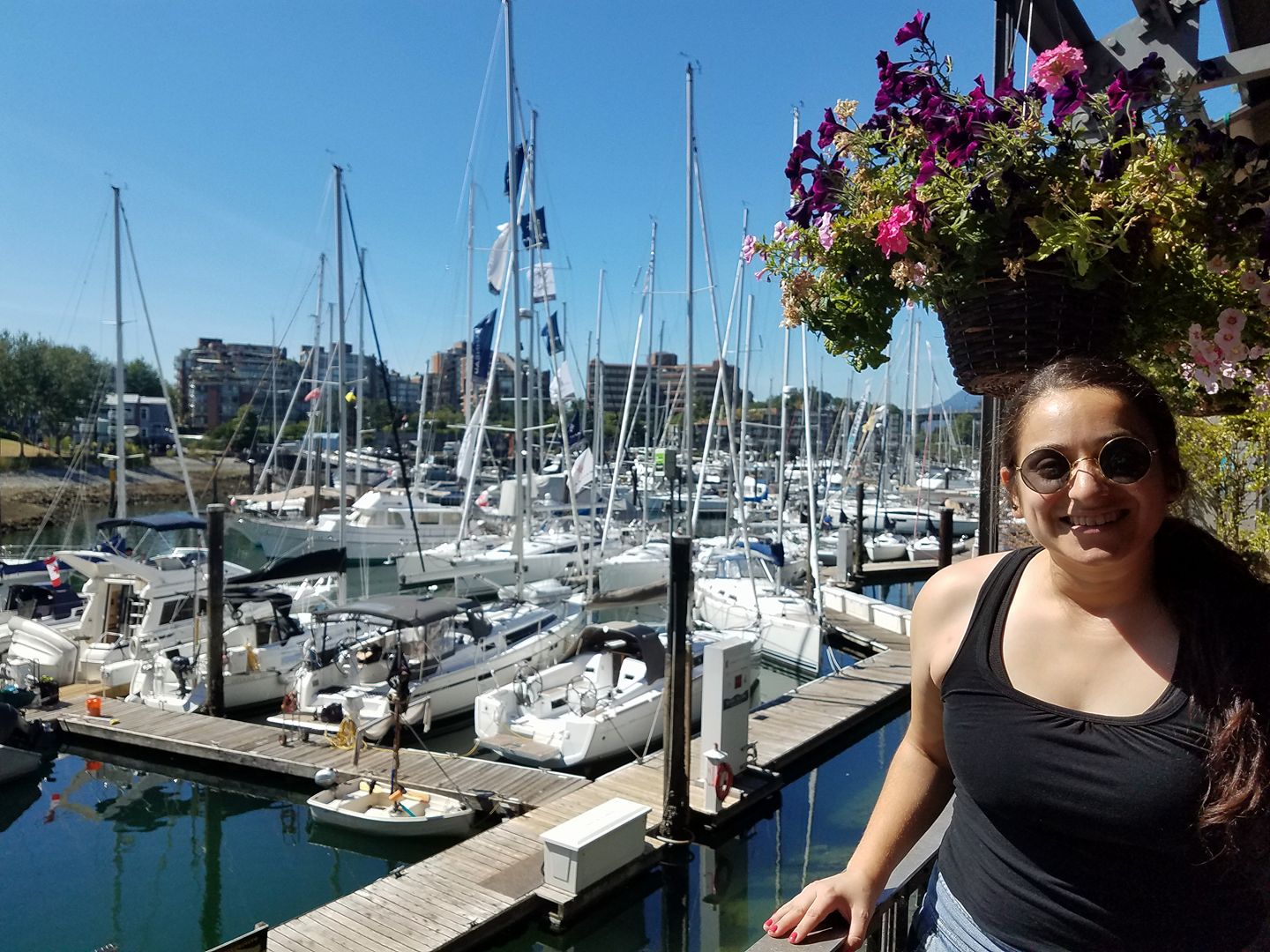 I got the chance to walk around Granville Island a few weeks ago when I was in Vancouver and I'm totally missing all the boats, the fabulous weather, and the public market!
QUEEN ELIZABETH PARK!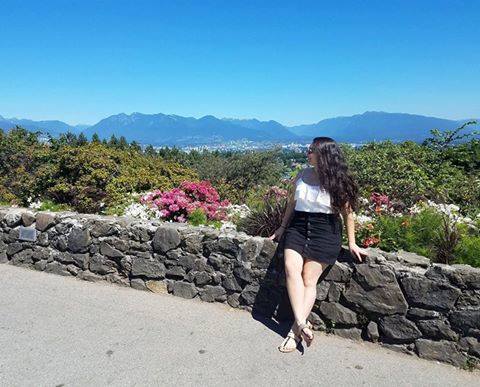 EXPLORE BEAUTIFUL DOWNTOWN VANCOUVER!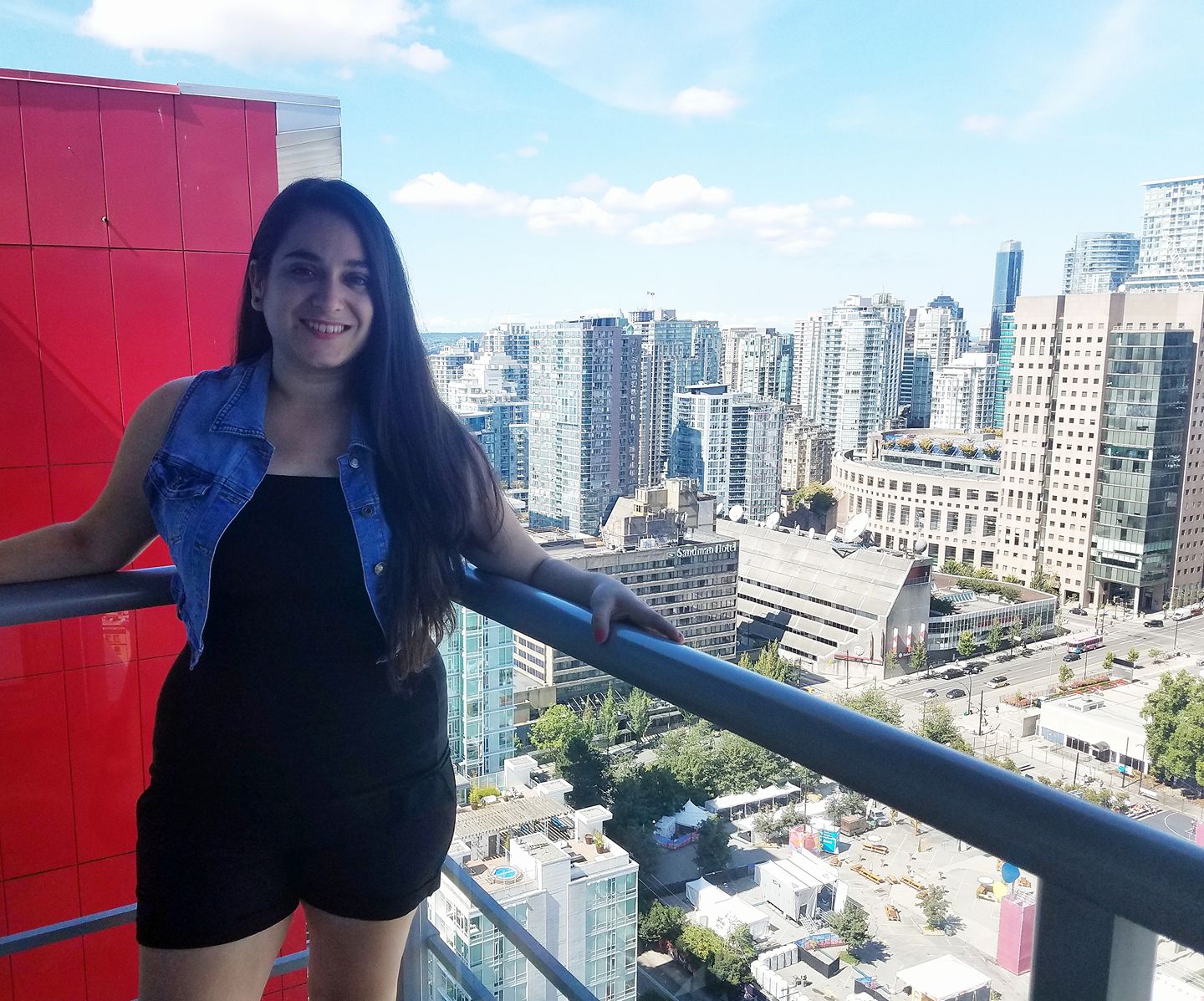 I'm in love with where we are staying…because of the fact that we wake up to beautiful views every morning.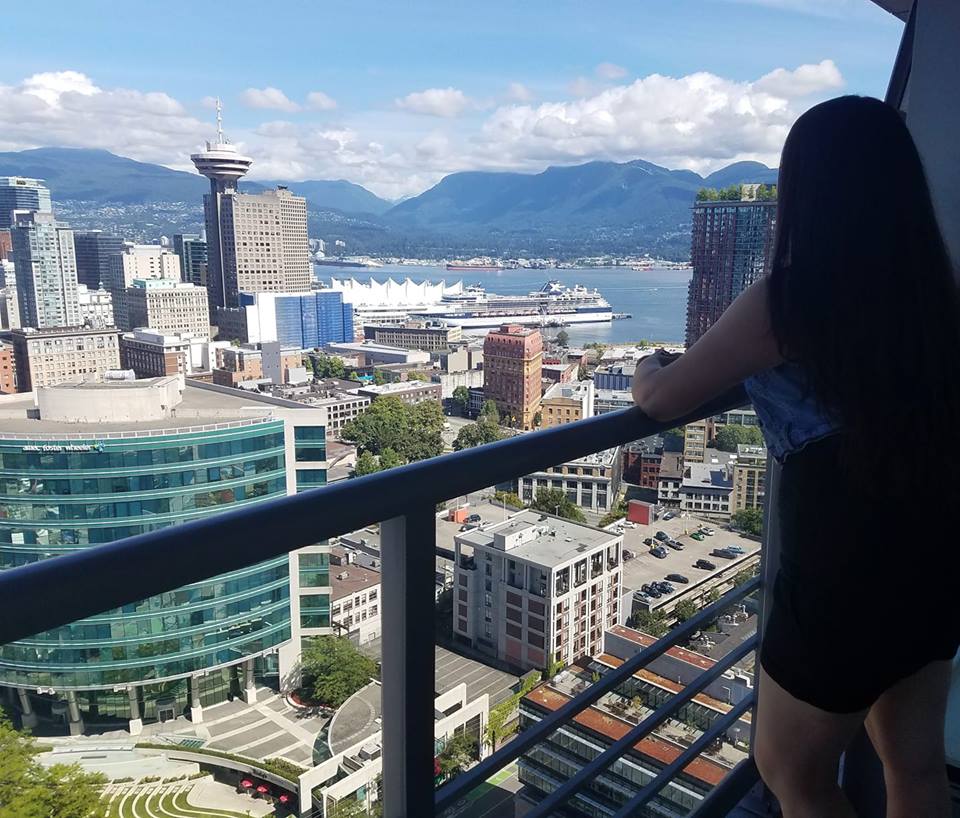 We are on the 36th floor and feel blessed to be able to explore and learn a little more about this wonderful country. My first time in Canada was last July so I'm thinking of making an annual Canada trip each July.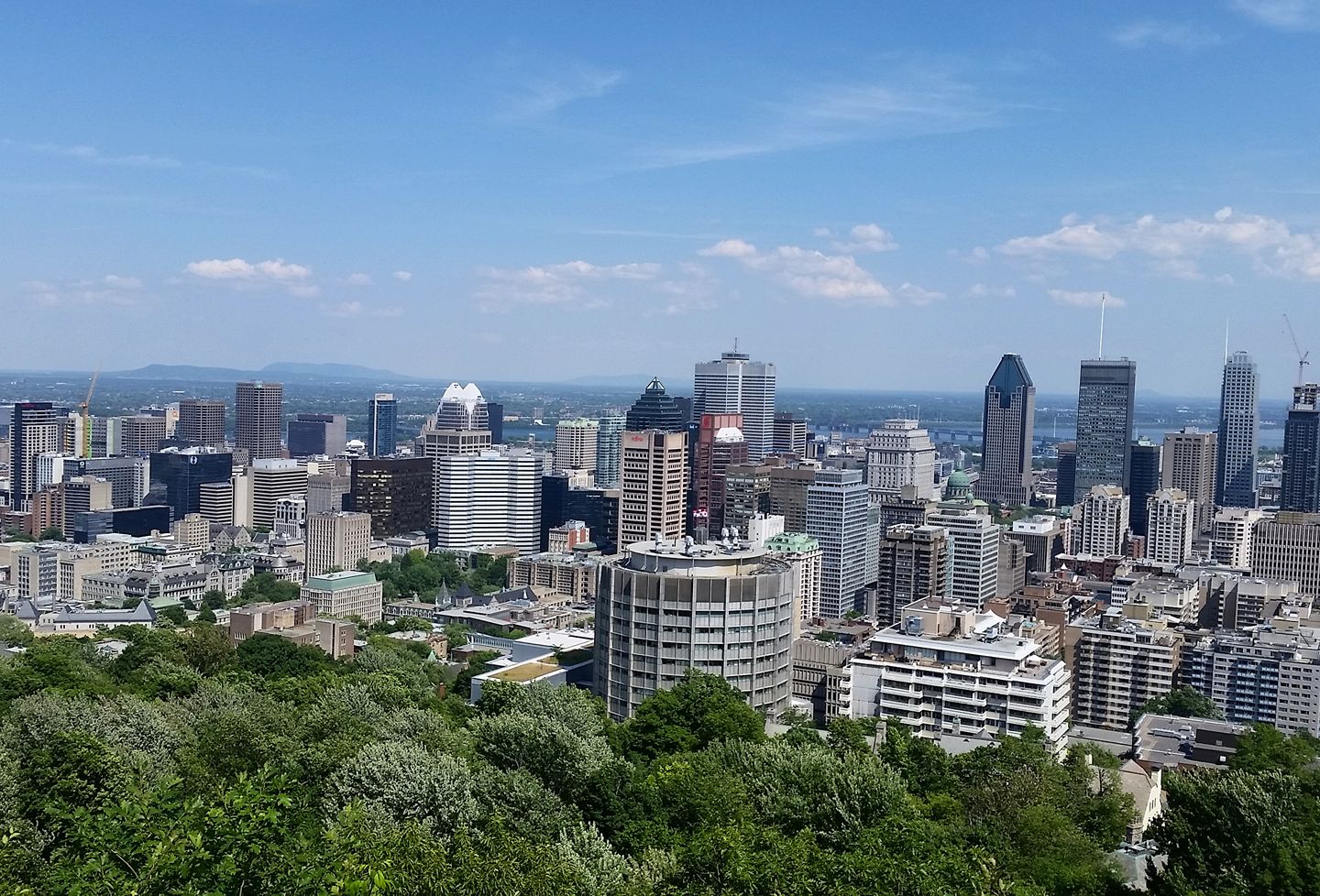 THE SPLENDID MAGNIFICENT!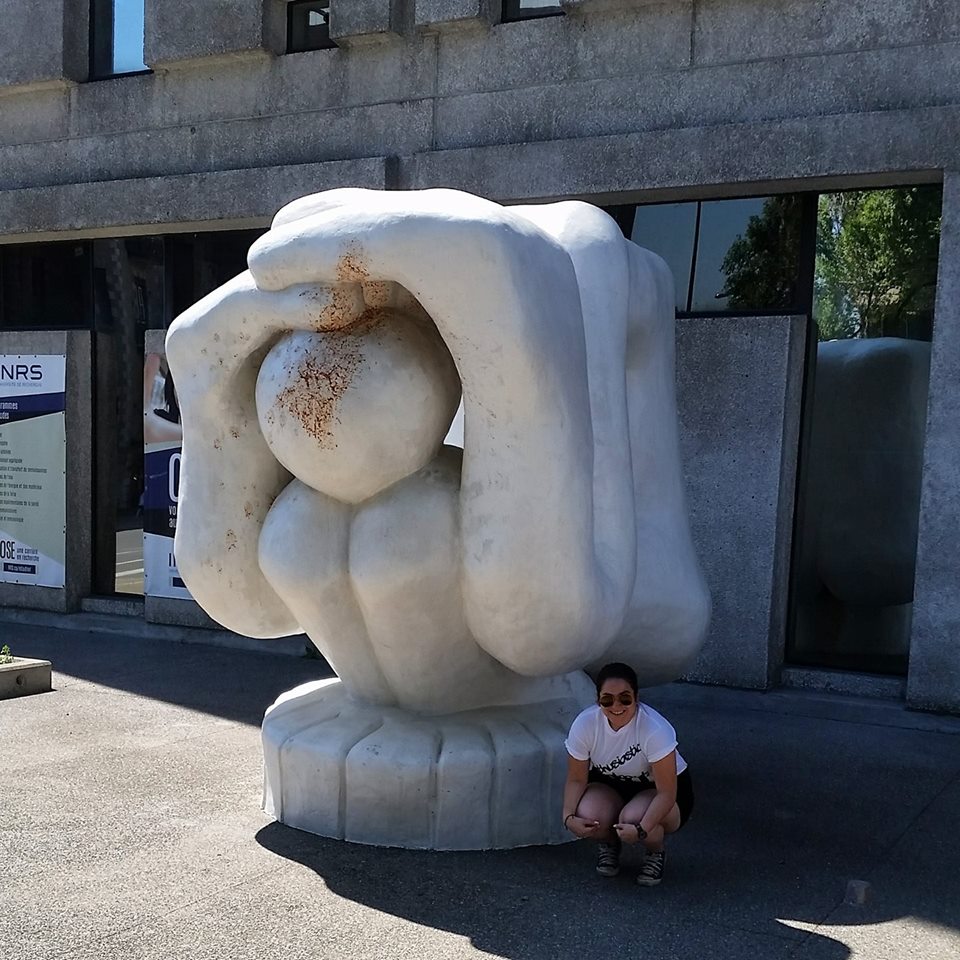 This piece of art is called #LeMalhereuxMagnifique which translates to The Splendid Magnificent and is located in the Latin Quarter of Montreal. The sentence by the artist to accompany the sculpture is: To those who look inside themselves and thus cross over the borders of the visible. I tried to recreate the pose and my wonderful friend Calvin didnt bother to tell me that I was doing it wrong (lol).
SAINT LAWRENCE RIVER IN QUEBEC CITY!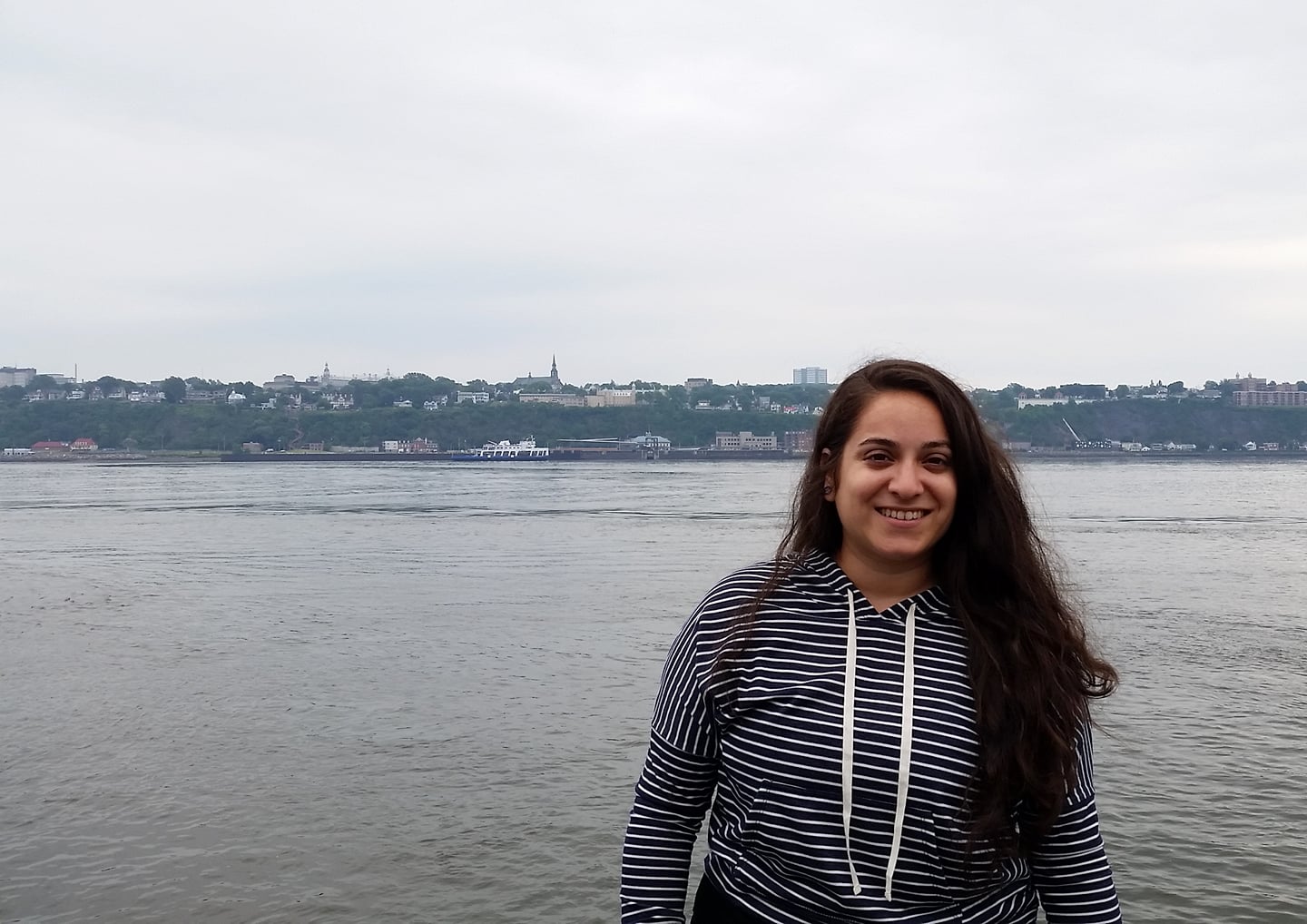 I loved Quebec City, the cobble stone streets, the French language, the rich culture, and the fact that Quebec City sits on the Saint Lawrence River! Currently planning on returning here in 2018 but this year, my next Canadian trip will be to Vancouver! Have you been to Canada?
MONTREAL BIOSPHERE!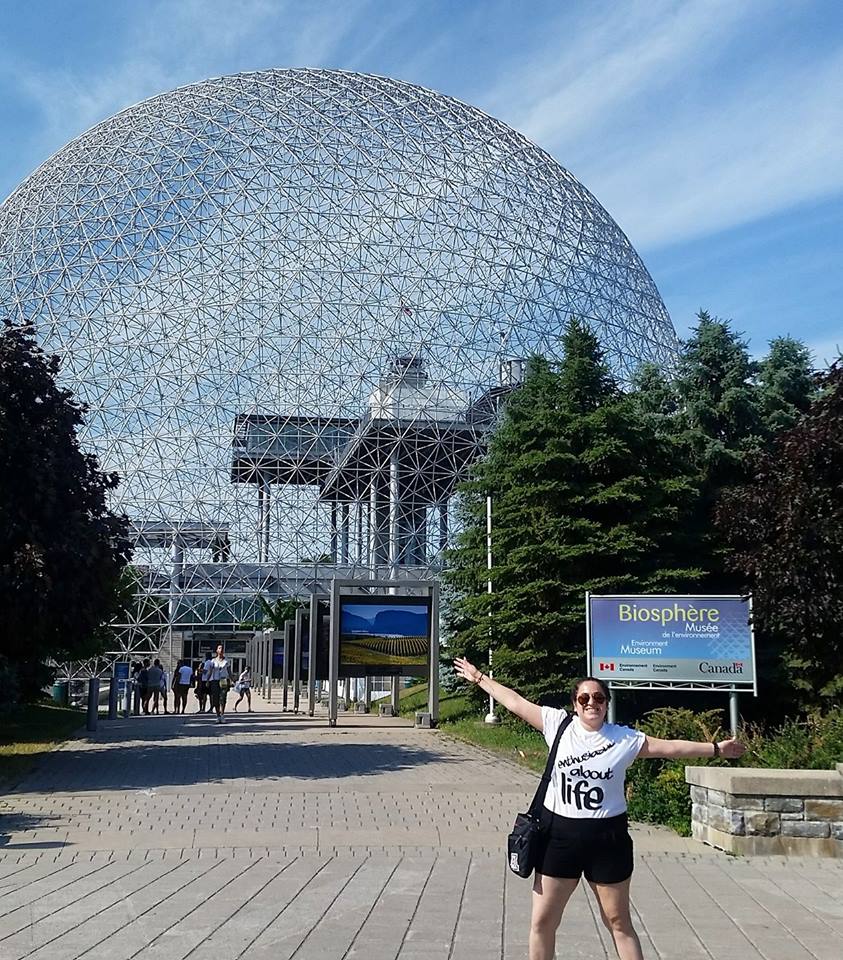 Montreal was such a cool city with so much to do and see including this really cool looking structure! And no, this sphere looking thing isn't just for show, it's actually called the Montreal Biosphere and it is a museum dedicated to the environment! It was super cool, has anyone been here? Or does anyone have any recommendations for Vancouver? Let me know 
MOUNT-ROYAL!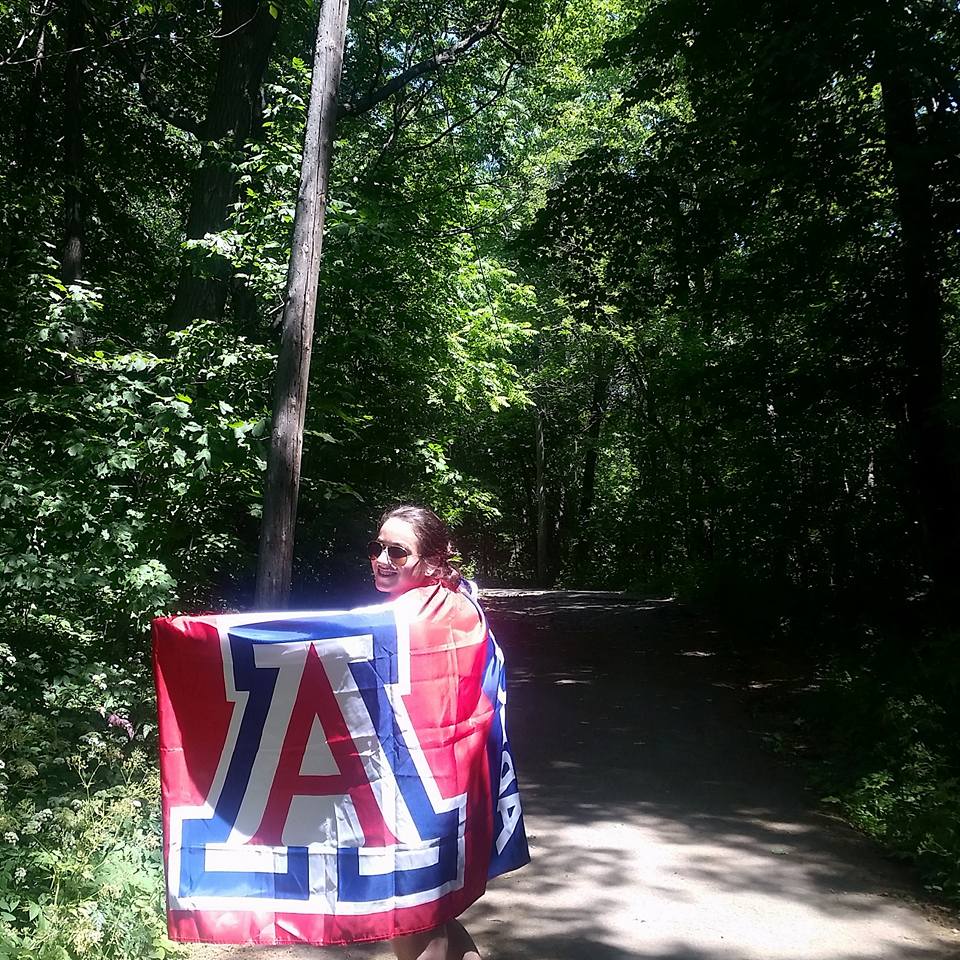 One thing that wasn't on the graduation bucket list but totally should have been was travel! Luckily I got to do that after graduation and one of my fave places to visit was Canada! Including when I got to climb Mount Royal! Mount Royal is a mountain in Canada with a beautiful view of the city! And if you say Mount Royal really fast it sounds like Montreal!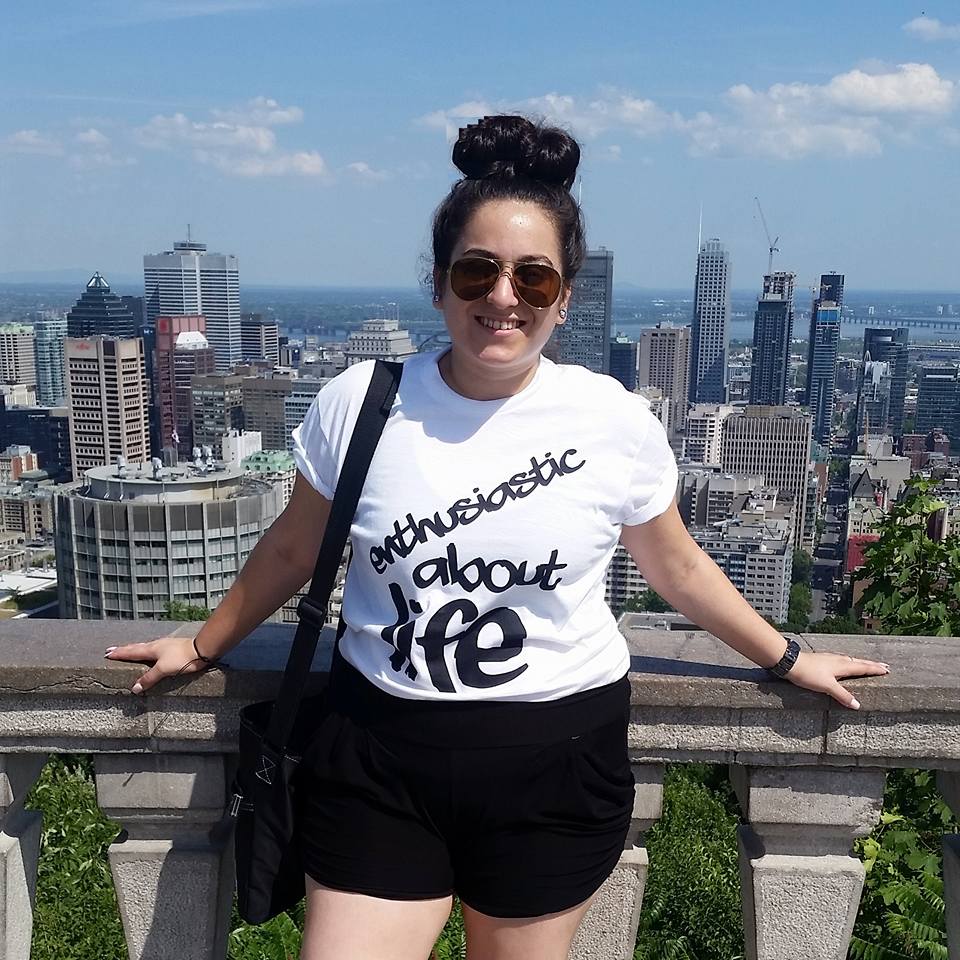 Great hike with a beautiful view of the city.
PARC JEAN-DRAPEAU!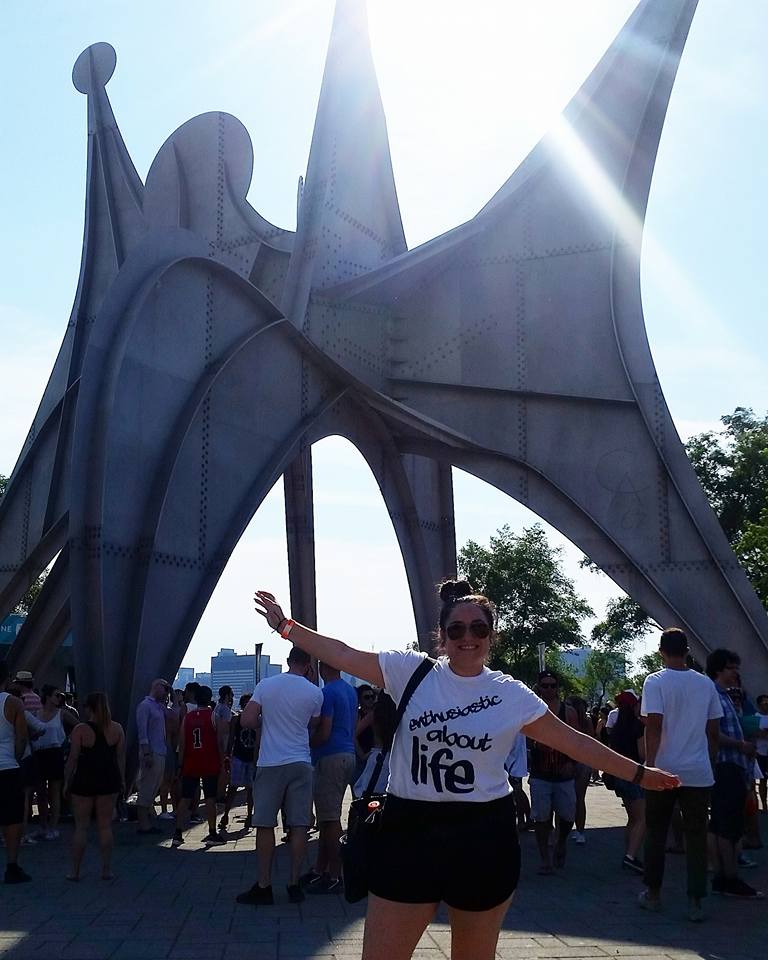 You know who would go to an EDM festival in another country after hearing about it just 1 hour before it started!? Someone who is ENTHUSIASTIC ABOUT LIFE. That's right friends. A Montreal native complimented me on my earrings (pictures coming soon!), we became buddies and then she told us we should check out the Piknic Electronik festival at Parc Jean-Drapeau and it was SO. MUCH. FUN. We danced, partied, made some friends and drank sangria from cute little buckets (bucket list sangria haha).
NOTRE-DAME DES VICTORIES CHURCH!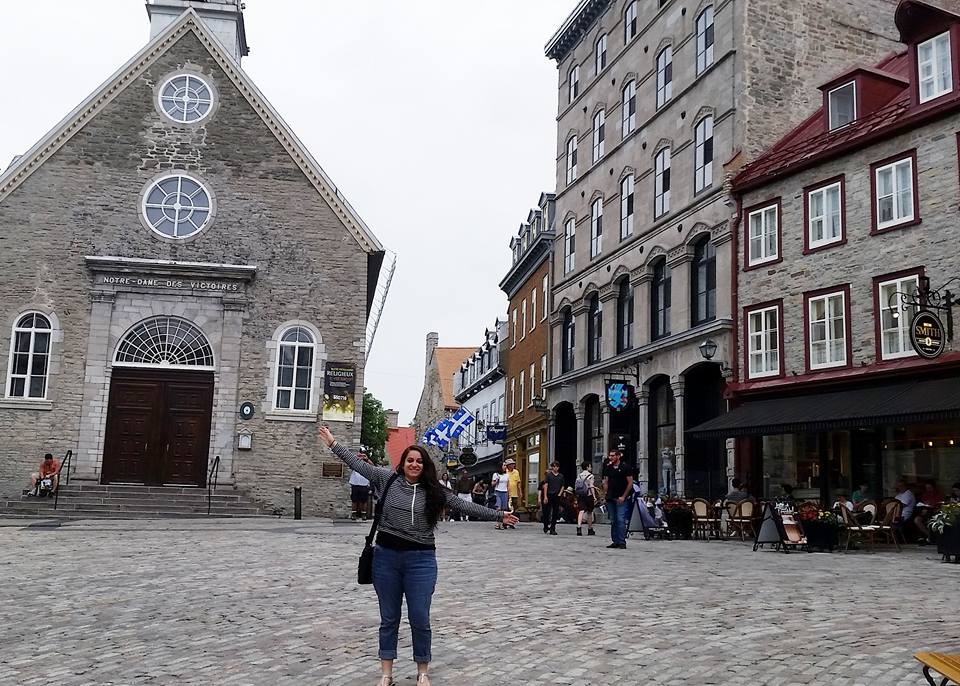 July 1st is the national day of Canada, a holiday celebrating the enactment of the Constitution Act which formed Canada back in 1867! To celebrate Canada Day, I went cathedral-seeking and found the Notre-Dame des Victories church in Quebec City! This church is a National Historic Site of Canada and a great addition to the Maira Loves Cathedrals collection!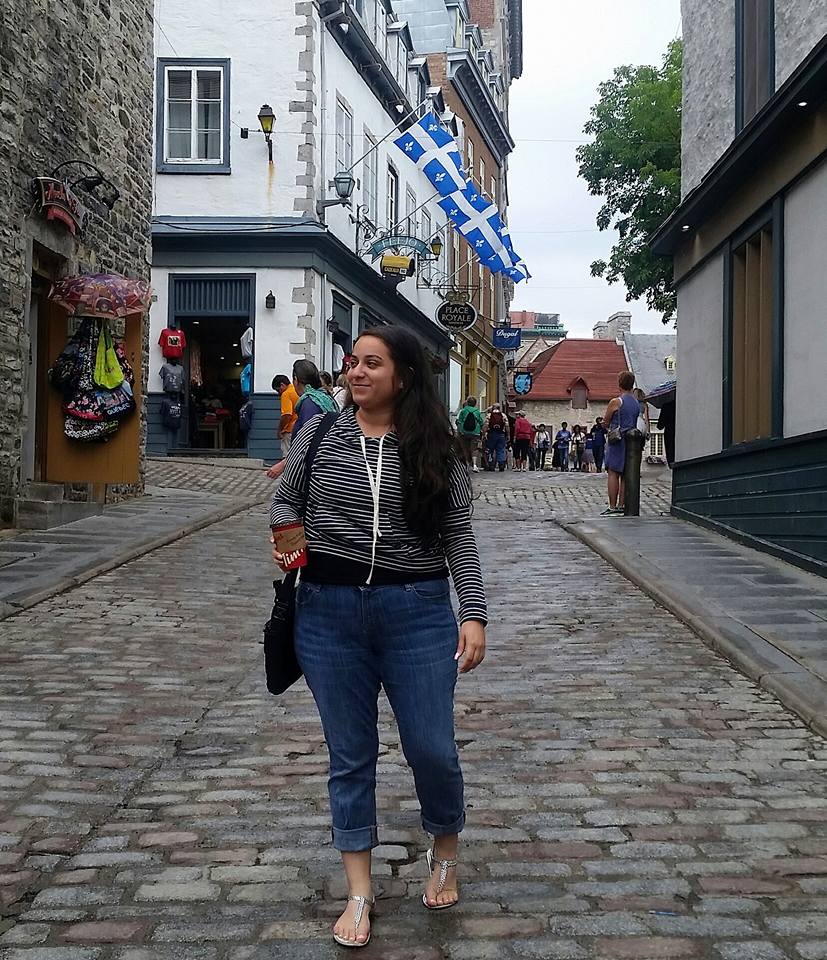 Strollin' through Quebec City I learned a very valuable lesson. Don't wear strappy sandals and walk on their cobblestone streets because you might mildly hurt your ankle LOL.
OLD PORT IN MONTREAL!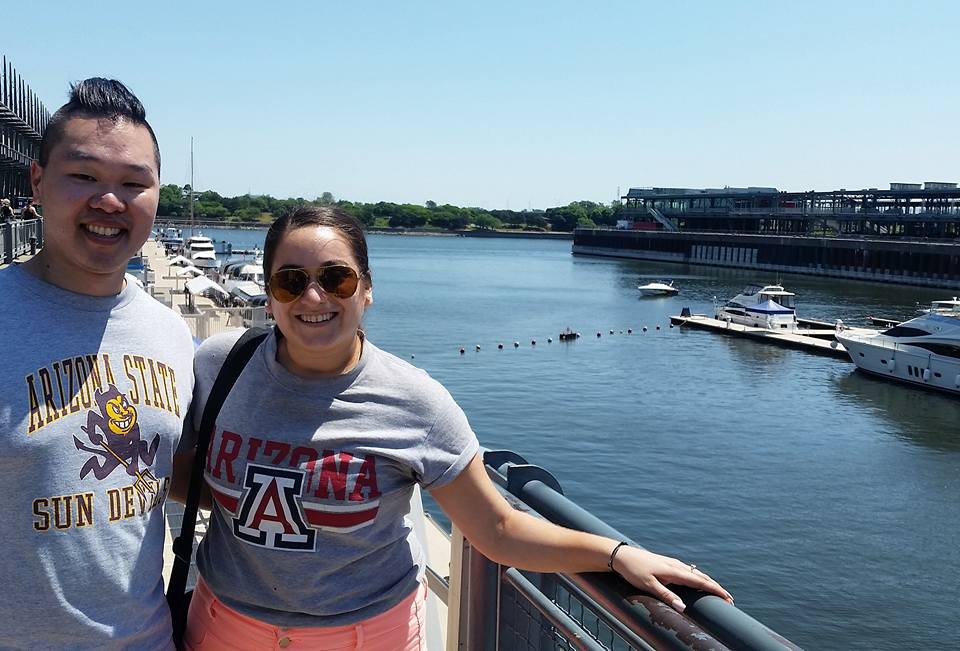 What do a Sun Devil and a Wildcat have in common? ABSOLUTELY NOTHING. Just kidding, we both share a love for the Old Port of Montreal and are very happy to take a little break from the Arizona heat!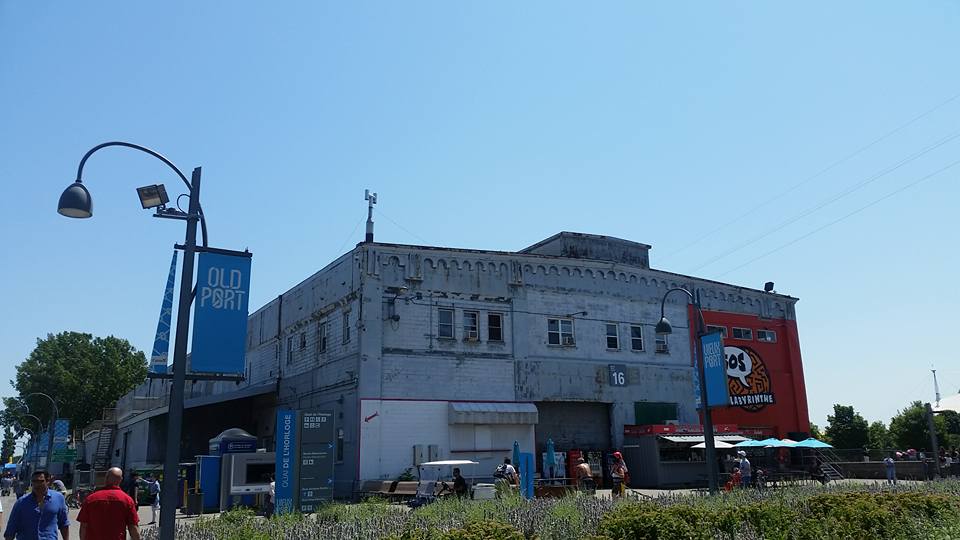 The Old Port was beautiful! So many people and little shops and while we were there, the Poutine Festival was happening!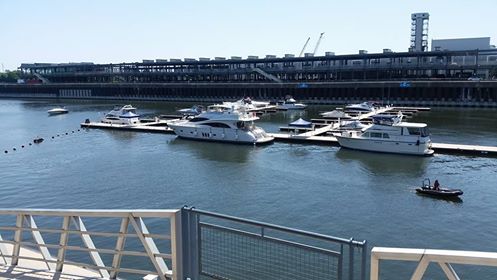 Basílica-catedral de Marie-Reine-du-Monde!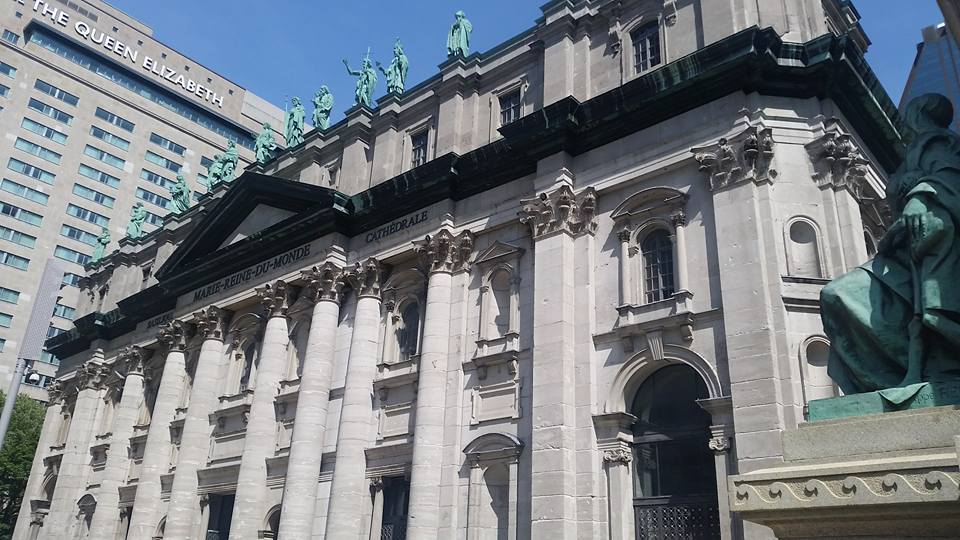 If you follow me on Instagram you know that #MairaLovesCathedrals is a thing. Well, I was able to cross off another bucket list item and add another cathedral to my collection in Canada! I visited the beautiful Basilique Marie Reine du Monde Cathedral which is French for Mary, Queen of the World Cathedral. It is a beautiful minor Basilica in Montreal, Canada. I particularly liked it because of all the statues above it and surrounding it. It is the 3rd largest cathedral in Quebec and serves as the seat of the Roman Catholic archdiocese of Montreal.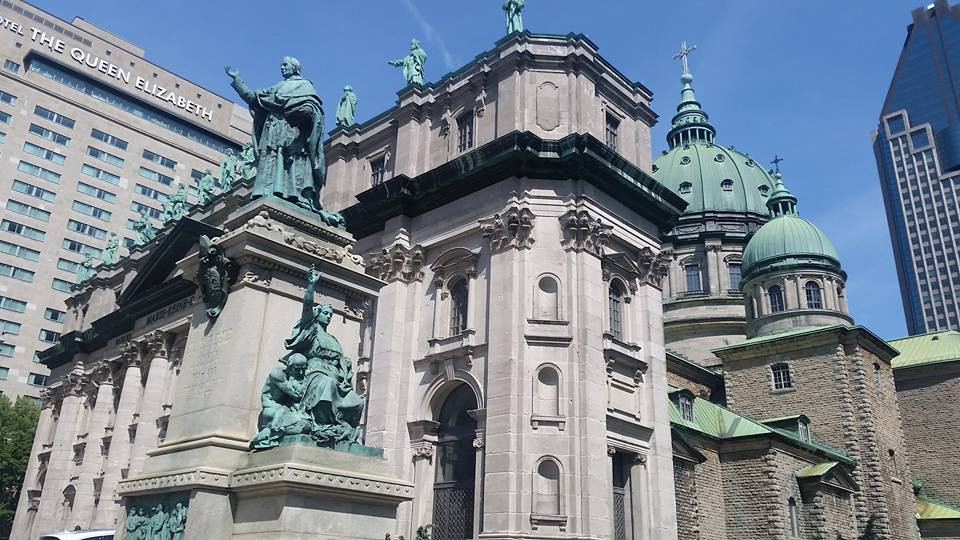 Calvin and I were lucky that the day we visited this Cathedral, a couple had actually just gotten married! So It was very fun to watch the couple stroll out of the Cathedral..well we didn't actually see them walk out of the Cathedral. We saw them outside taking pictures, so who knows….maybe they got married somewhere else. This particular area of Montreal had a ton of churches and cathedrals!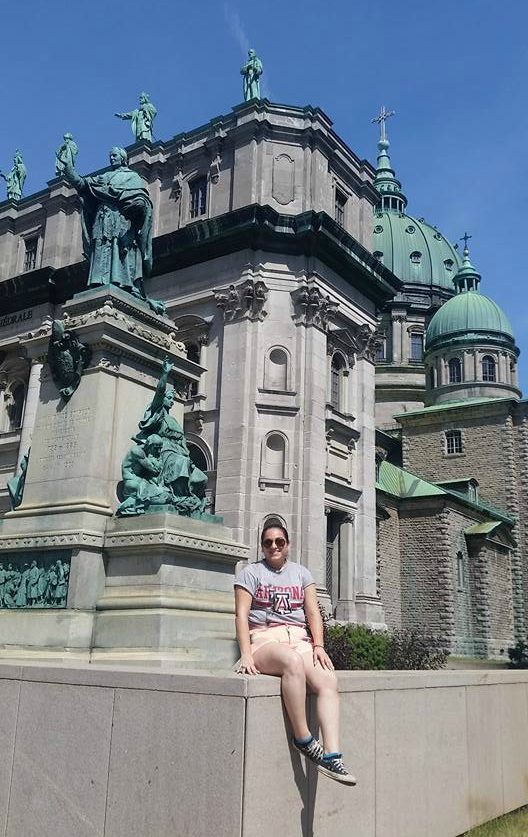 There were so many statues all around it! It was a very cool place.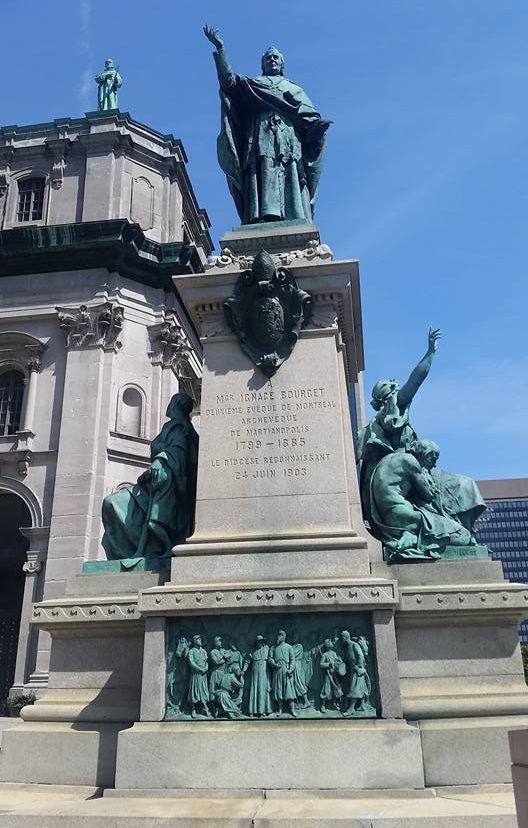 MONTMORENCY FALLS!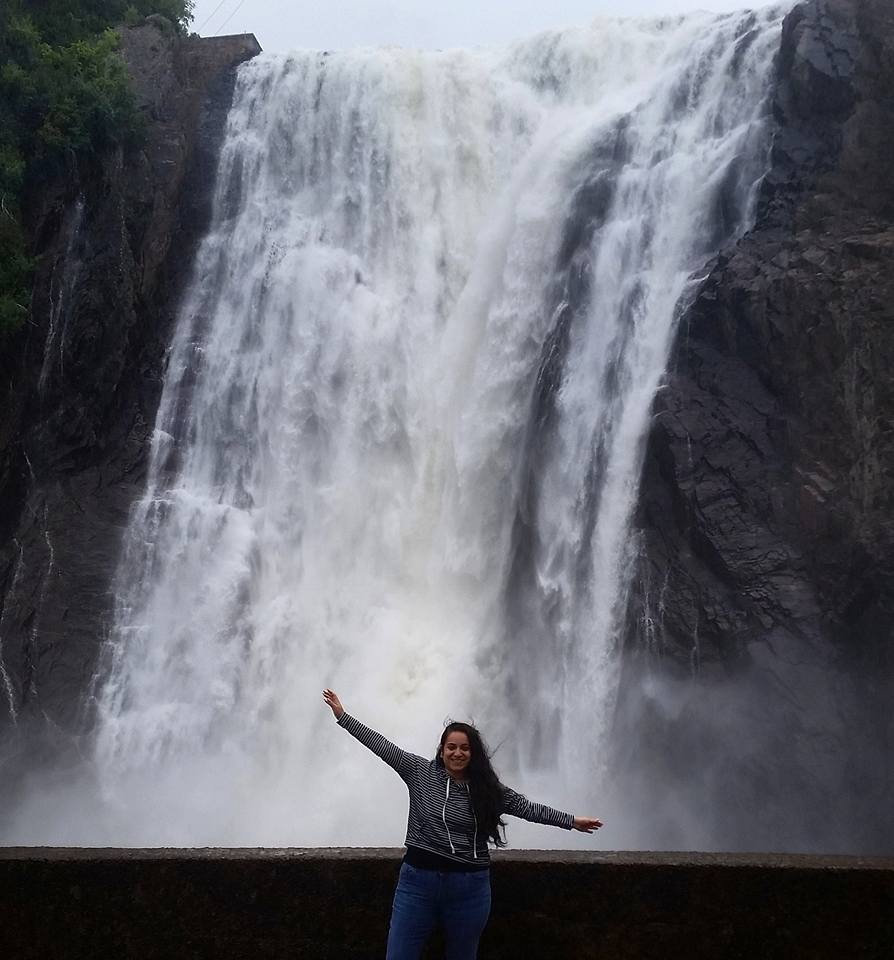 They told me I would fall in love with Quebec City, and they were so right. Absolutely in love with this place. Montmorency Falls was breathtaking and apparently 30 meters taller than Niagara Falls! We got soaked just by standing next to it.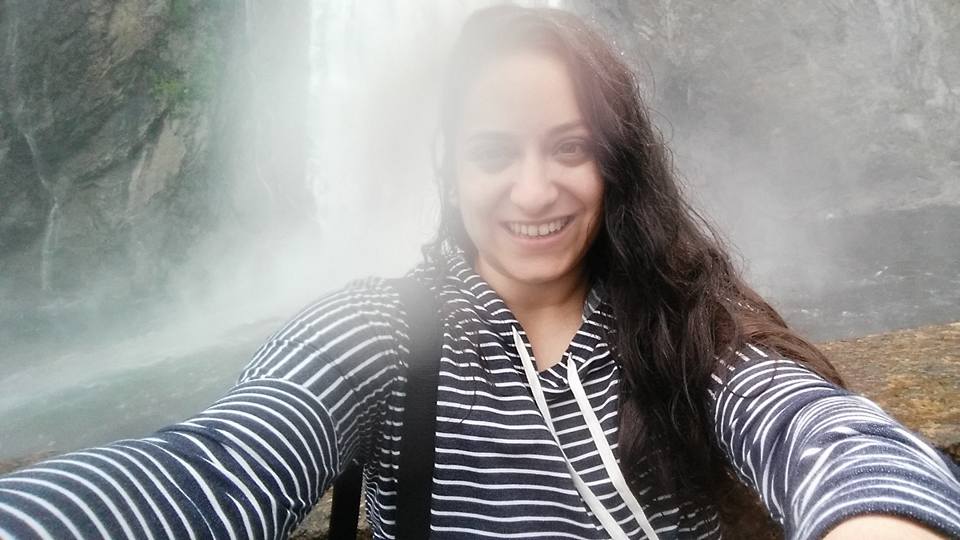 You can check out a video of my experience here.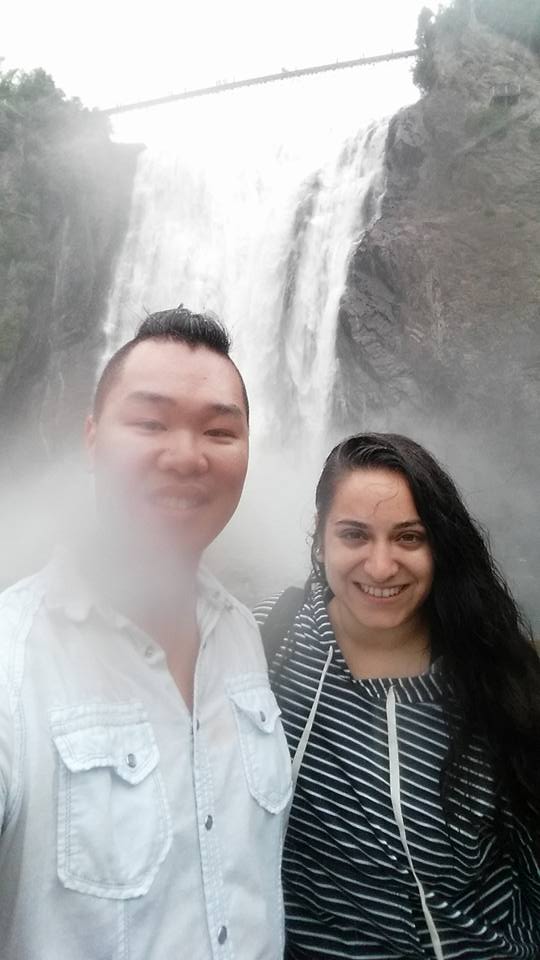 It was so beautiful!
EAT POUTINE IN CANADA!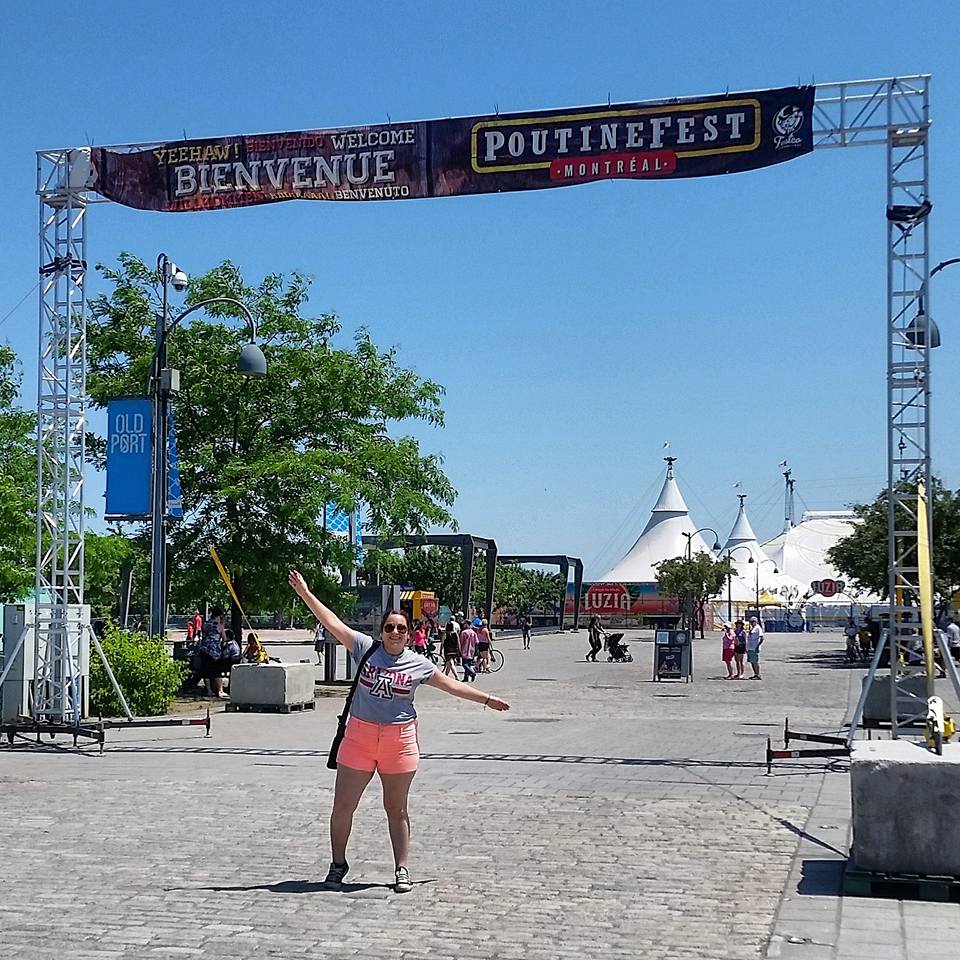 I love when the universe looks out for me…like when I travel to Canada and want to try poutine and I end up catching the end of their famous Poutinefest Festival!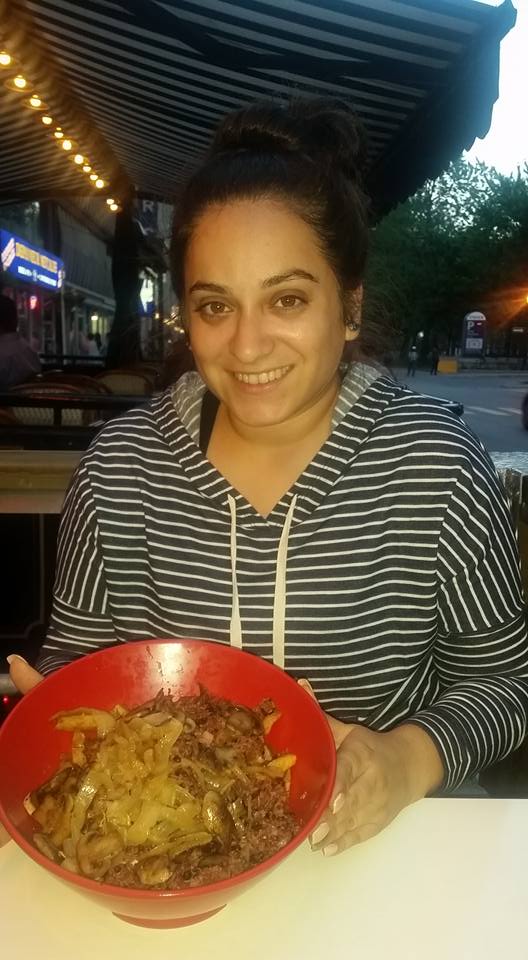 I did it friends! I was really nervous to try this Canadian delicacy because it just sounds really….interesting. According to Wikipedia, Poutine is a Canadian dish, originating in the province of Quebec (which is where I visited), made with French fries and cheese curds topped with a light brown gravy. When I first told my friends that I was going to Canada, all I kept hearing was 'YOU HAVE TO TRY POUTINE' so naturally, I added this item to my travel bucket list.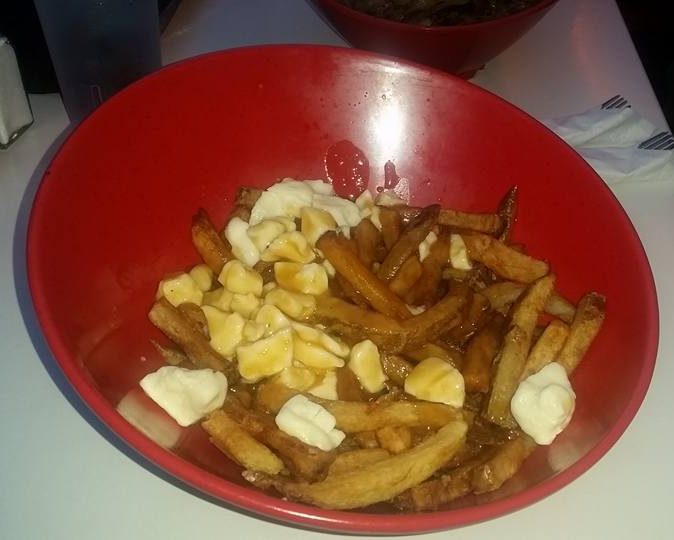 Don't get me wrong, I love fries, gravy, and cheese…I've just never had them in 1 dish before. But it was DELICIOUS!! Tasted sort of like mashed potatoes. It was really good, but really filling. I only ate half of my bowl and I still wanted to go on a juice cleanse after haha.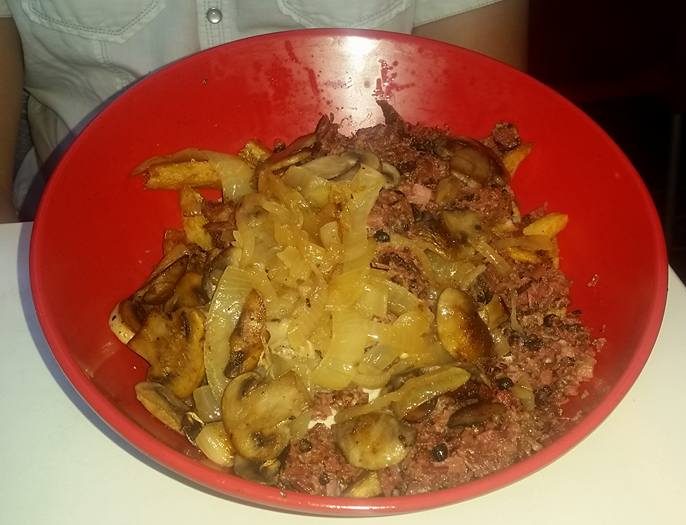 The great thing about poutine is that there are so many variations of it. I ordered the most basic one (fries, gravy, and cheese curds) but my friend ordered his with smoked meat, onions, mushrooms and his tasted even better. I will definitely be trying the more extreme variations next time I'm in Canada!
CIRQUE DU SOLEIL SHOW IN CANADA!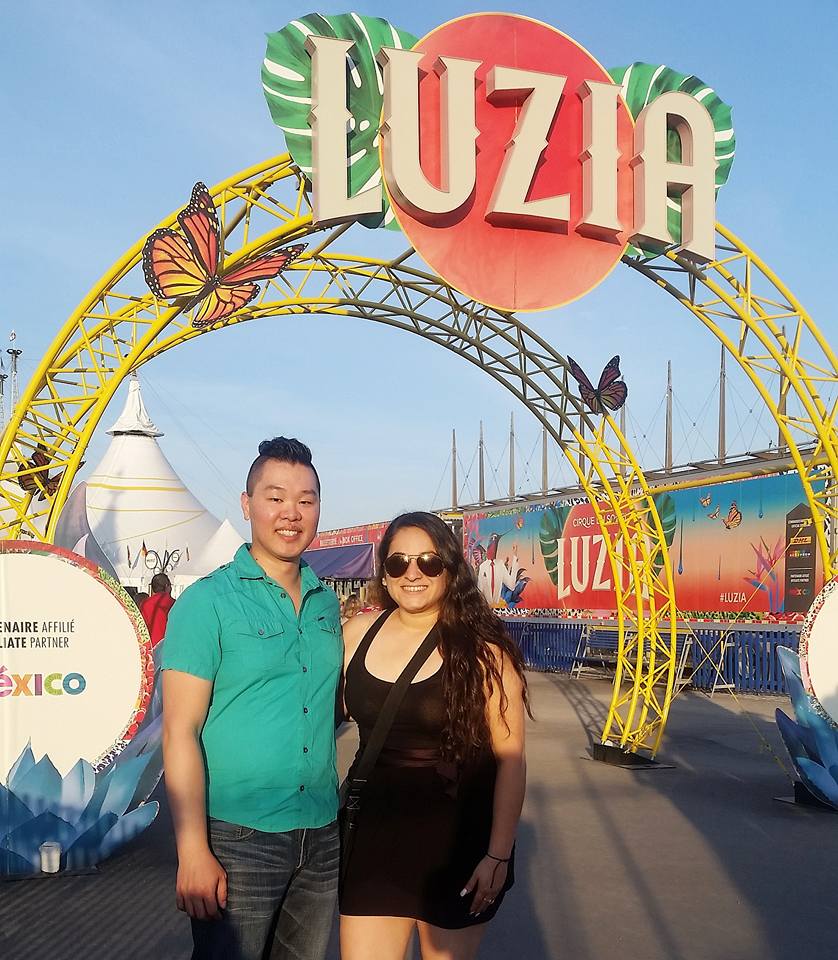 31,000 steps and a full day in Canada later, bucket list travel edition item #34 was completed: go to a Cirque du Soleil show! We saw Luzia, the newest show inspired by the cultural richness of Mexico and IT. WAS. AMAZING. Not only were the tricks and performers super impressive, but the music was awesome (downloading all the music for my half marathon training playlist), the costumes were beautiful, the story was emotional AND they served margaritas. Glad I got to see a show in Canada, where CirqueDuSoleil actually originated more than 30 years ago!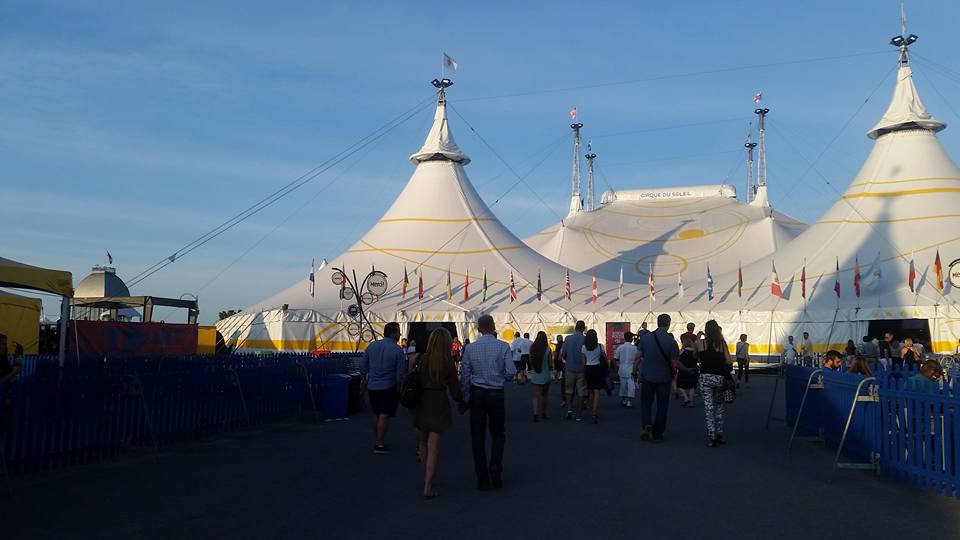 I felt like a child when I saw the big white tents because I've always related big tents to awesome circus shows!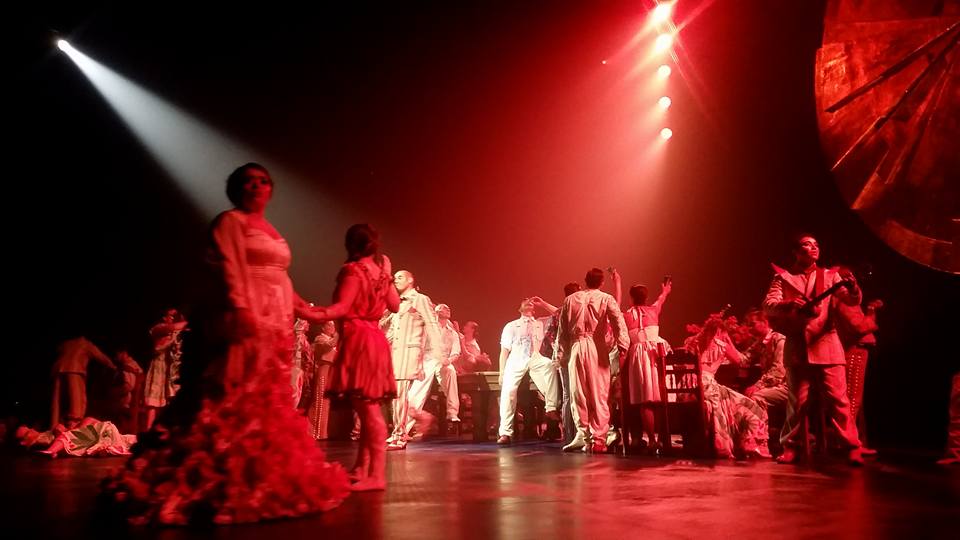 The show was so intense and emotional…I think the picture above is a great representation of what I was feeling! Check out more photos on my very Mexican adventures in Canada here!
---
IRELAND:
BUNRATTY CASTLE!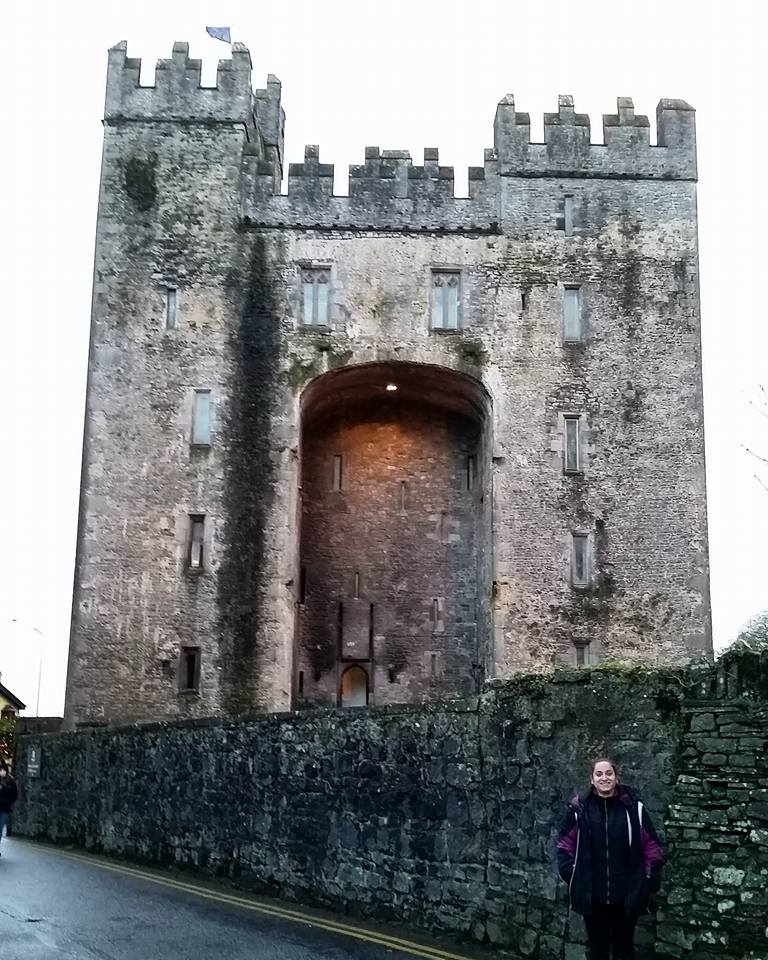 On days when work can be a little hectic, I like to think of my time in Ireland when I was absolutely stress free. It really is one of my favorite places in the world and I'll probably retire there (lol). Reminiscing today on the time when I crossed off travel bucket list item #66: visit Bunratty Castle! Bunratty Castle means Castle at the Mouth of the Ratty and it is a large 15th century tower house in Ireland (that totally has a Game of Thrones vibe). It was such a cool place!
DRINK IRISH COFFEE!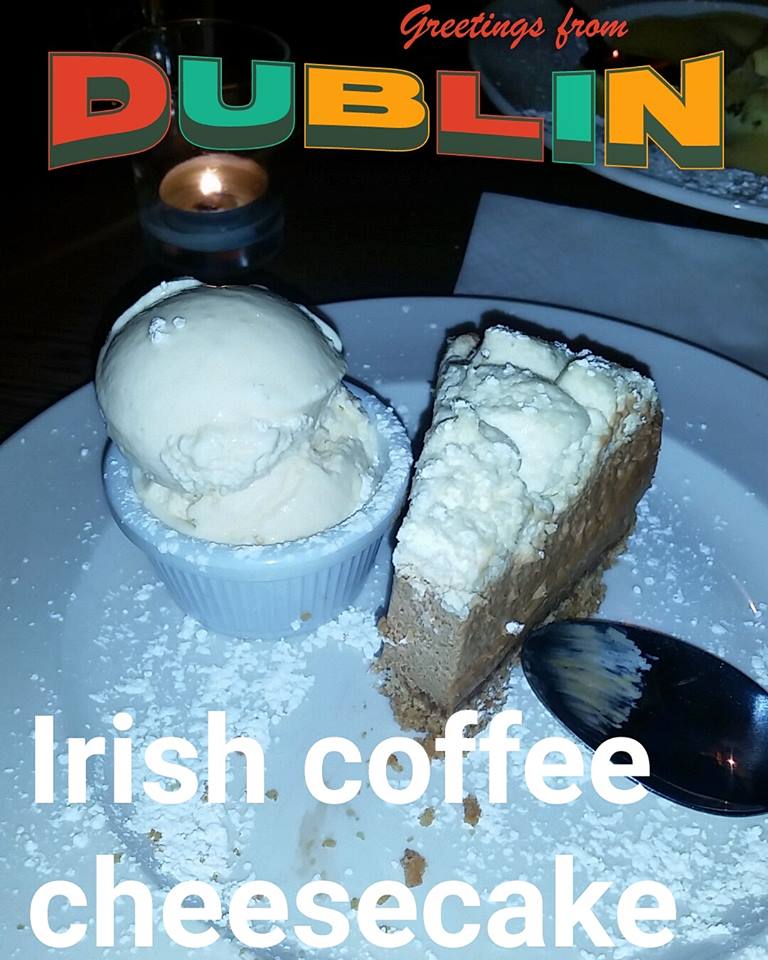 If you know me, you'll know that I'm not a coffee drinker so even though I wanted to try Irish coffee, this was the closest I got. I had Irish coffee cheesecake in Ireland on a rainy day back in December and it was absolutely delicious!
CLIFFS OF MOHER!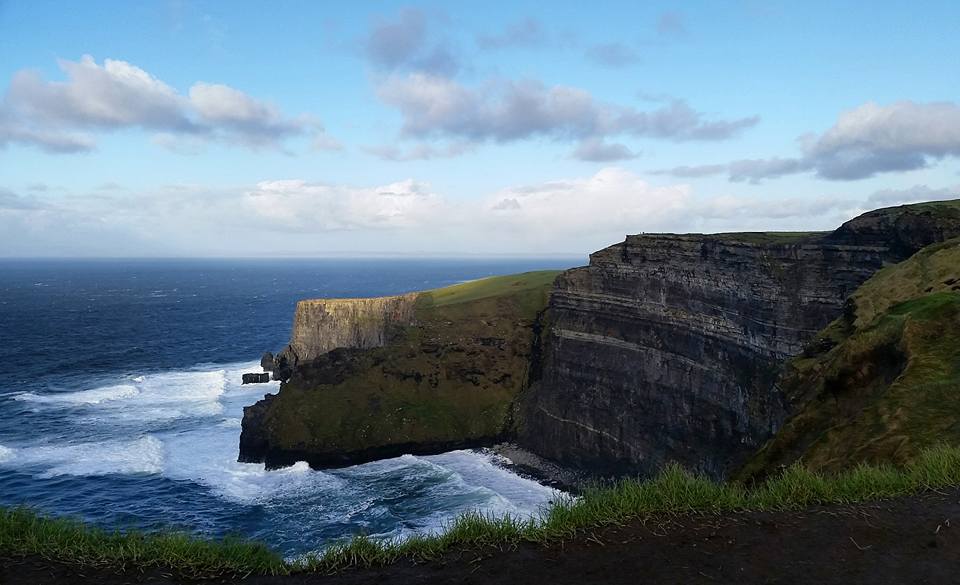 Completed my most anticipated bucketl ist item in Ireland : visit the Cliffs of Moher. This is where The Princess Bride, Harry Potter and a ton of other movies have been filmed. It was beyond BEAUTIFUL and breathtaking. You are literally on the edge. Stunning. Not sure how I can leave Ireland after seeing this. Will definitely be coming back to retire here. You can see 6 more photos to inspire you to visit this beautiful place here.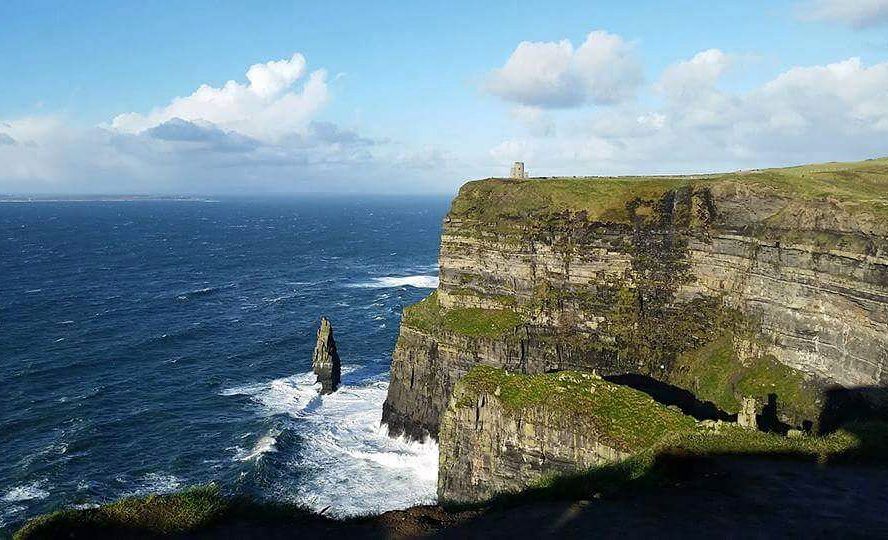 So many people always ask me what my favorite country is and without a doubt, it will always be Ireland. I think what really made me fall in love with this place was the Cliffs of Moher. I felt so small in this majestic place, but at the same time I felt a part of something big. I can't wait to return.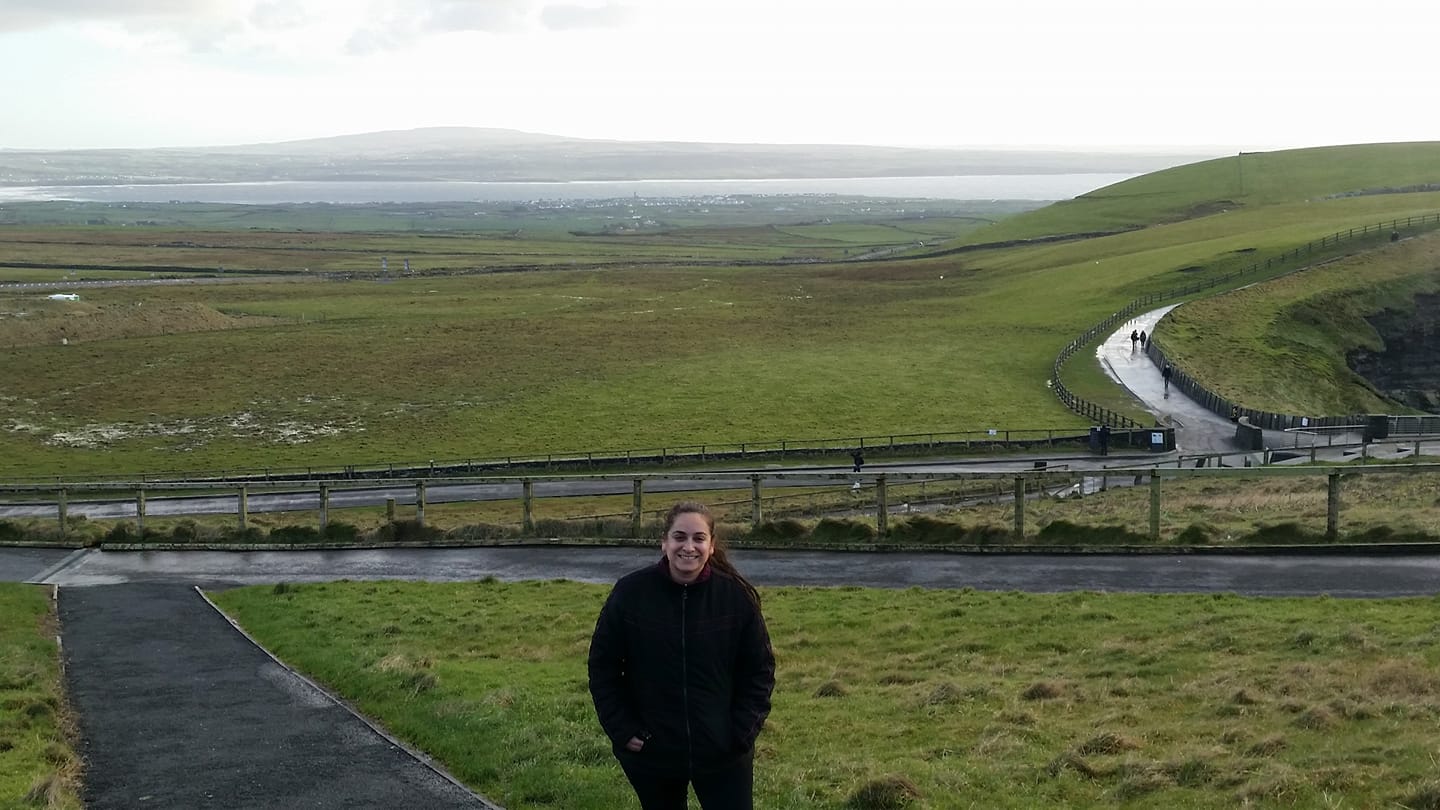 DUBHLINN GARDENS!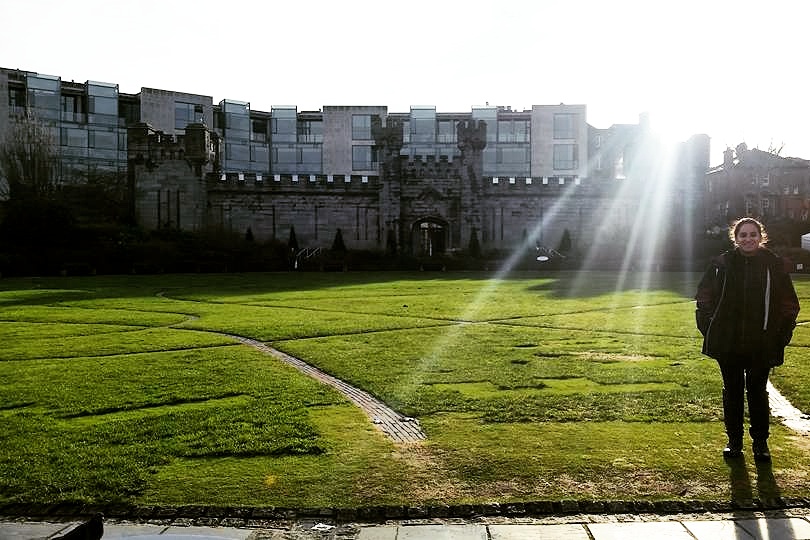 The Dubhlinn Gardens are beautiful and the area is SO SERENE. Not many things force me to stop and really take in the moment, but this place made me do that. Plus these gardens also function as a helipad and since I love aerospace I thought it was pretty cool. Pretty awesome that I can say that I've stood on a helipad.
✈
?
 DUBLIN CASTLE!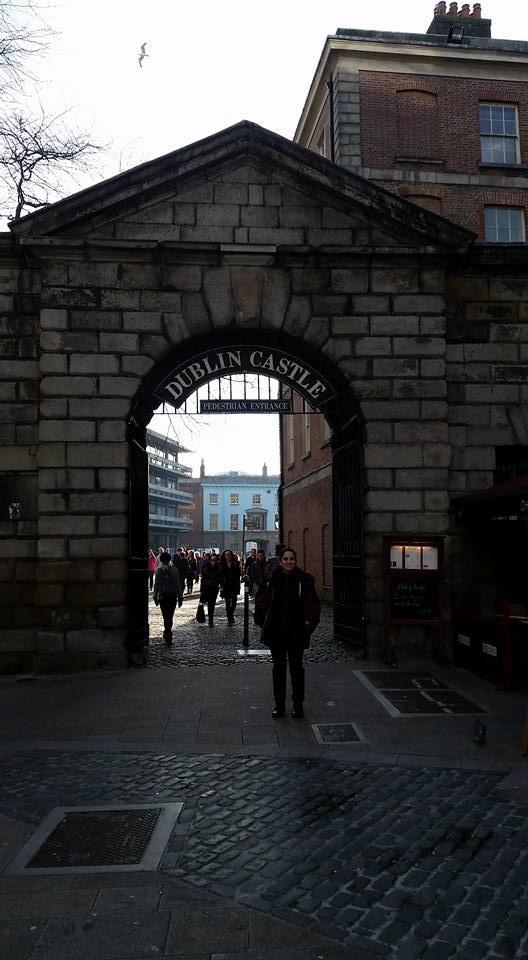 Dublin Castle totally reminded me of the castles from Game of Thrones so of course I was in love.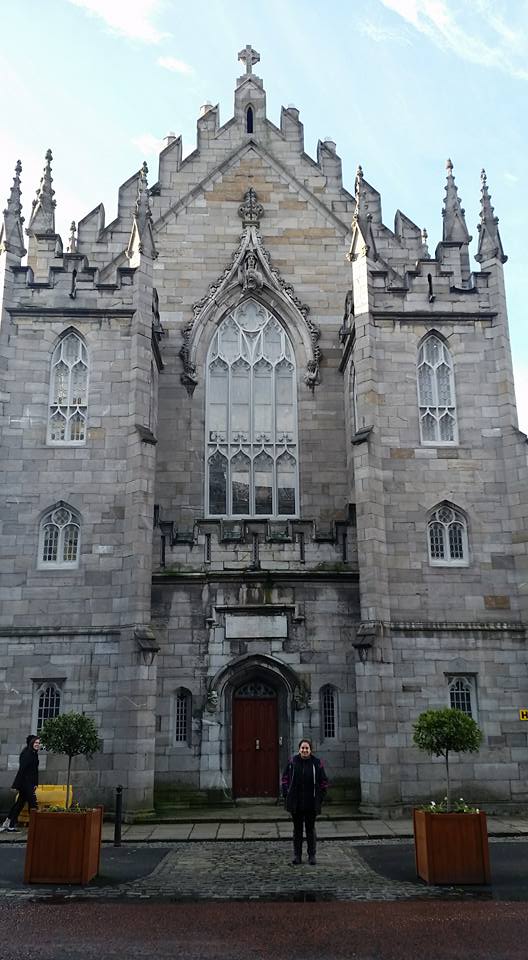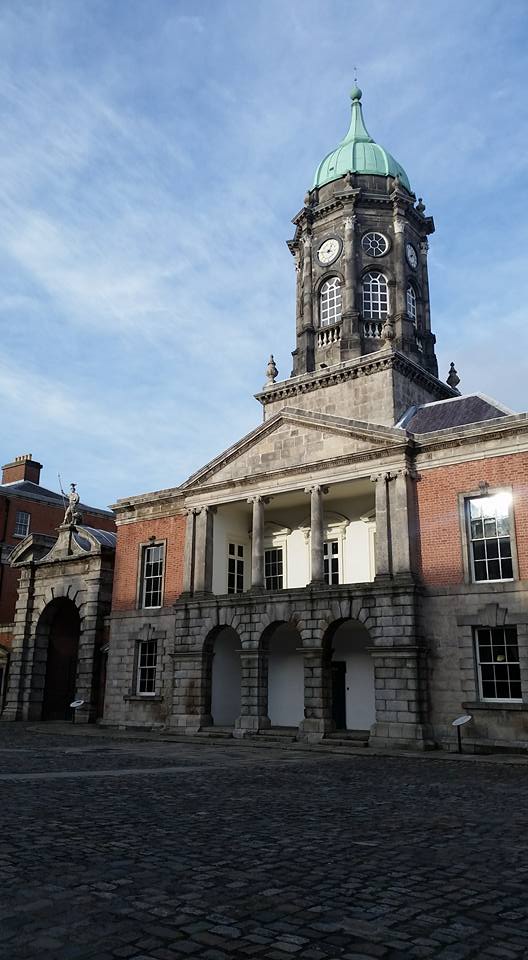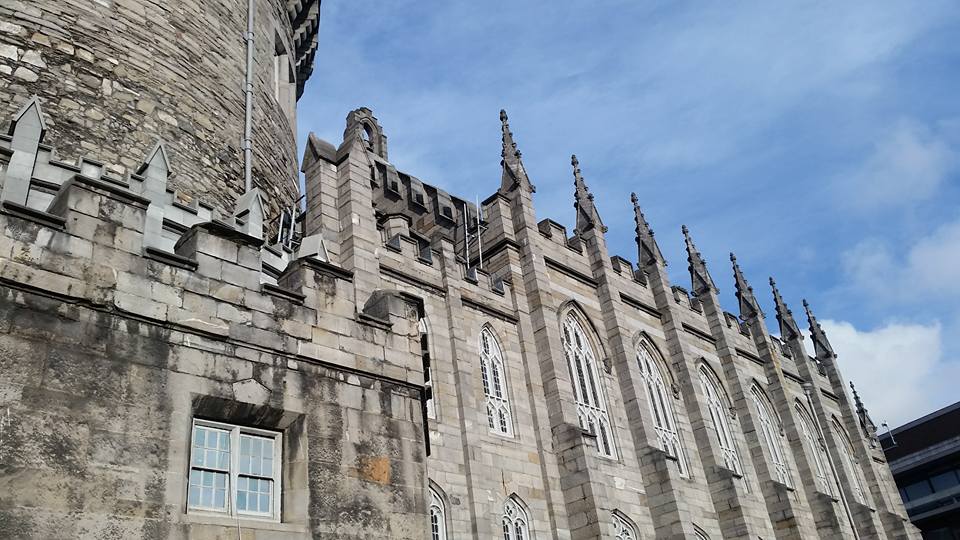 It was BEAUTIFUL and I managed to crash a tour group and learn lots of fun facts such as the fact that every presidential inauguration is held here!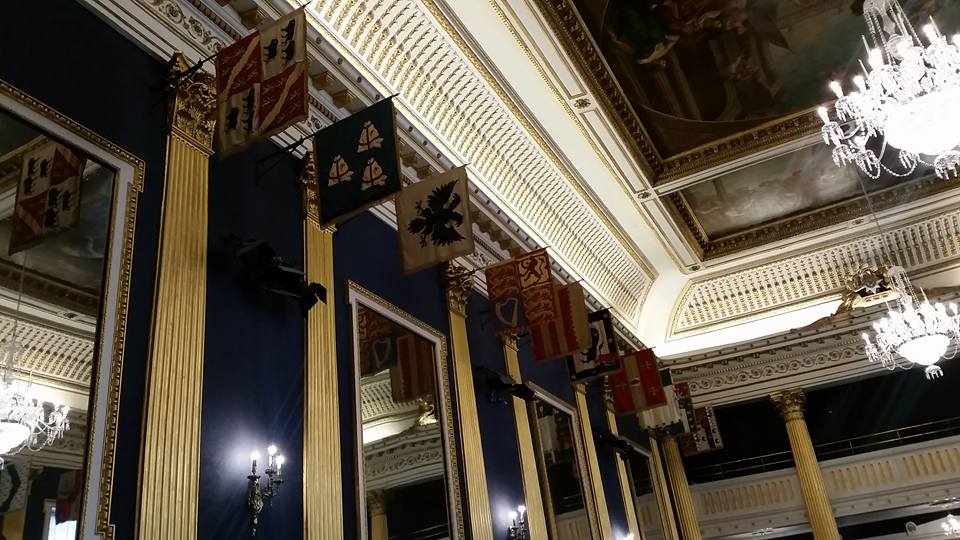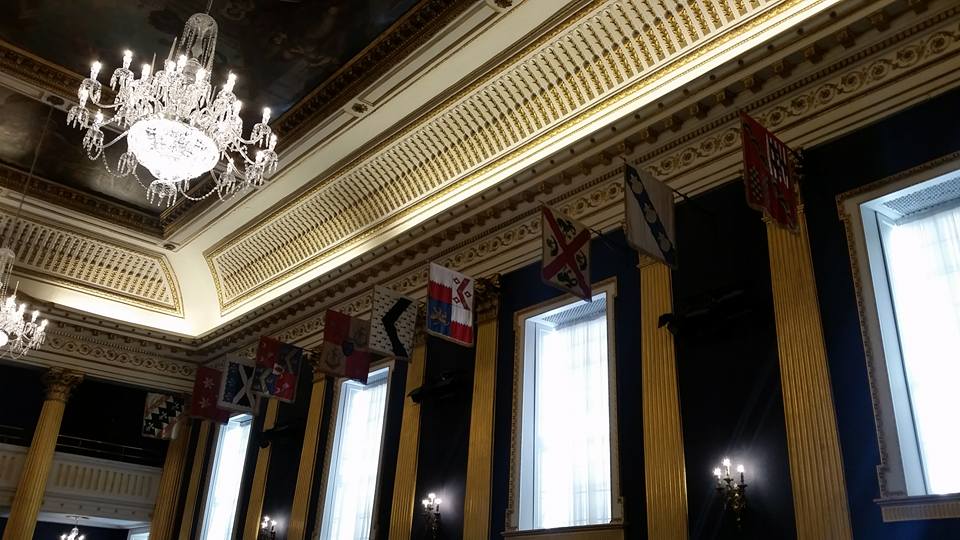 I miss this beautiful place!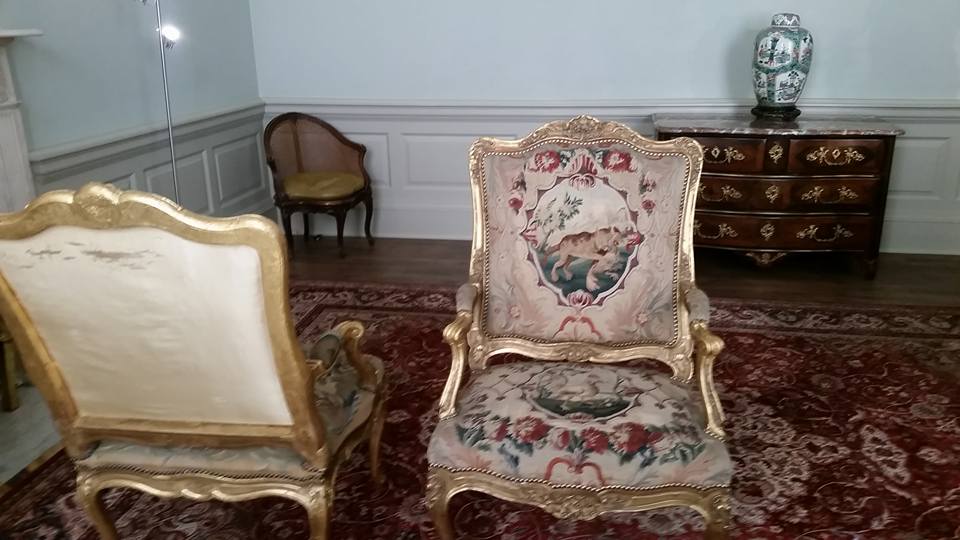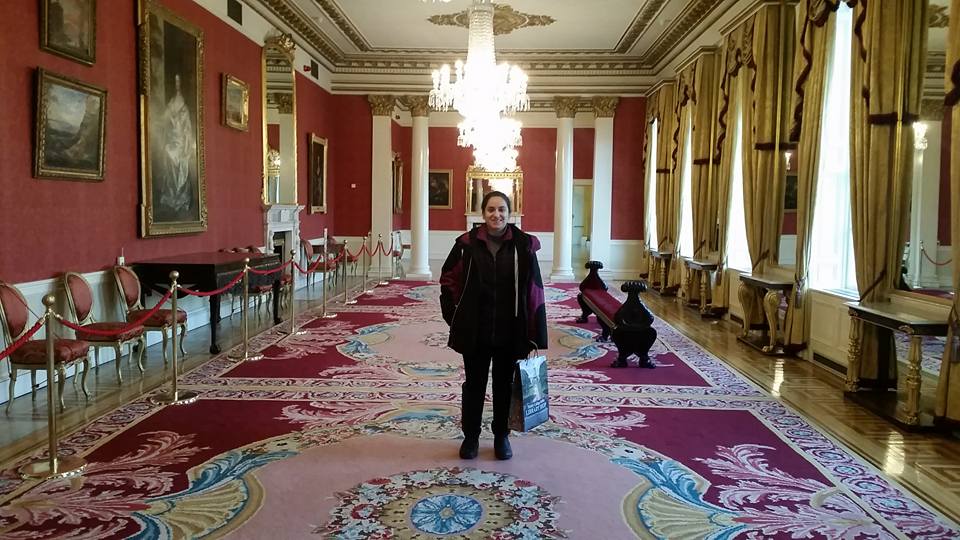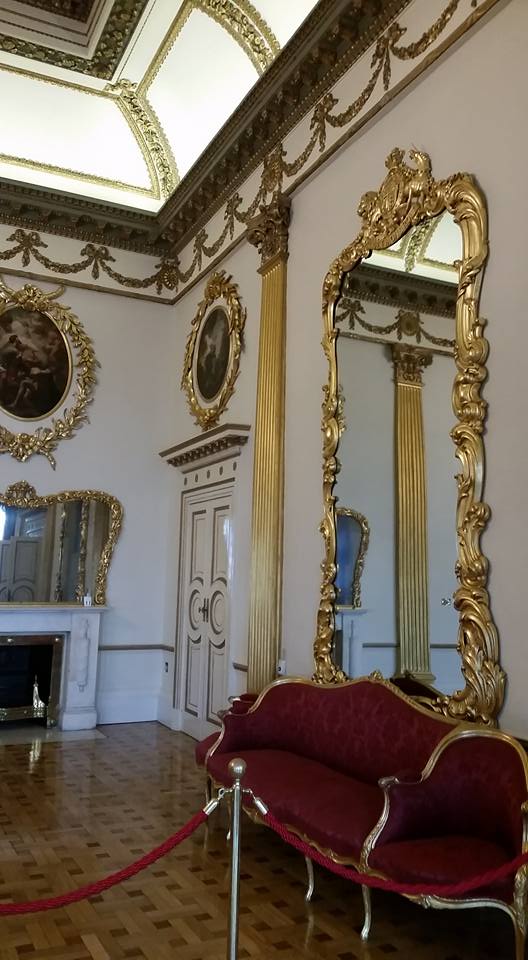 BABY CLIFFS!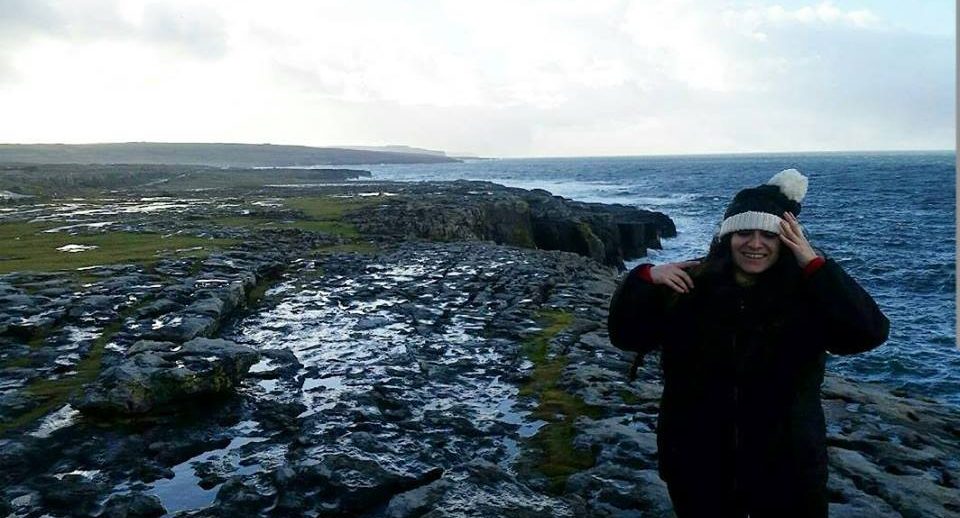 Before making it to the infamous Cliffs of Moher, we stopped by the Baby Cliffs! It was super windy up there but totally beautiful. As you can see by the picture, my new Irish beanie (lol) almost flew off my head. But the view was incredible. One of my new favorite countries for sure, I miss you Ireland!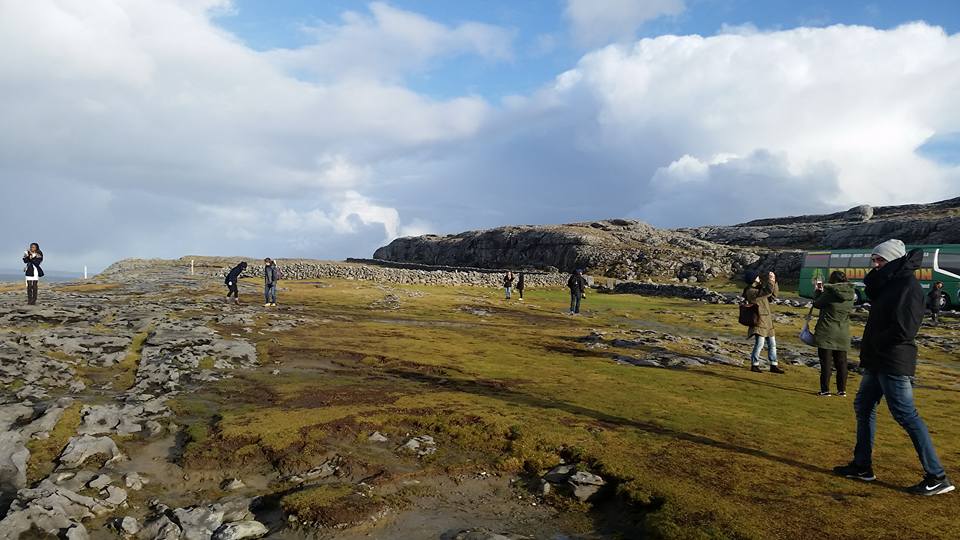 The Baby Cliffs were beyond beautiful…but nothing in comparison to the Cliffs of Moher (those pictures will be added next week, so stay tuned!)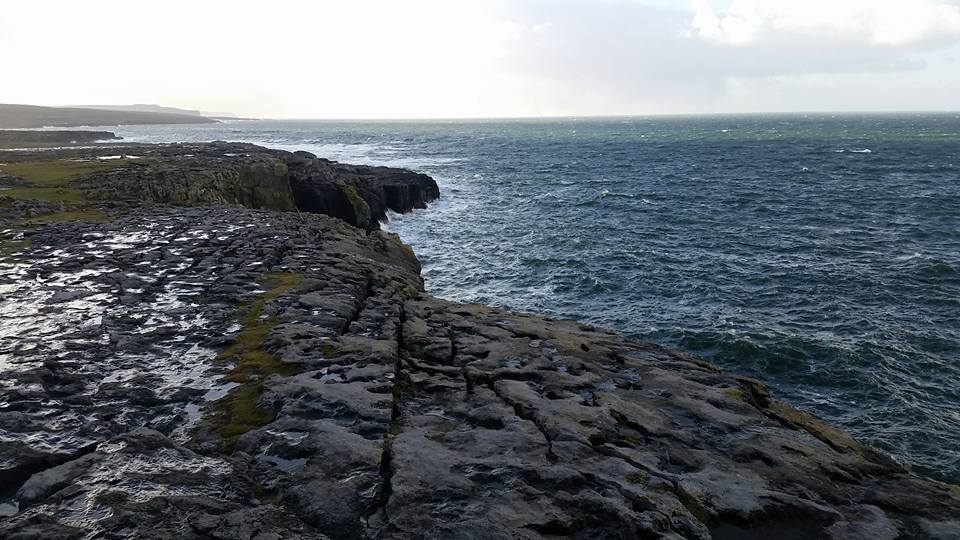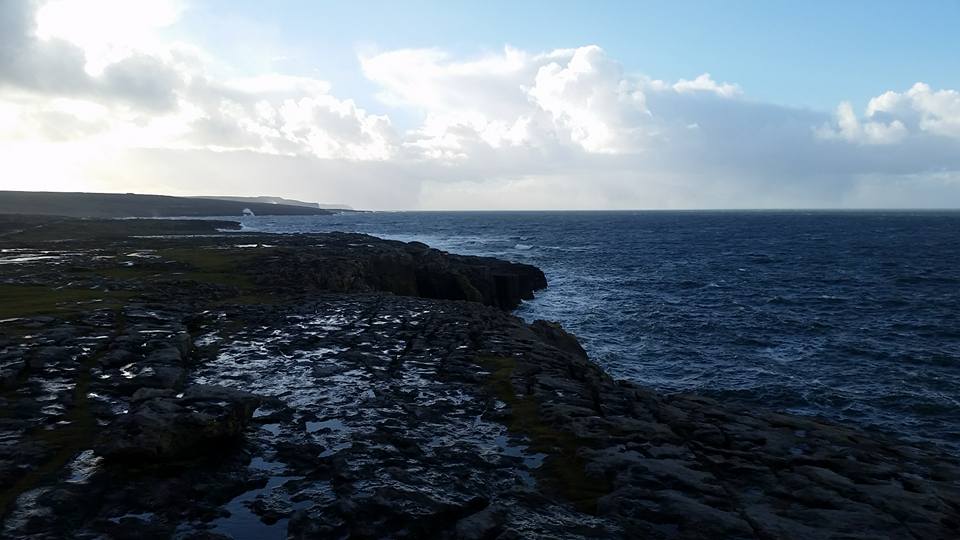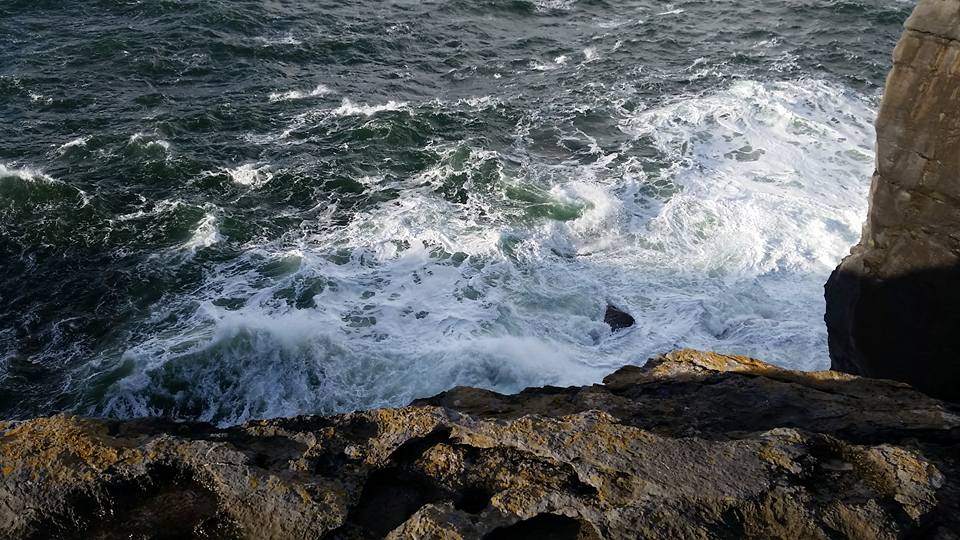 ST. PATRICK'S CATHEDRAL!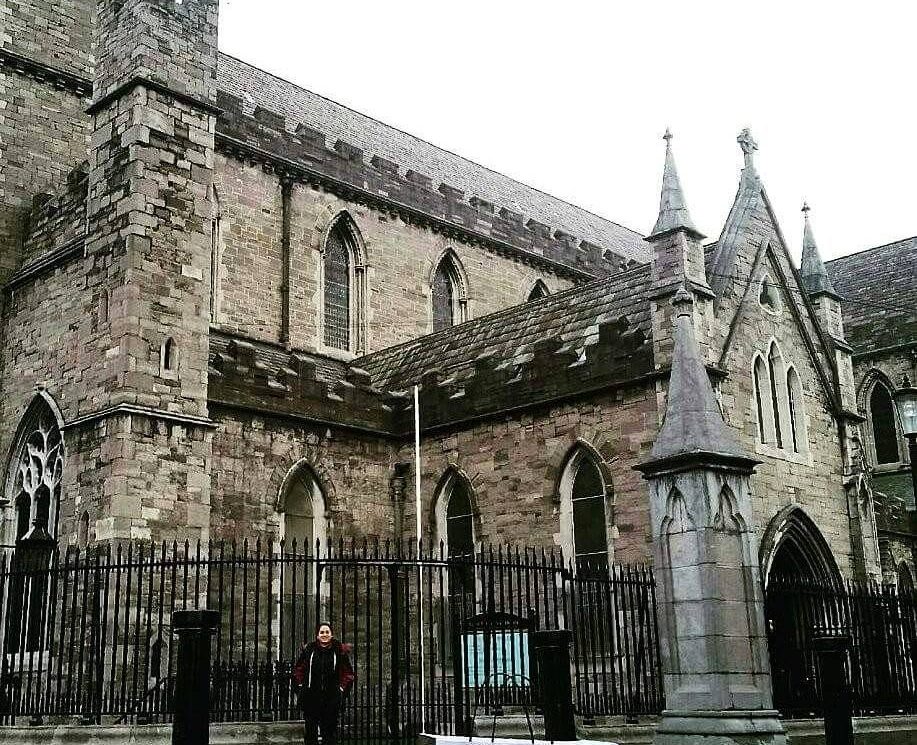 It was a very surreal moment to step in St. Patrick's Cathedral in Dublin, Ireland. Not only was it a beautiful structure but it was a very spiritual experience. I learned a lot about St. Patrick and how respected he was in Ireland. I learned that St. Patrick's Cathedral is the National Cathedral of Ireland, as well as the largest cathedral in Ireland.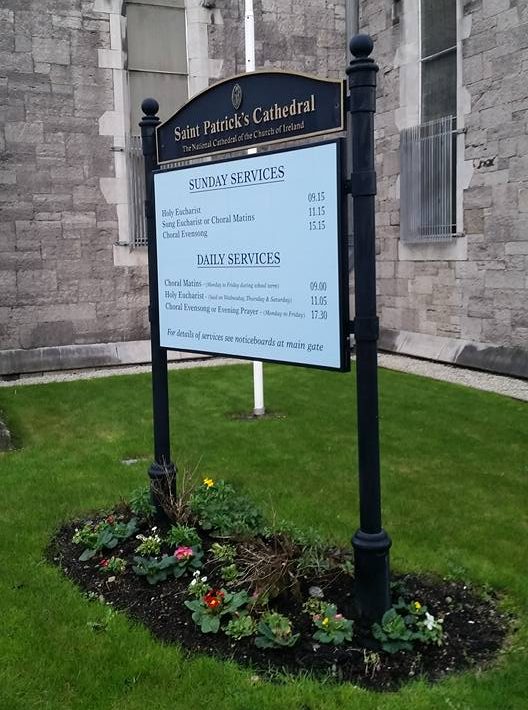 If you are like every other young person in America, I am almost 99% sure that you go out and celebrate St. Patrick's day but do you know why that day is a holiday? We celebrate the life of St. Patrick for many reasons but the two main reasons are that:he did a lot of missionary work and established hundreds of churches.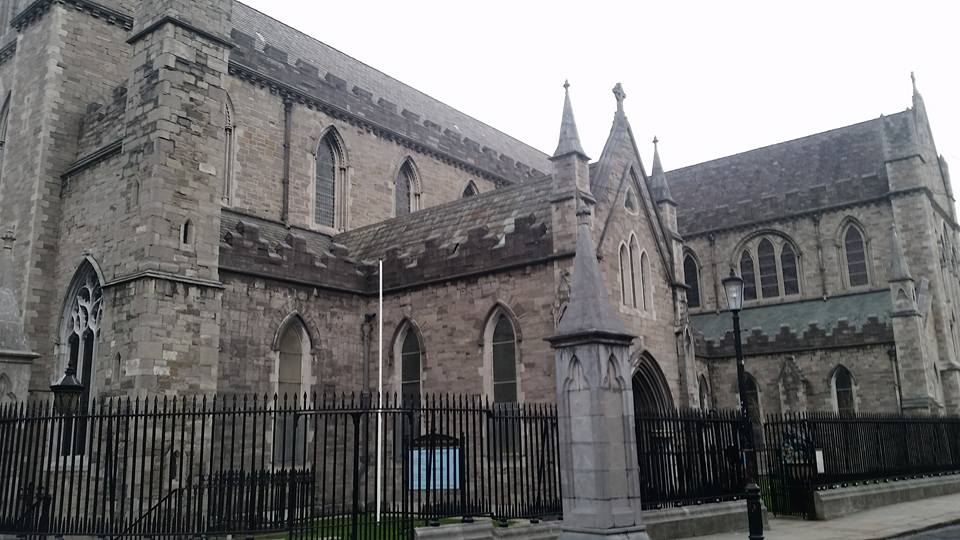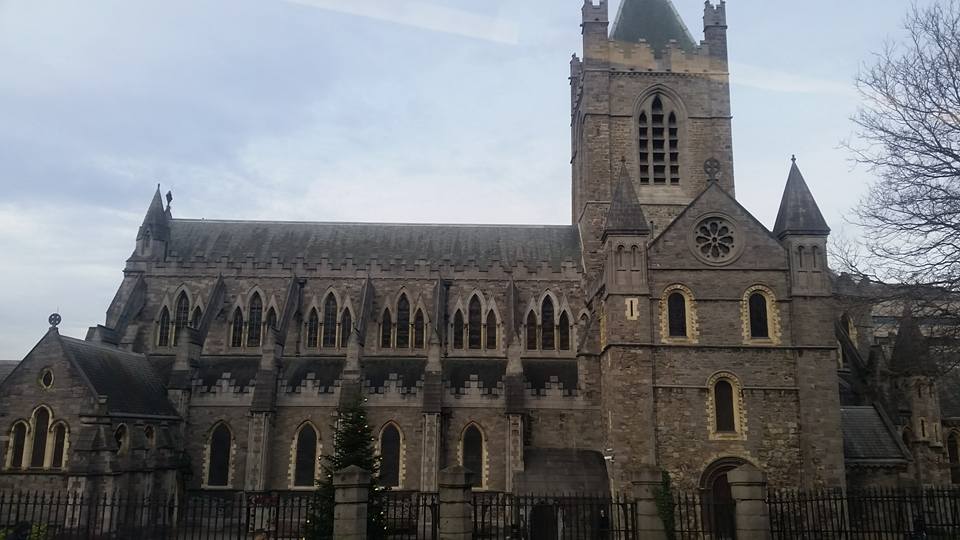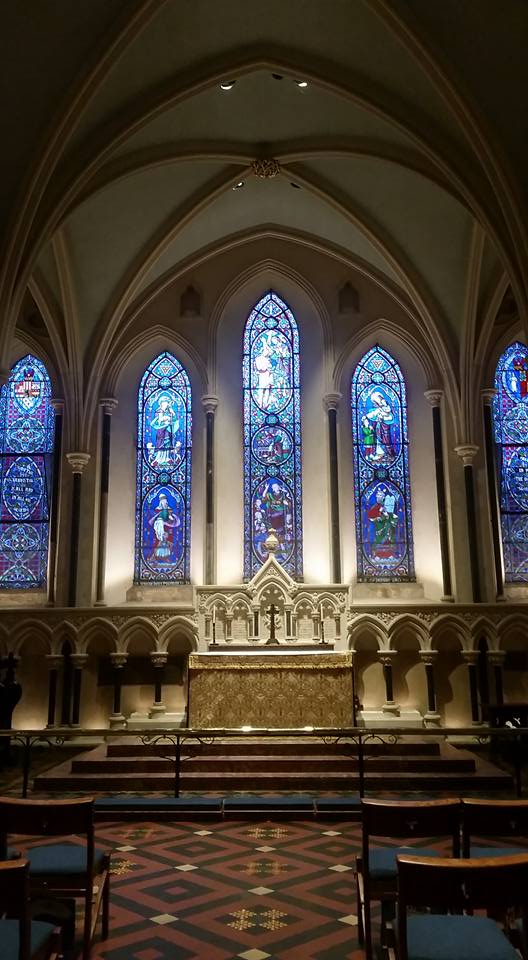 TRINITY COLLEGE IN DUBLIN!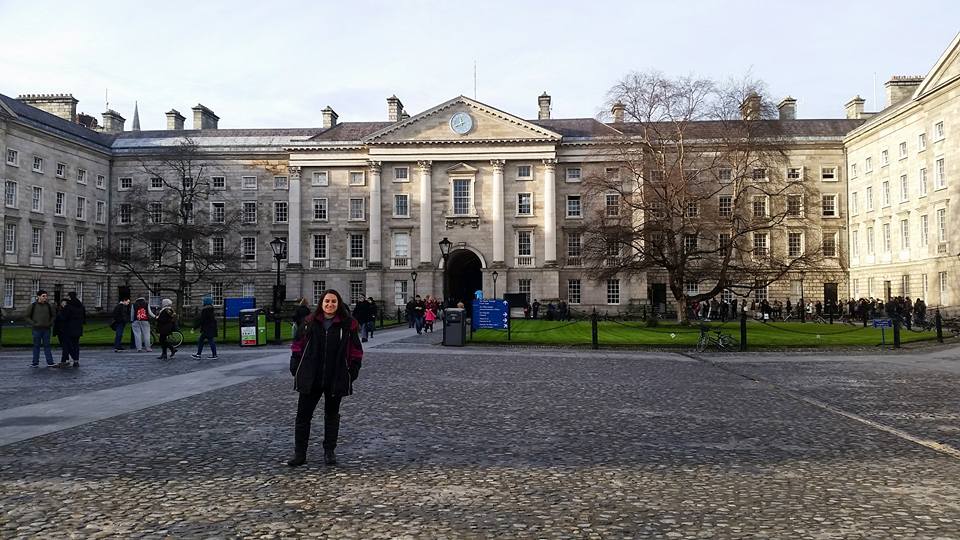 Everyone has heard of Trinity College and that's because it is a world known institution. It's a beautiful campus with a lot to offer. The very first thing we did when arriving was to check out the Old Library of Trinity College, the largest library in Dublin that is home to some of the rarest books in the world.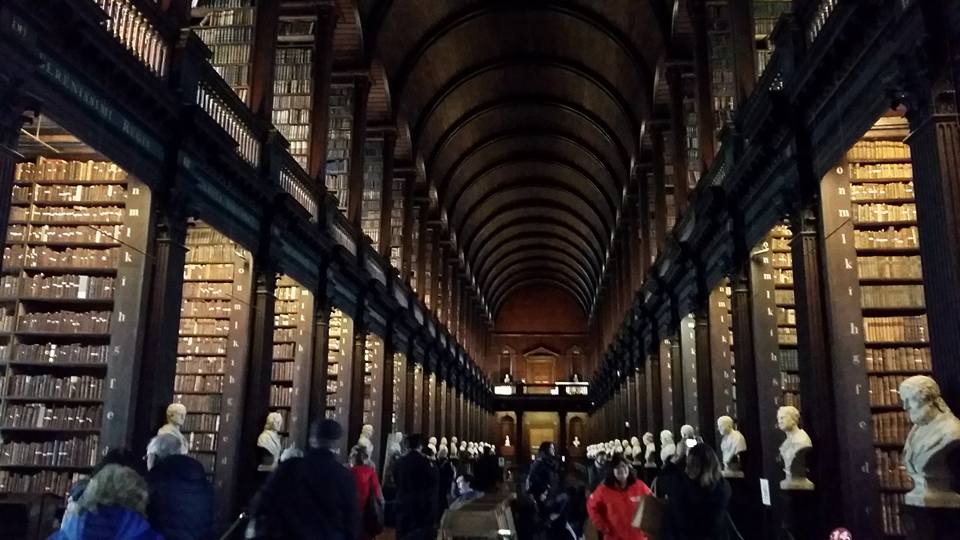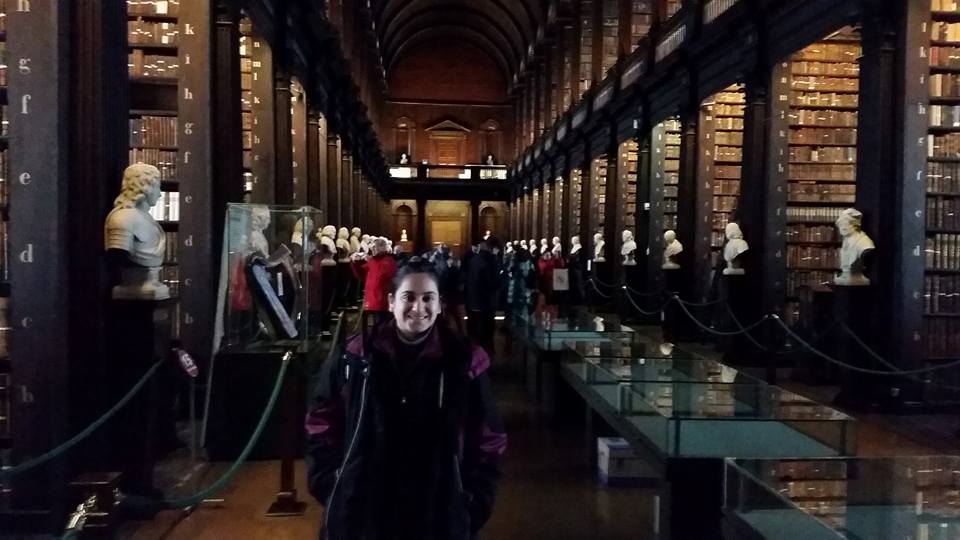 The campus is beyond BEAUTIFUL including this beautiful piece of artwork. This is the 'Sphere Within a Sphere' and it was just a super cool piece of art.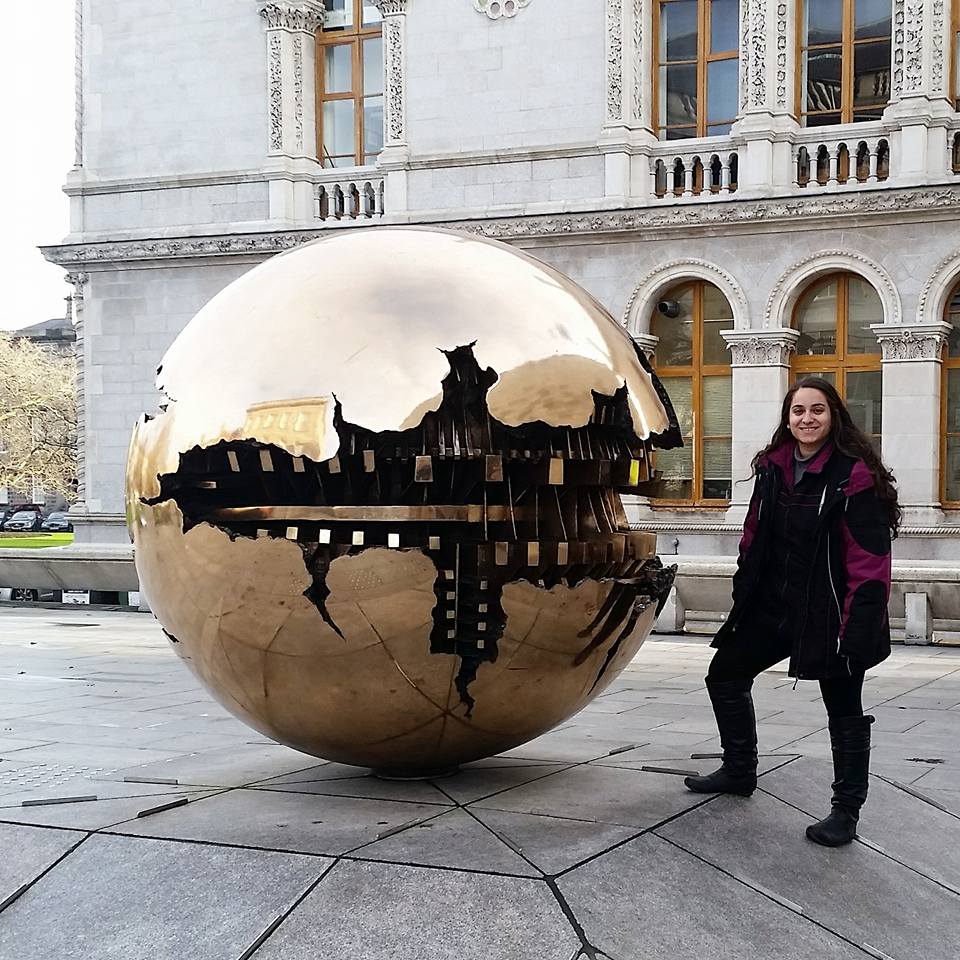 I couldn't get enough of this campus, it was perfect.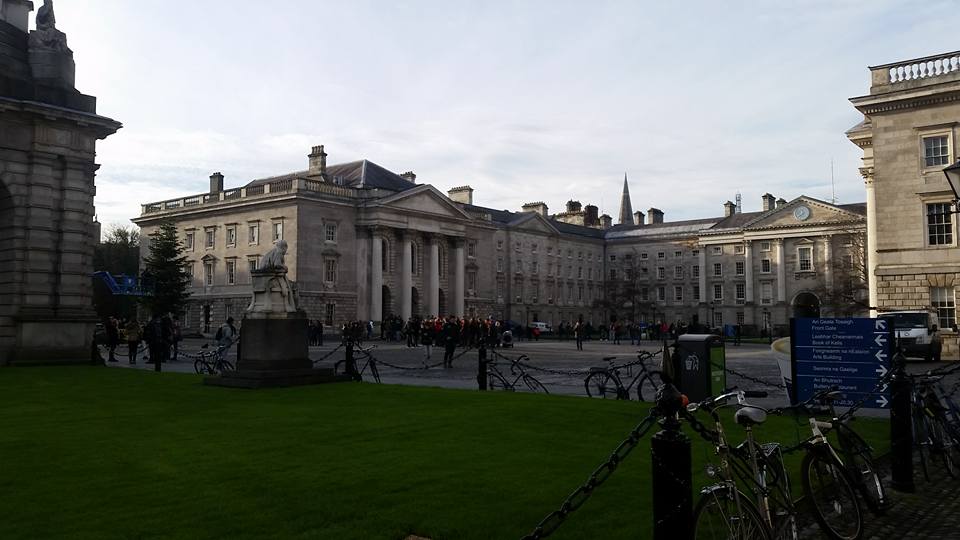 I couldn't visit Trinity College and not make it out to see the Historic Trinity Chapel! I really like cathedrals and the Historic Trinity Chapel was a beautiful piece of architecture!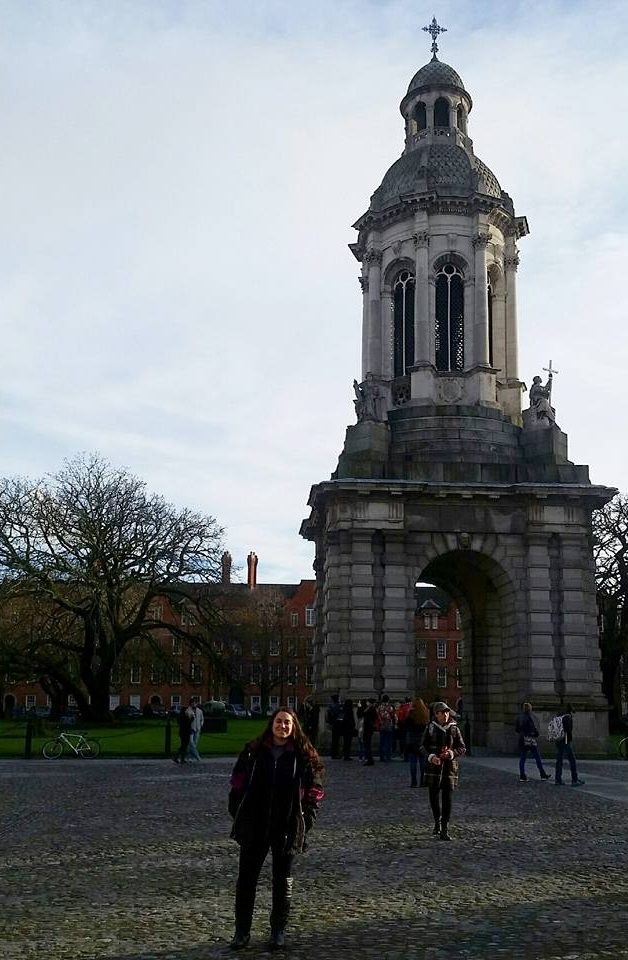 OLD JAMESON DISTILLERY!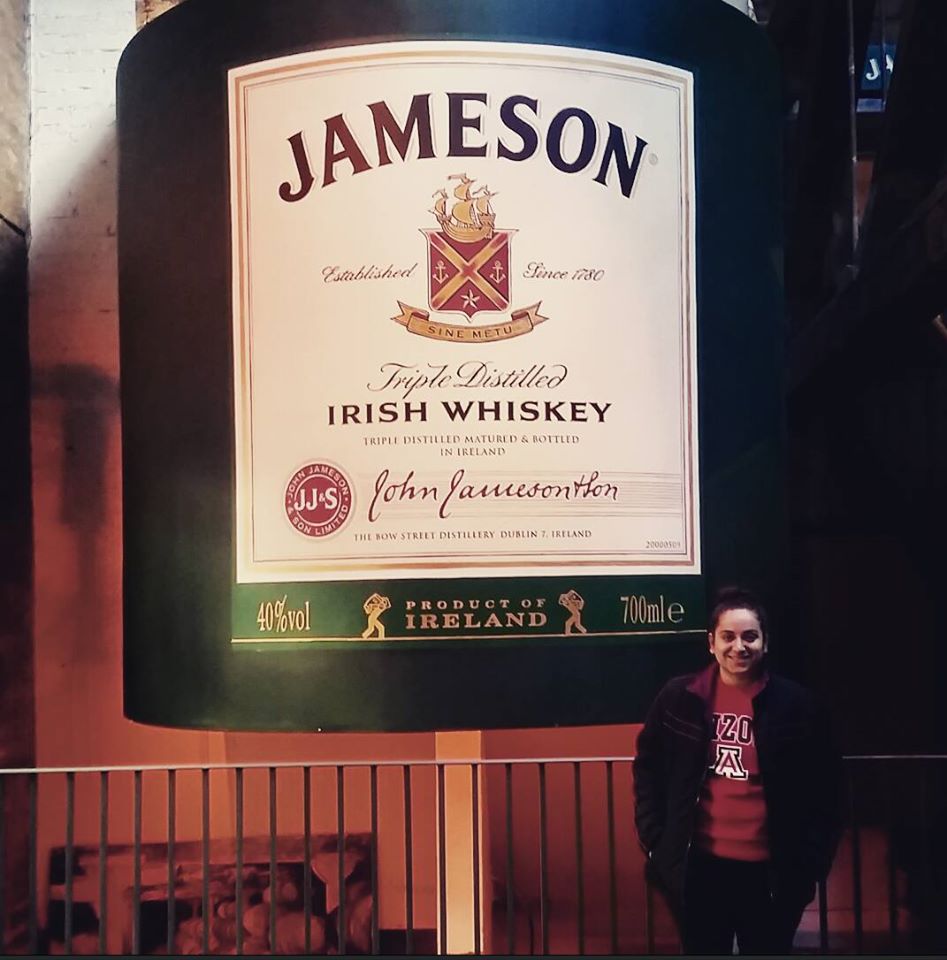 I visited the Old Jameson Distillery in Ireland, got a tour and sampled different kinds of whiskey! Super cool to learn how the history of how it all started, how whiskey is made and the differences between hard liquor and beer. I'll be honest and let you all know that I almost threw up during the whiskey tasting because I am 100% NOT a whiskey drinker. Like AT ALL. But it was an awesome experience! The tour includes a whiskey tasting (which was of course on my bucket list and those pictures will be posted next week, so stay tuned!) and a free whiskey drink (I got the Jameson whiskey ginger and lime and it was DELICIOUS!)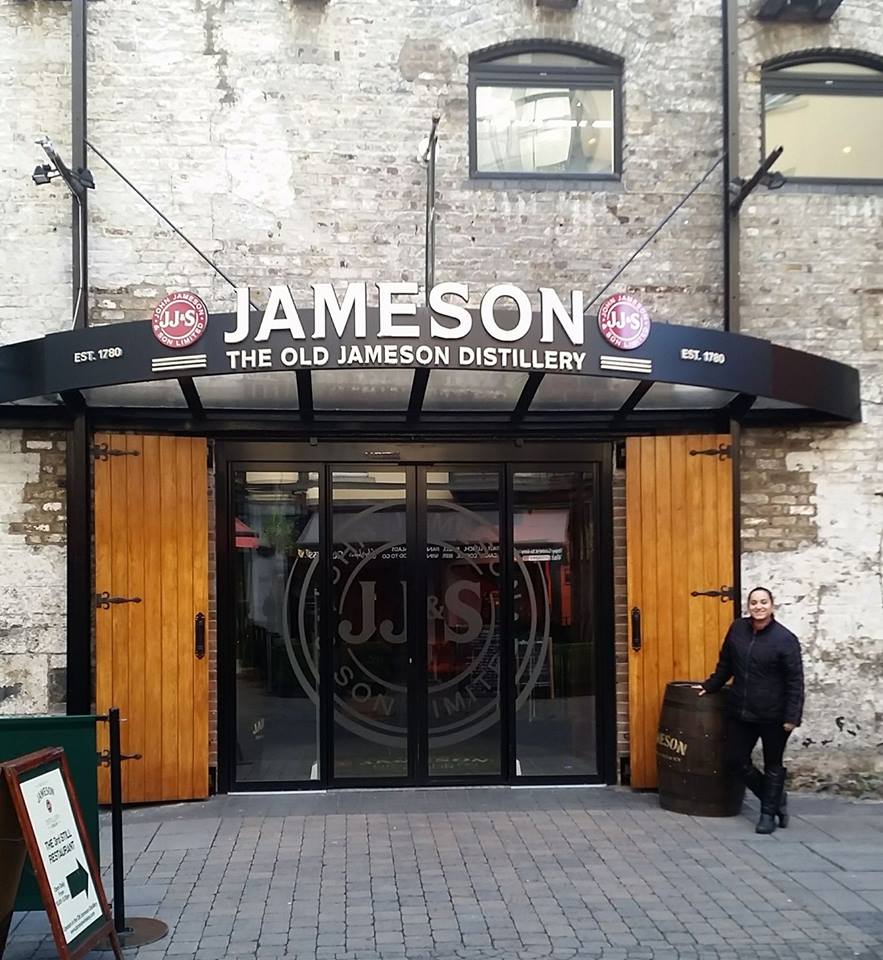 When in Ireland, I had to do a whiskey tasting! The tour includes a whiskey tasting and a free whiskey drink (I got the Jameson whiskey ginger and lime) and to this day, it is still one of my fave tours.
The tour of the distillery was so awesome because we got to see the whiskey being made and the machines were super cool!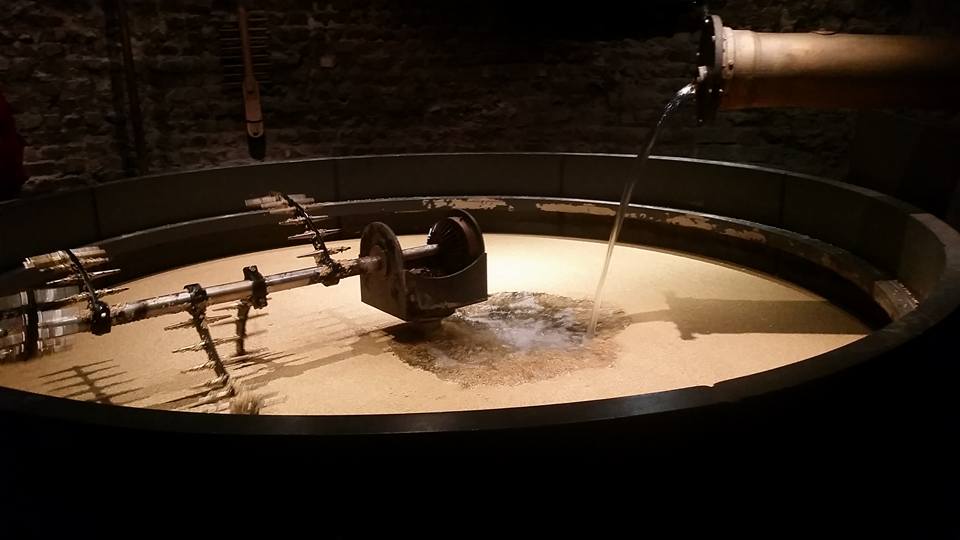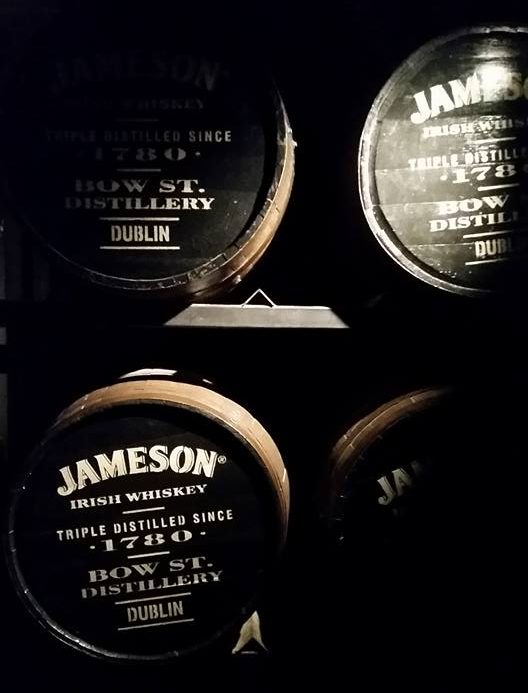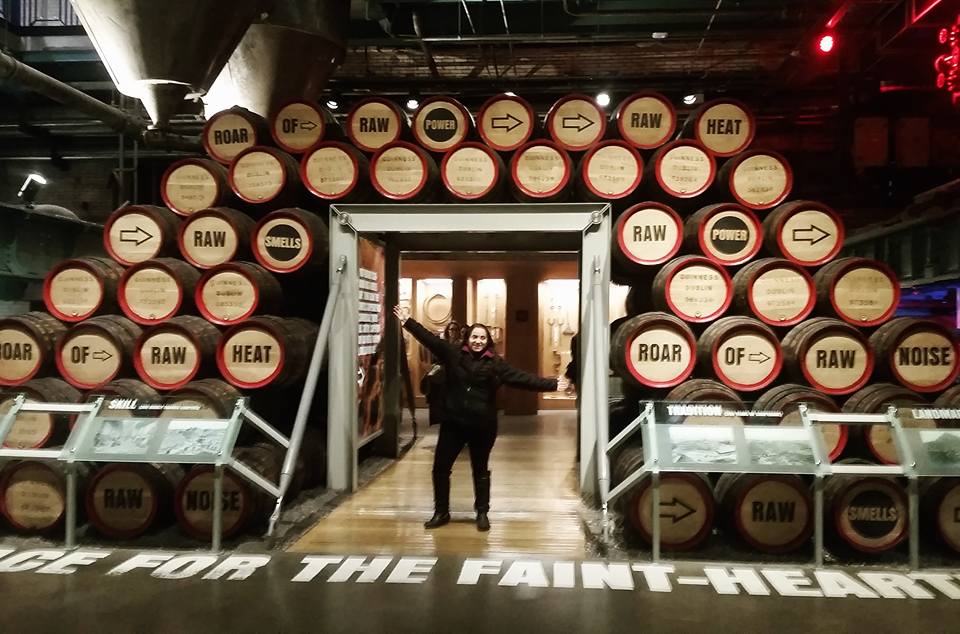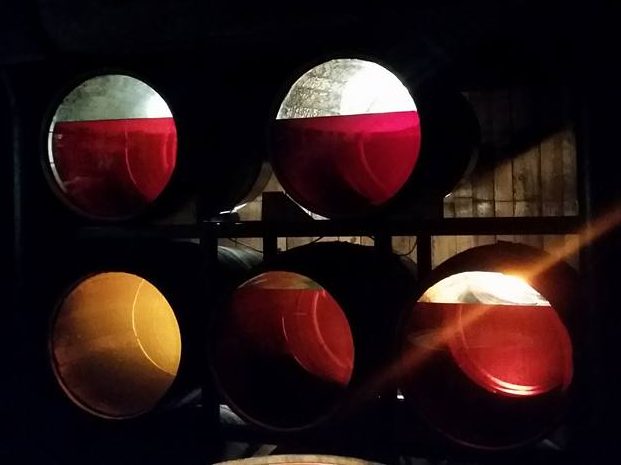 DRINK GUINNESS IN IRELAND!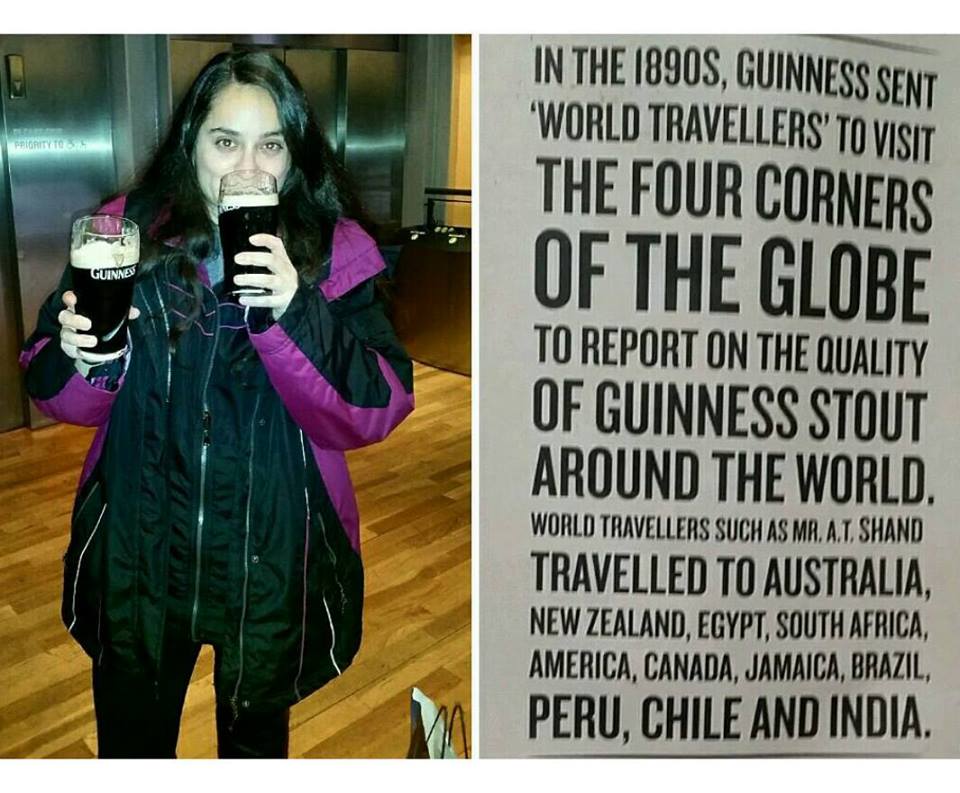 I visited the Guinness Storehouse in Dublin, Ireland, got a tour, and tasted the freshly brewed Guinness!! First off, the brewery tour was amazing, I learned a ton and will definitely be brewing my own beer this year. Second, I was able to experience the coolest tasting room ever. Third, I was told that the Guinness from Ireland was way different from the Guinness in the states and YES IT ABSOLUTELY WAS. IT WAS DELICIOUS AND SUPER SMOOTH AND A THOUSAND TIMES BETTER. Sorry friends I'm totally coming back as a beer snob lol. Fourth, apparently back in the 1890s, Guinness sent world travelers to different places to try beer. So this is a public request to Guinness, I would like to volunteer as tribute. Thank you 🙂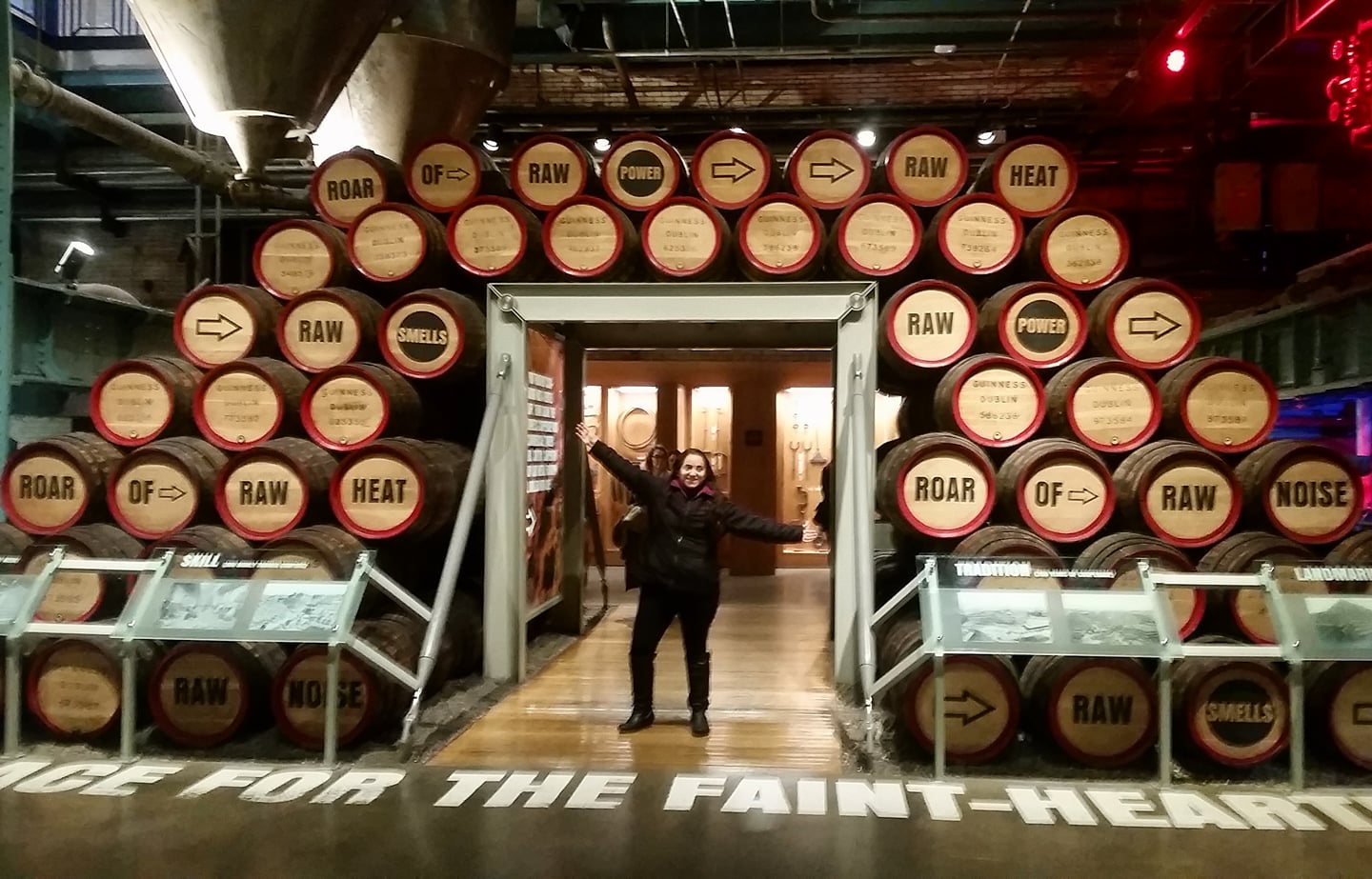 Guinness is one of my fave beers and there's something about drinking it in Ireland 
?To this day, it is still one of my fave tours.
---
FRANCE:
Gardens of Versailles!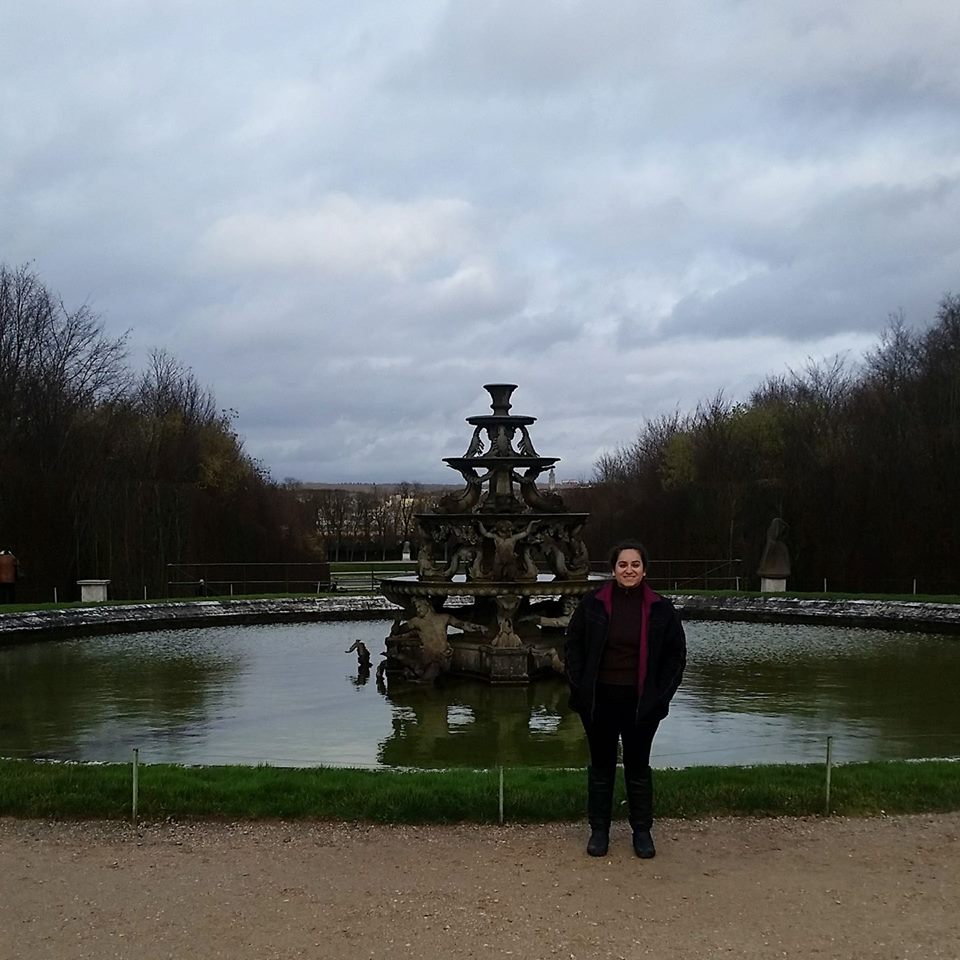 One of my favorite experiences in France was stopping at the Gardens of Versailles behind the Palace of Versailles and taking in all of the greenery. The gardens are HUGE and include greenery, fountains, sculptures and even trees that look like they belong next to the iron throne. I'd love to come back and run in these gardens now that I'm in better shape than when I first visited.
THE LOUVRE!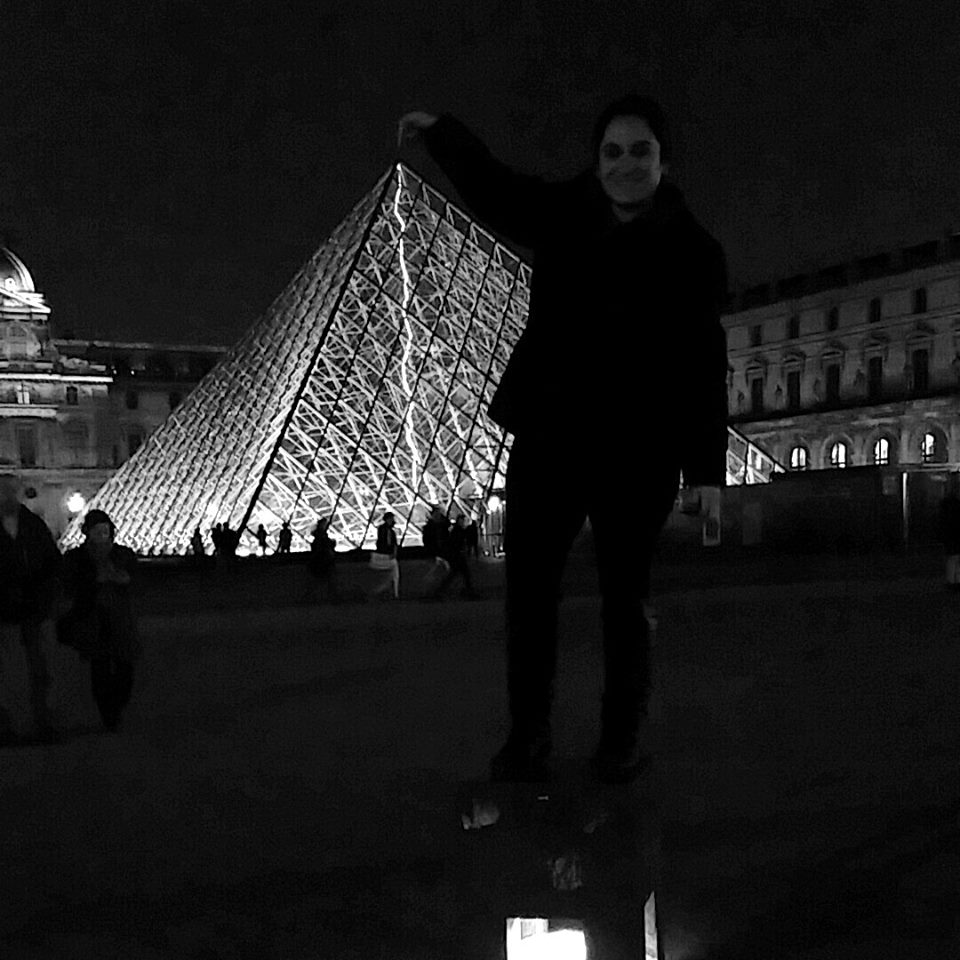 I loved the beautiful city of Paris and it was so surreal to be right outside of the Louvre Museum! We didn't actually get a chance to go inside but we did see the infamous glass pyramid and it was fun to know that we were so close to such beautiful and well known pieces of art! I'll definitely have to go back and actually go inside next time
POINT ZERO!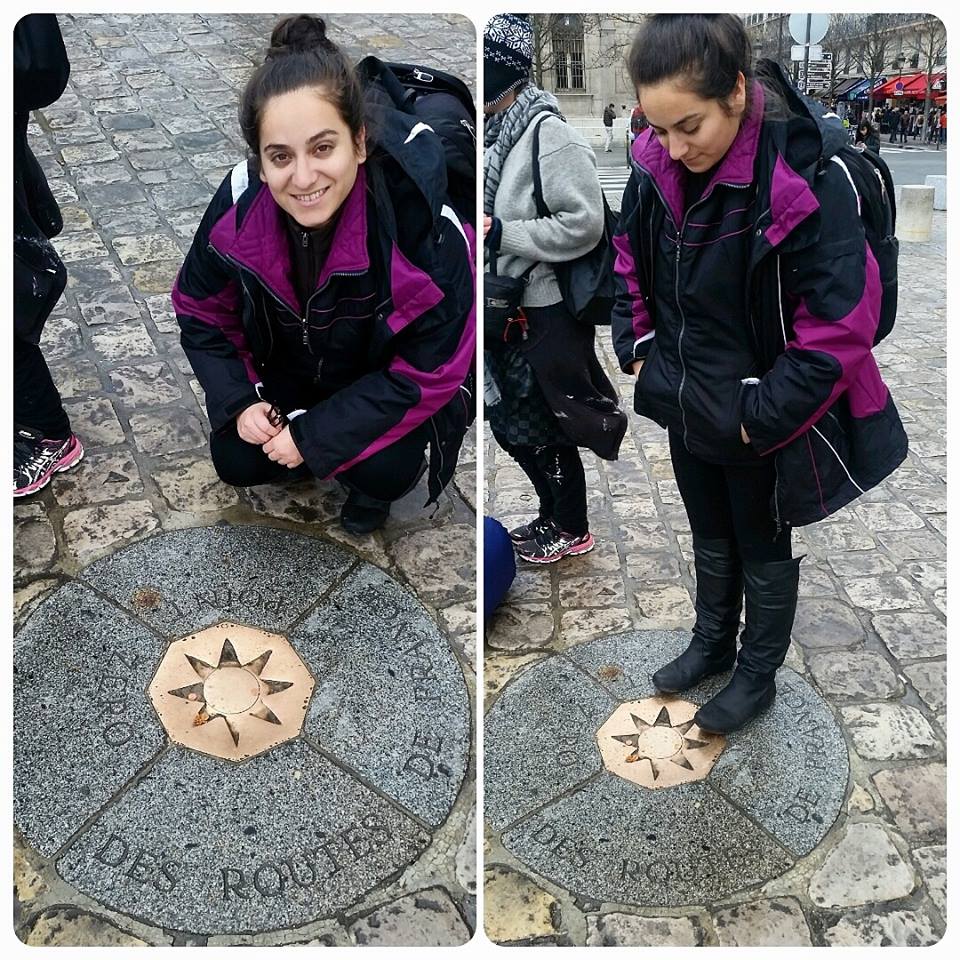 Paris Point Zero is a marking outside of the Notre Dame Cathedral marking the exact center of the city (or the heart of Paris). My good friend Suzanna told me that i needed to add this item to my bucket list and make a wish and so I did! And I'm happy to report that the wish I made, came true!
VISIT SAINTE-CHAPELLE!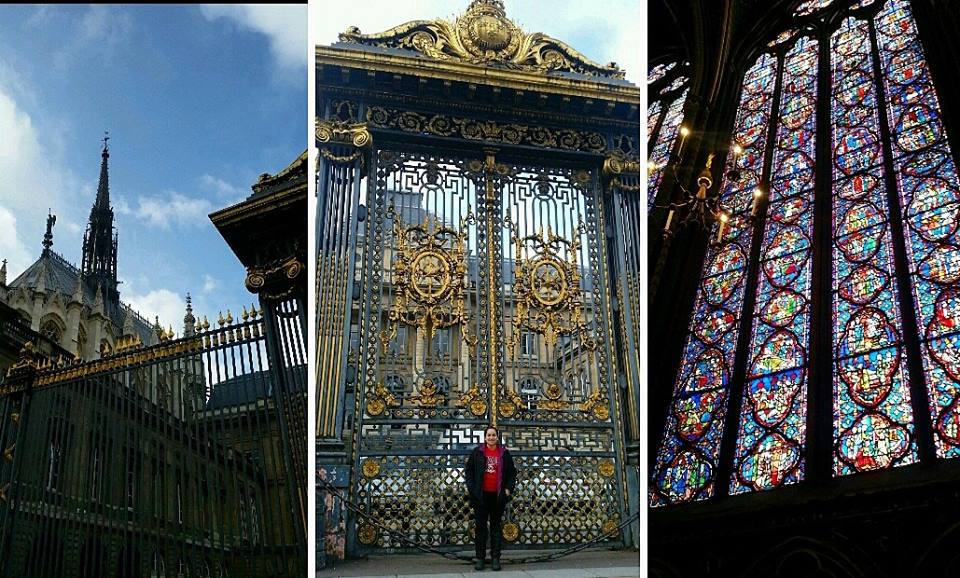 I loved exploring France because the architecture reminded me of Harry Potter for some reason (probably because everything looked like Hogwarts castle haha). I loved Sainte Chapelle in Paris! It is a beautiful royal chapel in the Gothic style. My friends Maggie and David told me I needed to add this place to my bucket list because it was actually just recently restored! It was BEAUTIFUL! Although, when I walked in, it seemed really small so I said to my friend 'that's it' and then we found a staircase that led to a more impressive area but I tripped and almost fell on the stairs. I think it was karma getting me back for being a spoiled brat and complaining initially haha. Beautiful place (even the door is impressive), everyone add this to your bucket list!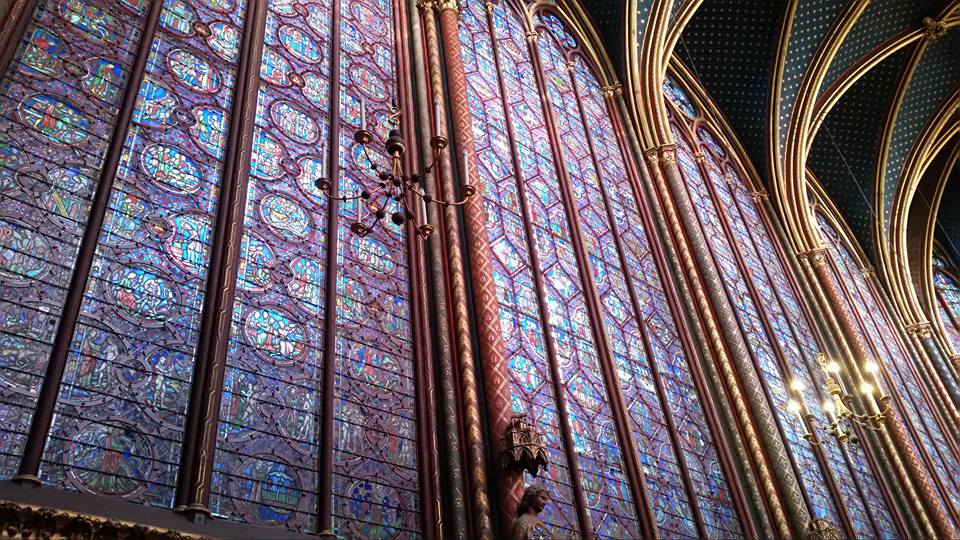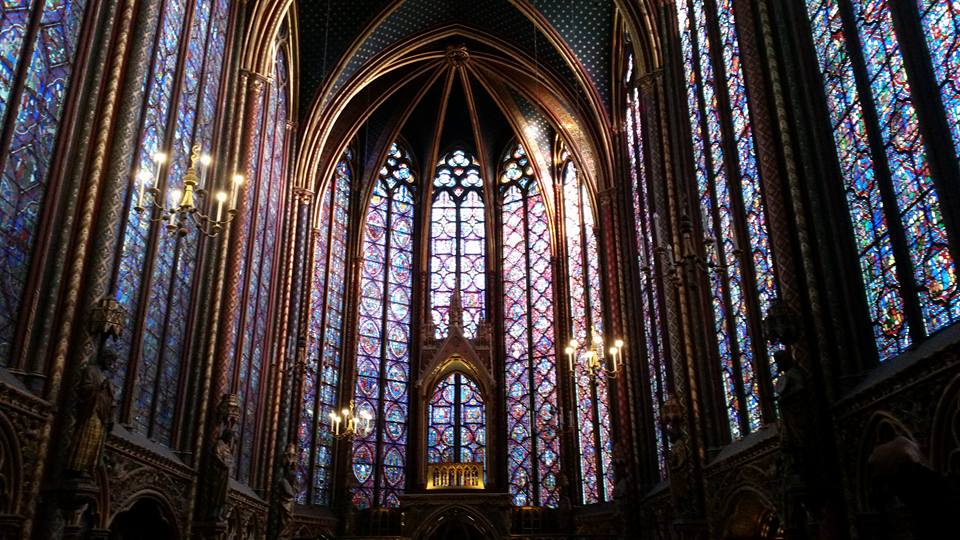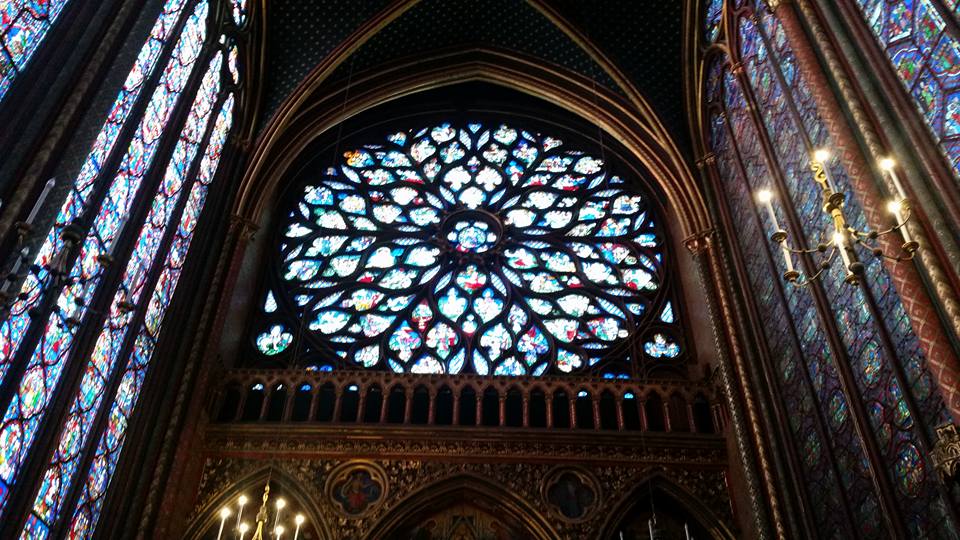 BREAKFAST AT A PARISIAN CAFE!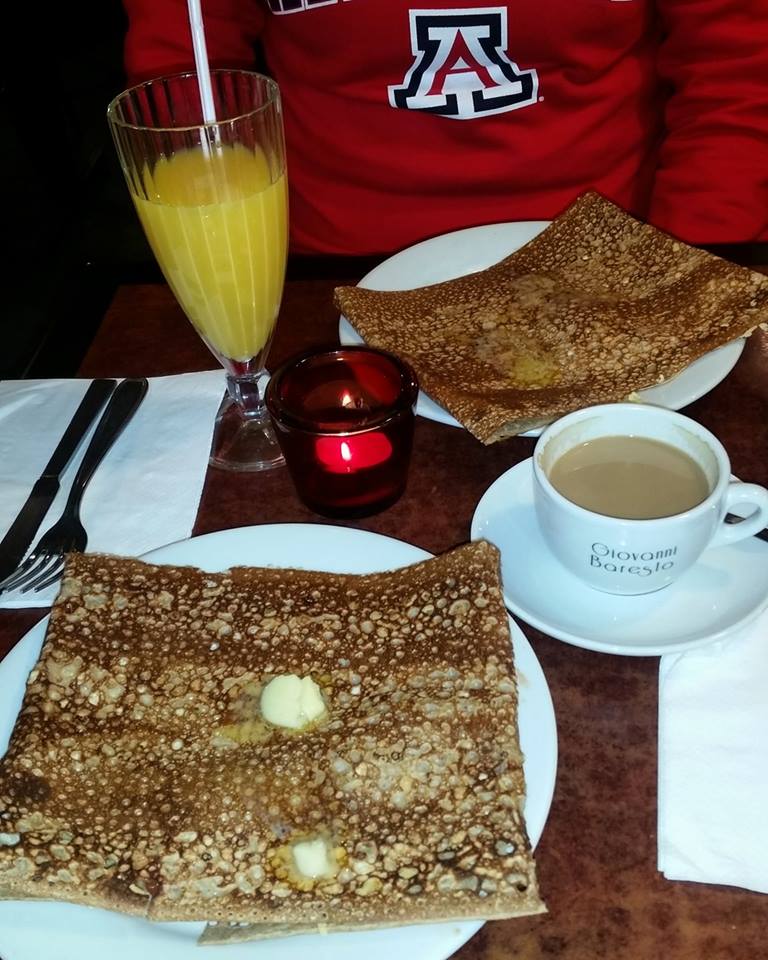 I've been weirdly craving crepes this week so this week let's take a trip to Paris! You already know I had to try crepes while roaming the streets of Paris (in my The University of Arizona sweater of course)! I had a savory egg, ham and cheese crepe with fresh orange juice at Crêpe en L'Isle and it was SO GOOD! Plus I ordered and had a conversation in French with our server, I guess high school French does pay off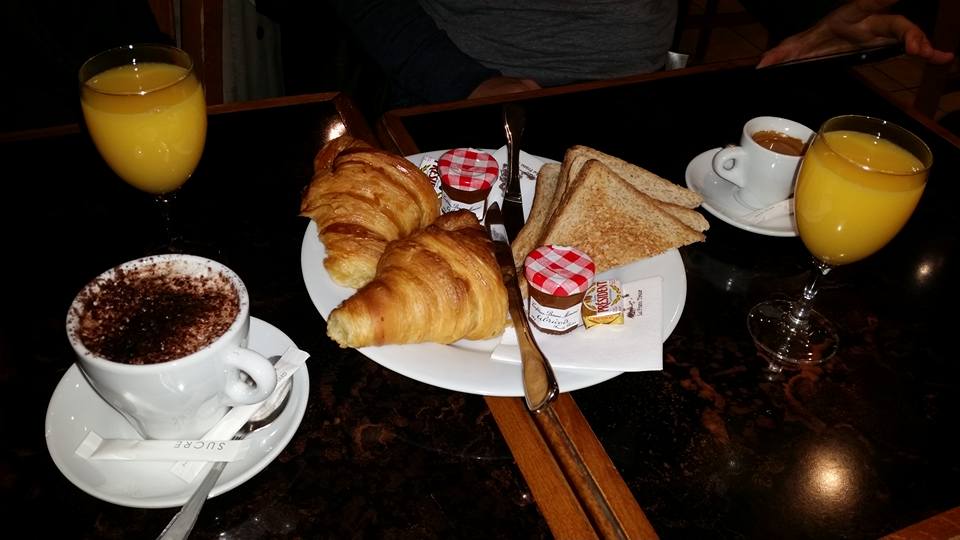 If you've read my Adventures in France blog post, you will know that when I got to Paris I was really cranky, tired, and not in a very good mood. But once we got to a super cute little Parisian cafe, all of my anger went away because there's no way to be angry in the beautiful city of Paris. Ever since I took French in high school, I've always wanted to have an early Parisian breakfast at a super cute Parisian cafe and it finally happened! ? We had a delicious breakfast of croissants, toast, hot chocolate, orange juice and coffee. It was simple and perfect. I had such delicious food in France, so stay tuned because I will be posting all of the pictures in the coming weeks!
PALACE OF VERSAILLES!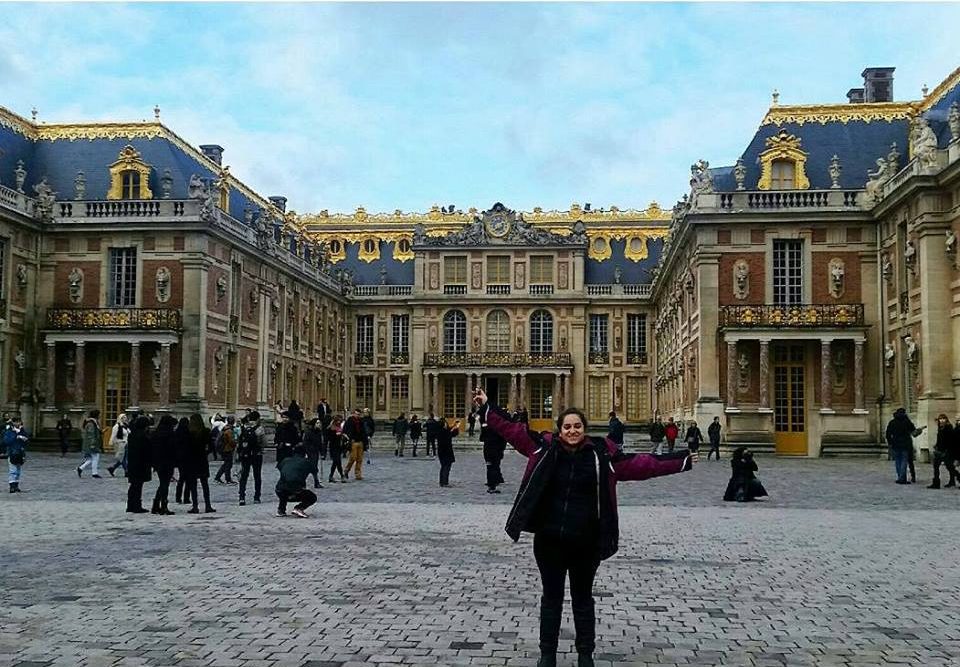 New year, new house!! ?? Lol jk friends, today Tim and I made it out to the Palace Of Versailles aka Chateau De Versailles! Beautiful weather and incredibly impressive palace. This is seriously house goals. The famous Palace of Versailles in France was breathtaking. The architecture was beautiful and there was so much history! Europe is awesome!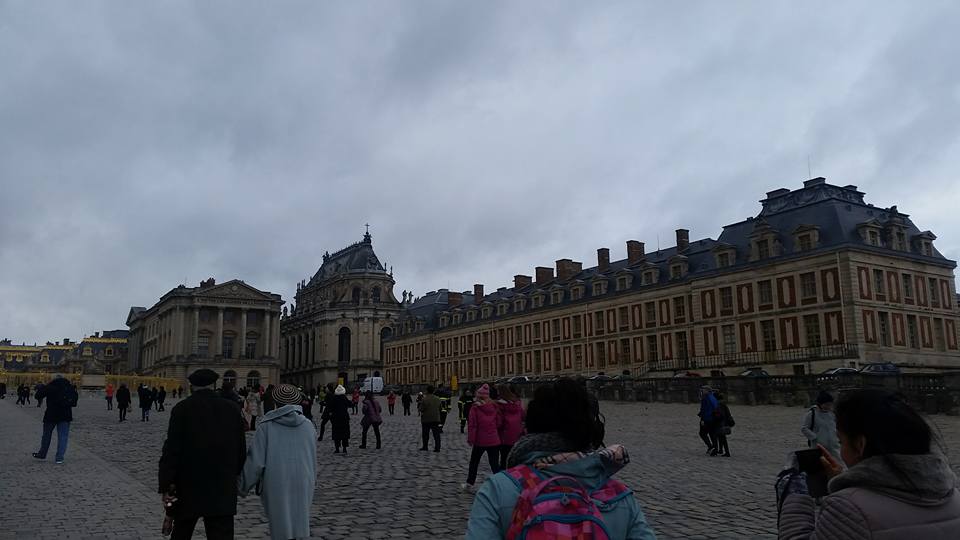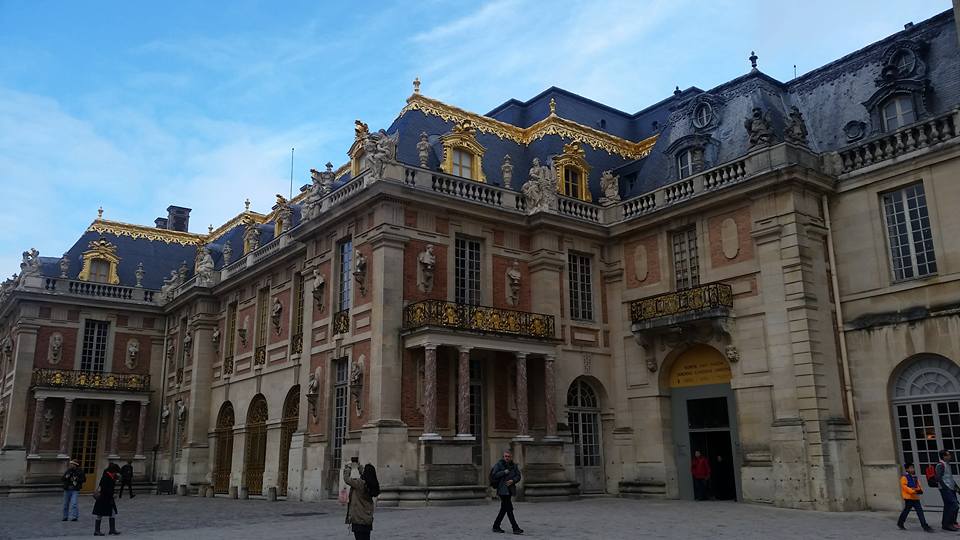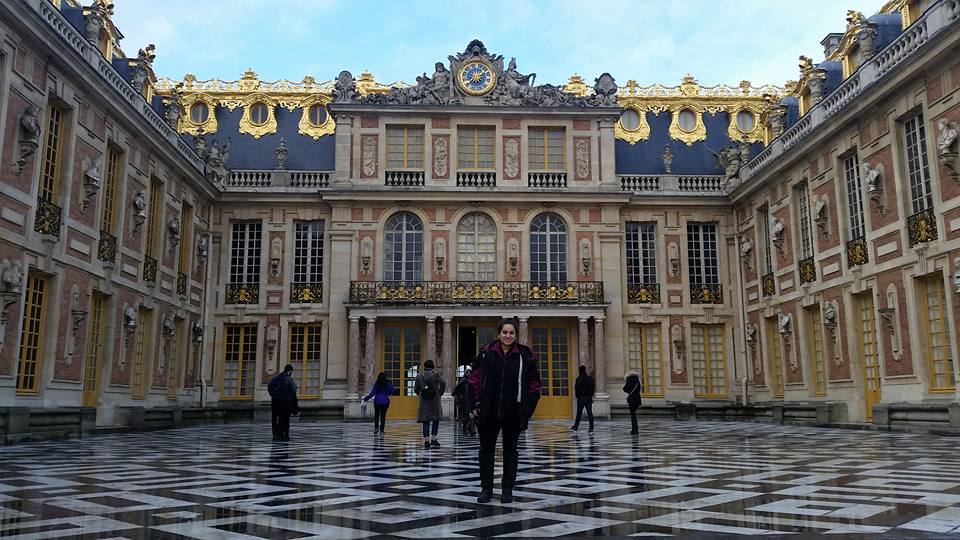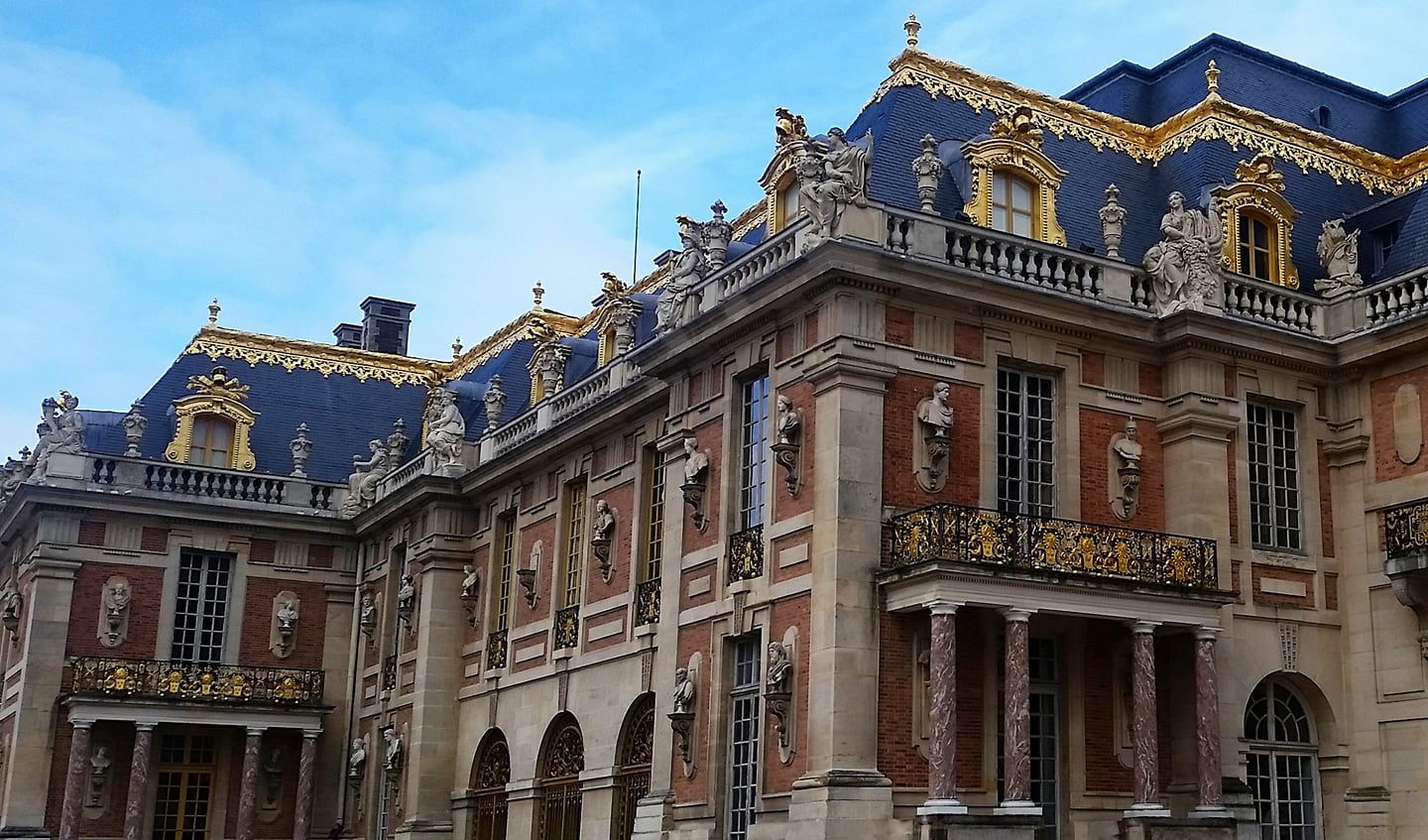 one of my favorite countries I've visited has got to be France. There's just so much to love about France, the food, the language, the architecture, the culture, I can go on forever! But the main reason why I loved it so much was because I took French class for three years in high school and learned so much. Learning about places and then actually visiting said places is one of the most magical feelings because it almost feels like a homecoming of sorts. When I saw the Palace of Versailles for the first time, my jaw dropped and the first thing I thought was 'wow, house goals' lol. It may look incredible in photos, but in person, it's on a whole other level.
The palace is hands down one of the most beautiful places I have ever stepped into. Definitely house goals, one day 🙂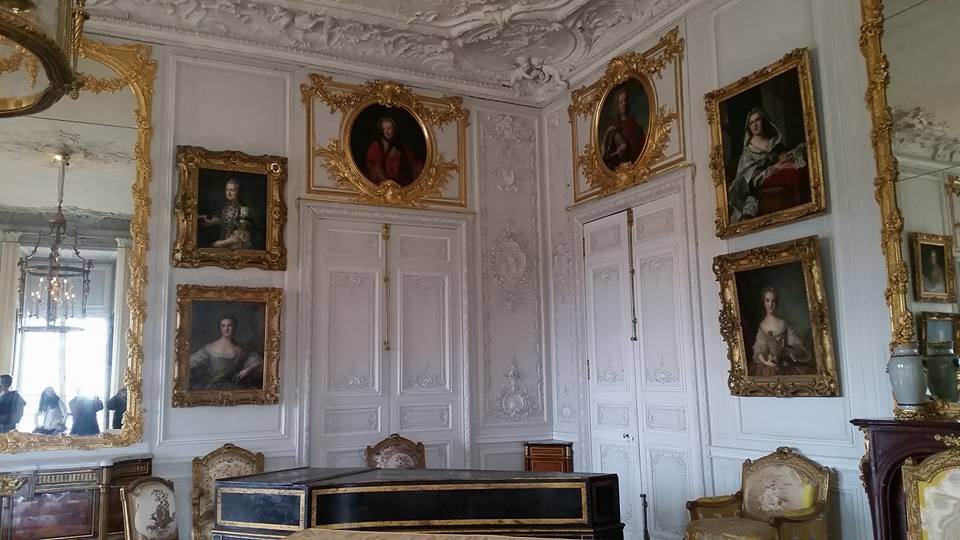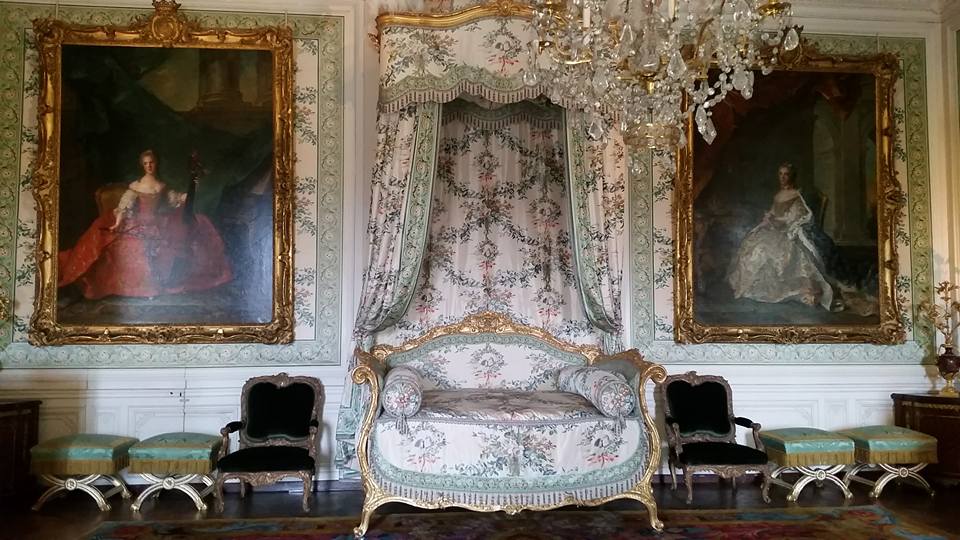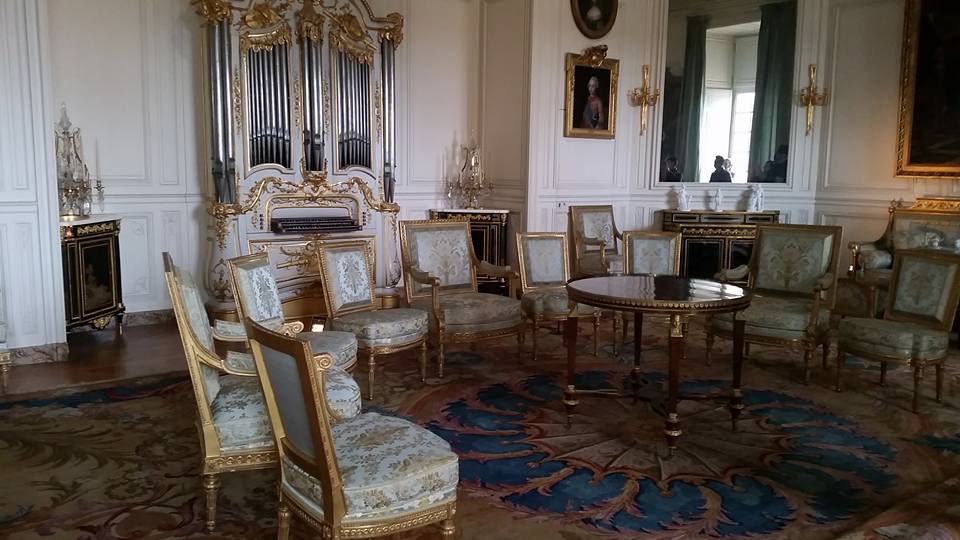 I also got distracted while exploring the Gardens of Versailles in France by a tree trunk that totally looks like the throne in Game of Thrones. Does anyone else see it or is it just me (lol)?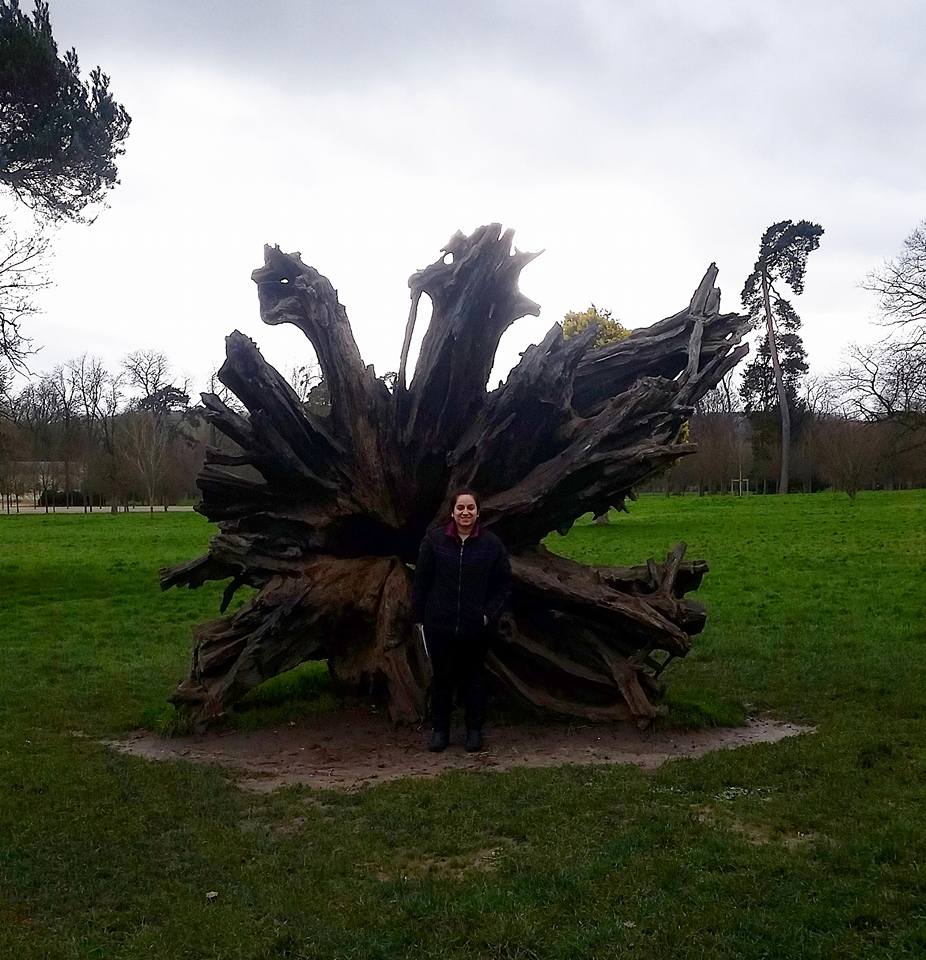 NOTRE DAME IN PARIS!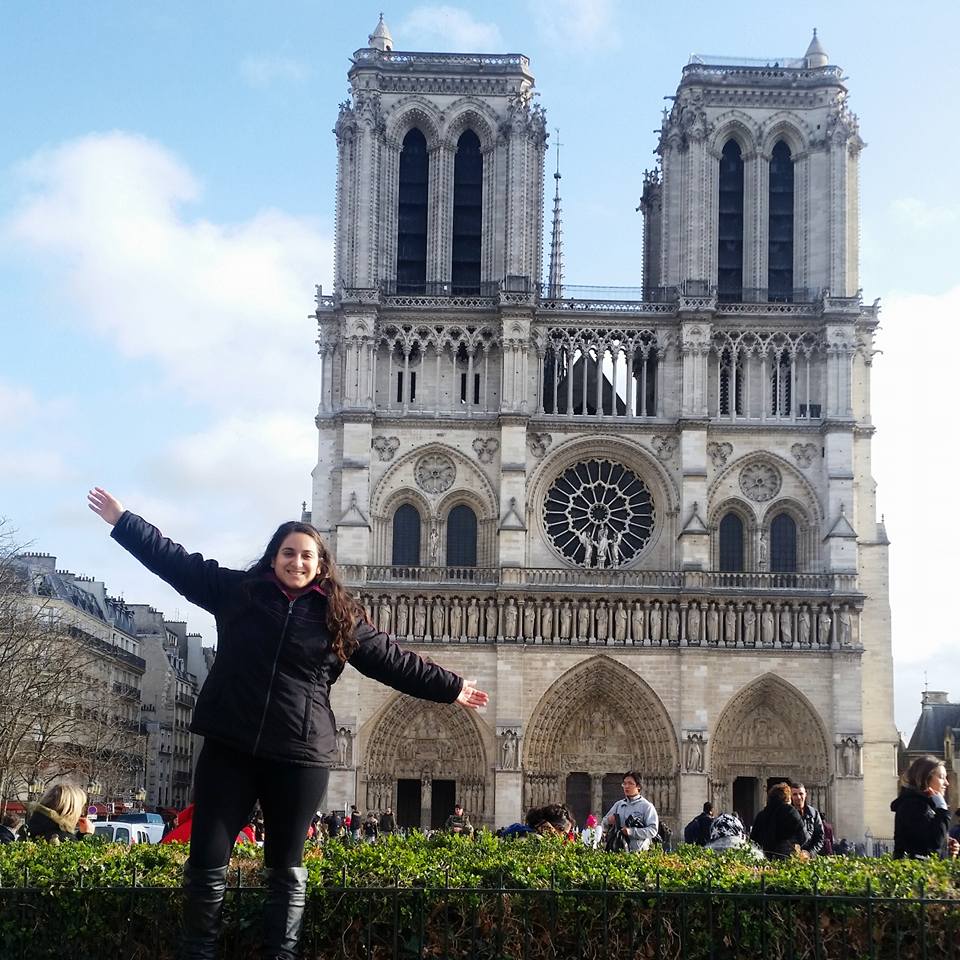 When I was in Paris, I checked out the Notre Dame Cathedral! Notre Dame is French for "Our Lady of Paris")and is considered to be one of the finest examples of French Gothic architecture, and it is among the largest and most well-known church buildings in Europe and the world. Super cool to see in person!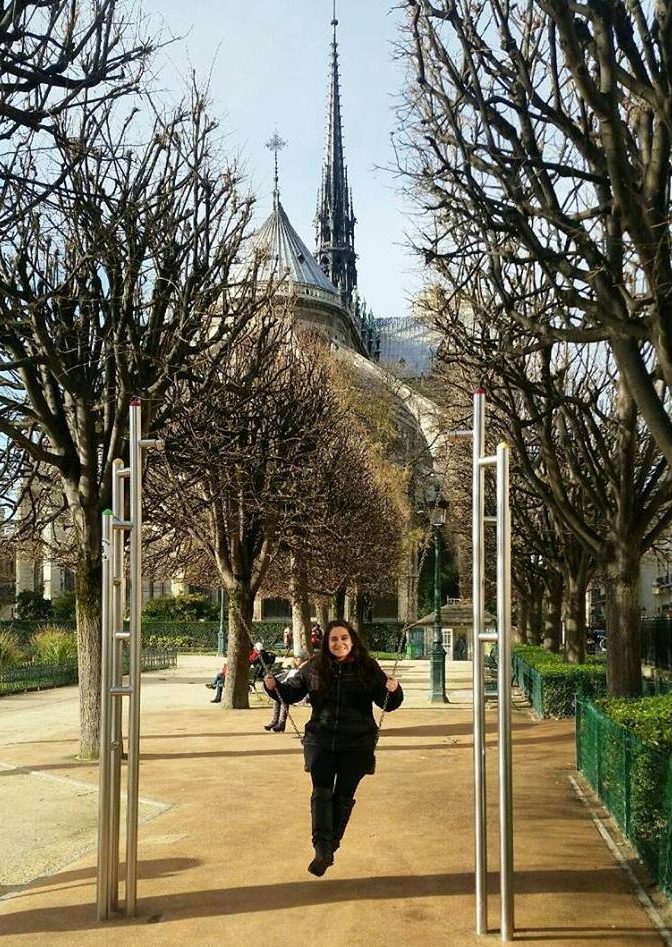 I also really liked how the cathedral looked from the back and I LOVED that there were swings in the back! How much cooler can you get?!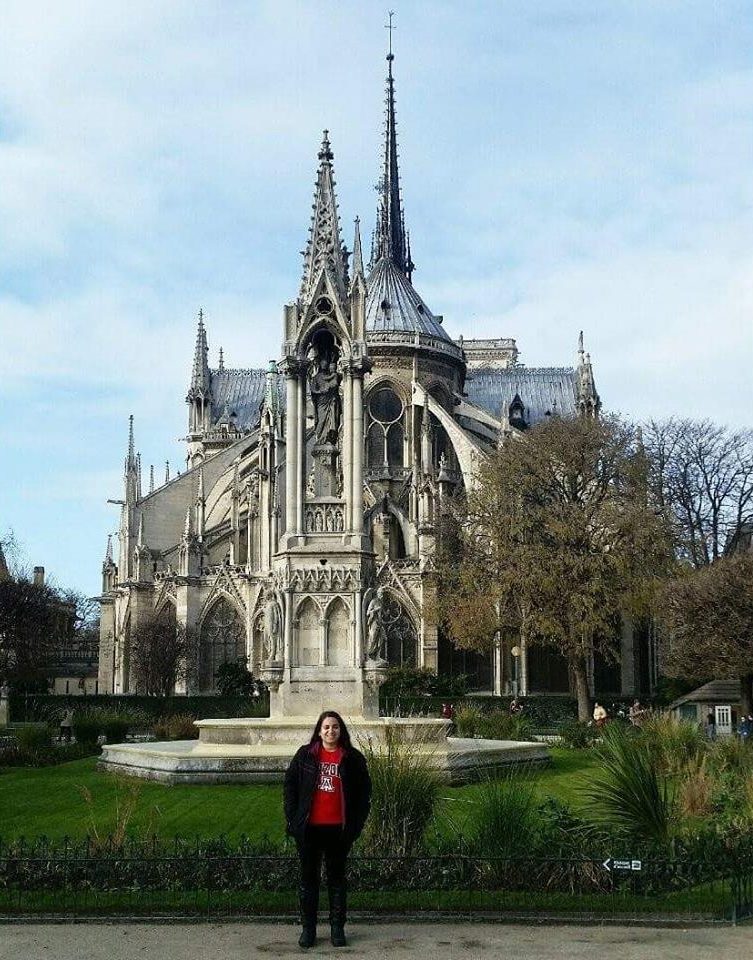 It's such a beautiful building from the front, back, inside, and all sides!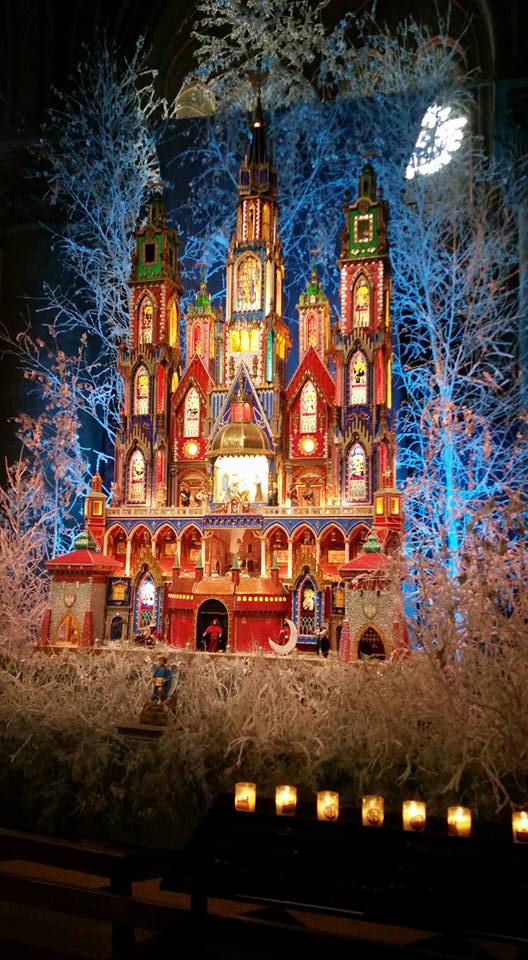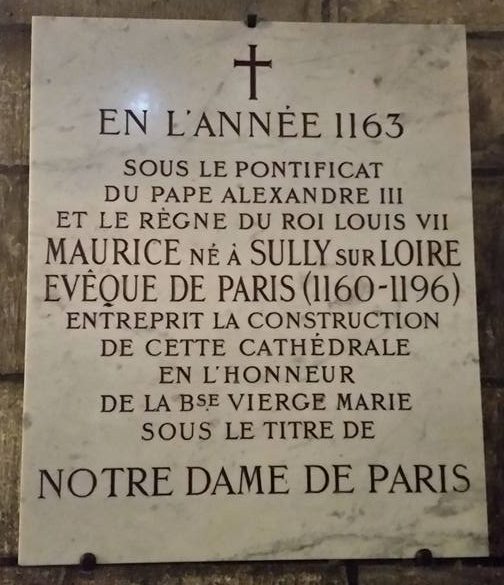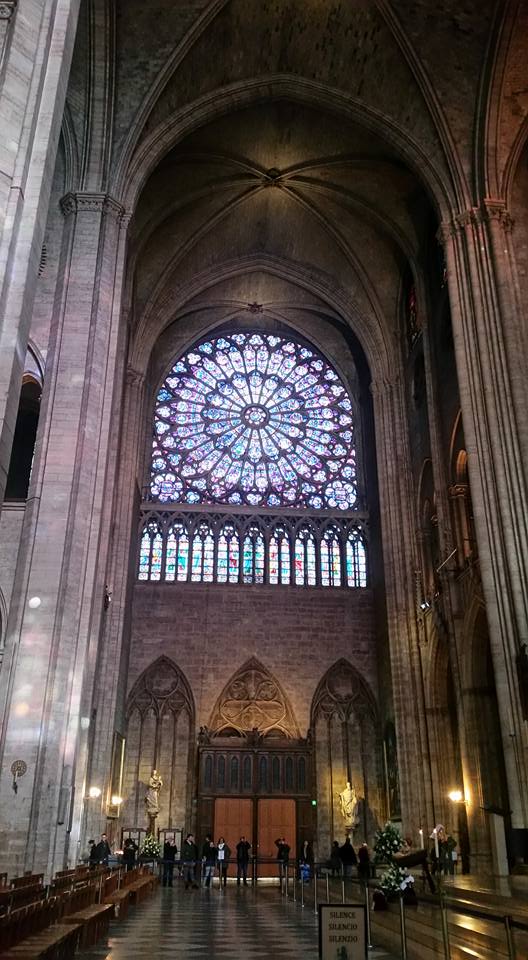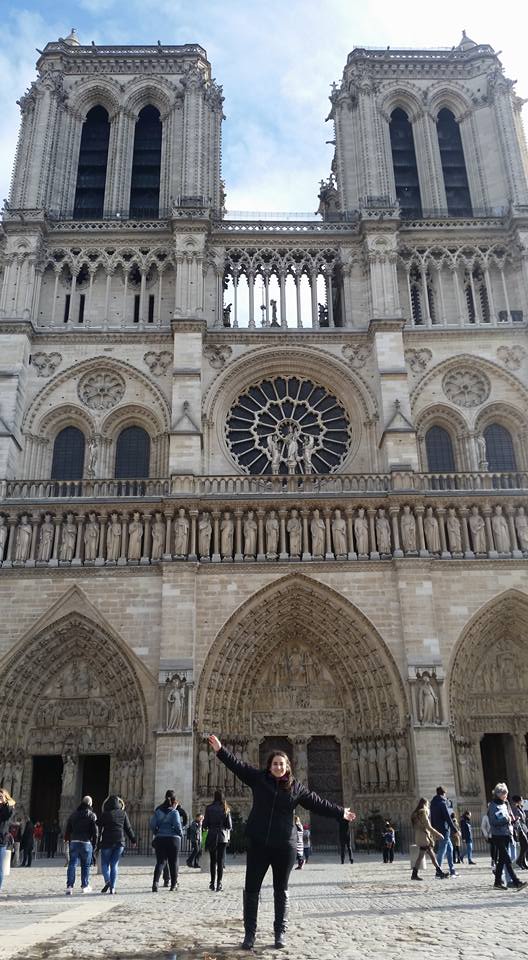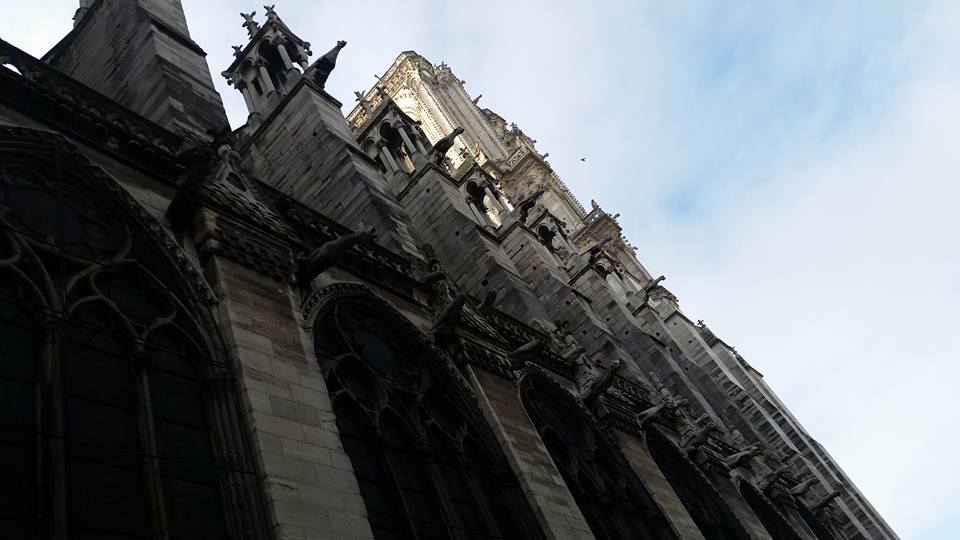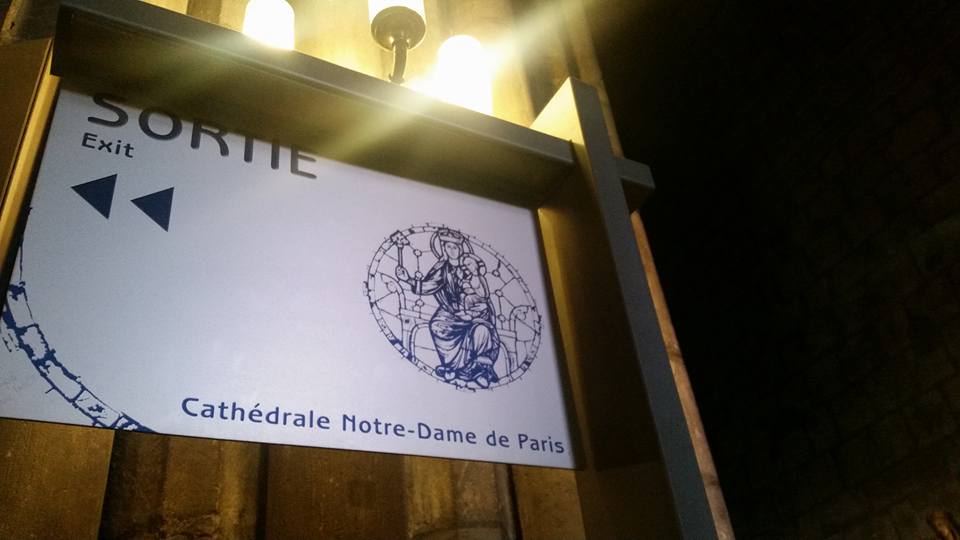 EIFFEL TOWER IN PARIS!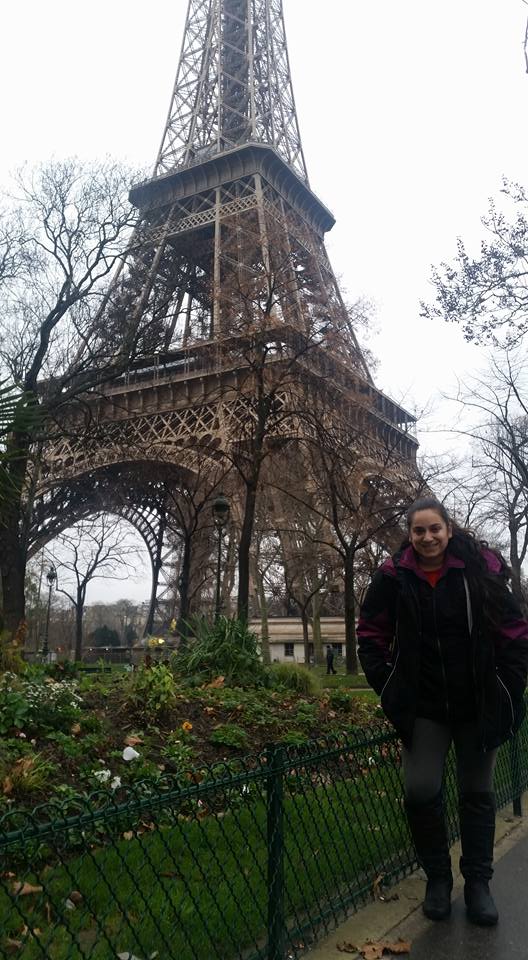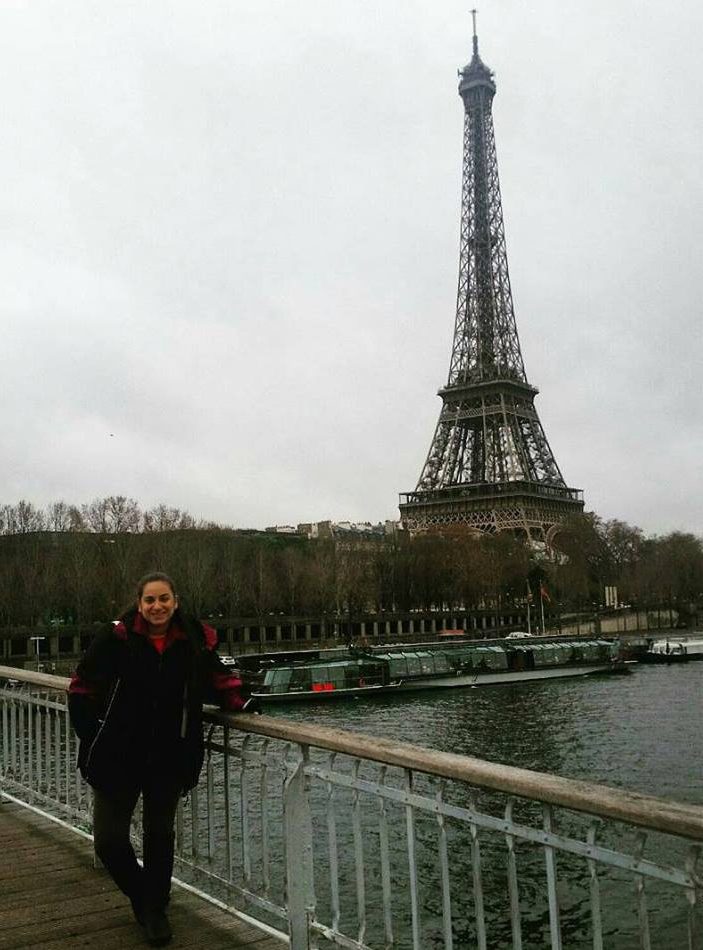 I visited the Eiffel Tower (or Tour Eiffel as the locals call it) and went all the way to the top! Beautiful structure and the weather at the top feels phenomenal. All that wind makes it feel like you are way higher than the 980 feet! Awesome experience.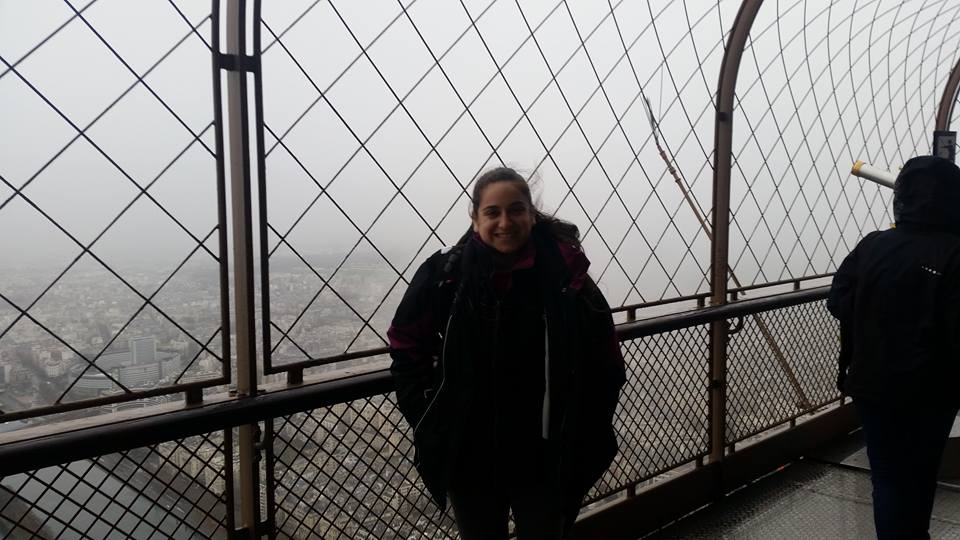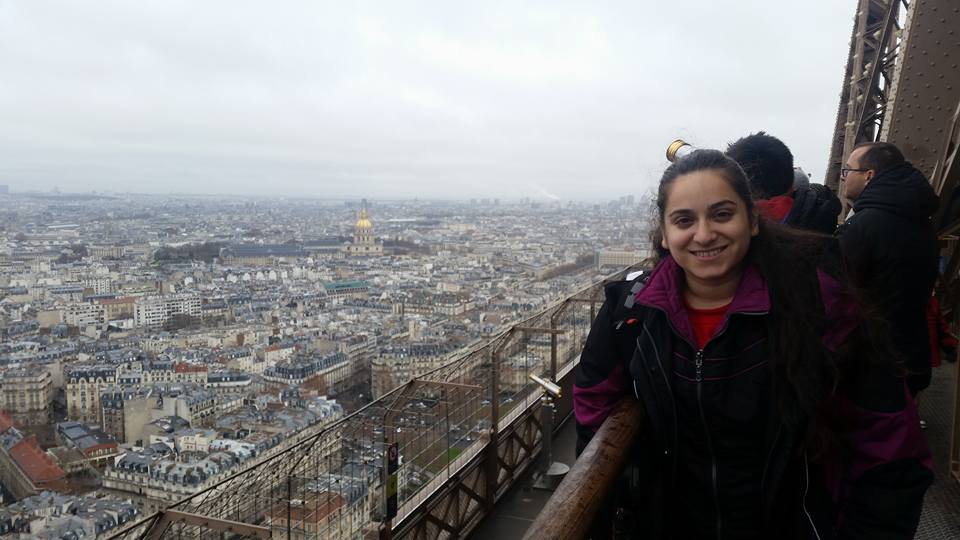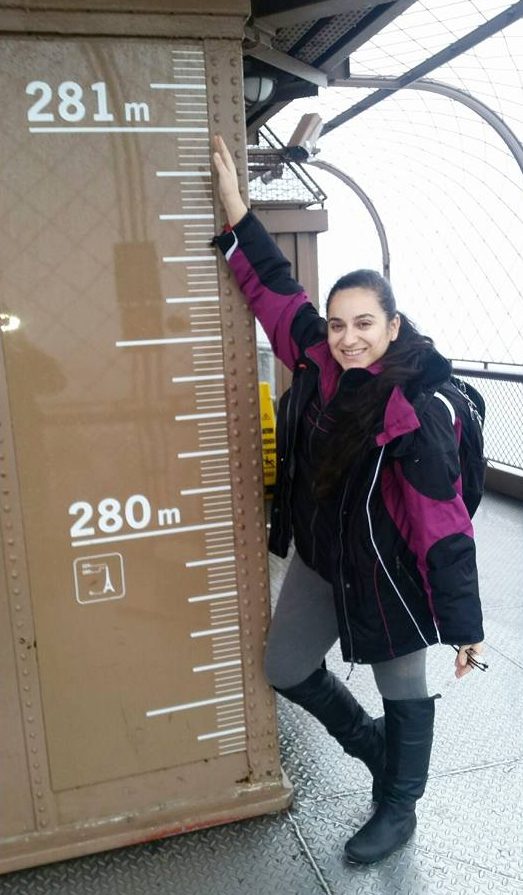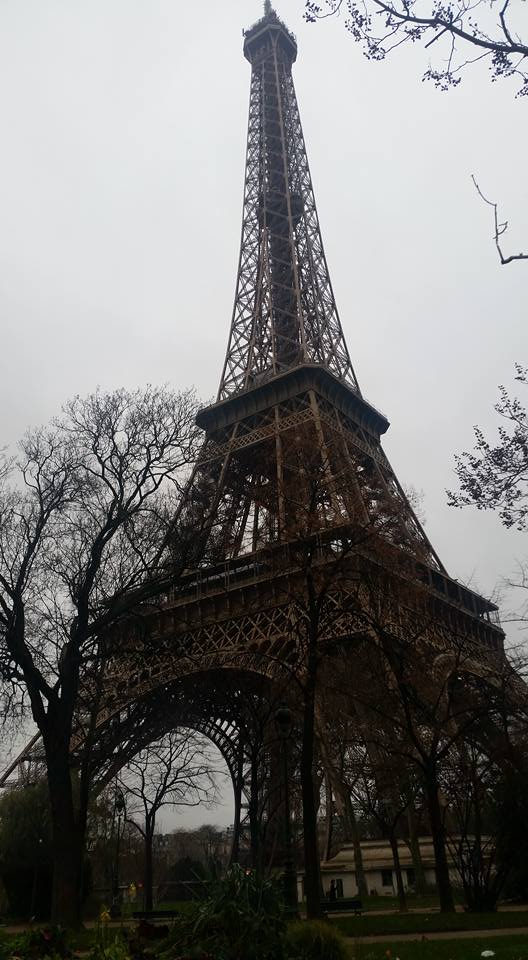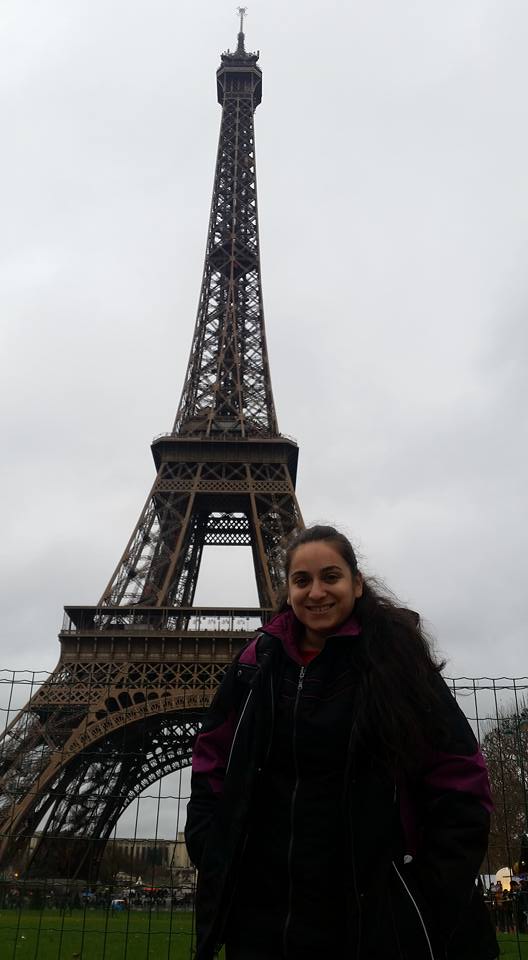 It was freezing up there since we went in December but the views were ridiculous and totally worth it. I also witnessed a proposal!! It was so romantic :')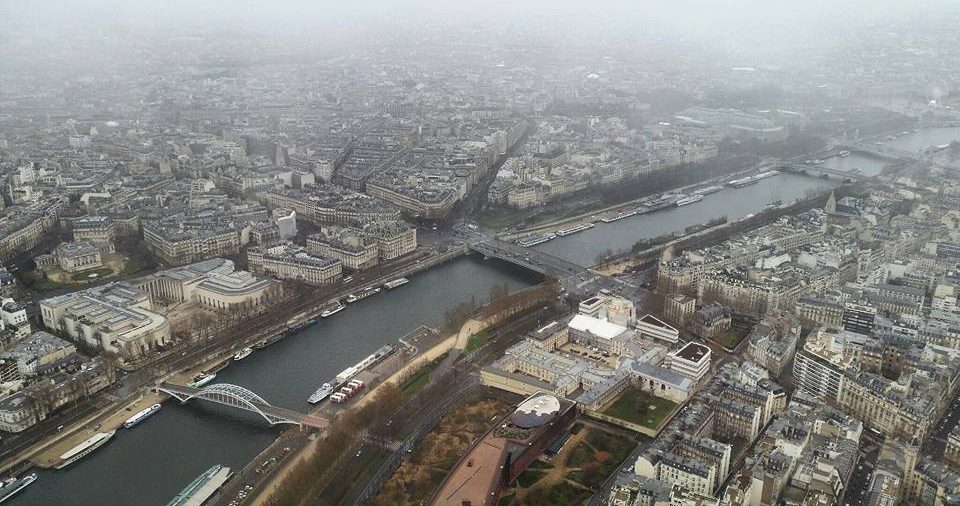 Also, it was not enough to see this beauty just during the day. We came back at night and oh my goodness…I can't decided which time I prefer. At night it was really cool because they have light shows and it is just beautiful.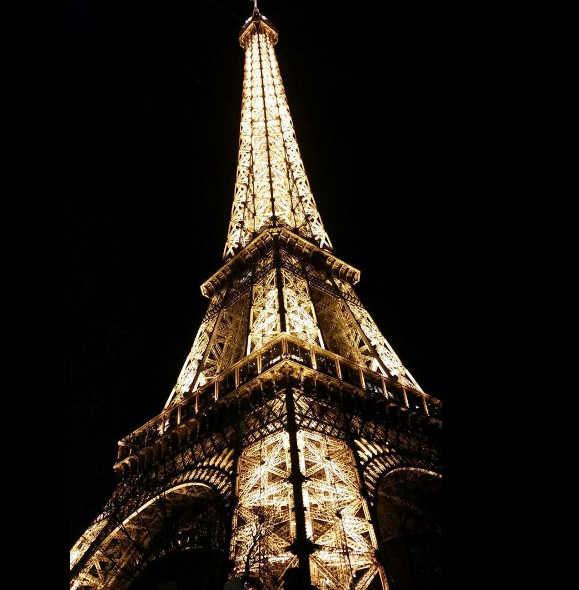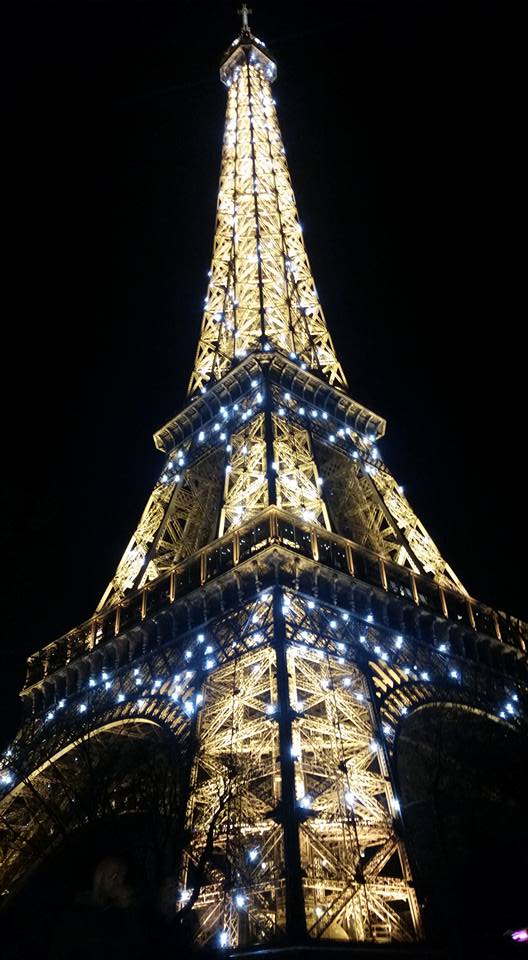 ARC DE TRIOMPHE IN PARIS!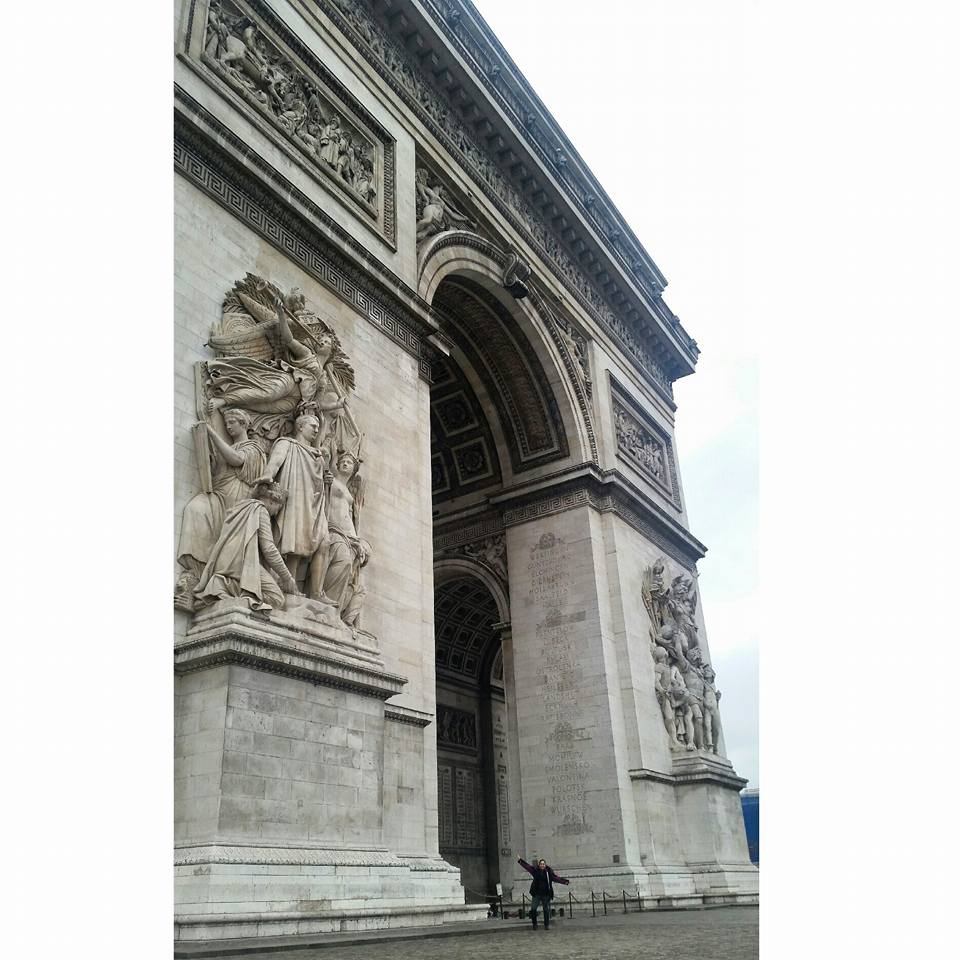 TheArc De Triomphe in Paris, France is a beautiful monument that honors those who fought and died for France in the French Revolutionary and the Napoleonic Wars. It was really cool to see it in person and stand there reading all of the names inscribed on the surfaces. And yes that tiny person is me. The Arc is HUGE!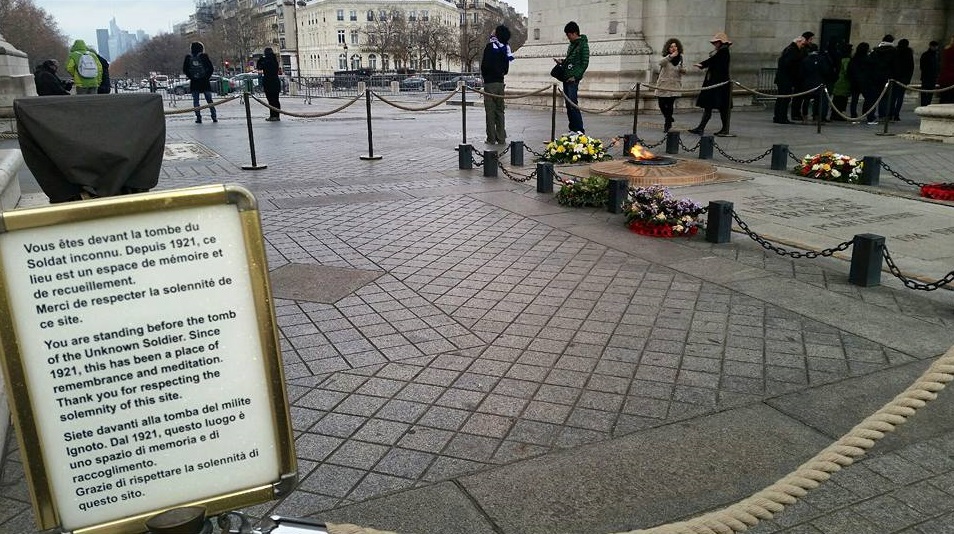 While visiting the Arc, I also made sure to check out the Tomb of the Unknown Soldier. It is a place of remembrance and meditation. The idea for an unknown soldier to be honored in death in France came about in 1916 while World War I was still being fought and the outcome in certain doubt.
---
GERMANY:
Drink beer in Germany!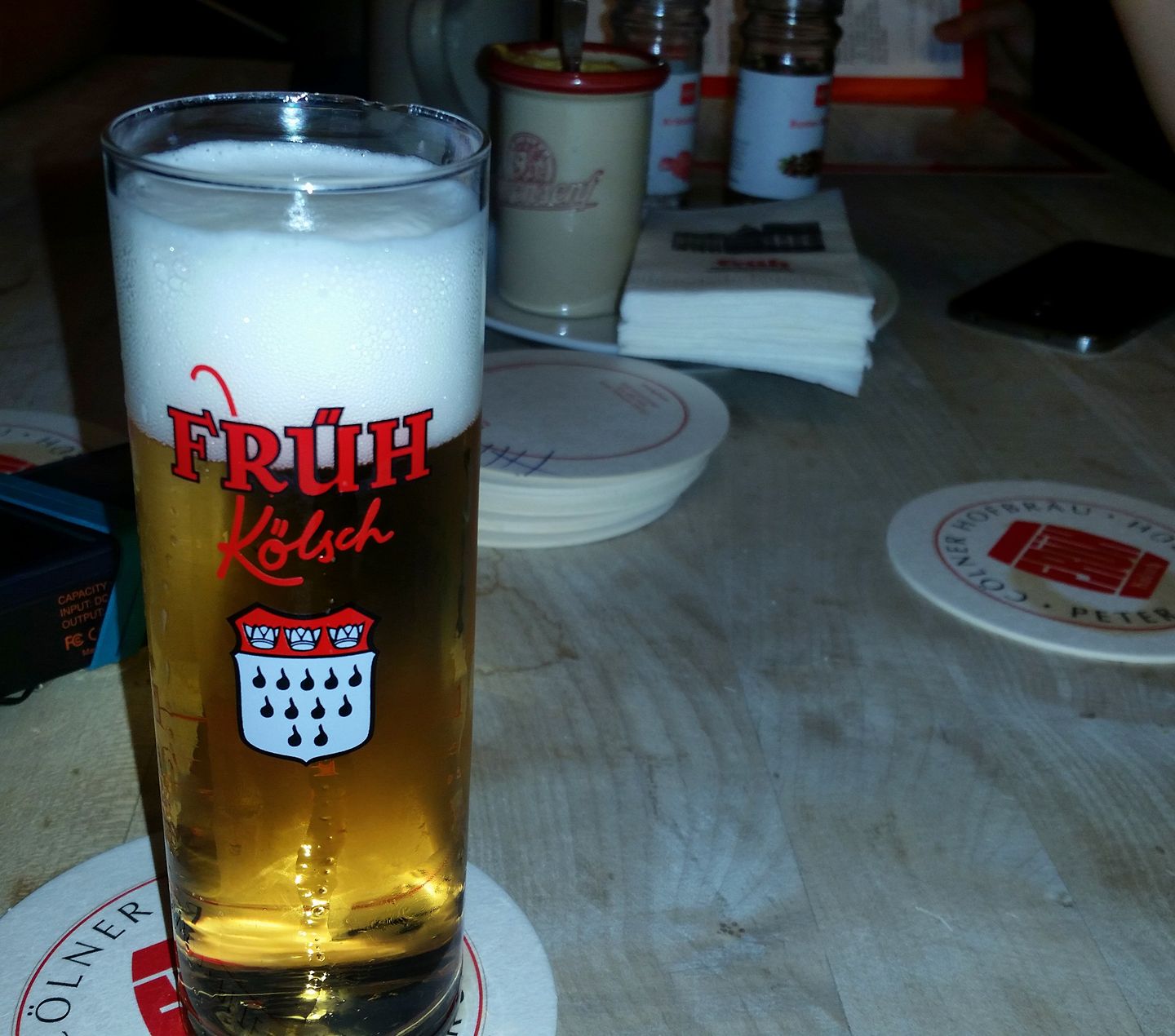 When I was in college one of my crazier graduation bucket list items was to have a week full of drinking, where I partied and drank every day of the week. I got close to crossing off this item (senior year was wild lol) but I never did completely cross it off…that is until I took my first trip to Europe a year after graduating. And lucky for me, I chose the best places to cross off this item: from the Guinness in Ireland, to all of the beer in Belgium and Germany, it was a match made in heaven. Really wishing I was back in Germany where I had several of these tiny glasses of Früh Kölsch, a Kölsch style beer brewed by Brauerei Früh am Dom in Köln, Germany. The beer was super refreshing and super cheap. Where should I try beer next? #Kölsch
EAT BRATWURST IN GERMANY!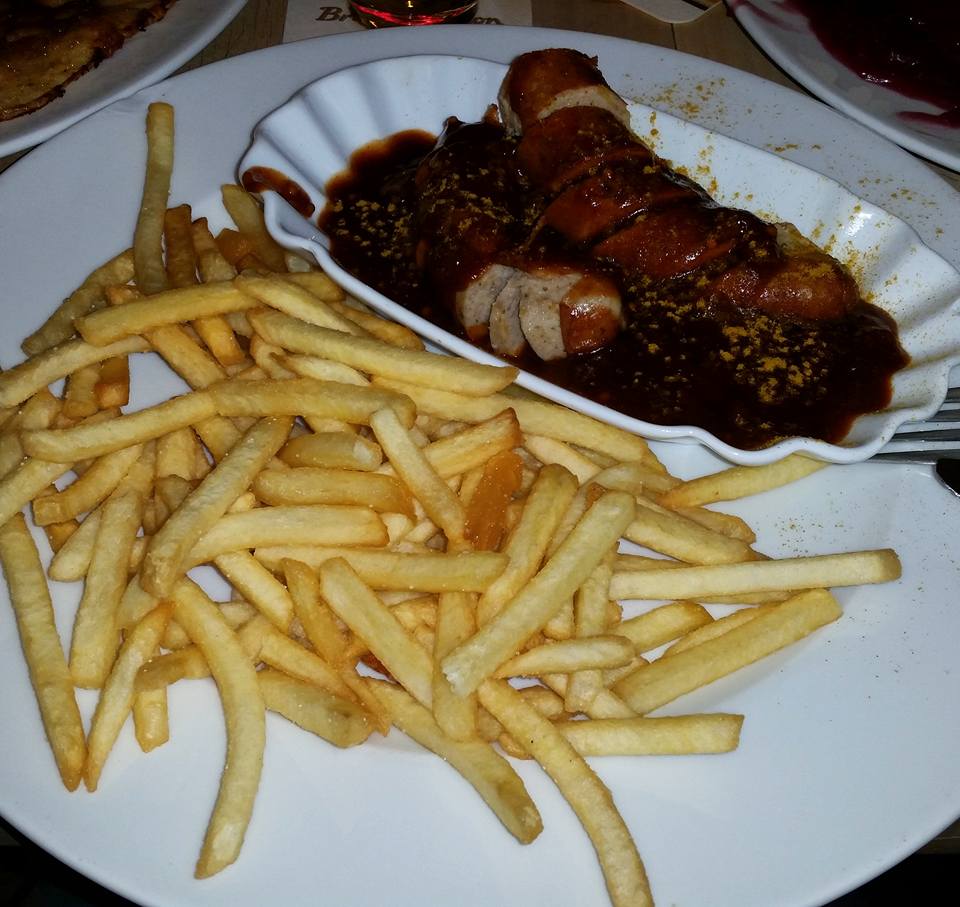 The most delicious bratwurst I have ever had was in Koln, Germany at a restaurant called Brahaus Lion! It was so delicious and the fries and the beer totally completed the meal!
PARTICIPATE IN THE GREAT DEBATE: GERMAN VS BELGIQUE FRIES!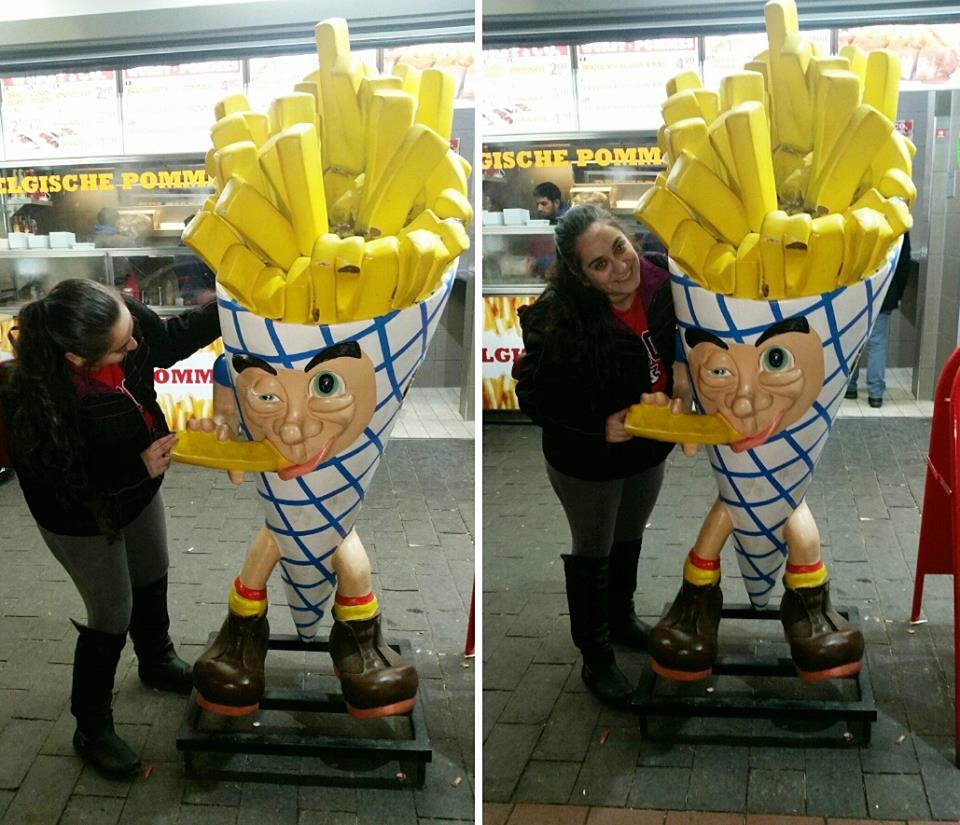 So I had Wendy's fries today in Arizona and couldn't help but remember being in Belgium and Germany and eating way better fries there. So you know while traveling in Germany and Belgium, I had to participate in the great debate: Belgium vs Germany fries. They were both very, very good and a lot more filling than American fries but I have to say that I preferred Belgische Pommes! And yes, they have those interesting looking food statues EVERYWHERE  
?
?
LOVE LOCKS BRIDGE ON THE HOHENZOLLERNBRüCKE BRIDGE!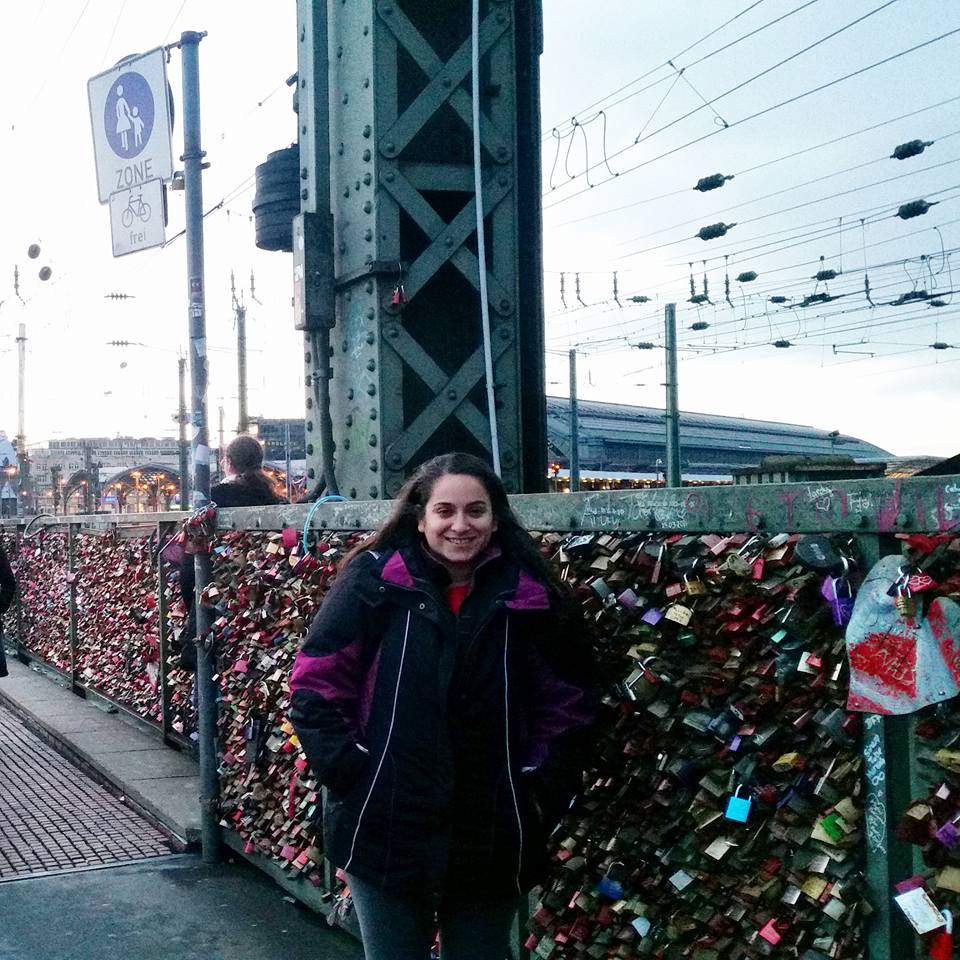 I visited the love locks bridge in Köln on the Hohenzollernbrücke bridge and it was so cool. There were so many locks (around 40,000 according to Wikipedia)! Apparently couples put a love lock on the bridge to symbolize and honor their love. Definitely coming back here and adding a lock some day!
CLIMB TO THE TOP OF THE PANORAMA OBSERVATION DECK (AUSSICHTSPLATTFORM) IN COLOGNE!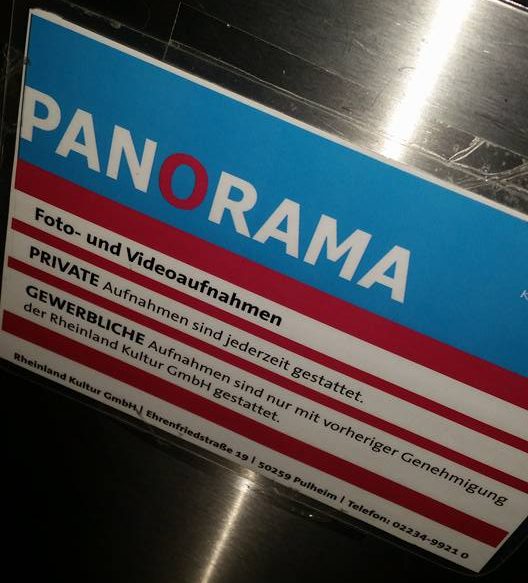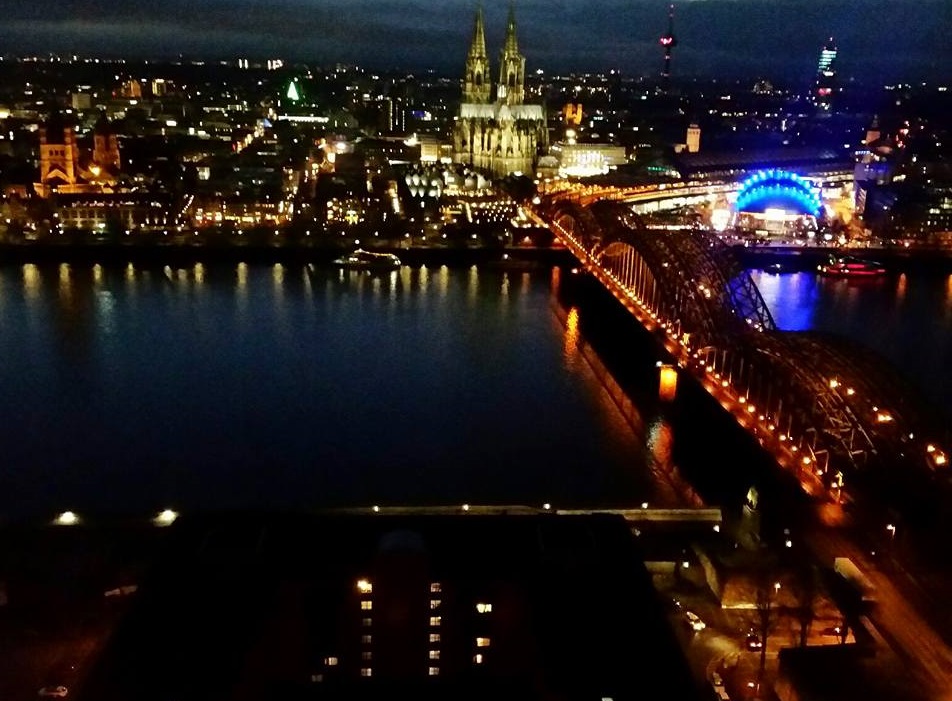 Those of you who have been following my blog and social media know that I am ALL ABOUT observation decks. There is just something about being that high up and being able to see incredible views that has always intrigued me. I got the chance to get to the top of a really cool observation deck in Cologne, Germany: Panorama Observation Deck aka Aussichtsplattform and it was so cool. There were truly some awesome views of the cathedral and the city!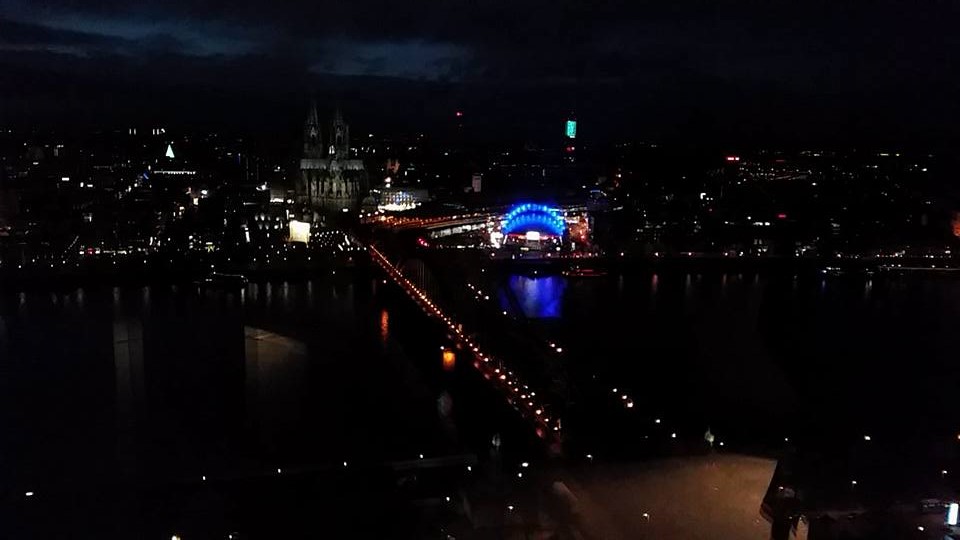 CLIMB TO THE TOP OF THE COLOGNE CATHEDRAL!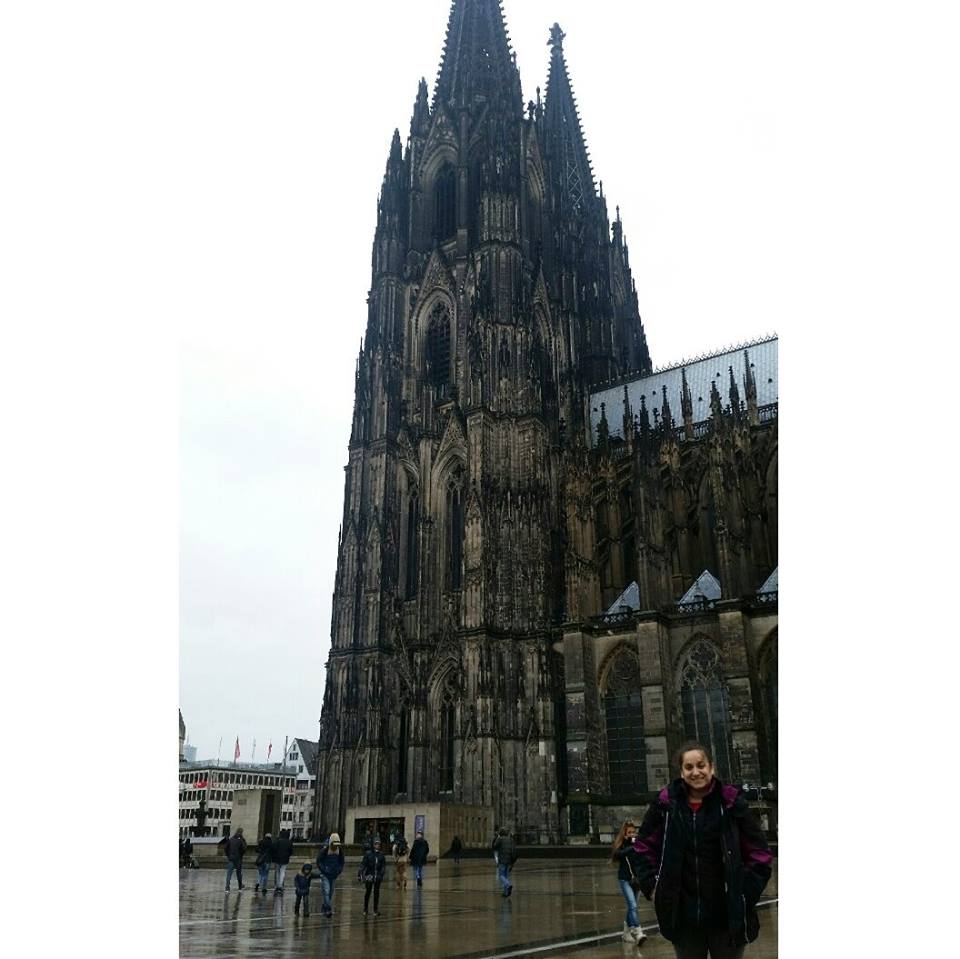 I hiked up the 533 steps (475 feet!!!) of the Cologne Cathedral (aka Kölner Dom) to the top to see a beautiful view of Köln, Germany! It was a rough hike but 100% worth it. Beautiful view, beautiful windy weather and I felt so great about myself after lol totally loving Germany and Europe right now!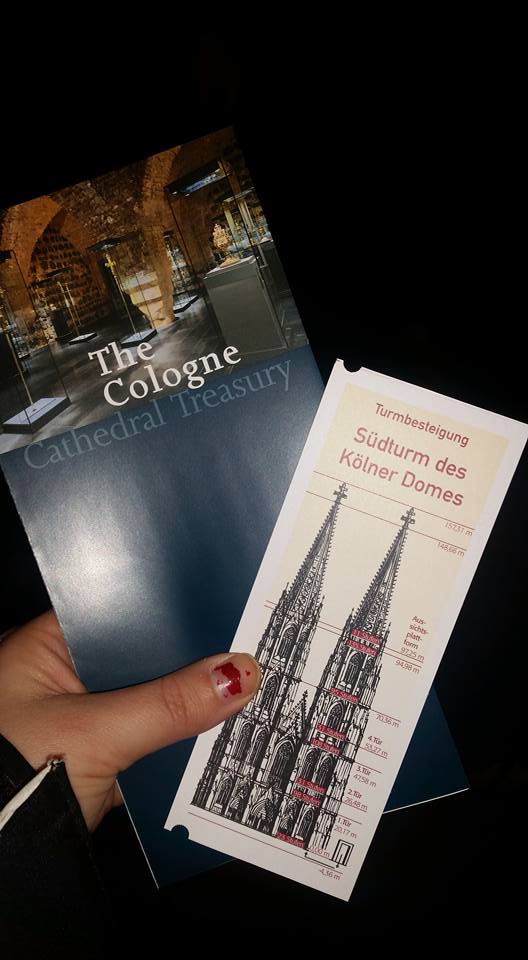 We were so winded and out of breath when we made it to the top, but WE MADE IT!!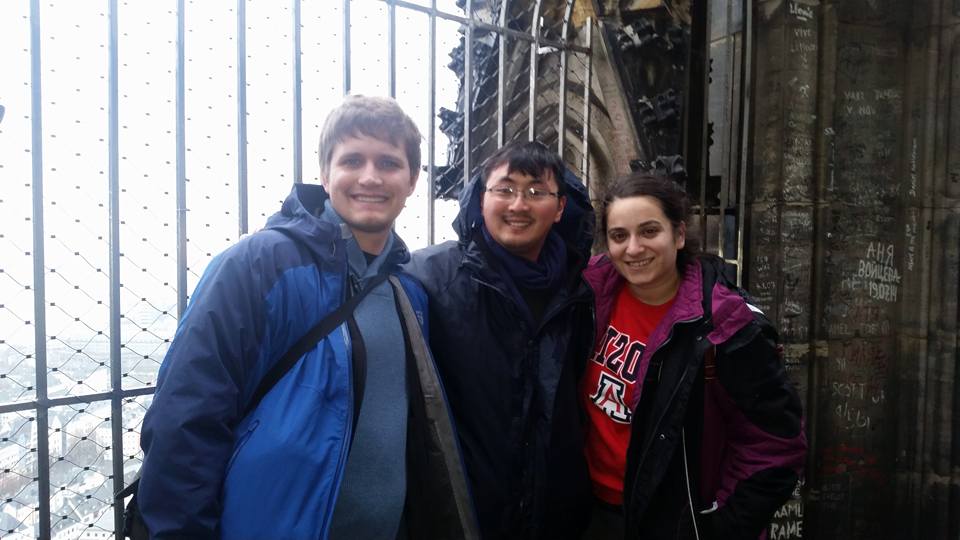 The view at the top of the Cologne Cathedral (aka Kölner Dom). Köln is a beautiful city. I miss Germany!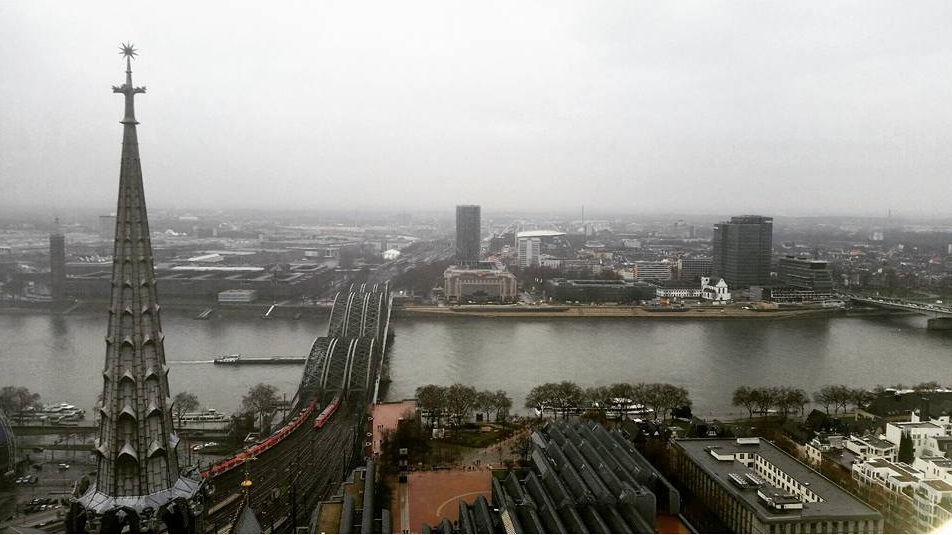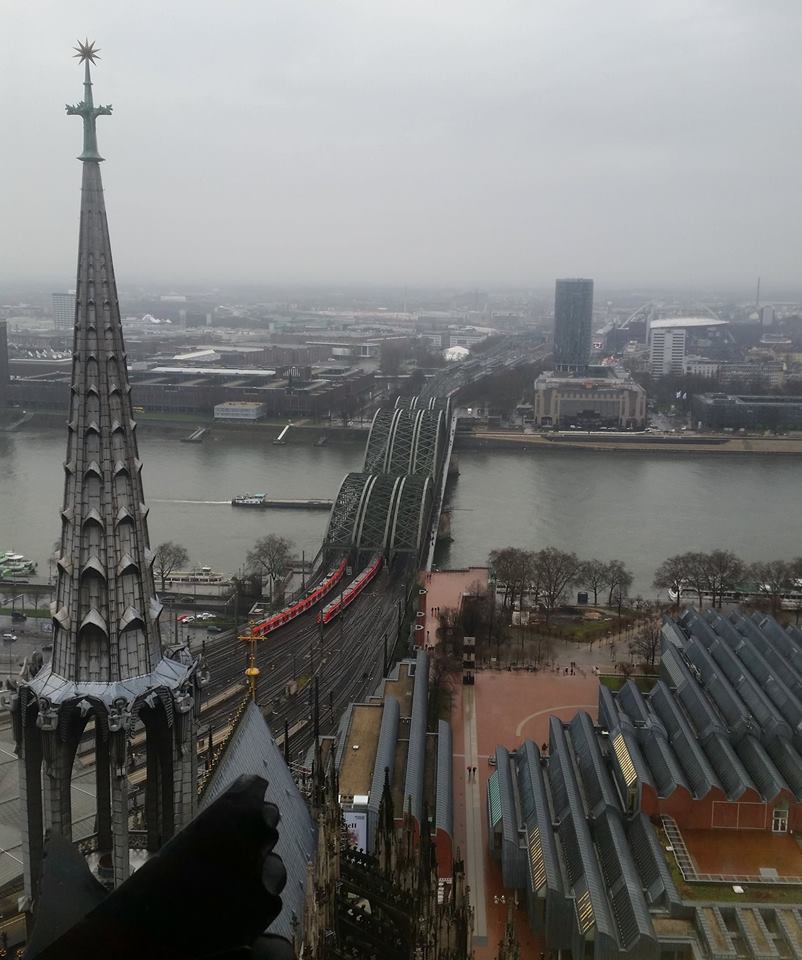 At the top, there was a bell and yes it sounded when we got up there! I could FEEL the sound.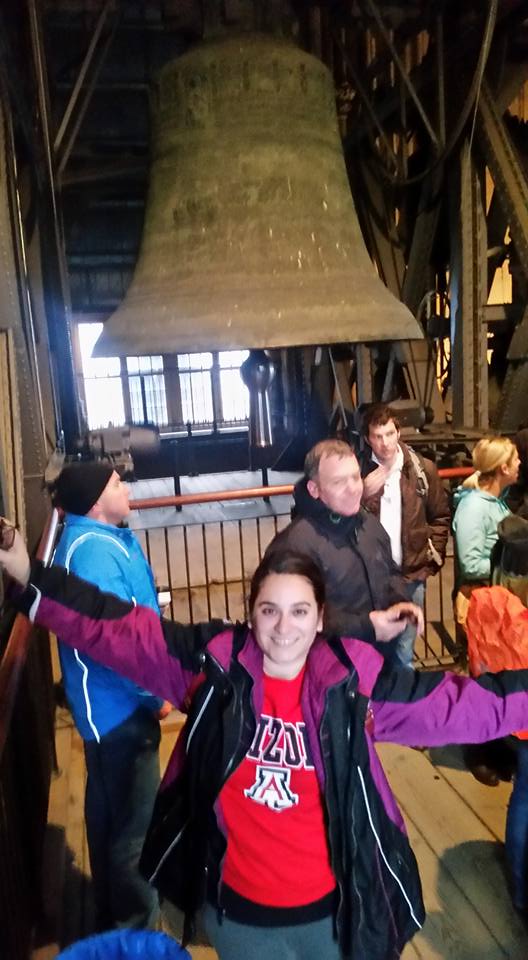 The Cologne Cathedral is seriously such a beautiful building on the inside, the outside, during the day, at night, all the time.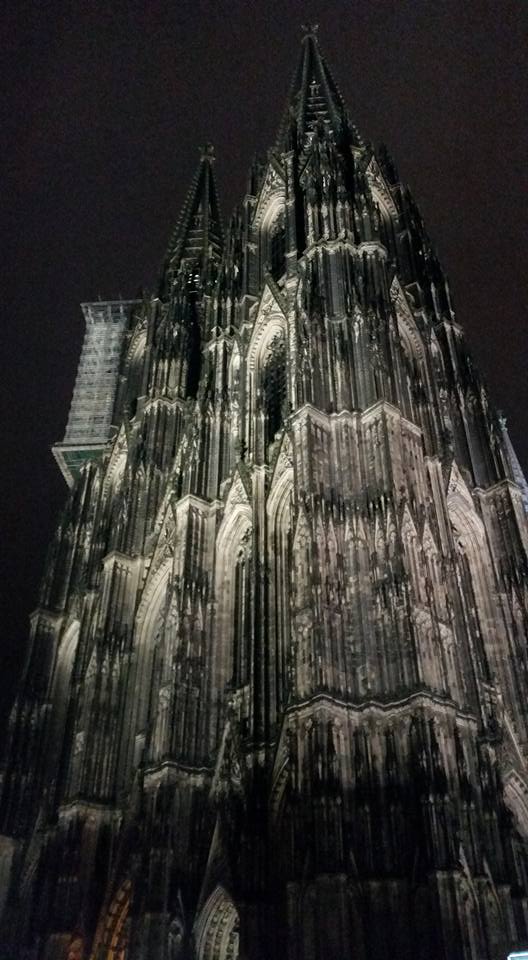 We crossed the bridge and still could not believe we had made it to the very top earlier that day! We were up there, near the pointy end!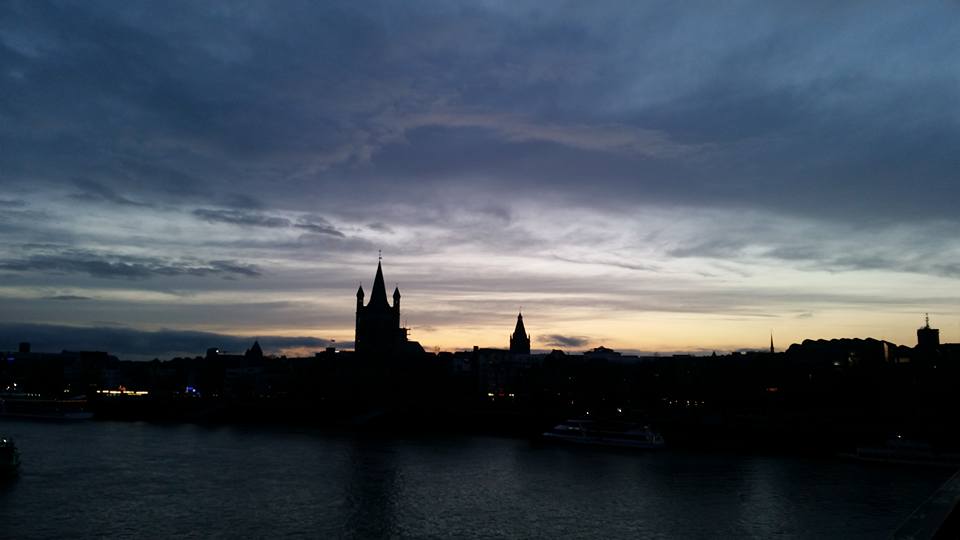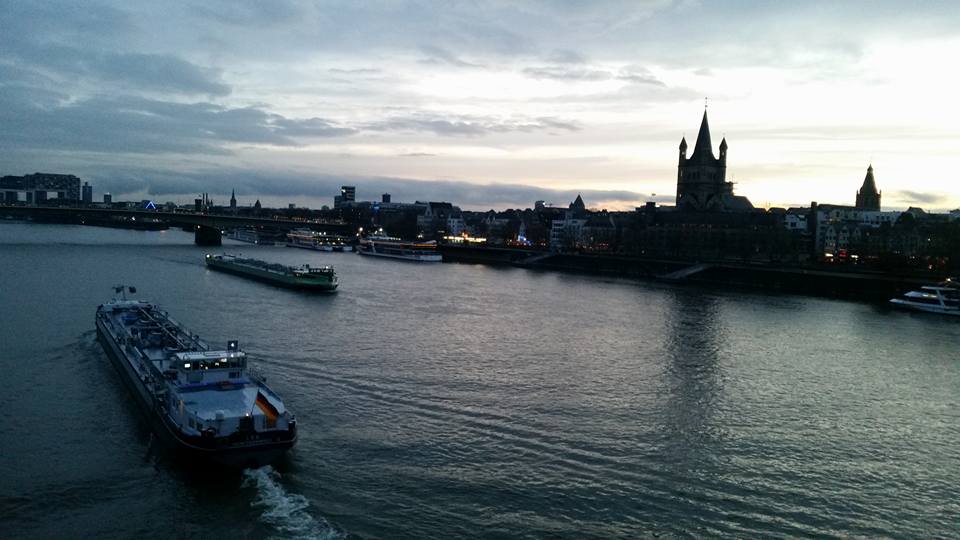 DRIVE ON THE AUTOBAHN IN GERMANY!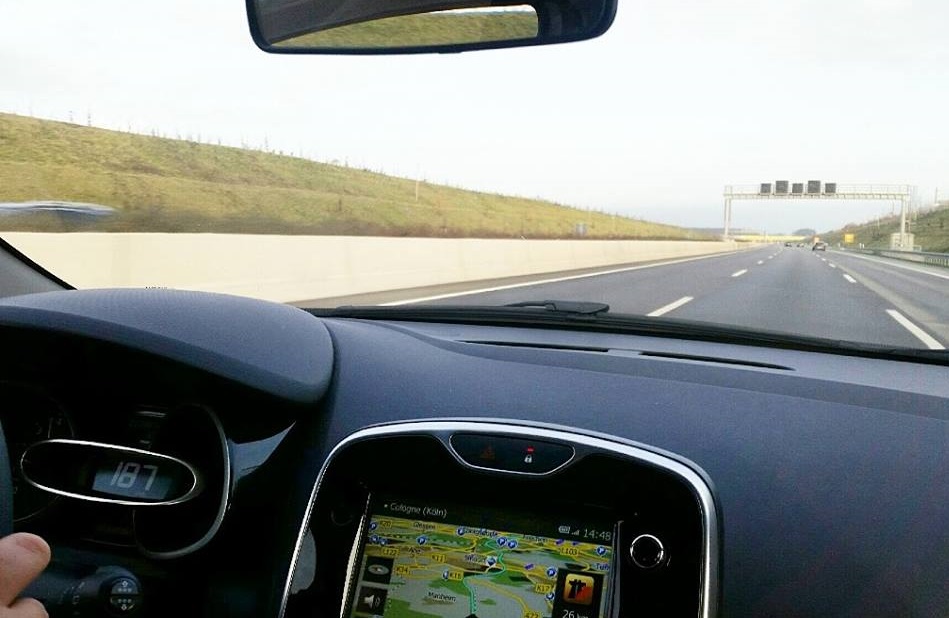 While driving from Belgium to Germany, I was able to cross off a bucket list item! My friend drove on the infamous autobahn aka the freeway in Germany where you can drive ridiculous speeds like 187 km/hr aka 116 miles an hour!!! Being a passenger was terrifying so I can't even imagine what it would feel like to drive it. I'll have to come back and drive it! It was scary I won't lie lol but super cool to experience! And yes we were definitely driving 187 km/hr!!
---