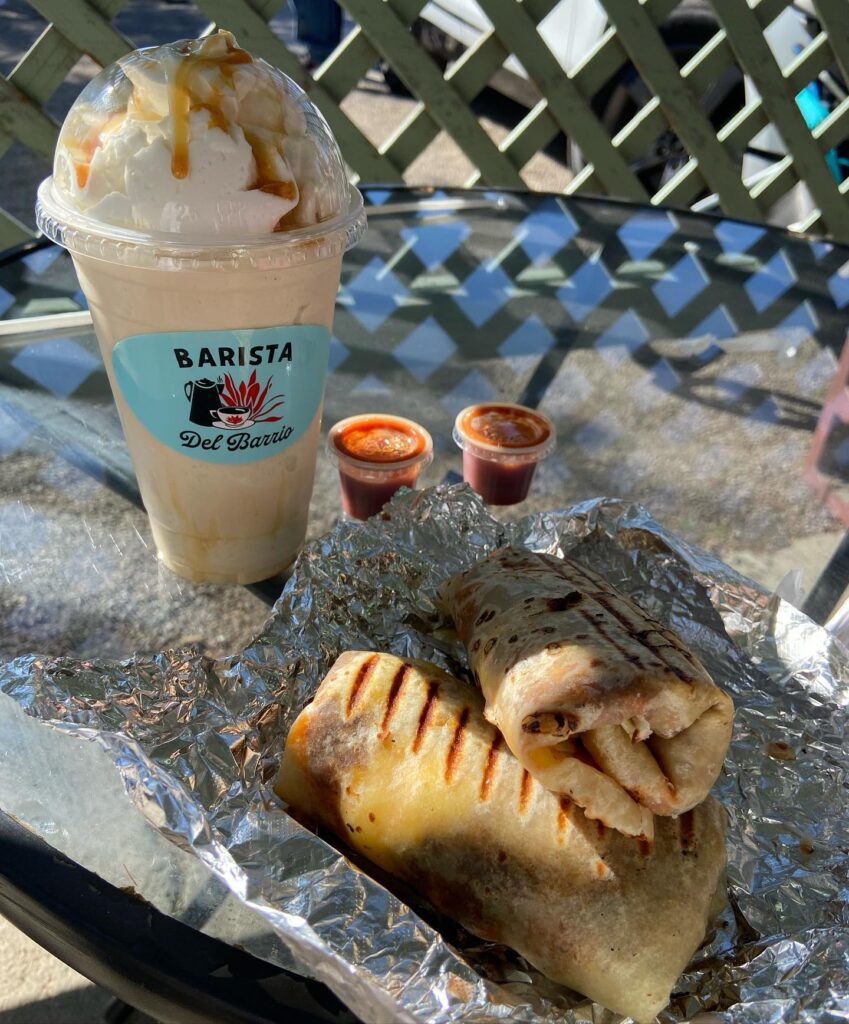 When you think of Tucson, the first type of food to come to mind is probably Mexican food which we do have a lot of (and it's all delicious) but there are so many kinds of restaurants in this beautiful city. This post is part of The Ultimate Tucson Bucket List series and has been a labor of love and includes places I've found on my own, via the Internet, and via friends! There is so much to eat in Tucson, that I've had to break it down by category (in alphabetical order).
I will say that my favorite restaurant in Tucson is a tie between Guero Canelo, El Charro, and Barista del Barrio depending on what I'm craving that day. Check out more of my favorites below!
Breakfast food
Baja Cafe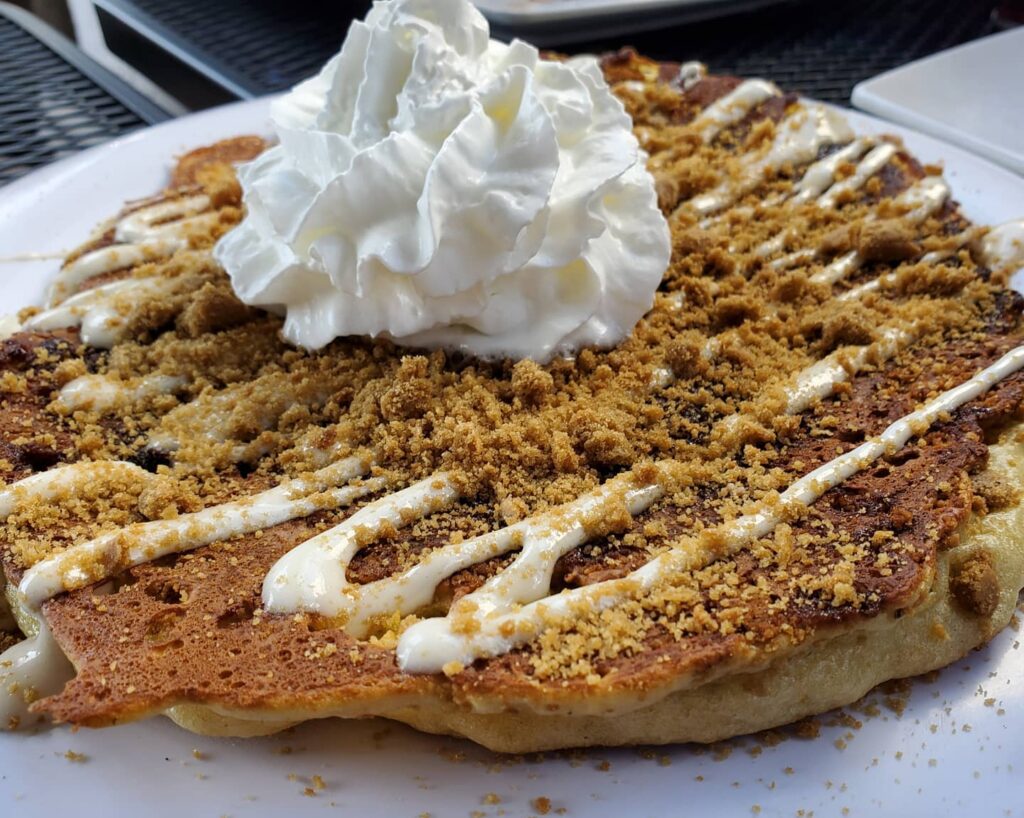 Baja Cafe has the most delicious pancakes including the specialty pancake pictured here : cochinito pan dulce pancake! It tastes just like a Mexican pastry and I need it again now!!!
Blue Willow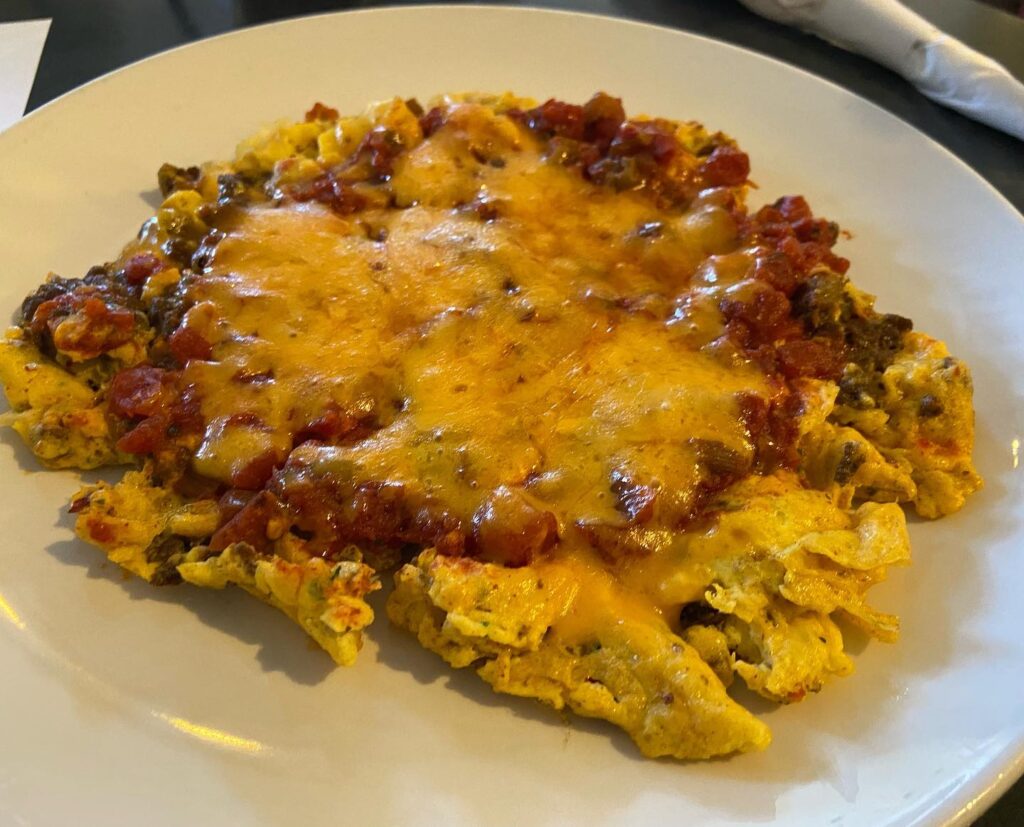 Blue Willow is a really cute restaurant and their chorizo scramble has layers and layers of flavor. Their chorizo is homemade and the salsa and cheddar cheese in top is just *chef's kiss*.
Seis Kitchen
If you are looking for a bomb breakfast spot in Tucson, then look no further than Seis Kitchen!! I had the Chorizo con Tortilla plate and it was amazing!!! It comes with a gordita corn tortilla, chorizo, cheese, red chile sauce, roasted green chile, two fried eggs, queso fresco, red onion, cilantro & sour cream. As if that wasn't enough food it also comes with smashed beans and crispy potatoes!
Barista del Barrio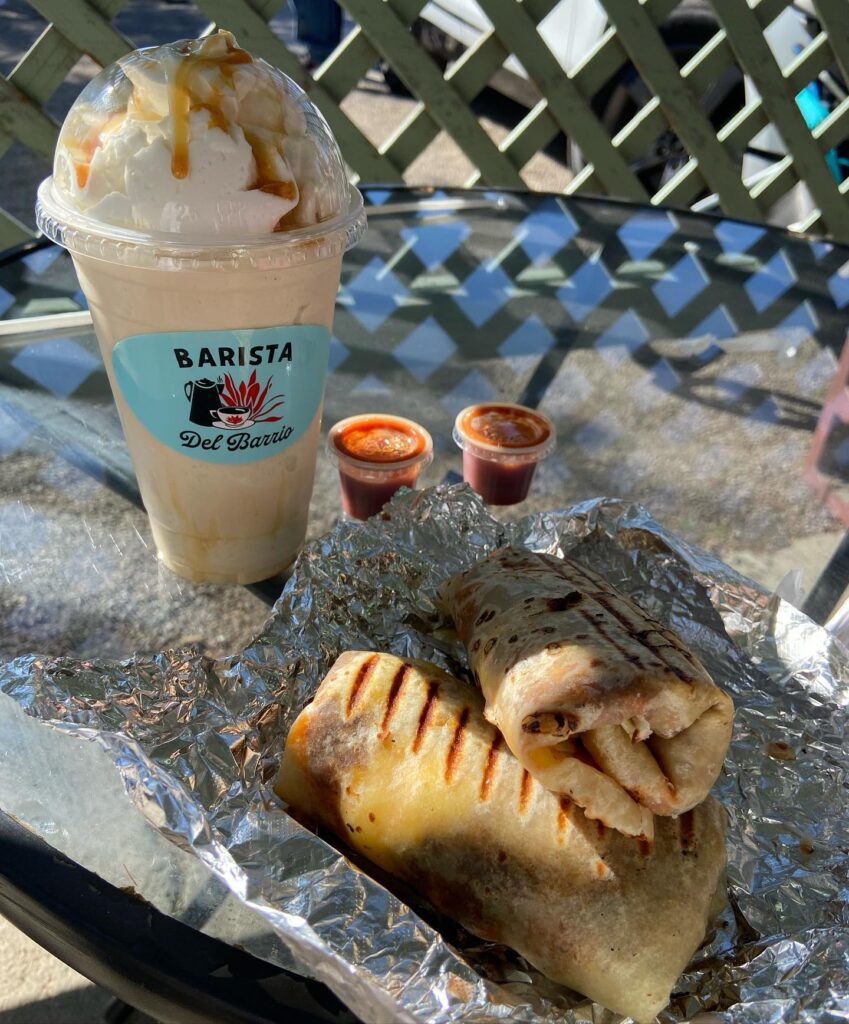 If you haven't been to Barista del Barrio and tried their homemade chorizo burritos, stop what you're doing and go now. You get 2 smaller burritos which honestly makes it easier to eat and they are packed with flavor. Their coffee is also incredible and I wish I was there now.
Penca Restaurant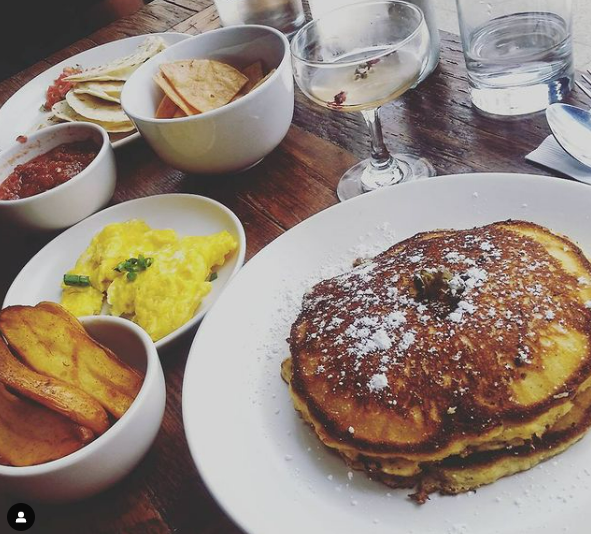 I LOVE the brunch at Penca Restaurante! I had the delicious pancakes that tasted like heaven, eggs and fingerling potatoes. This place was super cute and hip and they have the best sangria in town! Literally.
Prep & Pastry
Prep & Pastry is HANDS DOWN my favorite brunch place in Tucson. Not only is it super cute and a little fancy without being too pretentious, it has DELICIOUS food and amazing alcoholic beverages. My only complaint is that this place is so good that there is always a wait, but let me tell you it is worth it. They also have really delicious pastries!
Frank's & Francisco's Denoche Restaurant
Frank's & Francisco's has delicious breakfast! It's a great place to go after a long hike.
Bobo's
Bobo's has hands down the best and biggest pancakes in all of Tucson!
Burgers
Lindy's on 4th
Lindy's on 4th has the best burgers in all of Tucson! I highly recommend them. They're also pretty affordable and I can say that as I was a broke college student and I was able to eat there!
Mexican Food
El Charro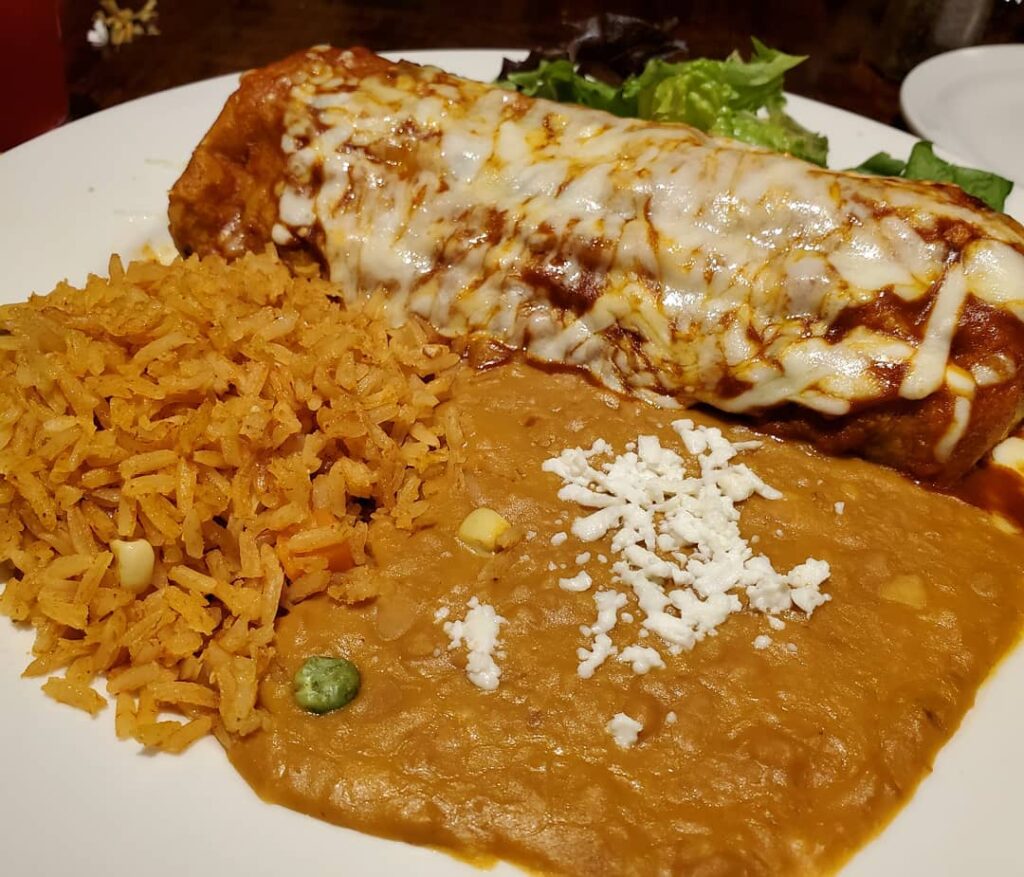 I have a new favorite restaurant in Tucson: El Charro! I HIGHLY recommend the chile con carne chimichanga or burrito!!!!! It's so flavorful that I went back the next day for dinner and ordered the same thing. They have been in business for 97 years and I can see why, their food is amazing and rumor has it that this is where the chimichanga was invented!
Guero Canelo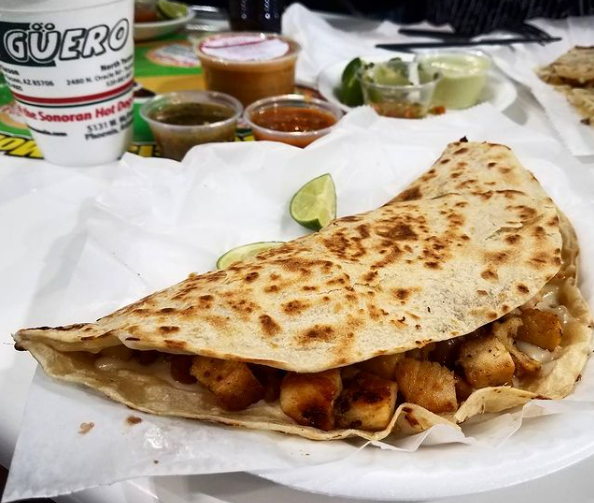 There are so many delicious Mexican restaurants in Tucson (given the fact that we are only a few hours away from Mexico) but my absolutely favorite restaurant has to be El Guero Canelo. It's very difficult to find someone who doesn't like Guero Canelo. The meat that they use is just super delicious and tender and always perfect, their tortillas are on point, the salsa is on fire every time and I just cannot say enough good things about this place. This was my family's spot whenever they would go visit me in Tucson and everytime I go to Tucson, I stop here.
Mi Nidito
Mi Nidito is a delicious Mexican restaurant in Tucson. There's always a huge wait but if you're looking for a nice sit down restaurant with a ton of history, then this is the spot for you!
Taco Shop
When I was in college, all of the drunk students would go to the taco shop for late night breakfast burritos. They are DELICIOUS!
Pizza
Frog & Firkin
If you are looking for a restaurant near campus that has a variety of items on their menu, then I highly recommend Frog & Firkin! I love their deep dish pizza but their sandwiches and burgers are also delicious!
No Anchovies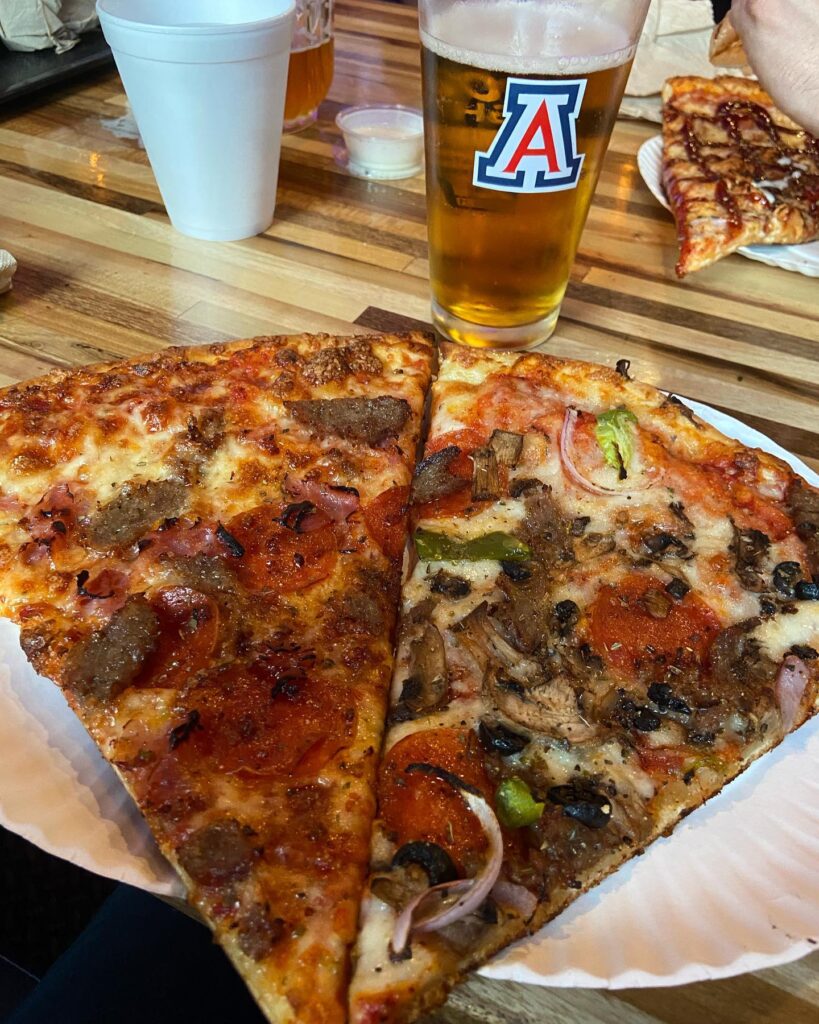 No Anchovies has delicious (and pretty cheap) pizza, are quick and have a great beer selection. I legit go there every time I'm in town.
Vietnamese Food
Miss Saigon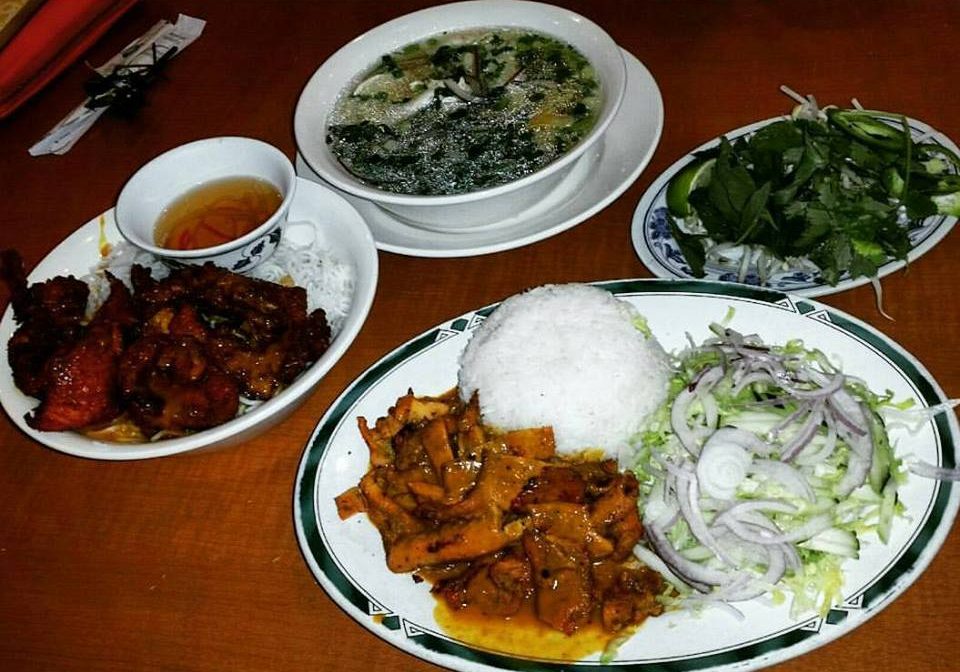 I can never leave Tucson without going to one of my favorite restaurants: Miss Saigon! Some of the BEST Vietnamese food in Tucson for sure. Had my usual coconut curry chicken, Rafa had the catfish, and Cali had some pho. Everyone needs to try this place.
Wings
Empire Wings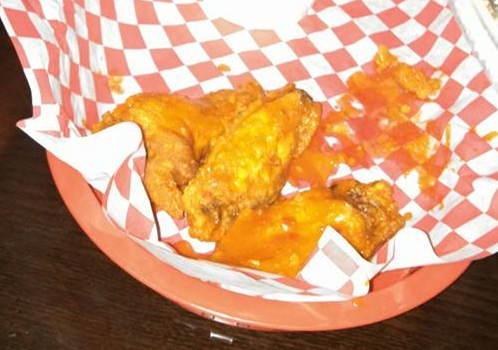 This place is known for its wings and I can definitely see why!! One of my favorite places to grab wings in Tucson. Highly recommend!
Wings Over Broadway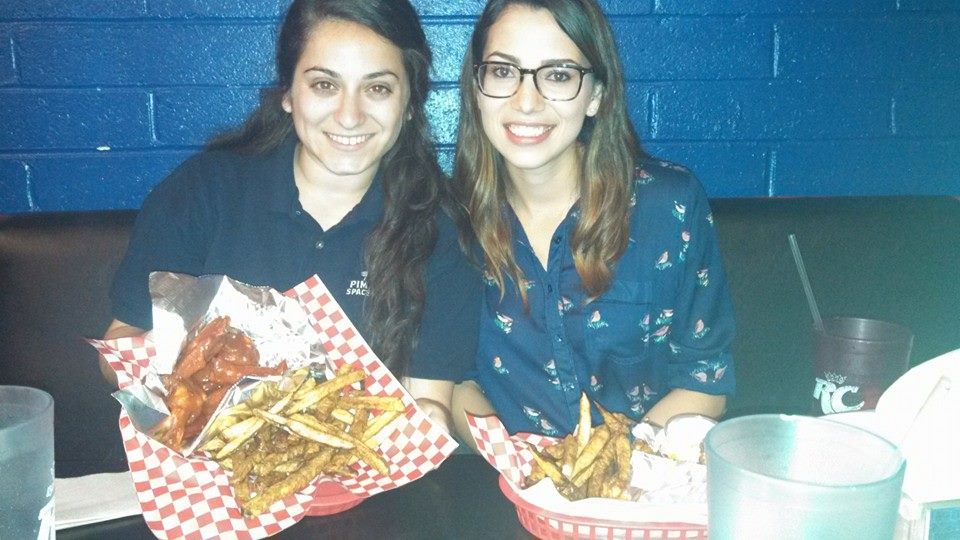 This place is also super well known for wings in Tucson and I can see why. Super flavorful and spicy that they made me tear up.
---
Feel free to check out the entire catalog of my Food Bucket List for category inspiration and email me or comment below asking me for more restaurant recommendations as I aim to please!
I hope you all enjoyed the list! Stay tuned for the Ultimate Tucson Bucket List for other ideas of what to do in this beautiful city! Thank you all for reading, and stay enthusiastic!
Feel free to follow the adventure on social media
Facebook / Instagram / Twitter / Youtube
-Maira