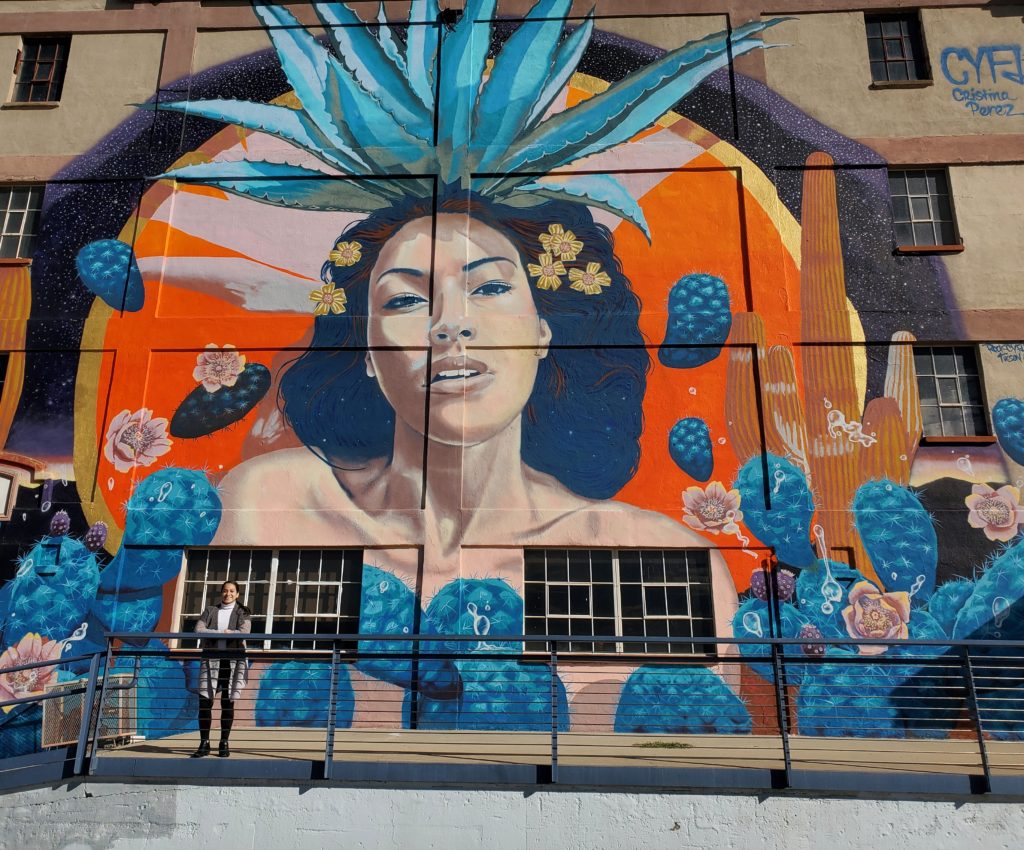 I was in Tucson this last weekend and since we had a later check in to our hotel than usual, my boyfriend and I decided to explore Tucson and enjoy some of the murals I had heard so much about. I ran across this article that outlines 45 amazing Tucson murals and where to find them, chose my favorites, and we set off to find them! There is so much artistic talent in Tucson and I know I will be back to check out the rest of the murals. Let me know if my favorites align with your favorites!
I'm an efficient person so what I did was choose my favorite murals and then map out the best route so that I wouldn't have to backtrack and so that it would lead me to our hotel in the Catalina Foothills.
Murals are listed in the order that we visited, enjoy!
Frida and Diego
Location: South of Menlo Park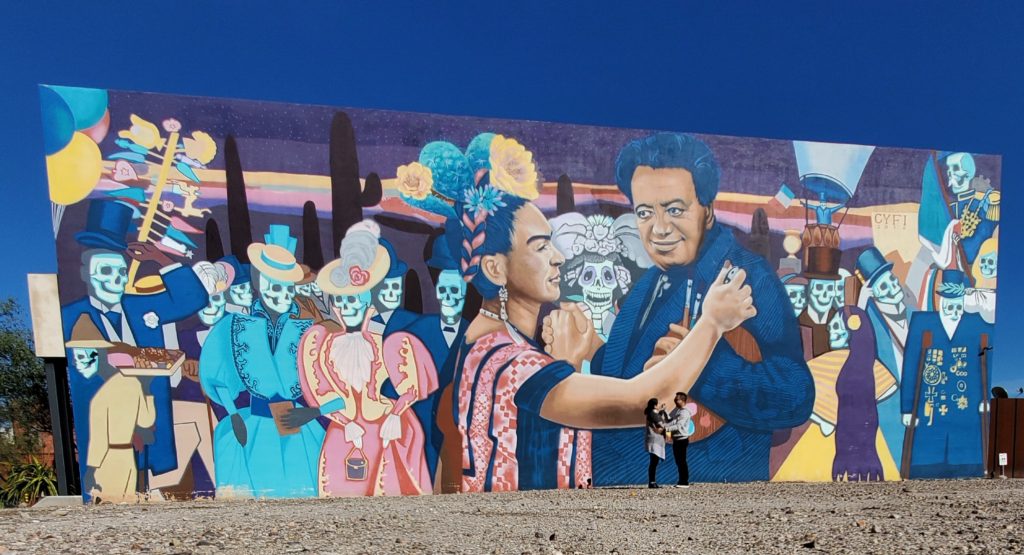 My boyfriend and I of course had to recreate this mural with a little huge/dance.
Selena
Location: American Eat Company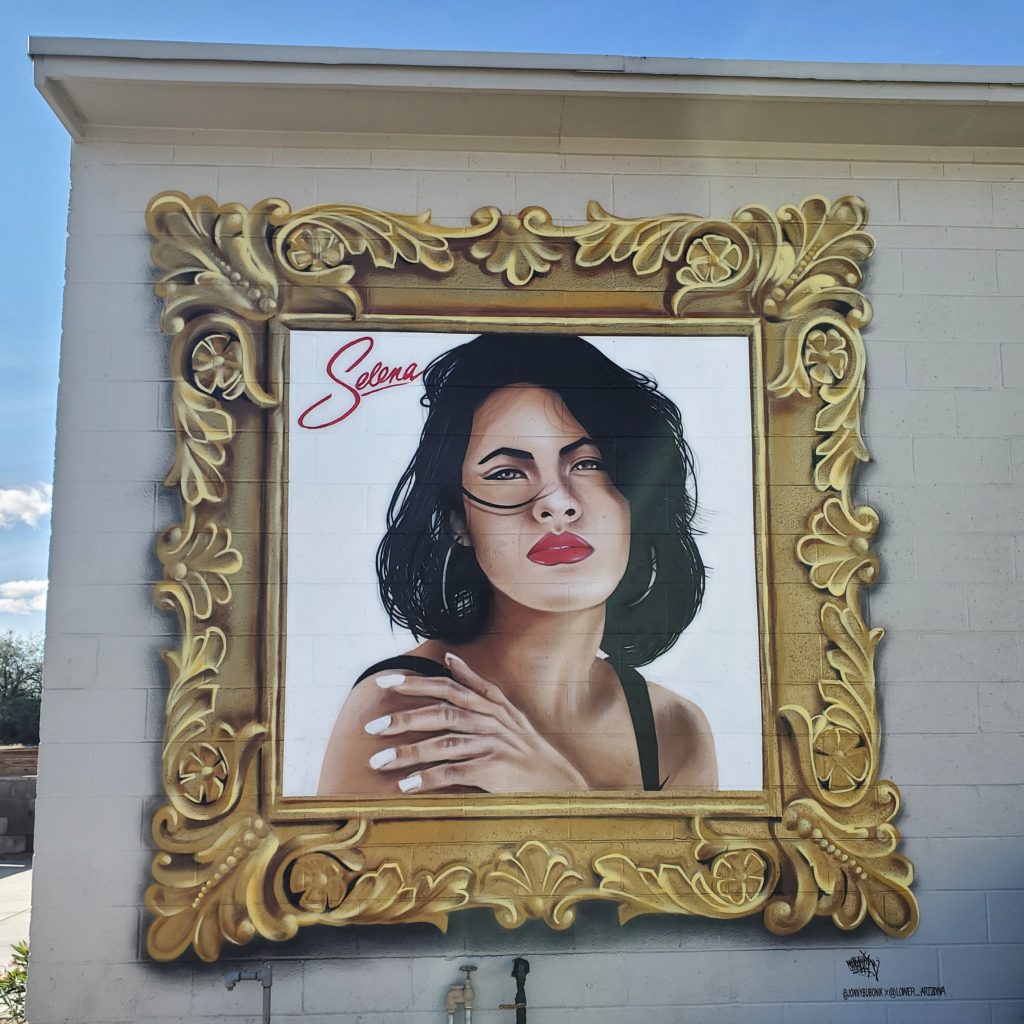 This was one of my favorite murals because Selena is an icon and the frame looks so real!
Finding Nemo
Location: 197 E Toole Ave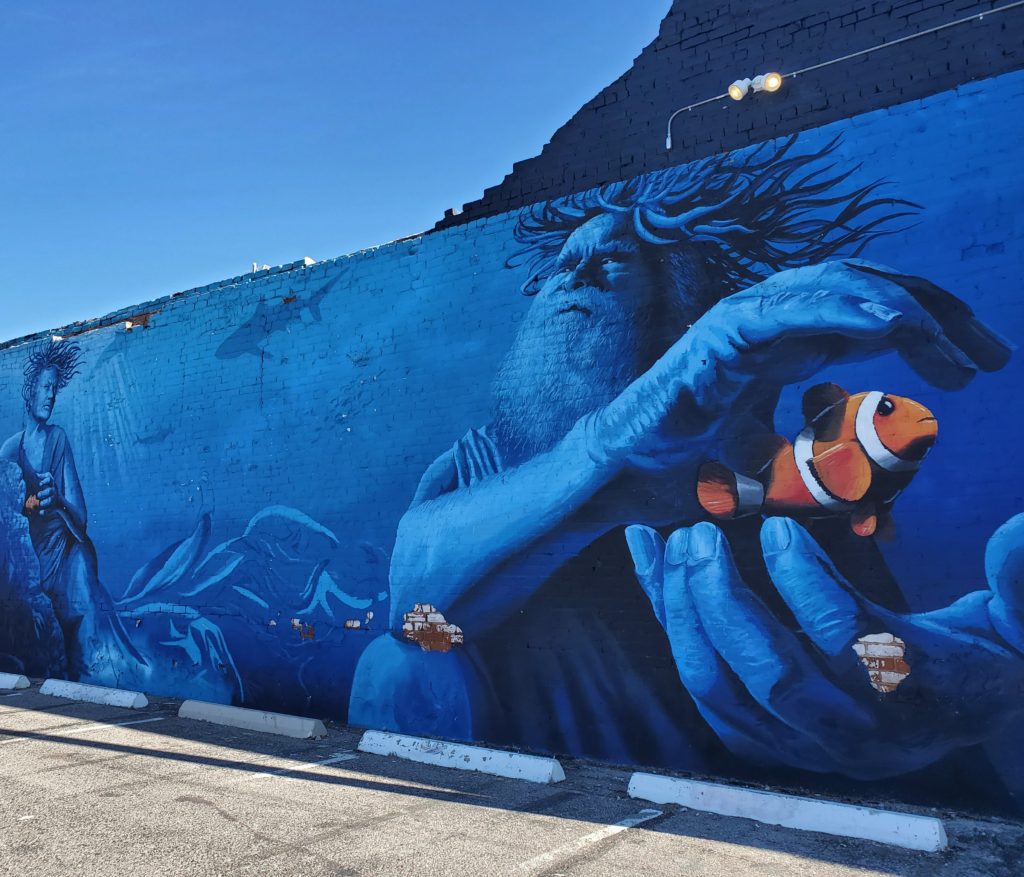 Who doesn't love Nemo?!
Goddess of Agave
Location: Benjamin Plumbing Supply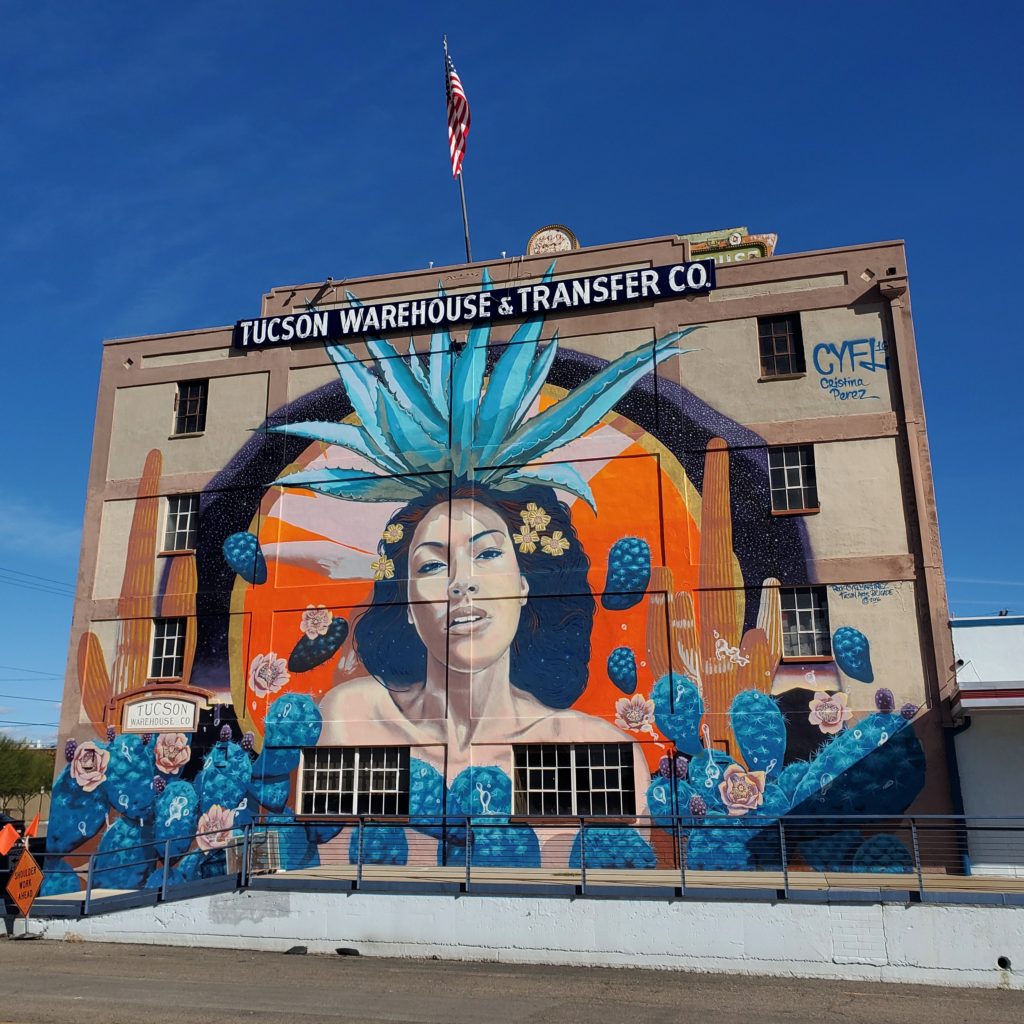 This one is just so majestic!
Tucson Bikes
Location: Across from Benjamin Plumbing Supply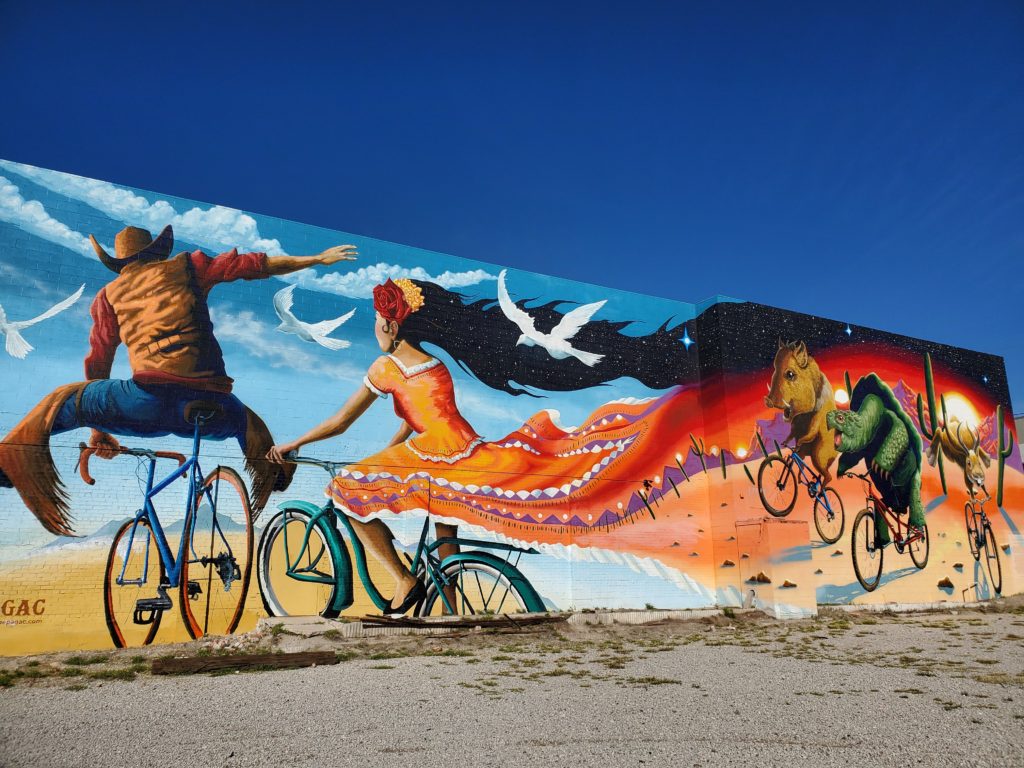 This one mixes traditional with the supernatural and I love it!
Star Wars Cantina
Location: 600 N 4th Ave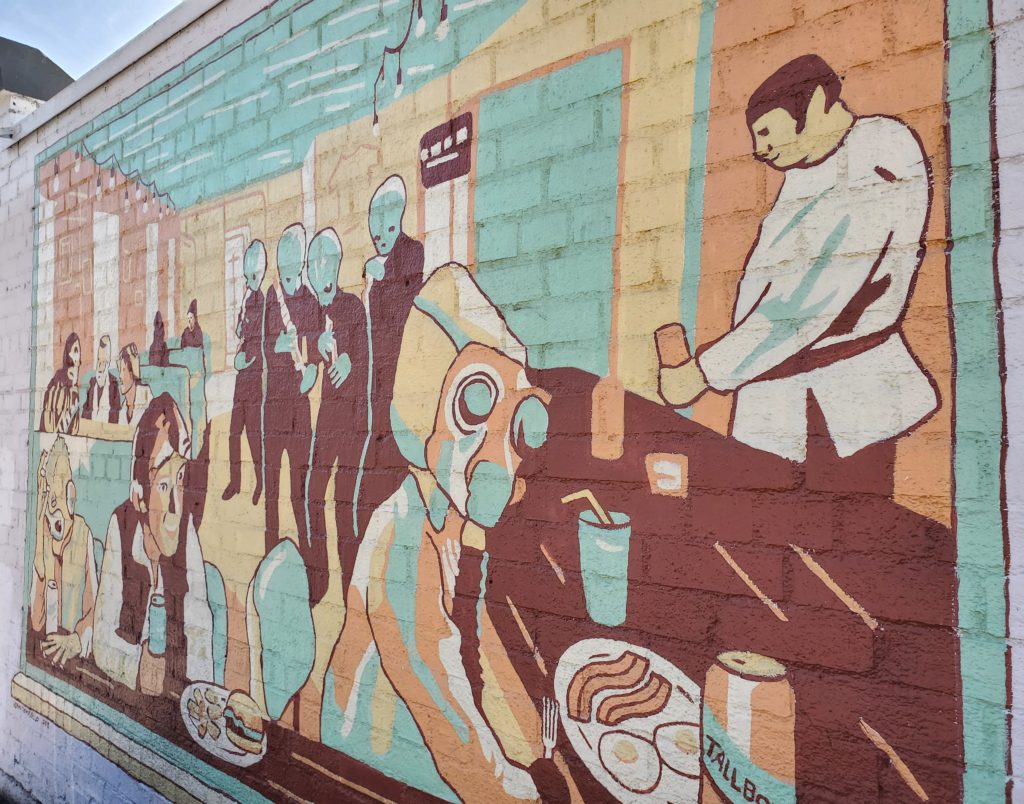 Who doesn't love Star Wars?!
Toma
Location: El Charro Downtown Location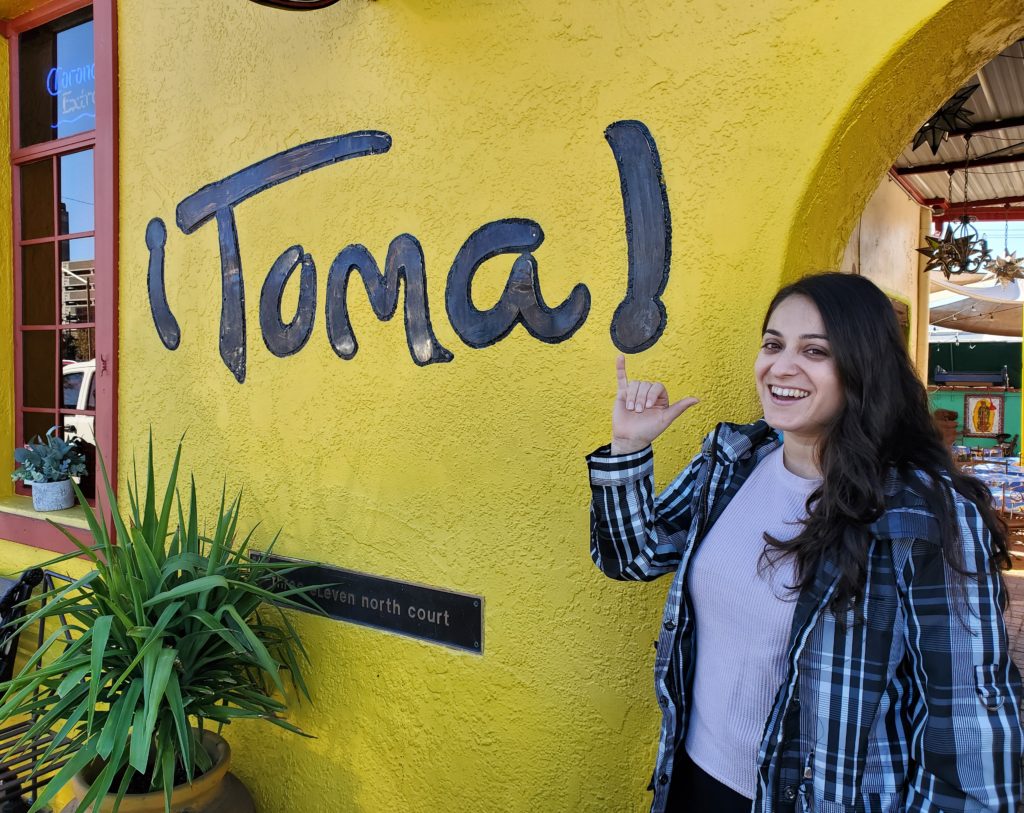 Now this one isn't technically a mural but I think it's a cool Instagram backdrop so I'm adding it to the list! This is right outside of my new favorite restaurant El Charro, at its downtown location. For my non Spanish speakers, Toma is Spanish for Drink!
---
I hope you enjoyed the murals! If you'd like to see more articles about Tucson, check them out here!
Thank you all for reading, and stay enthusiastic!
Feel free to follow the adventure on social media
Facebook / Instagram / Twitter / Youtube
-Maira
Please follow and like us: