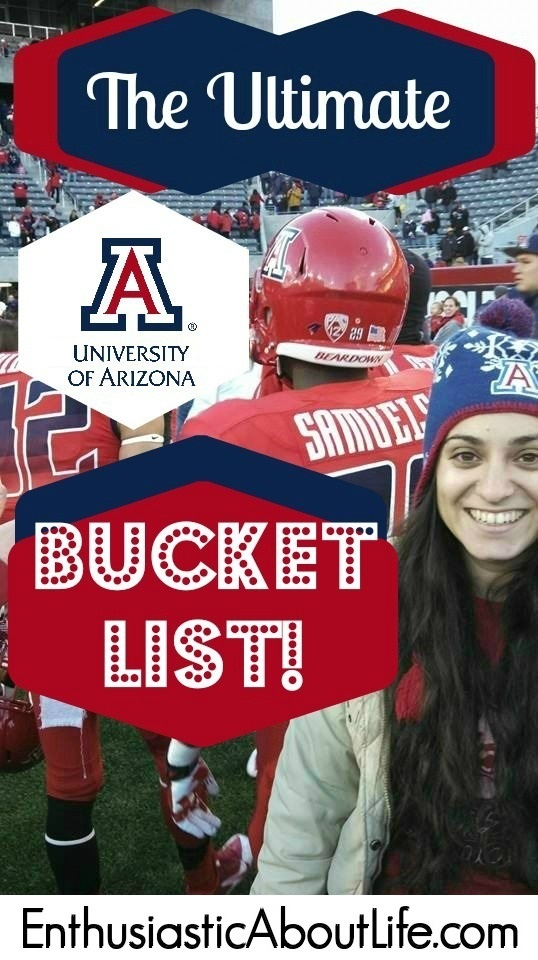 Since Enthusiastic About Life started with my graduation bucket list when I was at the University of Arizona, I figured I should share the Ultimate University of Arizona Bucket List. It's the perfect time to share because classes just started! Senior year FLIES by so definitely start crossing some of these items ASAP.
But I have to remind you, it's not about how many items you cross off, but how many memories you make and how epic you make your last year at the best university in the world! Let me know if there are any other bucket list items that I may have missed, enjoy!
#30: Explore the best that nature has to offer
Tucson is such a beautiful place. If you don't believe me, take a hike. Literally. Go on a hike and enjoy the beauty that nature has to offer. There are so many places to hike in Tucson! My favorite hike is Seven Falls. I mean just look at the view! School can be rough, and sometimes taking a little break is exactly what you need. For more ideas of places to hike, check out the Hiking Bucket List.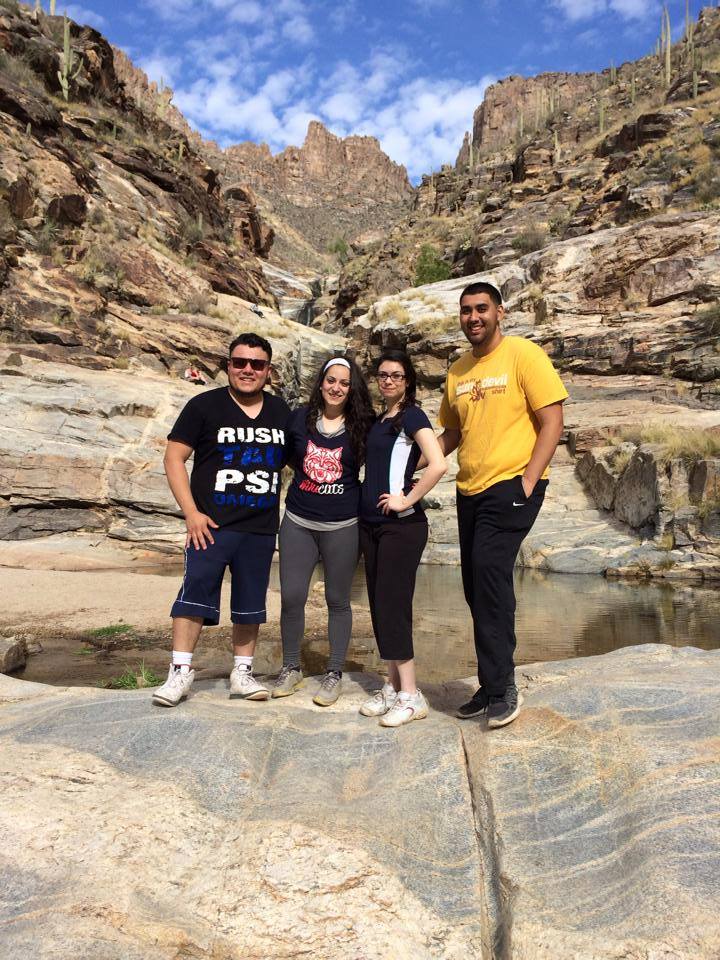 #29: Be a part of the best student section ever
Get a Zona Zoo pass and go to as many games as you can. But it's not enough to go to the games. You need to get involved. You need to cheer. You need to yell. You need to grab the huge cardboard head cut outs of the players and wave it like your life depends on it. GET PUMPED.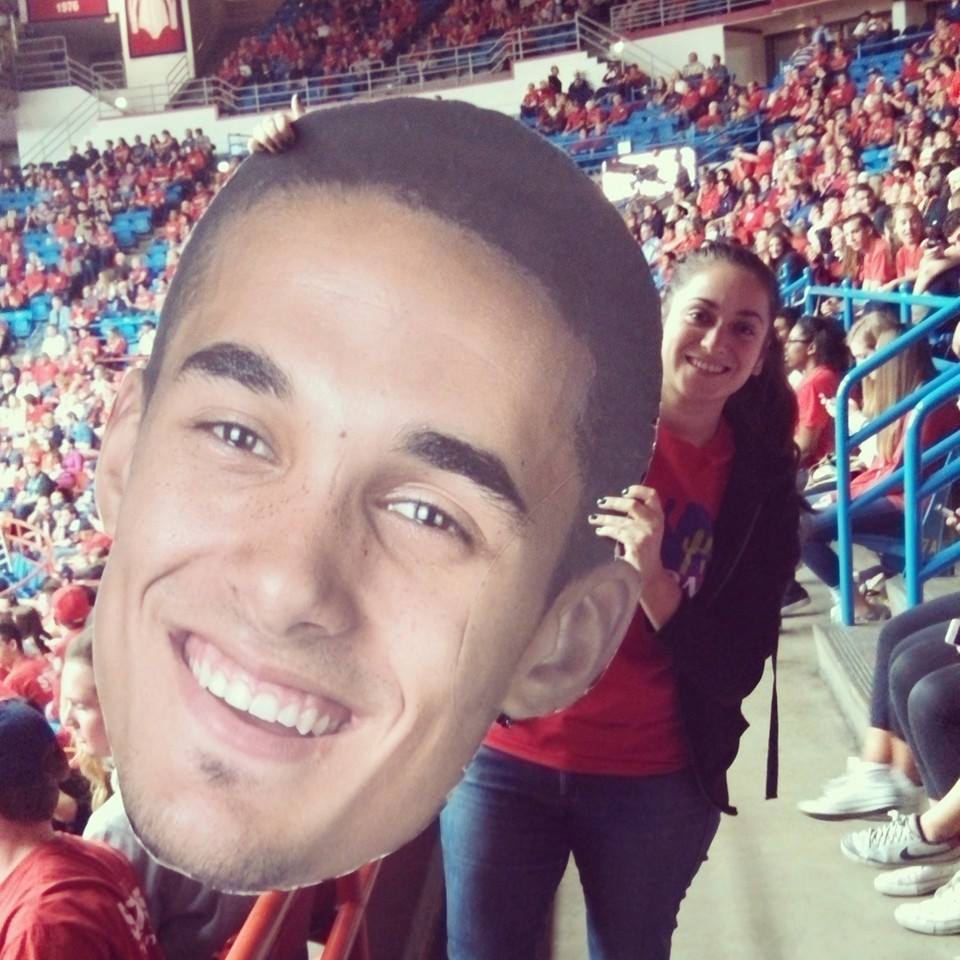 #28: Get involved in inspiring the next generation
You're in college. You're having fun. You're learning what is necessary to be successful after graduation. And all of this is a privilege and it's probably a good idea to find a way to give back and help those who come after you. I did this by joining the Engineering Ambassadors and encouraging the next generation to find their passion and pursue engineering. Trust me when I say that it was a big part of why I had such a fun and rewarding college experience.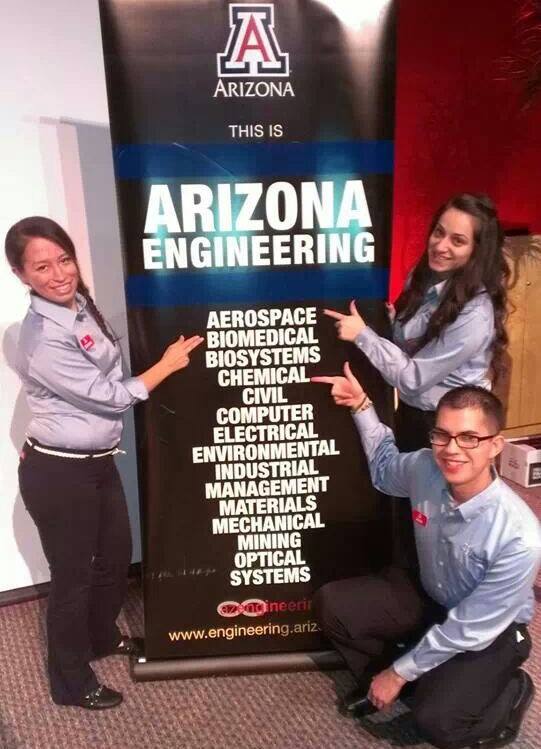 #27: Eat at the best restaurant in town
It's no secret that college towns have some of the best restaurants and Tucson is no exception. There are so many delicious restaurants in Tucson but my favorite happens to be a Mexican restaurant. It might be because I'm Mexican or because Tucson is so close to Mexico but there really is something magical about the Mexican food near U of A. One of my favorite restaurants is Mi Nidito. You need to try this place, it has my endorsement and it also has the seal of approval from Bill Clinton and Enrique Iglesias. Who else do you need?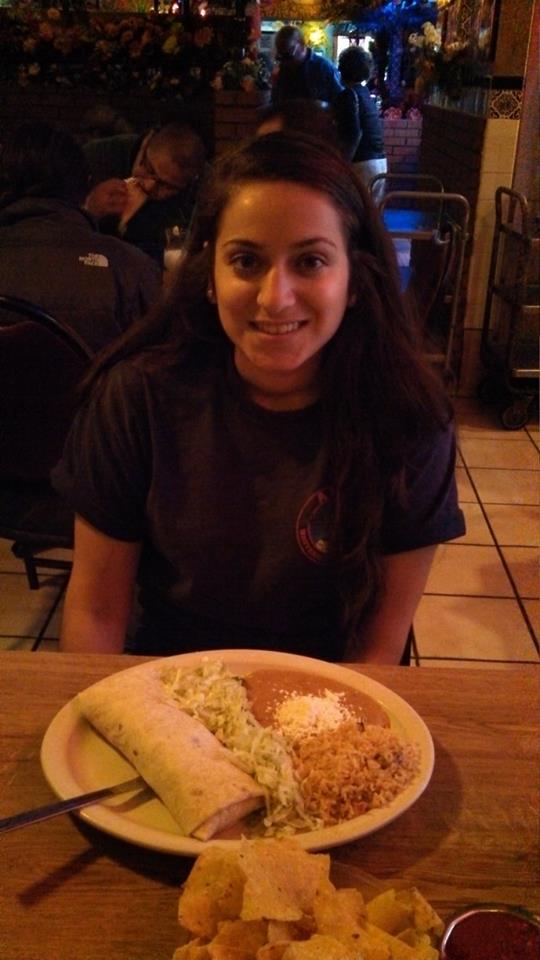 #26: Go on a spontaneous trip with friends
There's something about going out to dinner to with friends at Frog & Firkin, watching a PAC12 Tournament basketball game, wishing you were at the tournament in Las Vegas, and deciding then and there to go. It's called spontaneity and you all need it in your life, ESPECIALLY in college. It doesn't have to necessarily be a trip to Las Vegas (which is what I did), but it's an idea!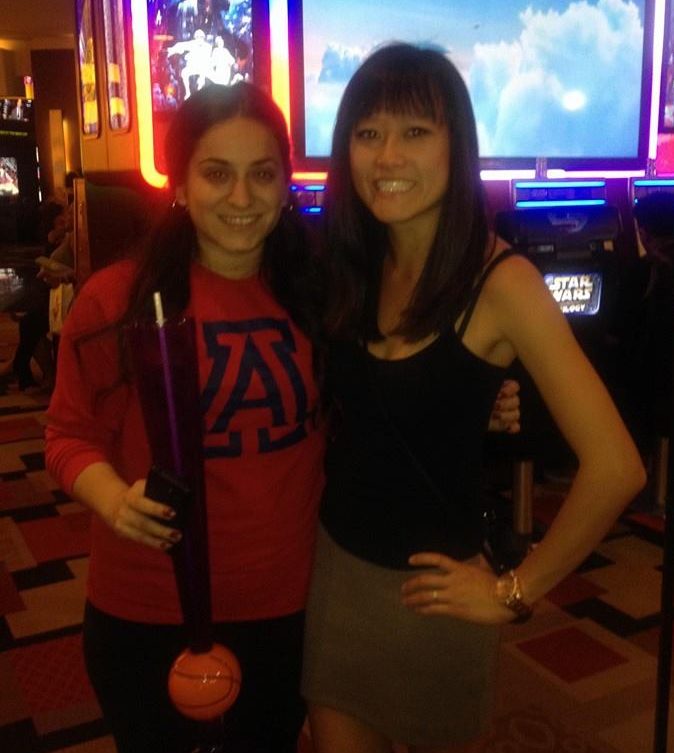 #25: Explore what lies below
Now this next item is not a typical Graduation Bucket List item but I'm adding it because it's unique to U of A and it's unique to Tucson. In Tucson, there is an underground mine called the San Xavier Underground Student Run Mine and it is awesome. Add it to your bucket list!!! It's epic and they show you explosives and the tools they use down there and how often can you say that you've been in an underground mine?!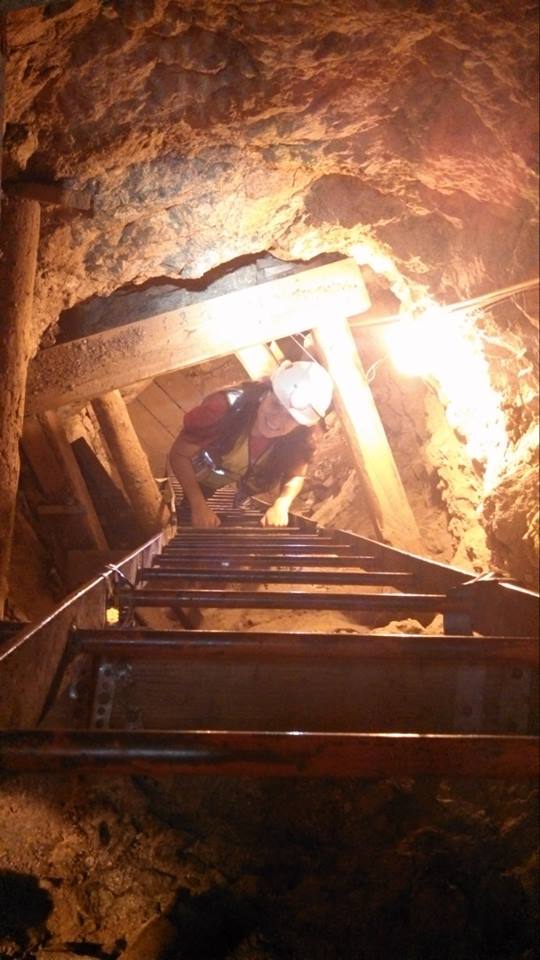 #23: Go to a toga party (and actually wear a toga)
This bucket list item was a little harder to cross off than I initially thought…I guess I didn't know anyone who was going to throw a toga party my senior year of college. But I was determined. So I did what any logical student would do, I made it happen. I actually threw a toga party and my roommates turned it into a graduation party! 🙂 It was so fun and I got to wear a toga! You have to wear a toga at least once during college, it really should be a requirement to graduate. It's almost like a rite of passage.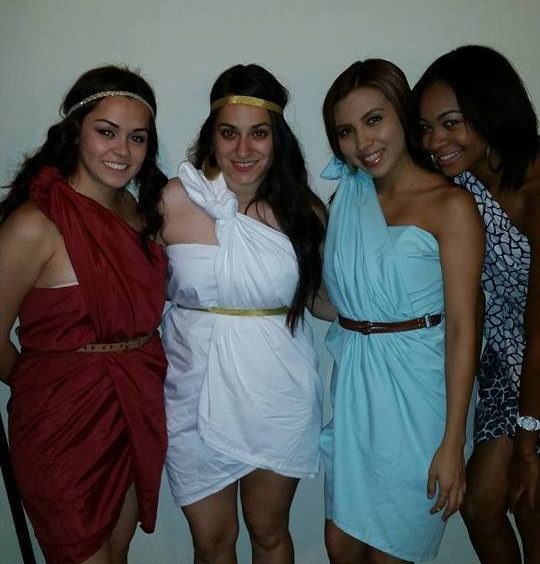 #21: Get a selfie with Wilbur
You are not officially a graduate of the University of Arizona until you get a photo with Wilbur. Wilbur is hands down the most awesome mascot in the world. He's so energetic, super fun, and smells really good! 😉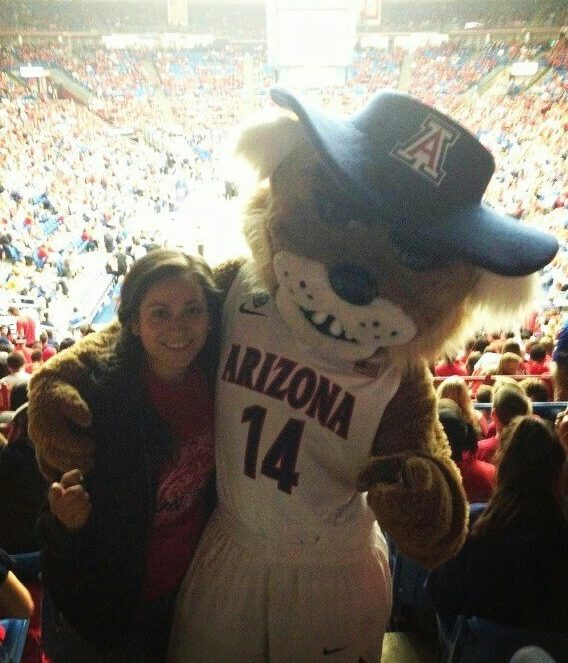 #20: Do something that will benefit you after college
What's the main reason that you go to college? If you answered with get a job, gain knowledge, or find yourself…then yeah I agree. This bucket list item can be used for all three reasons. In order to do something that would benefit my life after college I attended an engineering conference hosted by SHPE or the Society of Hispanic Professional Engineers. Here I was able to network with professionals, learn about myself, and gain some professional development. I encourage you to either attend a career fair or a conference and secure a job! Plus, when the conferences are in another state it gives you a reason to explore.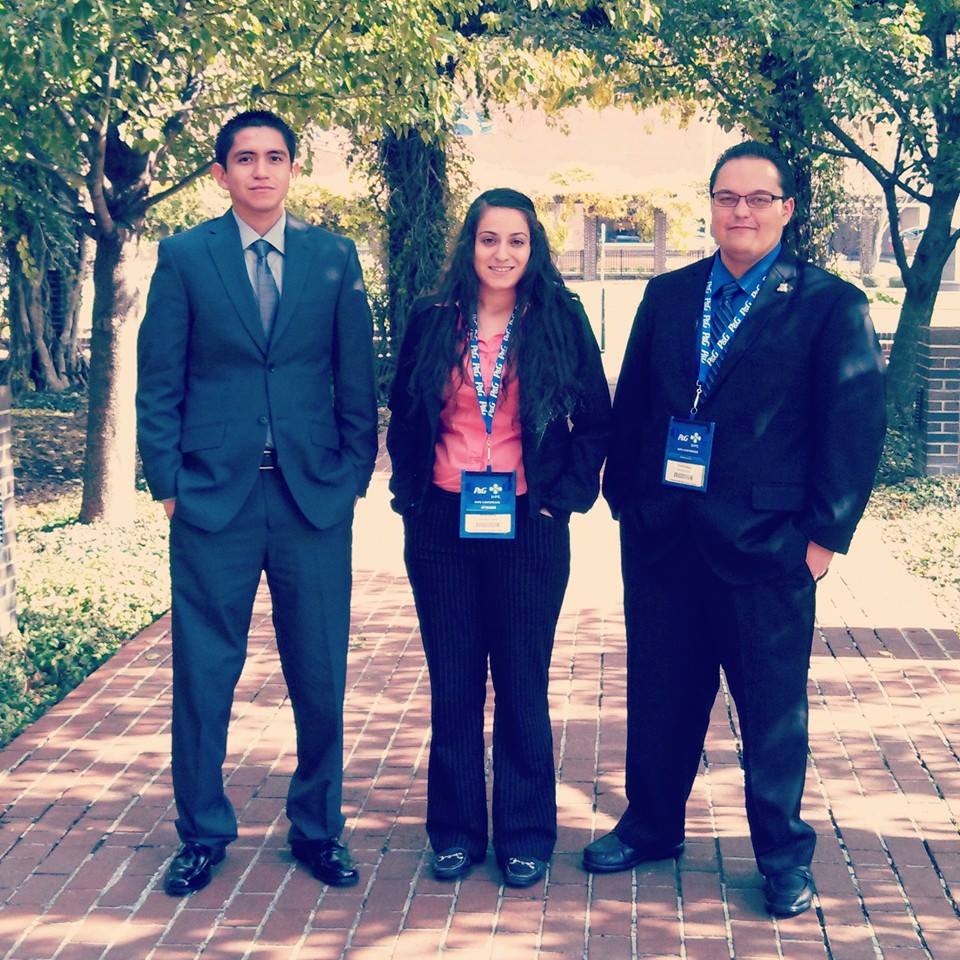 #19: Party like an Arizonian at a pool party
You haven't graduated from the University of Arizona until you go to one of the infamous pool parties. When I was in school (2010-2014), one of the pool parties that was always known to be poppin' was the pool party at The Seasons which is the one I went to. I literally felt like I was on the set of the movie Project X…it was intense.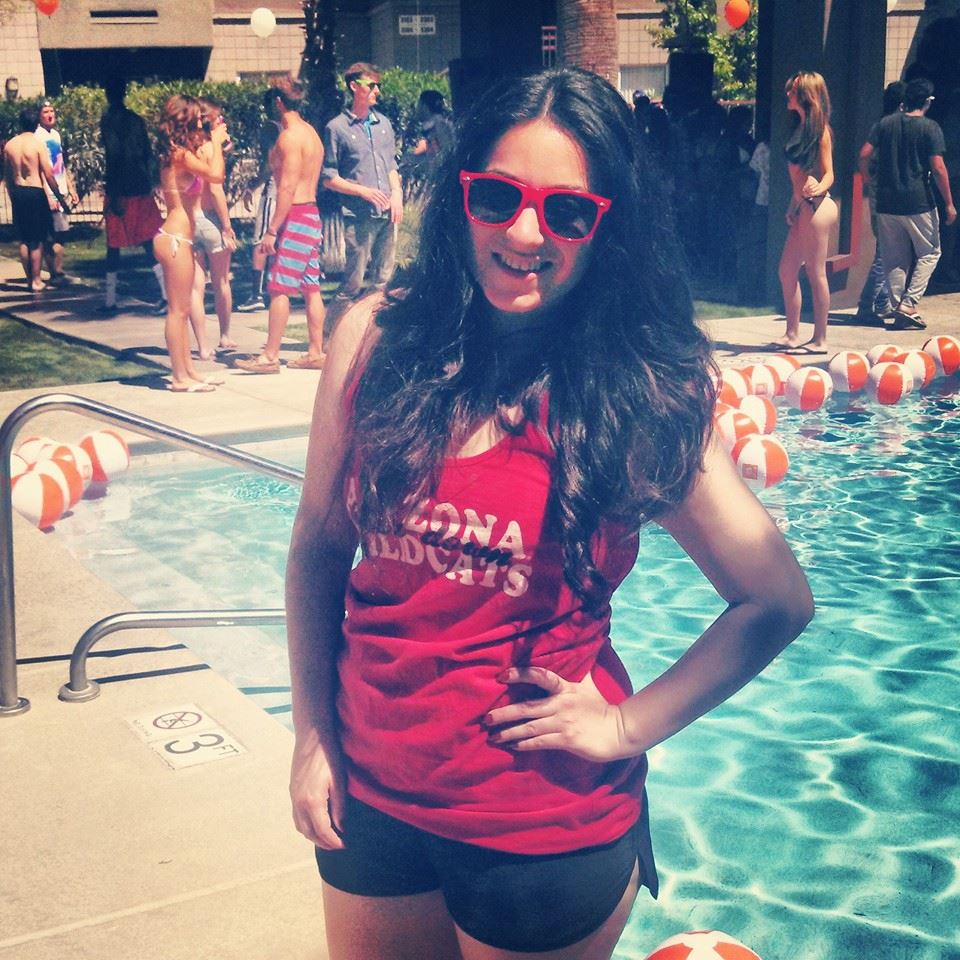 #18: Have one last epic spring break
One of the most stereotypical items on a Graduation Bucket List is of course to have an epic spring break and you absolutely have to. This will probably be your last spring break ever because the real world doesn't have a spring break unfortunately 🙁 You can do anything from going to the beach, to Mexico, to Vegas, etc. I decided on San Francisco because I had never been and I wanted to be a super tourist and have delicious brunch every morning!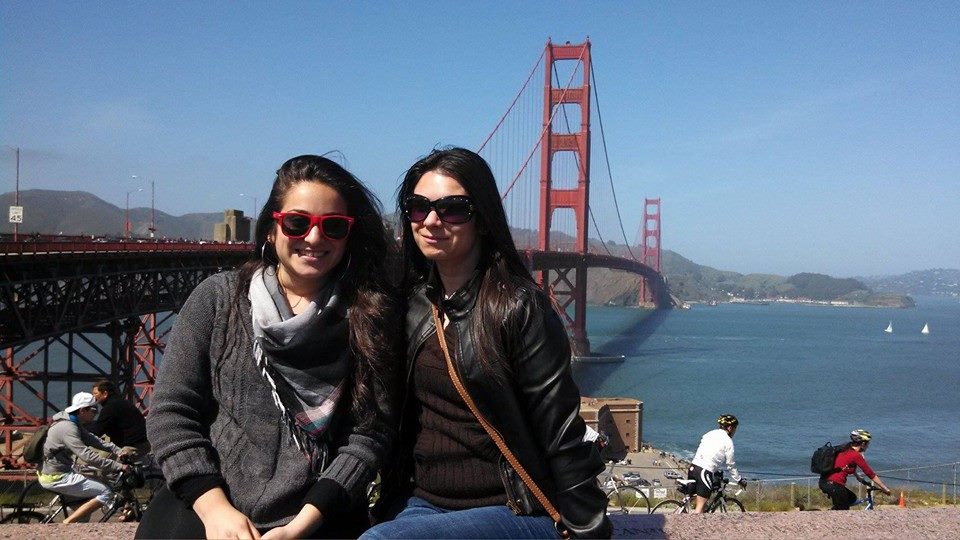 #17: Stop and smell the roses
This. If you're going to take any item off this list to heart, have it be this one. College is difficult. College is emotional. College is exciting. College is just so many things and sometimes we forget that we have a life outside of school. That's why it's super important to just stop. Stop and smell the roses before you graduate. When I stopped to smell the roses I literally sat on the U of A mall (grassy area in center of campus). I slowed things down, relaxed, soaked in the sunshine and just focused on my breathing. No music, no talking, no texting, no social media. Sometimes you just need to stop.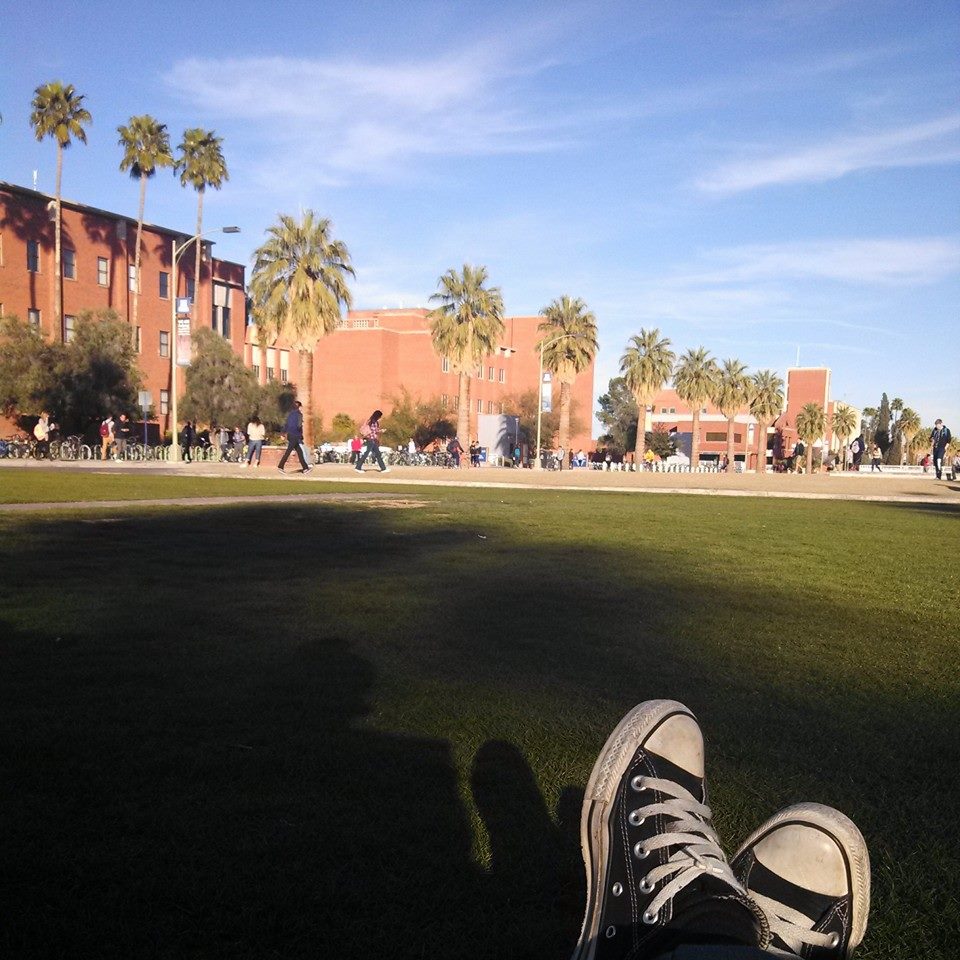 #16: Volunteer for a cause you care about
If you are into volunteering, then college will be your place to thrive. There are so many great organizations in college where you can absolutely make a difference to better our world. And it's super important to volunteer and give back. I did this by volunteering with Relay For Life (an event to fundraise for cancer research and to spread awareness) and to this day, I still continue to give back to this organization. My advice is to find your organization and help where you can.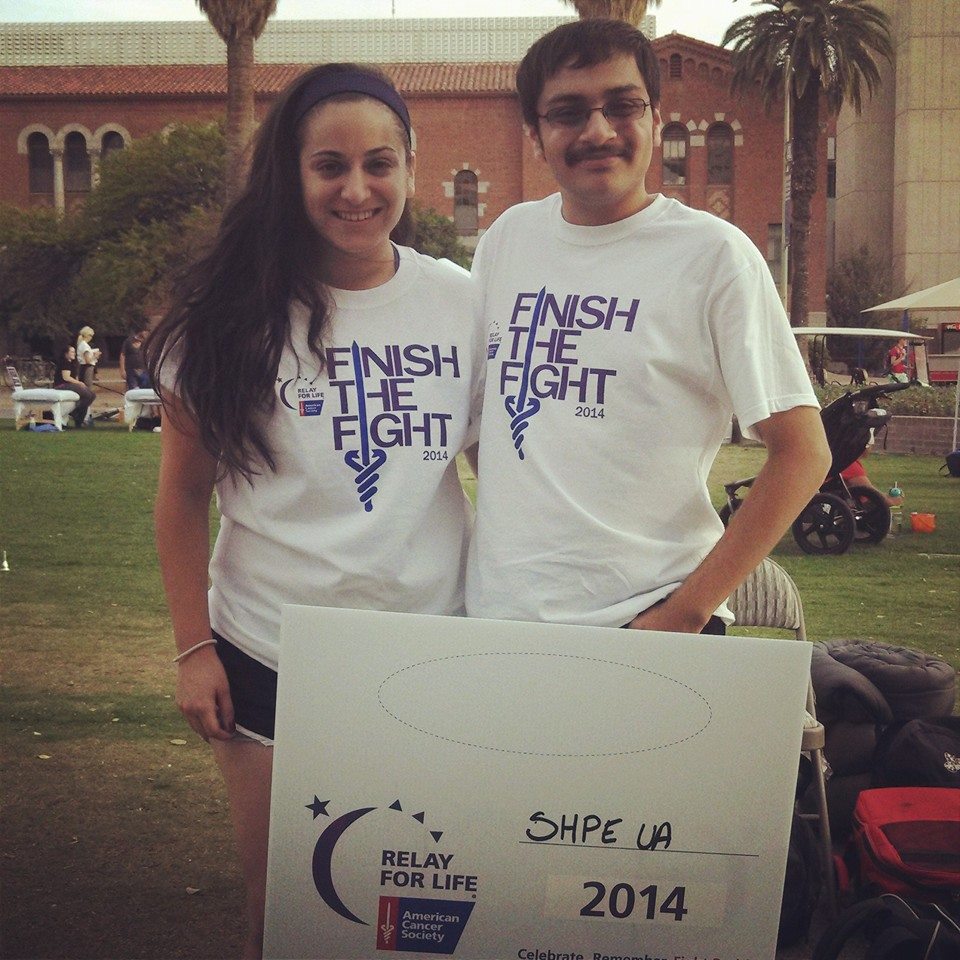 #15: Experience the most intense U of A spirit at homecoming
This is self explanatory. Just go to Homecoming. It's the ultimate time to be a super U of A wildcat and you won't experience anything else like it. There's food, there's fun, there's a parade, and there's a football game! What else do you need?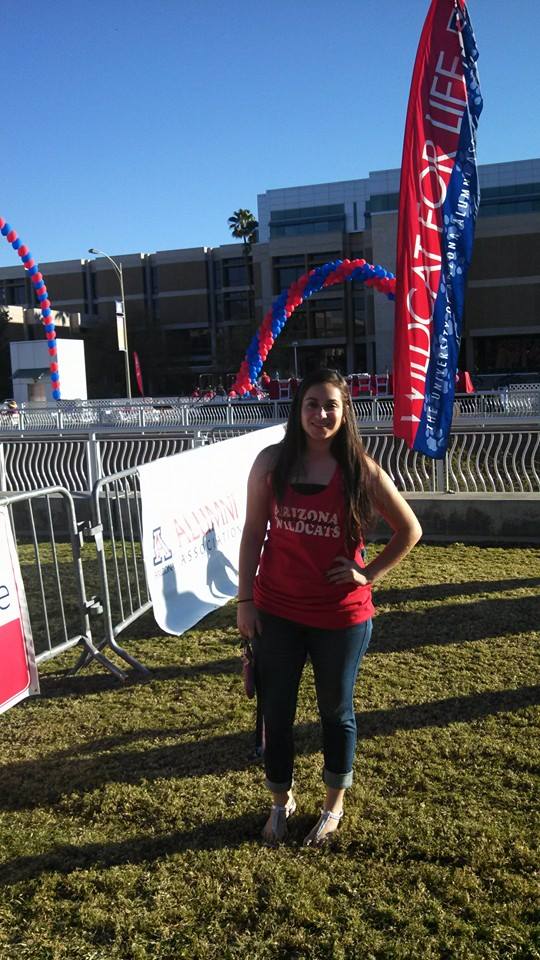 #14: Test drive some student projects, literally
Now this is definitely a bucket list item that you need to take advantage of at the U of A. U of A has some awesome research happening as well as some fantastic student run clubs where the students actually take the theory learned in class and apply it and build projects. One of my favorite projects is the student build baja racing car. I took it out for a test drive and it was way faster than I thought it would be. Check out the projects happening within your major and ask how you can get involved!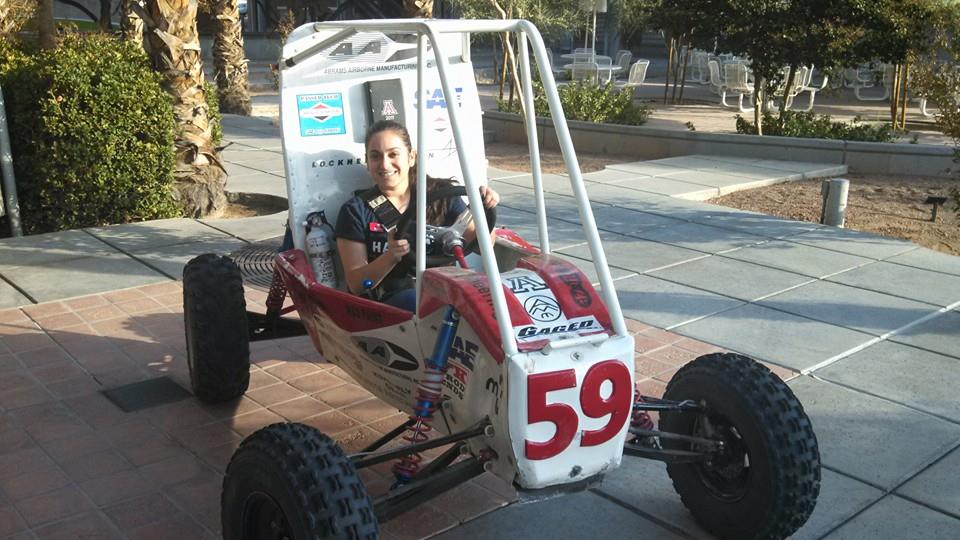 #13: Run like crazy and rush the football field
This item is a stereotypical graduation bucket list item and I hope you get the opportunity to cross this one off. You have to run like crazy and rush the football field after an epic win. During my senior year of college, I got the opportunity to rush the field when we beat Oregon and it was EPIC. I was a little too excited and tripped and fell but I still rushed the field!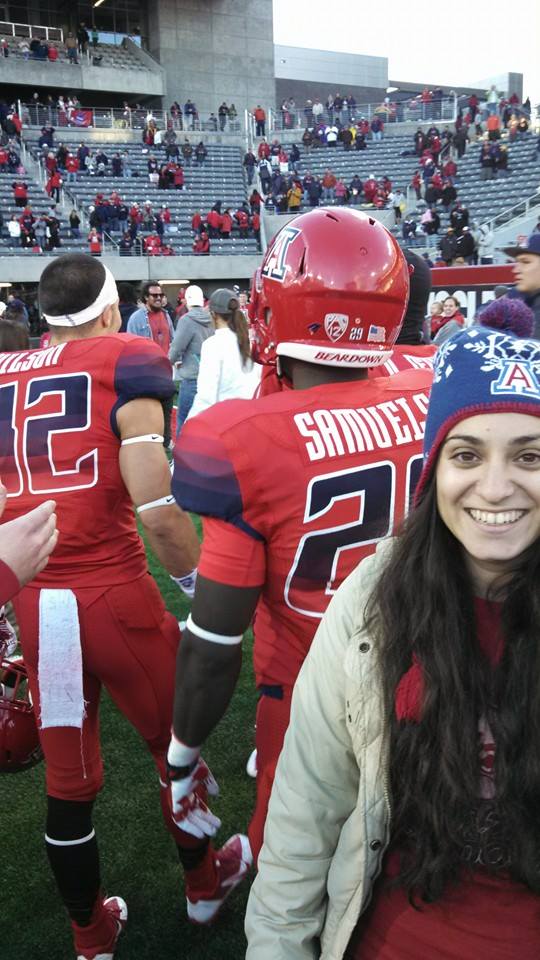 #12: Have a magical winter after final exams
Final exams are rough, everyone knows that. Luckily, at the end of spring semester winter is here and so is Winter Haven! Winter Haven is an awesome addition to your graduation bucket list because it feels so magical! Every year, a whole neighborhood decorates all of the houses in beautiful lights and other decorations. They also collect cans to give to those in need. It's beautiful and it is for a good cause.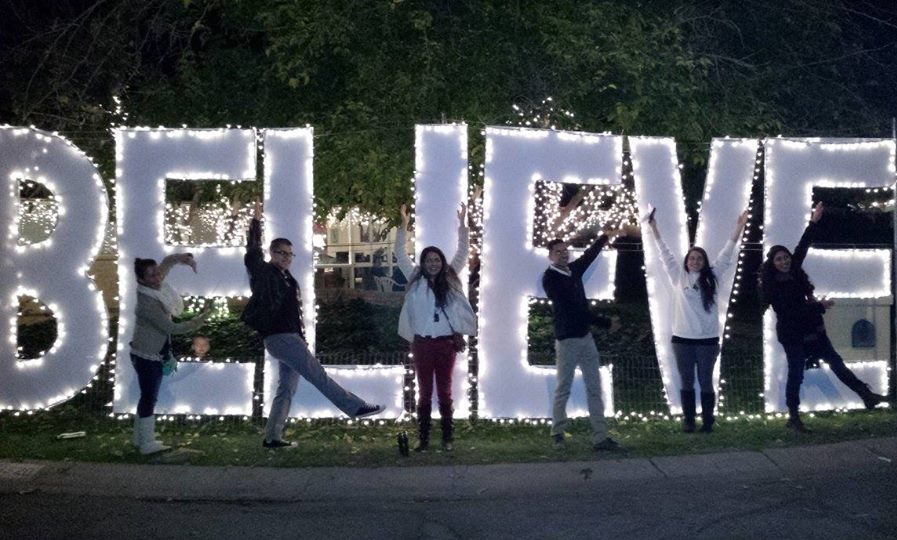 #11: Make a playlist and take a roadtrip with friends
A roadtrip with friends needs to be on your graduation bucket list! We didn't create a playlist but we did take a roadtrip to Slide Rock in Sedona and had a blast! The reason I mention creating a playlist is because on our way to and from Sedona, we literally kept hearing the same songs over and over and that got old really fast (lol).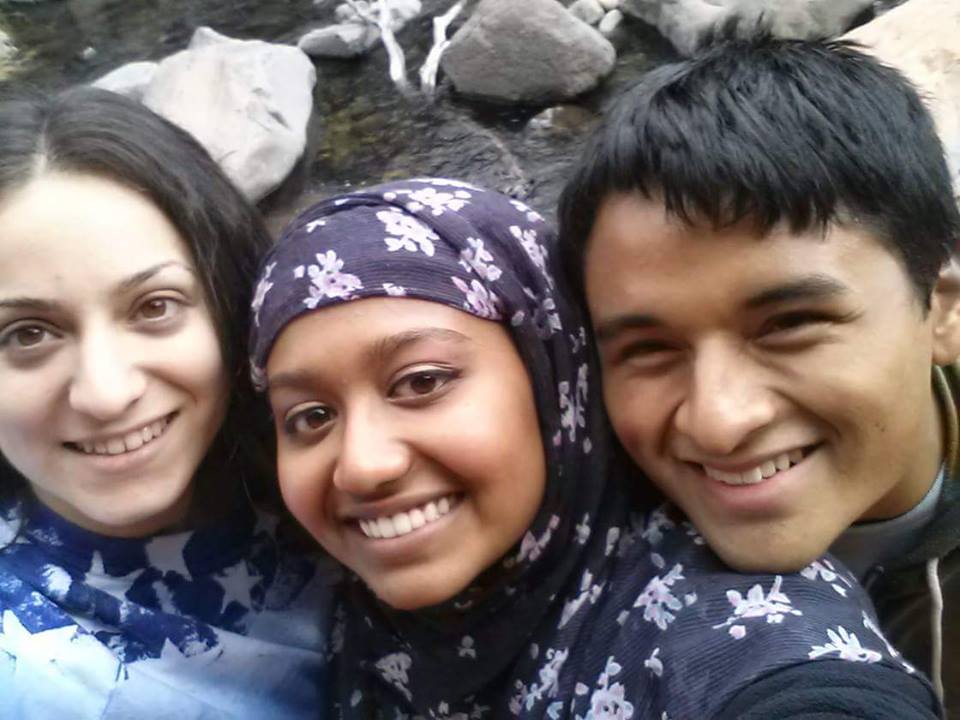 #10: Fangirl while meeting your favorite student athlete
If you go to all of the basketball games at your University you are bound to develop a minor crush on at least one of the athletes. That athlete for me was point guard TJ McConnell and I really wanted to meet him! I got the opportunity the day before my Control Systems class and it totally made my senior year 😉 He was so nice too and he now plays for the Philadelphia Sixers.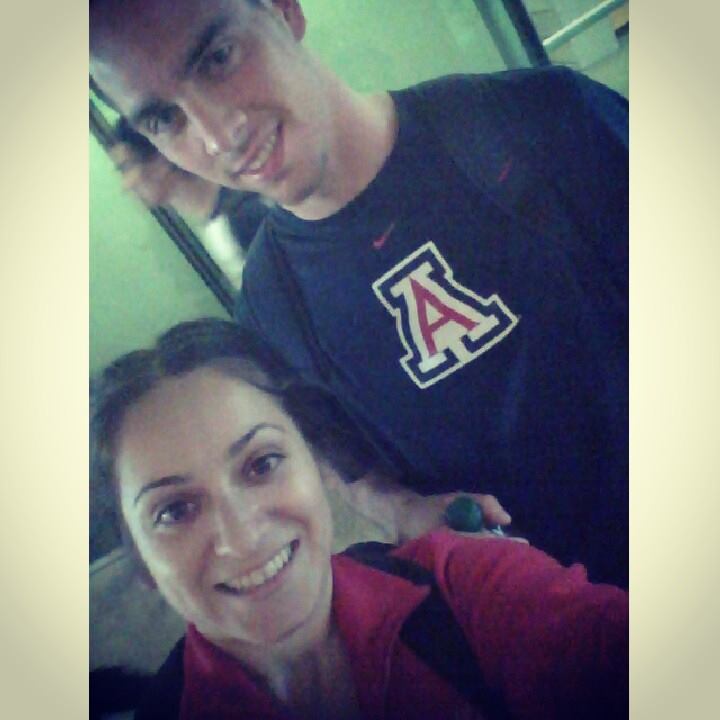 #9: Enjoy some live music at a concert
The great thing about college is that there are always so many events happening, including concerts! Take advantage of this and go enjoy some live music! During college, I had the opportunity to see Teddy Geiger (pictured below), American Authors, Hoodie Allen, and several others! Check out the Graduation Bucket List for more concerts attended!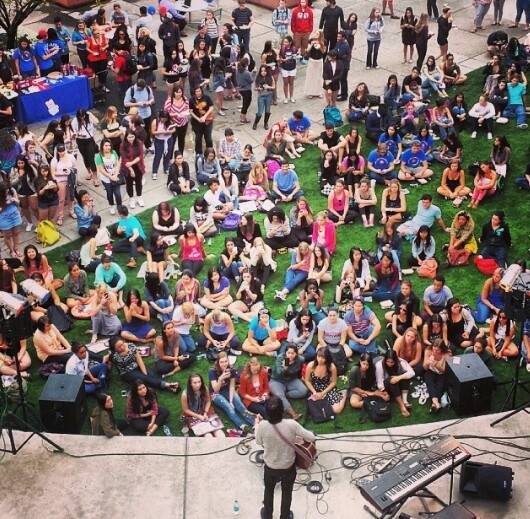 #8: Be that person at a basketball game in a sweet costume
You have to add this to your bucket list. You just have to. I was a little hesitant to go to a game in a banana costume but you know what, it was really fun. And I made it onto the official ZonaZoo photos on Facebook so it was totally worth it!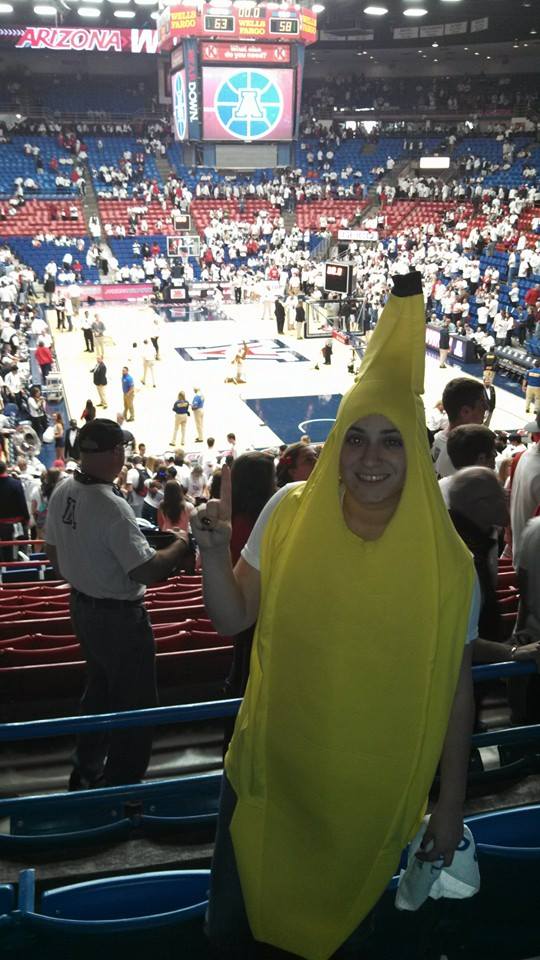 #7: Do something outside of your comfort zone
Archery shooting was totally outside of my comfort zone but my friend convinced me to try it and I'm so glad I did. It was a lot more difficult than I anticipated but I managed to hit a bulls eye (after an entire day haha). You feel so great after and I think I can finally survive the Hunger Games. Make sure to add an item like this to your graduation bucket list!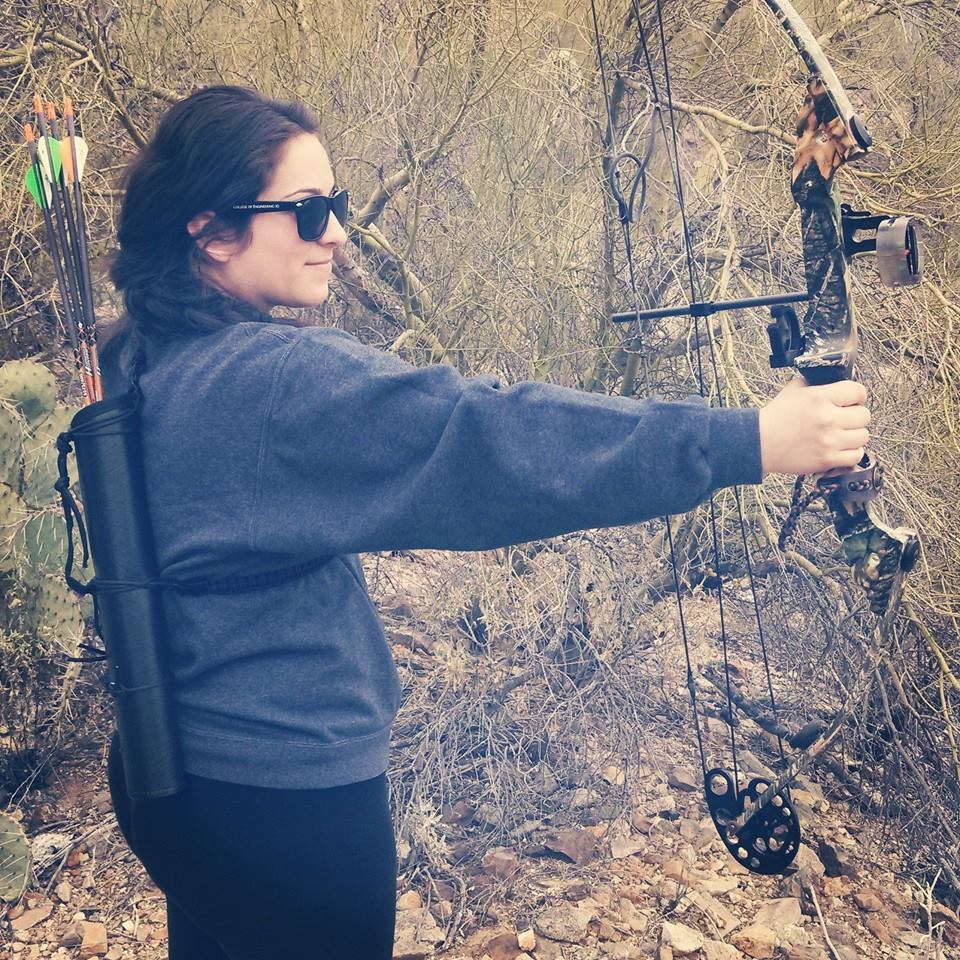 #6: Free your mind with some outdoor yoga
Not much beats yoga outdoors. You get to relax, stretch, feel good and spend time with friends. Plus you might discover a love for yoga that you never knew you had! Yoga is also great during those times you may be stressed in college (ALL THE TIME).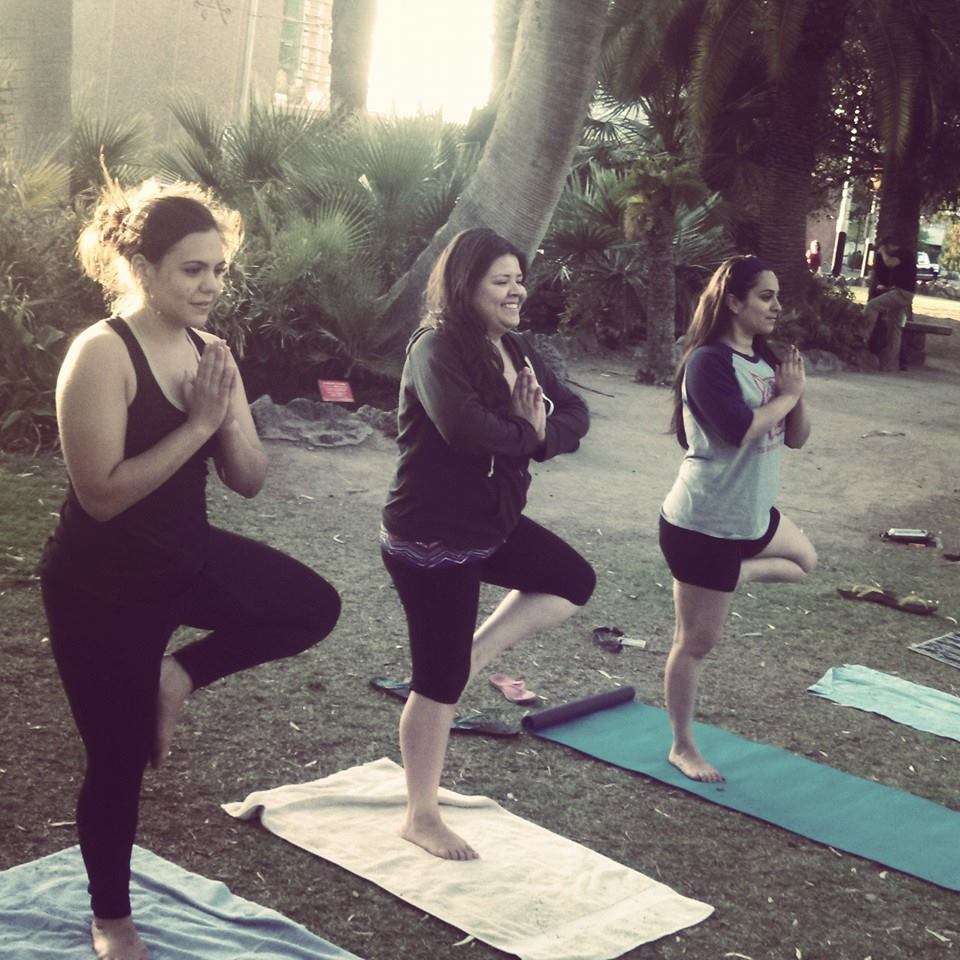 #5: Do something to restore faith in humanity
When I was in college there was this guy called Brother Dean who would hang around campus who was just so full of hate and bigotry and who was constantly seen holding up disrespectful signs like 'you deserve hell' or 'you deserve rape'. I had always wanted to stand in front of him and hold up a sign with a positive message to show that love conquers hate. And I did it! At Relay For Life he was holding a sign that said 'you deserve hell' and a few other students and I stood in front of him to shield the cancer survivors from his negative message. I encourage you all to do something (no matter how big or small) to restore a little faith in humanity.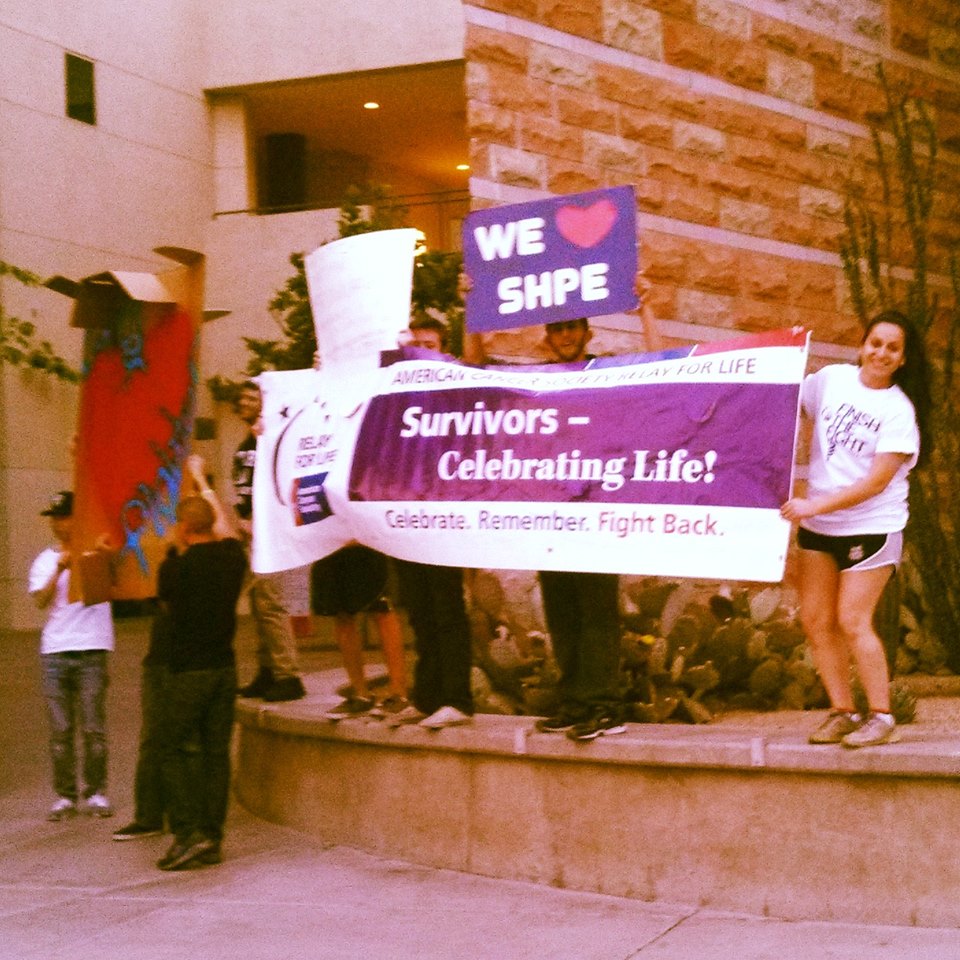 #4: Party like a Wildcat on University & 4th Ave
During college, you have to party. And luckily for us Wildcats, there's a ton of great places to party in Tucson. One of my favorite places has got to be The Auld Dubliner on University. Not only is it super close to campus, but they also have Harry Potter shots here. AND THEY LIGHT THE HARRY POTTER SHOTS ON FIRE. AND YES IT IS MAGICAL AND DELICIOUS. If you're going to have a drink in Tucson, it may as well be the Harry Potter shot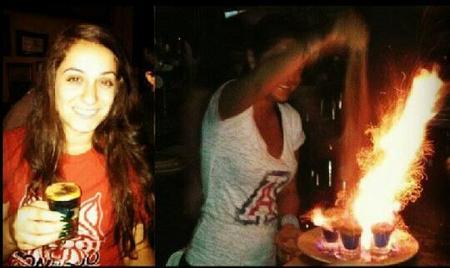 #3: Find and secure a job that you will love
After two fantastic summers interning for Honeywell Aerospace and receiving an offer to return as a full time engineer after graduation, I secured a full time job. I'm lucky to have started my career working for a great company with great peers. It's been a great 2 years so far.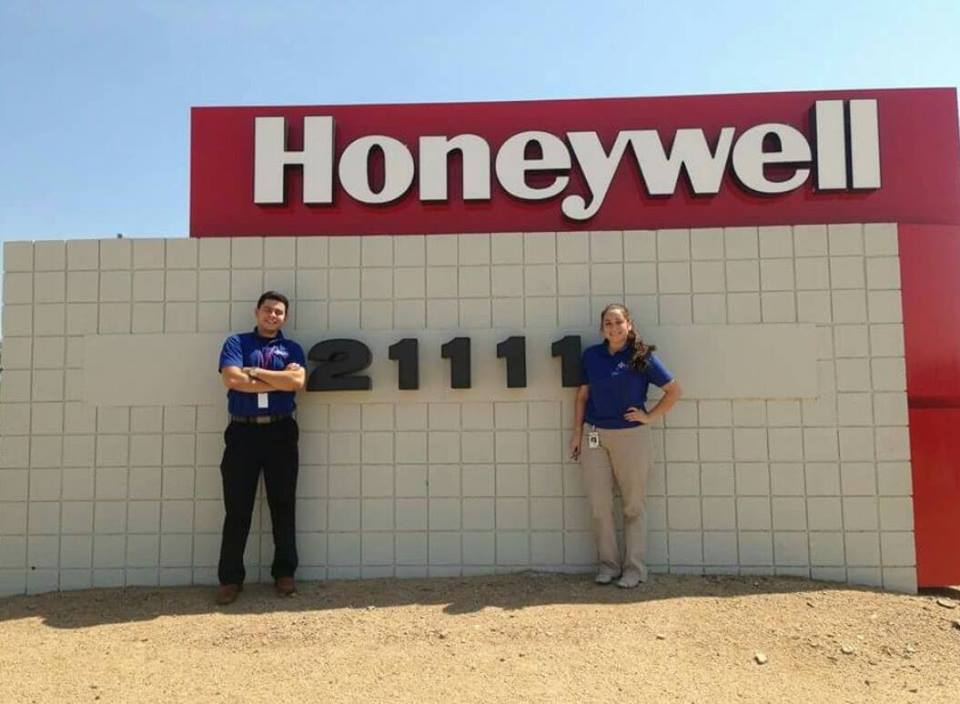 #2: Get your 15 minutes of fame by making it onto the jumbotron
I don't know why but it's so exciting to be on TV even if it is just the jumbotron at a football game or at graduation so when that camera points your way, you better be ready! You are not a graduate until you've graced the big screen. That's me on the bottom left with my wonderful friends Ana and Ryan. I think we were more excited to be on the jumbotron than to be graduating lol.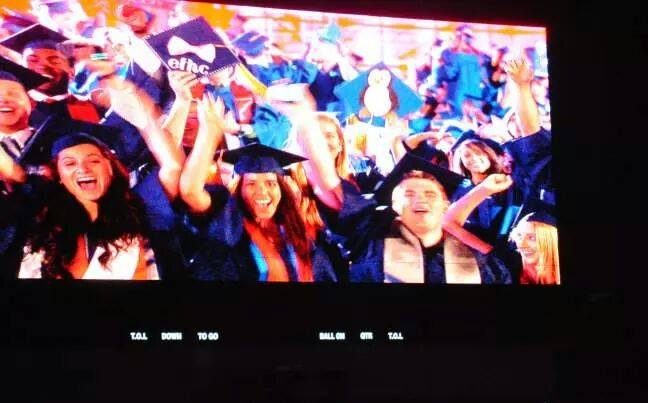 And finally…
#1: Graduate from the greatest university in the world and become a Wildcat For Life!
It's true when they say that college is definitely some of the best years of your life. I had a fantastic time in Tucson and I made sure to have an epic senior year before I left and my graduation bucket list helped me tremendously. I hope you are now inspired to do what you can to enjoy your last year at the best institution of higher learning in the world. I'm proud to be a Wildcat For Life. BEAR DOWN <3

---
Let me know how many you've crossed off! To view the full and complete list of graduation bucket list items, check out the Graduation Bucket List. And just so you know, the journey didn't end after graduation. After I graduated, I started several new bucket lists: Life, Hiking, Food, and Travel. Feel free to check them out!
Thanks for reading and stay enthusiastic! And of course, BEAR DOWN!
-Maira
Please follow and like us: