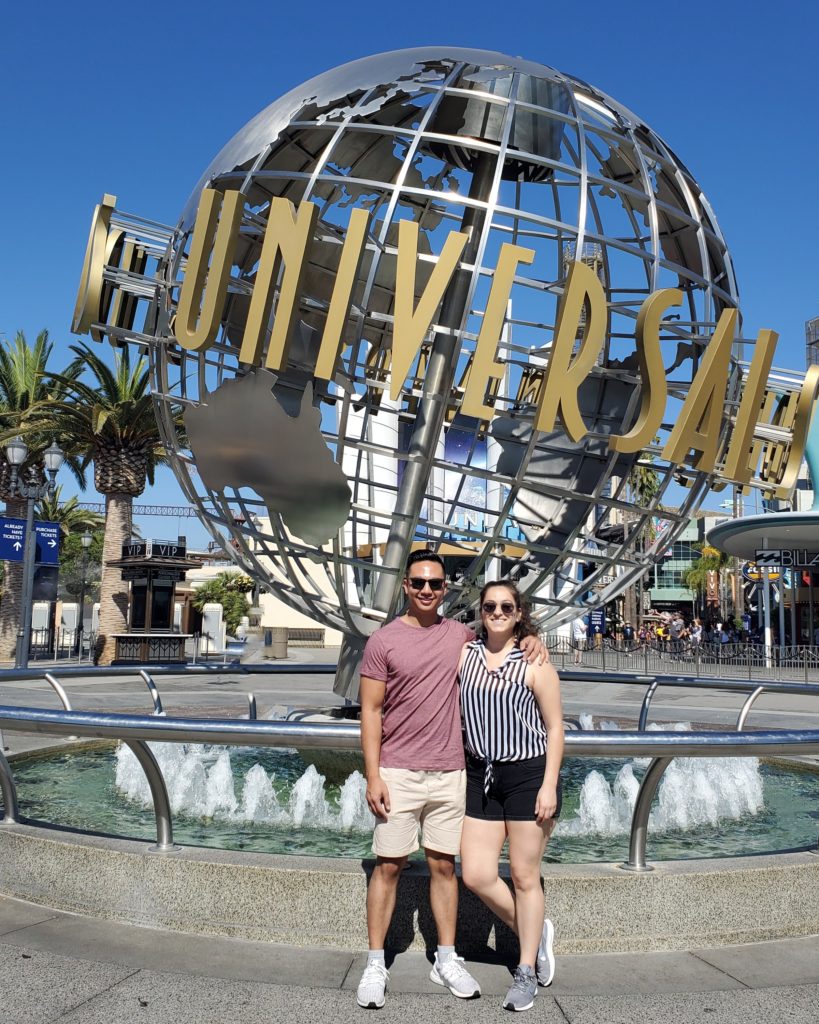 I have always said time and time again that I am very lucky to have the friends I have. I strive to surround myself with people who make me better and who I genuinely enjoy spending time with. Last weekend was a weekend full of my favorite people and one of those faves (#ThanksValarie) actually #sponsored a day at Universal Studios for all of us in California!
I've only ever been to Universal Studios in Florida and it was amazing but I spent the majority of my time in the Wizarding World of Harry Potter because I am a superfan. This time, I decided to explore more of Universal Studios and I was lucky to have the best guide! I started writing this as an Instagram caption but decided it would be way too long, so we have a blog post now! I'll be sharing my experience as well as lessons learned so that the next time you find yourself at Universal Studios, you know exactly what to do to have the best time! Enjoy!
We arrived at Universal Studios at 4pm and one thing that wasn't quite on the agenda but that we ended up doing was exploring City Walk. City Walk is an area right outside of Universal Studios with a ton of restaurants, bars, shops, and places to sit and relax with family/friends. I didn't buy anything but I did enjoy people watching!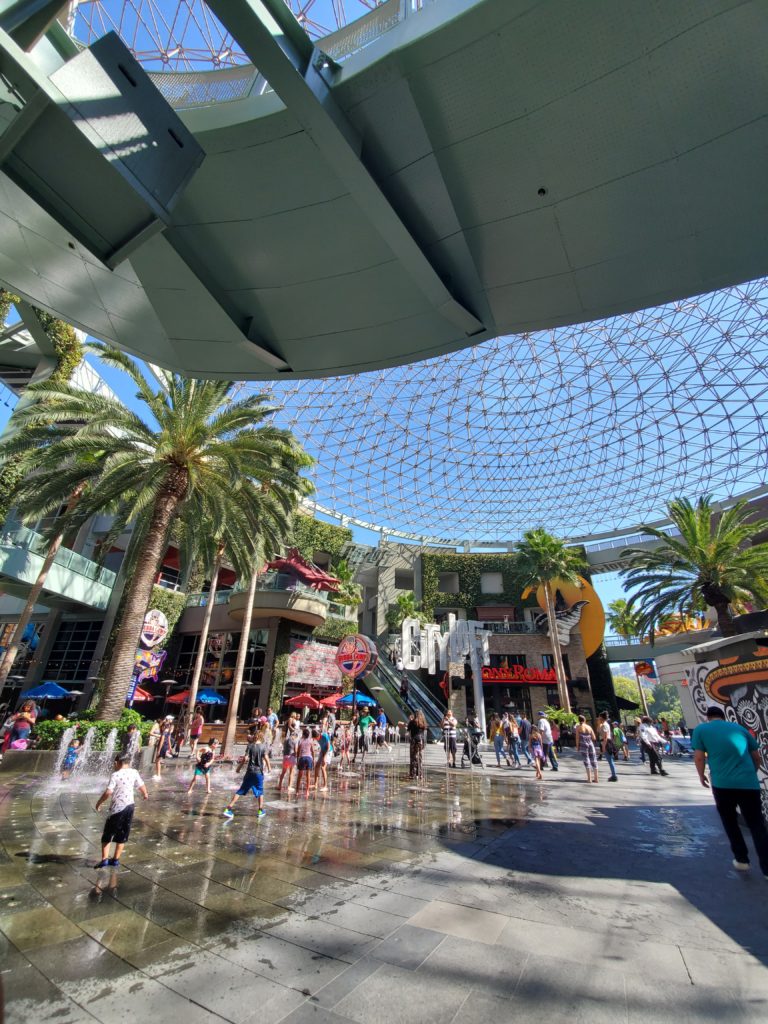 The next thing we did was to of course take a stereotypical touristy photo in front of the Universal globe and I encourage you to do it too. Pro tip, ask your photographer to wait until the 'Universal' lettering is visible!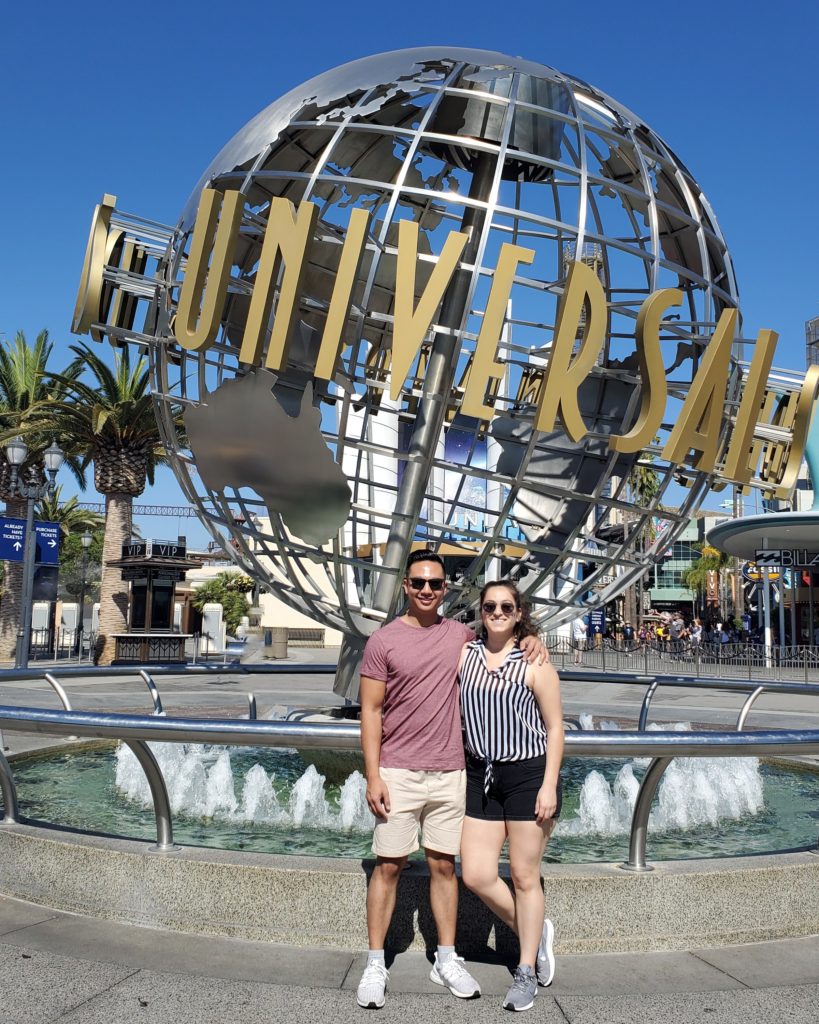 A couple of quick tips: I would recommend that you bring a waterbottle so that you can fill it up during your day because water can be pricey and you need to stay hydrated. Bring a small backpack so that you don't have to carry your water bottle and you can place this small backpack in the free lockers (up to 2 hours) at each ride. Make sure you wear comfortable shoes because you will be walking/standing in line for hours. Also make sure you wear comfortable clothing and clothing that dries quickly if you are planning to get on water rides.
We then hit the Wizarding World of Harry Potter because it's amazing! The rest of the park attendees agreed with us so we got hit with a pretty long wait time of about 70 minutes for the Harry Potter and the Forbidden Journey ride. My advice is to do what we didn't do (grab a snack or a drink to enjoy while you wait) and to do what we did do (play any game on your phone like Heads Up) to pass the time. If you're going to do this (or if you're going to be taking a ton of photos) make sure to bring a battery pack so that your phone doesn't die!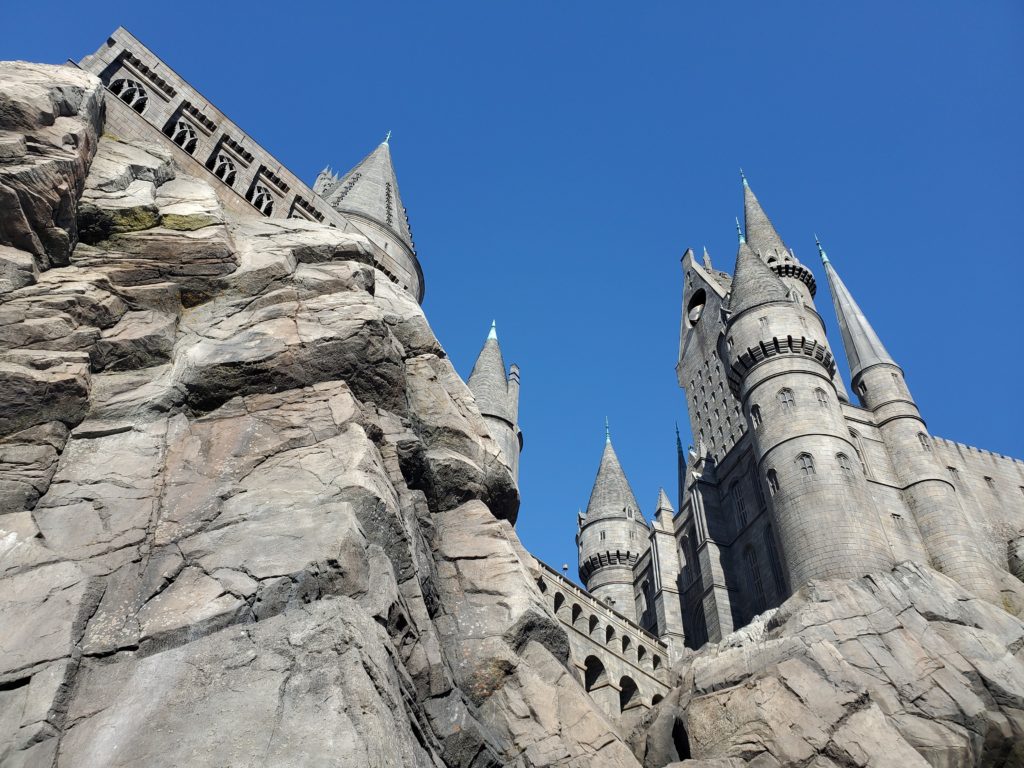 The gift shop at the end has so many fun souvenirs and clothing and yes it was really difficult to just walk out and not buy anything.
After grabbing some delicious frozen Butterbeer (it's much better than the regular Butterbeer especially on a hot summer day), we explored more of Hogsmeade and just walked around. There is a lot to see: shops, restaurants, musical shows, people in costumes, etc.
The next stop we hit was Springfield which was my second favorite location because it seriously feels like you are inside of a Simpsons episode! We stopped at Moe's but didn't have time for a beer, maybe next time!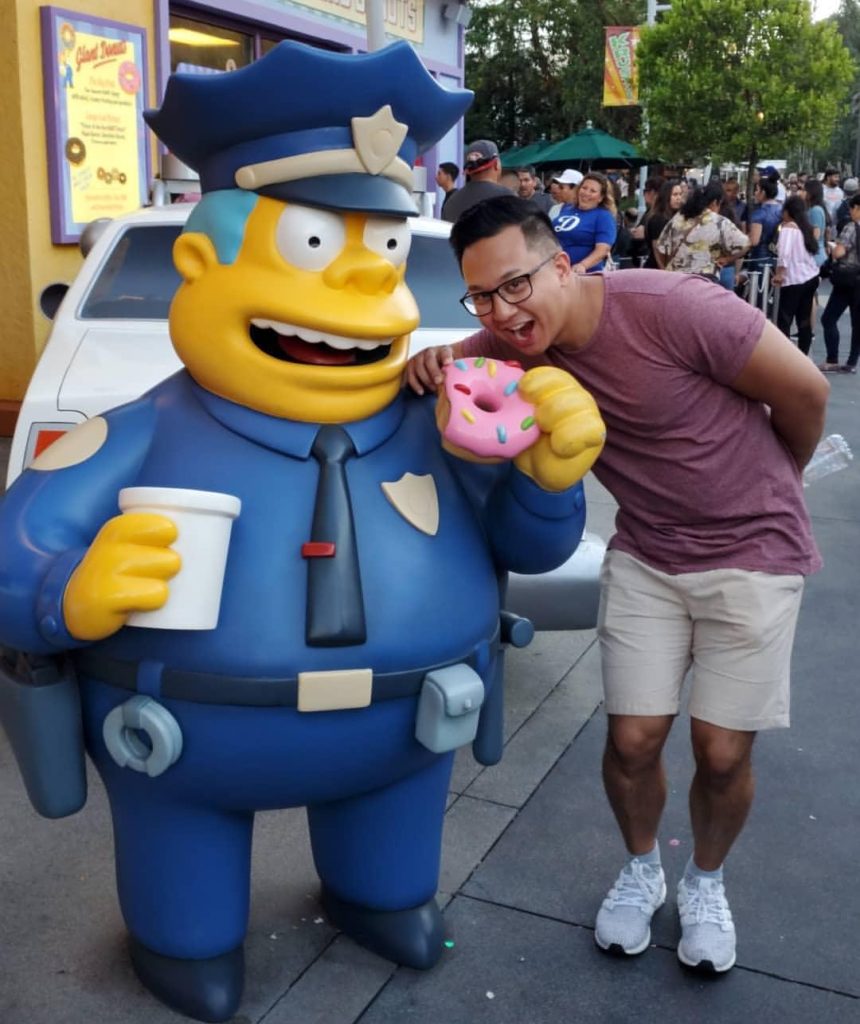 I ordered The Big Pink donut which is your typical Homer Simpson donut with sprinkles, except it's about six times as large! Usually large novelty food items aren't as good as the original sized item, but oh my goodness, this donut was PHENOMENAL.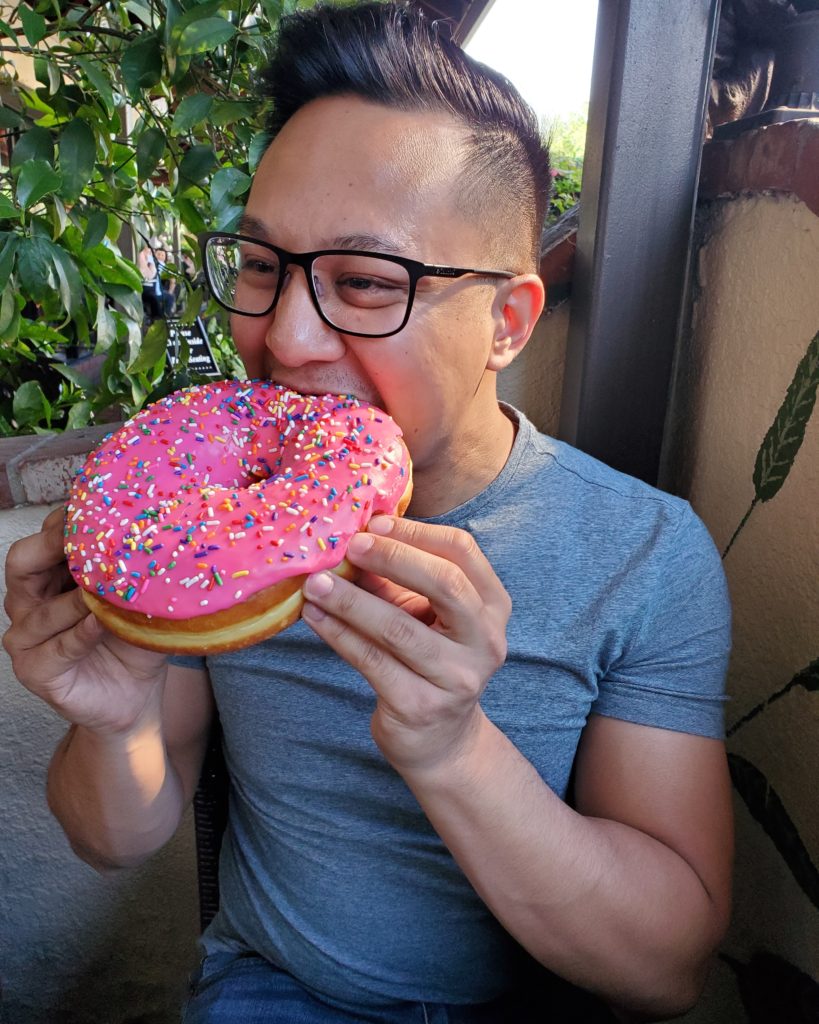 I literally ate ¾ of it in one night and my stomach was hurting all night but it was so worth it because it was delicious.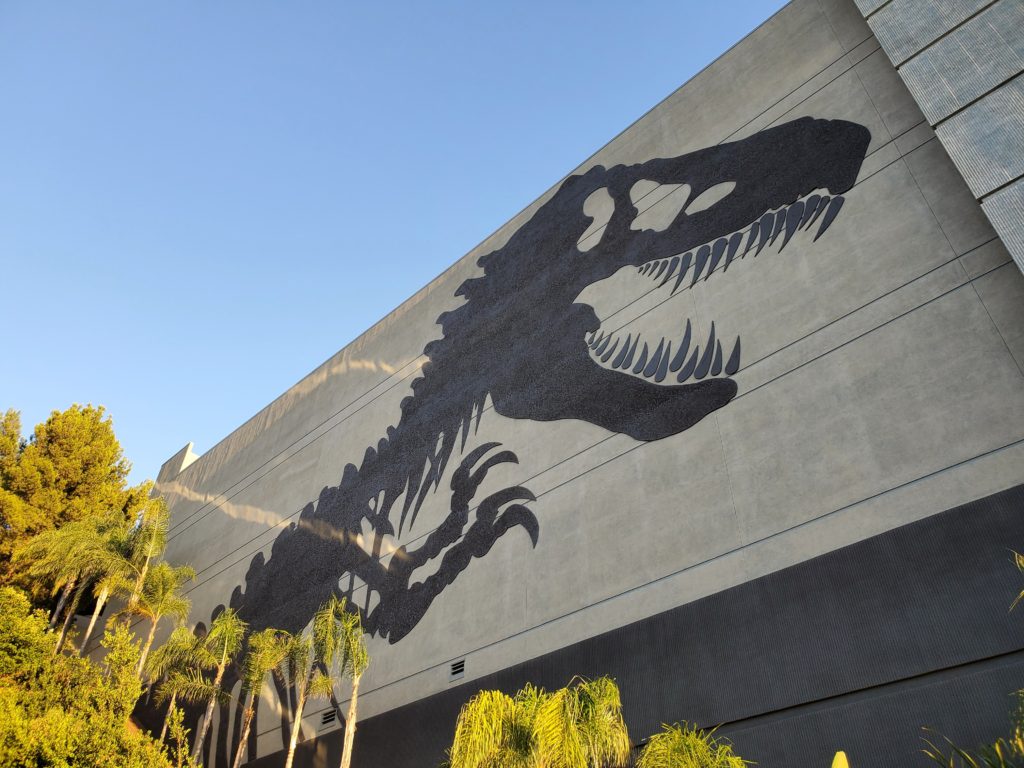 We then decided to go down to the Jurassic World area and I highly recommend the lunch there because it is food from Costa Rica and it is very filling and very delicious! I had the mojo pork with rice and beans and plantain chips.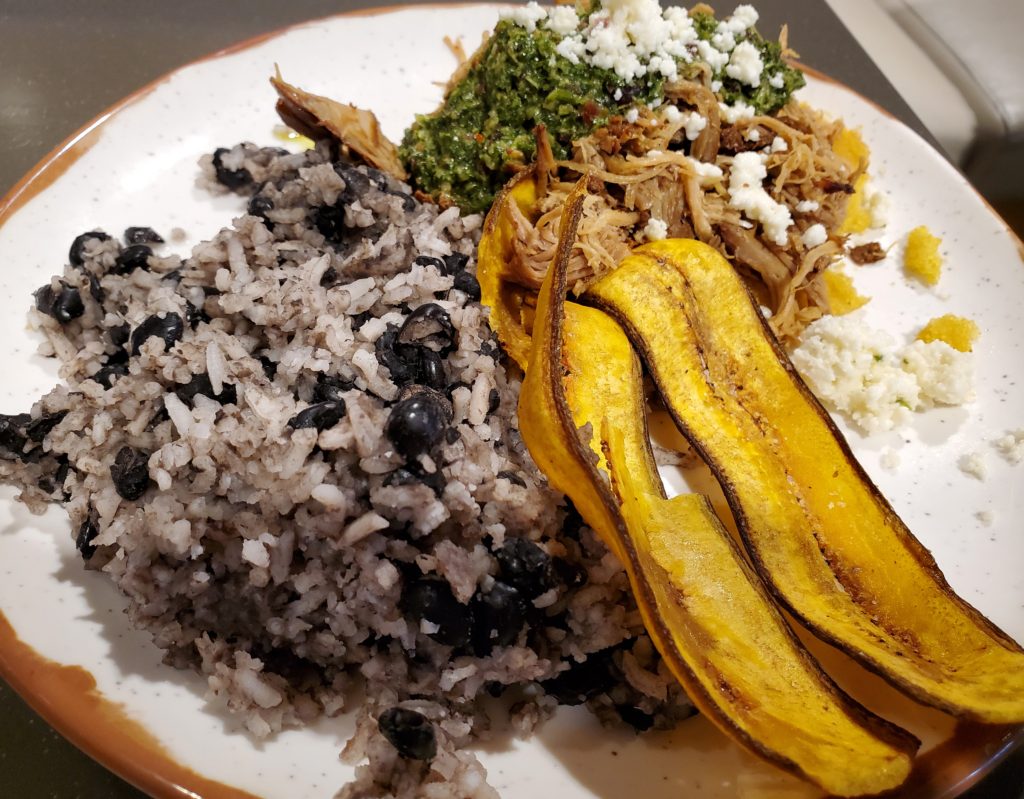 After eating, we made our way to see the lightshow at the Wizarding World of Harry Potter which took about ten minutes, but it was ten minutes of pure magic! Pro-tip: the light shows are at 9:30pm and 9:50pm but get there early to get a good spot! The light show includes music, lights, storytelling, and magic! Highly recommend.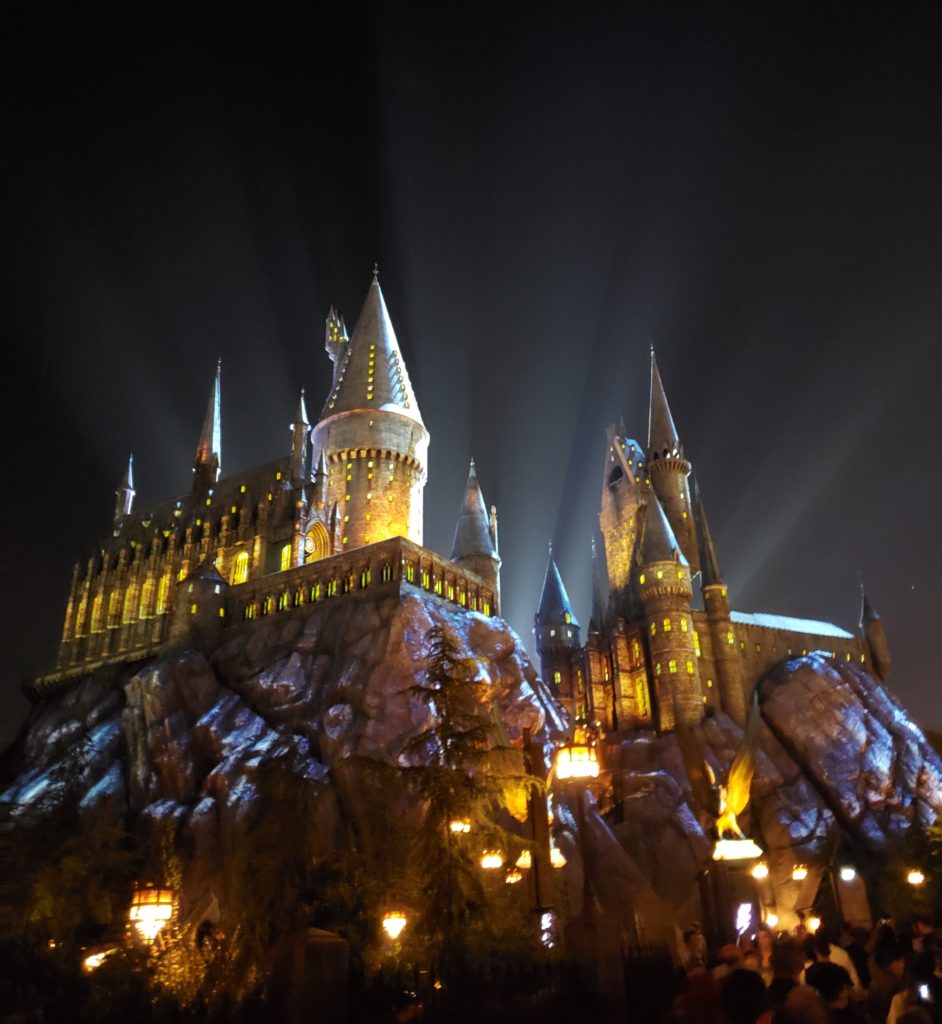 Here are the rides we went on listed in order of my absolute favorite first:
I highly recommend the Harry Potter and the Forbidden Journey ride because you get a very awesome tour of the Hogwarts castle, the ride includes virtual reality and you see a lot of the characters from the films that we love so much! I feel bad that this was my favorite ride because I had already experienced it in Orlando, but you can't help what you like, right?!
Revenge of the Mummy Ride – This was a super fun ride and hands down my favorite for two reasons. The first being that it's a roller coaster and I LOVE roller coasters. And the second being that we just barely made it onto the ride and literally had to run to get in line (it was so fun, I love running). There's fire, there are dips, there's screams, what else do you need?!
Jurassic World – I haven't seen the newest movie yet but since this is one of the most recently renovated rides at Universal, the wait times were long! I'm talking wait times of at least two hours the entire day/night and I totally understand the hype. This is a water ride so you are guaranteed to get wet, it's a roller coaster so it's super fun, and of course there are dinosaurs! My tip is to do what we did and wait until the very end of the night when people are mostly gone to not wait as long.
Studio Tour – This 'ride' definitely surprised me in a pleasant way. We were running low on time to go on the fun and adrenaline filled rides so I suggested skipping the Studio Tour but my friends knew that I had never been on it before and they rejected my idea. I can totally see why now. The Studio Tour is a staple at Universal Studios and it's more than just a tour. You sit down on a trolley and you are taken all over the lots where movies are made and you learn so much about the history of Universal, the history of movies, all of the behind the scenes special effects, EVERYTHING. If that weren't amazing enough, there are also parts of the tour where you get to be a part of a movie by experiencing what an earthquake feels like by being immersed in virtual reality, you can see King Kong in action and be a part of The Fast and The Furious franchise! Don't be silly and skip it like I wanted to, trust me.
Transformers – This ride is nothing but action, I recommend this ride for those who love adrenaline and Transformers. I remember yelling 'Fight!' during the ride because you are watching Transformers fight and it's very exciting.
Despicable Me Minion Mayhem – This one is super fun and one that I would take my mom on because it's more of a movie/show than a ride. You do get to bounce around on the seats but it's more of a story that you are watching on the screen. It's perfect
The Walking Dead Walking Tour – This one was my least favorite because I am not a fan of scary things and this was basically like walking through a haunted house, which some people are very into. I will say, if you are a fan of the show and a fan of being scared, this should be on your itinerary!
That's it friends, it was a very long day (4-10:30pm) but it was the most epic day of the weekend. A huge thank you to Valarie for #sponsoring all of us to join her ?
I cannot wait to return! Do you have any tips for Universal Studios visitors?
---
I hope this helps you the next time you end up at Universal Studios!
To see more of my experience, check out my Universal Instagram story! Thank you all for reading, and stay enthusiastic!
Feel free to follow the adventure on social media
Facebook / Instagram / Twitter / Youtube
-Maira
Please follow and like us: