This post is sponsored by Pantelion Films. As always, all opinions are my own.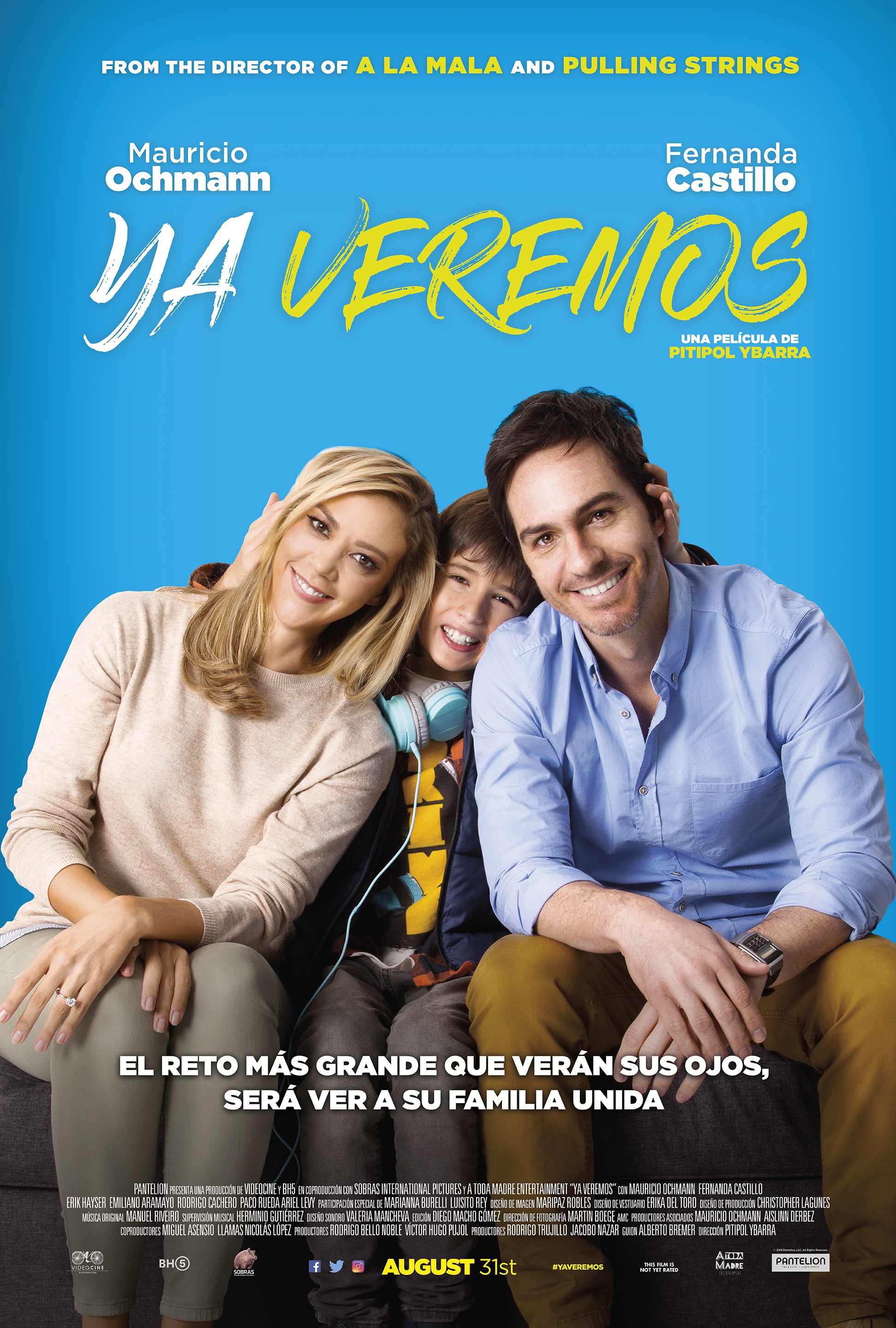 Yesterday, I saw the new movie "Ya Veremos"…and I loved it! "Ya Veremos" is a Spanish film (with English subtitles!) that tells the story of Santi (Emiliano Aramayo) a boy who has had to deal with the divorce of his parents, Rodrigo (Mauricio Ochmann) and Alejandra (Fernanda Castillo). For them, Santi is the light of their life and they are forced to see each other once in a while due to shared custody. One day, they receive the news that Santi must undergo a surgery that could change his entire life. Which is why Santi decides to write up a wish list (kind of like a bucket list) and he gets his parents involved before he has to get the surgery done. Rodrigo and Alejandra are forced to learn how to spend time together, going on the adventure of a life time that will show how difficult it is to be apart and will change their out look on life.
I had the opportunity to interview Mauricio Ochmann and Fernanda Castillo and we chatted about many things including bucket lists, their favorite movie moments and I even got them to dish to me about how much they hate each other!
I saw an advanced screening of the movie and I have to let you all know that you need to stop what you are doing and go watch this movie! It's perfect to watch with your family because they place special attention to the importance of the family unit and you'll leave the theatre crying and also laughing. It's a beautiful story that will cause you many different emotions and will also inspire you to add Mexico to your travel bucket list!
Mauricio and Fernanda were super down to Earth and I was surprised at their very deep and funny answers. They opened their hearts with me to share the importance of their own families and shared all that they learned working together once again.
I hope you enjoy the interview and the movie!
---
In the movie, your son has a list of wishes (a bucket list of sorts) that he wants to accomplish before his eye surgery…do you two have something similar? What's the most important thing on your own bucket list?
Fernanda: There are a lot of things that one can dream of doing, and in this movie you realize that if the last thing you can do is see the people that you love, then with that you've seen all that there is in the world, no? It's the biggest blessing that can exist.
Mauricio: Being with my wife and my two daughters in nature is the most important thing to me. There will always be things to do but if you told me my time was coming to an end, that is what I would choose.
In the movie, your son's bucket list is very long…of all the things on that list, what was the most fun to film? 
Mauricio: Throwing Fernanda into the water!
Fernanda: The most fun thing was that in the majority of the scenes we were joking around with Nano (who plays our son Santi). There is a moment where Mau is playing with Nano, and the scene starts with them playing and they had not realized that the scene had started. We were laughing the entire time, filming the movie was a really fun time.
Mauricio: I jokingly said that throwing Fernanda in the water was the best part but in reality all of the improvisation exercises were really fun. Before filming and even all of the behind the scenes activities were very fun. We were joking around the entire time. Nano even made us pay him $5 every time we would curse in front of him!
Fernanda: Every curse word we said in front of him caused us to give him $5, so there were moments where you were just chatting normally and you didn't realize he was there and you let a curse word slip…and there he was asking for his $5.
Ya Veremos is a comedy but it appears that there are also some emotional moments. Who is this movie aimed at? For youth, friends, couples, parents, families, kids? 
Fernanda: I think it's a universal movie because the main theme is very universal…we all have families, we all love our kids, we can all understand that suddenly couples can separate and the priorities of society and living in a time where everything happens so quickly and many things can distract you from your family. I think the entire world can understand, it's a movie where the comedy as well as the drama can be appreciated by kids, grandparents, and the invitation is just that…to see this movie with your family. Watching this movie with your family can trigger important conversations that you may not have even thought of.
What is something different about working on this movie versus other projects you've worked on in the past? 
Mauricio: It was a nightmare. No I'm joking, the truth is that she is an actress that I love, that I admire, that I respect and it was very easy to work with her. The main difference was that the time working together was much longer and more intimate.
Fernanda: I would always follow him in various projects, actually the very first movie that I was in there was a scene where I had to seduce him. We have mutual admiration, respect, love, and that was a great foundation to building a couple that was no longer together in the movie. We were hoping that when you would see the couple, you would see a couple that used to love each other and you would see resentment disguised as humor. We had to build this and it was very magical…when I saw the movie I thought to myself 'what a beautiful couple, everything we wanted to portray came across'. And that is simply because of our incredible team.
In the movie, you two are divorced. When I watch movies and the couple is struggling, I always root for them to fix everything. Without telling me how the movie ends, were you two hoping for the couple to get back together as well?  
Fernanda: We can't really answer that without ruining the movie, but I think we can say that we both loved the ending. The ending is a very smart way to end the movie.
Mauricio: I loved the ending and I loved the entire movie because it portrays real life situations, personal situations with real people, people who are three dimensional and living in certain circumstances and the ending could not be better. The ending is what it is, you'll see.
I saw that you've already had so much success in Mexico and I'm sure here in the United States, you will be just as successful. What do you two expect here in the United States?
Fernanda: I hope it touches people as much as it has touched us. We have received so many sweet messages from people who have identified with Rodrigo and Alejandra. Messages that make us see that we really are connecting with people through our work. We hope that people will give themselves the opportunity to connect with a movie especially at a moment when it's so important to talk about united families. I hope they see that Mexico is a beautiful place with beautiful people, people who are real, people who make mistakes, people who are good. I think this movie has all of that and I think it is a gift for all of the people in the United States.
Mauricio: We hope people will enjoy it, have fun, and connect with it…which is what we've already seen with the people from Mexico and the few people here in the United States who have gone to advanced screenings.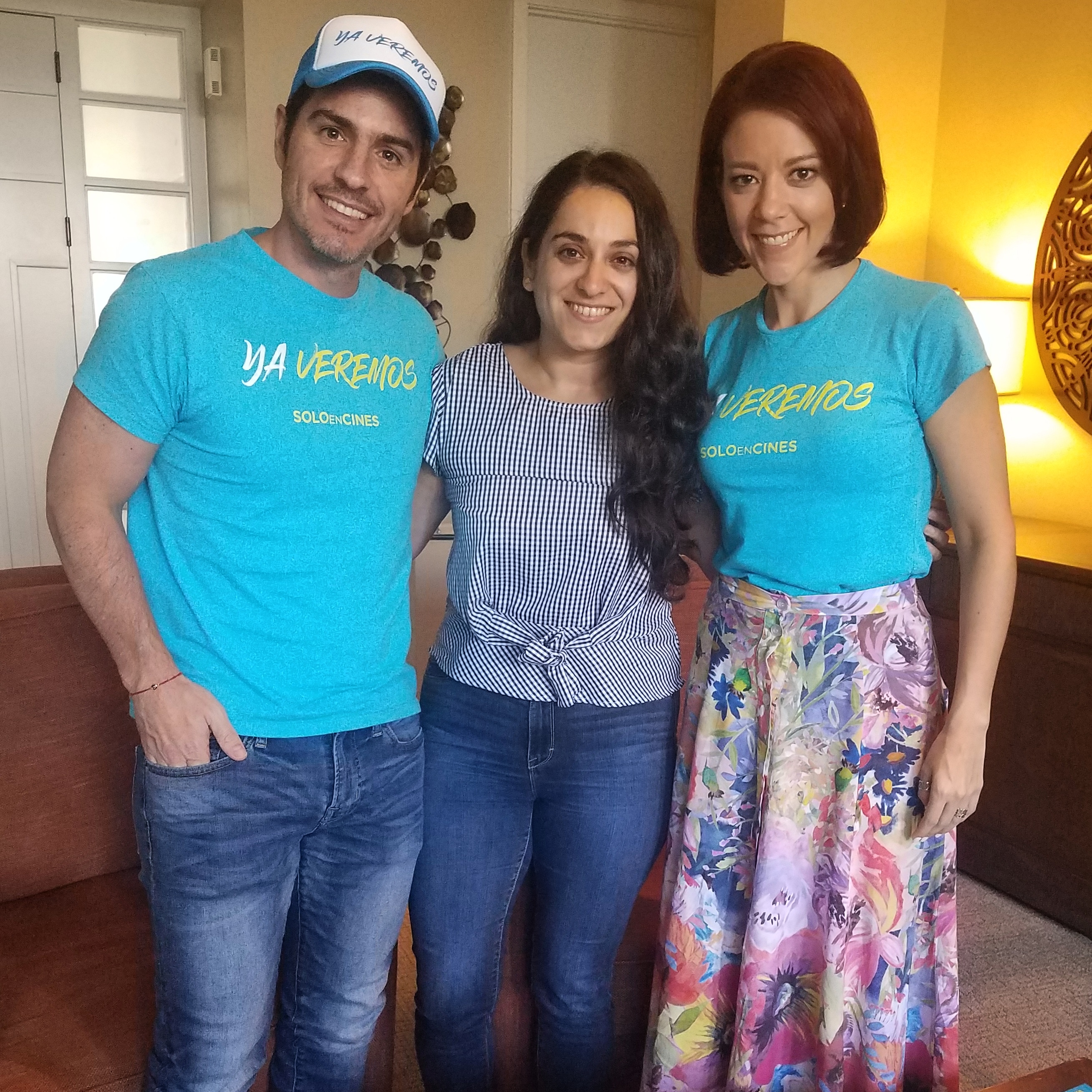 Besides being a fun movie, "Ya Veremos" reminds us of the importance of enjoying every day and how you can lean on your family during difficult moments. This long awaited movie by Pantelion Films is coming to the United States on August 31st! I hope you enjoy the movie as much as I did!
---
That is all my friends! Thank you so much for reading and following my blog. Thank you to Pantelion Films for partnering with me on this post and giving me the opportunity to meet Mauricio and Fernanda!
Thanks for reading and stay enthusiastic!
Feel free to follow the adventure on social media ?
Facebook / Instagram / Twitter / Youtube
Maira
Please follow and like us: