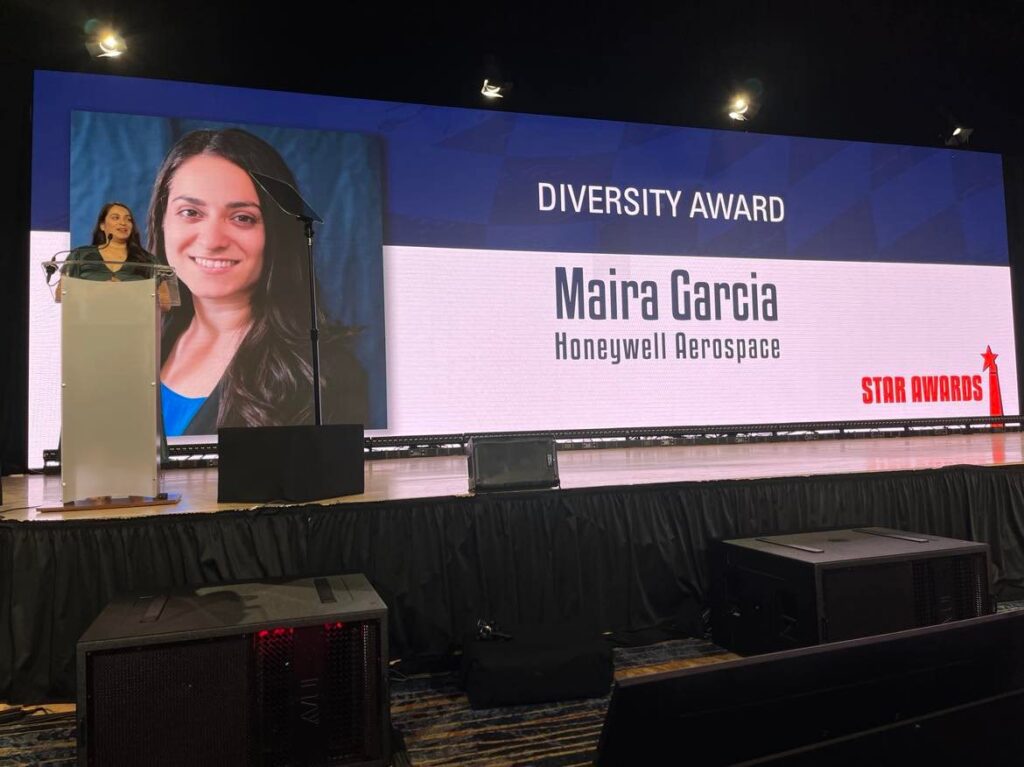 Last weekend, I experienced a career and personal highlight: I had the honor of accepting an award from the Society of Hispanic Engineers (SHPE) in front of colleagues, friends and folks I consider my family.
I joined SHPE twelve years ago in college and you can see some of my involvement with this wonderful organization by checking out #EnthusiasticAboutSHPE and/or by reading my post: How To Be An Enthusiastic Leader!
My friend and colleague Justin nominated me for the SHPE Technical Achievement Recognition (STAR) Diversity Award. The Diversity Award is presented to a recipient who strives to ensure Hispanic advancement in job promotions, business development and community activities within an organization. The honoree supports and leads diversity and inclusion efforts in the workplace and champions diversity in the community.
I wanted to share my acceptance speech with you all in the hopes that my words can convey the extreme love and respect I have for SHPE and to hopefully inspire others to continue to open doors for others.
Continue reading