When I was studying at the University of Arizona, I spent 4 fantastic years living in Tucson. I loved living in Tucson and that city will always have a special place in my heart. Everyone around me knows how much I enjoyed Tucson which explains why people are constantly asking me for ideas of things to do and places to eat there. It's gotten to the point where a year ago I actually created a list…I literally sat down and typed out a 'Things To Do In Tucson' list and saved it on my Google drive.
And no I'm not a nerd lol. It just makes it super easy because when people ask me for ideas, I just email out this list. Within the past two weeks, I've emailed out this list twice so I figured I should share it with the world! But the list is pretty long (because Tucson is awesome) so I will only share a few of my favorite items on this blog post. And if you are intrigued, I'll post a link to the infamous list on my Google drive so that you can check out the full list. These are a few of my favorite things to do in Tucson and I've done almost all of them through my Graduation Bucket List.
And the timing is also pretty great because last week I crossed off life bucket list item # 322 where I was the keynote speaker for a University of Arizona College of Engineering event and I gave an 'inspirational' speech to incoming U of A freshmen. I spoke about my graduation bucket list and about Tucson and it just made me feel really nostalgic and miss Tucson even more than usual so this blog post is kind of therapeutic for me this week haha. Feel free to comment below on anything that I've missed! Happy reading!
#1: Explore the beautiful University of Arizona campus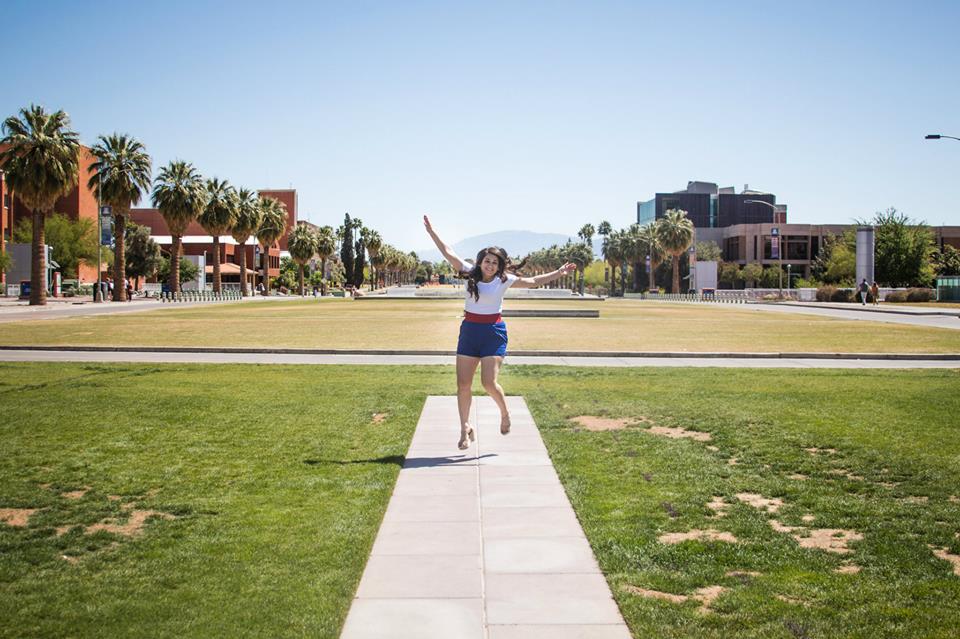 If you know me even a little bit, you should have known that I would include this item. I love the University of Arizona and it is one of my favorite places in the world (AND I'VE BEEN TO EUROPE!! haha). It really is a beautiful campus and you should do yourself a favor and explore. Check out the mall where there is something always happening (people playing frisbee, life sized chess, soccer games, etc.). Check out some of the buildings that are on the National Registrar of Historic Places (like my old residence hall Gila). Just do yourself a favor and enjoy the U of A on a beautiful and sunny day.
#2: Grab brunch at Prep & Pastry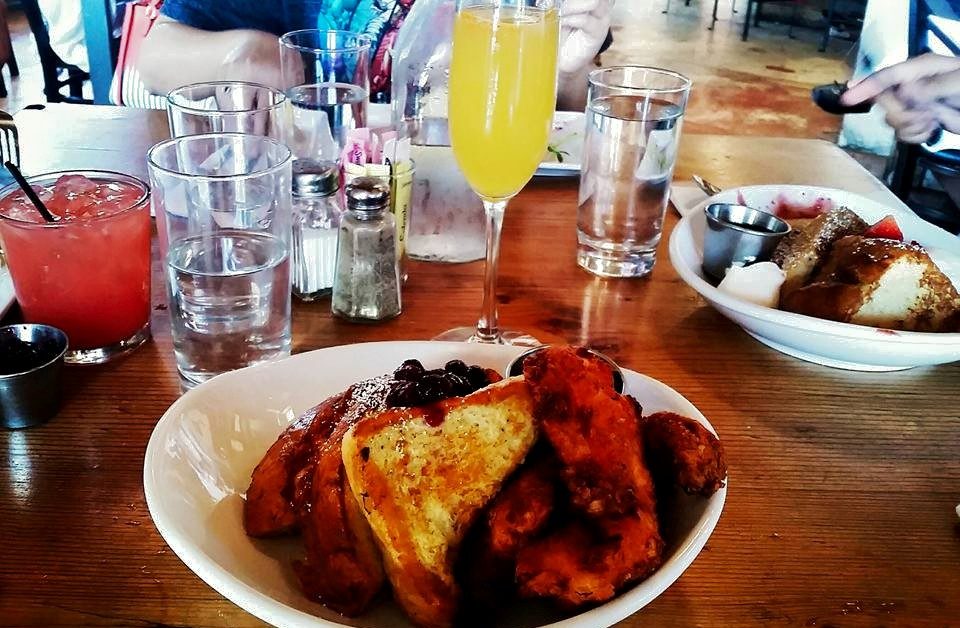 Prep&Pastry is HANDS DOWN my favorite brunch place in Tucson. Not only is it super cute and a little fancy without being too pretentious, it has DELICIOUS food and amazing alcoholic beverages. My only complaint is that this place is so good that there is always a wait, but let me tell you it is worth it. My favorite dish here is the chicken and waffles and the mimosas are excellent.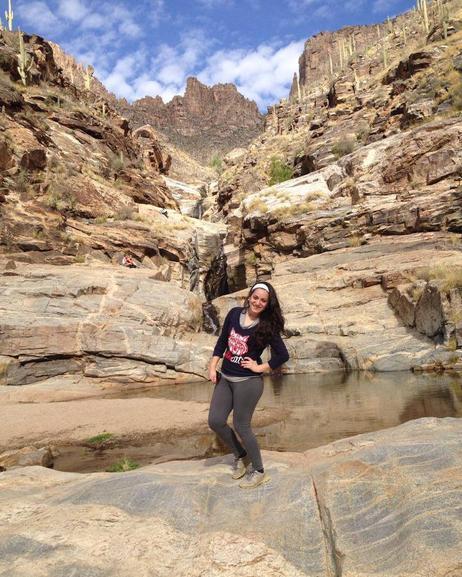 Tucson is definitely a hiker's heaven. There are SO MANY good hikes (which I'll mention in the full list at the bottom of this blog post) but my favorite hike is Seven Falls. I love this hike because the destination is just BEAUTIFUL and it is a workout but it's not an impossible hike.
#4: Eat Mexican food at El Guero Canelo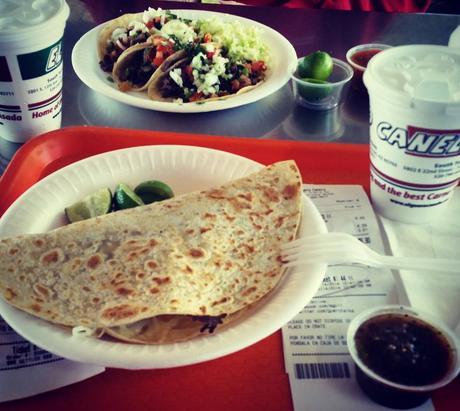 There are so many delicious Mexican restaurants in Tucson (given the fact that we are only a few hours away from Mexico) but my absolutely favorite restaurant has to be El Guero Canelo. It's very difficult to find someone who doesn't like Guero Canelo. The meat that they use is just super delicious and tender and always perfect, their tortillas are on point, the salsa is on fire every time and I just cannot say enough good things about this place. This was my family's spot whenever they would go visit me in Tucson and everytime I go to Tucson, I stop here. Definitely my favorite place.
#5: Visit Mission San Xavier del Bac (super beautiful old church/mission)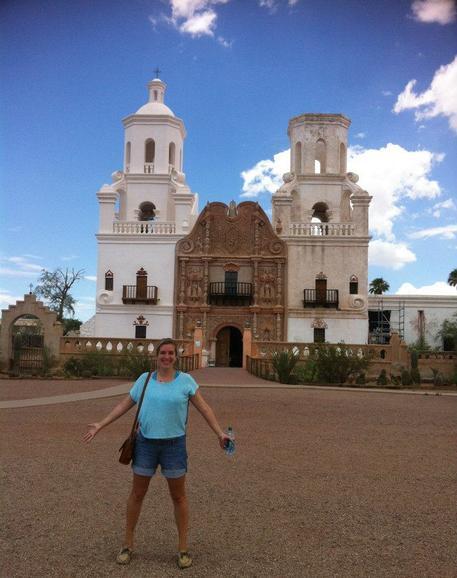 I took Maggie (pictured above) to Tucson during our summer internships in 2012 and showed her the San Xavier del Bac Mission. (photo courtesy of @maggieohellyeah)
Whenever someone asks me what unique things there are to do in Tucson, I always make sure to mention the mission San Xavier del Bac. The first time I visited the mission, I knew it was a special place. I literally got goosebumps walking inside because it felt like a very spiritual experience. Not only is it a beautiful building, it also has a beautiful history. Make sure to check it out if you are ever in Tucson.
#6: Eat Vietnamese Food at Miss Saigon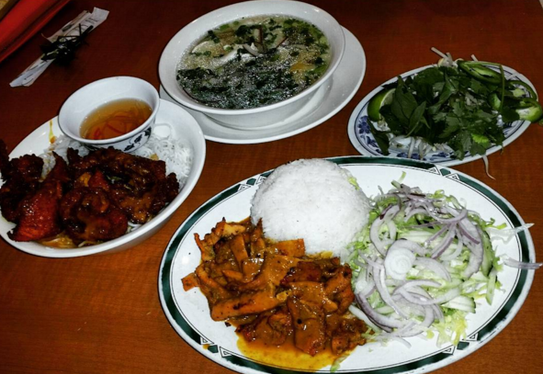 If you are ever craving Vietnamese food and you are in Tucson, look no further than Miss Saigon. Miss Saigon is about 5 minutes from campus (walking) and it is DELICIOUS. My friends Lisa and Maddie first introduced me to this place my freshman year of college and it changed my life. The coconut curry chicken is TO DIE FOR. This is also another restaurant that I always make sure to come to whenever I am in Tucson. Try it, you will not be disappointed.
#7: Explore the San Xavier Underground Mining Lab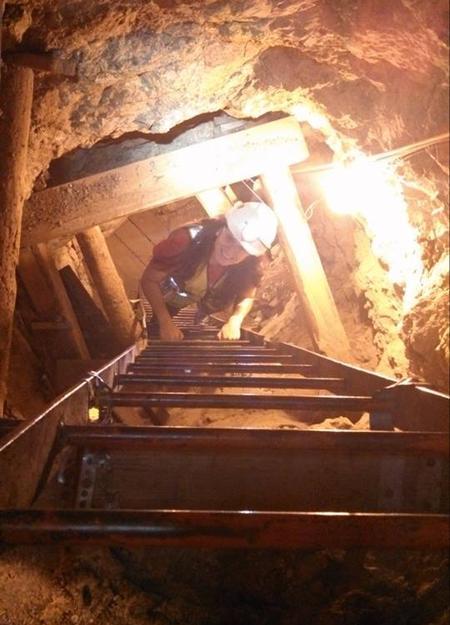 Here is another super unique item…how often can you say that you've been in an underground mine? And how often can you say that you've been in an underground mine completely run by university students?! The San Xavier Underground Mine Laboratory is AWESOME. Especially if you are a mining engineering student. I was an aerospace engineering student but I'm always curious to see how other majors live…and I got to witness it all. I took a tour and was able to see all of the machinery used, climbed a ton of stairs (it was exhausting), and even saw some explosives go off (it was awesome). Definitely check out this place if you have the time, well worth a visit.
#8: Try Eegee's!! (frozen slush drink)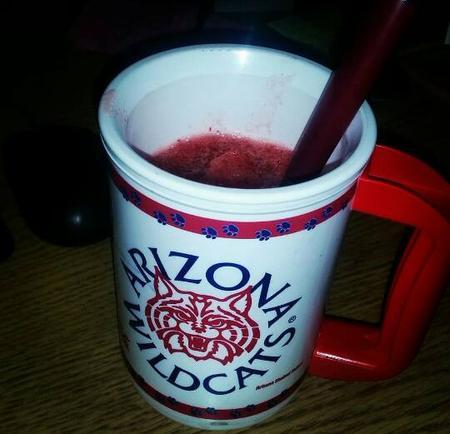 When I first got to Tucson, a ton of people would always ask me 'do you want to go get an eegee's? have you had eegee's? don't you love eegee's?' And I had no idea what they were talking about but one day I finally tried Eegee's and my life was changed. According to the Eegee's website, an eegee's is a cup of ice cold frozen fruit perfection packed with flavor and chunks of real fruit. And it really is perfection. I used to work at Sonic so I know all about slushies and frozen drinks, but eegee's are just on a whole other level. Definitely get one, it is such a Tucson experience.
#9: Visit the Pima Air and Space Museum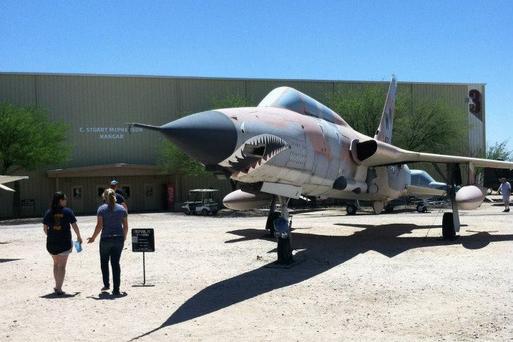 The Pima Air and Space museum is one of the coolest places in Tucson, but that's coming from an aerospace engineer so take that with a grain of salt haha. This museum is super cool because it has a ton of really awesome and unique airplanes so whether you like airplanes or you don't…stop by because there's a ton of cool history, sleek looking planes, and great photo opportunities for all of us instagrammers.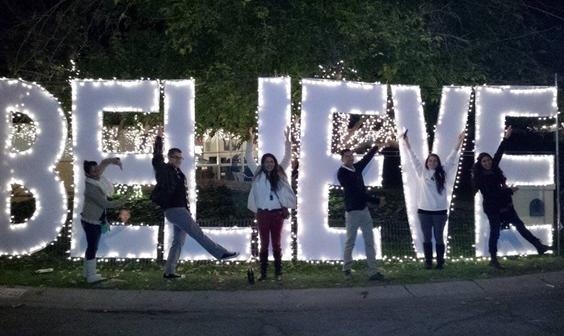 Winter Haven is one of my favorite parts about winter in Tucson. There is a neighborhood in Tucson called Winter Haven, where every winter the houses go all out and decorate with a ton of lights and music and signs and everyone from around town comes to walk around and check out the houses. There's a ton of really beautifully decorated houses, people selling hot chocolate, coffee and snacks, Santa and Mrs. Clause are both there, and it also benefits the community because they hold a canned food drive. It feels so magical and it's always a blast. Add this place to your bucket list!
#11: Party at The Dub with a Harry Potter Shot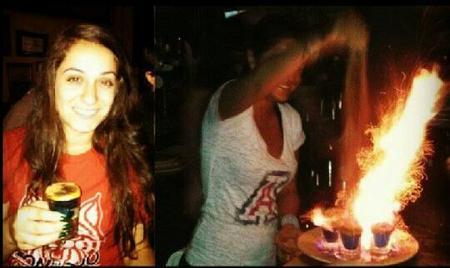 There's a ton of great places to party in Tucson but one of my favorite places has got to be The Auld Dubliner. Not only is it super close to campus, but they also have Harry Potter shots here. AND THEY LIGHT THE HARRY POTTER SHOTS ON FIRE. AND YES IT IS MAGICAL AND DELICIOUS. If you're going to have a drink in Tucson, it may as well be the Harry Potter shot
Well that's it folks, those are my top 11 recommendations of things to do in Tucson! The full and complete list can be found here. Let me know in the comment section below if there's anything that I need to add to The Things To Do In Tucson List! Thanks for reading! 
You can read more blogs on 'Things To Do' here!
-Maira
Please follow and like us: