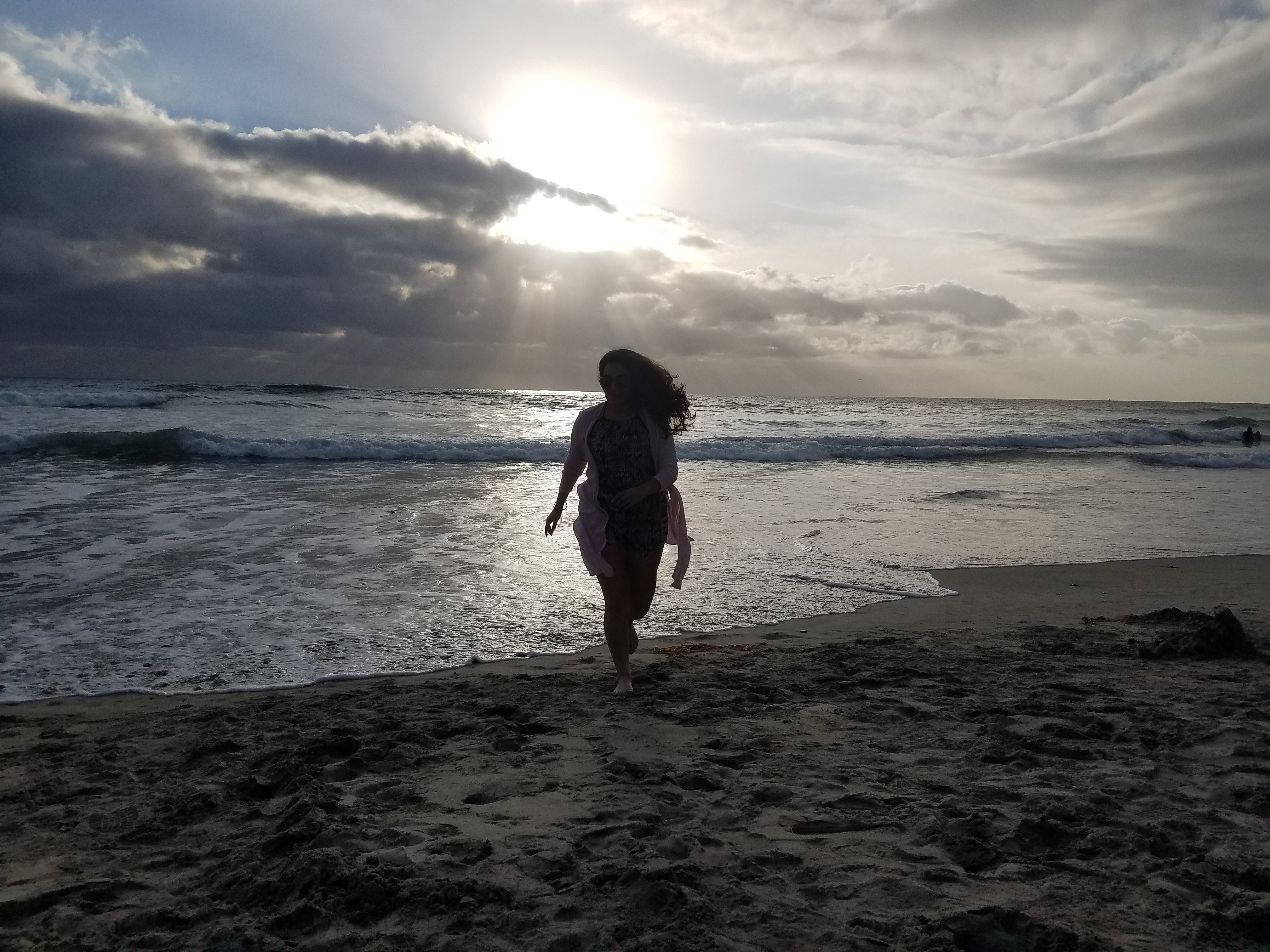 I cannot believe that 2018 is almost over! I seriously felt like I just celebrated welcoming 2018 with my family. Last year in 2017 I did so much traveling that I honestly thought I would not be able to top it…but guess what? I traveled even more this year!! I am so fortunate. I was able to see two new beautiful countries, return to my parents' motherland, and see more of the vast United States.
Every year, I take some time to reflect on how that year went; and this year I will continue the tradition of rounding up one photo per trip to hopefully inspire you to travel a little more! Enjoy!
Madrid, Spain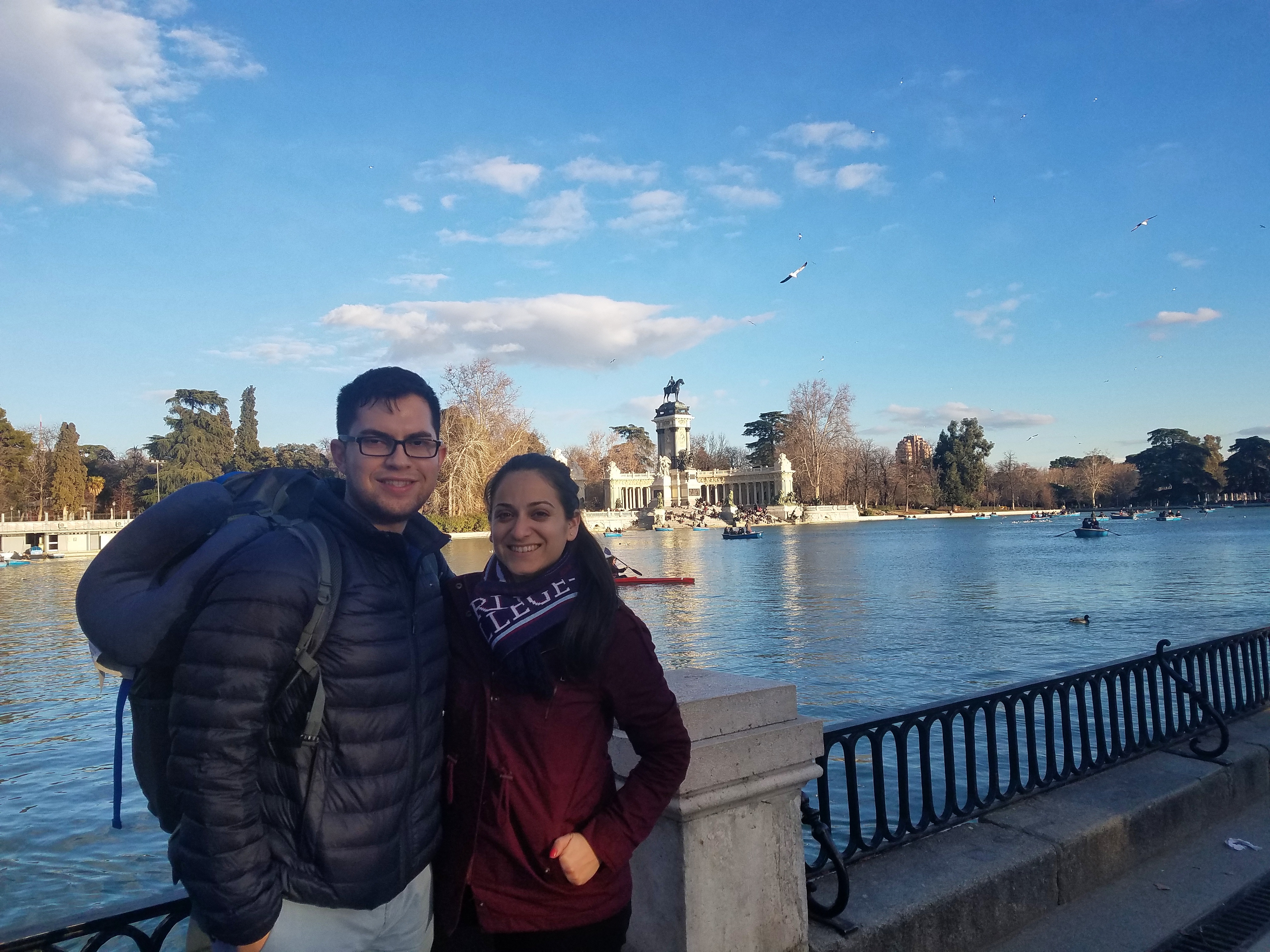 This year was probably the most exciting travel year because I started the year off with visiting a new country: Spain! I LOVED SPAIN and cannot wait to return. The first city I checked out was Madrid and I fell in love with the wine, the rooftop bars, the tapas, the gardens and the history! You can see more photos on my Instagram here.
Barcelona, Spain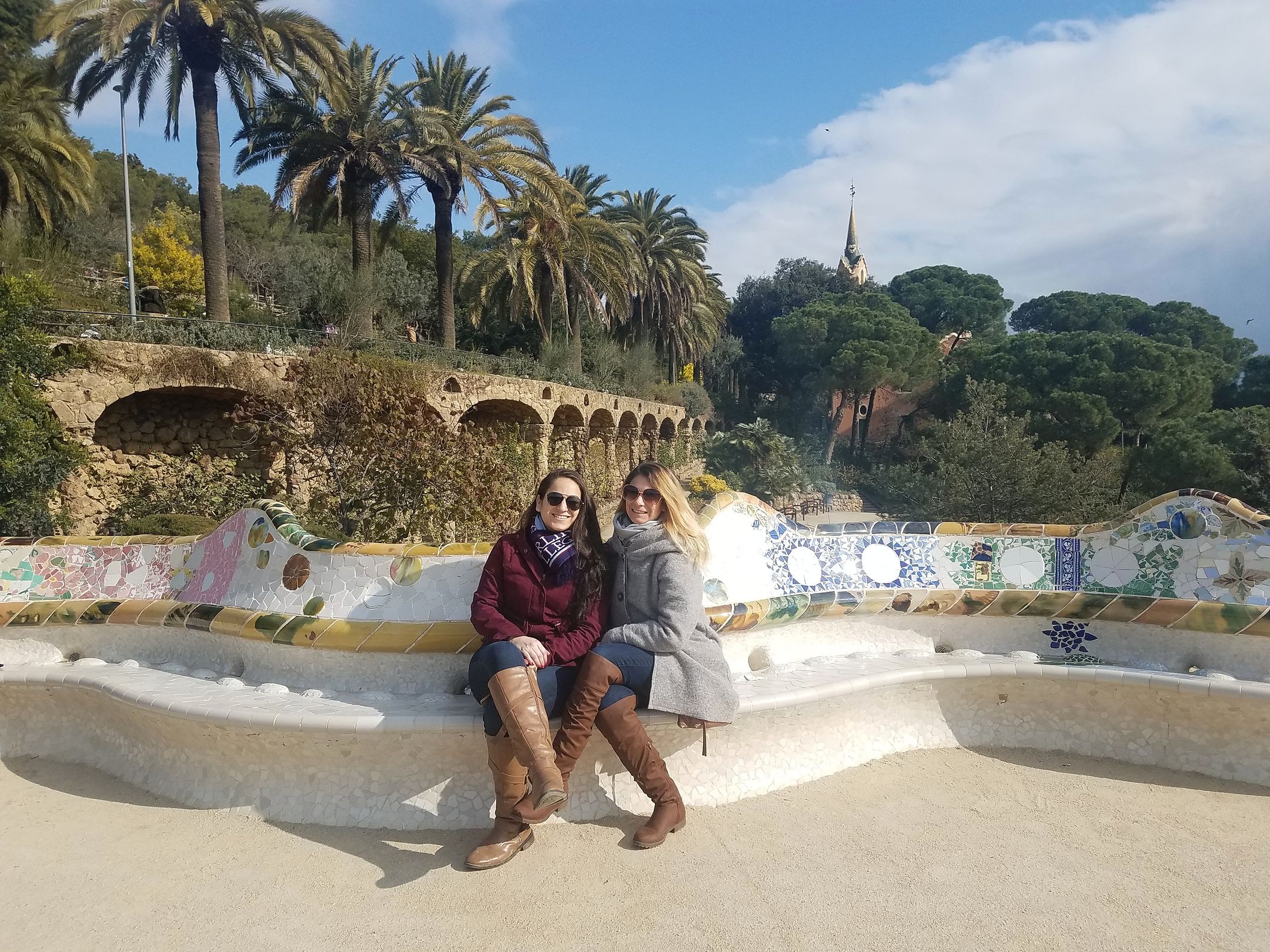 After Madrid, I took a train to probably my favorite city in Spain: Barcelona! I continued to be #EnthusiasticAboutCathedrals and visited La Sagrada Familia which blew me away. I also continued to be #EnthusiasticAboutRunning and ran from my AirBnB to the center of the city and got lost because my phone died. But as scary as it was, I got to run for several hours and explore the city in a very interesting way and now it's one of my favorite stories to tell!
Valencia, Spain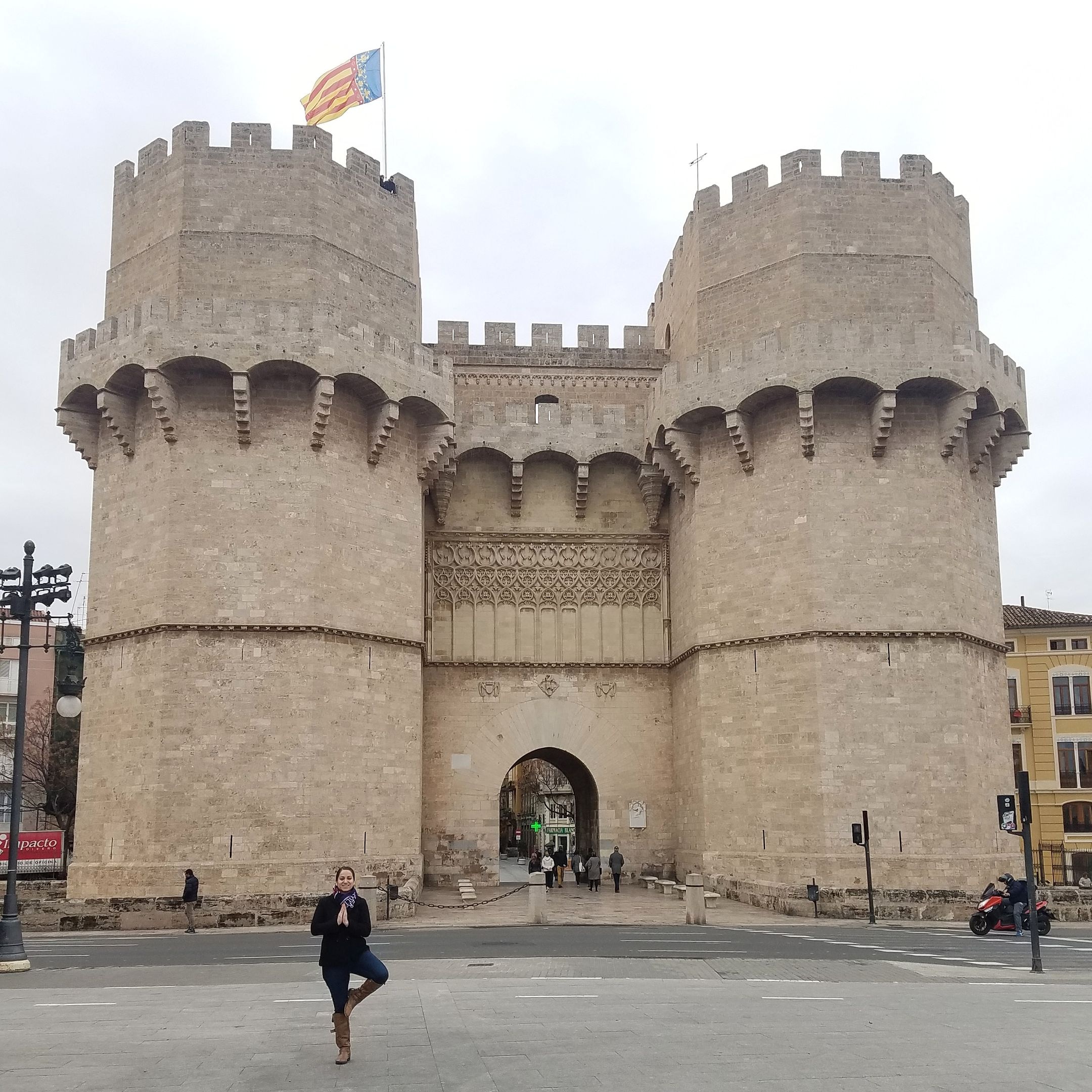 After spending several days exploring the city life in Spain, our next stop was Valencia, the land of beautiful beaches! I loved Valencia, it was a quieter place with less people but still just as much history. One of the coolest parts about Valencia was seeing all of the incredible architecture!
Rome, Italy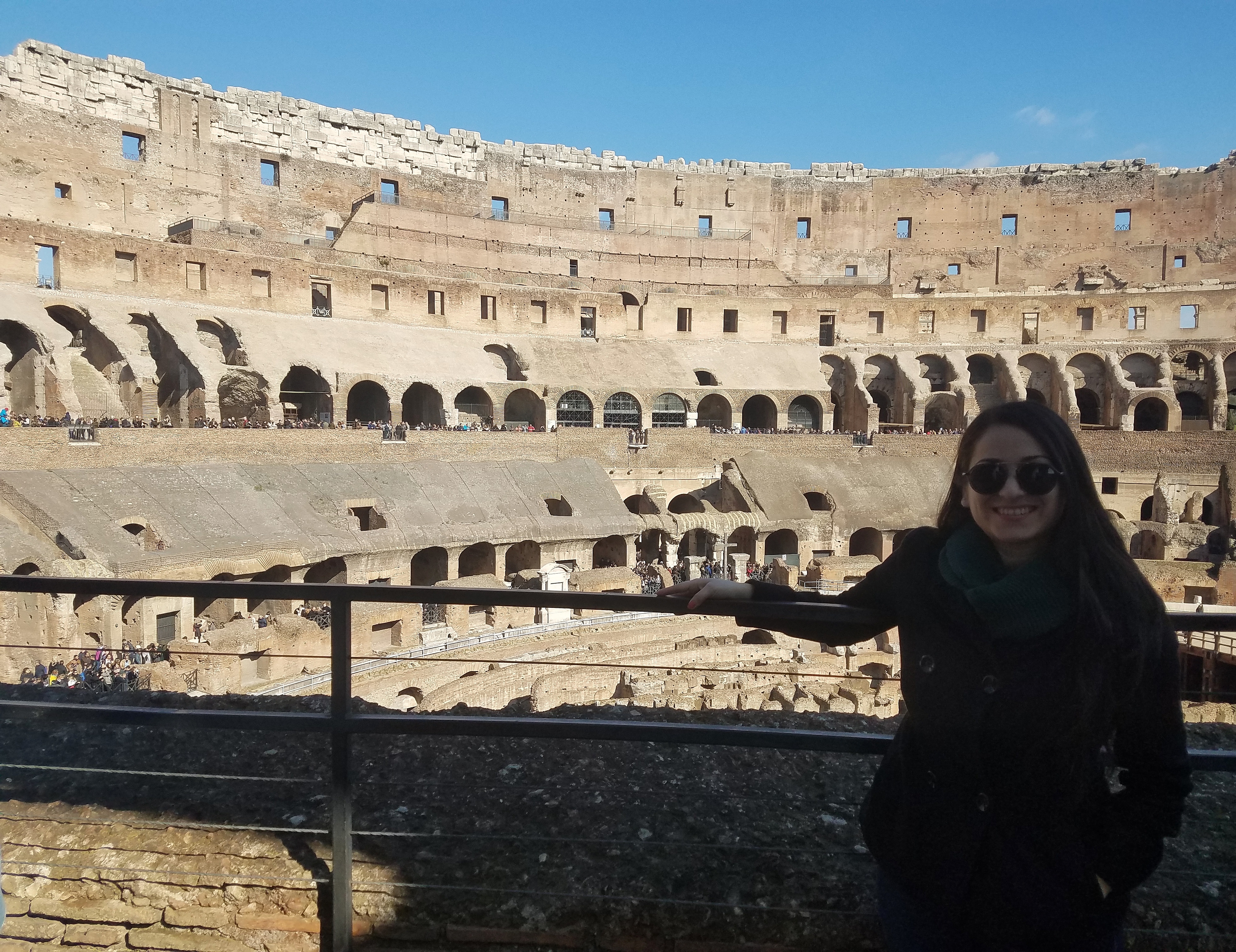 Wow, what can I say about Rome. I loved the pizza, the pasta, the running trails, and the historical landmarks including my favorite: the Colosseum. Walking past and walking into the Colosseum was an incredible experience. It's so much bigger in person too! It was so interesting to learn that it is the largest amphitheater ever built and in its prime could hold up to 80,000 people! These 80,000 people would gather for gladiatorial shows and other events like mock sea battles and animal hunts. You can see more photos on my Instagram here!
Venice, Italy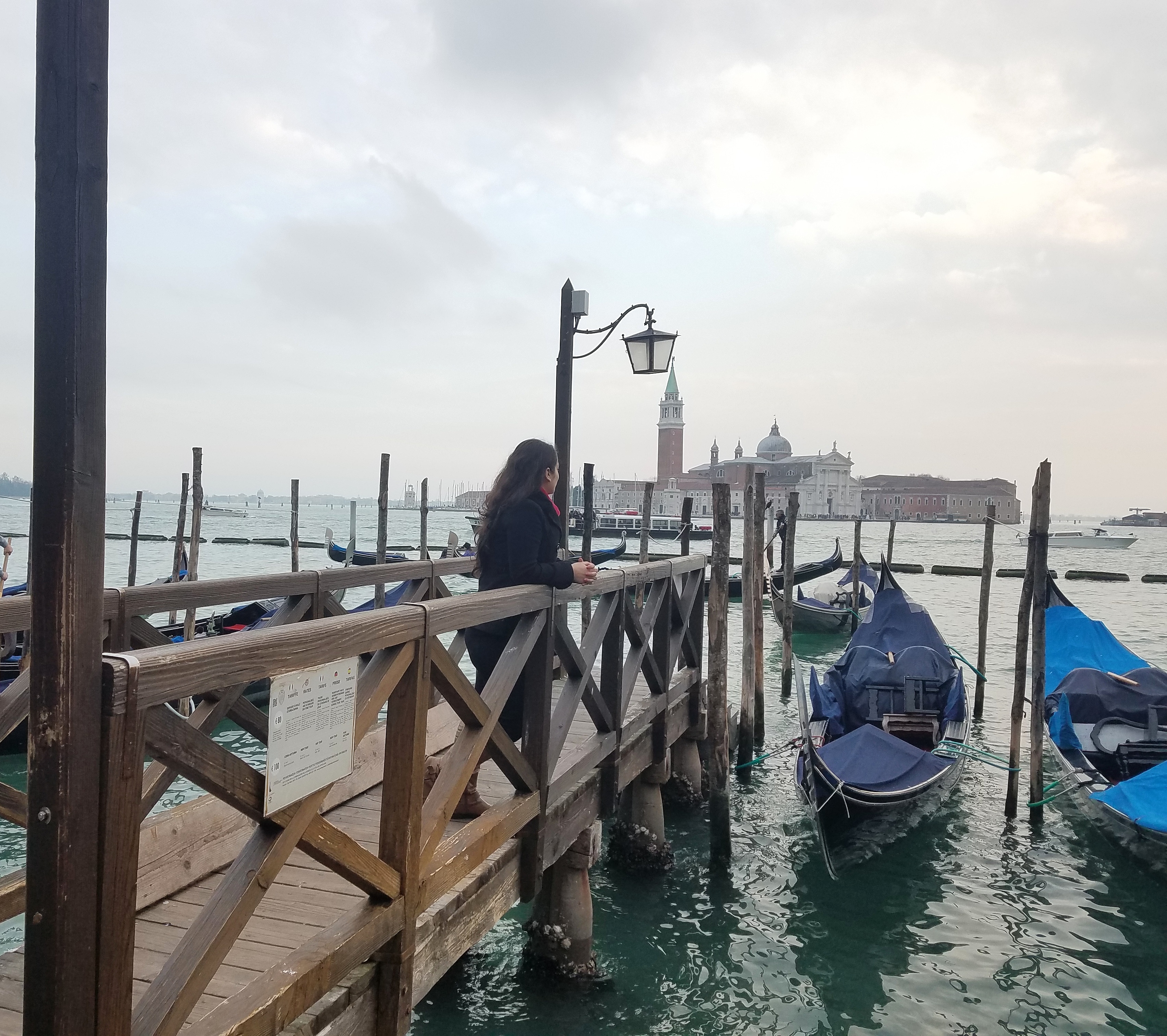 Oh Venezia, you quickly became a fave destination. ❤💚 Something about all of the water surrounding this small but fierce city made me want to stay a little longer. There aren't any roads here, just canals which made getting around pretty interesting. We ended up taking a water taxi because we were going to be late and miss our train (travel isn't always as glamorous as Instagram makes it seem lol but that's part of the adventure) and it was a super cool experience being on the water taxi. I also really loved how narrow the alleys were, and even thought about running through the alleys for some marathon training but I almost twisted my ankle on the cobblestones just walking so I figured it wasn't a great idea.
The Vatican, Italy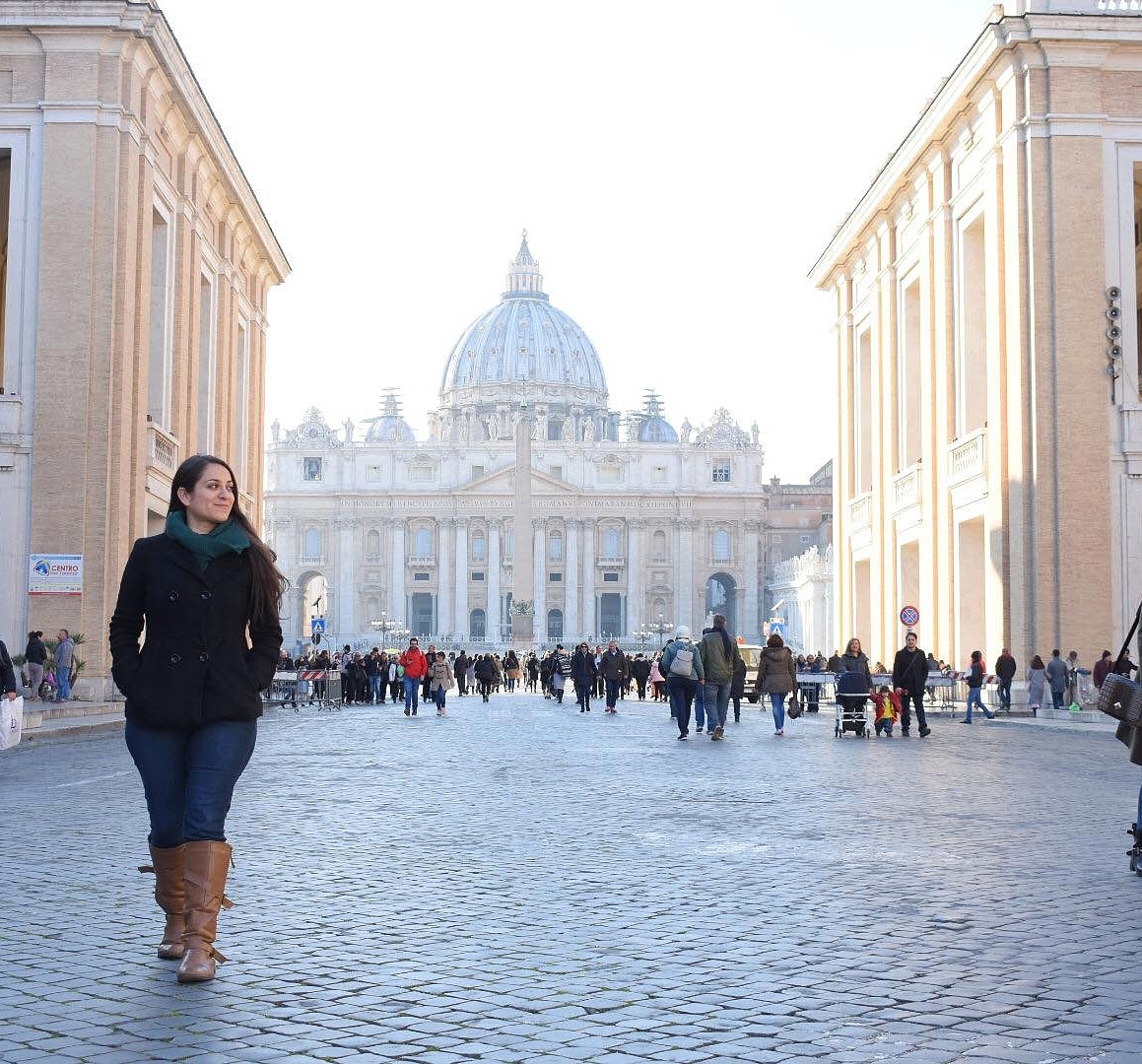 I MADE TO THE VATICAN IN ITALY AND IT WAS A HIGHLIGHT OF MY LIFE. Sorry for yelling but I'm still so excited. You already know I am #EnthusiasticAboutCathedrals and seeing the 'church to rule all churches' as my friend jokingly calls it was an incredible experience. The Papal Basilica of St. Peter in the Vatican also known as St. Peter's Basilica was breathtaking. I loved how it looks on the outside but the inside blew me away. You all absolutely need to add Vatican City to your bucket list. It seriously felt like I was on another planet, it was such a unique place and I've never felt so spiritual.
Long Beach, California
I had the best four days at the #WeAllGrow summit in Long Beach, California. So much inspiration, empowerment, growth, learning opportunities, mentoring, yoga, swag (seriusly so much lol), beautiful views but most importantly it was a weekend of women supporting women. One of my new friends as soon as she met me said 'I want to support you'…how sweet is that!? Those kinds of people are rare. My favorite part of any conference always turns out to be the people that I meet and the people that become more than fellow bloggers. These are the people that become friends. ❤ 
Kanab, Utah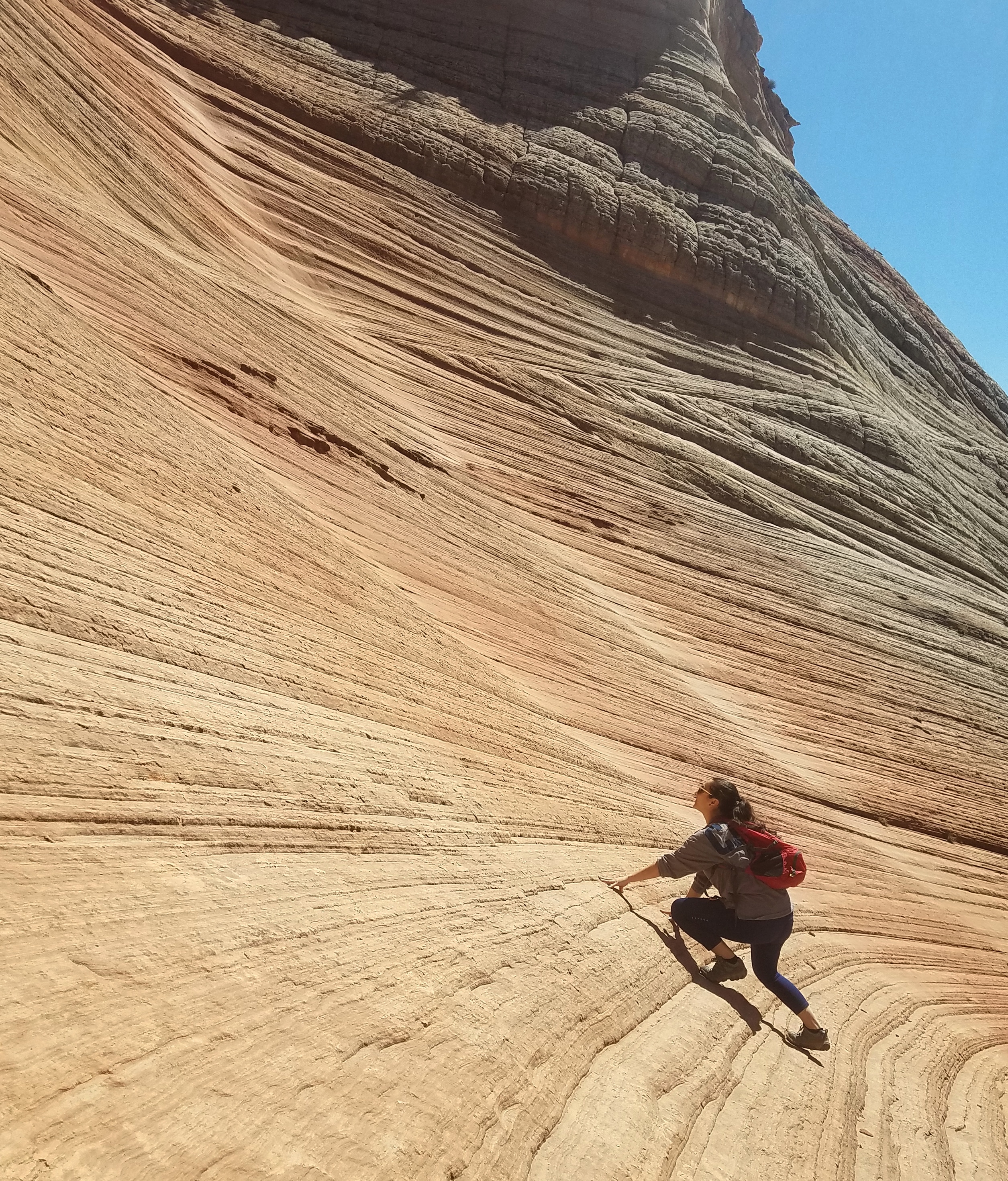 The first thing I did when arriving in Kanab was to explore the surrounding caves and mountains. How incredible are these cave walls?! I knew Utah would be beautiful but I have seriously been blown away with everything I have seen. Check out more photos from my road trip to Utah here!
Houston, Texas
Made it to Houston and even though this humidity is rough, I'm loving this city! The first stop on the Houston bucket list was Smither Park and you know I had to bust my fave yoga pose since I'm #EnthusiasticAboutYoga and since this week on the blog we are talking about tree poses! Smither Park is an area in a neighborhood that is filled with sculptures, mosaics and artistic items. It's super cool to admire the art but it's also great for Instagram photo-ops 😉 and apparently on Saturdays you can watch the artists at work!
Raleigh, North Carolina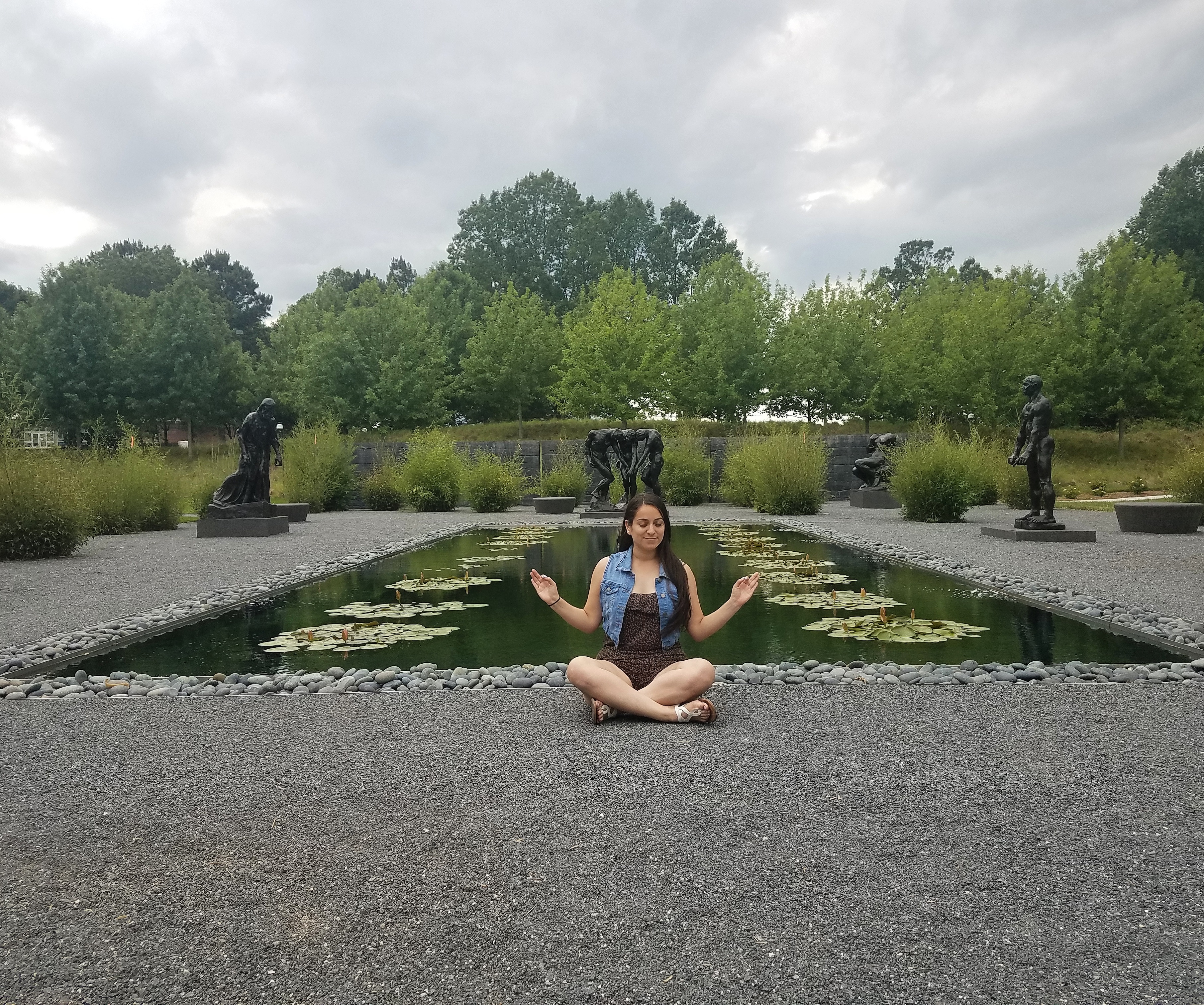 Eyes closed, heart open. ❤ My favorite museum in Raleigh was definitely the North Carolina Museum of Art. I think I could've spent hours just walking around admiring all of the art both inside and outside. It was so calming and perfect after days of non stop exploring. I couldn't help but pause and enjoy this moment in the reflection pond filled with water lilies. 🌼 You can easily spend an entire day here by checking out the different galleries, the outdoor spaces, tours, concerts, or workshops.
Wrightsville Beach, North Carolina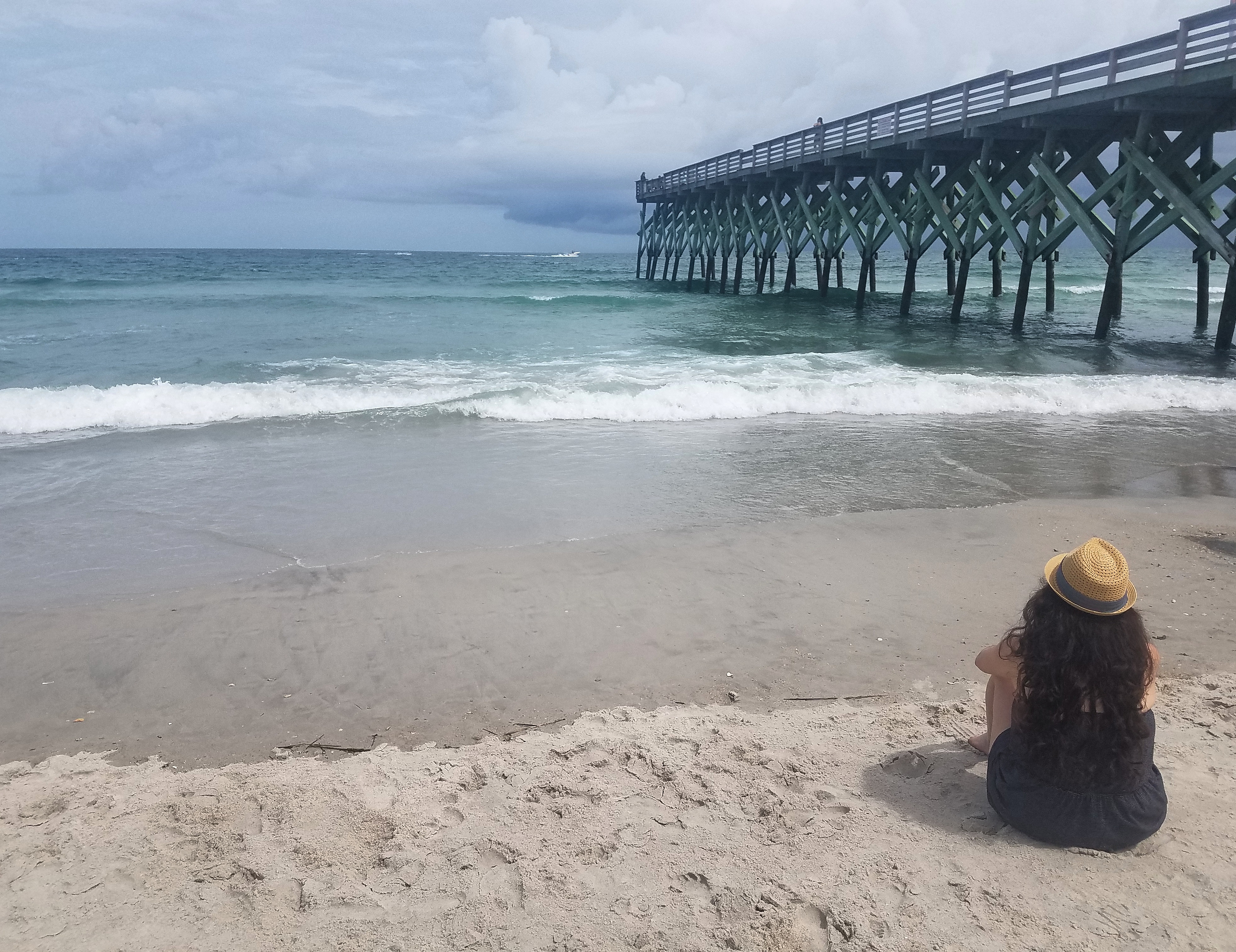 What I've liked the most about North Carolina is the diversity in terrain. In my few days here, I've explored the city, gone running at a state park, relaxed in the burbs, AND now enjoyed being at the beach. We drove 2 hours to check out Wrightsville Beach and that drive was totally worth it. The beach was super clean, the water beautiful and so blue, and there was live music at one of the restaurants nearby! I took a nap, got a tan, read a book and just took it all in (the sound of the waves, the view of the water, really just everything).
Toronto, Canada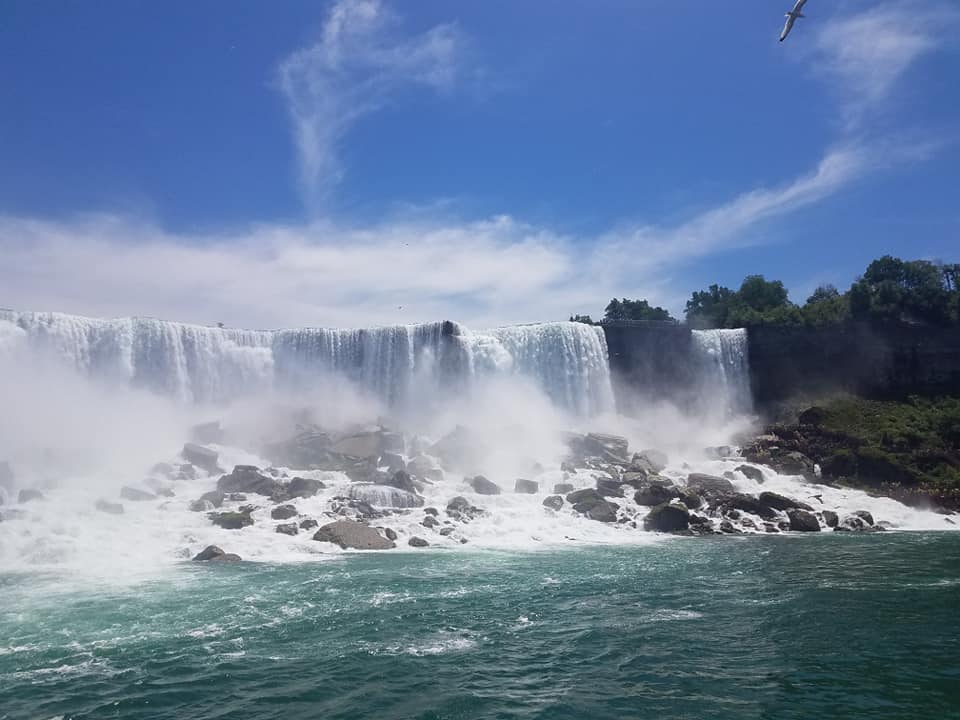 I have always wanted to visit Niagara Falls and I finally crossed off this incredible place from my travel bucket list y'all! I didn't do much research before going so all I knew was what friends had told me: that the Falls would take my breath away, and they did! I learned so much and was captivated by this natural wonder that I felt the need to immediately share 10 photos to inspire you to visit! I can almost guarantee you'll want to book a trip. Look at all of that immense beauty. This is where water and sky literally meet.
Los Angeles, California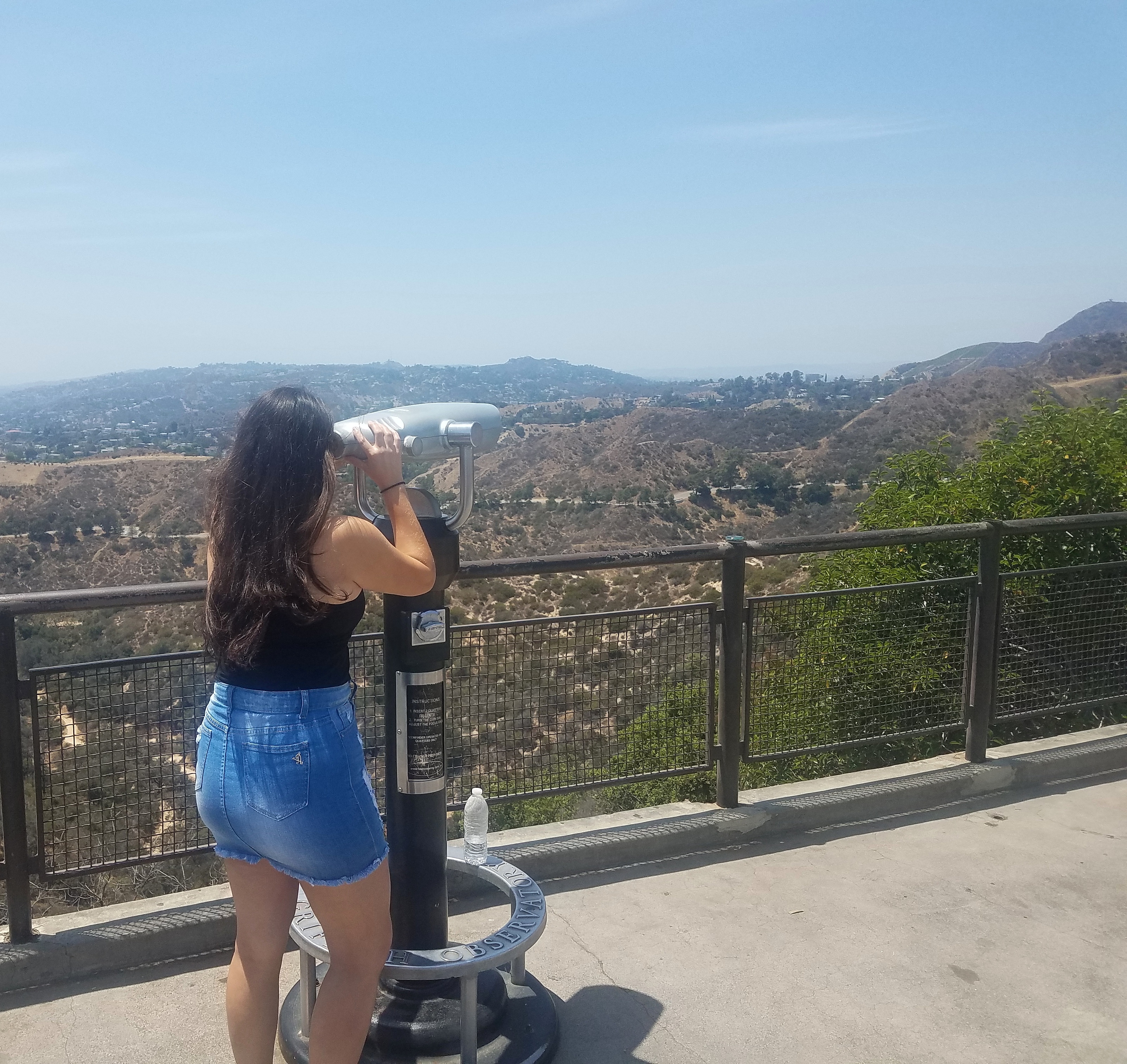 If you ask someone what the most famous sight in Los Angeles is, they will most likely say the Hollywood sign, but have you ever asked for the coolest place to see the Hollywood sign from afar? My fave place is hands down Griffith Park because not only can you see the Hollywood sign…you can also see all of Los Angeles AND check out Griffith Observatory all at the same time!
Flagstaff, Arizona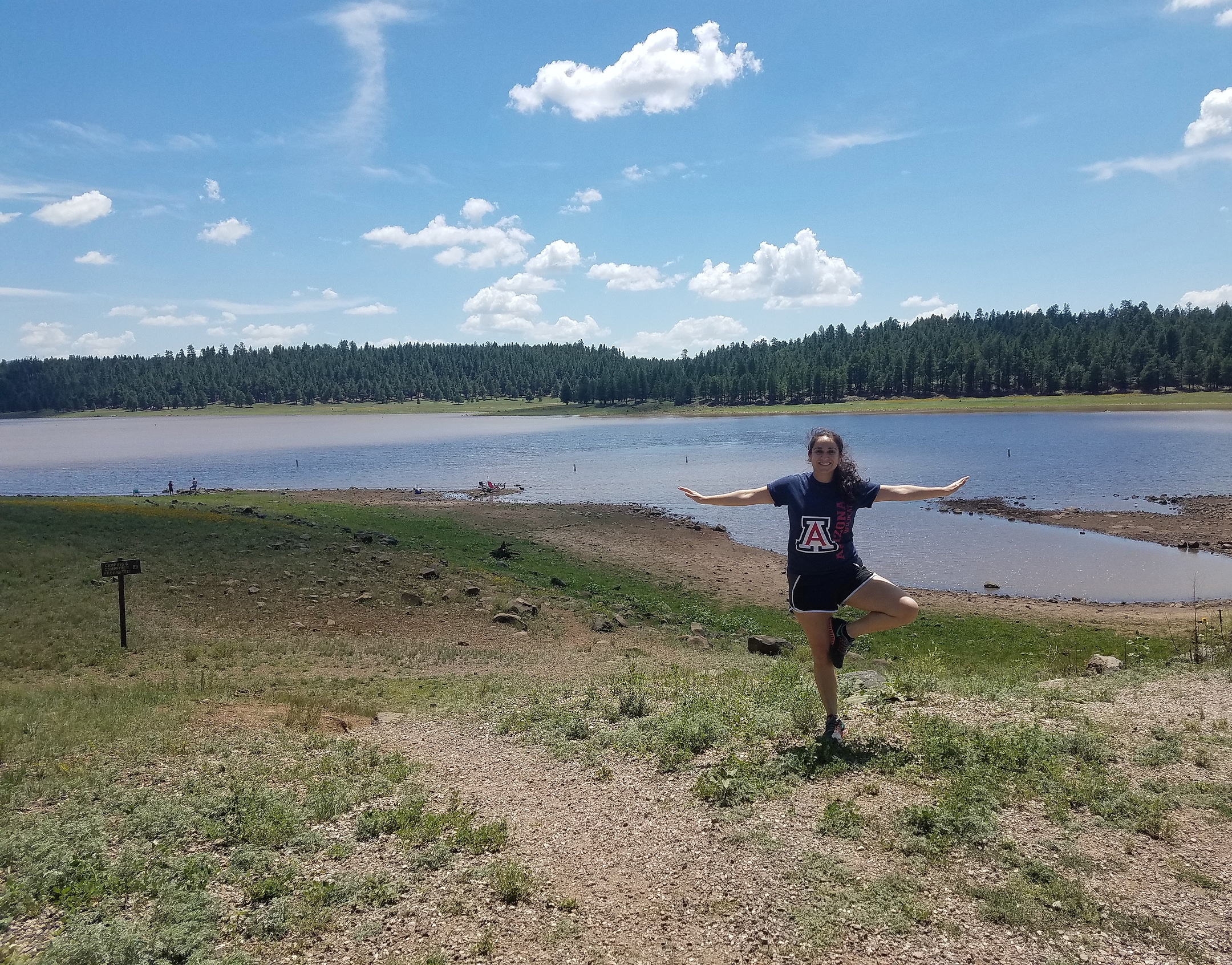 My one trip to Flagstaff, Arizona this year was a work trip, more specifically a camping trip up in Lake Mary Pines. The weather was perfect, the views were amazing and the company was phenomenal. And yes, the yoga poses were plentiful.
Show Low, Arizona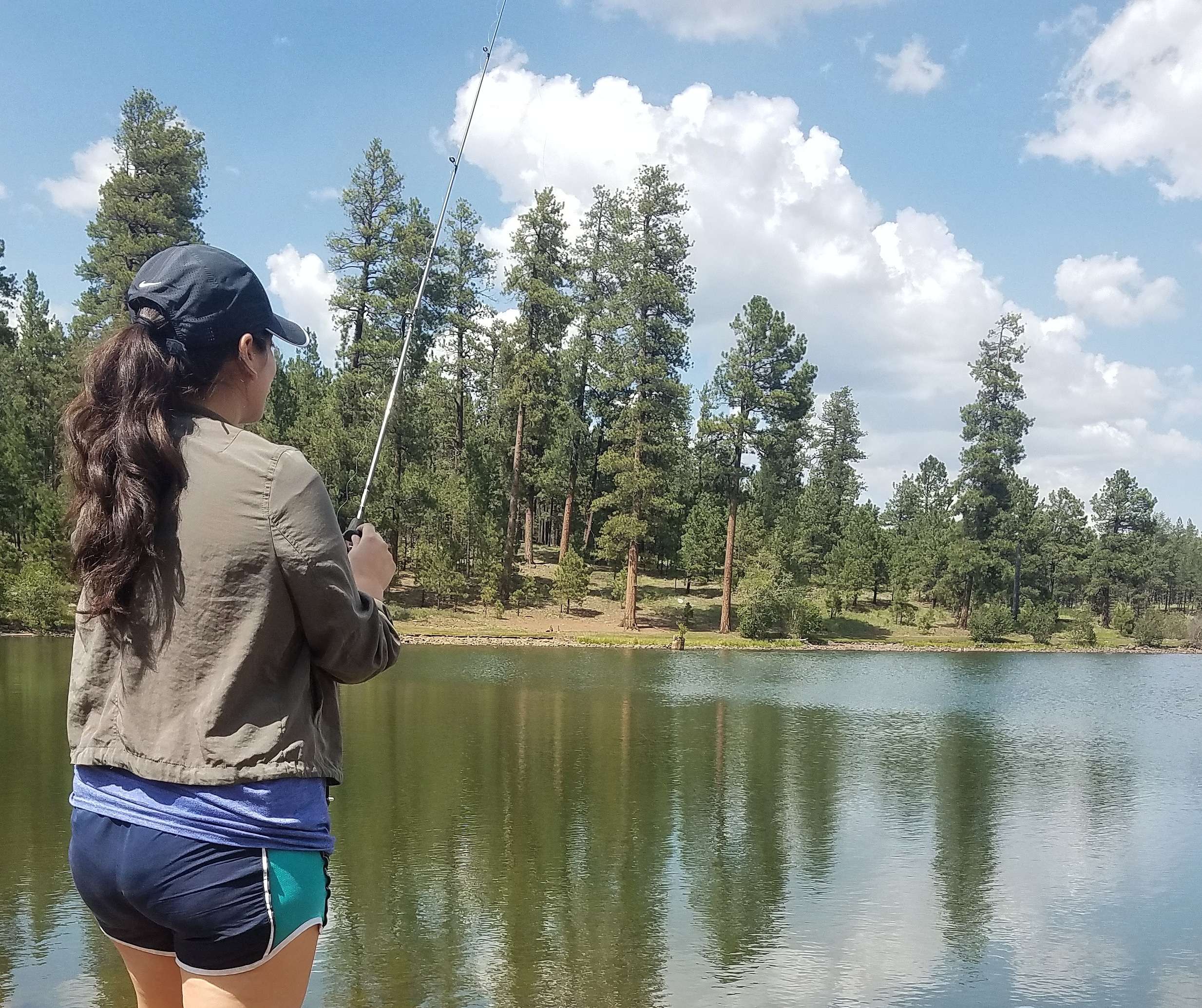 I experienced glamping in beautiful Show Low, Arizona all thanks to my wonderful friend Rebecca who let me invite myself (lol) on her trip to #ShowLow in her super awesome camper that's basically a hotel on wheels. Glamping is regular camping with showers, bathrooms, comfortable beds, and even margaritas! Plus regular camping activities like running (maybe that's just an activity for someone training for a marathon lol), hiking, and fishing! 
Albuquerque, New Mexico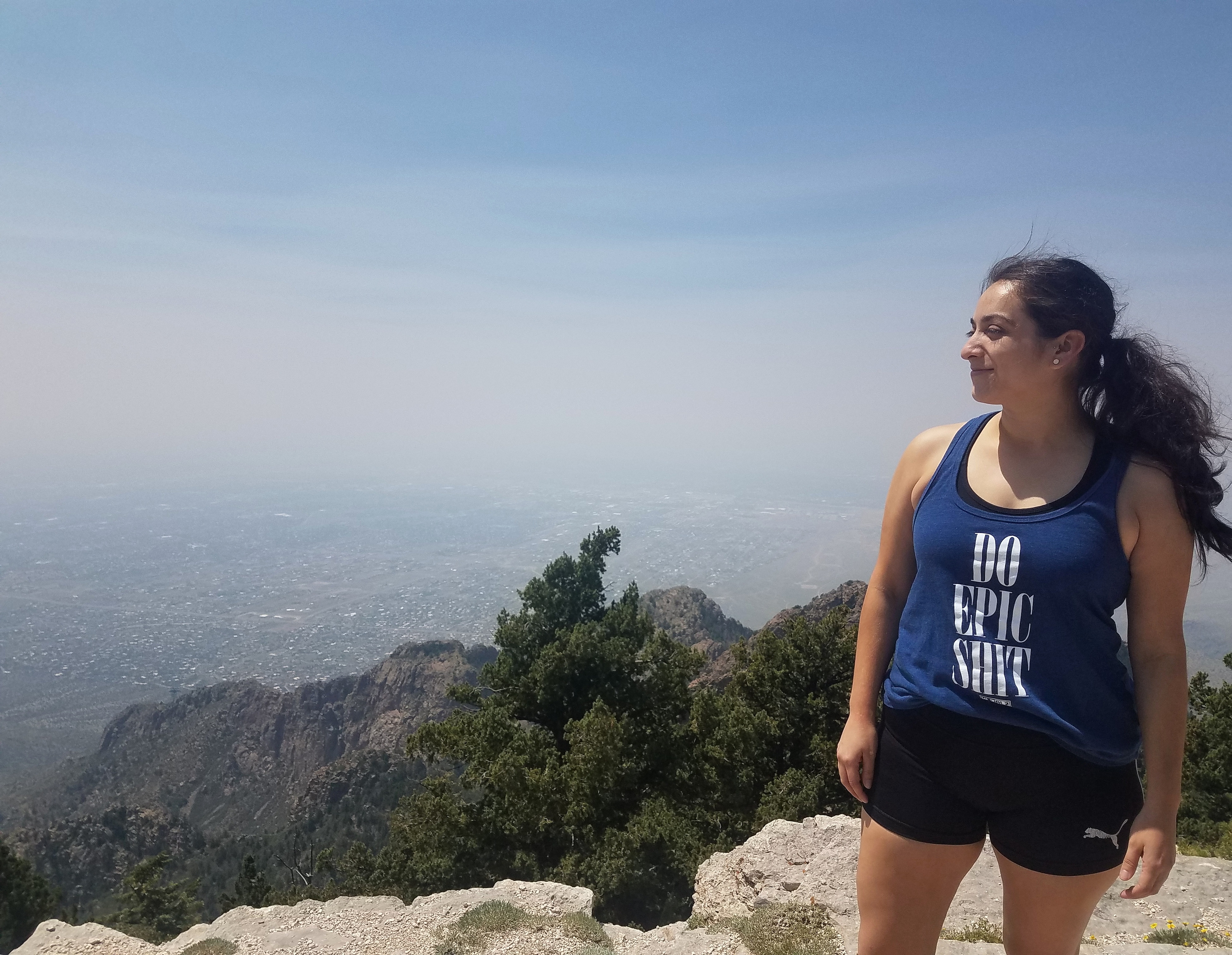 I had more delicious pizza from Dion's, explored more of what nature had to offer and drank a ton of beer and cider with family in Albuquerque! I hiked to the top of the Sandia Crest and was blown away by the incredible views.
San Diego, California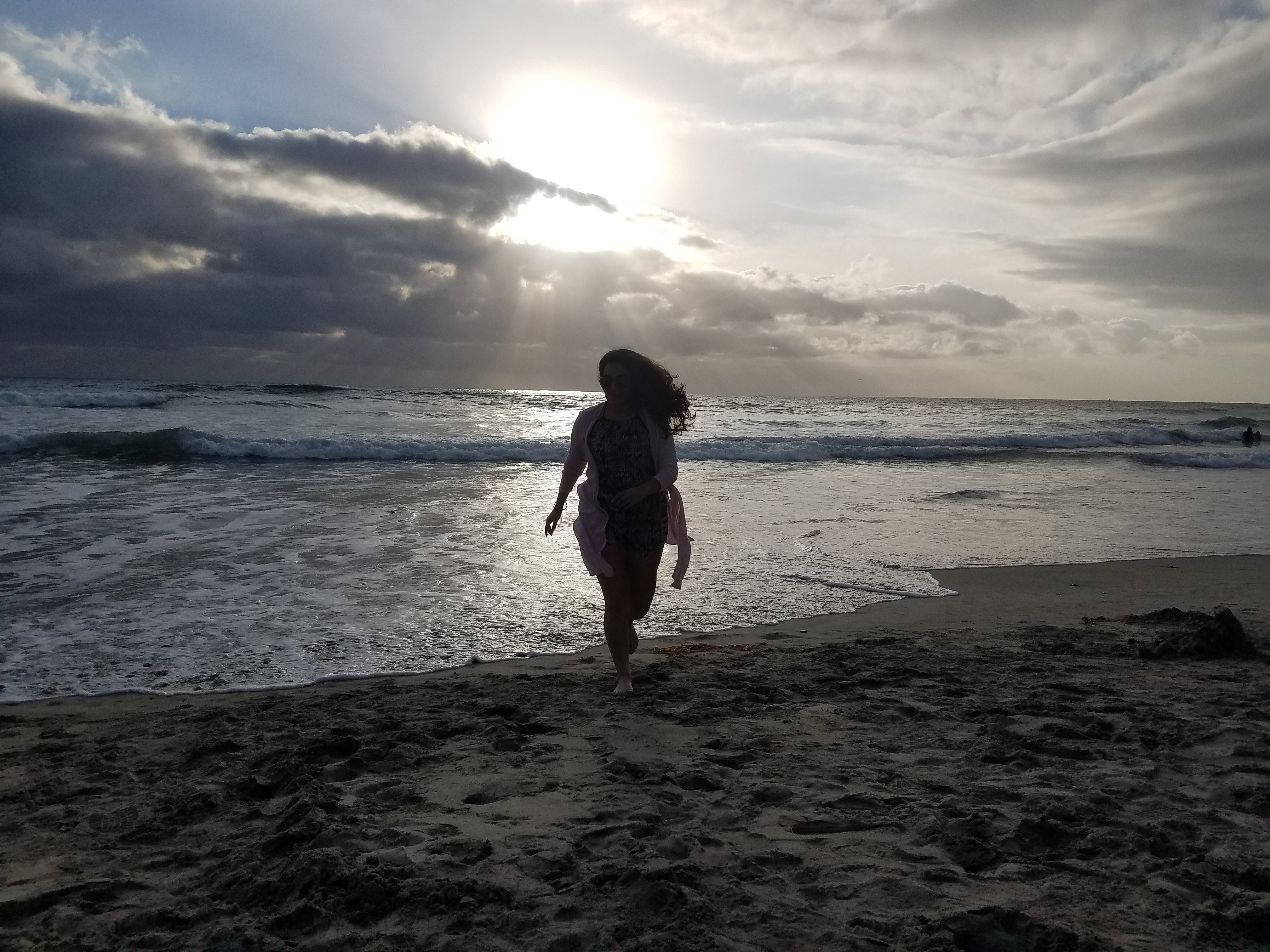 I traveled to San Diego with friends for a weekend full of running, beaches, brunches, hiking, and spending quality time with good friends. My favorite part of this SD trip was hiking Potato Chip rock. Great work out and the best of views.
Sonora, Mexico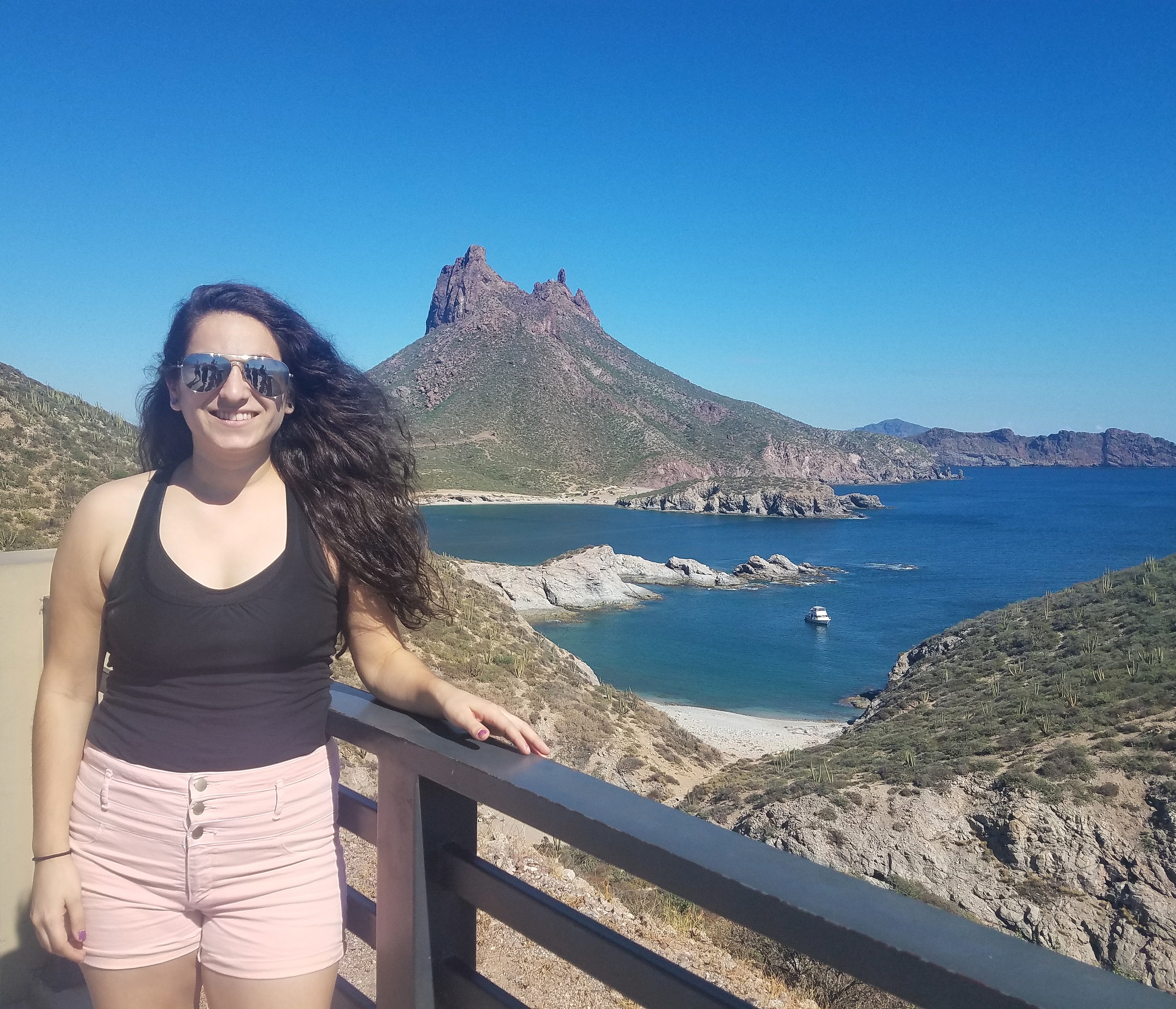 This year, I made it back to my parents' home country of Mexico after 10+ years! You better believe the first thing I did when arriving in Mexico was to enjoy some delicious food but the nature lover in me also did some exploring. I was told that I needed to add El Mirador De San Carlos (San Carlos Vista Point) to my bucket list and I WHOLEHEARTEDLY AGREE. This lookout point in Sonora, Mexico is so beautiful and reminds me of a combination of the Cliffs of Moher in Ireland and the views from Malibu, California. The drive up is also very pretty and you can buy all kinds of fun souvenirs and delicious snacks at the top!
Orlando, Florida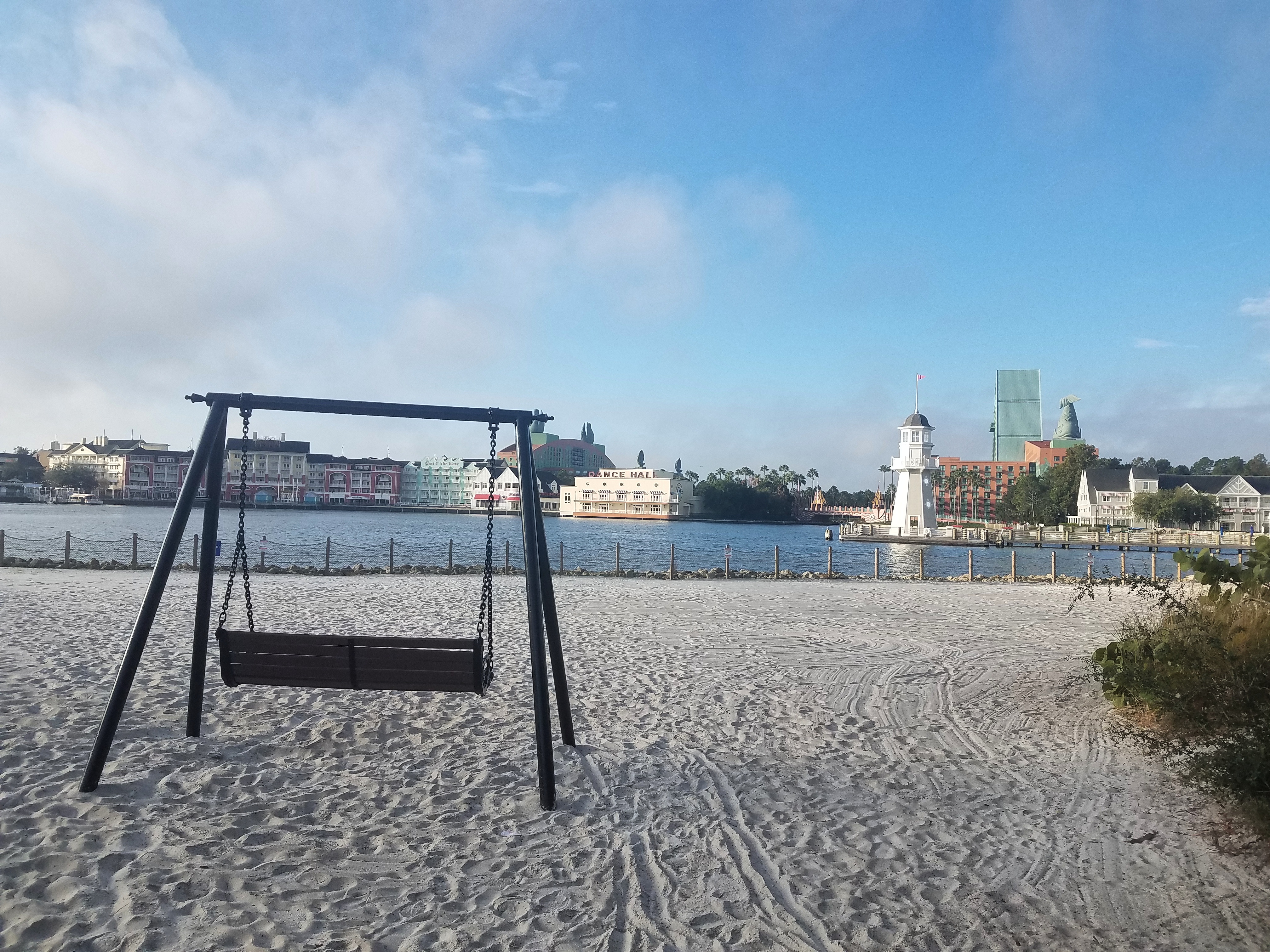 Orlando was super fun because I checked out EPCOT and had the best time at my friend's bachelorette party! I also explored the area near our hotel and did some marathon training there as well! The weather was a bit humid but nothing beats good times with friends, especially when it involves eating tasty treats at the boardwalk!
Miami, Florida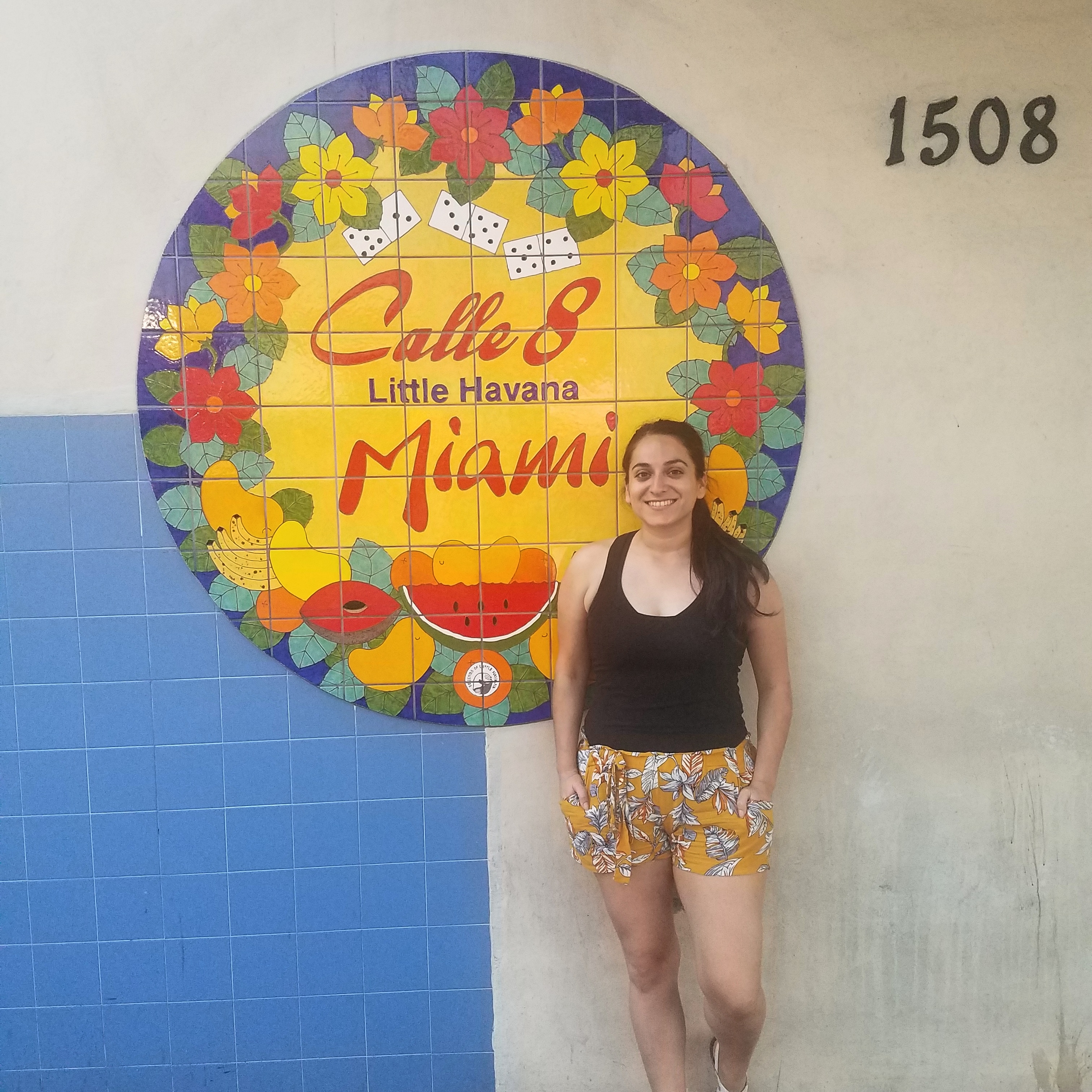 Take me back to beautiful Miami. I loved it. I loved dancing salsa in Little HAVANA, I loved eating Cuban food, I loved the beach, and I loved reuniting with old friends! Miami also had the BEST mojitos I've ever had in my life.
Cocoa Beach, Florida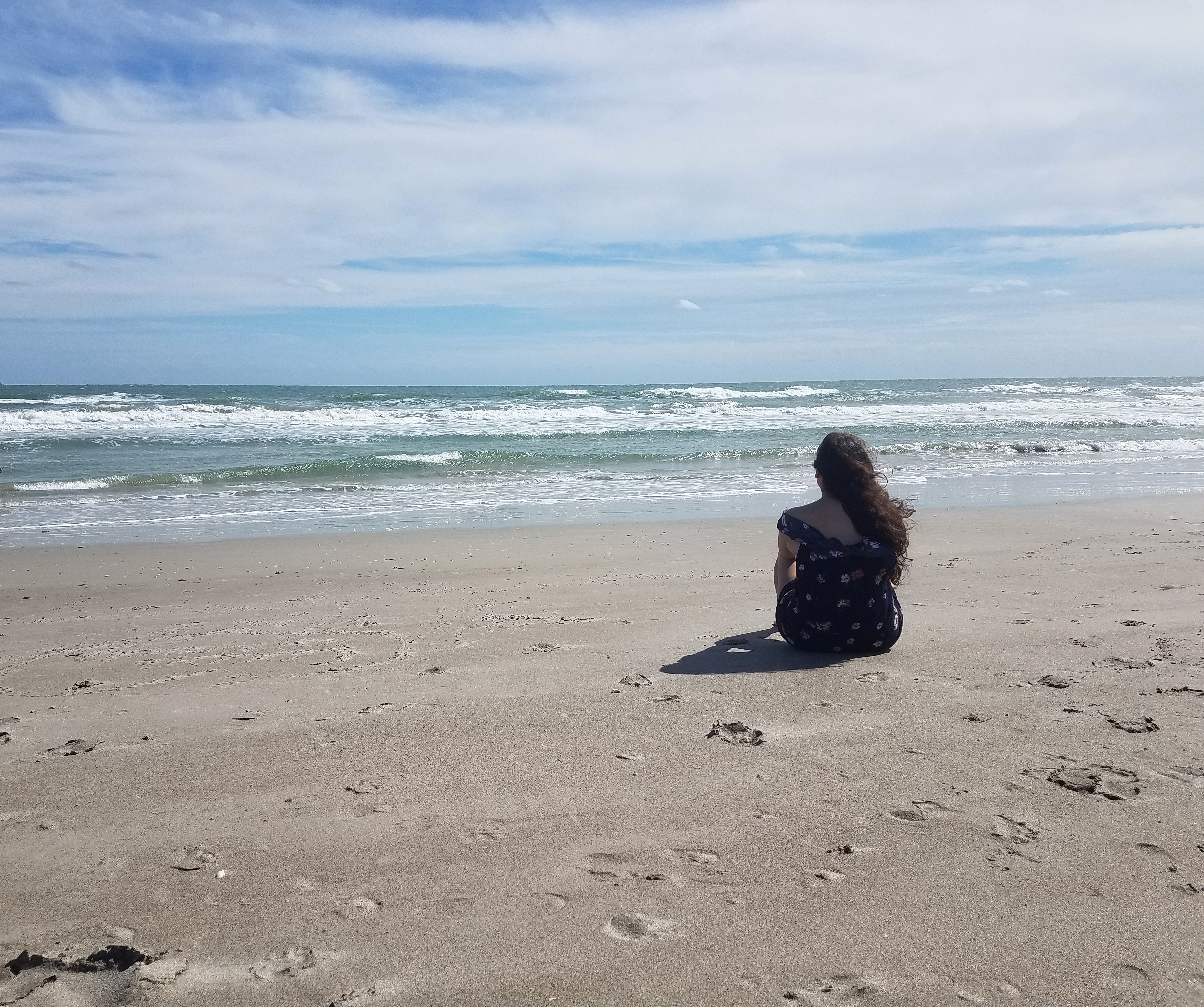 I think in another life I lived near the ocean. I just ended an amazing week in Florida with some of my best friends and was so fortunate to find my new favorite beach (Cocoa Beach)! One thing I love about traveling are the connections made on each trip and being able to experience new adventures with new people.
Cleveland, Ohio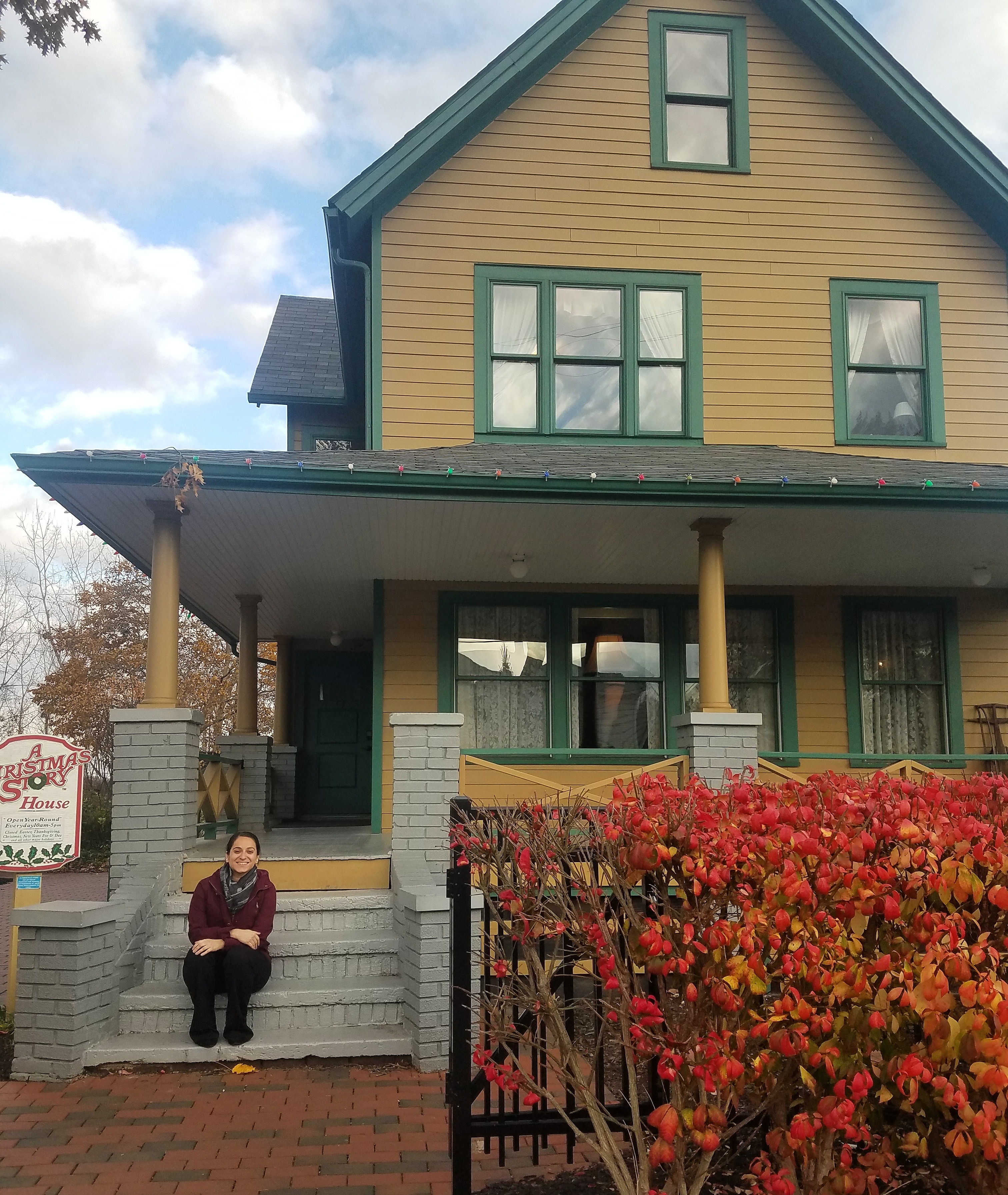 Cleveland was freezing (thanks to the snow, wind and rain) but something super heartwarming about this city is the A Christmas Story House! ❤💚 If this house seems familiar, it's probably because you've seen it in the classic film A Christmas Story! This house is now a really cool museum that allows you to get super nostalgic! It looks just like what is shown in the movie and is open year round!
Tucson, Arizona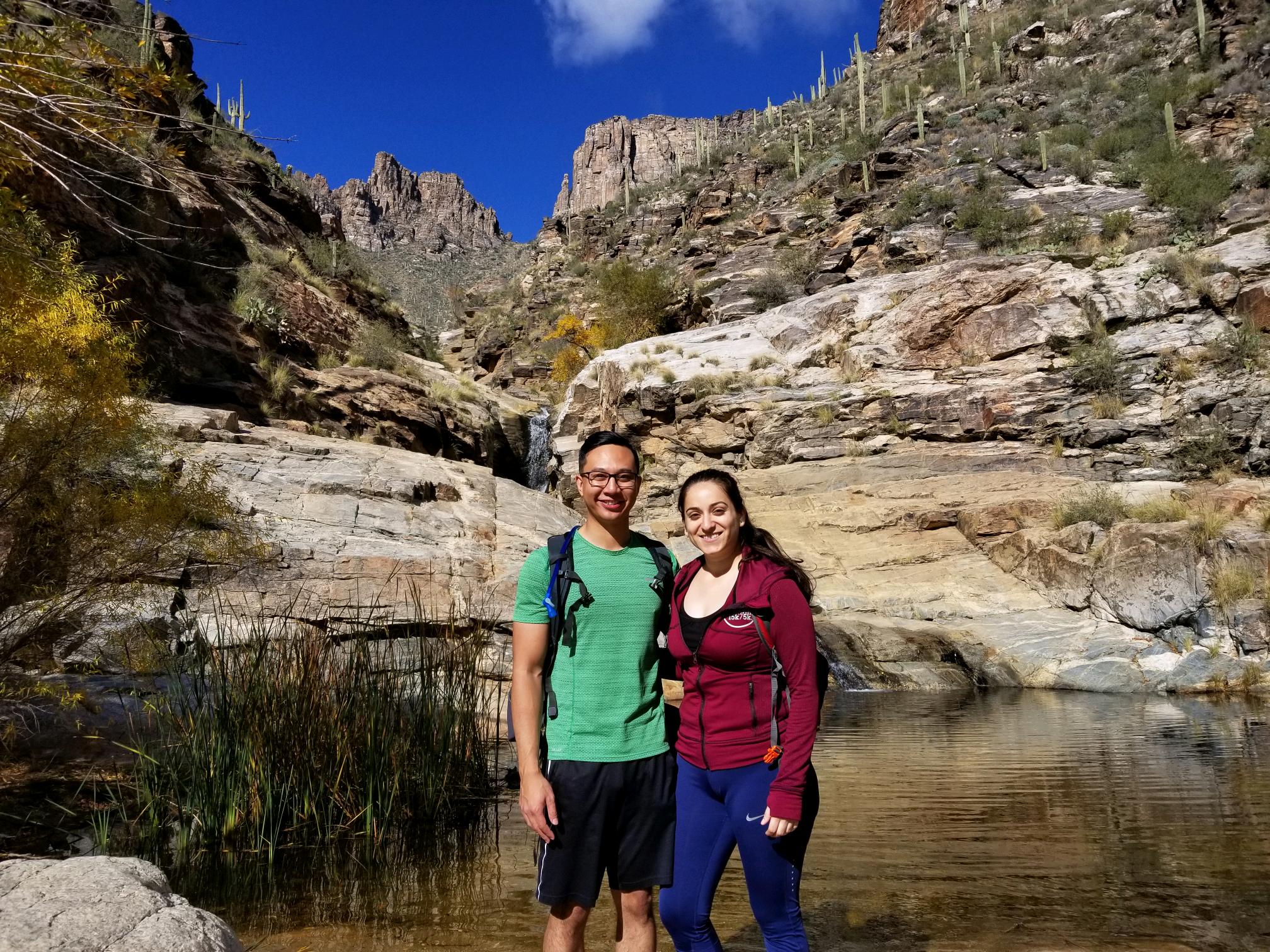 Explored Tucson with a very special person and showed him everything that I love about one of my favorite places. We hiked, we ate, we explored, and we danced. The highlight of this trip was hiking beautiful Seven Falls. Check out a list of my favorite Tucson bucket list items here!
Prescott, Arizona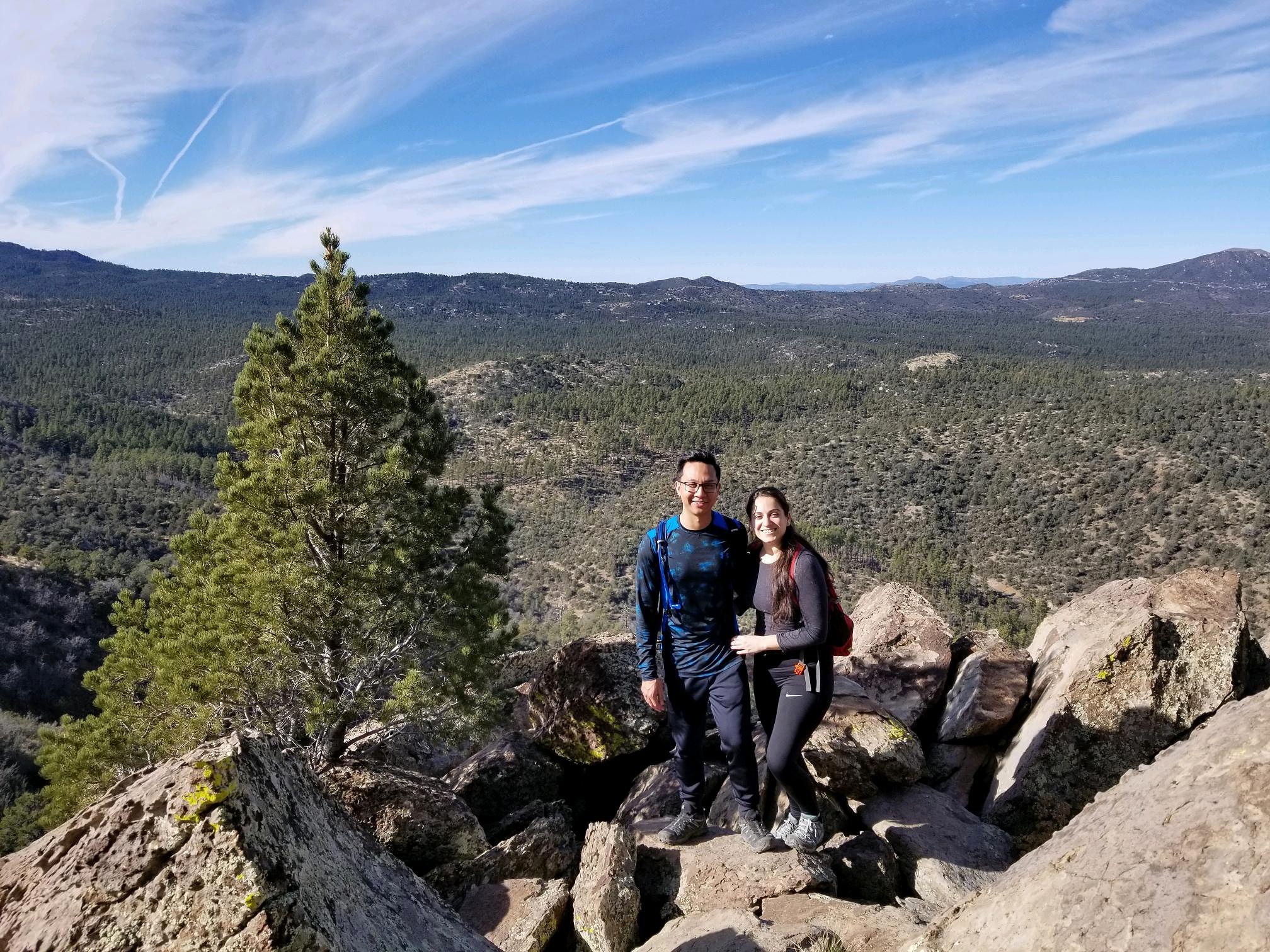 And finally, I am ending an incredible year of travel with one last mini road trip to Prescott, Arizona with my new favorite travel partner. Prescott is Arizona's official "Christmas City" since 1989, and I highly recommend visiting during the holidays! It was a blast to experience the beautiful lights and festive decorations in the downtown area, but my favorite part was and will always be that Prescott has the best hikes in Arizona!
---
Well, that's it my friends. We made it to the end. It's wild how short the list seems to me but as always I'm just grateful for the opportunity to see new places! Thanks for reading and for following my adventure, it truly does mean a lot to have you all here.
I hope this post inspires you to travel, inspires you to learn a little more about different places, and inspires you to start your own bucket list!
Thank you all for reading, and stay enthusiastic!
Feel free to follow the adventure on social media 🙂
Facebook / Instagram / Twitter / Youtube 
-Maira
Please follow and like us: