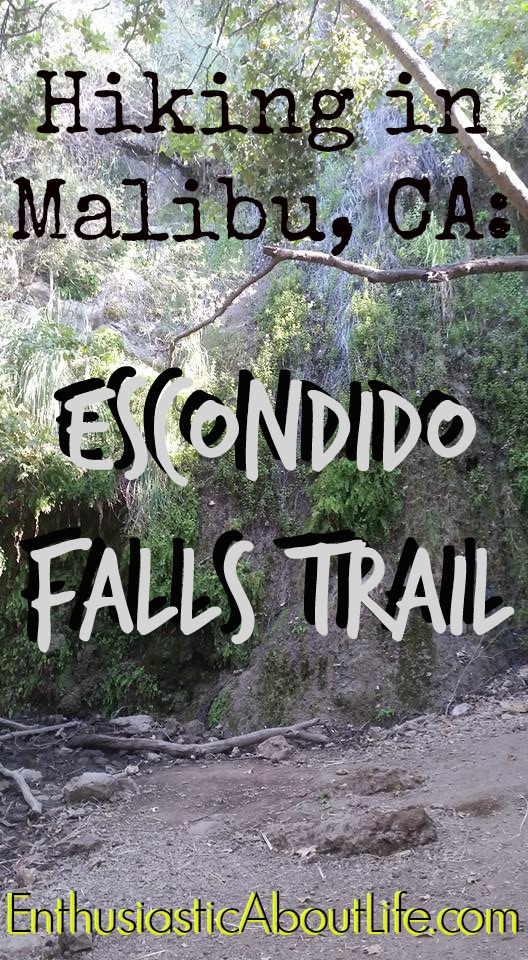 This week I've taken full advantage of the California weather to get some good hikes in, because we all know that it's pretty miserable to be hiking in Arizona right now (it's just way too hot). Besides hiking Point Dume State Beach, my friends and I also hiked Escondido Falls Trail!
Check out the video below:
It was an awesome hike because we were in the shade about 80% of the time, there were plenty of trees and beautiful views, and some climbing (which is always fun). This hike starts out easy but as you start climbing, it becomes a moderate level hike.
One thing I will stress, is to please make sure you are wearing proper shoes while hiking here. During the portions of the hike where you have to climb, it can get very slippery.
It's not a super long hike, which I enjoyed…especially after not hiking for a couple of weeks. There was a ton of greenery and the hike wasn't super crowded or isolated, it had just the perfect amount of people. My friend got some good action shots of us going down and I love these pictures because we had no idea he was taking these so they are literally candid shots.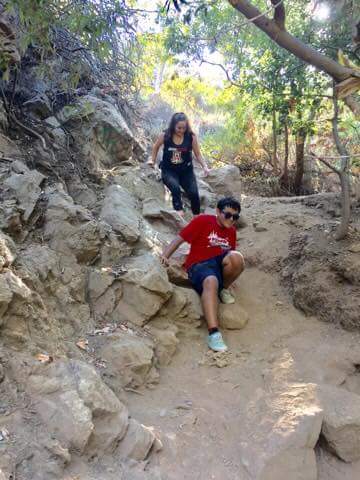 And even if we had known he was taking our pictures, I don't think there's any way we could have posed because it was a little scary going down (lol).
Going up though, was a little easier to pose (as you can see by my friend's super sexy pose haha). I tried to have my friend take a cool looking action shot of me climbing up but he told me that the angle wasn't flattering. At first I got offended because I thought he was insulting me, but he really just meant that my back was full of dirt.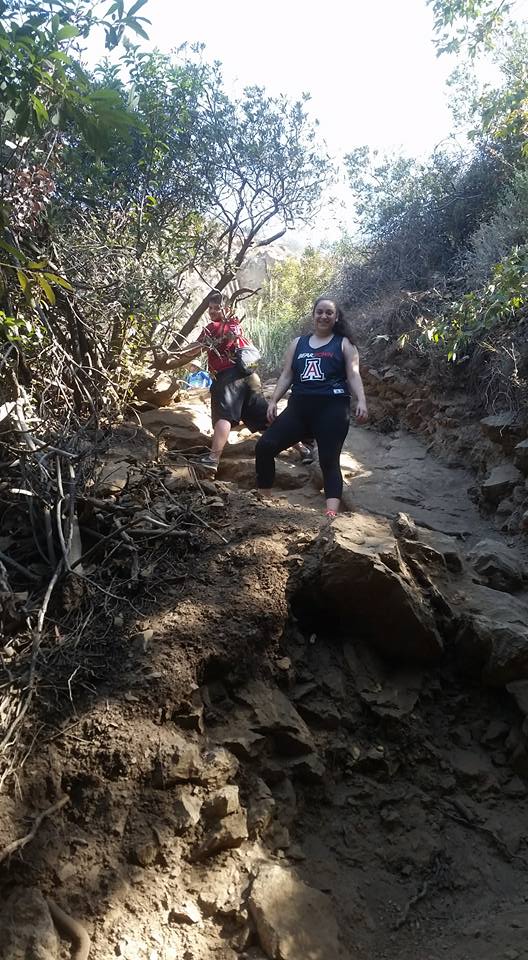 And this was because to go down, I didn't want to fall and injure myself…so I kind of just sat and slid down the side of the mountain like the professional hiker that I am.
We also had a photoshoot midway through the hike because there were some pockets in the mountains and we thought the pictures would look cute if we were to just go into the pockets.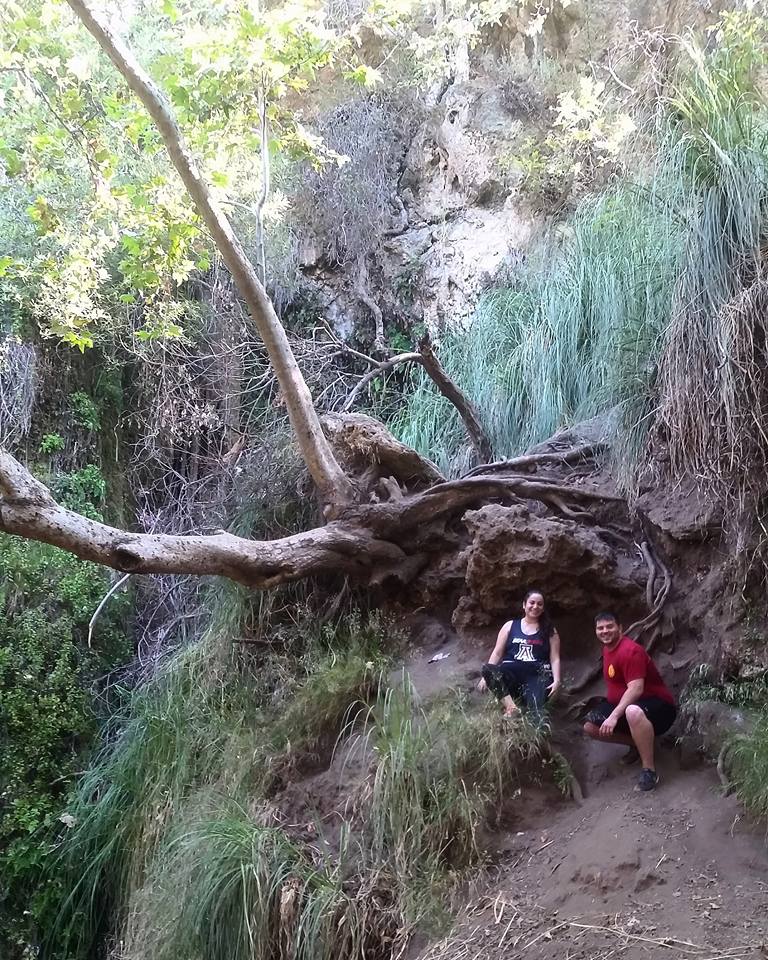 Escondido Canyon was a great place to hike and I would definitely come back. Thanks Corey and Javier for joining me, and Corey for leading us! It's always a blast with you two 🙂
Check out more hiking adventures on the Hiking Bucket List or see the blog posts below:
Hiking in Malibu: Point Dume State Beach!
Mom Crosses Off Grand Canyon From Her Bucket List!
Meeting 50 Cent & Intense Hiking! 
You can read more blogs on 'Trips' here!
Thanks for reading and stay enthusiastic!
-Maira
Please follow and like us: