This post is sponsored by Circle 6 Studios. As always, all opinions are my own.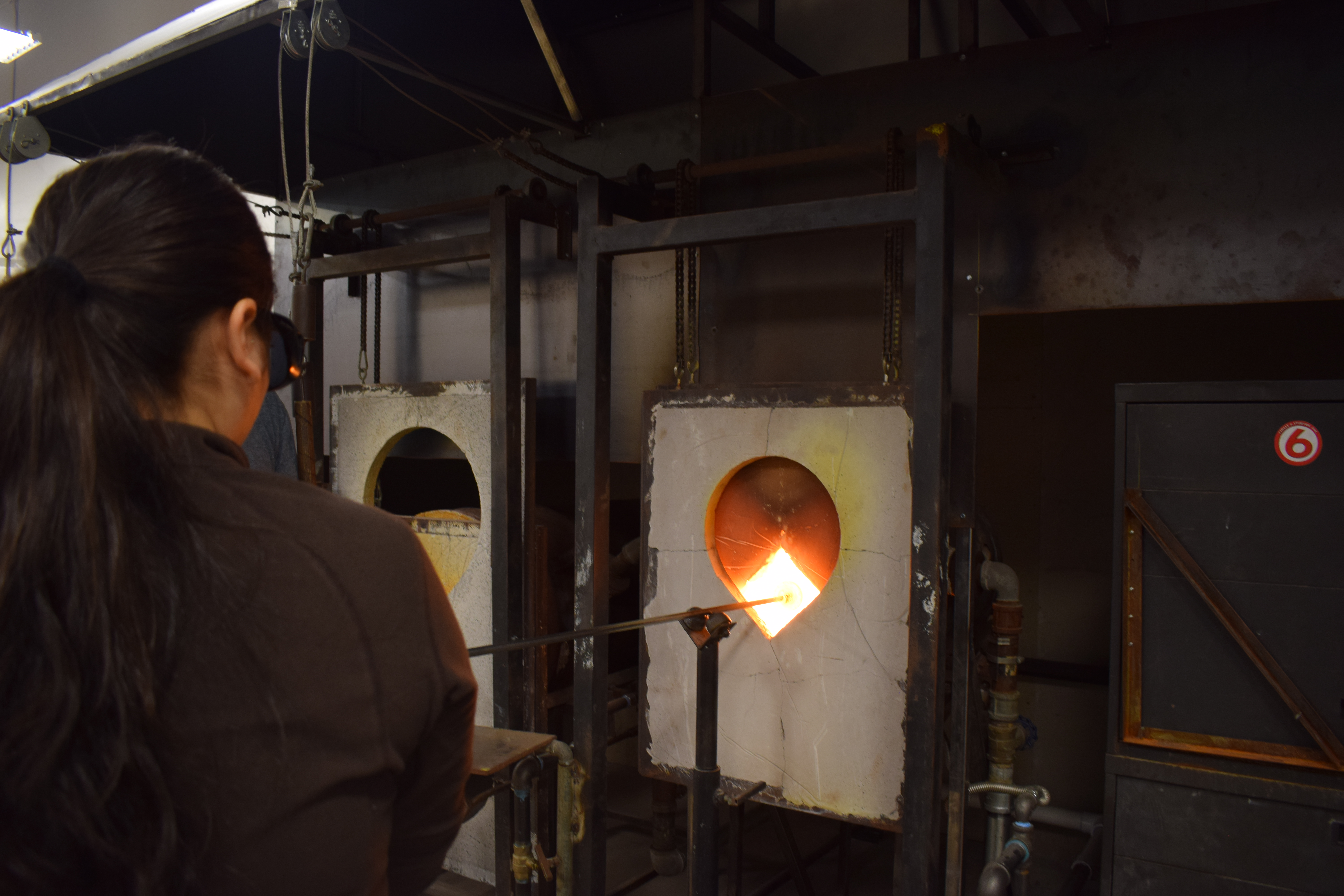 I'm very excited to announce that I have partnered with Circle 6 Studios in Phoenix to cross off a big bucket list item: glass blowing! I love their mission (promote the growth of art glass and glass artists in the Phoenix area) and also love that they are participants in First Friday, an art walk through downtown Phoenix galleries, studios and art spaces held every first Friday evening of each month.
I had such a blast experiencing glass blowing and cannot wait to go back. If you've ever wondered what glass blowing is like, then get ready to learn everything you need to know! And at the end, you can find some sweet discounts and information on an epic First Friday event hosted by local breweries, enjoy! 😉
I took ceramics in high school so obviously I was pumped to cross off glass blowing from my bucket list. I'll admit that I was a little afraid to work with such hot materials but if I can do it, anyone can! John Longo, the founder of Circle 6 Studios has been an artist for over 30 years and his experience in the art world definitely helps as he guides you through the process.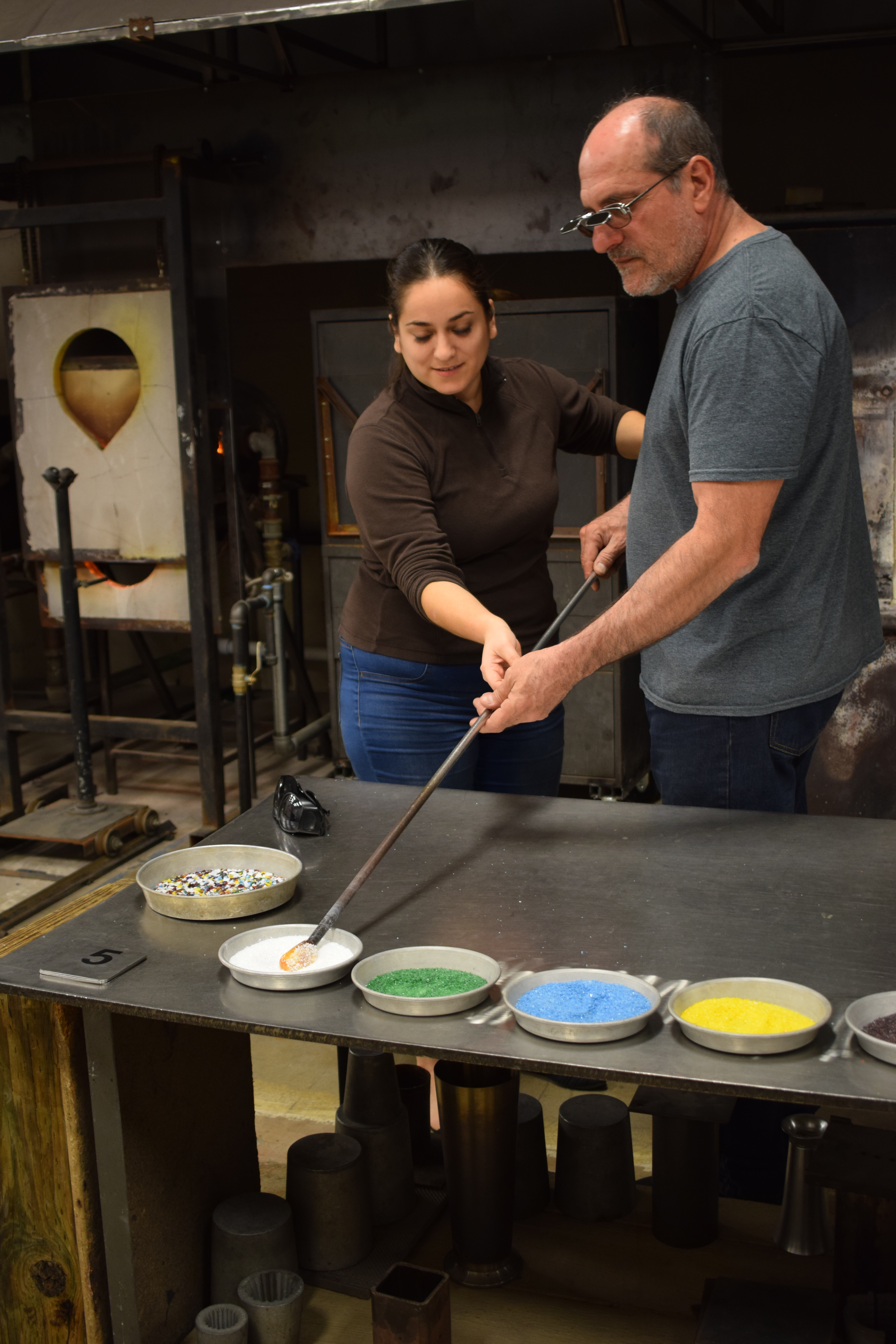 He has a great sense of humor (hilariously calling out people who show up late to the class, don't show up late y'all!) and makes the whole process so easy! He became an artist because he was consumed by his need to create art and although painting was his specialty, he studied every medium including glass blowing.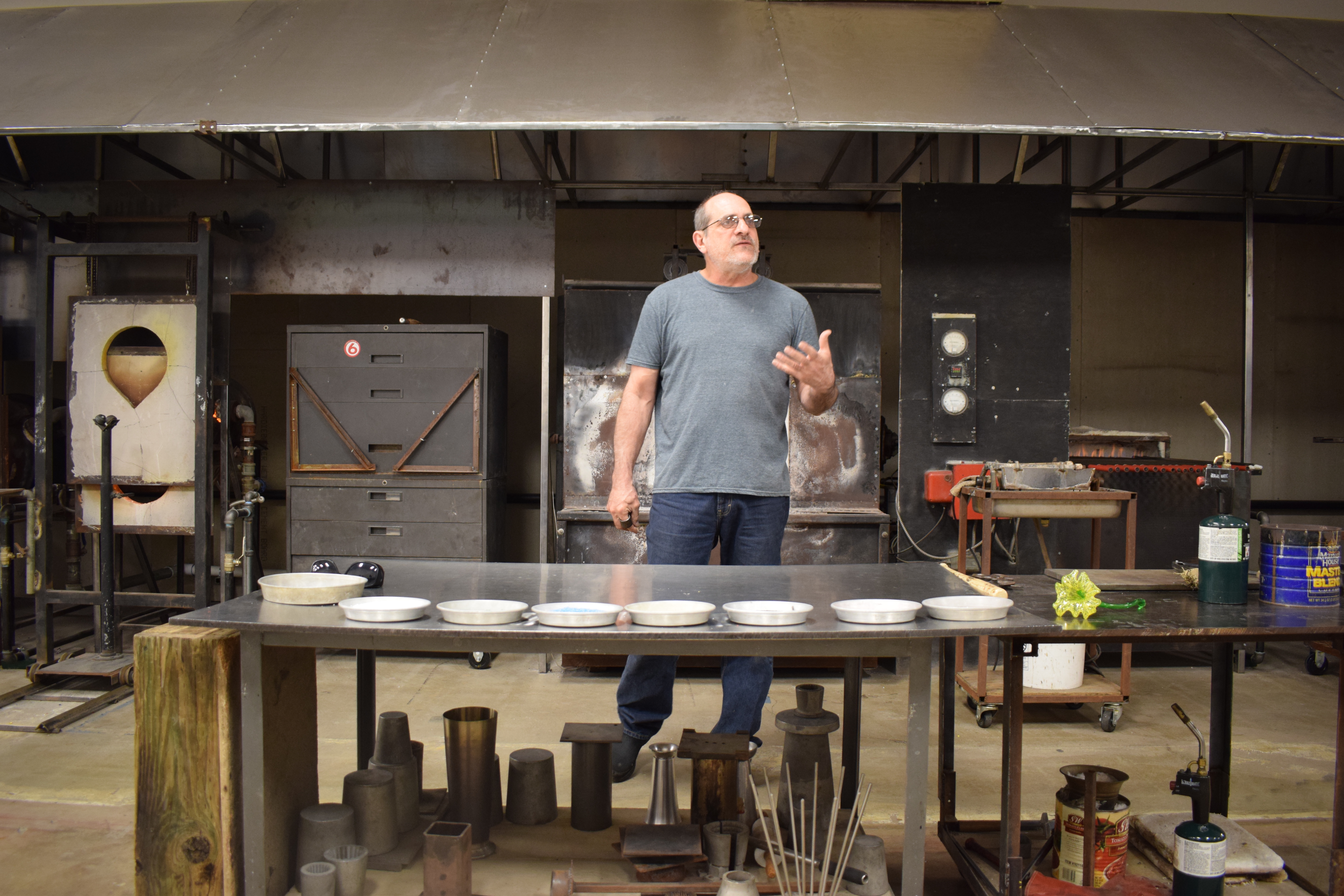 After high school, he spent several years traveling the country as a freelance artist. He considered himself an art purist in his younger years, once he had mastered a medium and knew he could execute an idea; it seemed unimportant to do so. However, as he continued to grow he realized how selfish and foolish this belief was. According to him great art is not complete when the artist finishes the piece; it is completed when it is viewed. When you can create a piece that can evoke feelings differently in every individual who sees it, you have indeed created art.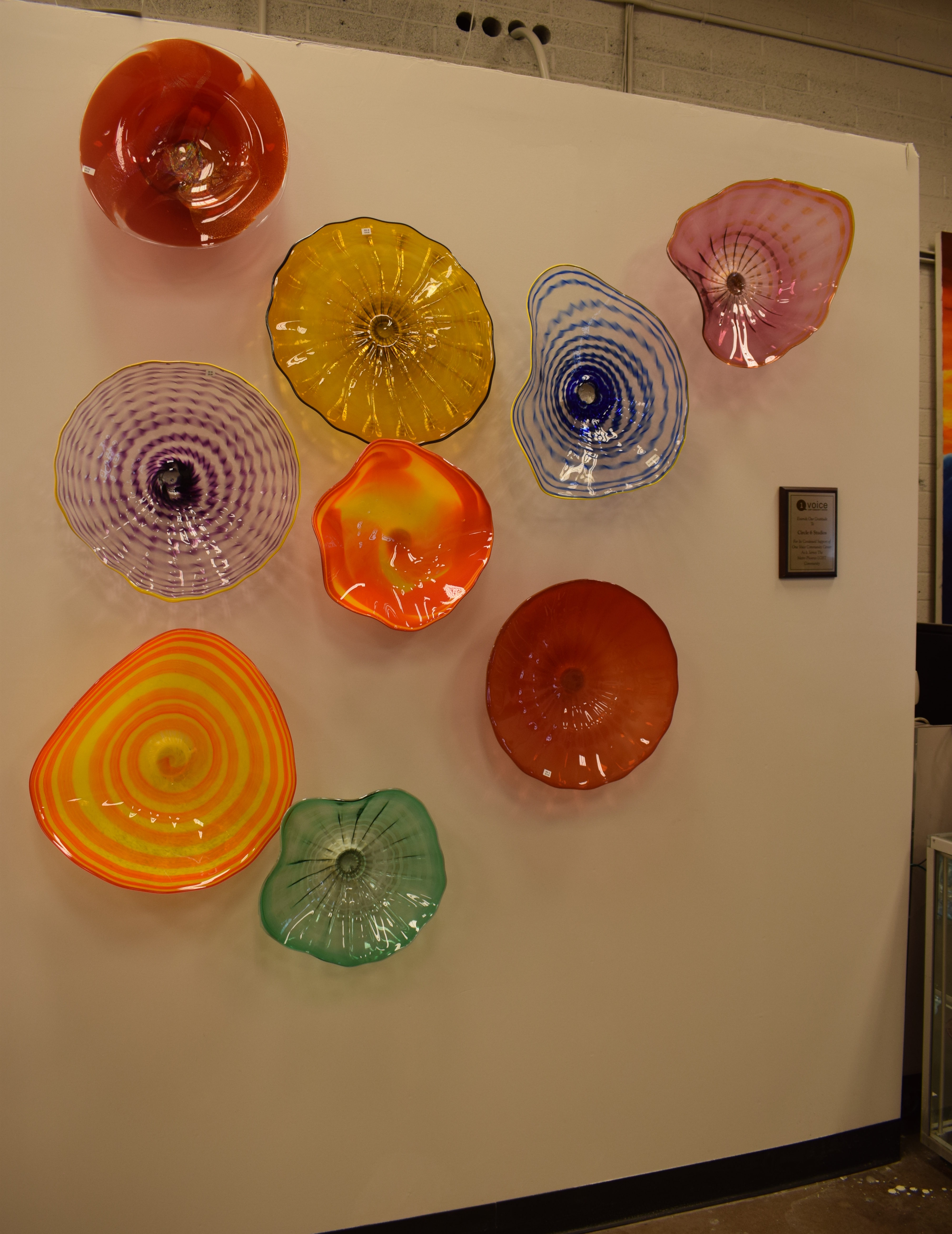 And as you walk around his studio, you can definitely see this. There are so many different pieces of art on display and every single piece makes you stop and stare. Even if you don't consider yourself an art fan, I'm pretty sure the art work in the gallery created by local artists and artists all around the country will make you think twice.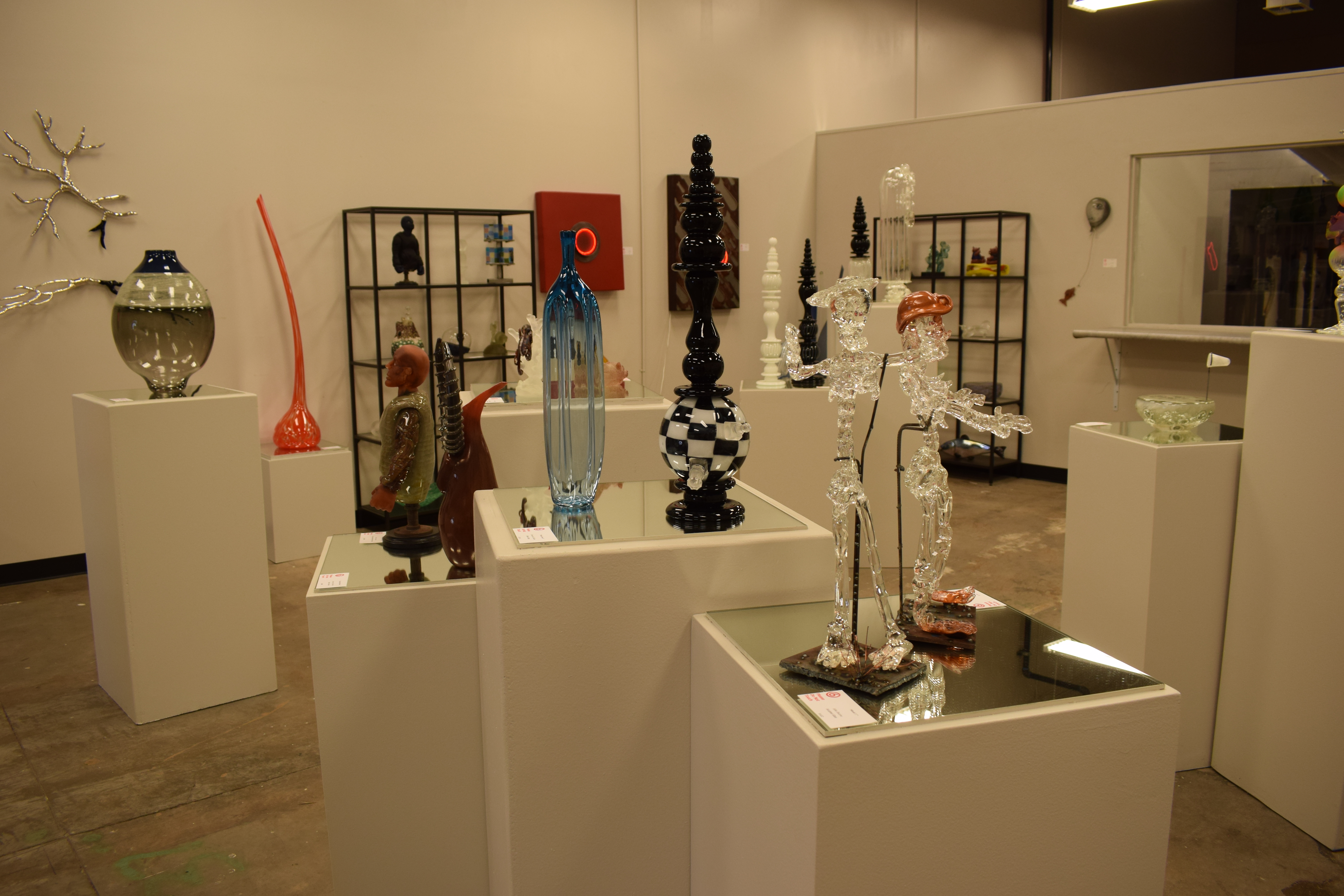 John had always been drawn to puzzles and problem solving, more interested in the process of executing an idea than the actual finished work. Discovering hot glass changed that mentality. He came to realize that hot glass had a vitality that could not be matched. More importantly for him was that the finished piece, no matter how moving, still paled in comparison to the actual process of creating it. It is like shaping a living entity, it speaks to you, it moves you, and it grows in your hands like nothing else. And although I created my piece with a lot of help from John and his assistant, I could see exactly what he meant. You grab the hot glass with the rod and you shape it by pushing it against different surfaces. And then you grab your tools and pull and drag the glass to create different shapes and textures. It literally transforms right in front of you.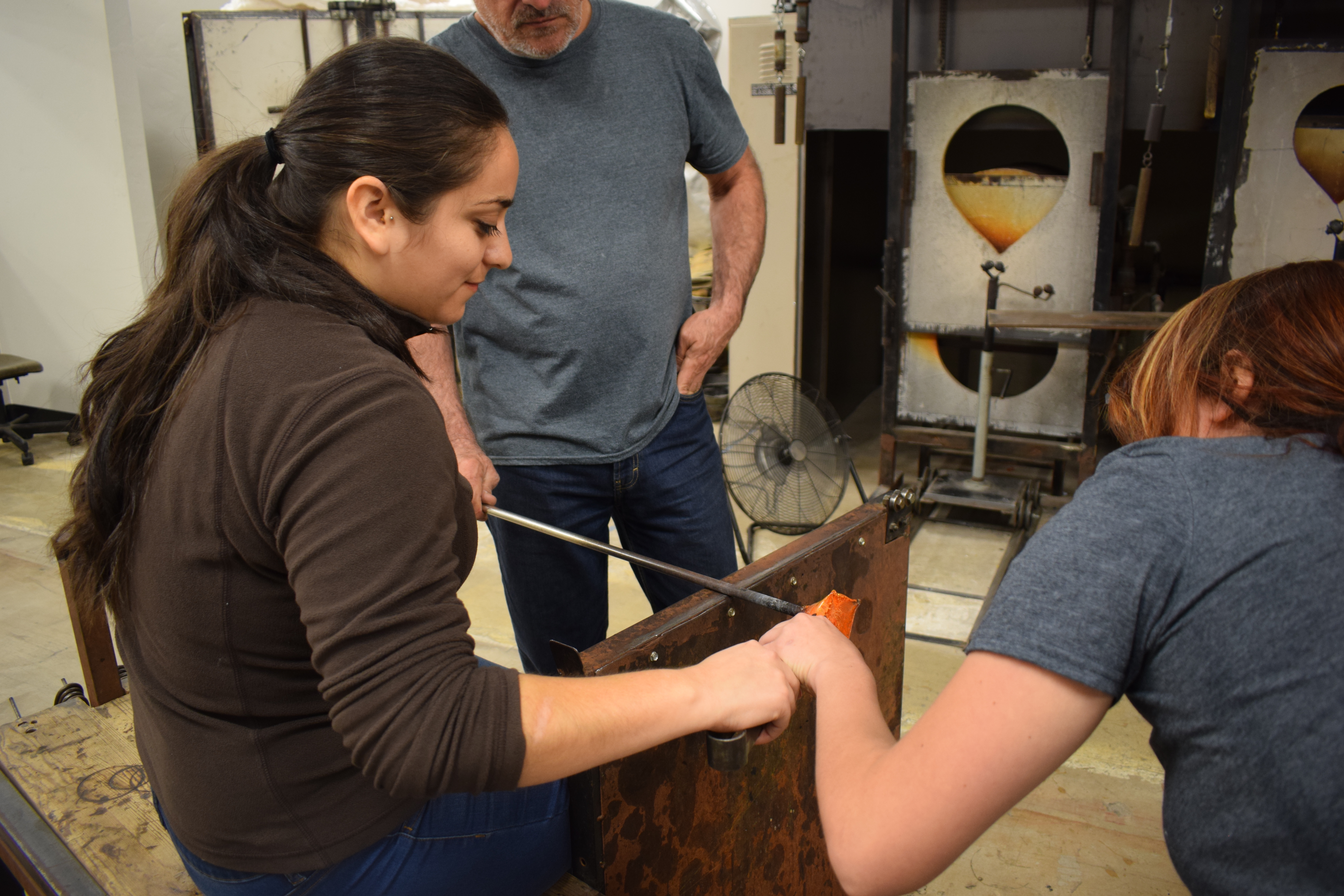 According to John, the process of taking raw ingredients, making them a molten moving mass and then forming them into a rigid shape is exhilarating and the combinations of form and color are endless. Using his experience with sculpture, he began combining glass with metal and other mediums. This allowed him to create finished work on a larger scale that while simple in form challenged the mind and soul.
One of my favorite parts of the class was how guided the whole process was. It was a little scary to be working with glass and hot temperatures, and it seemed like everyone was a little nervous. John tells us that anything is somewhat scary the first time you try it, but glassblowing is safe with the proper supervision and guidance which he and his assistant provide the entire time. And luckily, with glass, you can see where the hot stuff is, so it is easy to avoid and I'm happy to report that there were no injuries during my class! 😉
When you walk into Circle 6 Studios you receive a number and this is the order that you will go in when you first start to craft your piece so if you want to be one of the first ones done, you better get there early! I arrived pretty early and the great thing was that once you are done with your piece, you can leave or you can stick around and watch other people create their pieces..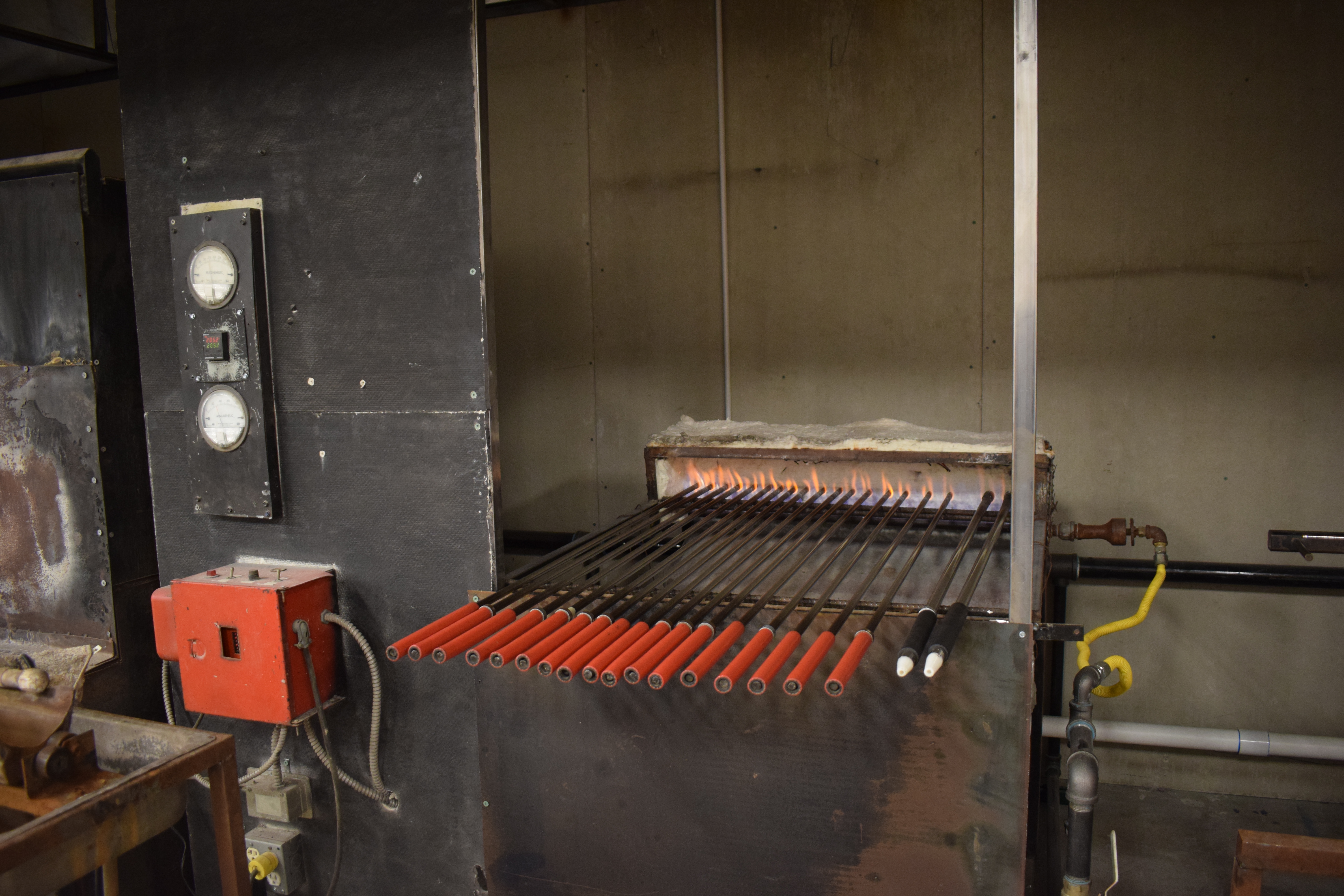 After you walk in, you sit down and can take a look at all of the equipment available while you wait for John to get the class started.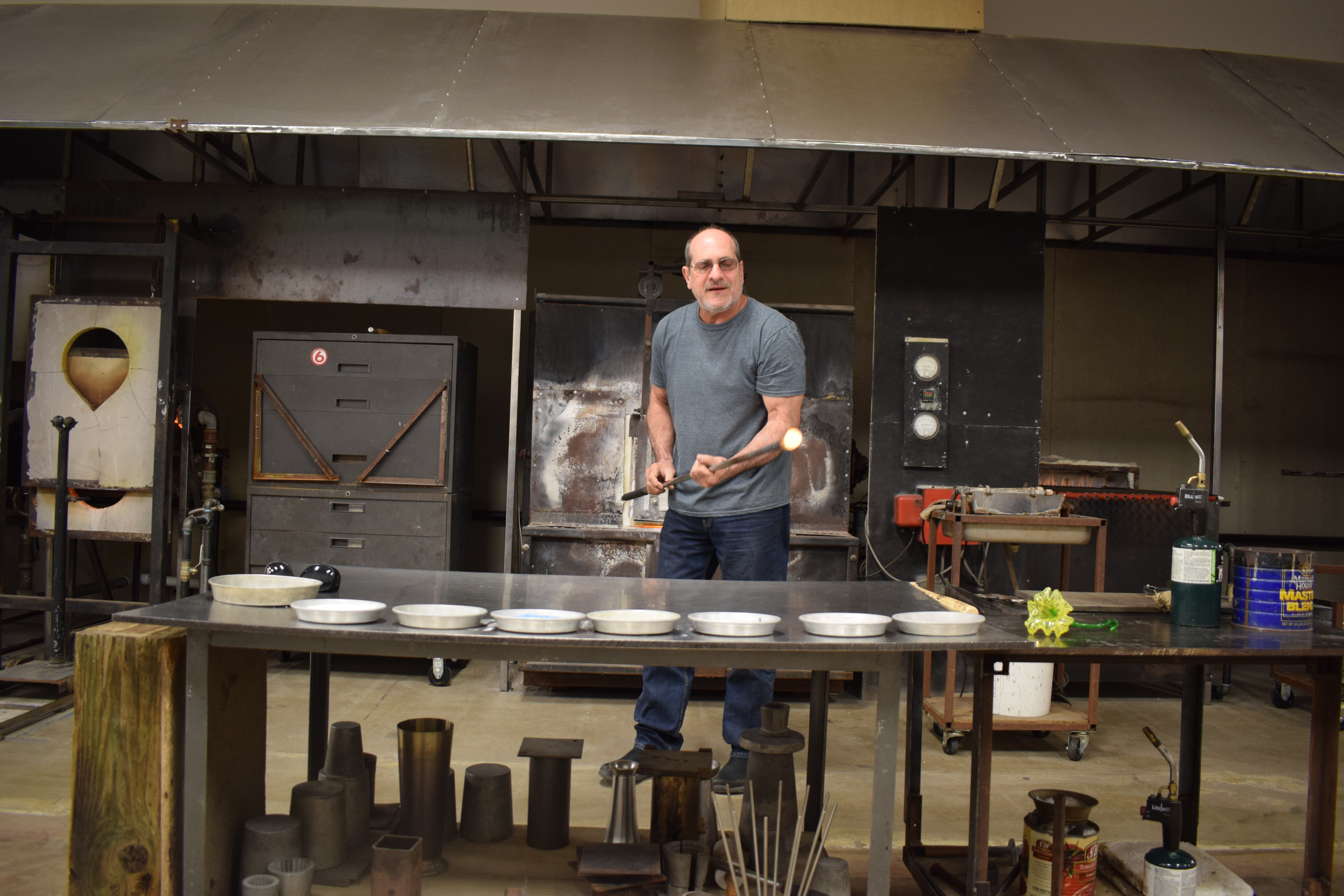 When it is your turn, you choose the color of your glass, and then John and his assistant guide you every step of the way.
John does such a great job of introducing what glass blowing is and he even goes into some of the chemistry behind it, which as an engineer I totally loved. The class is very scientific and you learn a lot of the theory behind glass blowing. You can tell that John is very knowledgeable about the materials science and chemistry but he makes sure to explain it all in a way that everyone can understand.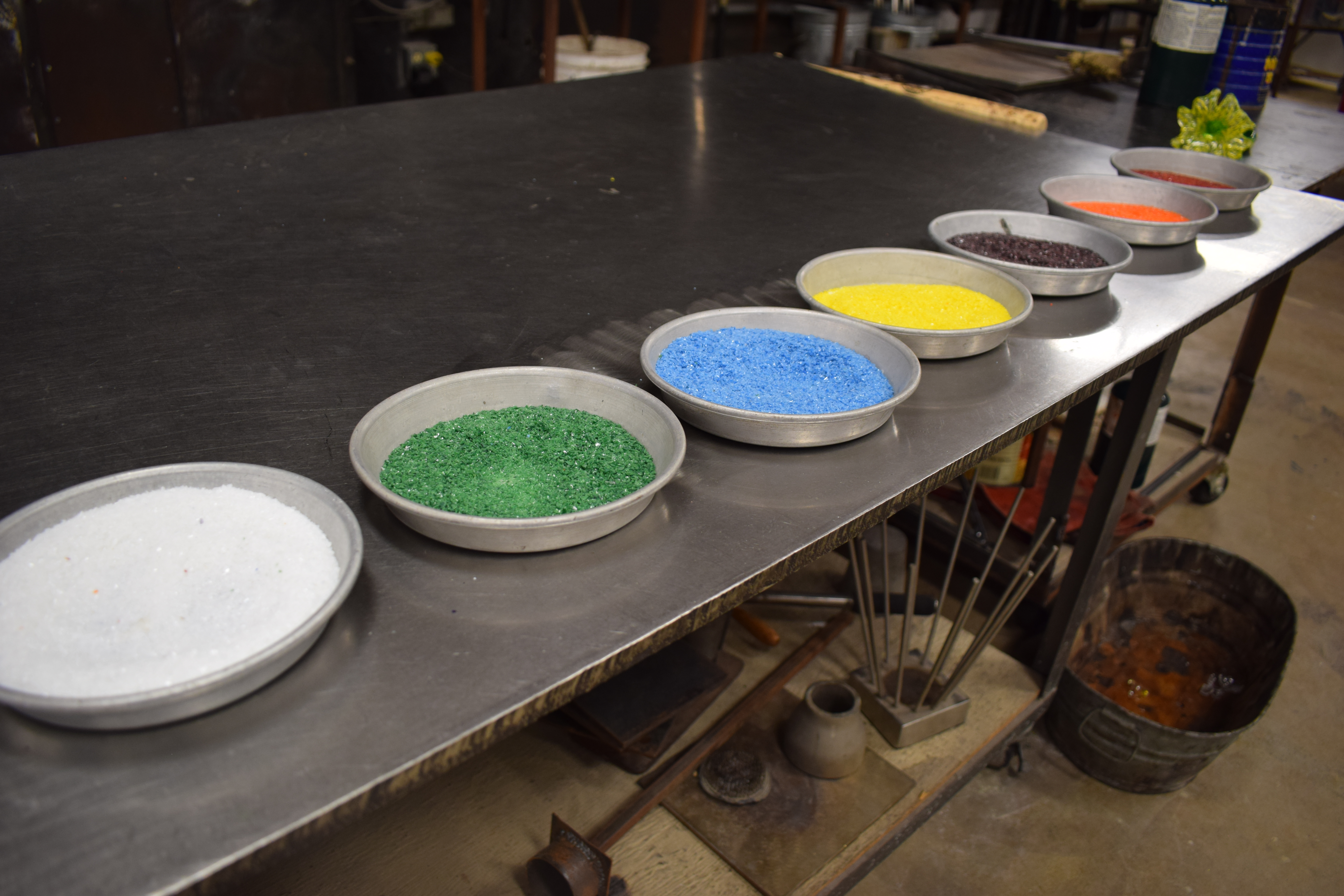 John's favorite part about teaching people about glass blowing in a setting like this is the thrill they get doing something they never thought they would have the opportunity to do.  Also, seeing people realize that they are able to do something artistic even when they thought they couldn't.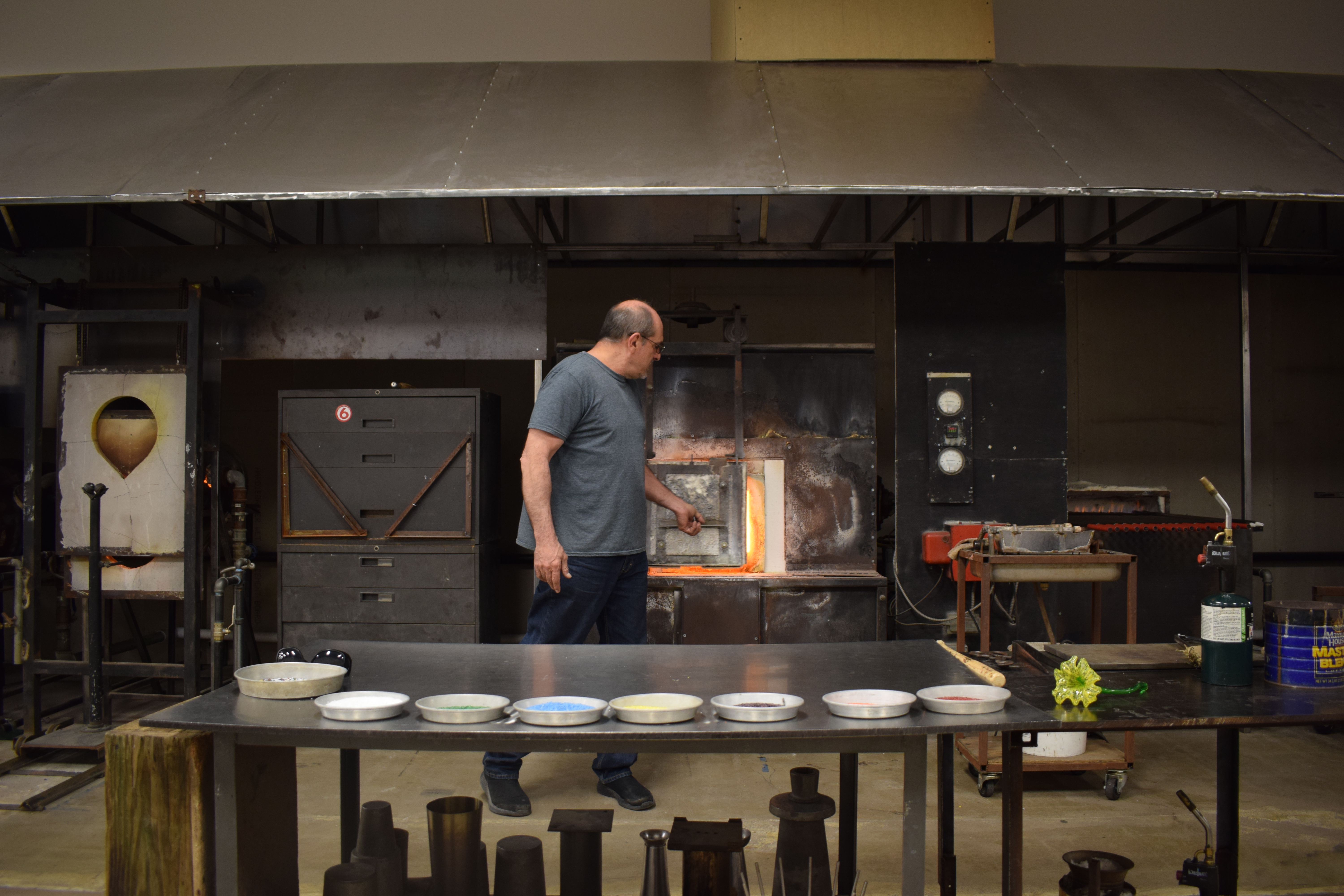 If you think you are not artistic or creative or believe you will be unable to follow along, John says that glassblowing is more a skill than anything else.  You don't have to be artistic to work with glass, just interested. You show up interested, and John and his assistant will teach you everything you need to know.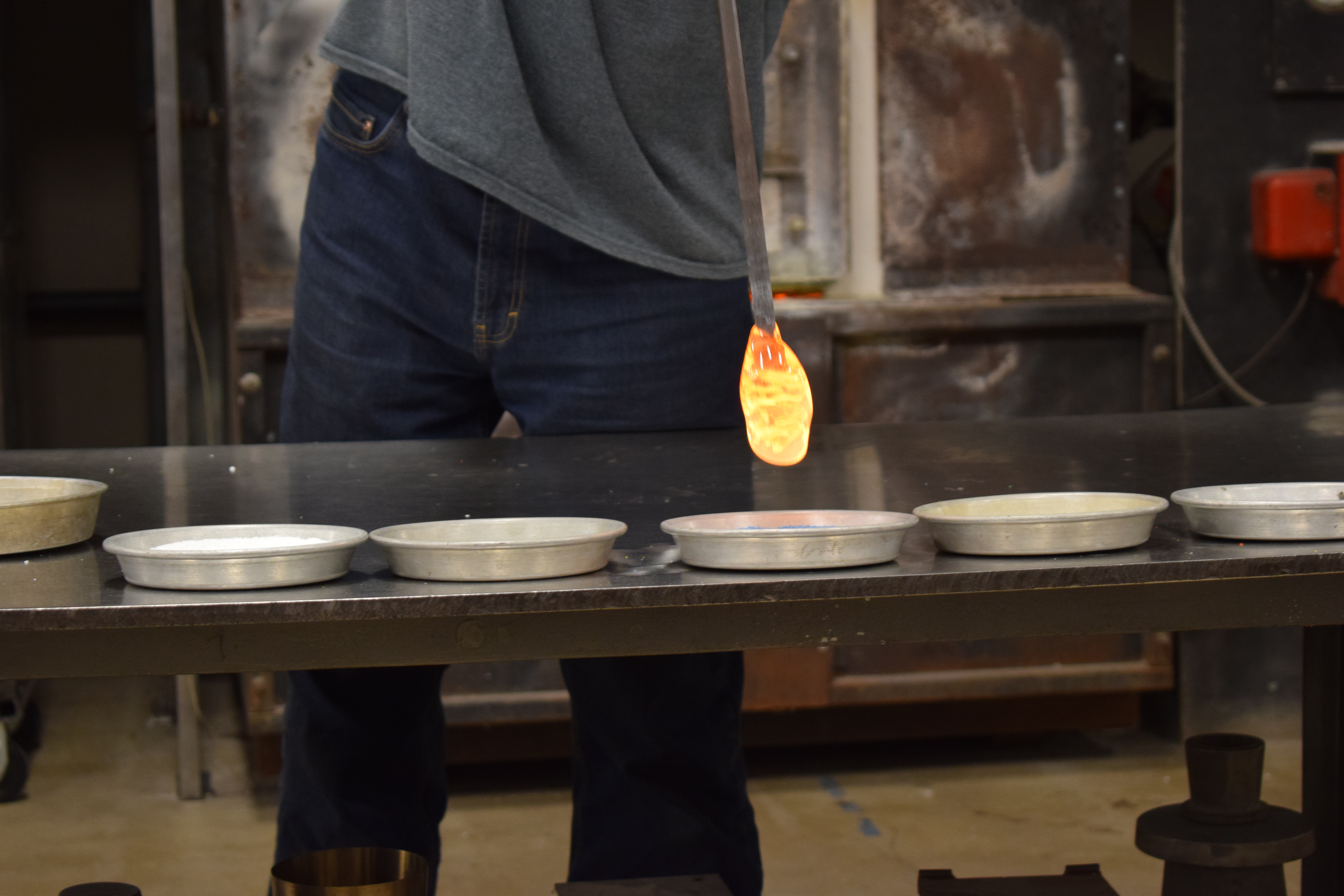 Circle 6 Studios began as a small private studio dedicated to providing artists a place to develop their skills and create their work. Over the years they have grown and now provide a variety of services to the public and produce works of art for private and public places. A glass blowing class can be a great experience with friends, family, or a really adventurous date night. All of their Tier 1 workshops are good for beginners.
I definitely enjoyed my entire experience and cannot recommend it enough, especially because John was such a pleasure to work with. If you are interested, now is a great time because if you join their mailing list you get 25% off your first class, they currently have a deal on Groupon for their Intro Class and Personal Paperweight class and this Friday they will be participating in First Friday!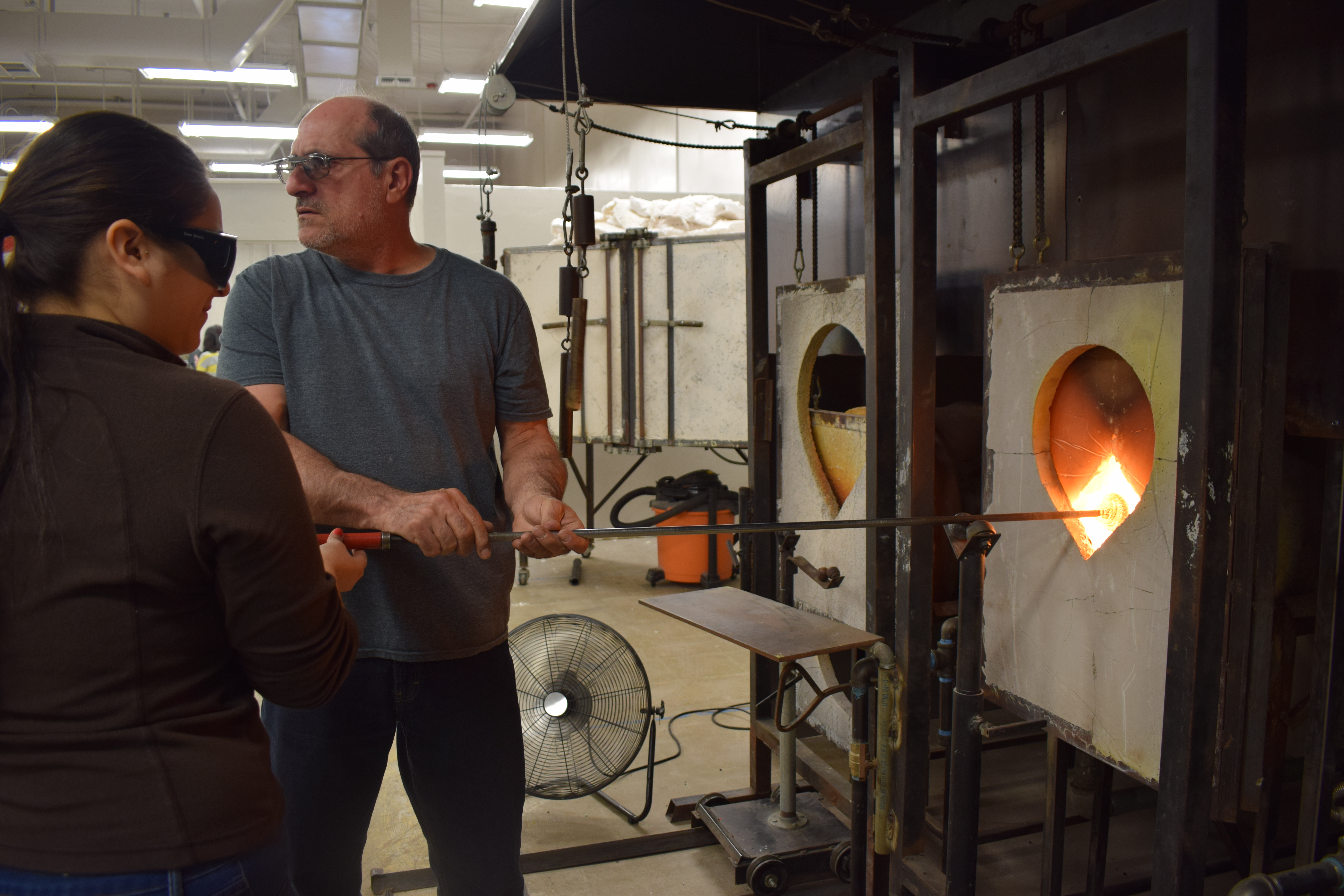 This Friday, from 6-9pm, Circle 6 Studios will be participating in First Friday! This event is brought to you by The Phoenix Ale Brewery and the glass artists will be making something really spectacular. I hear that it's a great party and artwork will be raffled off! If you are curious about glass blowing, this is the event for you! Maybe I will see you there? 😉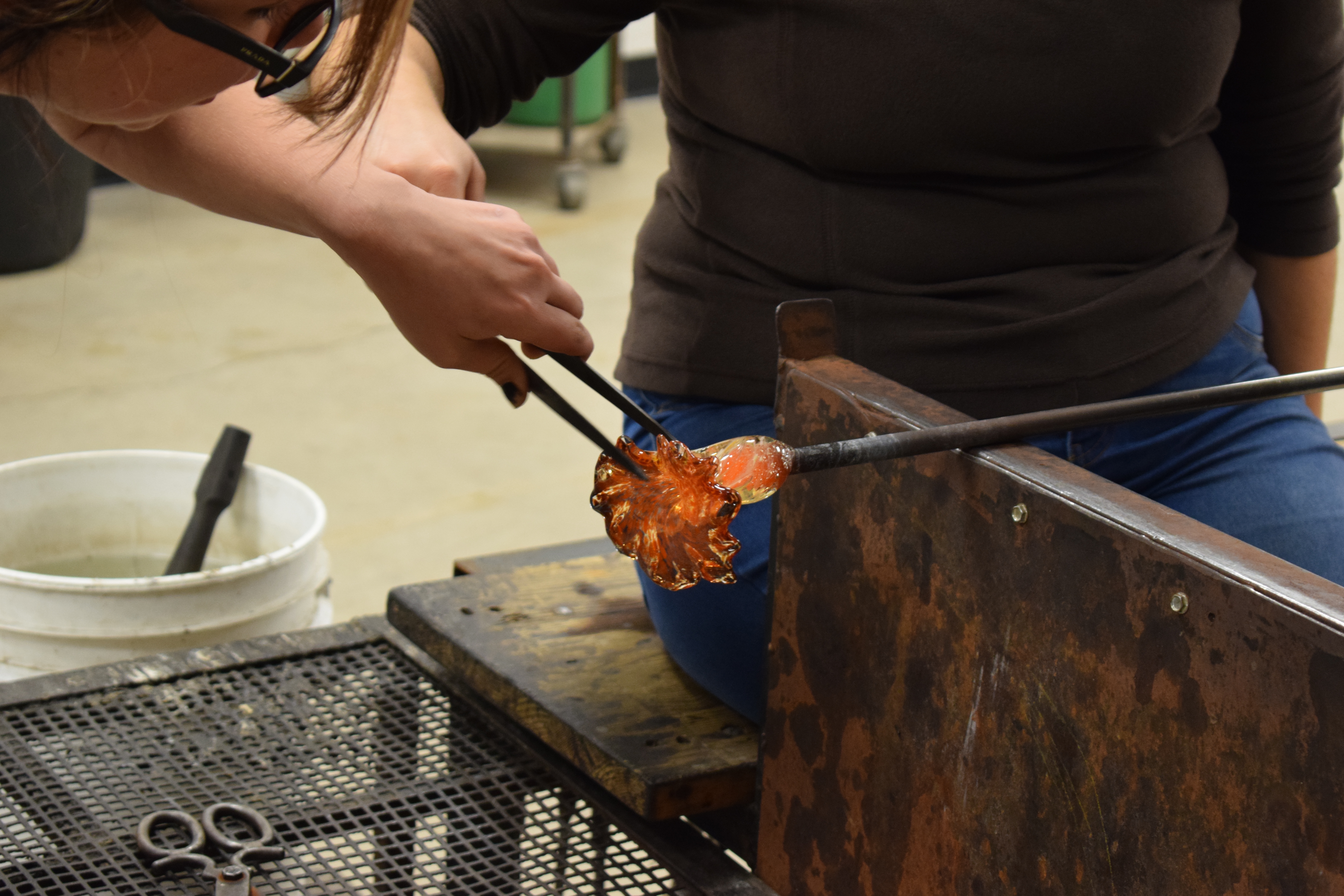 I loved my final piece and have it in my house where everyone can see it because I'm just so proud of it. I love how you can look at the flower and see that it's not exactly symmetrical but you know that it is definitely one of a kind, molded by you.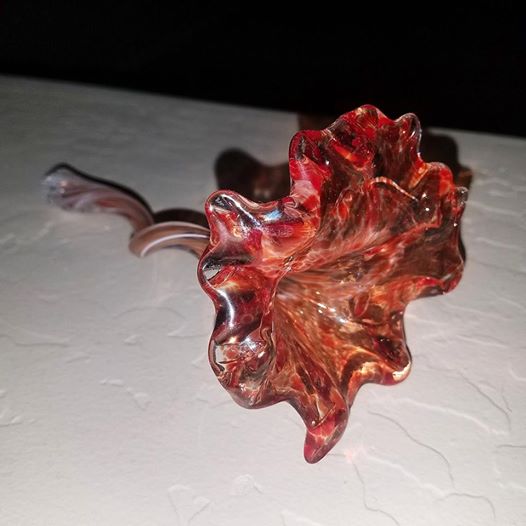 Thanks for reading everyone. I hope to see you at Circle 6 Studios this Friday! Stay enthusiastic!
Feel free to follow the adventure on social media ?
Facebook / Instagram / Twitter / Youtube
Maira
Please follow and like us: