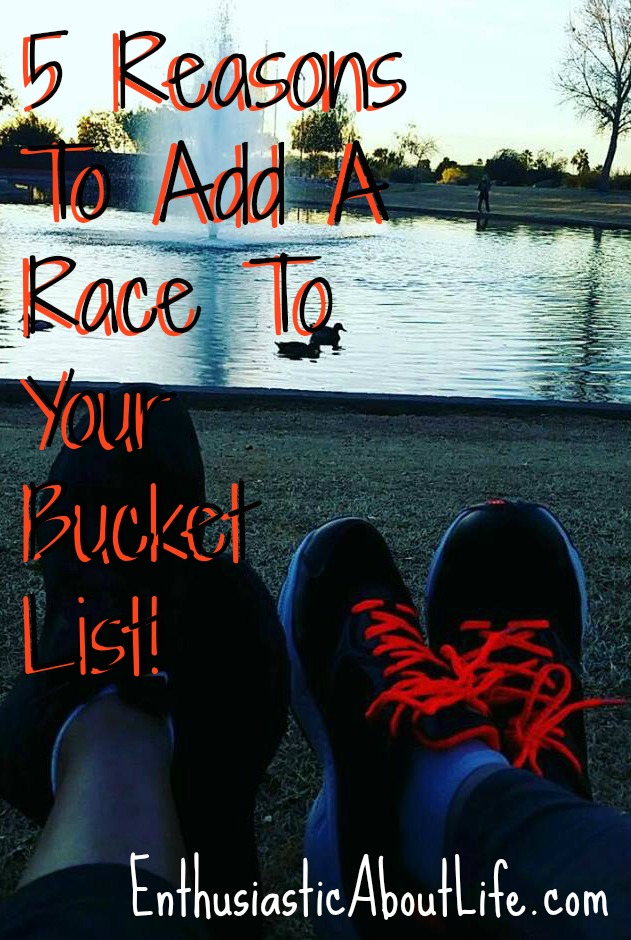 This weekend, I will be crossing off bucket list item #21: run a 10K and I am SO EXCITED. Not only am I excited because it's my first 10K but also because it is the Run the Runway 10K! And I'll be running at an airport. SURROUNDED BY PLANES. If you know me, you'll know that I'm an airplane enthusiast and that I like to share fun airplane facts (lol) so this is the perfect 10K for me. Plus, think of all the great photo opportunities! Since I'm just really excited and amped up, I want to share the energy and the enthusiasm so below are 5 reasons to add a race to your bucket list!
#5: A lot of races support great causes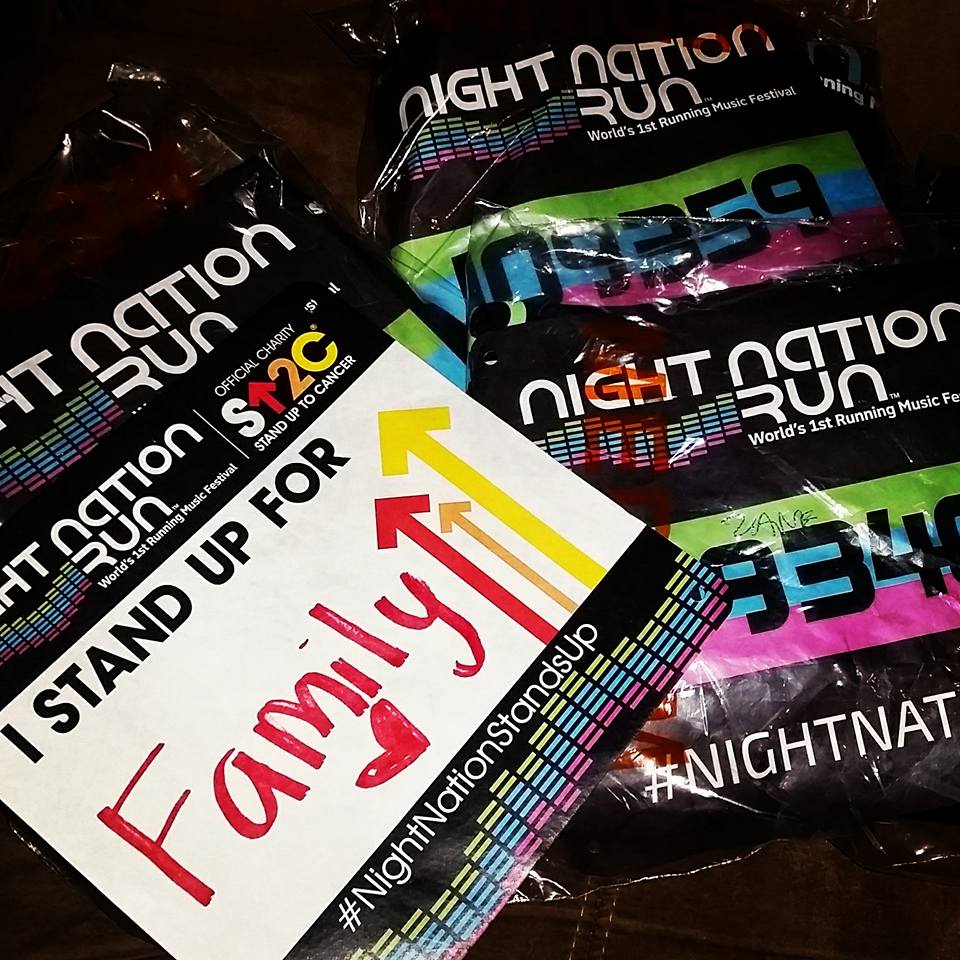 I'll skip the whole 'running is good for you, exercise is good for you' lecture because we all know that. What a lot of people may or may not know is that a lot of races support some really great causes. My first 5K was the Night Nation Run and this run partnered with the Stand Up To Cancer charity. It's a great feeling to know that something that you are doing is directly impacting a great organization and that you are making a difference. So if you don't want to run because it's good for you, consider running because it's good for other people. Plus the Night Nation Run is the perfect race for beginners or people who don't think they can complete the 5K because there are so many places along the course where if you are tired, you can just stop at one of the designated party places, take a little break and just dance! Who would have thought that dancing could raise money for charity?
#4: There is so much more besides running that happens at a race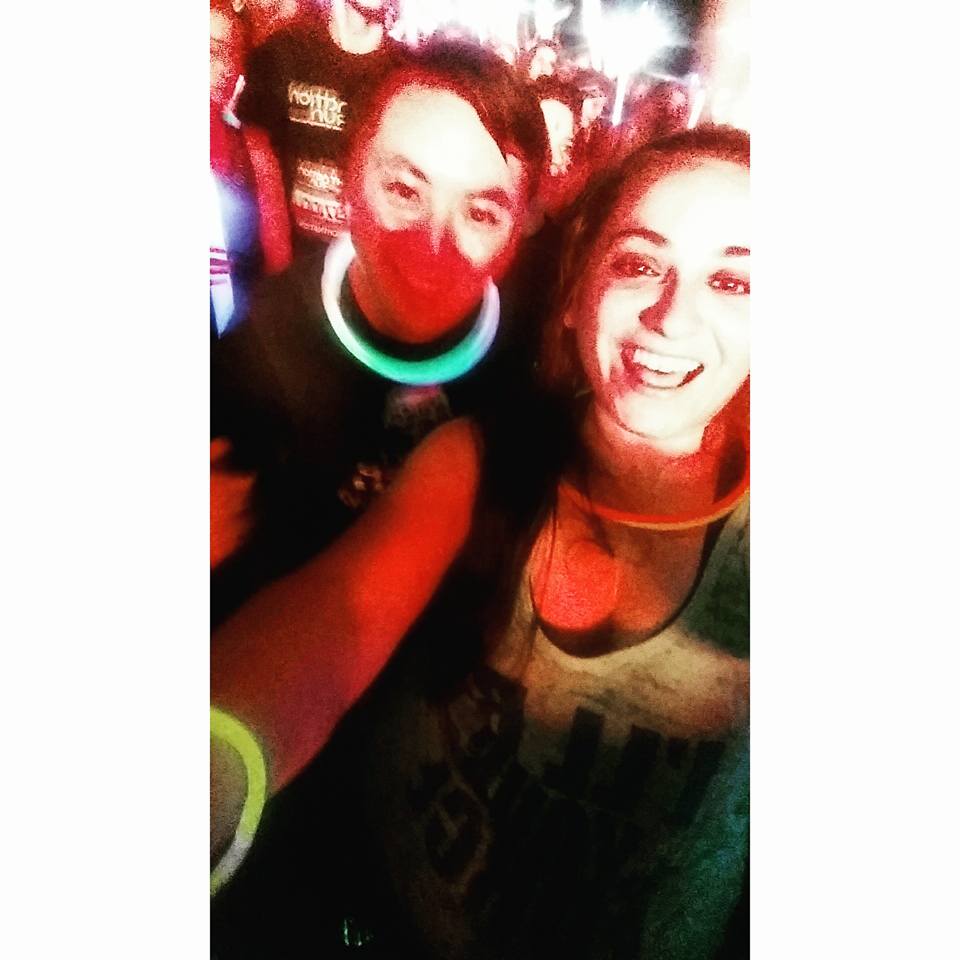 A lot of people have the misconception that when you go to run a race, that's all you're doing. They think you show up to the race, run the course, then go home. But that could not be further from the truth! A lot of races have so much going on because they want to keep you entertained and they want you to have a good time! When I did the Esprit de She women's race everyone felt super empowered, and they had mimosas, mani/pedi stations, hair braiding stations, a pre-race zumba workout, and a ton of other stuff where you could get pampered. Plus the running of course! When I did the Night Nation Run, they had a rave after the run! You totally get your money's worth because the race turns into an entire event.
#3: You can eat whatever you want after your race and not feel guilty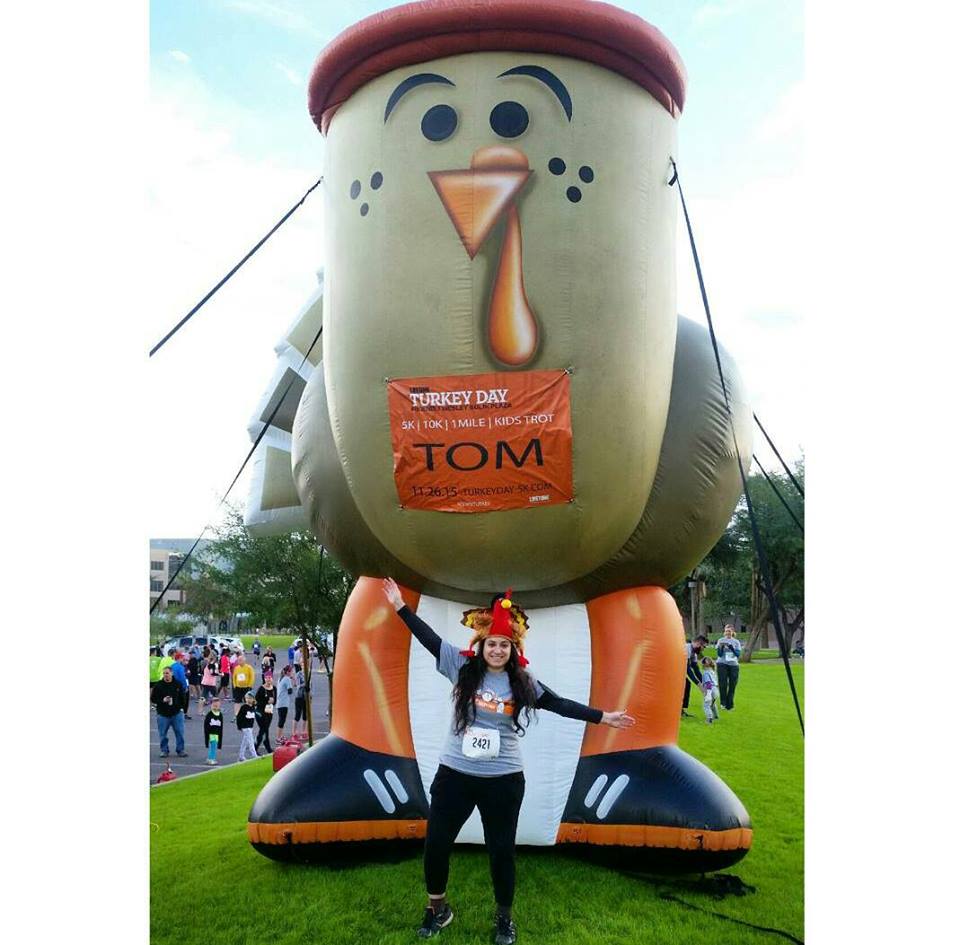 This reason stems from the Thanksgiving Turkey Trot I completed but it totally applies to any other race. When I ran the Turkey Day Phoenix 5K, I had absolutely no shame in getting seconds at Thanksgiving dinner because I deserved that extra serving of mashed potatoes! I mean, I just ran 5 kilometers haha. This goes for any other race, you feel so great and you already put in your cardio for the day so feel free to eat whatever you want for the rest of the day. Who wants Chipotle!?
#2: It's a really fun bonding activity to do with friends/family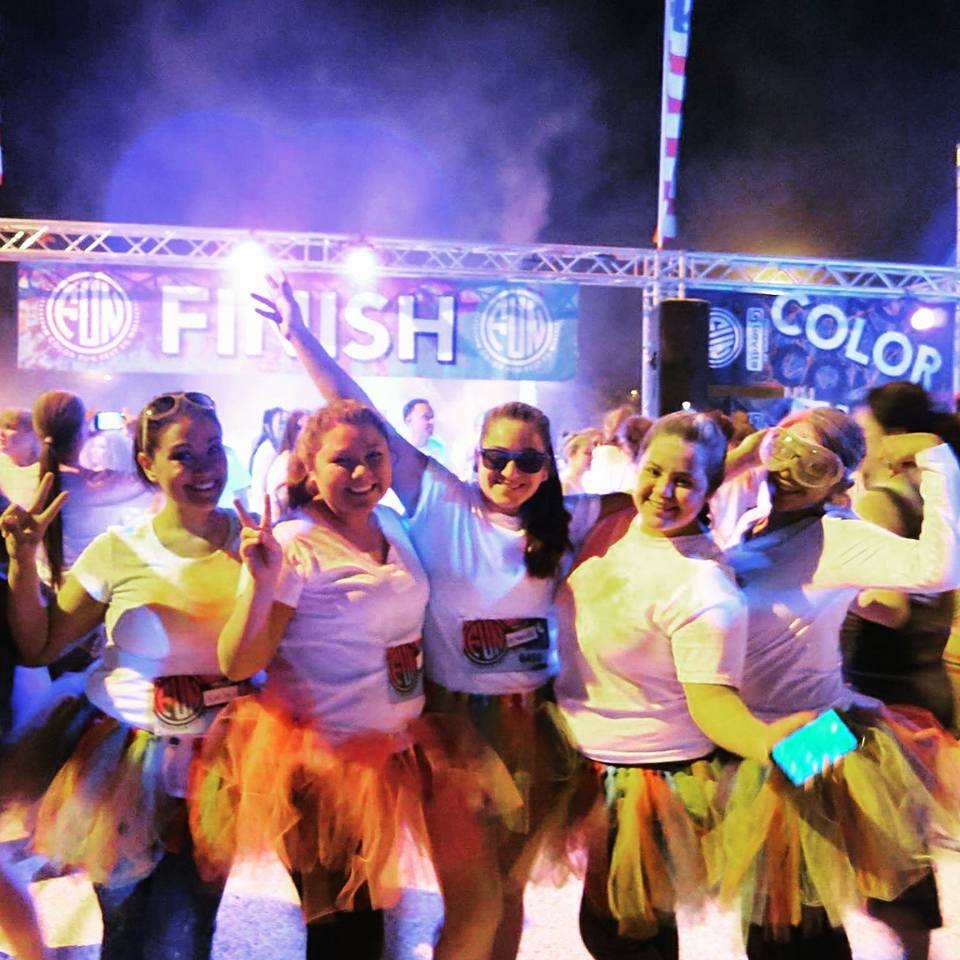 Who here has heard the saying 'friends who run together, stay together'? Nobody? Well I kind of just made that up, but it's so true! Once you run with a group of friends, you'll definitely continue training with them, going out for tacos with them, and just in general keep up the fun before and after the race. My most recent 5K was the Color Fun Fest and I did this race with a few of my gal pals. This is a really fun race for all of you instagrammers or photographers because the pictures come out looking really awesome. We had so much fun making our tutus and our shirts before the race. We also had so much fun the day of the race that we didn't want the fun to stop. We ended up going out for tacos and to the club after. Once you run with someone, you are friends for life.
#1: You feel really accomplished because you FINISH something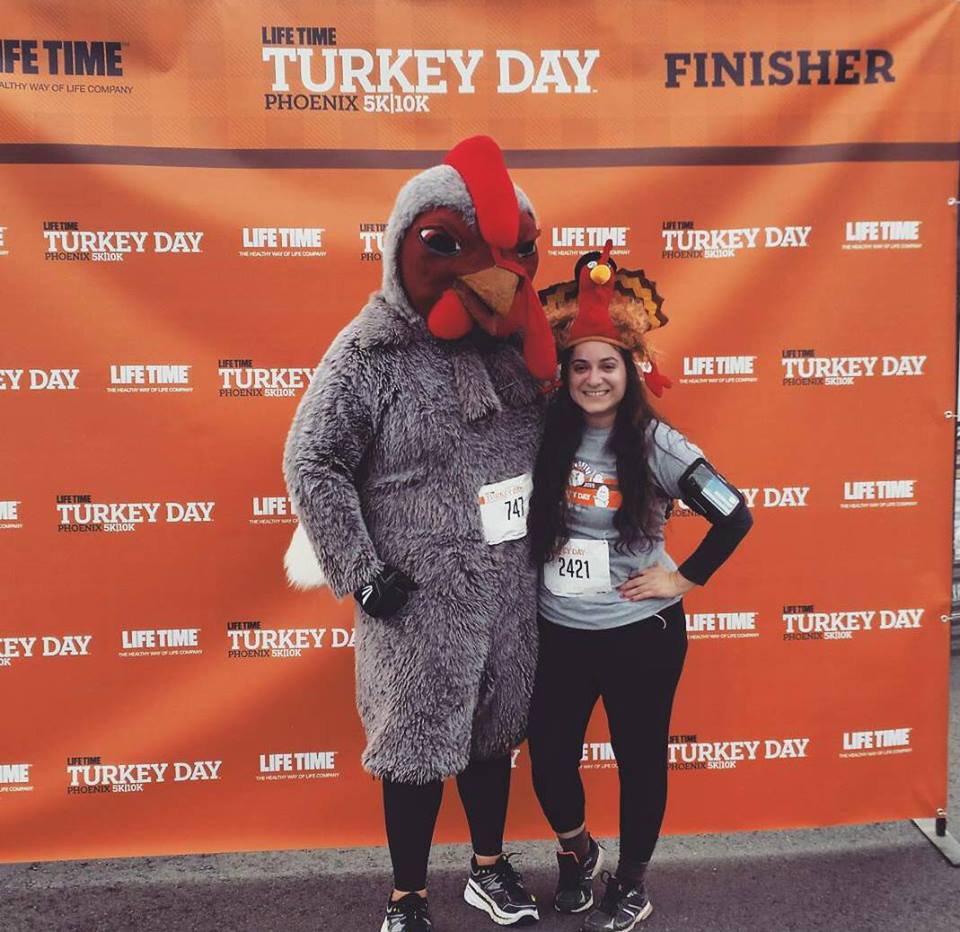 This final reason is the very reason why I added all of these races (5K, 10K, 15K, half marathon, full marathon) to my bucket list. I wanted to set a goal, train and then FINISH. When you add a race to your bucket list, you make it real. You set your goal, you train, and you complete it. When I ran my first 5K, I almost passed out because I didn't train that much but I FINISHED. I crossed that finish line and I proved to myself that I was capable. And it was such a great feeling and I'm hoping I've convinced at least one person to add a race to their bucket list because I want you all to experience that feeling.
I have already crossed off bucket list item #20: run a 5K (multiple times), this weekend is a 10K, and later this year will be a 15K, then a half marathon, and finally a full marathon (probably next year)!
Let's see how my first ever 10K goes this weekend, wish me luck! I'll be posting pictures of me (with all of the airplanes of course) on my Instagram @enthusiasticaboutlife so feel free to follow if you'd like live updates.
Comment below to let me know what got you started on your running journey or if you want make that first step. I am always down to run a race so maybe together we can cross off that bucket list item!
Thanks for reading, and stay enthusiastic!
You can read more blogs on 'Things To Do' here!
Maira
Please follow and like us: