This post is sponsored by Media Masters Publicity. As always, all opinions are my own.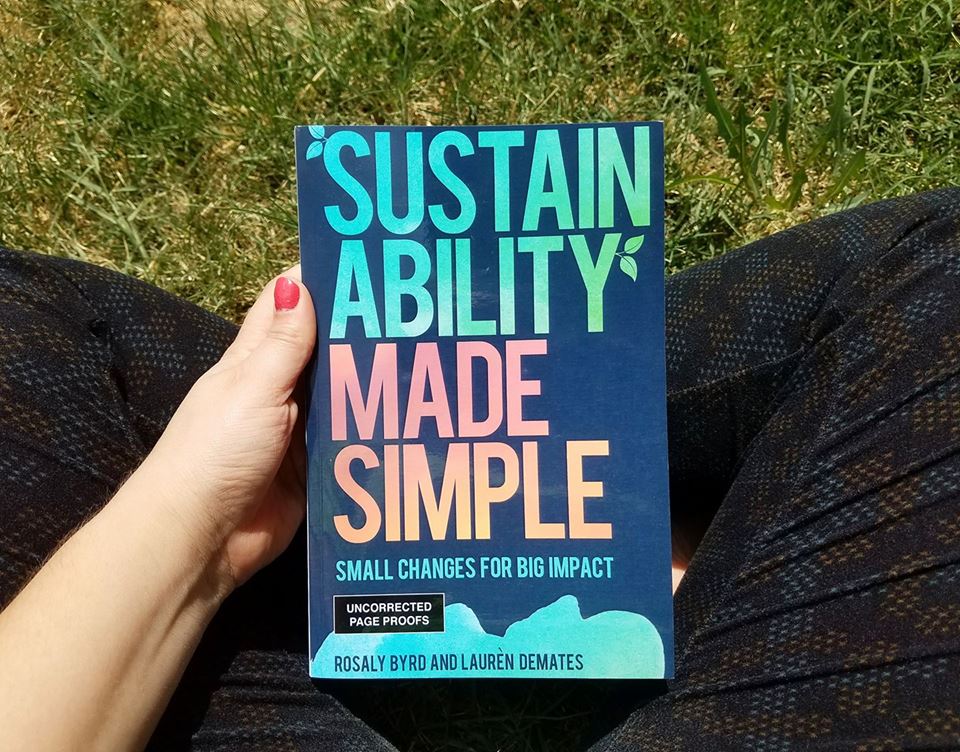 If you've been following along for at least a week, you'll know that I'm a huge fan of
hiking
…so in turn I'm a huge fan of being out in nature and enjoying the beauty of our planet. Because I enjoy the beauty of our planet, I believe 100% that we need to take care of our planet, so this year for Earth Day, I am going to be celebrating by spending as much of my day outside and by sharing ways to become more sustainable with the information gained from a recently published book,
Sustainability Made Simple: Small Changes for Big Impact
by Rosaly Byrd and Laurèn DeMates, founders of
The Sustainability Co-Op
blog.
This week, I'm excited to partner with the authors of a new book to give you all a couple of tips on how you can keep our Earth beautiful. Stay tuned because one lucky Enthusiastic reader will win a copy of the book, all of the information will be at the end of this post!
I try my best to be sustainable because I recognize that we only have one Earth and we should do our best to protect it. I am by no means an expert, but I do what I can. I turn off the lights when I leave a room, I take notes on recycled paper (the back side of old design plans) at work, I have an entire collection of cloth bags to grocery shop, you know…the usual. But I know that I can always do more, so when I got the opportunity to review a new book by two authors who are trying to make the world a better place, I had to say yes!
I received a copy of Sustainability Made Simple and was thrilled to learn a lot. It was great to gain more insight on current environmental issues, especially from authors who are fellow bloggers. When asked why they decided to go from blogging to publishing a book, Rosaly and Laurèn mention that writing and publishing a book was a natural next step to expand their approach and further connect with people who are interested in learning more about sustainability and how to support it. They noticed that related books tend to be highly specialized and directed at people already "advanced" in sustainable living. So they decided to write a book that focused on individual actions and they wrote the book with the intention of connecting people with science and fact-based research, ideas, and tips related to sustainability.
My favorite part about this book is that it's very easy to understand and a lot of what they suggest are very simple changes that you can make at home, school, work, or while traveling which is a big one for me since I am always on the go. One of the tips mentioned in the book is when choosing your next vacation, to consider visiting a National Park! Not only do you get an amazing adventure with beautiful views when you visit a National Park, but it shows that you value the national parks and this will send the message to the appropriate people to keep these areas protected.
My favorite National Park thus far is Glacier National Park and I cannot imagine a world without these views, which is why it's SO IMPORTANT to do your part!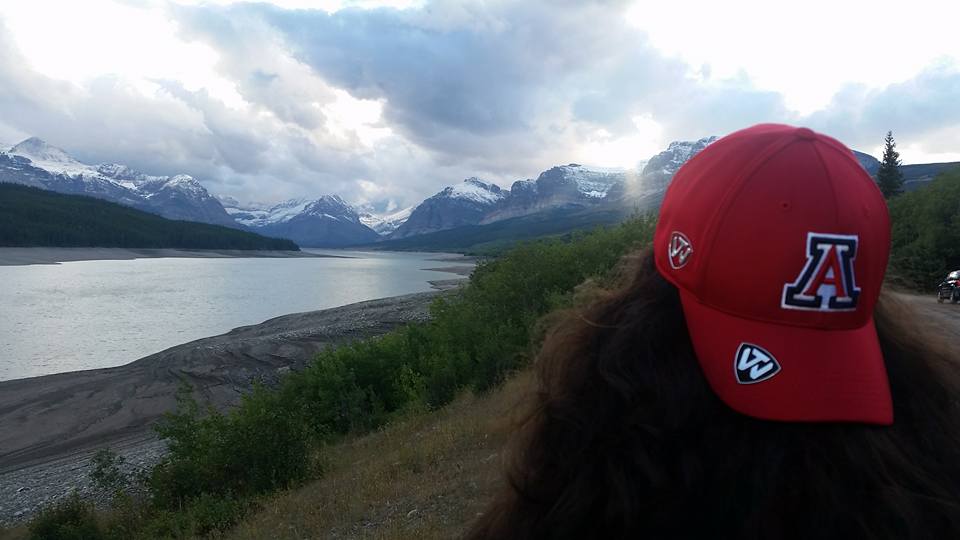 In the book, they mention choosing a National Park so naturally I had to ask the authors for their favorite parks. Rosaly told me that Yosemite holds a special place in her heart as it was where she first got hooked on hiking. Laurèn's favorite place is the Point Reyes National Seashore in Northern California, which hosts miles of rugged coastline and beaches, small dairy farms in operation since the 1800s, and all sorts of flora and fauna to hike around and discover including incredible spring wildflower blooms and roaming elk.
As an engineer, I also appreciated how much science is in the book. Not only do you get simple solutions that you can implement wherever you are, you also gain a better understanding of where we currently are in terms of environmental issues.
All of the science present is the book is intentional. Rosaly and Laurèn are hoping that readers will become more knowledgeable and inspired when it comes to sustainability and discover new tips that turn into long-term habits. They also hope readers take away that it's not about going completely "green" overnight and giving up your current lifestyle. You can help the Earth by taking small steps!
According to them, protecting the environment isn't just for the sake of plants and animals– the animals have been around before us and will continue to be if there ever is a time "without" us. They share that being sustainable, including protecting the environment, is actually in our own best interest as a society now and for future generations. There are also so many personal benefits associated with a smaller environmental footprint such as saving time and money and protecting your health and more can be found in the book.
This year, to celebrate Earth Day, which is an annual event celebrated on April 22 where various events are held to demonstrate support for environmental protection, I have decided to host a giveaway!
I will be giving away a copy of this book to an Enthusiastic reader! All you have to do is leave a comment on this blog post, Facebook, or Instagram and tell me what you are currently doing to protect our environment. Every comment will win you an entry into this giveaway, the more places you comment, the higher chance of winning! The winner will be announced on Earth Day, good luck!
If you'd like to purchase a copy of the book, the book is available for purchase directly from their publisher, Rowman & Littlefield, or Amazon. They recommend purchasing through AmazonSmile, which donates a portion of your purchase to a charity of your choice at no cost to you. They love this method because it's such an easy way to support a nonprofit organization that is dedicated to improving the environmental issues that impact our lives (i.e., Environmental Defense Fund, Natural Resources Defense Council).
Please follow and like us: