This post is sponsored by Visit Phoenix and The Phoenician. As always, all opinions are my own.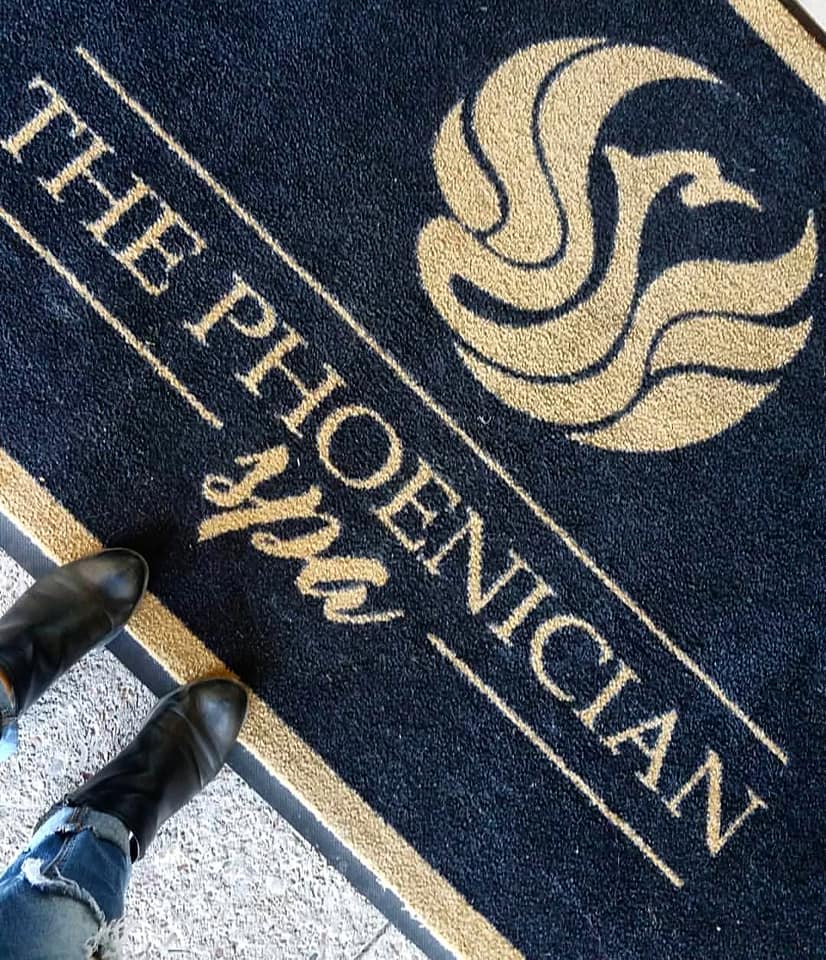 Summer is finally here in Phoenix, Arizona and for many people that means it is time to slow down life a little bit. A few weeks ago, I had the incredible opportunity to partner with the folks over at The Phoenician to check out their amazing spa and was blown away! I am here to tell you that a relaxing spa day needs to be on your bucket list, whether you are stressed or not. And since I am here to help, I will also let you know that a spa day is a fabulous gift for Mother's Day! Let me know if the four reasons below convince you to treat yo'self!
The Phoenician is beautiful on the inside and outside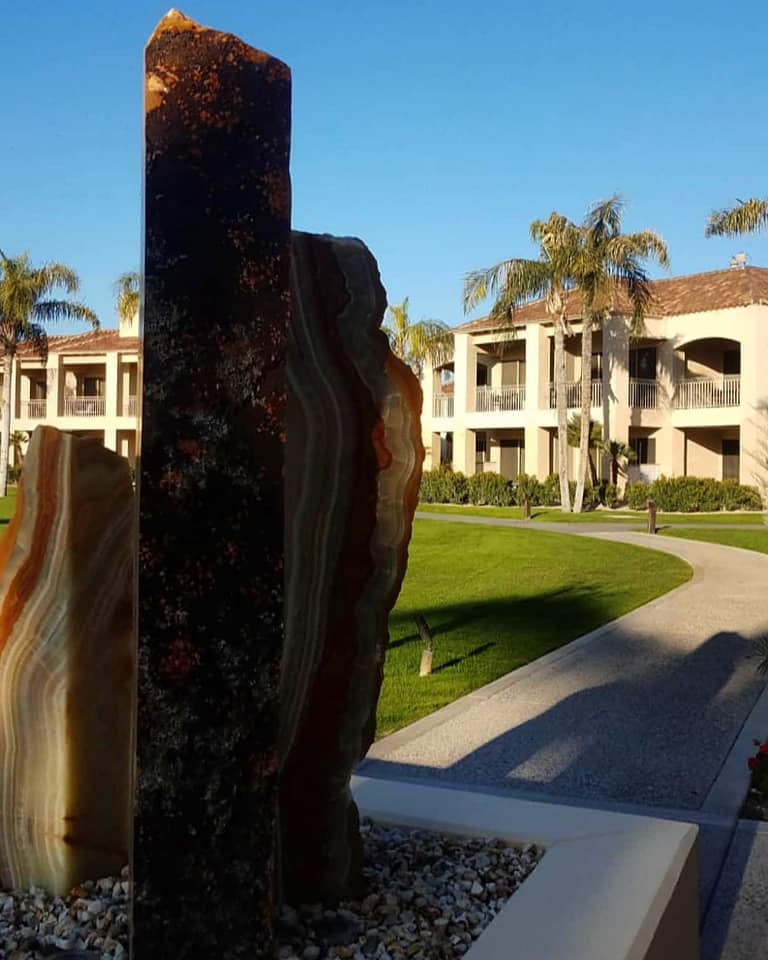 The Phoenician is a a luxury hotel and resort in Scottsdale, Arizona and it is absolutely beautiful. My jaw dropped when I first drove in because you see the combination of palm trees, mountains, and the modern architecture. The inside is very luxurious and the fountains make it seem like you are on a different (and very quiet) planet. They do offer different packages depending on if you are interested in golf, a spa day, weddings or family excursions.
The snacks and drinks offered are next level
I was not expecting any snacks or drinks before my body and scalp massage but I was pleasantly surprised to be offered chocolate covered coconut pieces and coconut water! I'm a little embarrassed to share how many coconut pieces I ate but I hope you trust someone who is #EnthusiasticAboutFood when I say that the snacks and drinks tasted like heaven!
The robe and sandals are so comfortable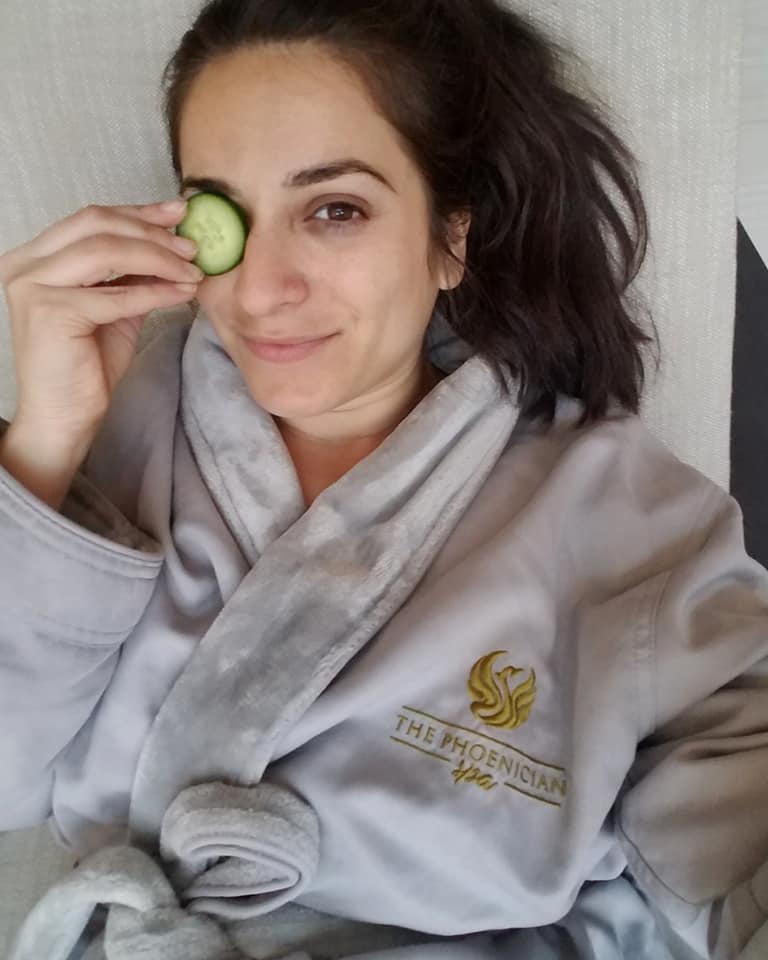 When you are escorted to your massage, you are assigned one person that shows you where the snacks and drinks are, as well as where you can change into more comfortable attire. You are provided the softest bathrobe and spa sandals that feel like you are walking on a cloud. The bathrobe is also very stylish and is perfect for selfies.
There is more to a spa experience than just a massage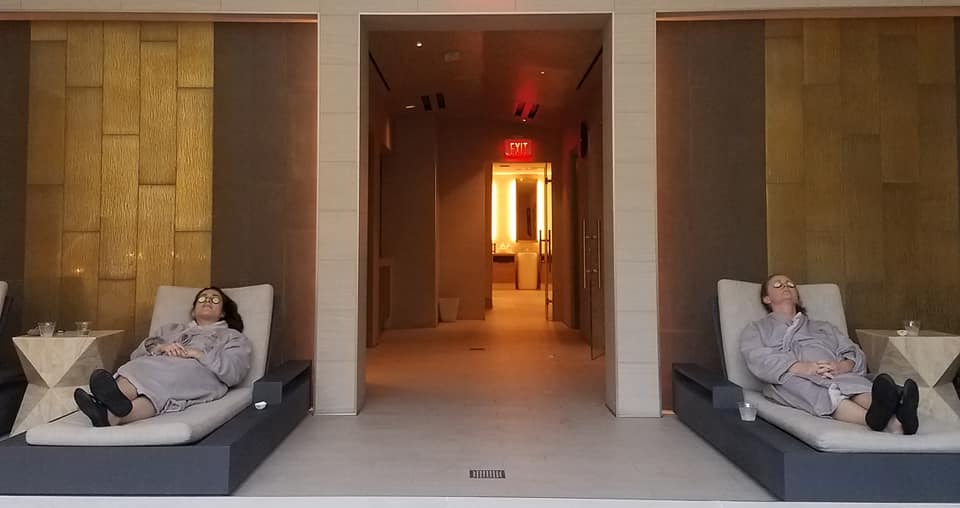 Of course the massage is the main event but while you wait for your turn, you can soak in the hot tub or relax in the sauna. You can also lay down with cucumber slices over your eyes (like me).
The massage literally makes you fall asleep
This is probably the most important reason, you are here to relax and relax you will! The massage therapists are skilled and are so attentive to your needs. I literally fell asleep as I was getting my massage and coming from someone who gets massages fairly often (after every half and full marathon), this is a very important factor in determining how good your massage is! I have never been offered a scalp massage and friends, this is LIFE CHANGING. I felt like the most spoiled baby and will always ask for a scalp massage now.
I hope this list inspires you to visit my friends over at The Phoenician! They do have summer specials starting on May 28 and you will probably see me there this summer! Check out their spa deals here.
To see more of my spa experience, check out my Scottsdale Instagram story! Thank you all for reading, and stay enthusiastic!
Feel free to follow the adventure on social media
Facebook / Instagram / Twitter / Youtube
-Maira
Please follow and like us: