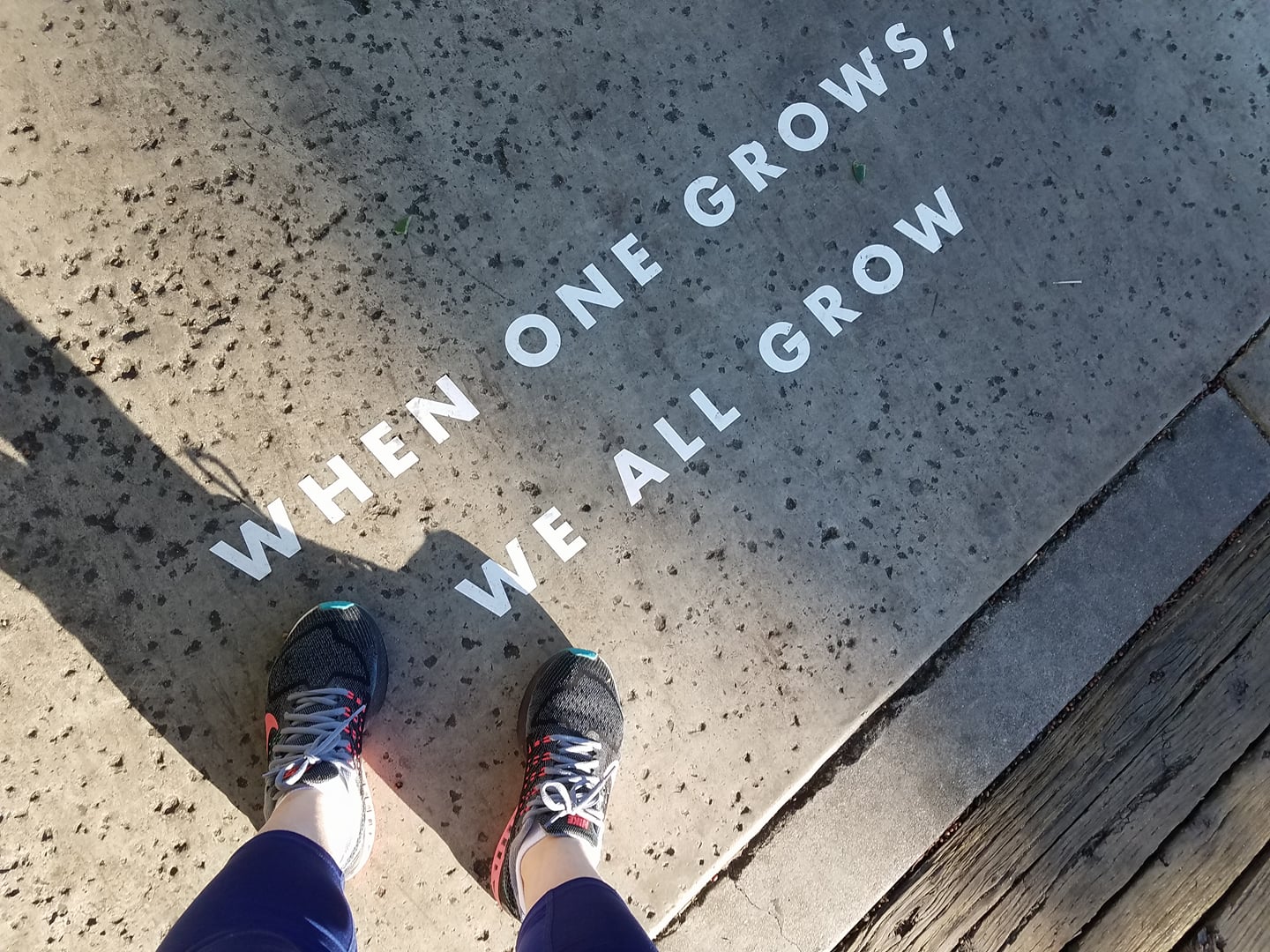 Happy International Women's Day everyone!
What a day. Without planning it, today I wore my Society of Women Engineers polo, I went out to lunch with a female coworker/friend, I went on group run with my #EnthusiasticAboutRunning group (comprised mainly of women), and I went on my social media accounts to see my feed filled with inspirational stories of women.
Today, this past weekend (and honestly every day of my life) has been all about women supporting women and I AM HERE FOR IT. I had the best four days at the Weallgrow Latina summit this last weekend in beautiful Long Beach, California and I can't be the only one experiencing summit withdrawals. So much inspiration, empowerment, growth, learning opportunities, mentoring, yoga, swag, beautiful views, and support.
WeAllGrow Latina is a network of women that connects influencers/bloggers with brands but also empowers Latinas by hosting a summit every year in California.
I attended in 2016 (you can check out that post and video here!), missed last year (because I was officiating a wedding) but was thrilled to be able to return this year.
Check out 10 reasons to join me at next year's summit; 2019 cannot come soon enough!
#1: WELLNESS DAY!
Wellness Day was held at the end of the summit and it was meant as a day to focus on wellness, mindfulness and holistic health practices after three full days of summit activities.
Check out a quick recap of my experience in the video below!
We started the day with meditation and yoga. I really enjoyed the meditation portion because I used to meditate in college but only for about 5-10 minutes at a time. This weekend, we meditated for 25 minutes and I was amazed at how refreshed I felt. I felt like I had just taken a nap! I also learned about active meditation which is just being completely present in what you are doing, which means no more multitasking for me.
After meditation/yoga, we had a delicious and healthy breakfast and from there we headed straight into the speaker sessions.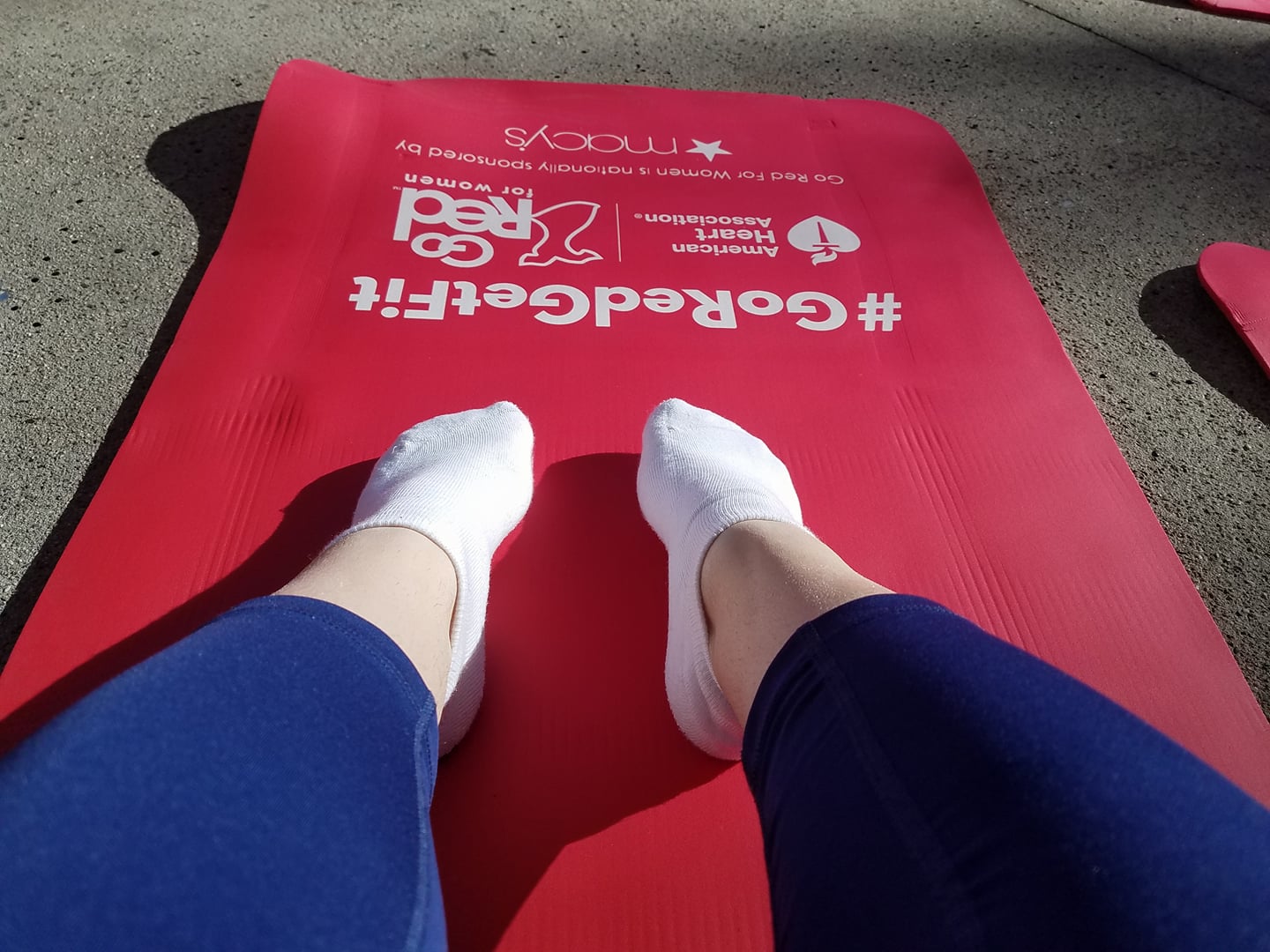 We learned about mantras and my favorite was one shared by Kika Rocha. It is 'Respiro luz, Retengo vida, Exhalo amor' which translates to 'I breathe light, I keep life, I exhale love'.
We learned about the power of intention and how you have to tell yourself what it is that you are looking from life.
We learned about what it means to be happy from ToyFeliz.net and I was inspired to go through a phone detox so stay tuned for that blog post.
Wellness Day ended the only way an amazing summit should end: with a huge dance party on stage with all of my amazing new friends! At the end, I was exhausted but felt complete and ready to take on the world.
#2: The Connections
My favorite part of any conference always turns out to be the people that I meet and the people that become more than fellow bloggers. These are the people that become friends. 
❤ 
One of my new friends as soon as she met me said 'I want to support you'…how sweet is that!? Those kinds of people are rare and I'm so grateful to have met so many fabulous ladies from Puerto Rico, Mexico, the Dominican Republic, Chile, and Peru.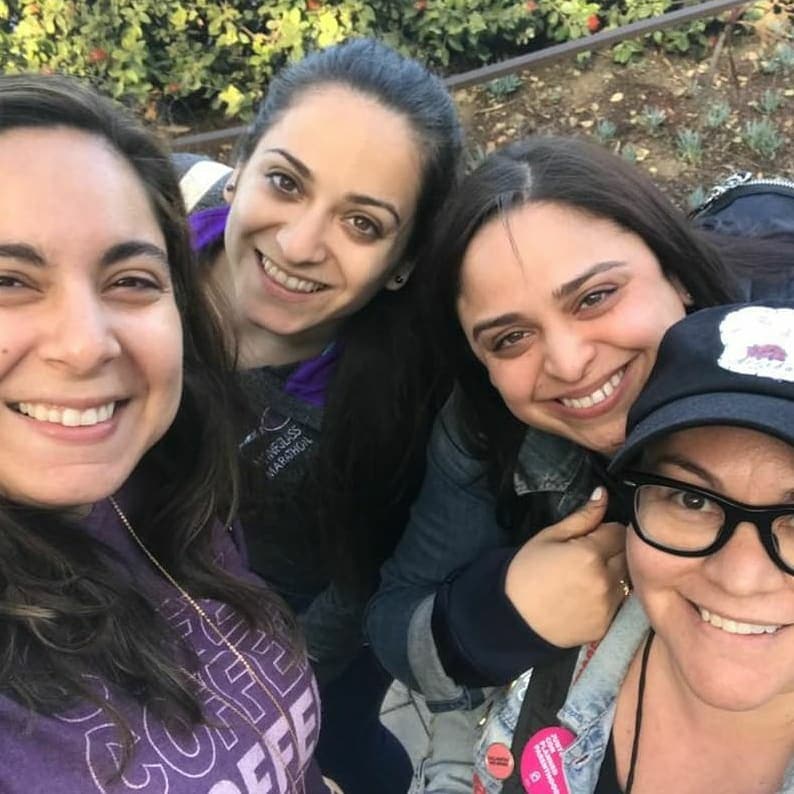 Throughout the summit, I loved seeing people introducing themselves to each other and asking each other why they were there. The genuine interest that people had was so heartwarming. Everyone was there to connect with others, to share their passions, and to create something amazing. Another thing I really enjoyed was seeing people who had met in years past be so excited to see each other again.
#3: The Speakers
Every single speaker at the summit had something important to share. Some shared stories of failure, others shared stories of success, but they all had a clear message to articulate and with each word, we were inspired.
Michelle from Hello Fears told us 'You have to prove to the universe how much you want what you envision'. Her movement is about living life with fears, and rather than learning to be fearless, one should learn to be brave. Instead of saying goodbye to your fears, she encourages us to say hello.
Gaby Natale told us "Sometimes the most wonderful surprises arrive in the form of a no'. She spoke about obstacles and how these obstacles can lead to the best outcomes for your life. She also asked us to think about our struggles and to start thinking of struggles as gifts rather than tests.
Liz Hernandez of Wordaful spoke about the power of words and the power of our thoughts. Her message really resonated with me because she was all about how positive thoughts lead to positive actions, and how you can turn a bad day into a good one simply by looking at it from a different point of view.
#4: The Empowerment
Throughout the conference, there was a feeling of endless uplifting, empowerment and self love.
Ana Flores, the founder of the #WeAllGrow summit said it best when she described the conference as a place 'full of women reminding each other of their own power'.
There's something very powerful about meeting people with the same level of passion you have. There's something about knowing you had similarities in your childhood and in the way society sees you, but in also knowing that you have the power to share your story the only way you know how.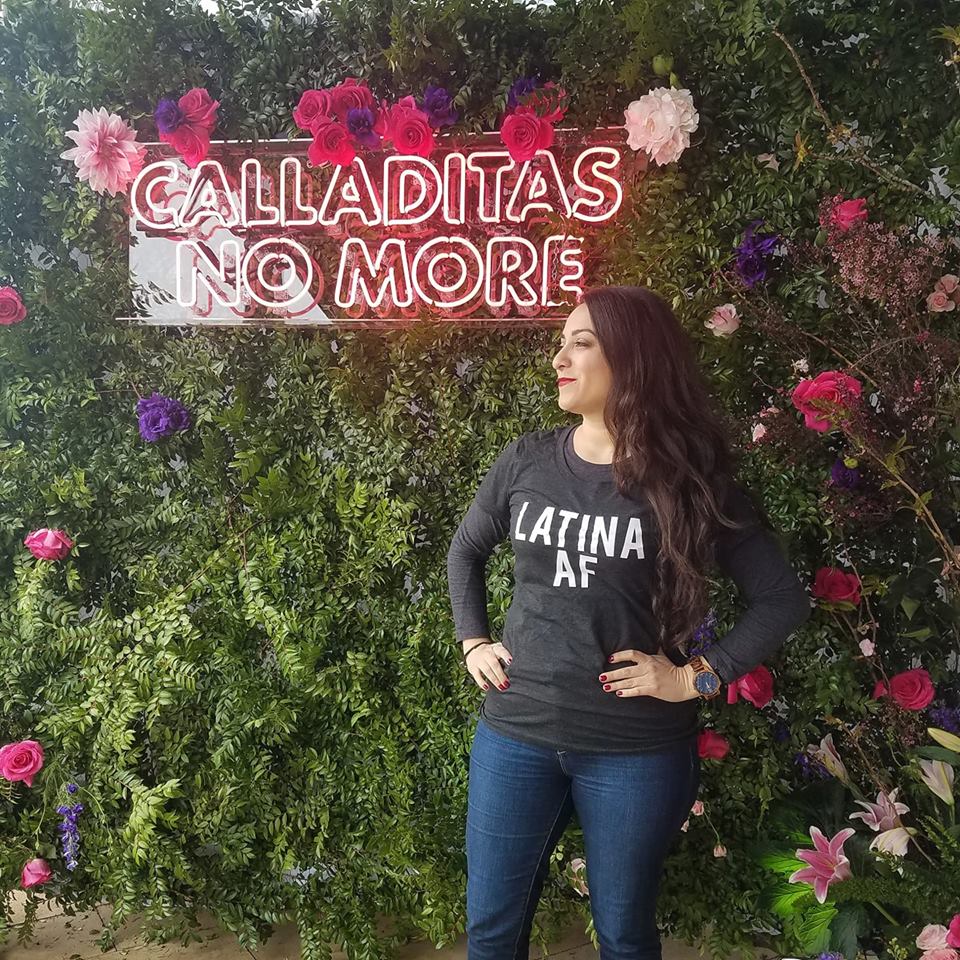 If you grew up Latina, I'm sure you must have heard the phrase 'Calladitas se ven más bonitas' which translates to 'Quiet girls are pretty girls'. Well, if you know me, you'll know that I do not agree with this…and neither does Fierce by Mitú. I'm loving the #CalladitasNoMore (quiet no more) campaign which encourages you to speak out for what you believe in. We all have something to say, we all have our truth and it is our right to share it regardless of what society (or sometimes even family) tell us. 
#5: The Inspiration
Seriously y'all it was amazing. Not only was I inspired to do more with my blog, with my message, within my community, I was also personally inspired as a woman.
I was inspired to read more because every speaker had at least one book to recommend so stay tuned for a blog post on books I was inspired to read coming soon!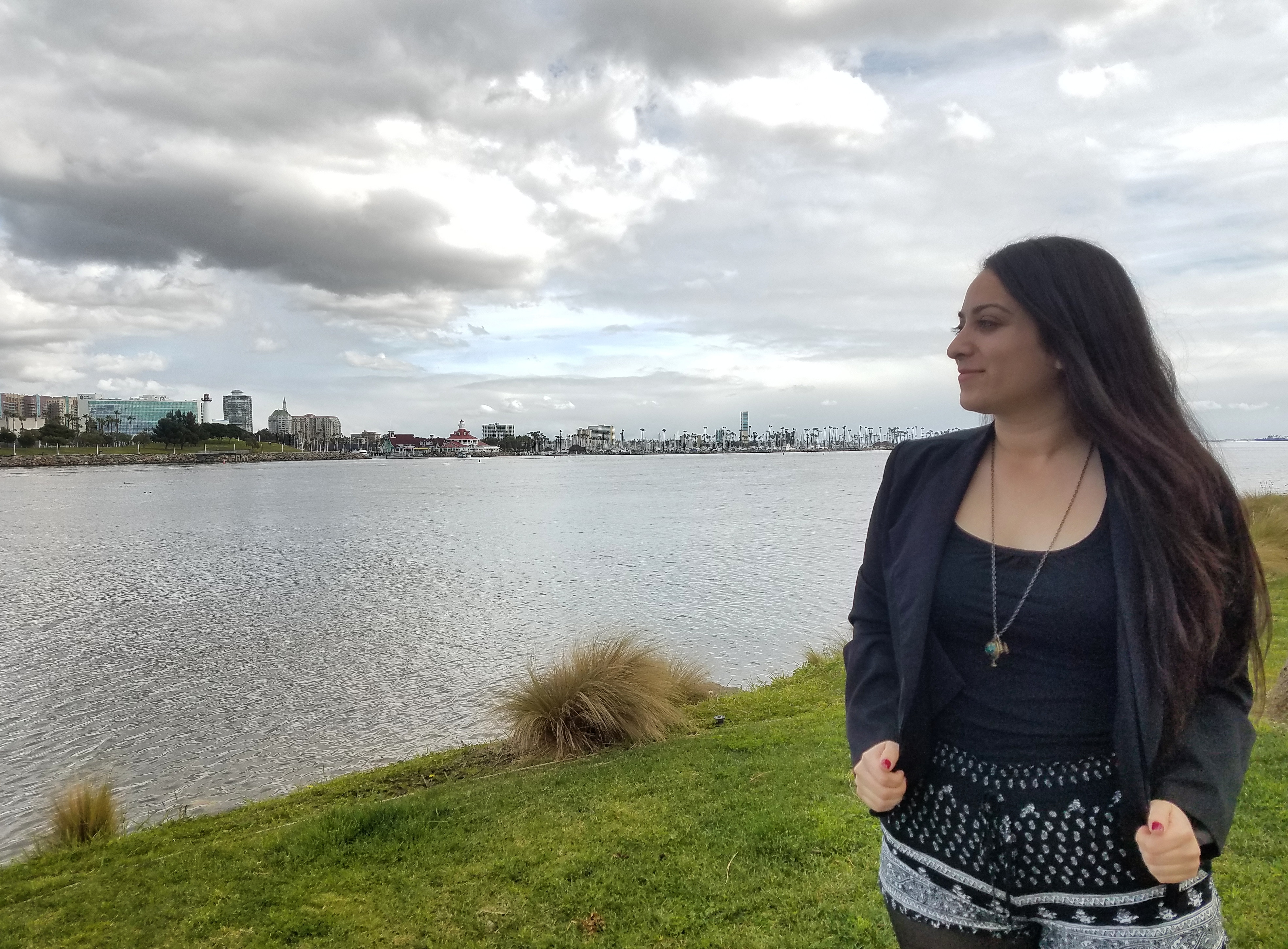 I was inspired by all of the badass ladies doing big things in the world, and it made me realize that I want to do something big too.
Here are two of my favorite quotes from the conference that I shared on my Instagram stories and a few of you let me know that they resonated with you so I wanted to share here as well.
'Feeling gratitude and not expressing it is like wrapping a gift and not giving it' – Andrea Minski
'A comfort zone is a beautiful place,but nothing ever grows there. You are more capable than you think, you are better than what you imagine, you can achieve every single thing if your heart really wants it.' – MVTrends
#6: The Field Trips
Every year, the summit has a list of field trips for attendees to choose from with the intention of connecting bloggers/influencers to brands. This year they had field trips with Mazda, Disney Parks, Go RVing, Facebook/Instagram, The Rivera family, and The Long Beach Convention & Visitors Bureau!
I had such a blast getting to know Go RVing! We checked out some fabulous RVs, we got wine/cocktails in a party bus, delicious lunch, an awesome tour of Newport Dunes Waterfront Resort, much needed smores and some phenomenal music! I'm really hoping to partner with Go RVing this year, so wish me luck and stay tuned for a blog post all about my experience with them.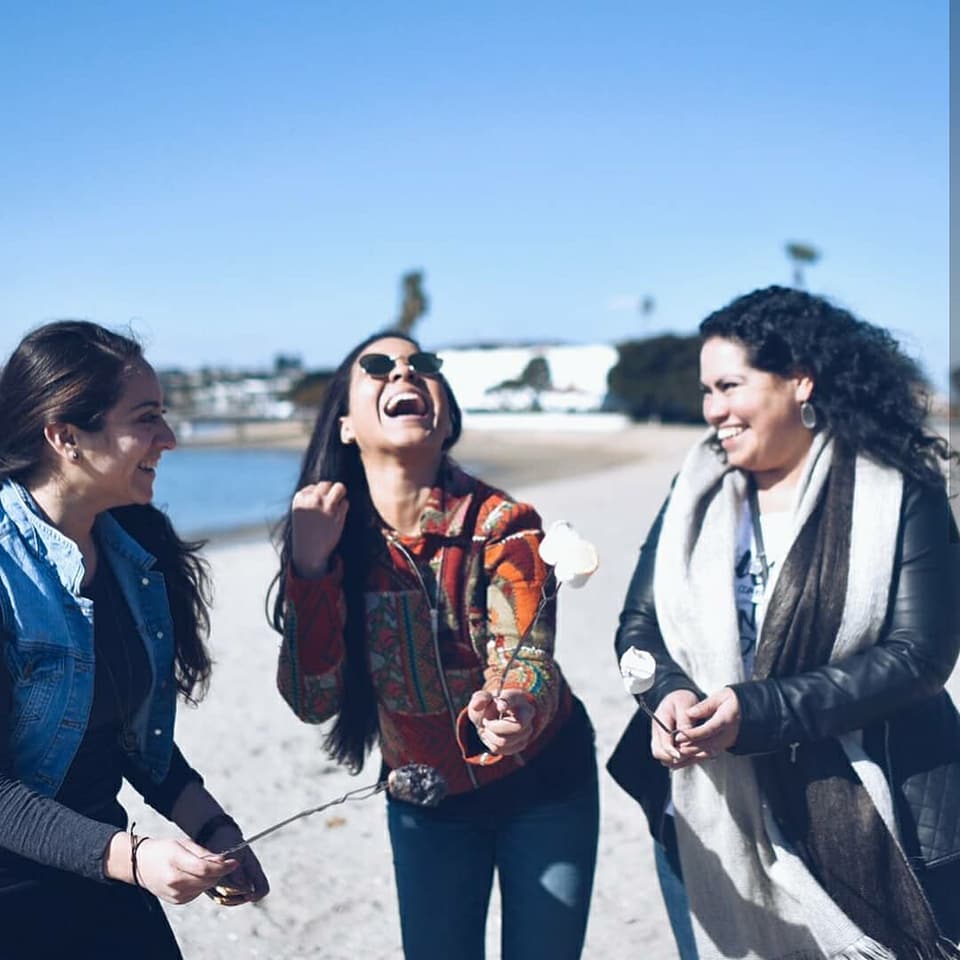 #7: The Workshops
Of course all of the personal connections, yoga and empowerment is great, but it's not much without the knowledge of how to run a successful blog. I learned more about how to organize myself better, how to produce better content, and how to connect better with my audience (all of you!) thanks to the workshops I attended.
The workshop 'Harness the Power of Self Doubt to Reclaim Your Ideas and Push You Forward' by Breonna Rodriguez, Director of Digital Design at Sesame Street was the best way to start the conference. I liked this workshop because it talked about getting past your self doubt, and using your past experiences as evidence to prove to yourself that you are capable of whatever else you wish to accomplish. Breonna was fabulous and runs the page Zenfulie which is perfect if you need some motivation to get through your day. She has a documentary out titled #MinusTheDoubt that is on my watch list now!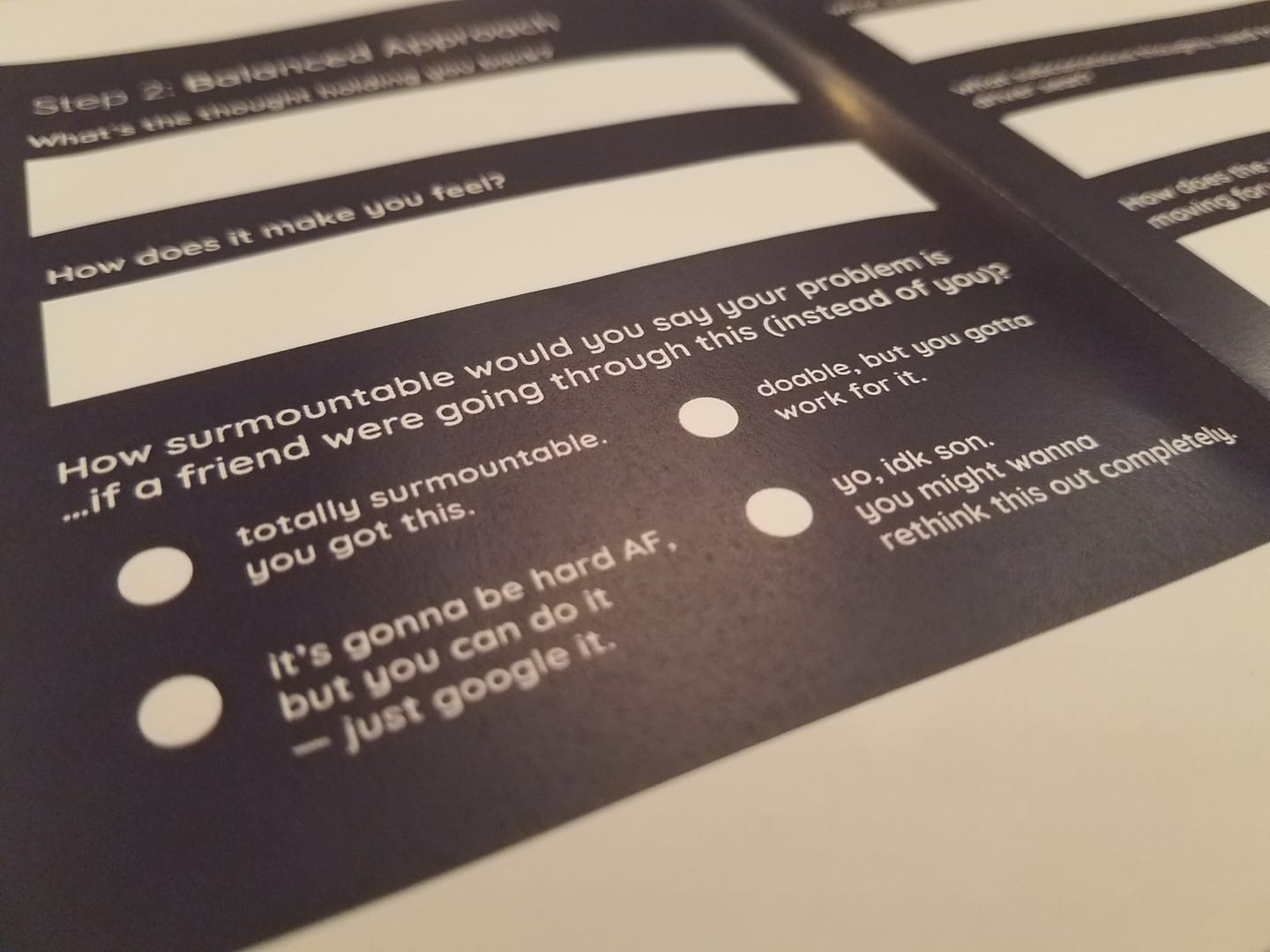 The workshop 'The Way U Talk Is The Way U Walk' by Sky Gaven was one that taught me how important it is to ask myself 'What do I want?' every single day, and then to answer that question as well. Sky is the Chief Visionary Officer at KonRob and the part of her workshop that really hit home with me was when Sky was in a situation where she was clearly the outsider, instead of asking herself 'What am I doing here?' she chose to tell herself 'I belong.' Tell me that isn't #goals?!
#8: The Storytellers
If you want to see people really owning their truth, being courageous, and sharing their stories to a room full of people then the Storytellers event is for you. The whole premise of the Storytellers event is that 'Our stories matter'. I laughed, I cried, I felt, and I was inspired. One day I hope to be able to share my own story but I think I need a little more personal growth before I can do something that brave, but I'm writing it down here because I understand the power of intention now.
#9: The Brands
This was an empowering conference, but it was also that…a work conference. I was there to meet brands and form partnerships for the blog and I did!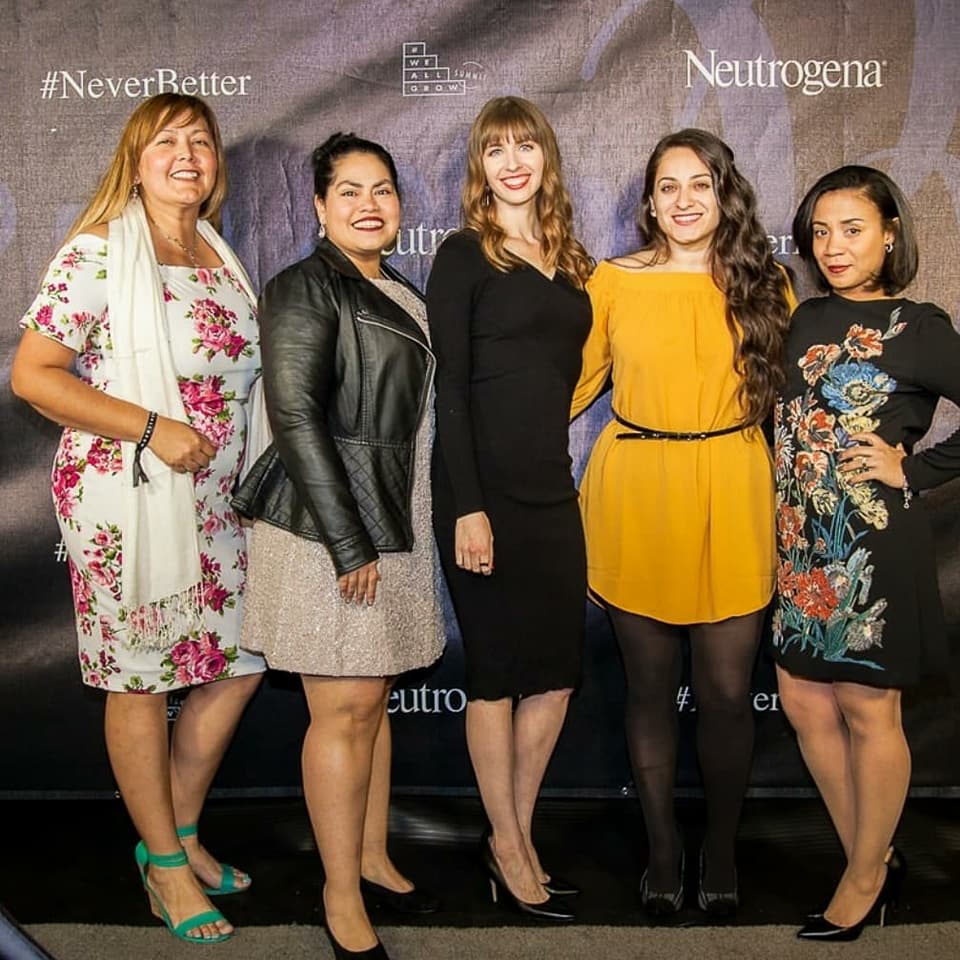 I'm very excited to partner this year with so many of the sponsors and brands that I met so stay tuned for that!
#10: The Swag
Everyone loves swag. I received so many amazing products that I can't wait to try from all of the brands that I love! This included everything from books, to make up, to clothing, TO GRATITUDE JOURNALS, to wine, and everything in between! I can't tell you the 'in between' items because truthfully I still haven't fully unpacked. If you are big on swag, I would definitely encourage you to come to this summit, they really do pamper you.
---
Writing this post is making me emotional because it was truly an amazing conference. I connected with new friends, learned so much about my blog, about working with brands, and about myself. There is so much more I can say about this incredible conference but I don't want to make you all read 100+ pages, all I can say is that if you are serious about being a blogger/influencer then you need to add this conference to your bucket list.
Thank you WeAllGrow for a phenomenal time, I cannot wait to go back!
Feel free to comment down below any questions you have and I'll answer them 🙂
Thank you all for reading, and stay enthusiastic!
Feel free to follow the adventure on social media 🙂
Facebook / Instagram / Twitter / Youtube 
-Maira
Please follow and like us: