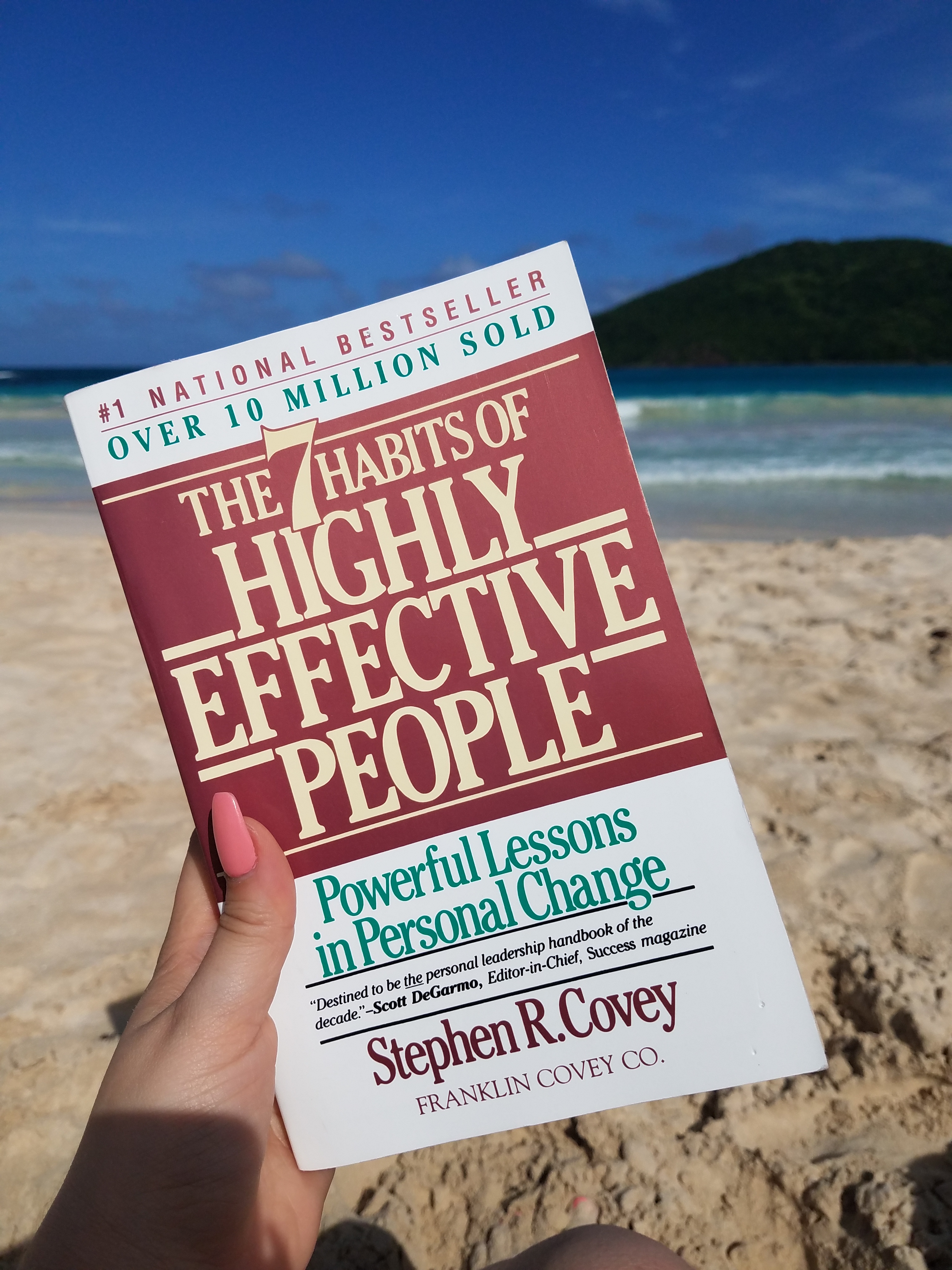 Reading The 7 Habits of Highly Effective People in Culebra, Puerto Rico
World Book day is in just a few days (April 23rd) and I am so excited to celebrate! I have been an avid reader since childhood, even going so far as getting invited to ride in a limousine in 4th grade because I read the most books in my entire elementary school (#NerdAlert). These days, I don't read as often as I'd like but I do get some reading time in when I can, especially while traveling.
A few weeks ago, I attended the #WeAllGrow Latina Bloggers Summit (check out my recap here) and several of the speakers had book recommendations to share.
I made sure to jot down the recommendations to add to my reading list and I feel it is my duty to share! Enjoy these 11 books (in no particular order) recommended by boss ladies!
Many Lives, Many Masters: The True Story of a Prominent Psychiatrist, His Young Patient, and the Past-Life Therapy That Changed Both Their Lives – Brian Weiss 
La Mujer De Mis Sueños – Secretos De Famosos y Triunfadores Para Lograr Tu Exito – Luz Maria Doria 
The 7 Habits of Highly Effective People – Stephen Covey
El Arte De No Amargarse La Vida: Las Claves Del Cambio Psicológico y La Transformación Personal (El Árbol de la Vida) – Rafael Santandreu Lorite
Not That Kind of Girl: A Young Woman Tells You What She's "Learned" – Lena Dunham
Desde Om Hasta Amén: Memorias De Un Viaje Espiritual –  Sharon M Koenig
#Girlboss – Sophia Amoruso 
La Economía Gig: La Guía Completa Para Obtener Un Mejor Trabajo, Tener Más Tiempo Libre y ¡Financiar La Vida Que Usted Quiere! – Diane Mulcahy  
Decolonize Your Diet: Plant-Based Mexican-American Recipes for Health and Healing – Luz Calvo  
Amor Al Aire – Omar Velasco  & Argelia Atilano 
The Power of Intention – Dr. Wayne W. Dyer 
---
Thank you WeAllGrow for a phenomenal time, I cannot wait to read all of these great books, I'll make sure to write what I think. I am currently reading Amor Al Aire and I am loving it!
Feel free to comment below any other books you recommend for me!
Thank you all for reading, and stay enthusiastic!
Feel free to follow the adventure on social media ?
Facebook / Instagram / Twitter / Youtube 
-Maira