This post is sponsored by the Roseville Visitor's Association. As always, all opinions are my own.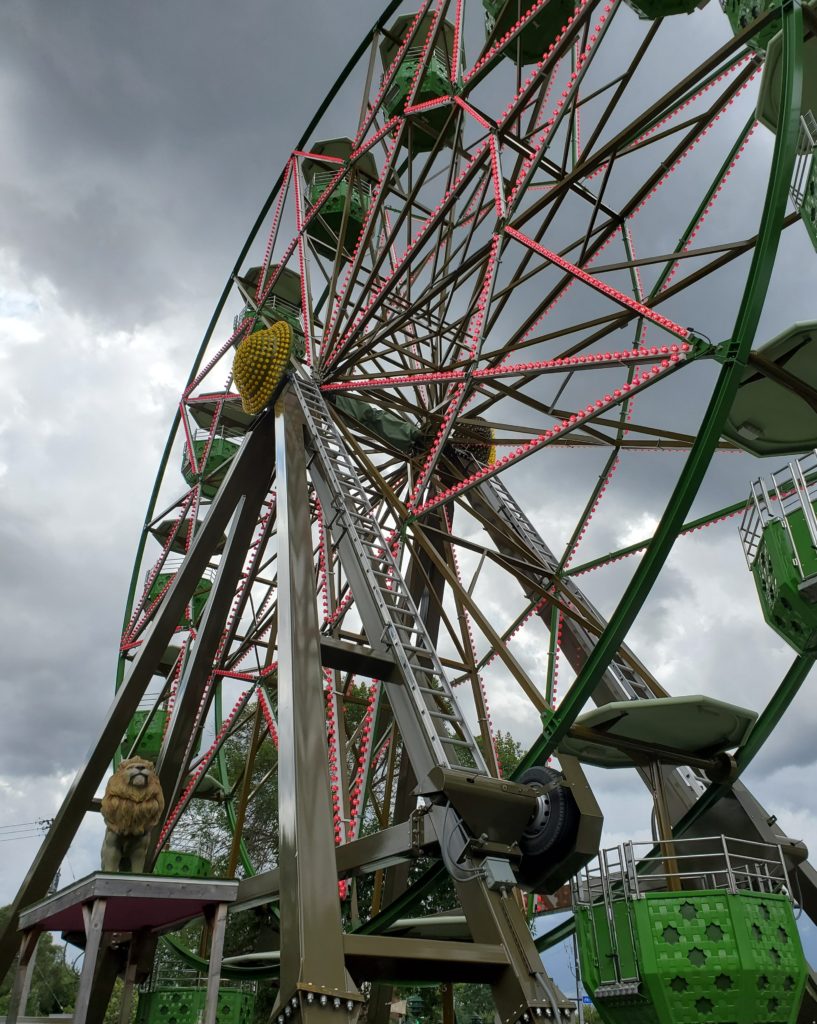 "What is happening here…?" is the question that kept running through my mind as I walked into what I have decided to proclaim The Most Interesting Restaurant/Bar in Minnesota!
What does a ferris wheel, mini golf, incredible cocktails, a gorilla statue, and delicious food have in common? If you ever find yourself in Minneapolis, you'll realize that you can find all of this at Betty Dangers Country Club, the most interesting restaurant in Minnesota. Check out all of the reasons why this restaurant needs to be your go-to spot for date night, girls nights out, family time, friend reunions, and literally any and all occasions!
The Cocktails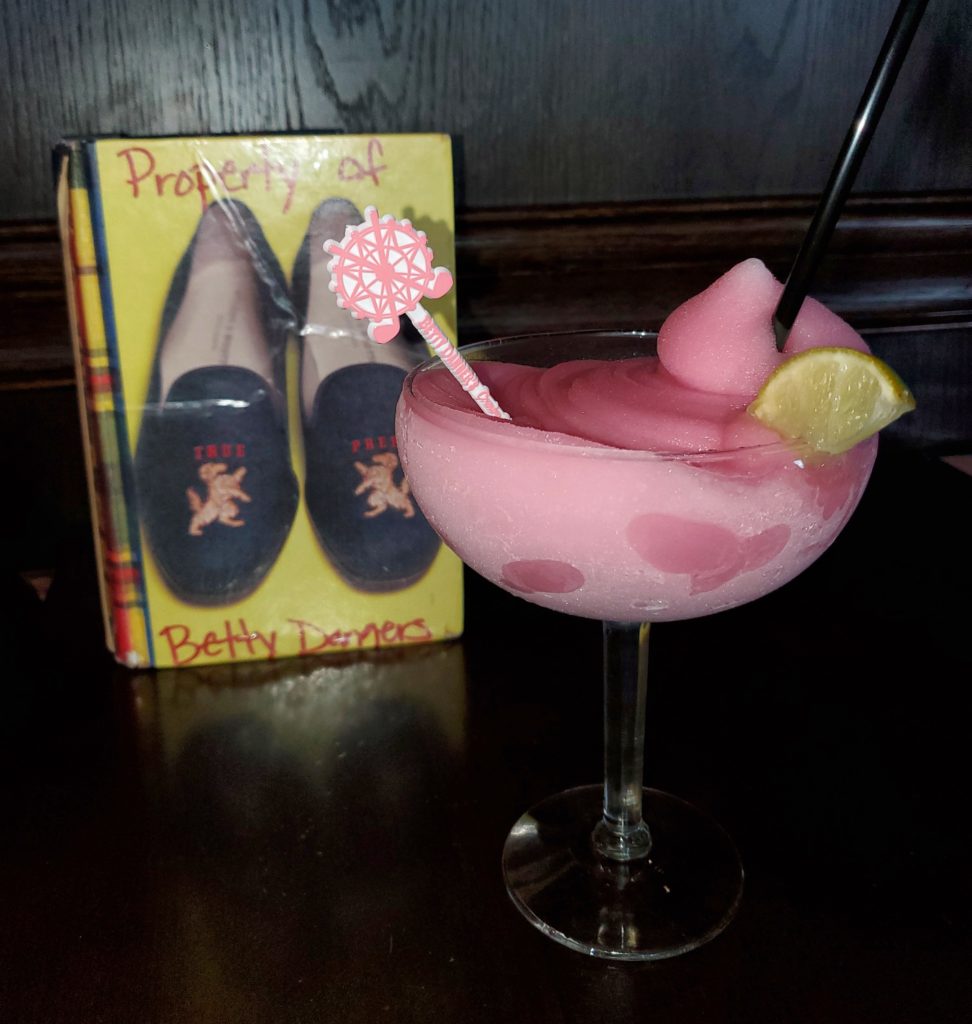 Betty Dangers Country Club could definitely thrive if it was just a bar because it's cocktails are truly delightful. I had the most delicious and unique margarita I've ever had in my life here and I cannot wait to return!
Their cocktails are unlike any other cocktails I've ever had and it's just so fun to try them all. Right now, they are featuring a very festive cocktail menu so check them out soon because the names sound so epic!
Ferris Wheel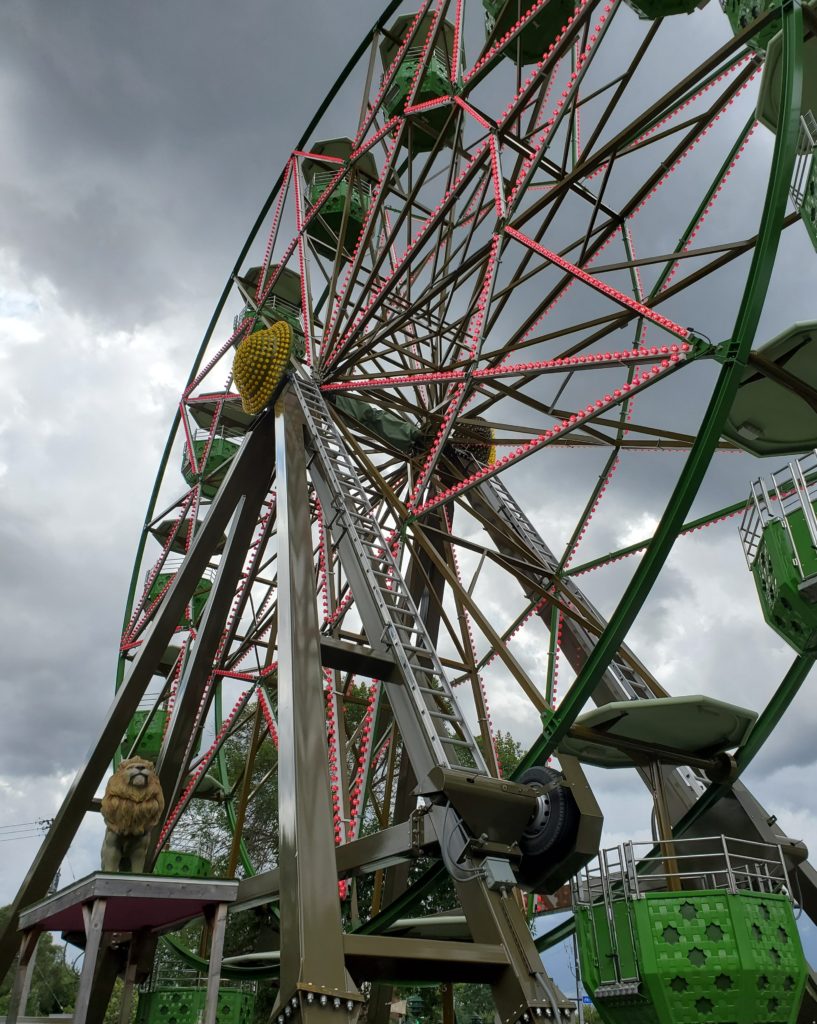 I don't know about you but I've literally never seen a restaurant with a ferris wheel and now that I've seen it, I think more restaurants need their own ferris wheels! Not only does the ferris wheel look really awesome, you are also allowed (and encouraged) to bring your food/cocktail on the ferris wheel, where else can you do this?!
The Food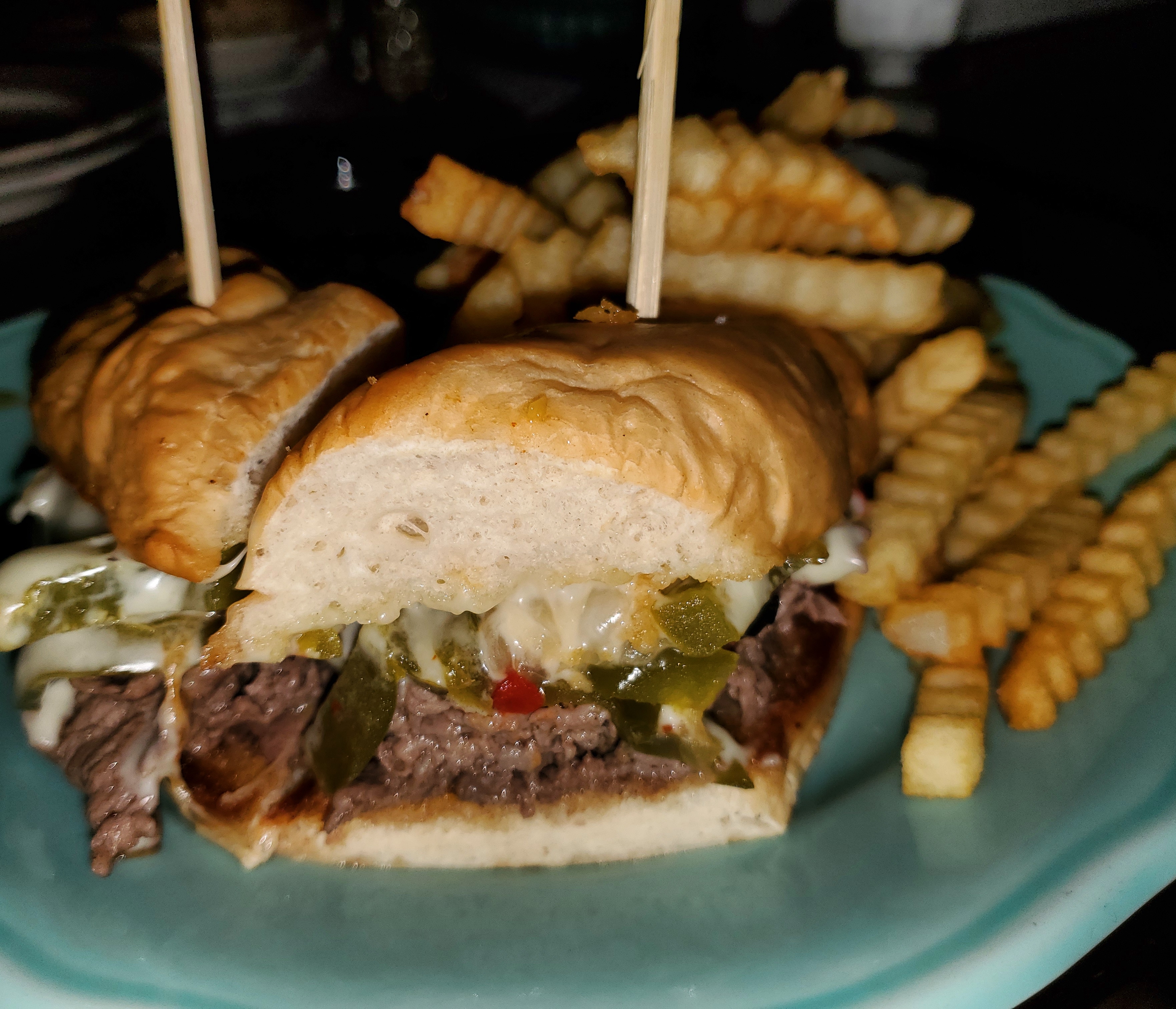 I was having a difficult time trying to categorize the food served here so I did what any normal millennial would do…I went to the Internet. Betty Dangers has a hilarious FAQ page that I highly recommend you check out just for laughs but also for great information!
The FAQ page says the following: Betty created her own genre of food and this is evident by looking at their menu. They have all kinds of diverse items ranging from chips and guac, calamari, burgers, sandwiches, donuts, and so many other dishes. Right now, they have all kinds of seasonal items including Navidad Hanukkah Lasagna, Silent Night of Steak Salad, and Thanksgiving Leftovers!
I had the Family Reunion Steak Sandwich with Sirloin steak, swiss cheese, peppers & onions, horseradish mayo, and au jus and it was heaven in my mouth! The fries were crispy, the steak so savory, and the combination of ingredients just perfect.
I also tried the mini donuts with chocolate and vanilla frosted which were so delicious that I almost got a second order!
I also found out that they have brunch (my favorite meal!) so I need to return. It's easy for a place to be unique and trendy but it's a whole other thing for that same place to have incredible food and cocktails…and Betty Dangers accomplishes this!
The Mini Golf
Mini golf is always such a fun time whether it's date night or just a fun night out with friends or family. What I especially love about the mini golf at Betty Dangers is that it's not super convoluted and long. You won't be here all night unless you really want to. Plus all of the sculptures are so random and fun, including my favorite: the gorilla!
The Staff
I have been to tons of restaurants (check out my Food Bucket List) but I have never had such a pleasant and eccentric server! I forgot his name (I'm terrible) but our server at Betty Dangers was just the right amount of knowledgeable, hilarious, witty, and welcoming! It wasn't just him either, the bartender was very quick to let us know that a Monday was the perfect day for shots! And finally, the hostess was super friendly! You can tell that Betty Dangers is very thoughtful on who they decide to hire.
The Instagram Photo-Ops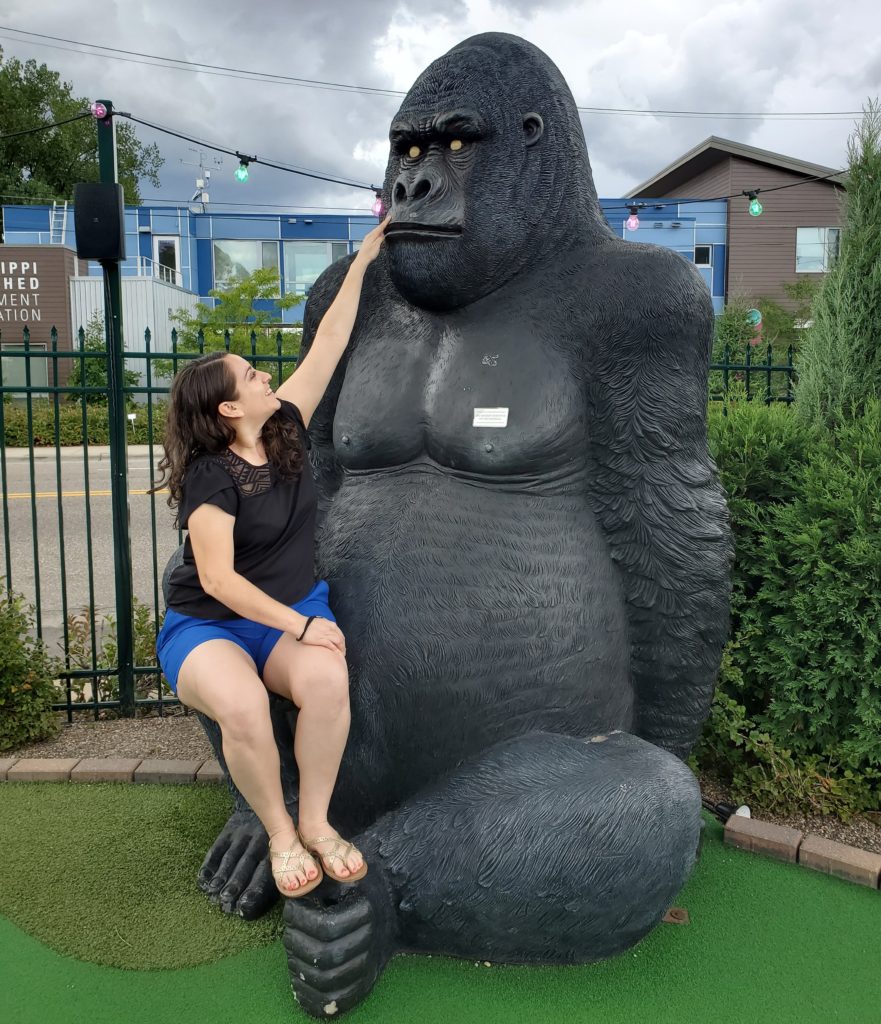 The entire restaurant/bar has the most interesting decor, from kooky wallpaper to bears and colorful furniture that you can pose with. I absolutely loved it for the Instagram photo opportunities but really, if you love art and places that are NOT BORING, you will love Betty Dangers.
The Seasonal Events: Mary's Christmas Palace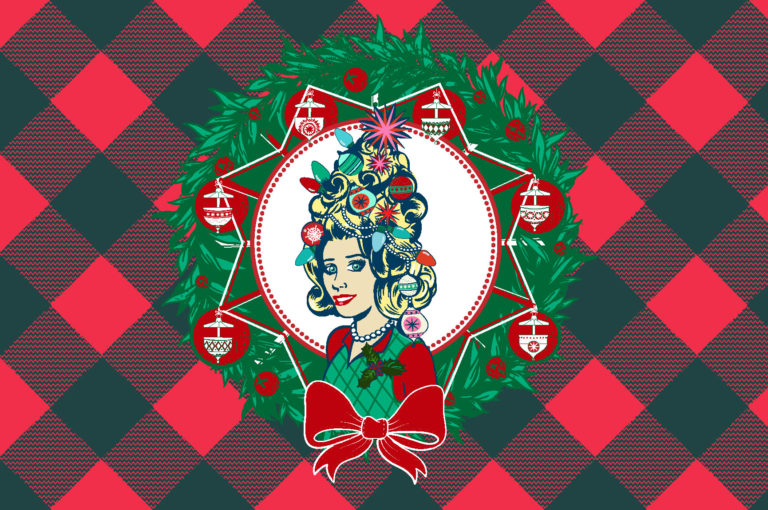 While writing this post, I had to look up the menu online and I realized another fun thing that Betty Dangers has: seasonal events! If you go onto their website, you'll find that it is very festive! Their entire menu and decor is all about the holidays and if I was in Minnesota, you already know I'd be first in line to check out their festive vibes!
Here is the info about the seasonal event from their website:
Betty Danger's presents the second annual Mary's Christmas Palace starting daily October 1st (at 4:30pm) and running through December 31st. And this year will be even better than last year's! Where mismatch Christmas decor with a retro flare plasters every nook and cranny…as if Santa's elves dropped some LSD. Betty tends to keep her multiple personality disorder under wraps throughout the summering season, but each fall Mary emerges and this year she is starting extra early. Mary, Betty's other personality, has gone overboard with everything Christmas, including tacky balls and bows, lights, garland, plastic blow molds, tinsel and twinkle, and even homemade coffee filter snowflakes. Mary returns with her American country club classics menu featuring Christmas time eats and festive drinks every weeknight and all day weekends, including Sat & Sun Christmas brunch. The fireplaces will roar, the classic Christmas tunes will soar. The scent of peppermint and whiskey will fill the room, making everyone feel toasty and a little more huggy than normal.
---
There's delicious food, interesting drinks, a ferris wheel and mini golf here which truly makes Betty Dangers your one stop shop. You need a cool place to impress your date? Betty Dangers. You need a hip place for girls night out? Betty Dangers. You need a delicious restaurant for a night out with family? Betty Dangers. You fancy yourself a drink and a ferris wheel ride alone? Betty Dangers. Seriously friends, this place is PERFECT and I cannot wait to return!
A huge thank you to Betty Dangers and the Roseville Visitors Association for introducing me to the amazingness that is this place. I will be back for sure!
If you'd like to see what else I did in Minnesota, check out #MairaInMN on Instagram or check out The Ultimate Minnesota Bucket List! Feel free to also check out my Minneapolis Instagram story for a pretty in depth tour of Betty Dangers!
Thank you all for reading, and stay enthusiastic! 🙂
Feel free to follow the adventure on social media
Facebook / Instagram / Twitter / Youtube
-Maira