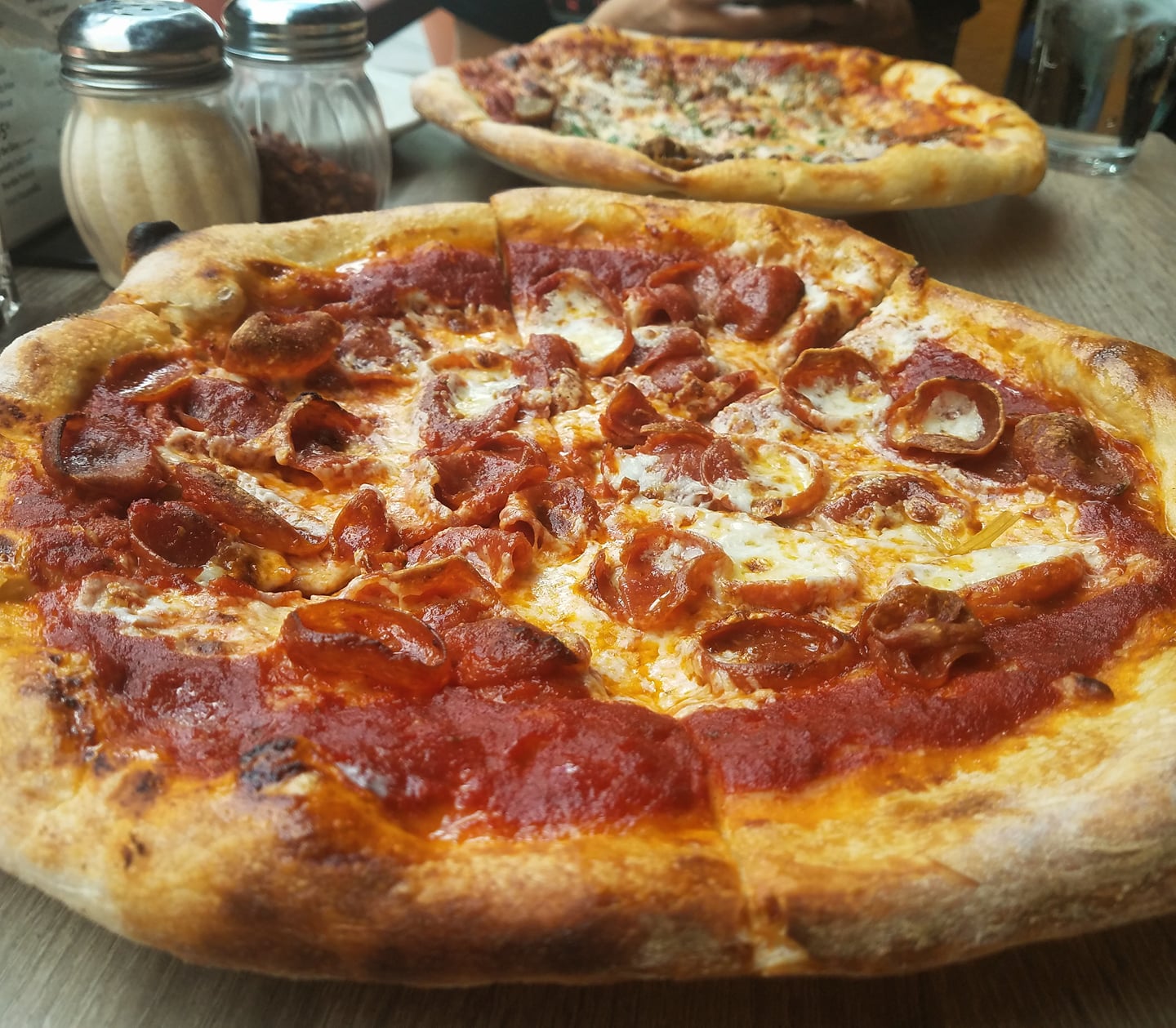 Here at Enthusiastic About Life, we are huge fans of all sorts of different food. As I travel the United States, I love seeing how different states do pizza. Check out all of the pizza restaurants I've eaten at throughout the United States and let me know which spot sounds the best!
Arizona
ADAM'S PIZZA & WINGS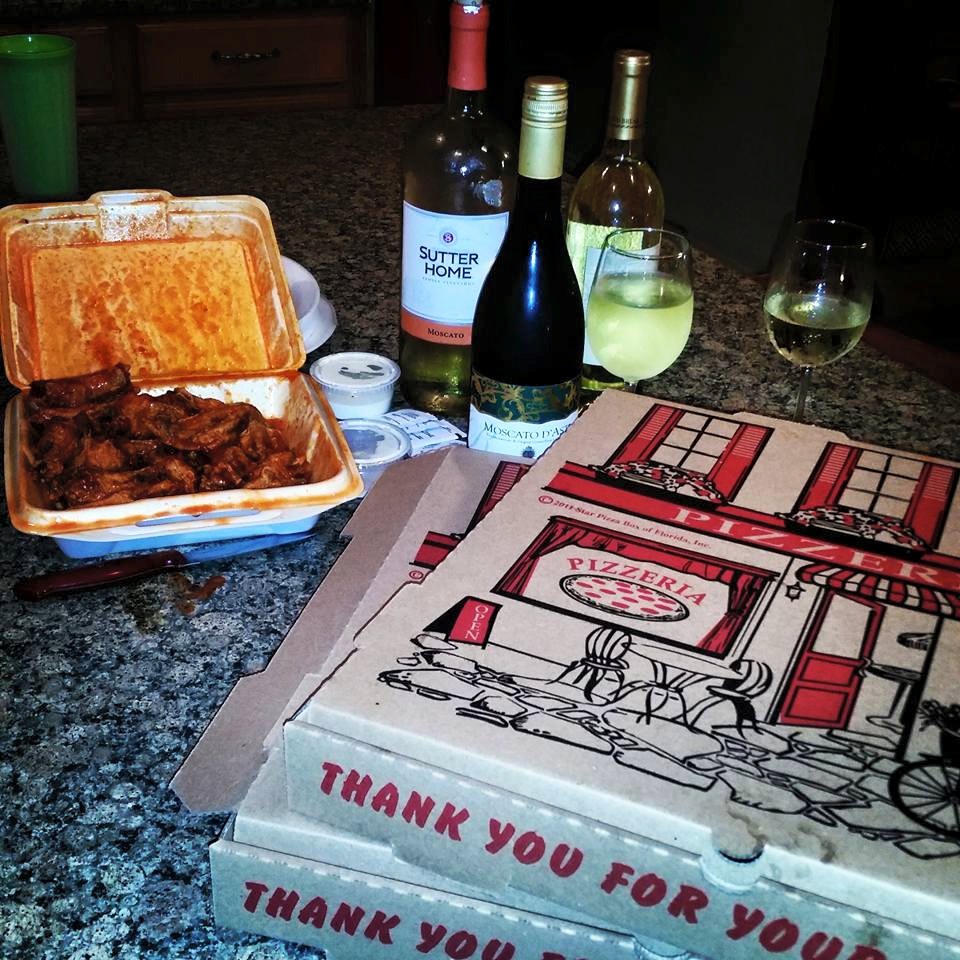 I tried Adam's Pizza and Wings in Tolleson for an impromptu wine wednesday! Delicious pizza and FANTASTIC wings that really hit the spot.
BEAVER STREET BREWERY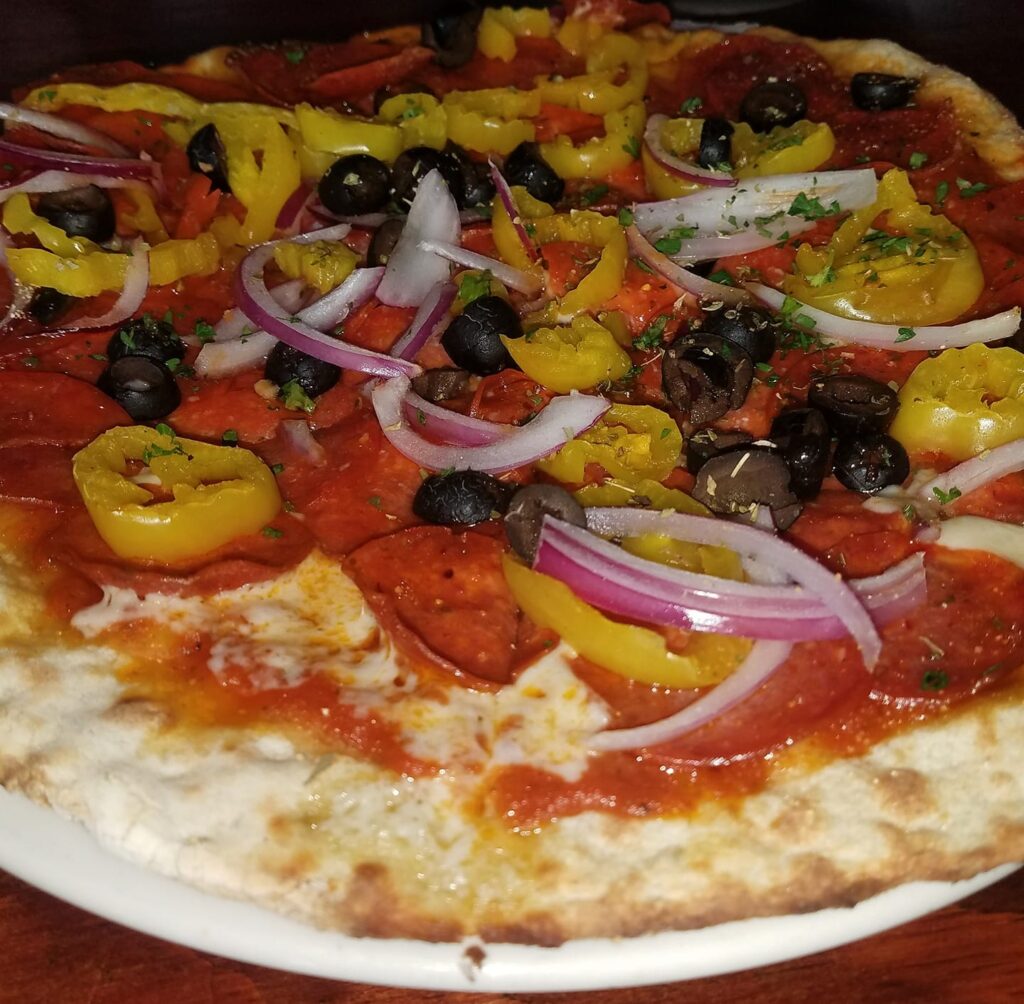 At Beaver Street Brewery, I ordered the Pepperoni Pizzazz! This colorful and mafnificent pie has pepperoni, mild pepper rings, black olives, red onions, oregano & fresh parsley and it is so TASTY.
CASANOVA BROTHERS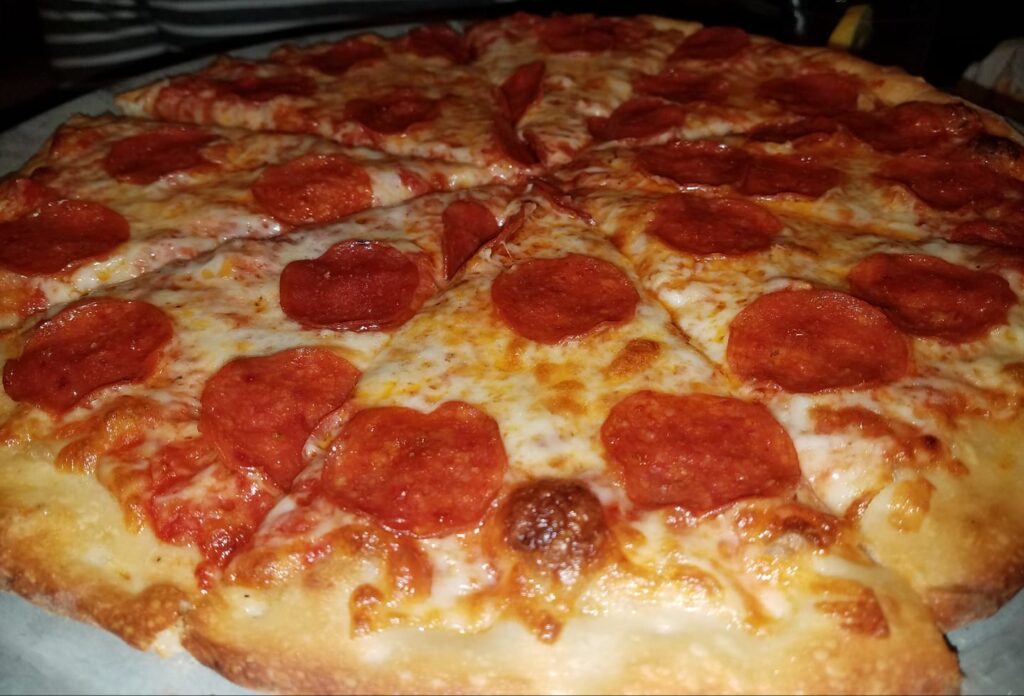 Casanova Brothers Pizza in Gilbert is my new fave place because the pizza is DELICIOUS (I like their cheese), the service is some of the best (they try to remember your name!), and if it's your first time there you may or may not get a free appetizer!
CIBO PIZZERIA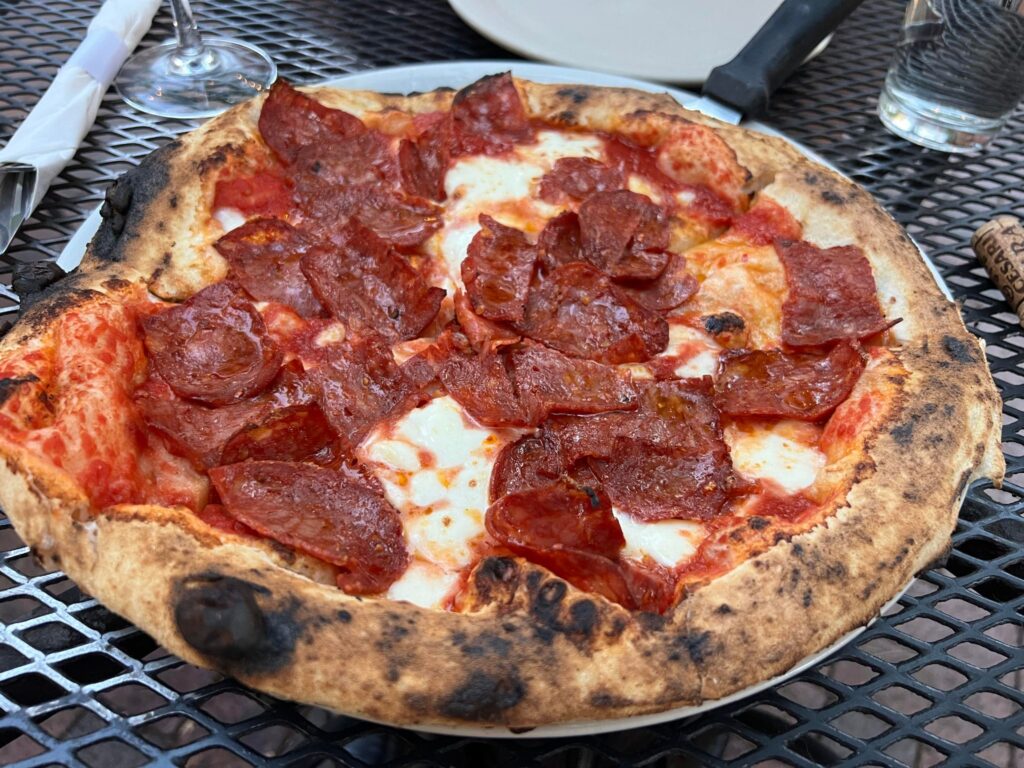 Cibo Pizzeria is definitely one of my favorite places. Super cute restaurant with delicious pizza. The spicy salami definitely blew any pepperoni pizza out of the water! I always order the Diavola.
CRAFT 64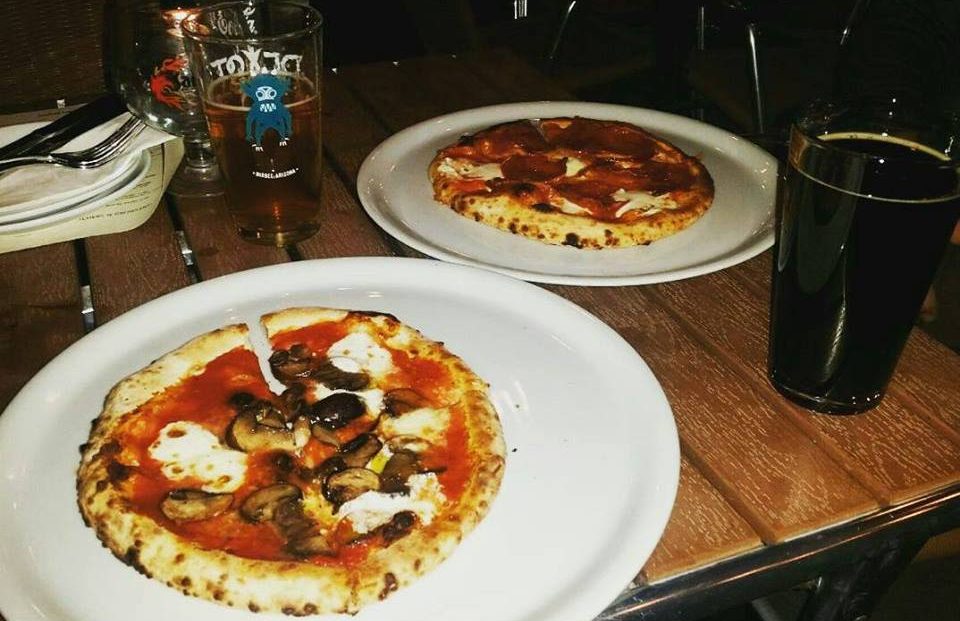 The pizza (and AMAZING beer selection) at Craft 64 is what makes this restaurant so great! The pizza was delicious and they had a HUGE beer selection. The restaurant is also really trendy and perfect for a date. I tried the Fate Candy Bar milk stout beer and my cousin tried the Mudshark Road Zoda beer. Both delicious, highly recommend this spot if you're in Scottsdale!
FAT BREWING COMPANY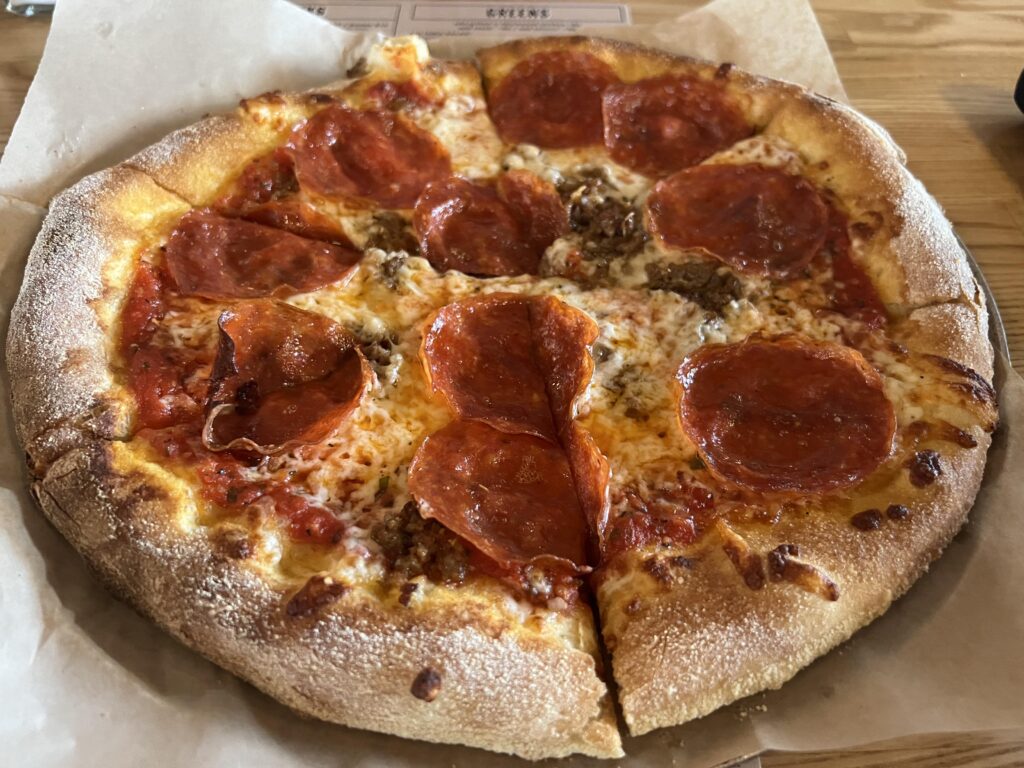 Fate Brewing Company is a great spot for happy hours with their large selection of beers, lively atmosphere and great pizza!
FEDERAL PIZZA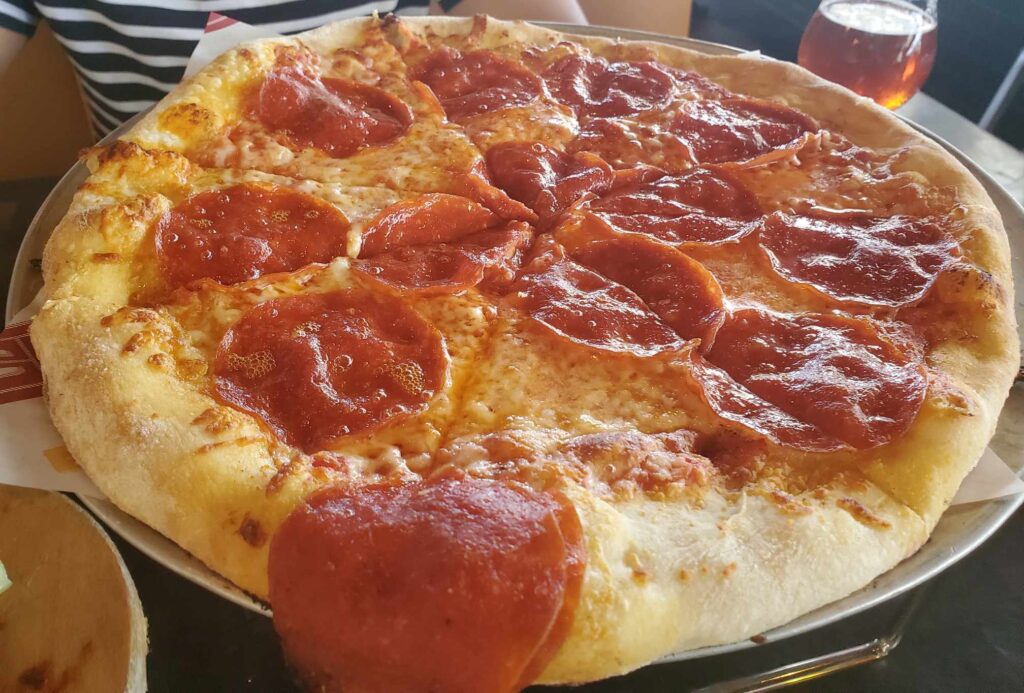 The pizza at Federal Pizza was so good.! As soon as the pizza came out, I knew it would be good. It smelled like heaven and it tasted even better. We recommend. I also really like their wings!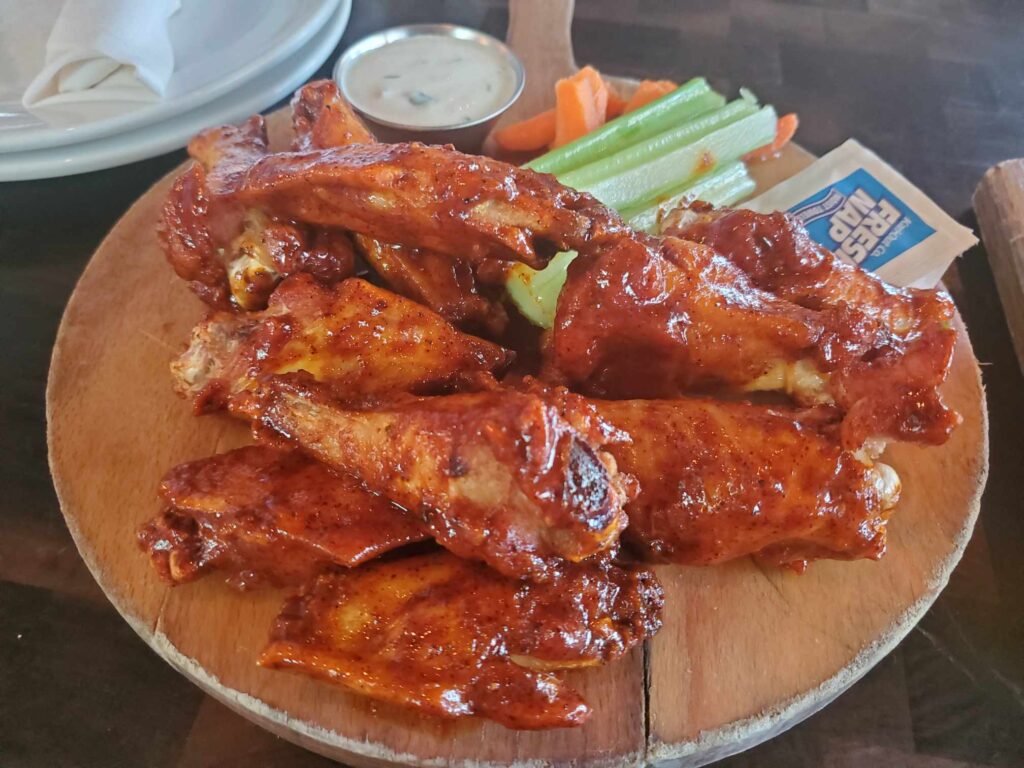 FIRED PIE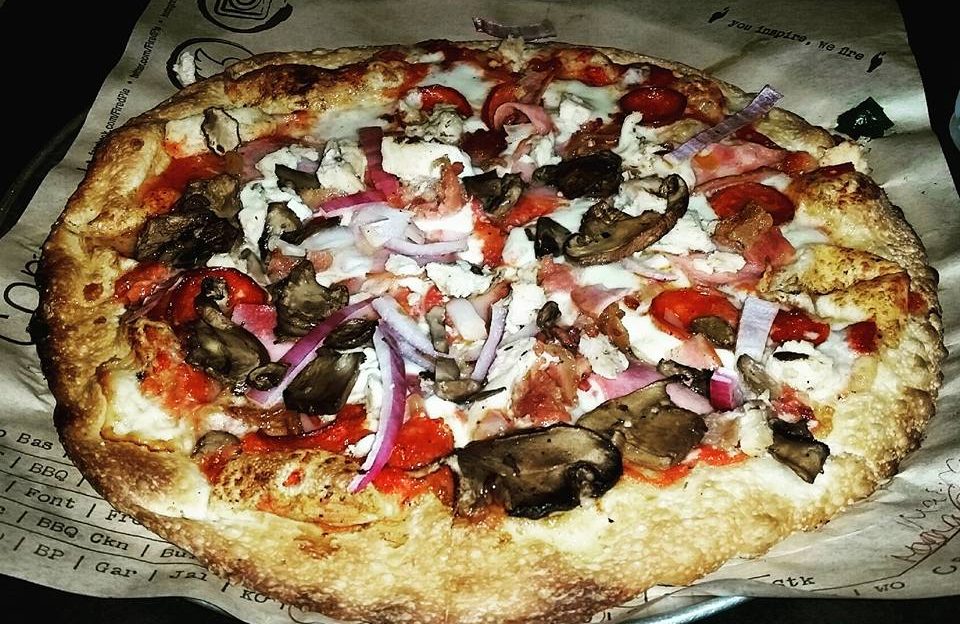 I guess I'm on a roll with building my own pizzas. I tried Fired Pie which is basically Subway or Chipotle but for pizza! Cool place where you can build your own pizza and add unlimited toppings! Delicious and super fast! I recommend!
FRANK'S PIZZA AND WINGS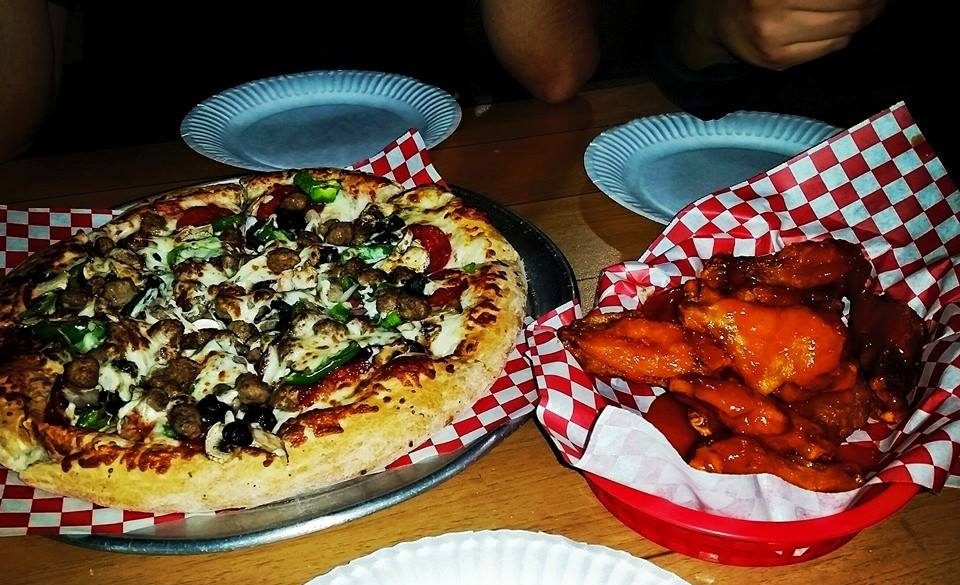 Jessica, Luis, and I were a little hesitant to try Frank's Pizza and Wings because it looked kind of sketch but we learned our lesson: NEVER DOUBT THE BUCKET LIST. Delicious pizza! We will be returning and trying the suicide wings. For sure.
GINO'S EAST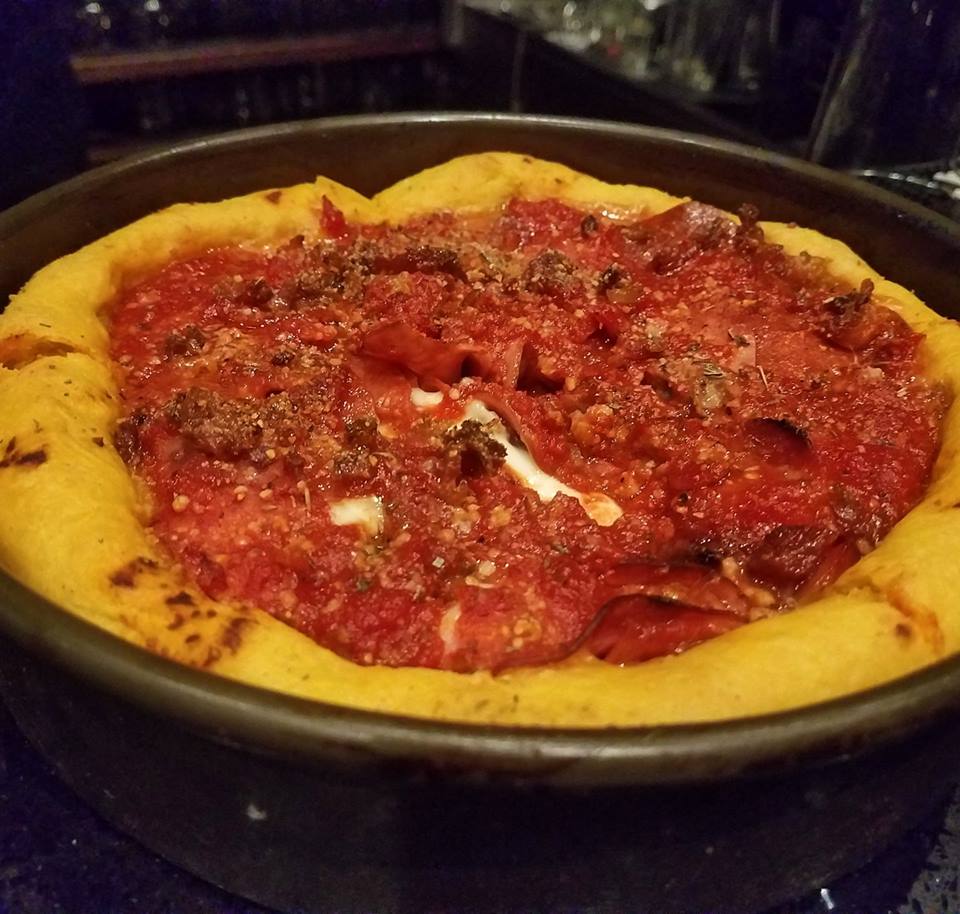 There are so many delicious pizza places in Chicago and I had SO MUCH pizza when visiting, and it was wonderful. All of the pizza places I tried were delicious for different reasons and Gino's East was a fave for its sauce! Seriously, so good. The crust, the cheese, the meats, and the sauce all came together so well. I'm a big sauce person and loved that I had all this extra crust to dip in my sauce
GIORDANO'S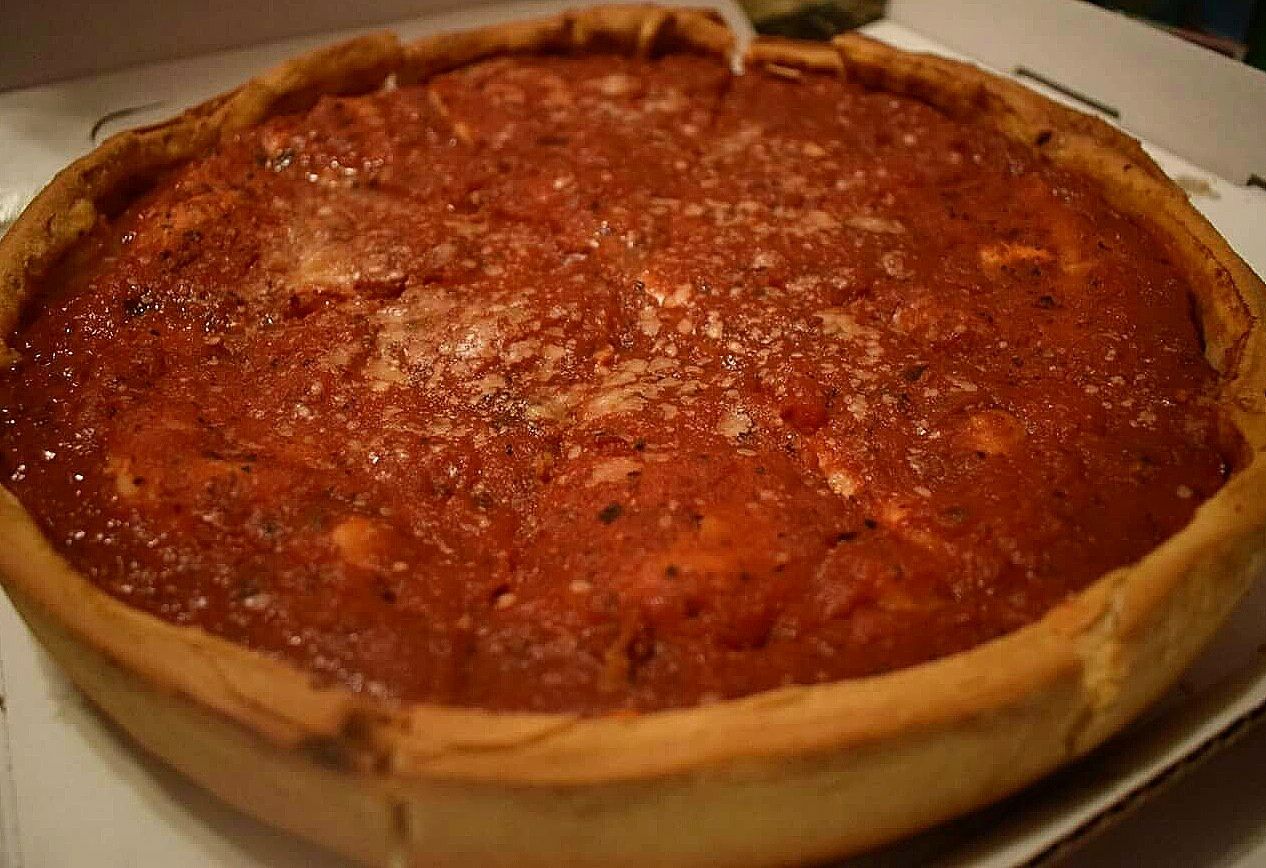 I also couldn't leave Chicago without trying Chicago style pizza! Many friends recommended Giordano's and I'm so glad they did! It was amazing, I don't think I can go back to regular pizza. JK I love all pizza
but seriously y'all, deep dish pizza is phenomenal. I love the homemade crust, the SAUSAGE and that there's a ton of cheese. So good, do yourself a favor and book a flight to Chicago.
GRIMALDI'S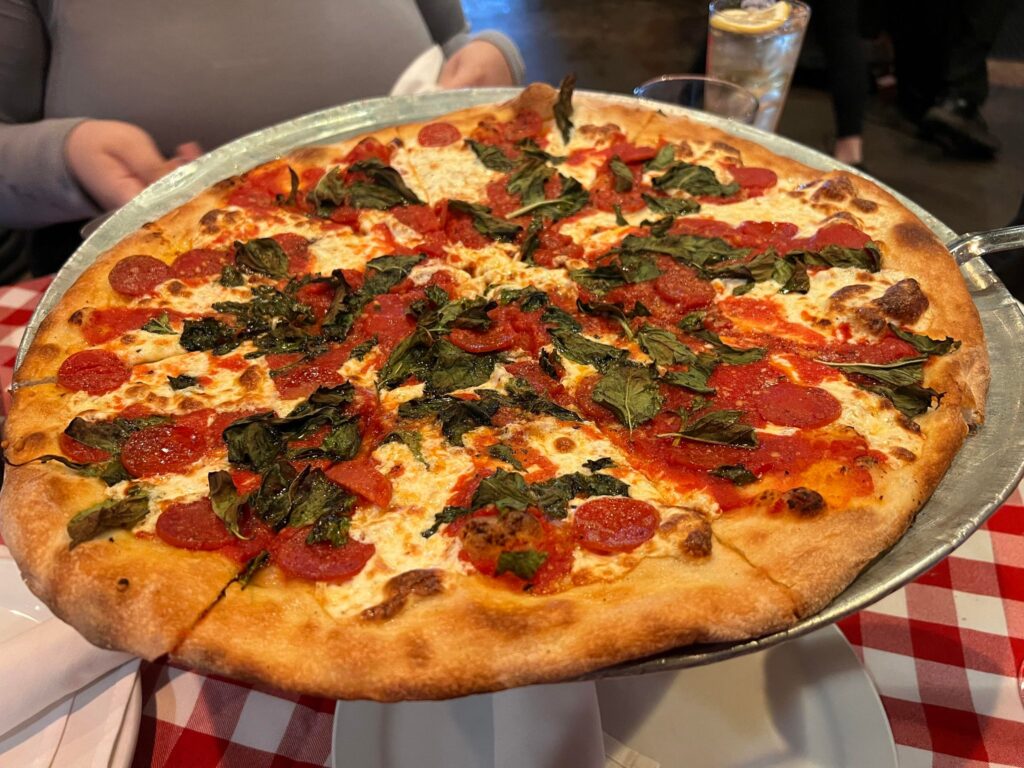 If anyone asks me for a pizza recommendation in Phoenix, I always mention Grimaldi's! Their pizza is delicious, the restaurant is cute, and they give you a free pizza on your birthday!
HANNY'S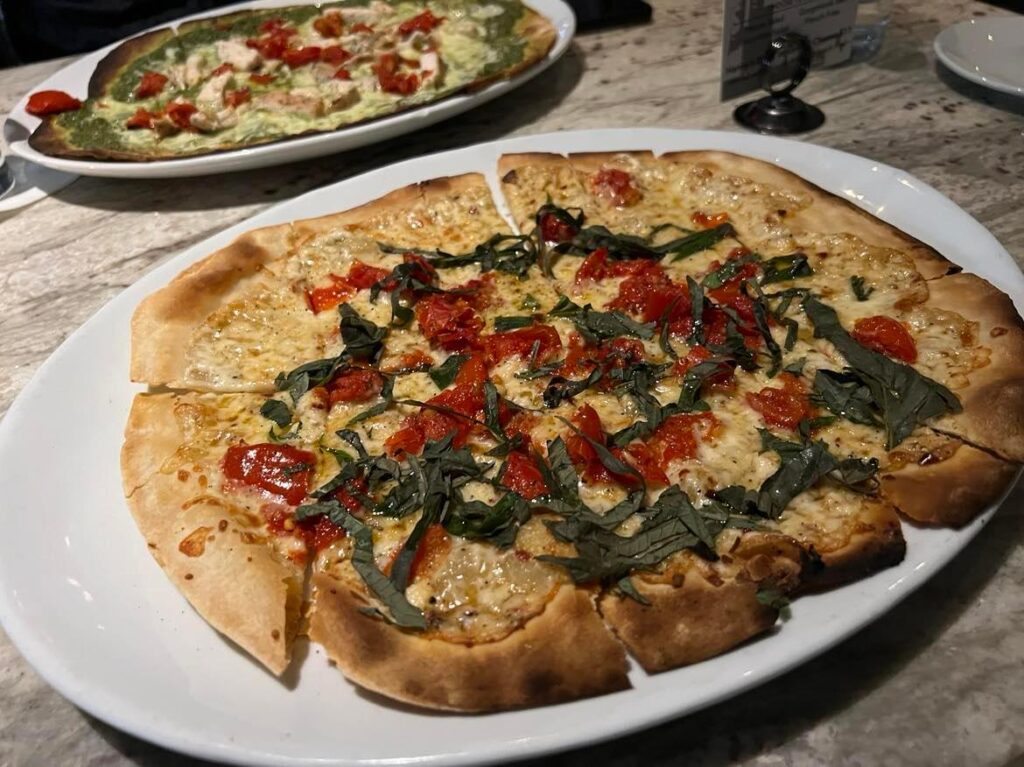 If you've never had a white pizza, I encourage you to go to Hanny's and order their white pizza. The sauce is excellent and I especially love the thin crust!
HUMBLE PIE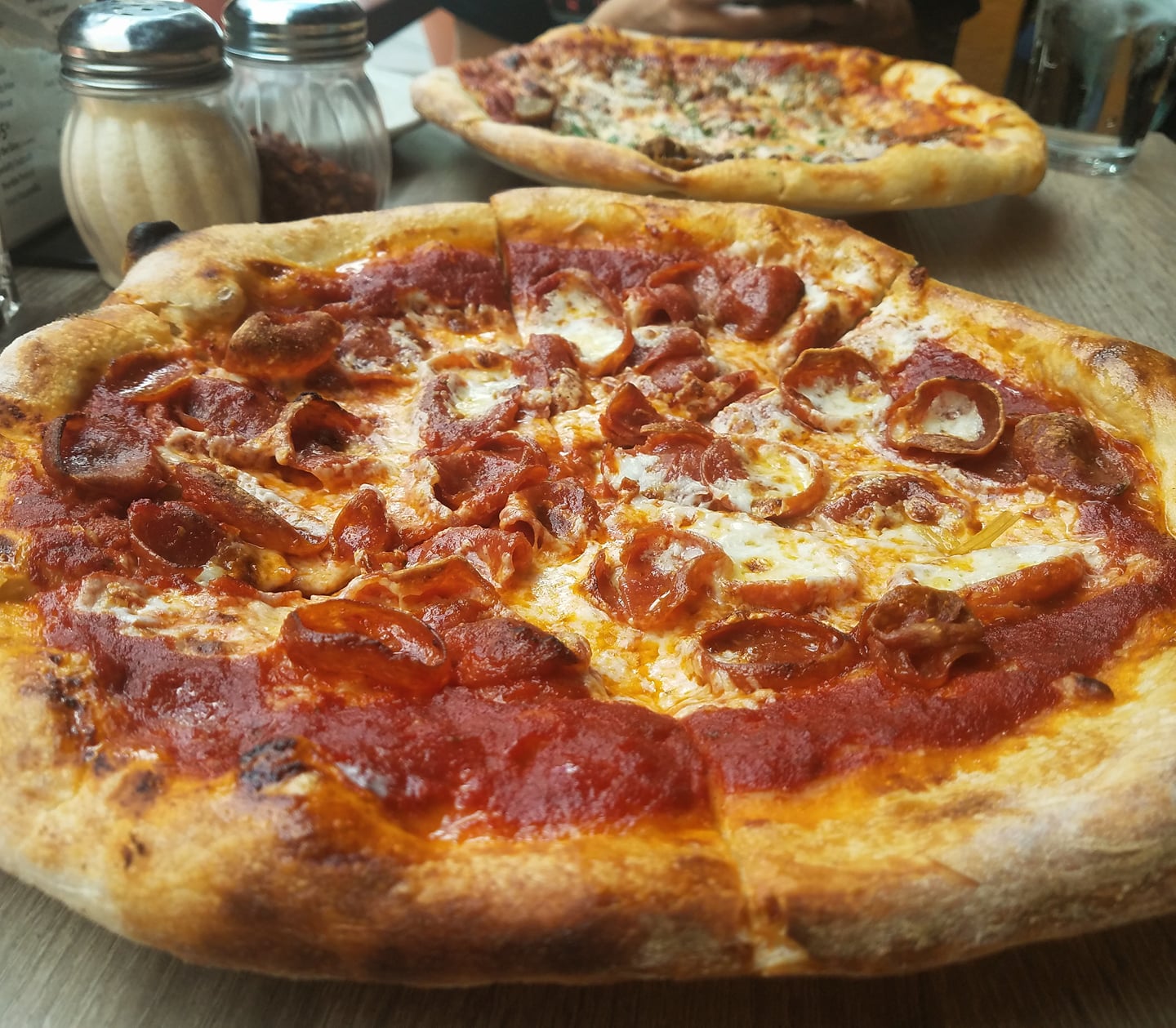 My wonderful friend Gloria helped me with this bucket list item. We tried the pizza and the cheesy sticks at Humble Pie! So good that this picture doesn't even need a filter lol
IL BOSCO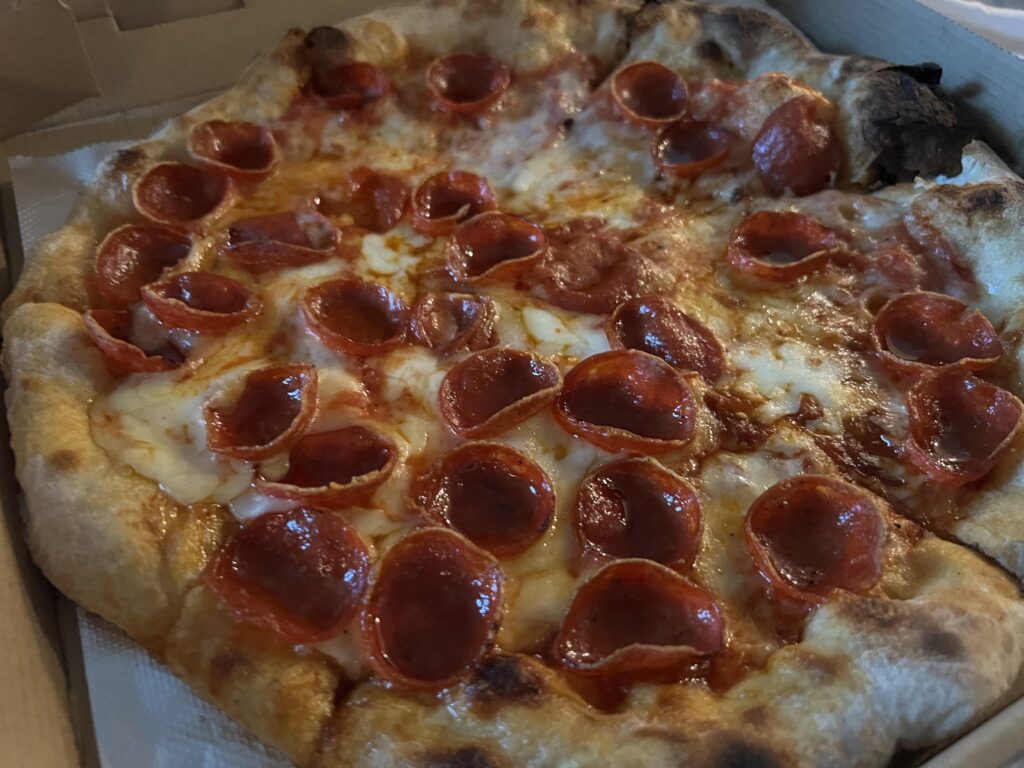 If you're in Scottsdale and craving delicious pizza, then I highly recommend Il Bosco! I ate the entire pizza so fast because it was so good! I tried pepperoni and pepperoni/mushroom and both were excellent!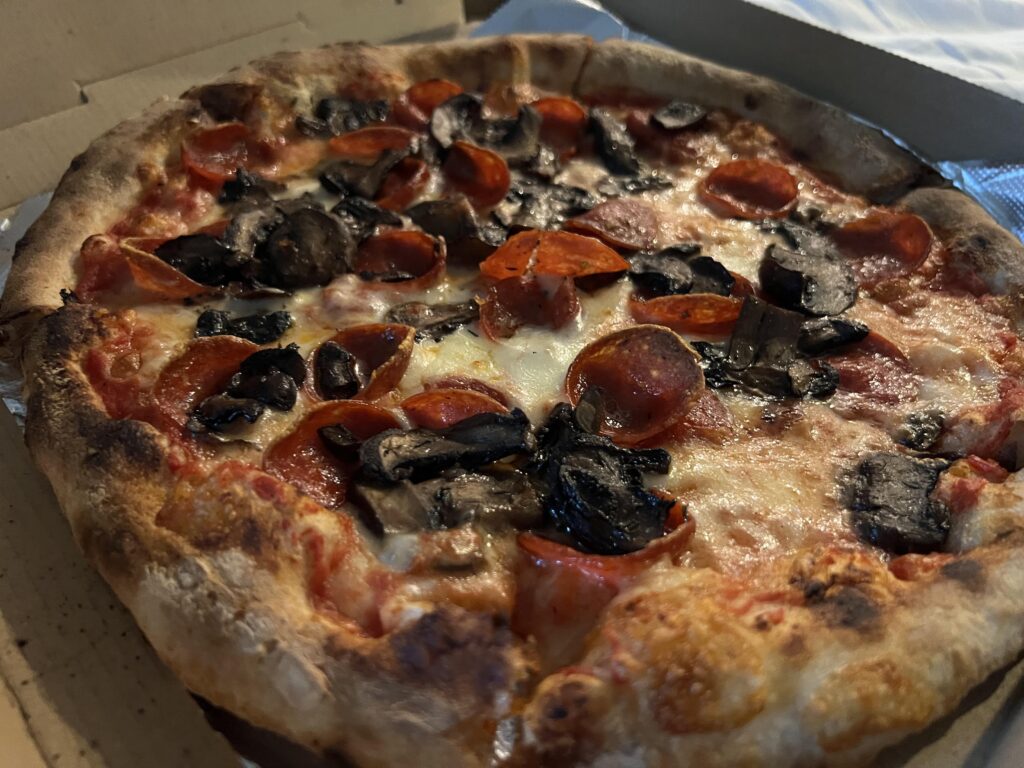 LA GRANDE ORANGE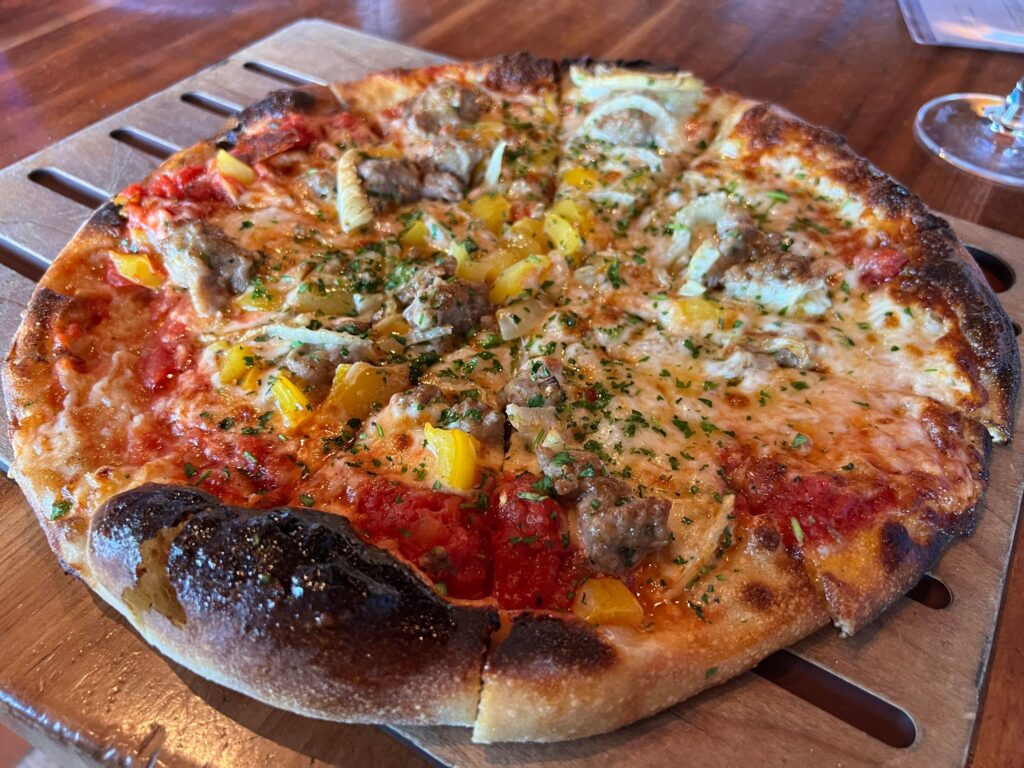 Some of the best pizza in Phoenix can be found at La Grande Orange. They have excellent and very unique pizzas plus the restaurant is really cool as they have a bakery and a grocery store as well. My favorite pizza on their menu is The Fallen Angel as it has sausage and fennel!
LA PIAZZA LOCALE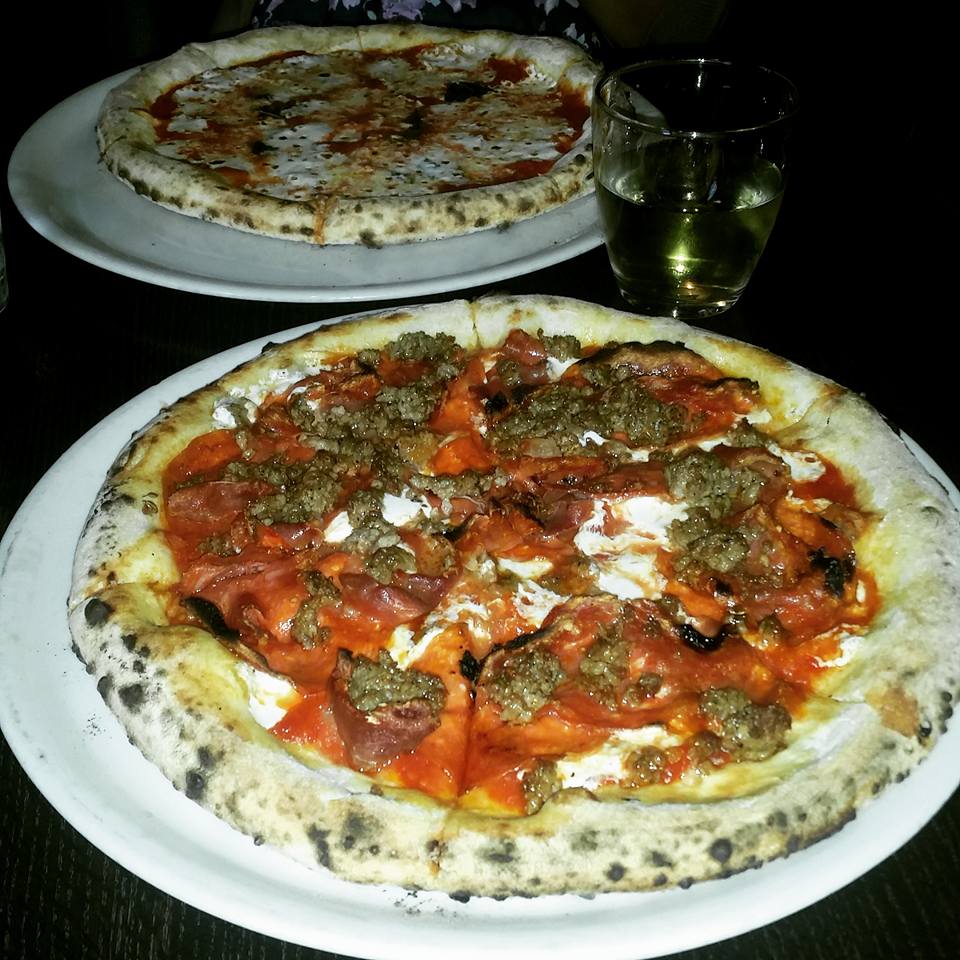 Hannah and I tried La Piazza Locale for a re-concert dinner and it was really good. Plus they had fantastic service, we recommend especially if you are in the downtown area near Comerica Theatre!
LIBERTY MARKET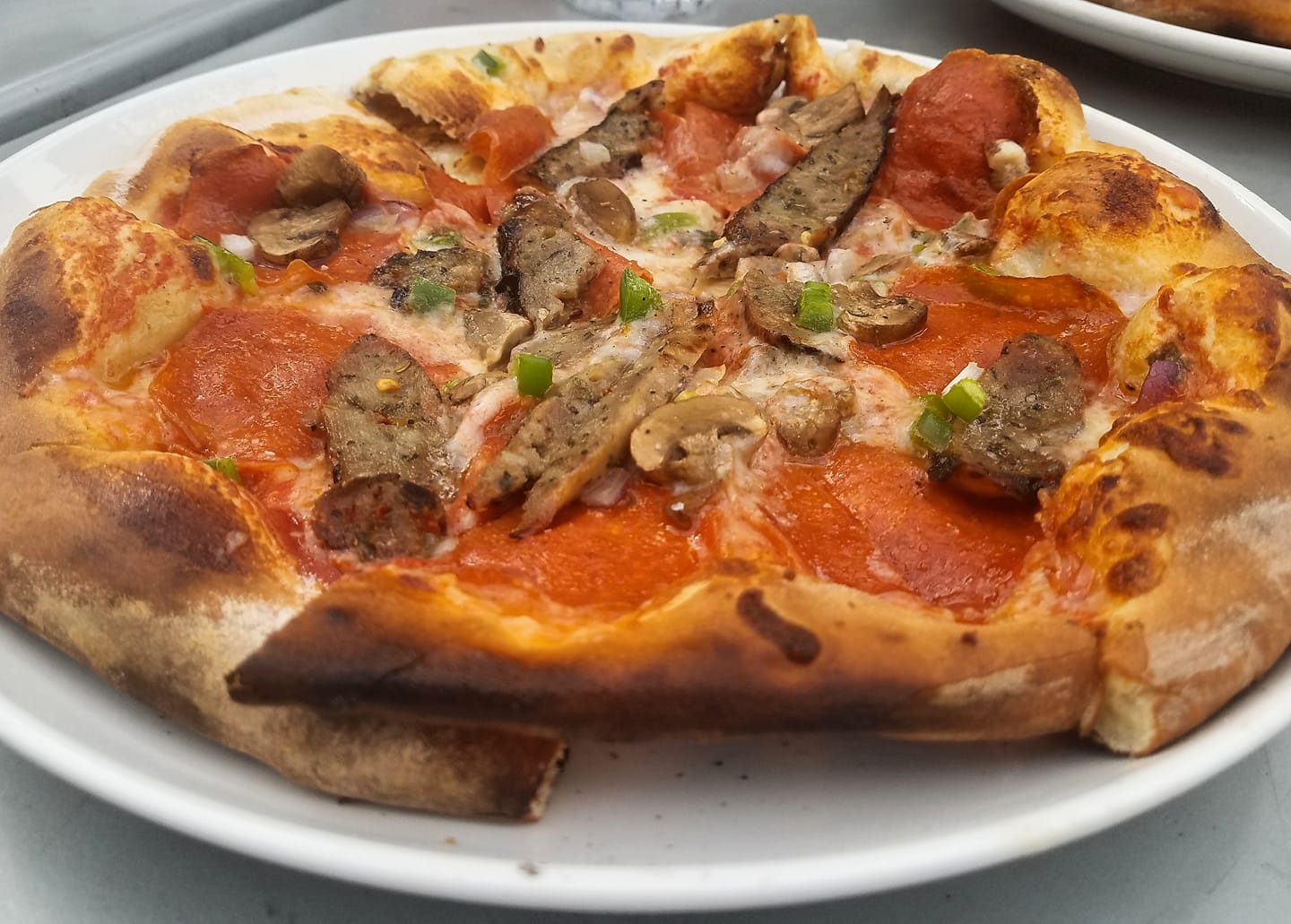 Liberty Market in Old Town Gilbert is the new spot! I tried their Supreme wood fired pizza with pepperoni, Italian sausage, green bell peppers and mushrooms…all of my favorite things! The crust is perfect, the sauce is tasty, and the service is great!
LOU MALNATI'S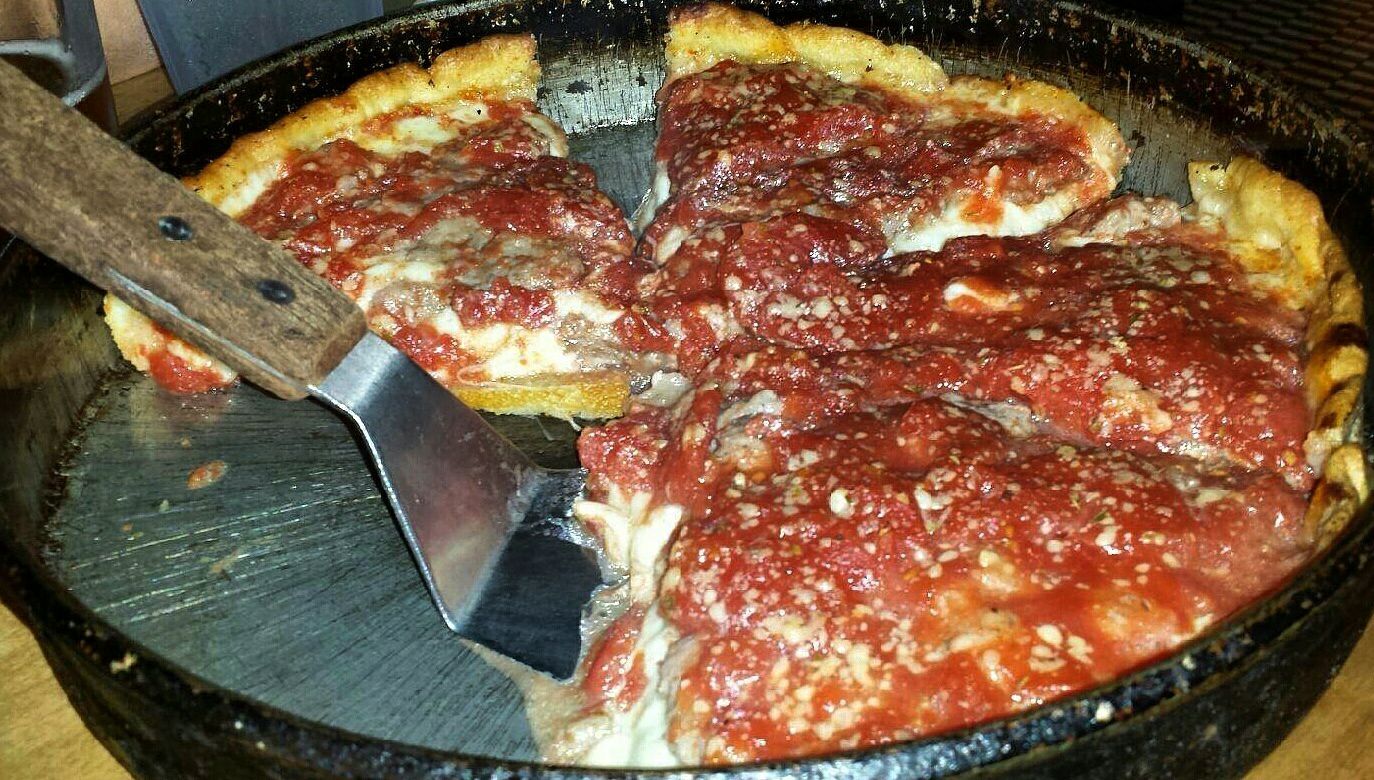 You know I had to try several deep dish Chicago style pizza restaurants and Lou Malnati's was my favorite because of how cheesy it was! It was so delicious and lucky for me, a location just opened up in my home city Phoenix! Who wants to grab a slice?
?
?
MAGPIES GOURMET PIZZA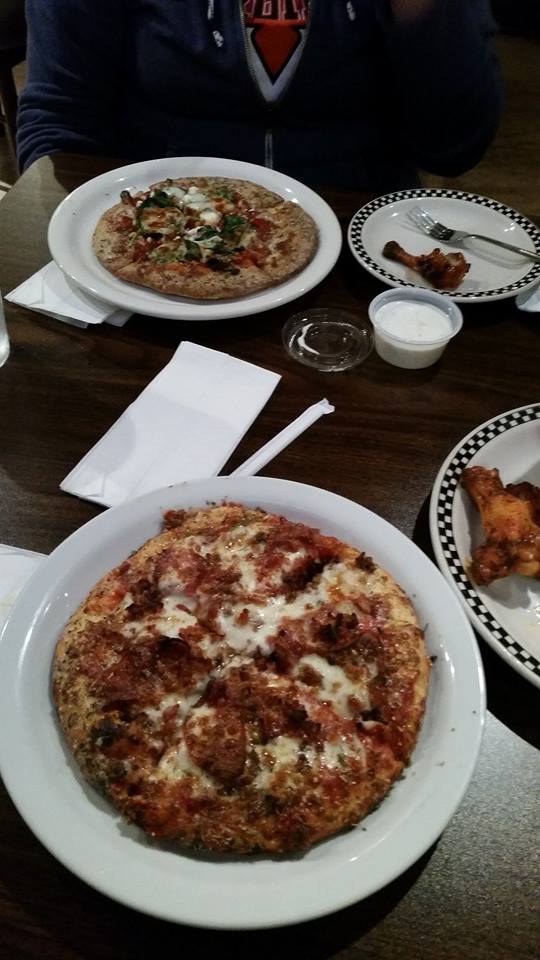 Oh man, Magpies Gourmet Pizza in Tucson is AMAZING. I can't believe I never went here while I was in school, I definitely missed out. DELICIOUS pizza and wings, with a ton of flavor. The only thing I don't like is that the pizzas are not as big as most personal pizzas but they are still very filling. Just looking at the pictures is making me want to go back lol I highly recommend!!
NO ANCHOVIES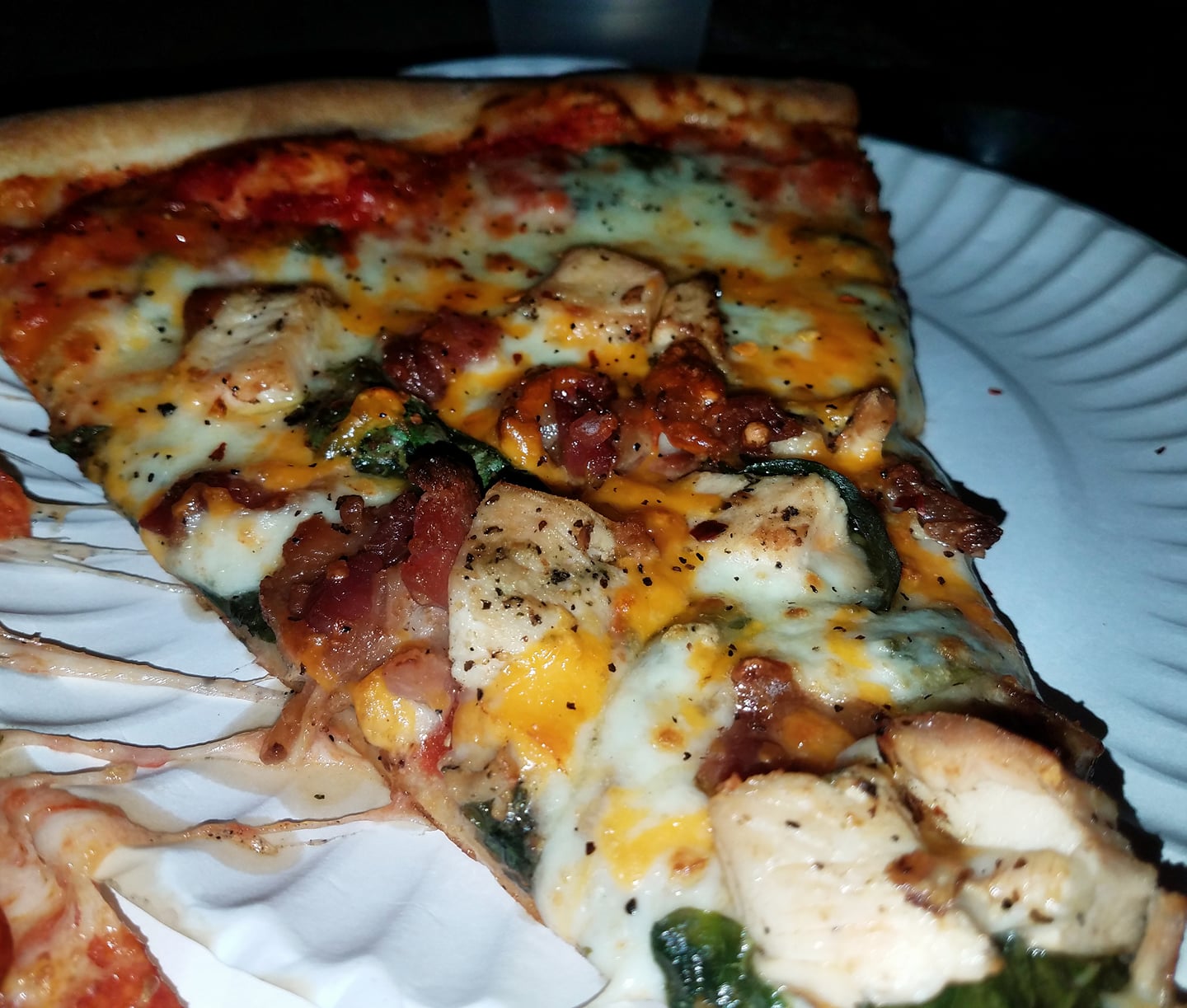 Every time I drive down to Tucson I always make sure to stop at No Anchovies! and get a slice of pepperoni and a slice of whatever looks the most delicious. This time, the delicious slice turned out to be cheddar, spinach, bacon and chicken pizza and oh my goodness. Quite possibly the most delicious thing I've eaten in a while!
NORTH ITALIA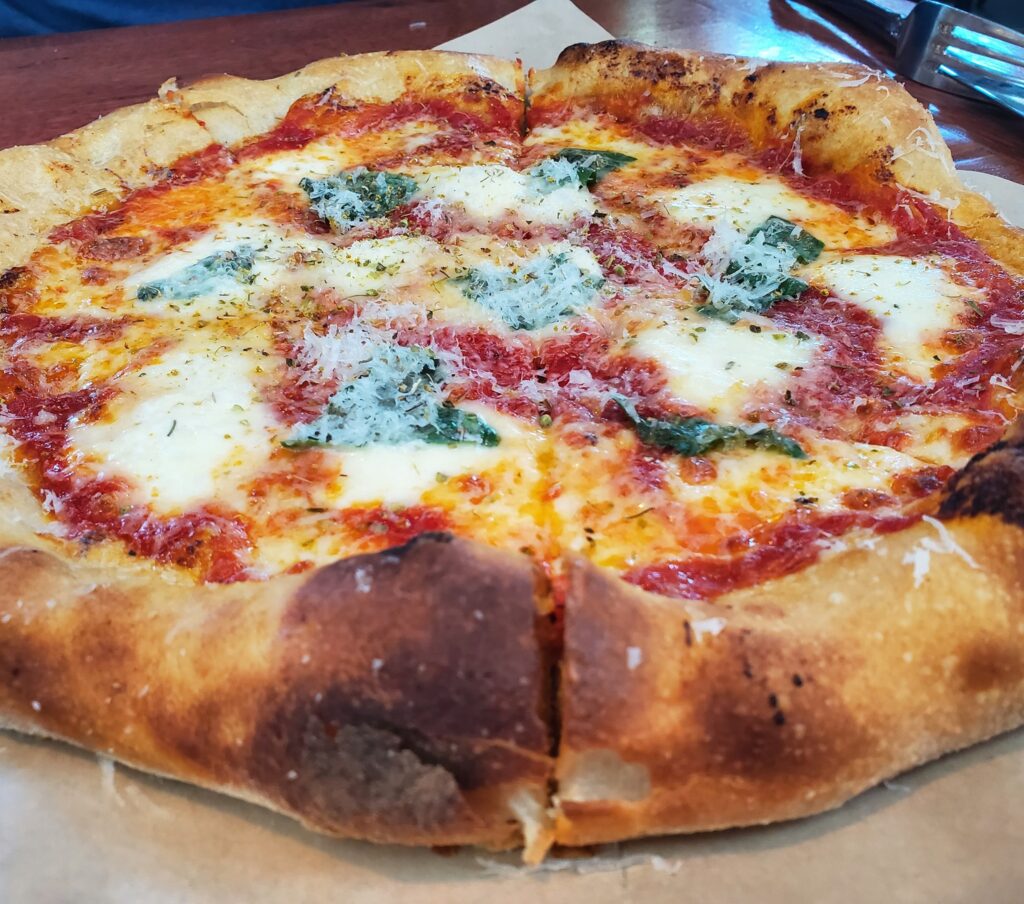 The margherita pizza at North Italia is TO DIE FOR! The crust has the perfect texture, the basil is fresh and the mozzarella and sauce is amazing. I love everything at North Italia including their hand made pasta and phenomenal drinks.
PALERMO'S PIZZA & WINGS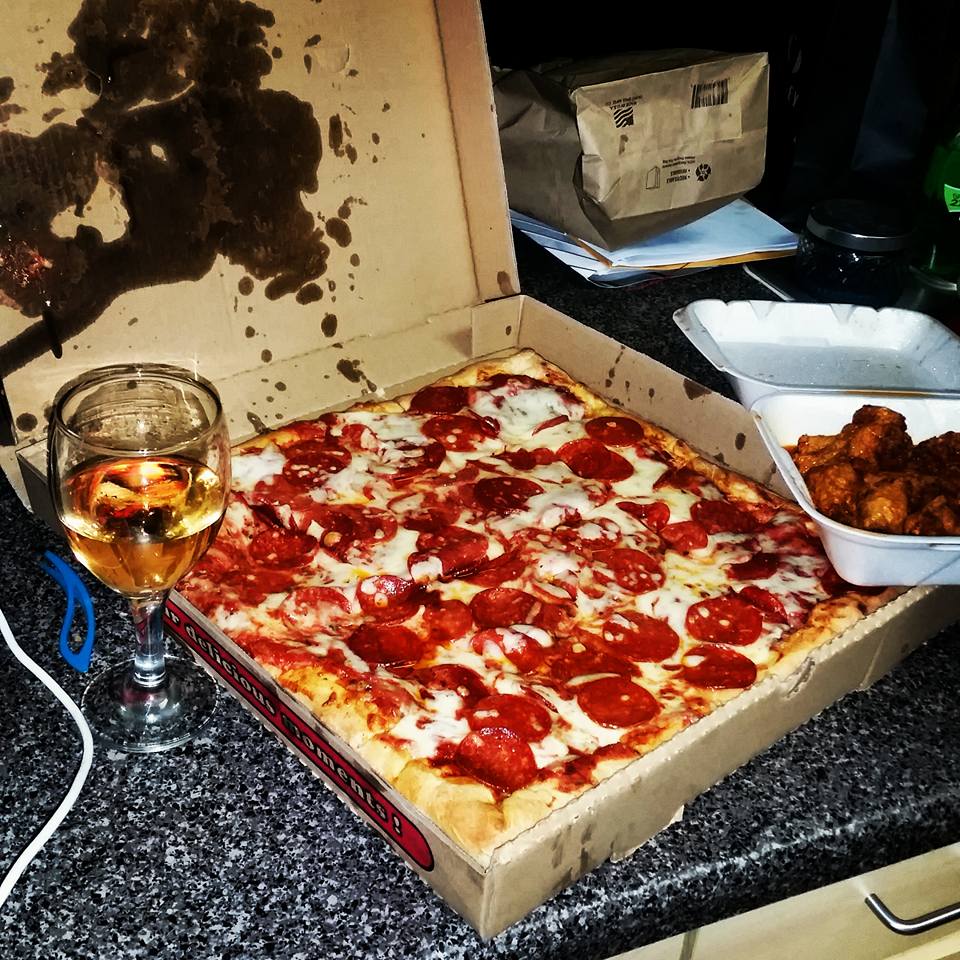 Mmmmm. Now Palermo's Pizza & Wings will always have a very special place in my heart because this was the food I had at my website launch party! The pizza was huge and delicious and the wings were out of this world. Can't wait to go back! Maybe for my 1 year anniversary with the blog coming up in August!
THE PARLOR PIZZERIA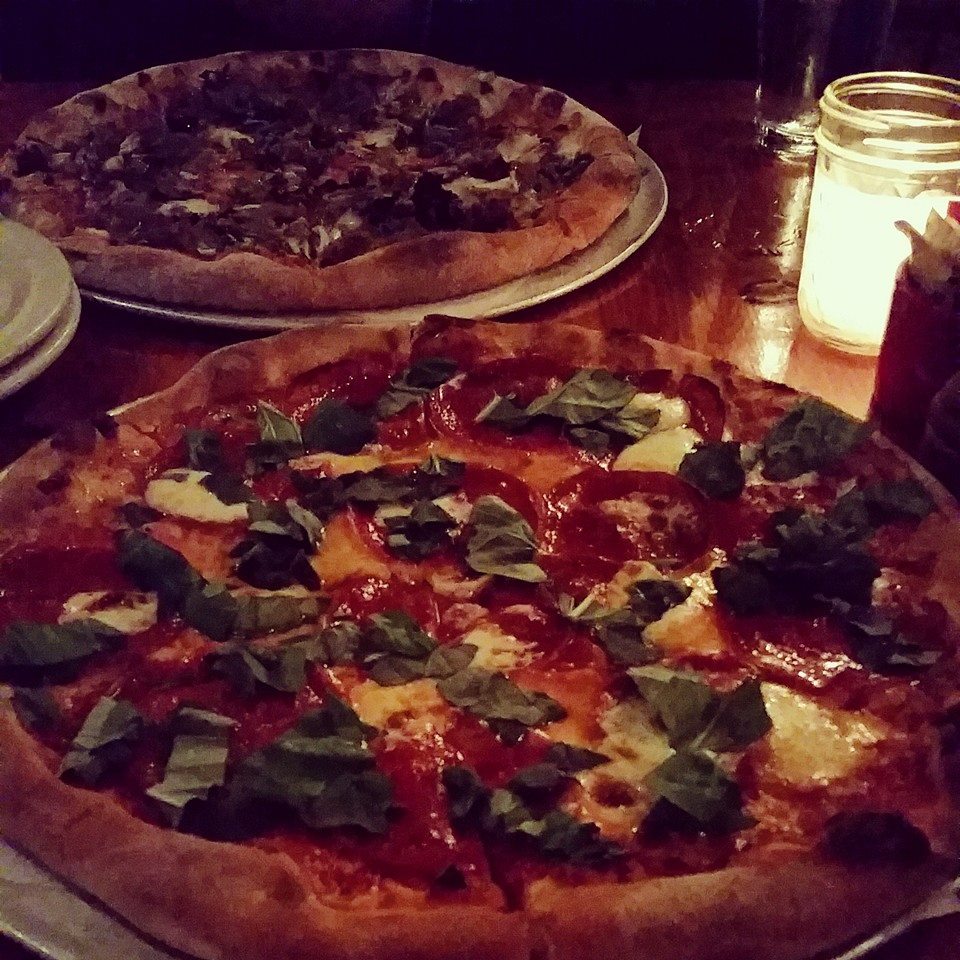 I had been wanting to try The Parlor Pizzeria because not only has Food Network rated it as the #1 pizza in Arizona but I also heard that the restaurant was really classy. My friend Jose and I finally made it out here and it was AMAZING. Definitely some of the best pizza I've had in AZ and the restaurant had such great vibes. The accolades this place has received are well deserved. Highly recommend, it is dynamite pizza!
PETER PIPER PIZZA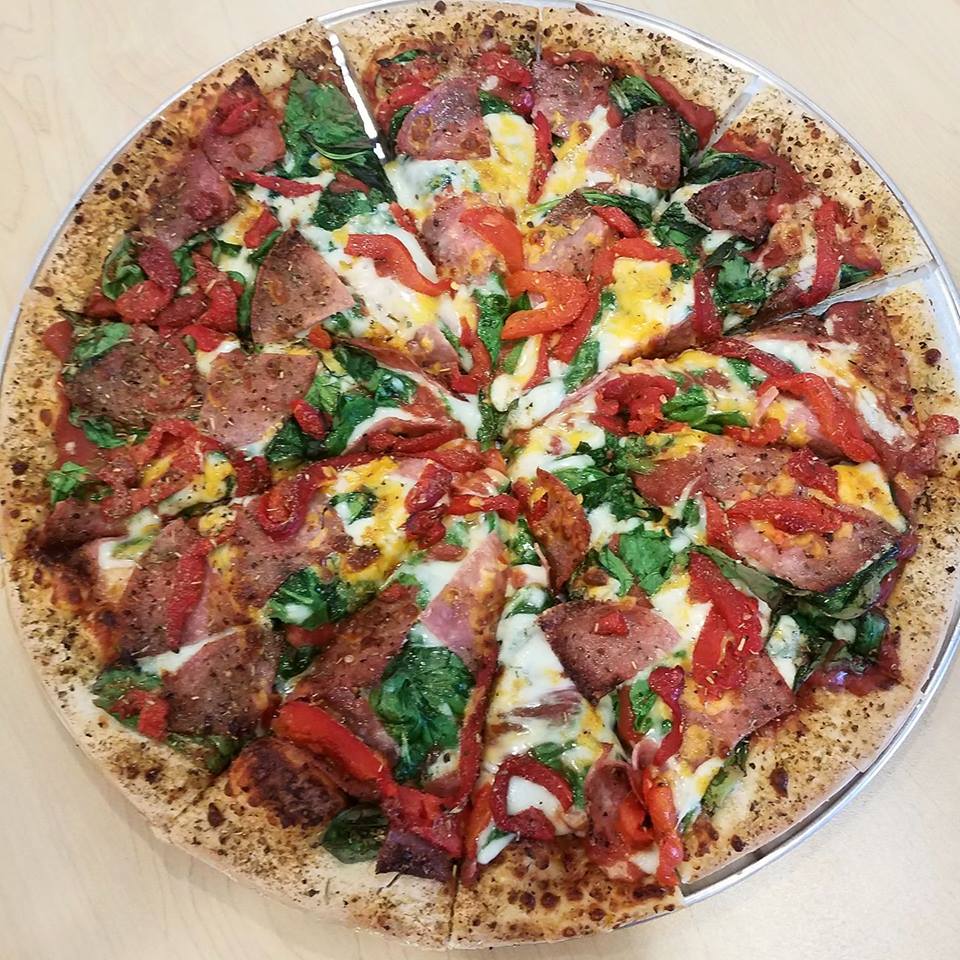 I was fortunate to have been invited to my local Peter Piper Pizza to their first ever #PhxTastemakers event with a few of my foodie friends and we were seriously spoiled. We got an epic tour of their kitchen, played some games, and then got to sample some new conceptual items coming to a menu near you! More info will be coming soon, but for now enjoy my new favorite item: the Tuscan Pizza-Ioli. #PeterPiperPizza has always been my spot during lunch, but with this new creation…I may have to come back for lunch AND dinner!
PIE CURIOUS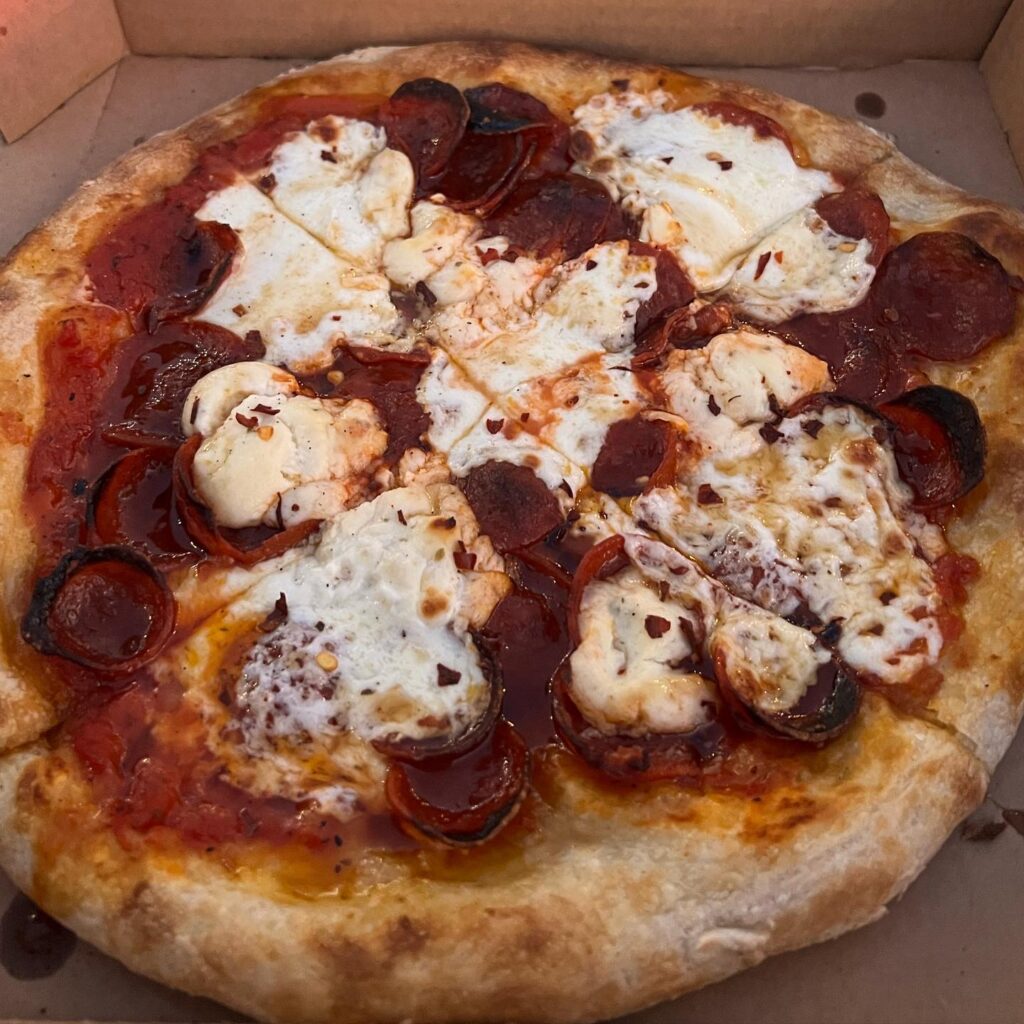 I tried the pizza at Pie Curious and it was delicious!! I tried the spicy pepperoni with hot honey (it sounds weird but trust me) and it was soooo good!!
PIEOLOGY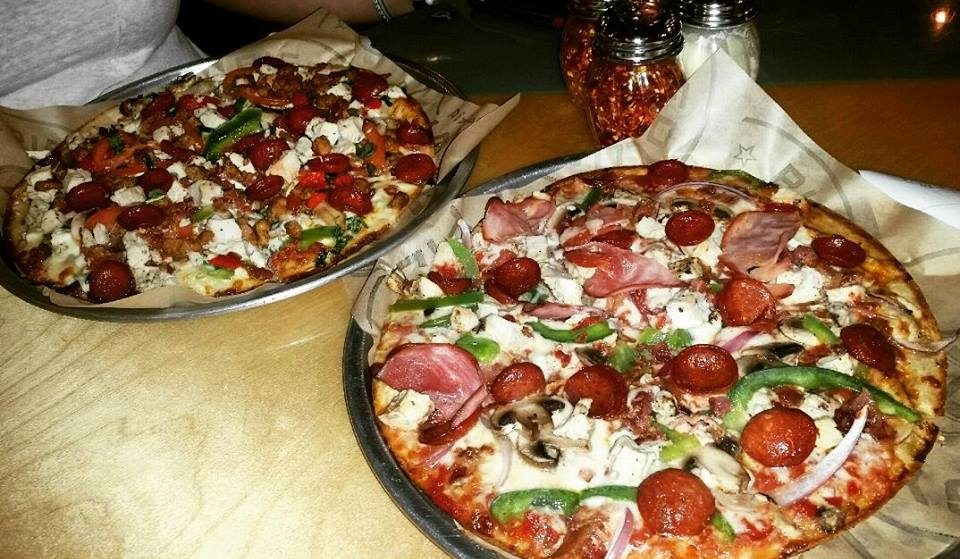 Yep, I'm definitely on a roll with building my own custom pizzas! I customized my own pizza at Pieology! Super delicious, quick and a great deal for a personal pizza with unlimited toppings. Definitely one of my top customizable pizza places! Thank you to my cousin William for inspiring me to come here with your Snapchat pictures!
PISA LISA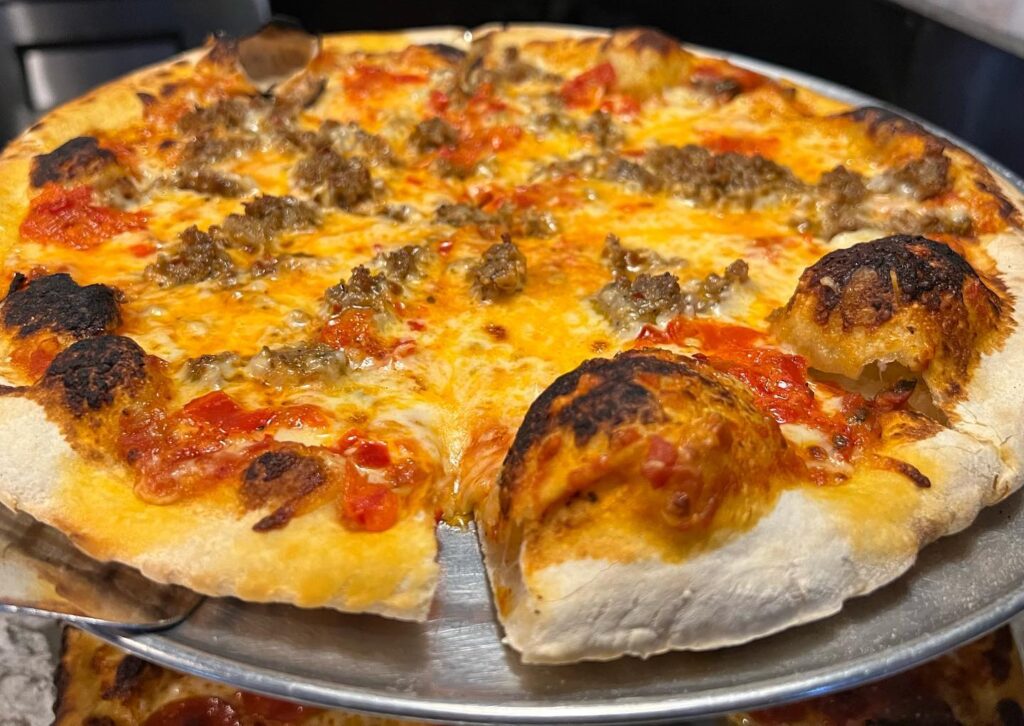 Whenever someone asks me for restaurant recommendations, I ALWAYS mention Pisa Lisa as it is one of my fave pizza spots in Arizona. I usually order Da Dorothy which comes with Mother sauce, provolone-mozzarella, parm-reggiano, fennel sausage and picante peppers that give it such a kick.
PIZZA A METRO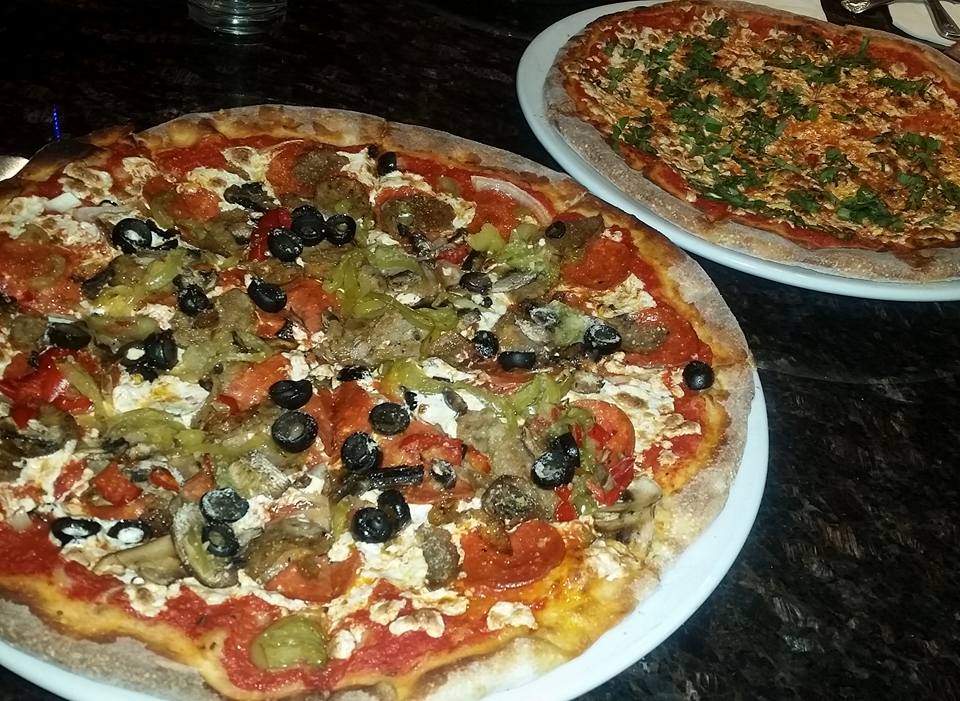 This particular slice of heaven comes from crossing off food bucket list item #514: Pizza a Metro! Tiny little spot but huge on flavor! I opted for the meat lover's which had tomato, mozzarella, italian sausage, meatballs, pepperoni, ham, AND bacon. And my friend got the classic Margherita. Both were delicious, fresh and had really tasty crust! They also had really good service, I would definitely come back!
PIZZA STUDIO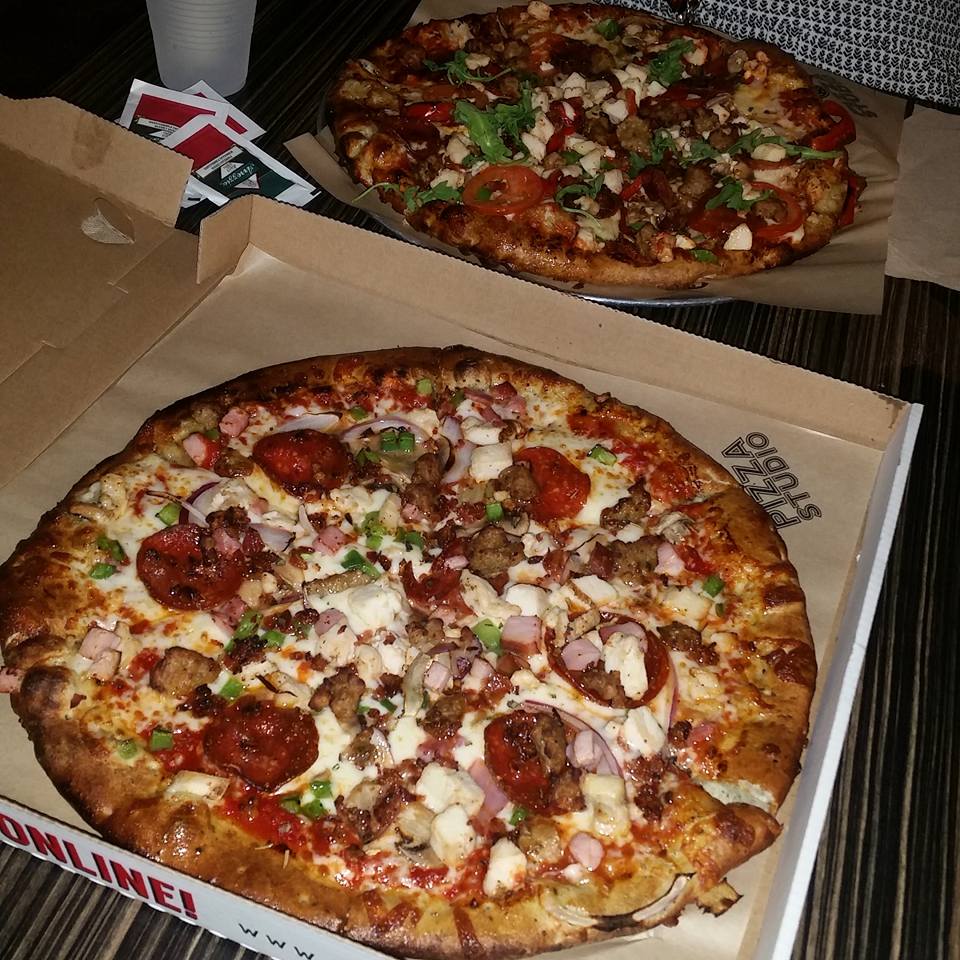 Yamille and I made our own unique pizzas at Pizza Studio in Downtown Phoenix! I'll be honest, I didn't expect it to be super good but wow was I pleasantly surprised! Delicious thin crust and fresh ingredients! I love that the pizza was only about $8 with unlimited toppings! We highly recommend! Definitely coming back.
PIZZERIA BIANCO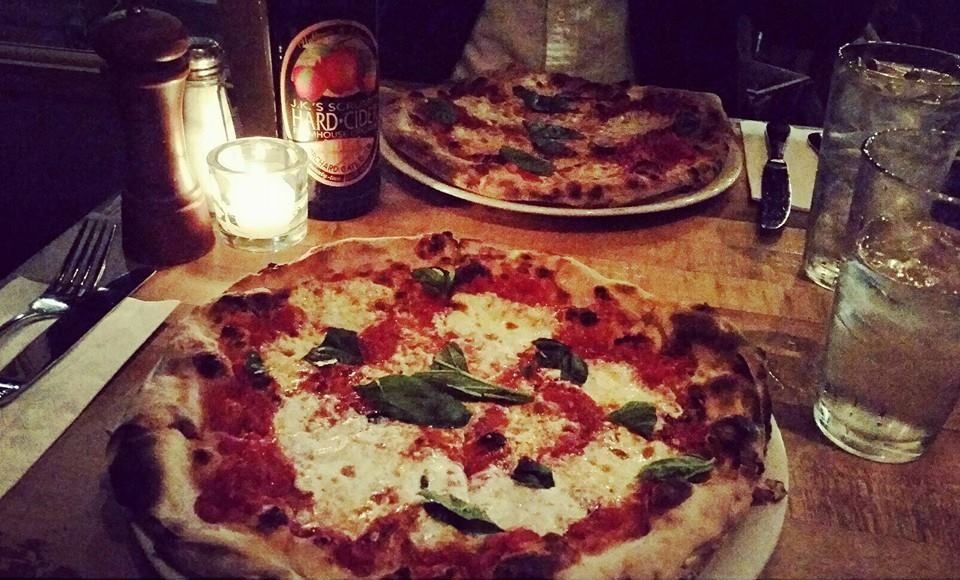 I had been dying to try the pizza at Pizzeria Bianco ever since I saw it get featured in a Buzzfeed article among the best pizza in the USA! Delicious, full of flavor and super classy. I love that they have a bar next door where you can drink wine and wait for your table. Definitely coming back, it was worth the wait!
PIZZICLETTA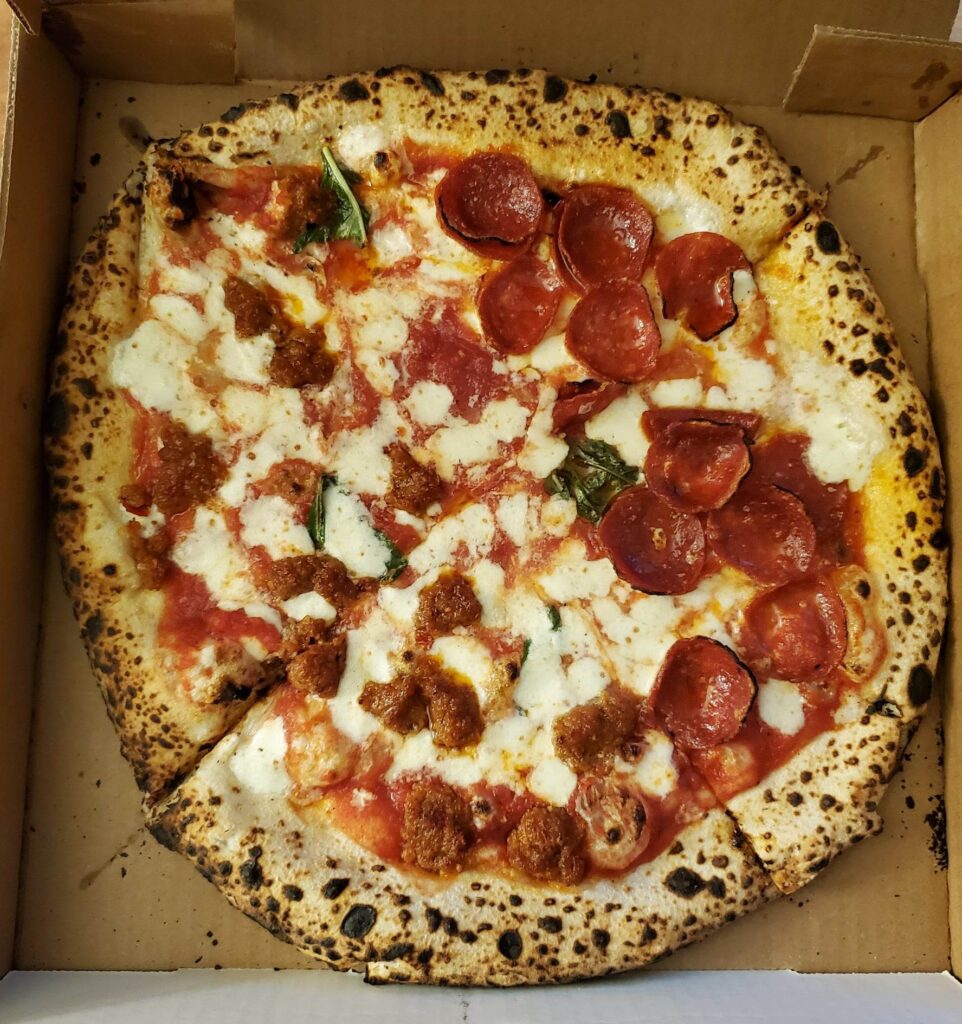 Pizzicletta is one of my favorite pizza spots in all of Arizona. Their crust, the sauce, the cheese, the toppings…everything is incredible! I am personally a fan of their margherita but usually my boyfriend and I get half sausage and half pepperoni. They also have very delicious vegan pizzas!
POMO PIZZERIA NAPOLETANA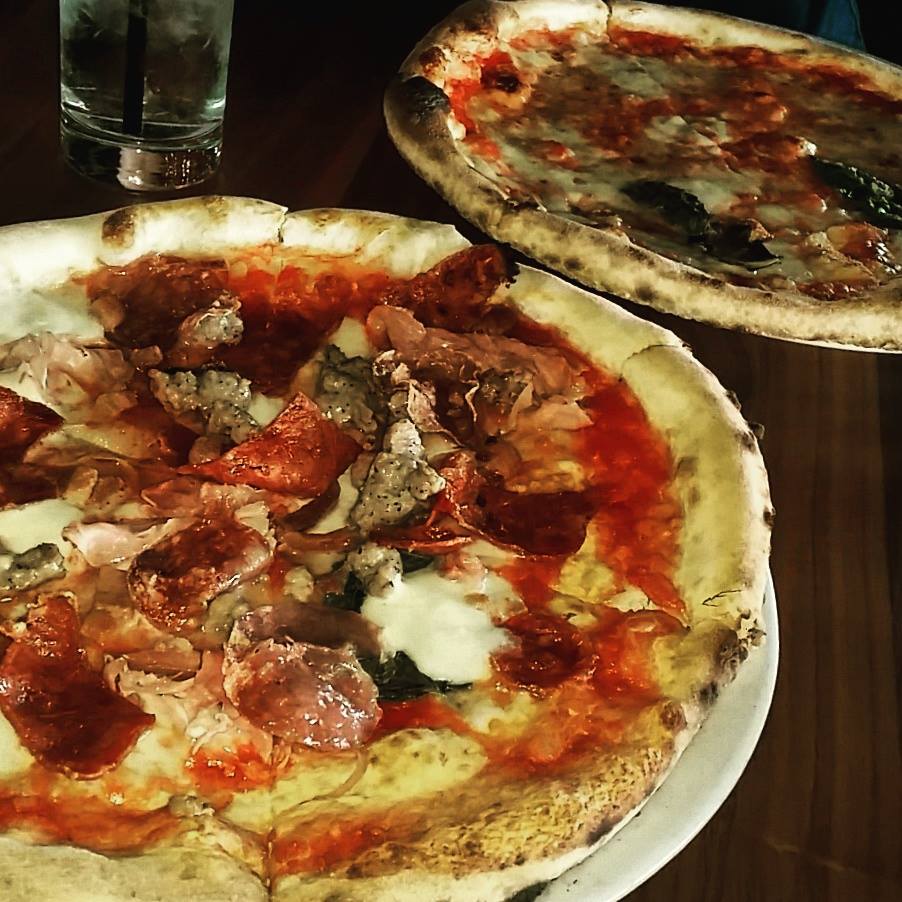 Quick pre-halloween party dinner lol!! Life bucket list : food edition item #205 completed! Try the pizza at Pomo Pizzeria! Delicious pancetta!
SAUCE PIZZA AND WINE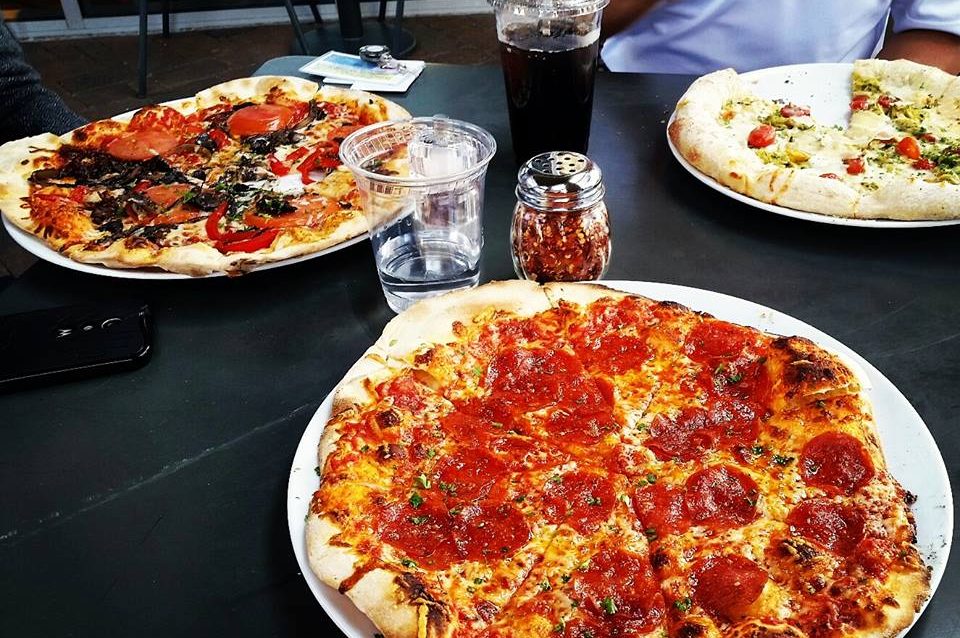 I tried Sauce Pizza & Wine with 2 friends from work during the week and it was DELICIOUS! It was also very quick but the food didn't feel like 'fast food'. It was really good and I remember once I ate half I was full but it was so good that I kept eating and ended up eating the whole pizza. That's how you know it's delicious lol there are a few locations around the valley, so definitely try them out!
SPINATO'S PIZZERIA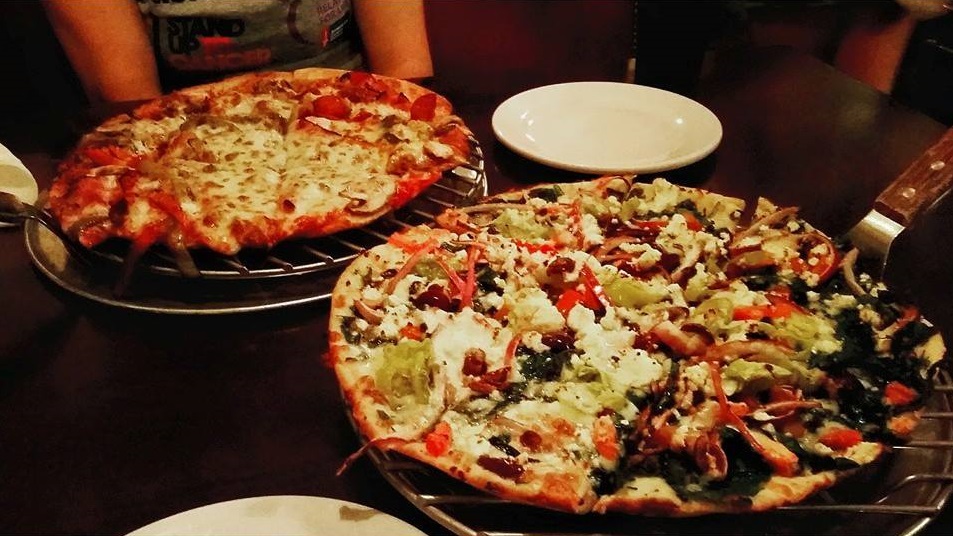 Tim and I tried the pizza at Spinato's Pizzeria to celebrate Tim's promotion! Congratulations and thank you for dinner! It was so good that we are still eating even though we were full lol.
California
LOVE AND SALT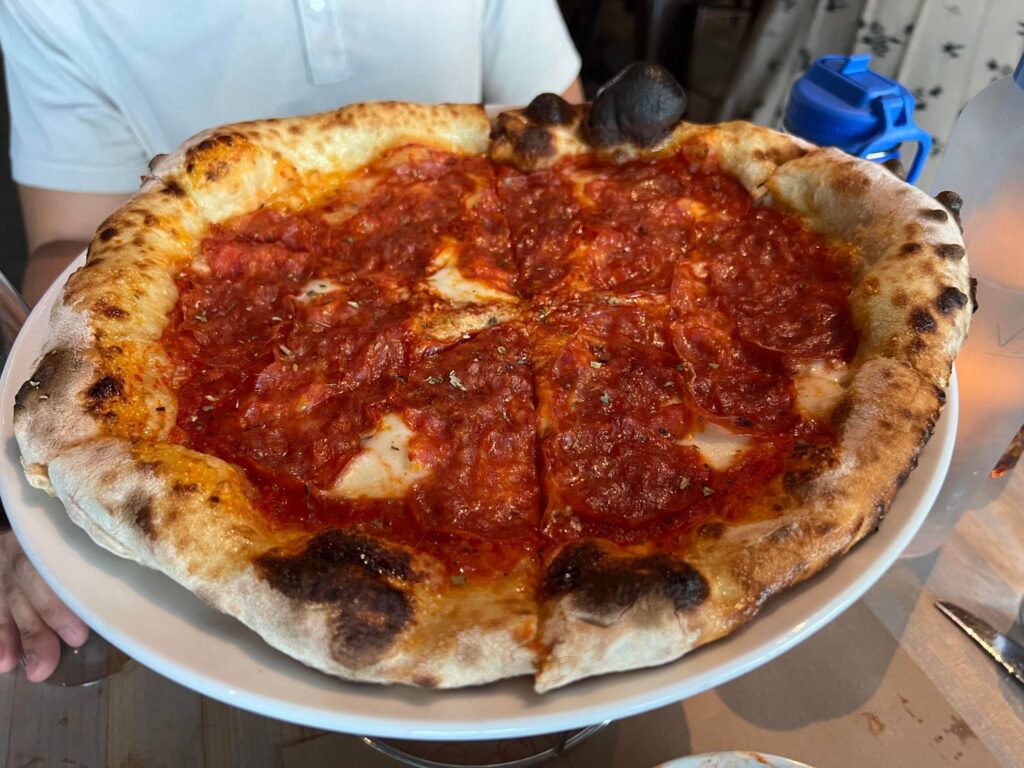 I have a new favorite Italian restaurant! I tried Love and Salt in Manhattan Beach and literally everything I tried was incredible. I loved the Spicy Soppressata pizza, it was phenomenal!!
LUIGI'S AT THE BEACH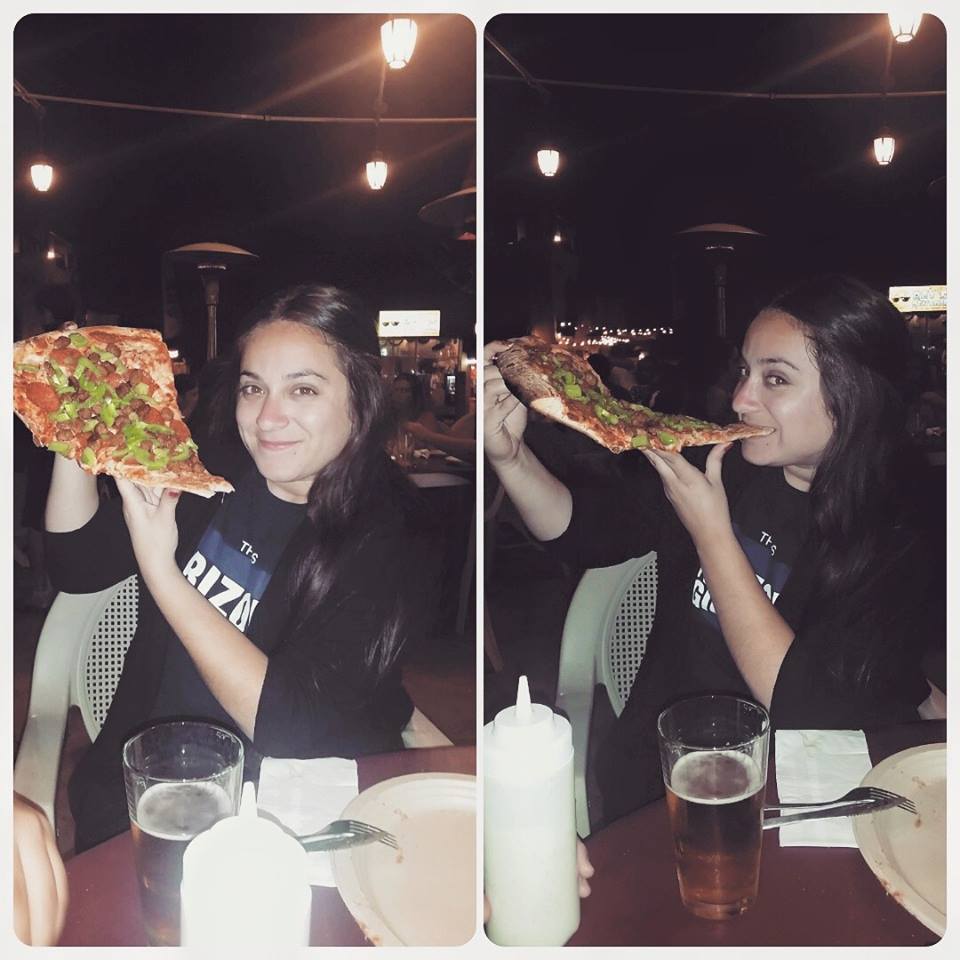 While on vacation, I totally ignored 'la dieta' (the diet) and tried the huge slices of pizza at Luigi's At The Beach in San Diego ! Omg so stuffed. Huge pizza with huge flavor. Definitely going to come back every time I'm in SD!
THE BISTRO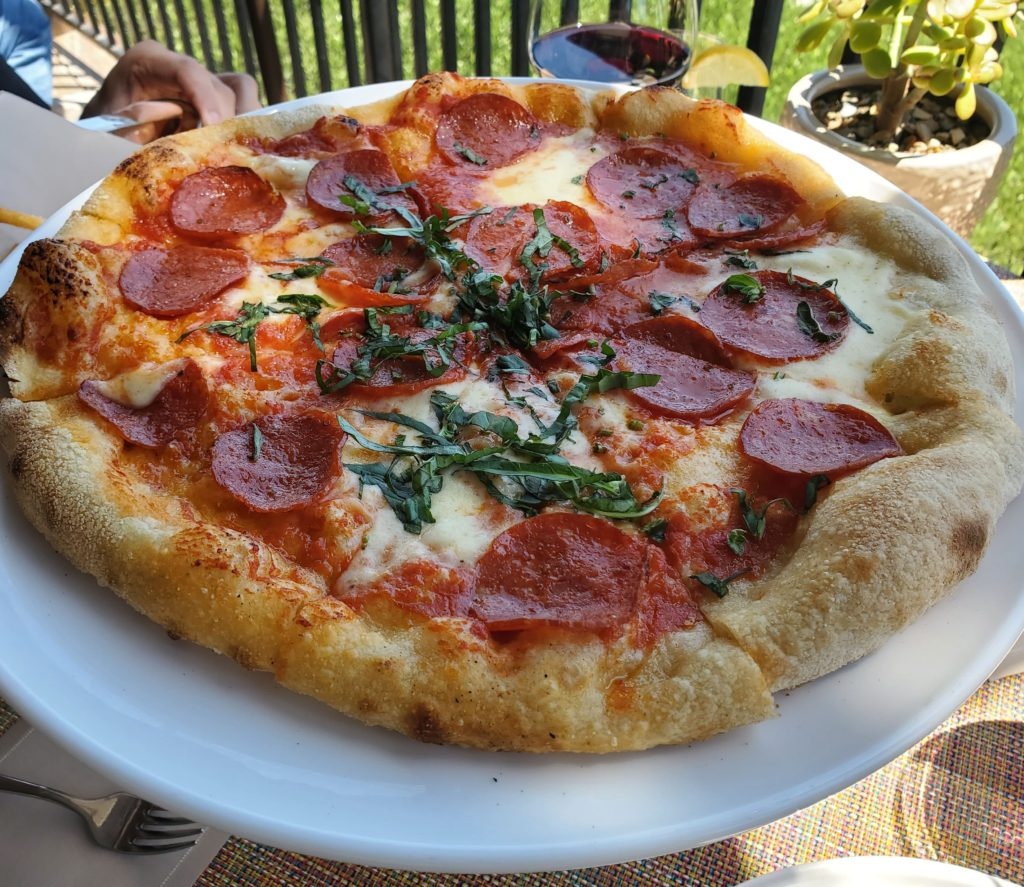 You may know that Napa Valley has incredible wine, but did you know that Napa Valley is home to a ton of award winning and Michelin star restaurants?! Earlier this year, we were in Napa Valley for a week and there was still not enough time to try every restaurant in our list but literally every place we tried was incredible.
The Bistro at Auberge du Soleil is known for their beautiful outdoor patio but what I enjoyed the most was their tasty pizza and amazing wine selection! The views from their outdoor patio are also beyond incredible and pairs well with the food and wine. Can't wait to go back!
Conneticut
FRANK PEPE PIZZERIA NAPOLETANA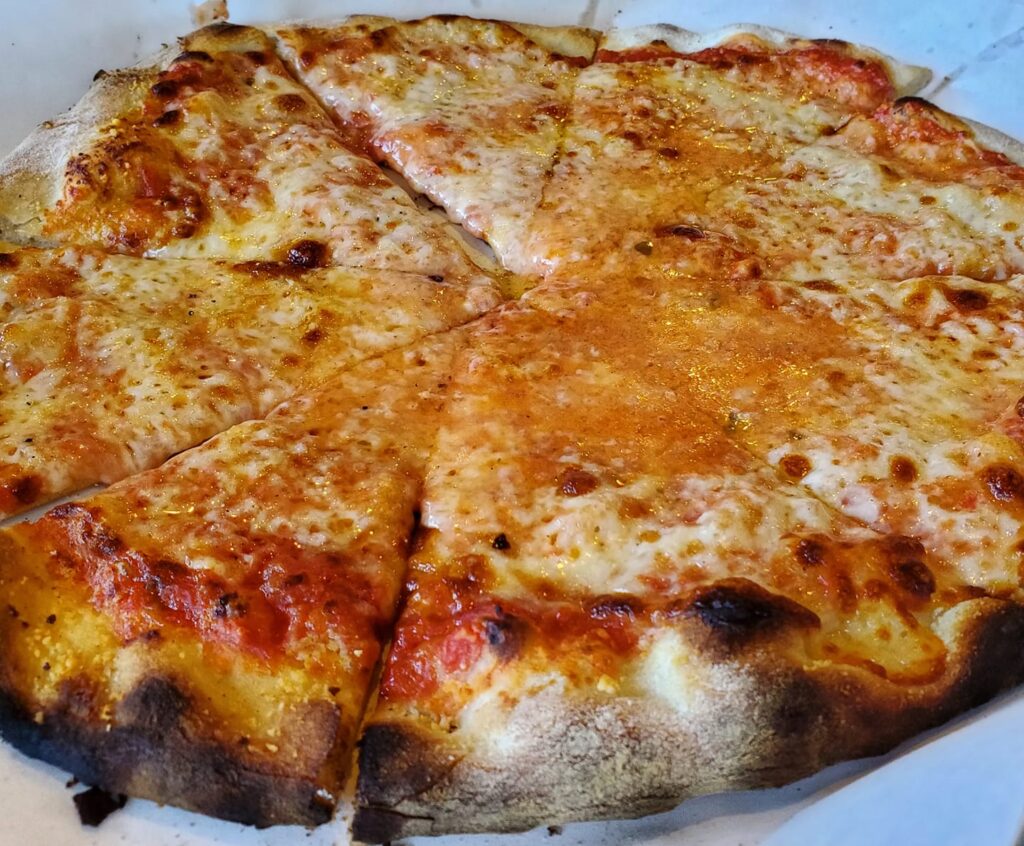 A couple of years ago, I read an article talking about the best pizza in the US and Connecticut was on that list so I've been trying to make my way here for so long! The white pizza is the most popular but I decided to try the famous tomato pie from Frank Pepe Pizzeria Napoletana and it was AMAZING! The thin crust was flaky with just the right amount of crunch, the tomato sauce was so flavorful and the cheese was my favorite part! I ate 3/4 of it for dinner and then ate the rest this morning and even the leftovers were amazing!
Minnesota
PIZZA LUCE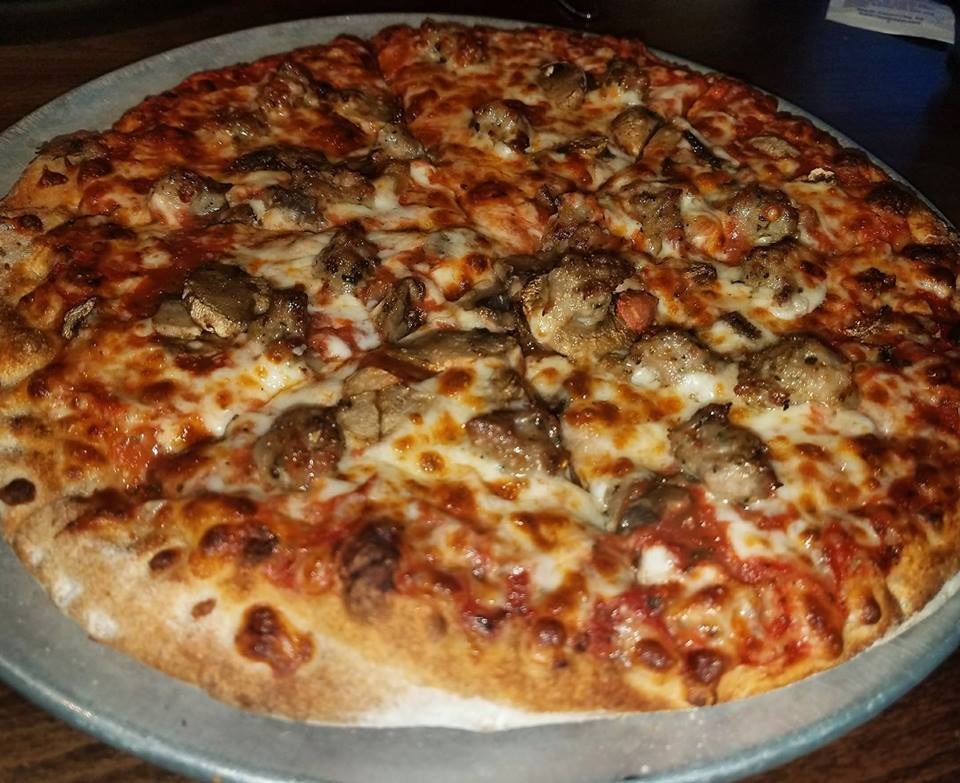 I had heard great things about Pizza Luce and I am here to tell you that all of the great things I had heard were completely and 100% true! They have great service, the pizza is delicious, and they have a great variety of beer!
North Carolina
BREWERS AT 4001 YANCEY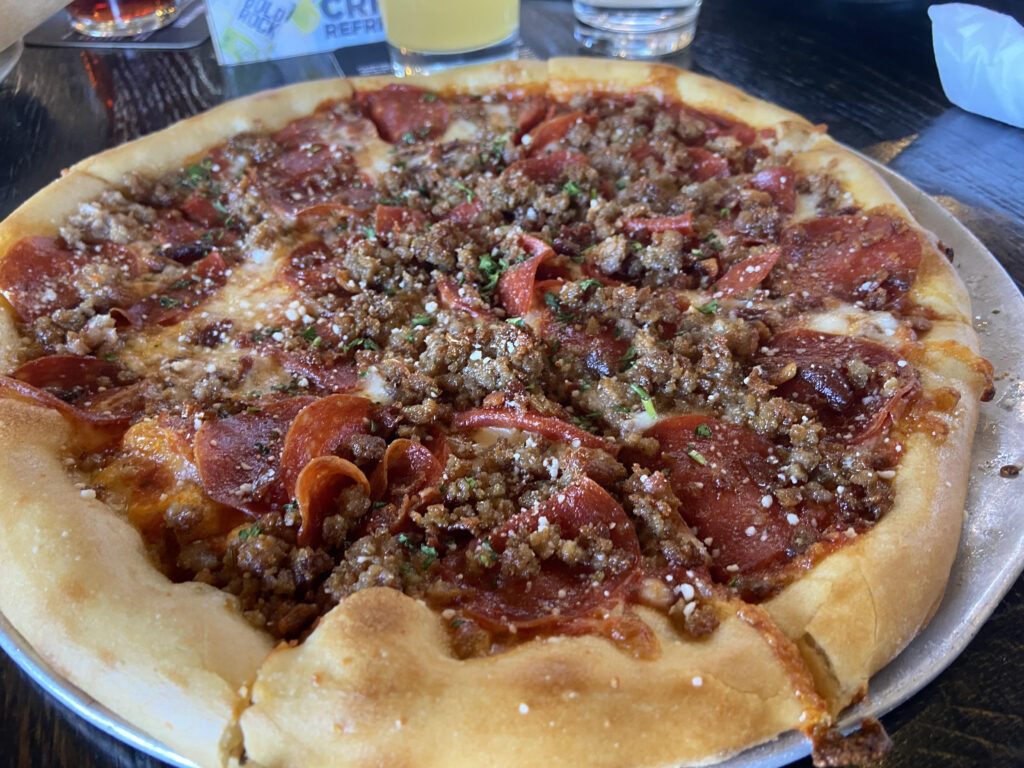 If you're looking for a cool and unique spot, check out Brewers at 4001 Yancey in Charlotte, North Carolina. It's huge and open and they have so many different kinds of beer and their pizza is delicious! It's also very close to other breweries and beer gardens so you can make a whole day out of drinking.
Rome
PIAZZA SAN MARCO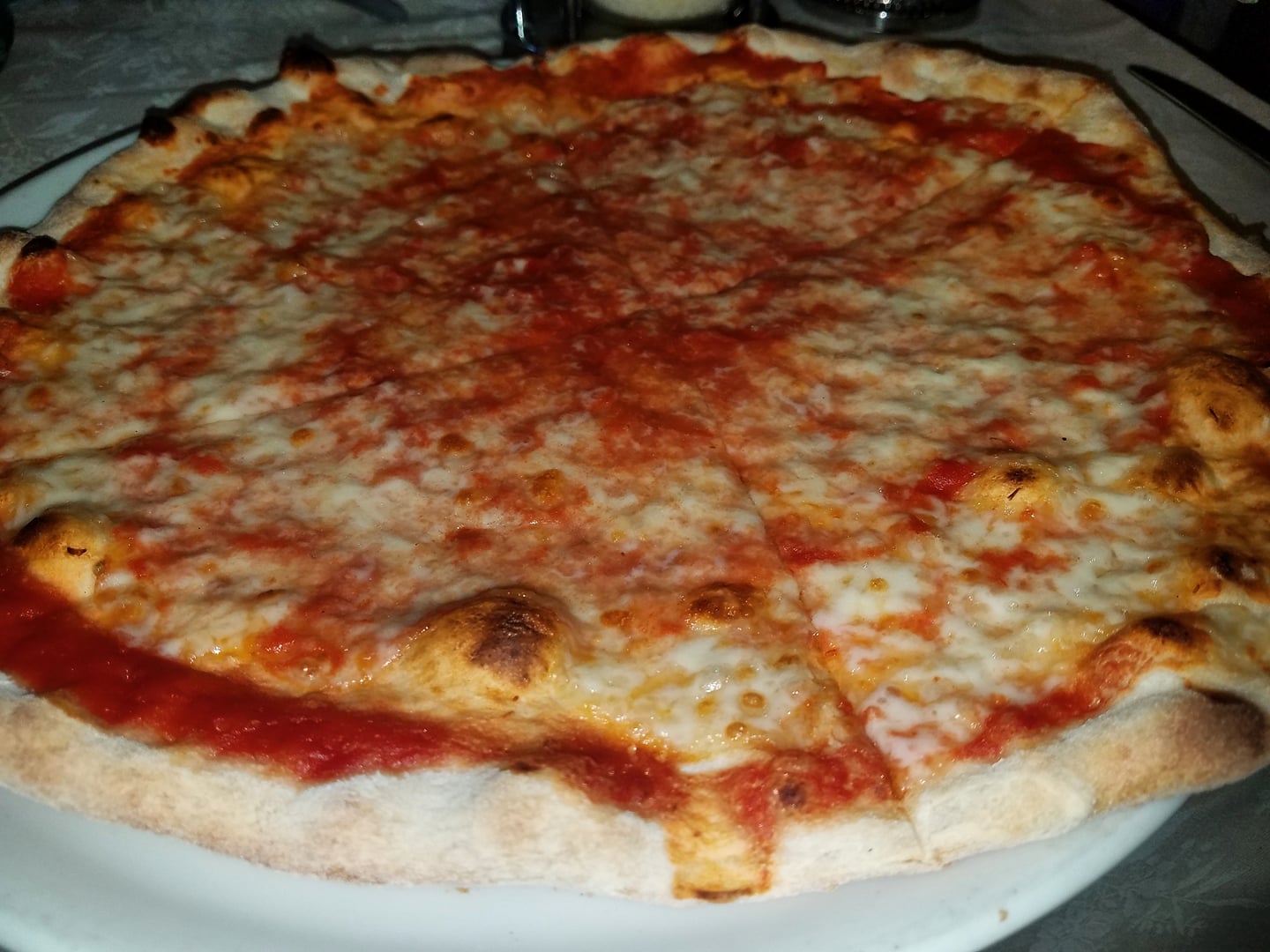 I had a classic margherita pizza in Venice and IT. WAS. AMAZING. The crust was my favorite part. Normally I save the crust for last and only eat it if I'm still hungry (I'm a child, I know lol) but I ate the entire thing!
Michigan
LOUI'S PIZZA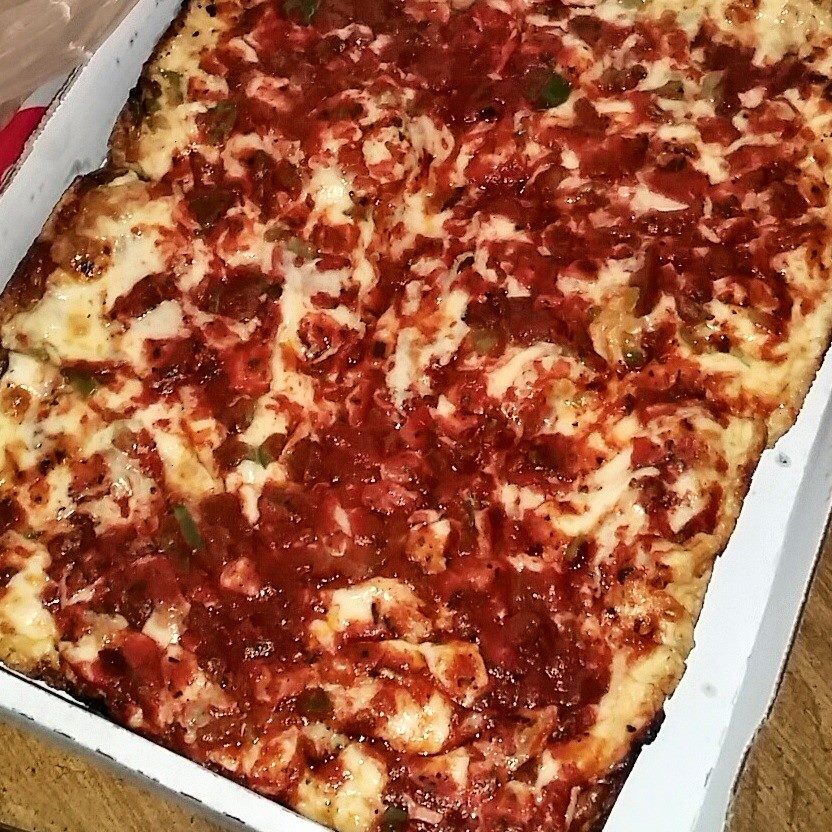 Finally got the chance to try Detroit style pizza!! i tried the famous Loui's Pizza Restaurant. It was so packed and the place was poppin' and the pizza was DELICIOUS. THERE WAS SO MUCH CHEESE and flavor. I recommend!! Also, did you all know that Little Caesar's and Hungry Howie's started in Detroit?! The more you know!
New Mexico
DION'S PIZZA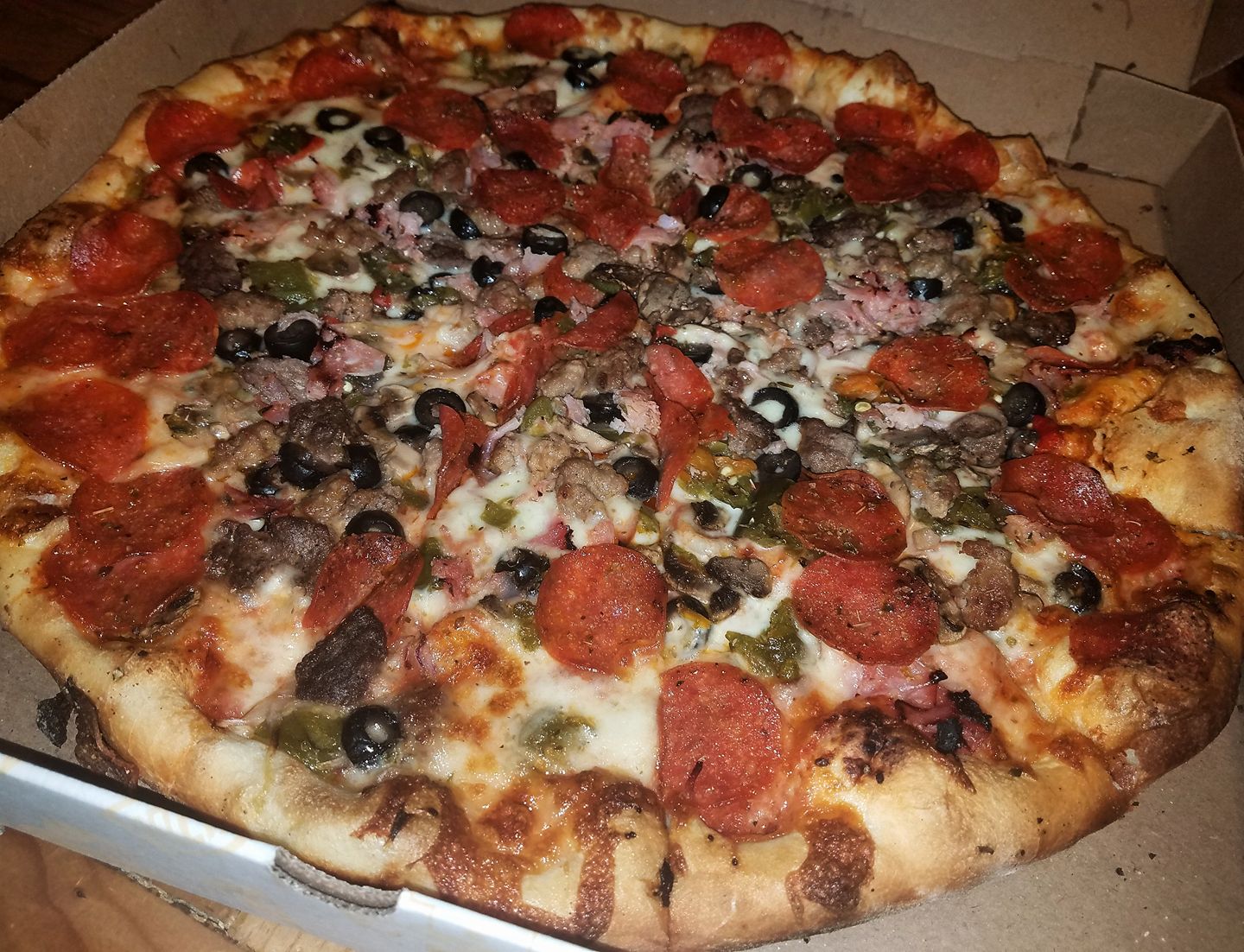 My cousin told me that Dion's is the spot for pizza and I can see why. IT IS SO GOOD. LIKE A SOLID 10. And the thing that makes this pizza so special…IT HAS GREEN CHILE ON IT. Yes, people in New Mexico put that on everything but it totally works!
New York
BLEECKER STREET PIZZA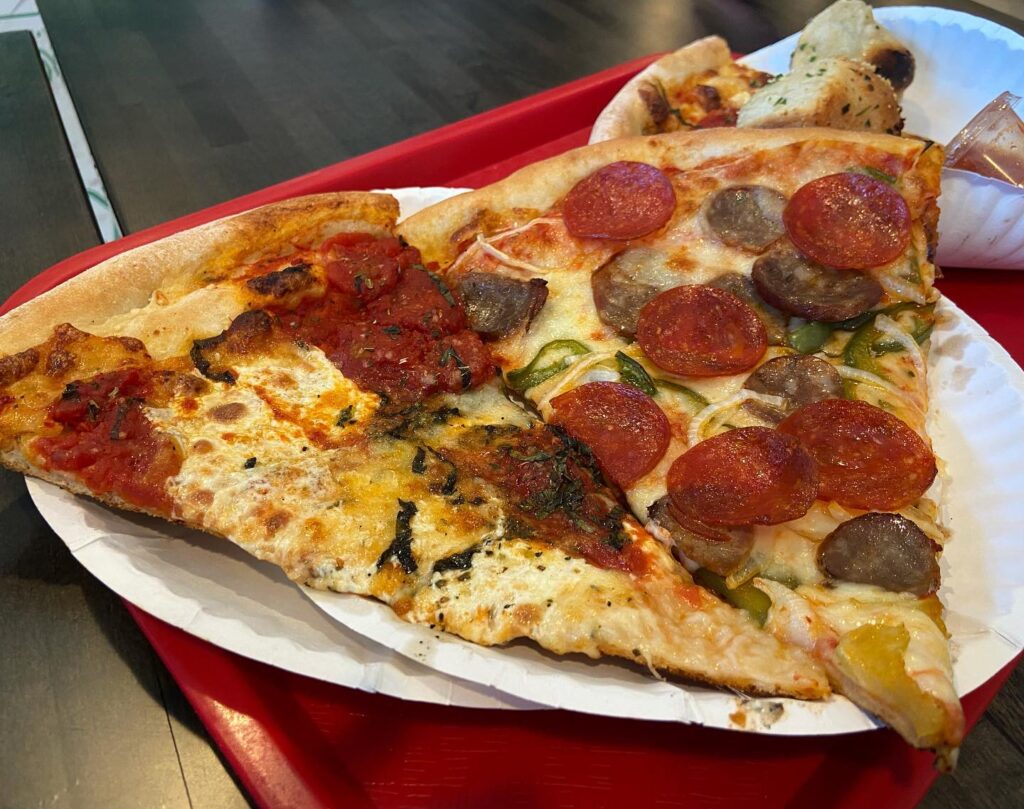 All of the pizza I ate was incredible but my absolute favorite was Bleecker Street Pizza in Brooklyn recommend by my friend Mario! IT WAS SO GOOD!!!
It was delicious and honestly it made me want to order more even when I was full lol.
Utah
PEEKABOO CANYON WOOD FIRED KITCHEN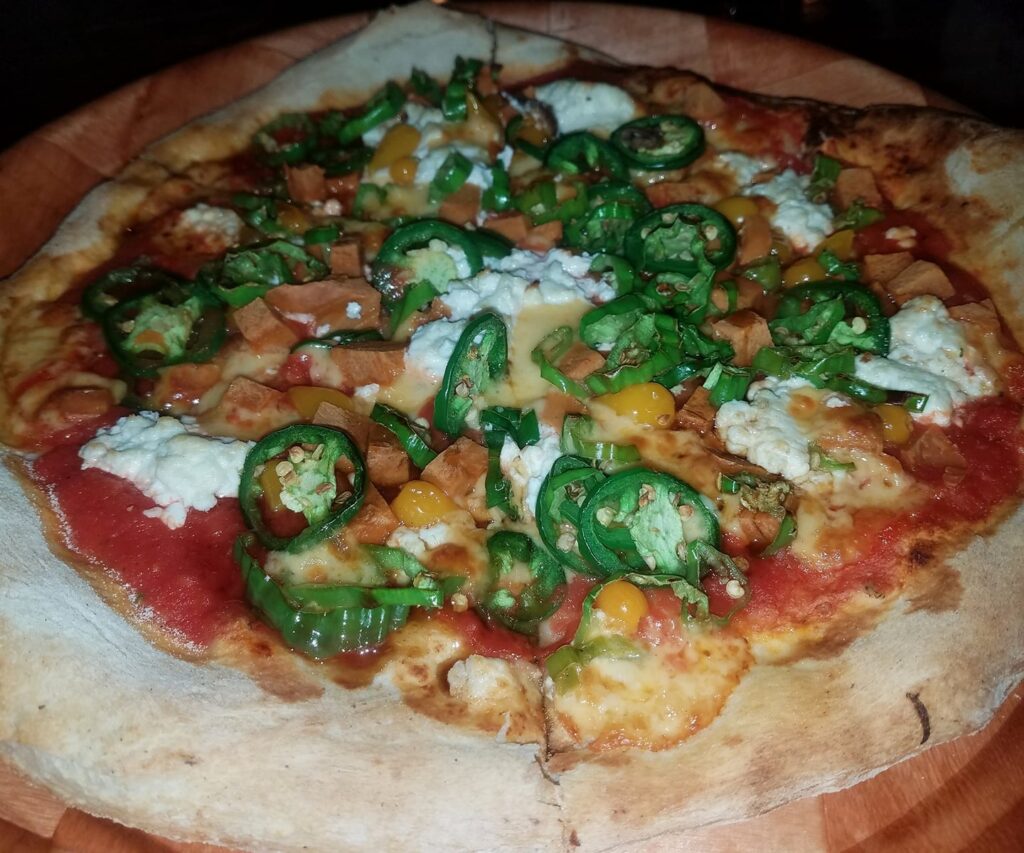 I have a new fave vegetarian restaurant : Peekaboo Canyon Wood Fired Kitchen in Kanab, Utah! Yes this is a vegetarian pizza, specifically The Hot Mess pizza with a boozy bourbon reduction (my mouth just watered lol), glazed veggie ham, sweet drop and shishito peppers, chevre and smoked gouda…IT WAS AMAZING. I didn't even miss the meat and I'm a huge carnivore! The food was delicious, the service great AND they are vegetarian for a very special reason which made me fall even more in love with this place. The largest no-kill sanctuary for companion animals (Best Friends Animal Society – Utah) is just a few minutes away and the owners are related to this organization, isn't that cool?!
Washington
THE ATTIC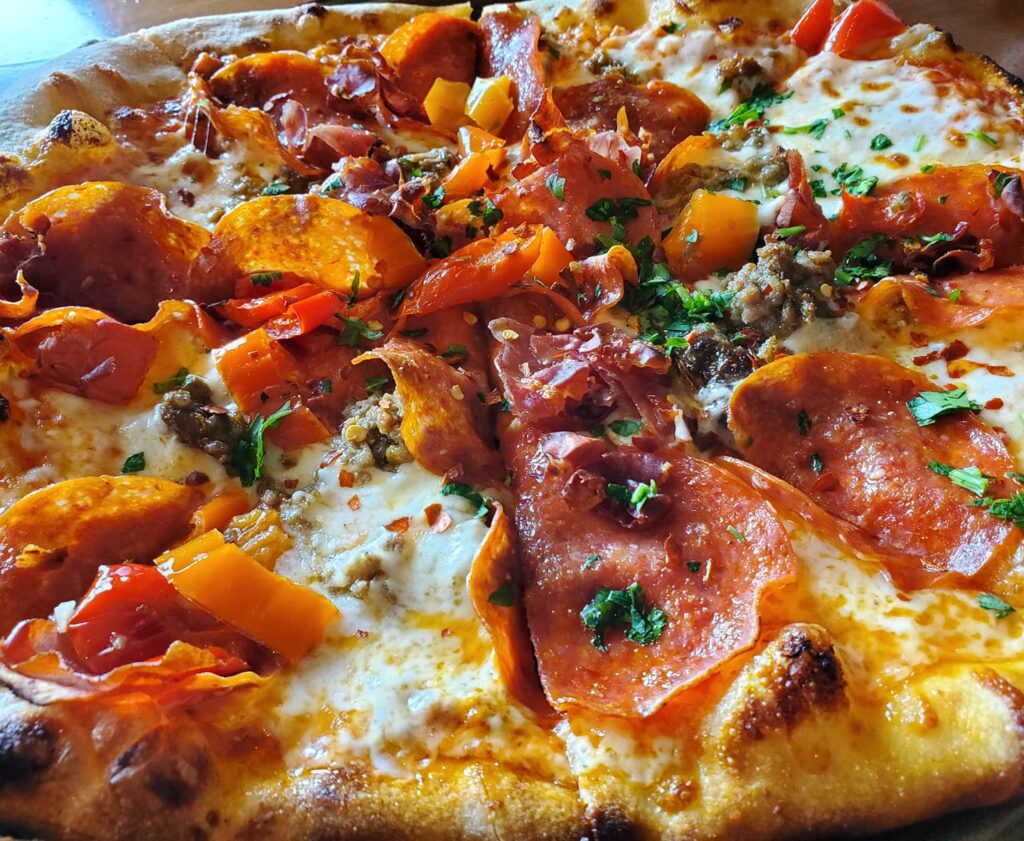 I had the Spicy Italian pizza at The Attic at Salish Lodge in beautiful and historic Snoqualmie, a 35 minute drive from Seattle! I am not being dramatic when I say that this is one of the BEST pizzas I've ever had. The pizza is stone fired and has fennel sausage, smoked prosciutto, pepperoni, mozzarella, crushed red pepper, and goat horn peppers! Everything about this pizza was amazing. It has just the right amount of spice, the crust tastes delicious and every bite holds a ton of flavor. Honestly, if I lived here I would come eat every week lol.
Wisconsin
ZAFFIRO'S PIZZA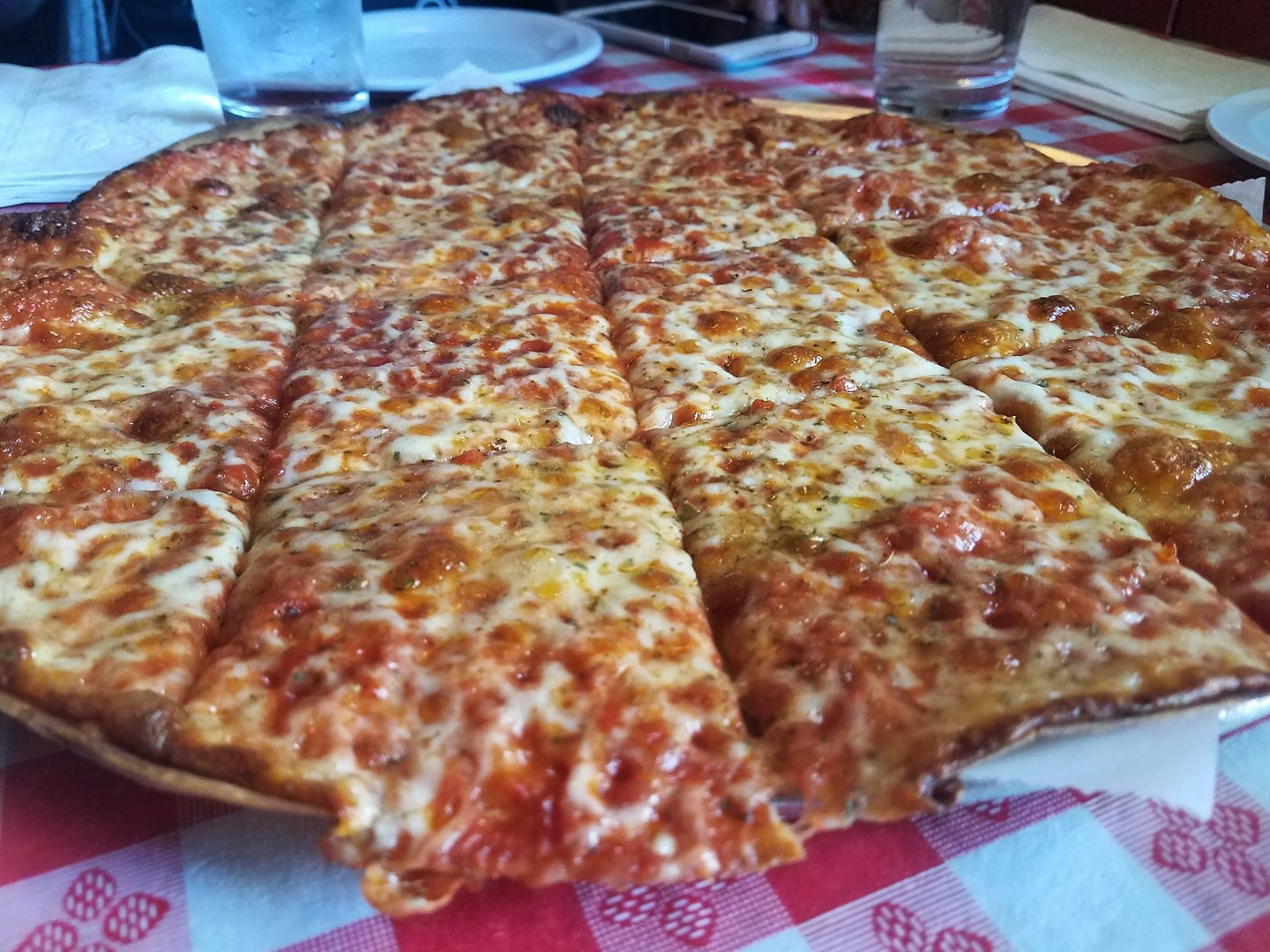 You've all obviously heard of New York style pizza and Chicago style pizza, but have you heard of Milwaukee style pizza!? I hadn't but it is my new fave! Milwaukee style pizza like this one from Zaffiro's is pizza where the crust is baked first, toppings are added, and then baked again so what you're left with is something called 'cracker crust'. It's a thin crust that is very crispy but when cut into squares it is strong enough to be held with just one hand…so that the other hand can be used to hold your beer
?
?
---
Feel free to check out the entire catalog of my Food Bucket List for category inspiration and email me or comment below asking me for more restaurant recommendations as I aim to please!
I hope you all enjoyed the list! Thank you all for reading, and stay enthusiastic!
Feel free to follow the adventure on social media
Facebook / Instagram / Twitter / Youtube
-Maira