This post is sponsored by Paramount Pictures. As always, all opinions are my own.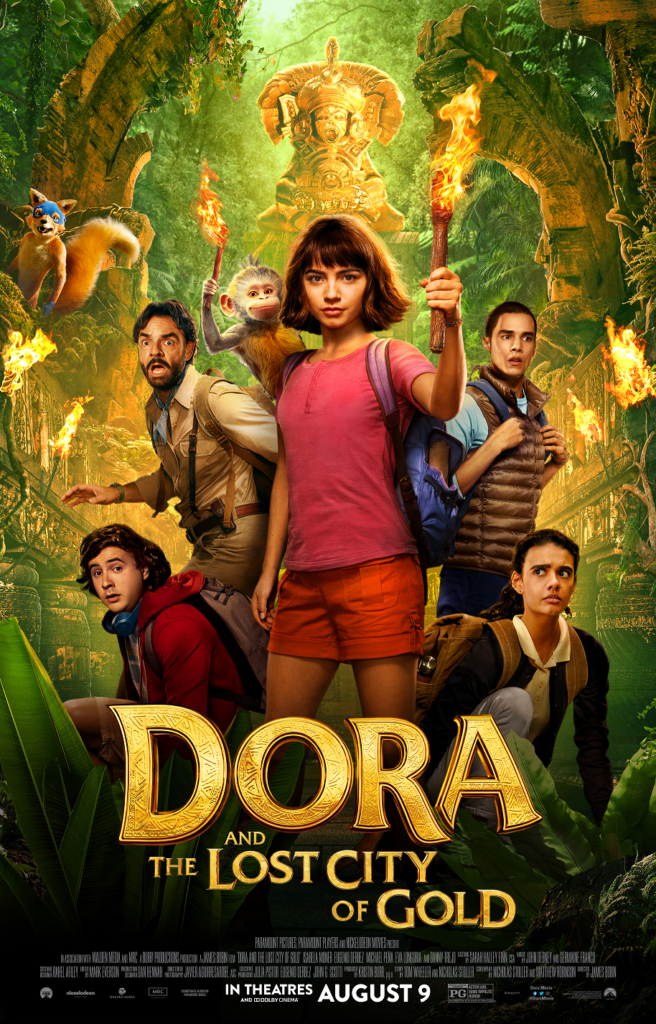 I don't know about you but I am loving the latest trend of bringing amazing animated films to the big screen as live-action remakes. The latest addition is Dora and the Lost City of Gold, which tells the story of a beloved character from my childhood and her adventures in the jungle AND in high school. I had the pleasure of attending an advanced screening of this film as well as the opportunity to interview the legendary Eugenio Derbez who gave us some inside knowledge on the making of the film.
I wasn't quite sure what to expect…I figured I would enjoy the movie because of the nostalgia. Dora and the Lost City of Gold blew me away. Check out six reasons to watch this film by yourself, with your significant other, friends, family (bring your primos), neighbors, everyone!
#1: This Film Is For Everyone
This film is made for everyone: your grandma, your kid, your neighbor, everyone. Children will enjoy it because it is a movie about Dora the Explorer and there is a really cool scene that will remind you of old school Dora. Teenagers will love it because of how relatable the high school scenes are. Adults will love it for the nostalgia and for the hilarious moments that ensue.
#2: Major Plot Twists Will Keep You Guessing
Without giving away any spoilers, it was really fun to see one of my favorite actors (Eugenio Derbez) in a role that he's never been in. I'm usually able to predict what will happen in movies and shows but this film kept me guessing! I loved that and I'm sure you will too!
#3: You Will Literally Laugh Out Loud
One of my favorite parts of the movie was when Eugenio's character says what the entire audience is thinking and this part literally made me laugh out loud. I won't share what he says because it is a spoiler but these little moments are sprinkled throughout the movie. If you are a Dora fan, you will know that cartoon Dora constantly talks to the television (her audience) and it was so funny to see Isabela Moner, the actress who plays Dora, do this too!
#4: The Diversity of The Cast Is Refreshing
As a Latina, watching this film made me feel seen and represented. Eugenio calls Dora the Explorer an icon for Latinas and for others around the globe. Eugenio feels that Dora and the Lost City of Gold came at the right moment because unfortunately, many Latinos are being judged, harassed and targeted. He hopes that this film will reach younger kids and show them that 'it is okay to be Latino, it is okay to speak Spanish' in a time where sometimes it may not feel okay. Dora and the Lost City of Gold is a 90% Latino cast and this was done organically, there was no checking of the boxes because the Dora that we all know and love IS Latina. Eugenio is proud to have a Hollywood movie featuring a Latina hero with positive values who is authentic and relatable.
#5: The Setting Will Make You Want To Travel (To Peru and Beyond)
I love traveling to different parts of this Earth to see nature so seeing the amazing shots of the jungle in the film was incredible. Speaking with Eugenio, I learned that his experience in the jungle was a bit scary because he had to constantly look around to make sure that there weren't any critters crawling about. He also gave us some inside knowledge on one of my favorite scenes: his run in with the quicksand. Apparently Eugenio almost choked while filming! You'll see in the movie that Eugenio sinks into the quicksand, but in real life he couldn't breath for a few seconds. How terrifying is that?!
#6: It Is A Heartwarming, Feel Good Movie
This movie is full of adventure, laughter and you'll walk out of it feeling good. It's a story about a young girl figuring out who she is in the world. She knows the jungle and she is an explorer at heart. You'll walk out feeling the need to explore your own world.
---
A huge thank you Paramount Pictures and to Eugenio Derbez for spending time with me talking about Dora. I know you will all love Dora and the Lost City of Gold, so make sure you check it out in theaters this Friday August 9th!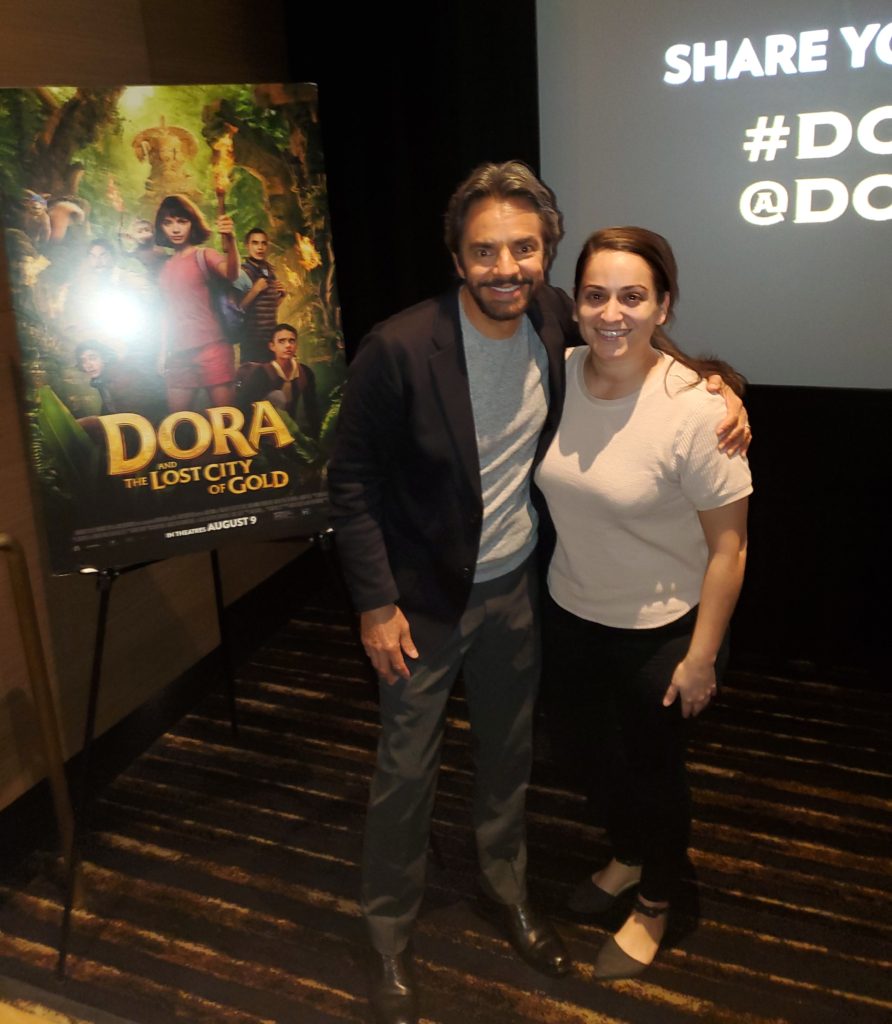 Thanks for reading and stay enthusiastic! Check out the trailer below as well as the incredible article published by Pura Vida Sometimes to learn more about Eugenio Derbez and the making of the film!
Feel free to follow the adventure on social media 🙂
Facebook / Instagram / Twitter / Youtube
Maira
Please follow and like us: