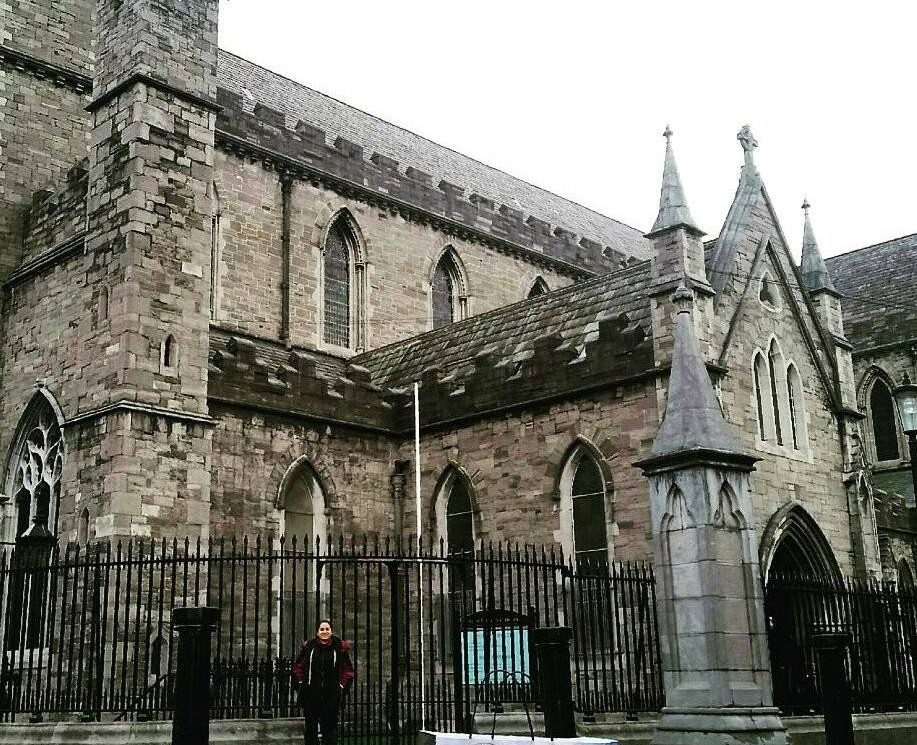 I'll be in Spain and Italy in less than two weeks which has me reminiscing on my very first trip to Europe back in 2015. A big part of that trip was admiring some of the most beautiful cathedrals I've ever seen in my life.
I haven't always been Enthusiastic About Cathedrals, in fact, what started out as a cute thing with my mom…kind of just escalated. On my first Europe trip, my mom told me that she was going to really miss me so to help her, I decided to take a photo of every cathedral I encountered and send it to her. She has always loved cathedrals and I thought it would be a fun way to sort of bring her along on my trip.
I will of course continue the tradition and send her cathedral photos from Spain and Italy so I figured I would share the photos I already had with all of you! Check out 4 of my favorite cathedrals in Ireland, Belgium, France, and Germany! You can follow my live adventures on Instagram to see me discover even more cathedrals!