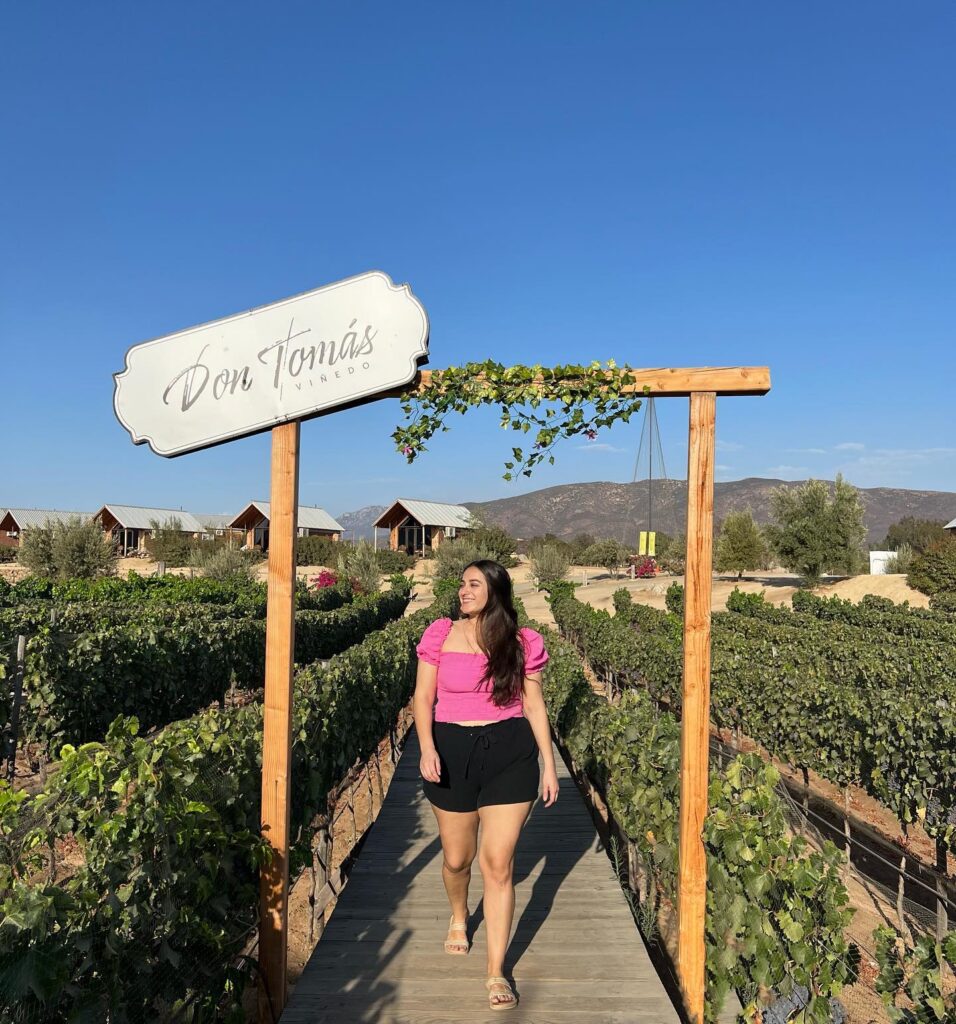 I visited Valle De Guadalupe (also known as Mexico Wine Country) and absolutely fell IN LOVE. If you've never been to Valle de Guadalupe, then I highly encourage you to plan a trip!
If you are a fan of wine, beautiful views and amazing Mexican food…then Valle de Guadalupe is for you!
I heard it's referred to as the Napa of Baja and honestly I agree! I've been to Napa (and loved it, check out my Napa Valley Bucket List) but I think Valle de Guadalupe has my heart. There's something about going to the motherland and seeing all of the beauty that Mexico has to offer.
We loved where we stayed and I'm here to tell you why you should stay at Don Tomas Viñedo too!
The Vineyard Itself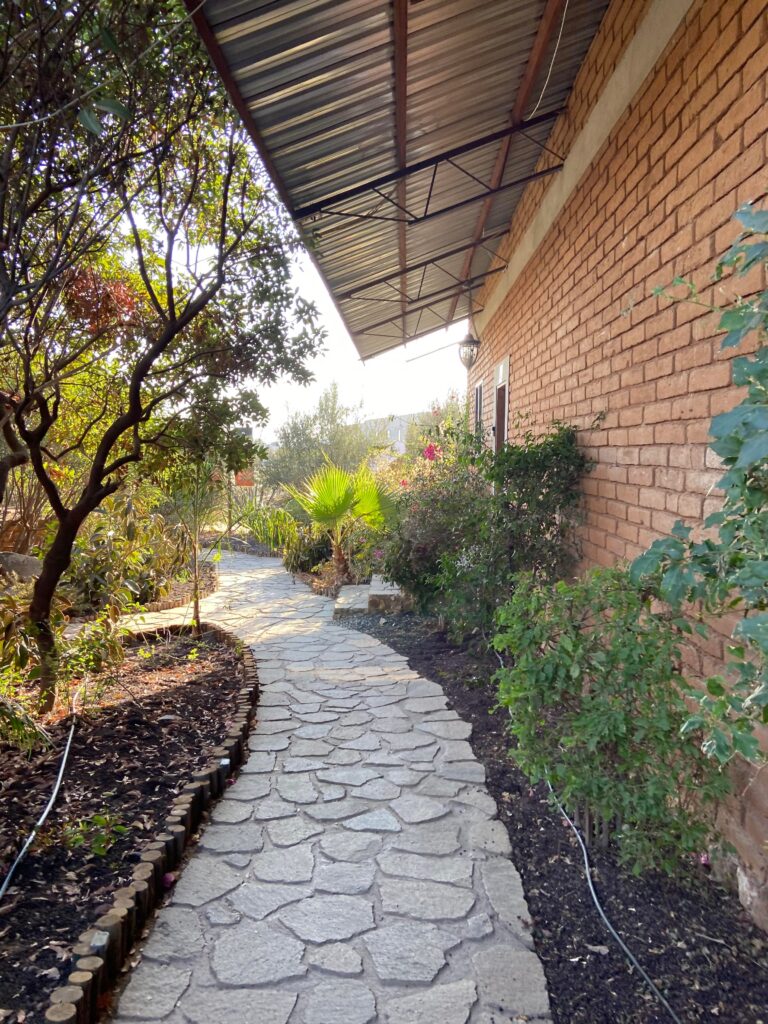 Don Tomas Viñedo is an actual vineyard and it is beautiful! We booked a cabin that was a little removed (but still not too far) from the restaurant, live music area, and the tasting room because we wanted a little privacy and we really enjoyed the walk from our cabin to the restaurant.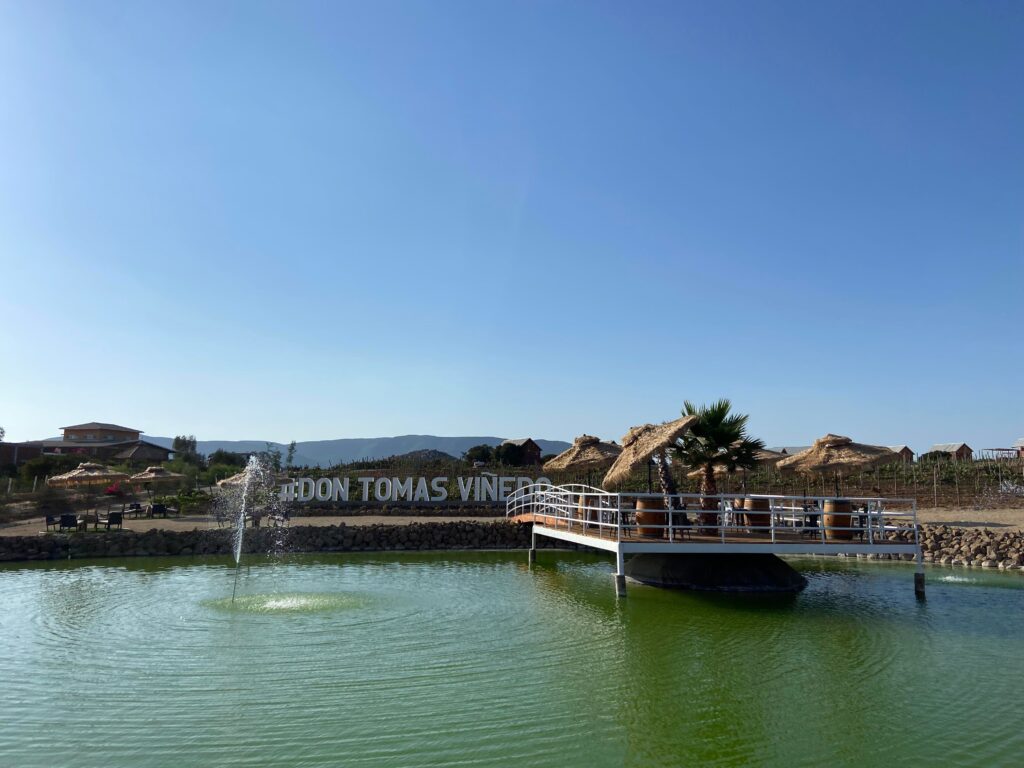 We enjoyed our walk because we passed this big Instagrammable sign every time along with this nice area to relax on top of the water!
We made sure to hang out on these chairs a few of the nights we were there as the weather was perfect!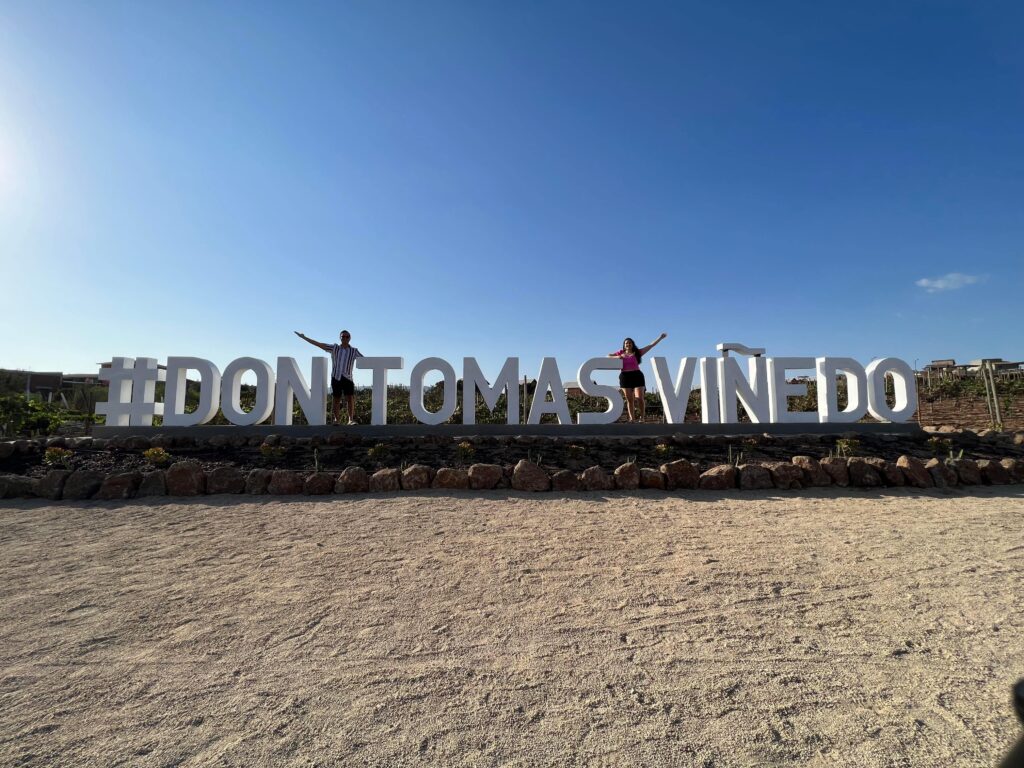 We of course also took our tripod and had a photoshoot!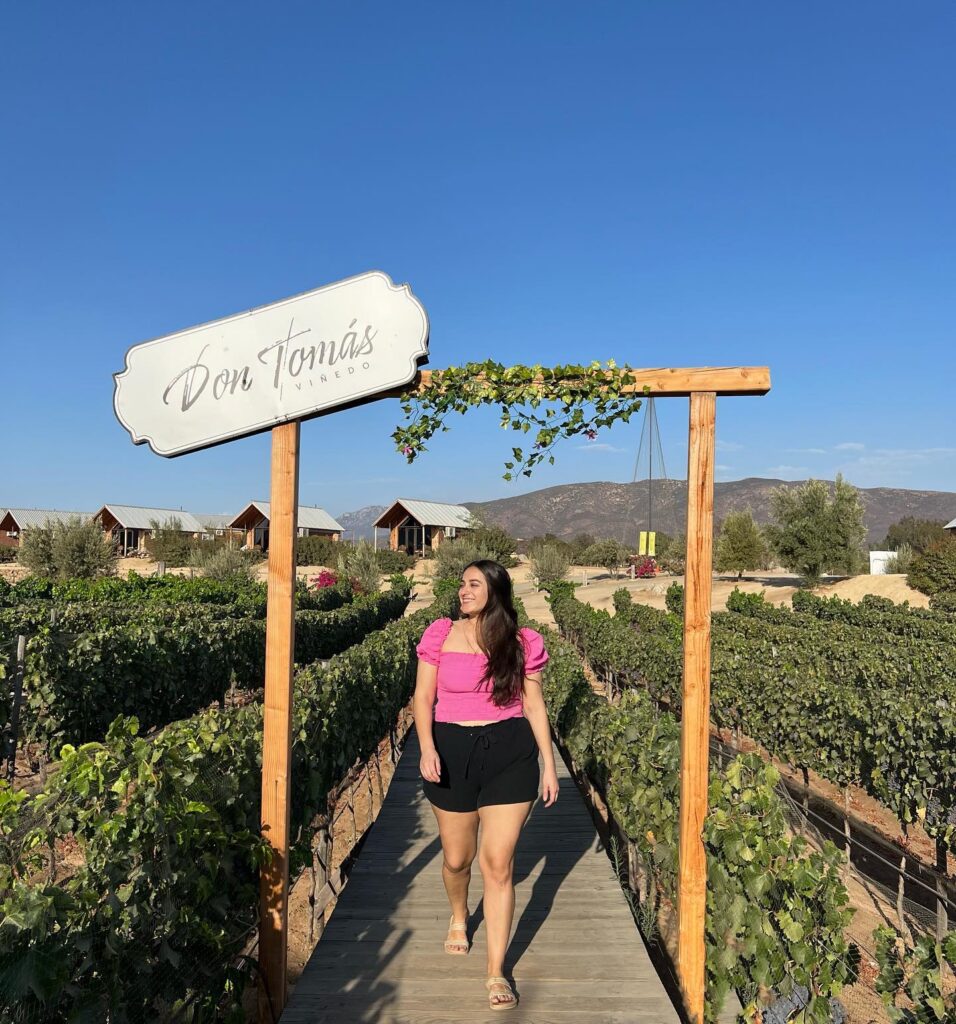 Our walk concluded with this nice sign where you were surrounded by the grapes that will one day become delicious wine!
Rooms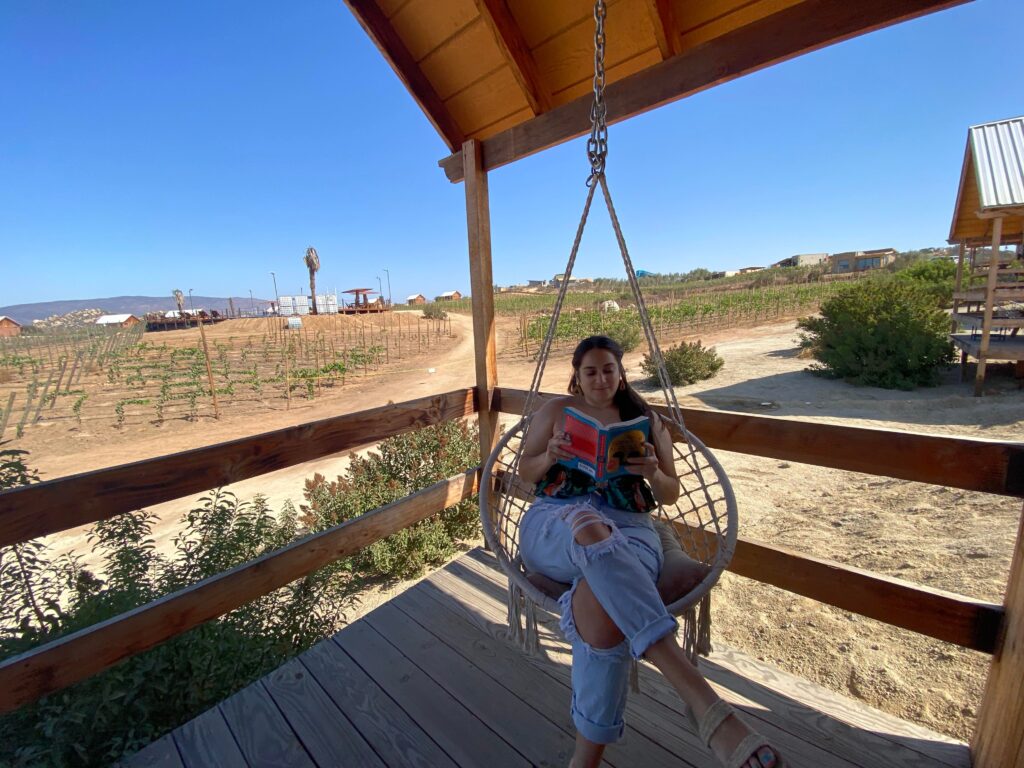 What we loved the most about Don Tomas Viñedo was that they have several cabins that you can rent and it really feels like you have the entire vineyard to yourself. The cabins are beautiful and ours even had a retractable roof so that we could relax and see the stars at night.
Our cabin came with a patio with a hanging chair that I used to read and relax. I also really loved that we could see the grapes being grown right outside our cabin! We really enjoyed sitting outside on our balcony, drinking wine and relaxing.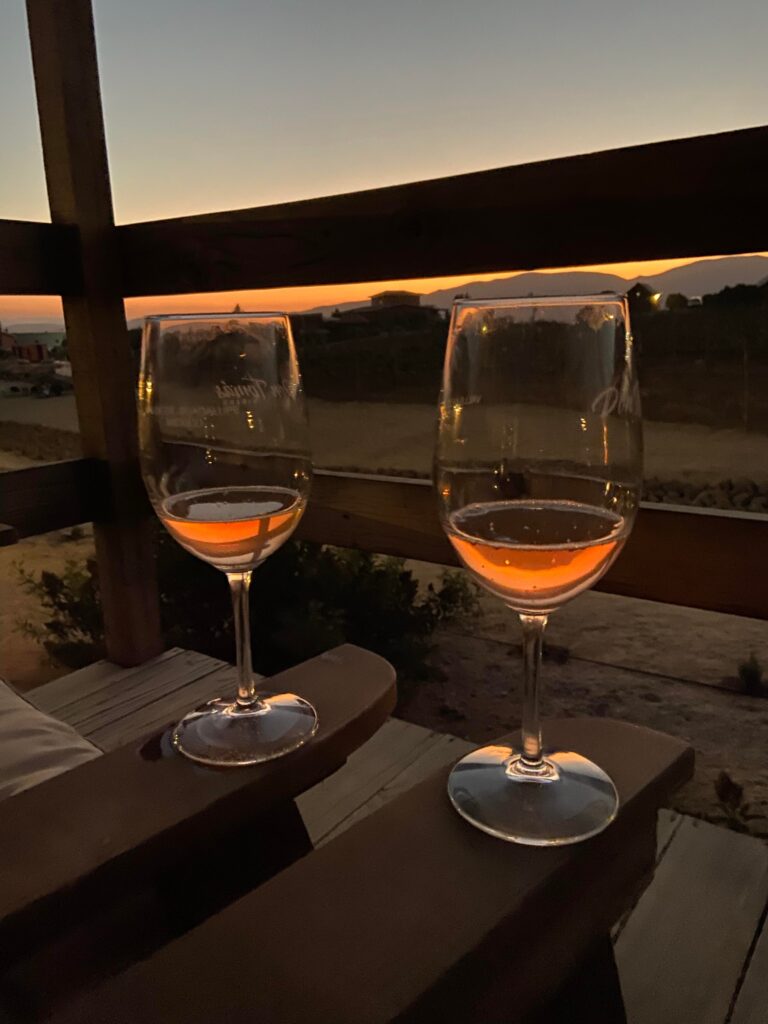 Each cabin comes with a queen sized bed, view of the vineyards, small living room area, wine glasses, air conditioning, coffee maker, and towels. If glamping is more your style, you can also do that there!
Their website is great and you can get your own virtual tour here.
Dining Options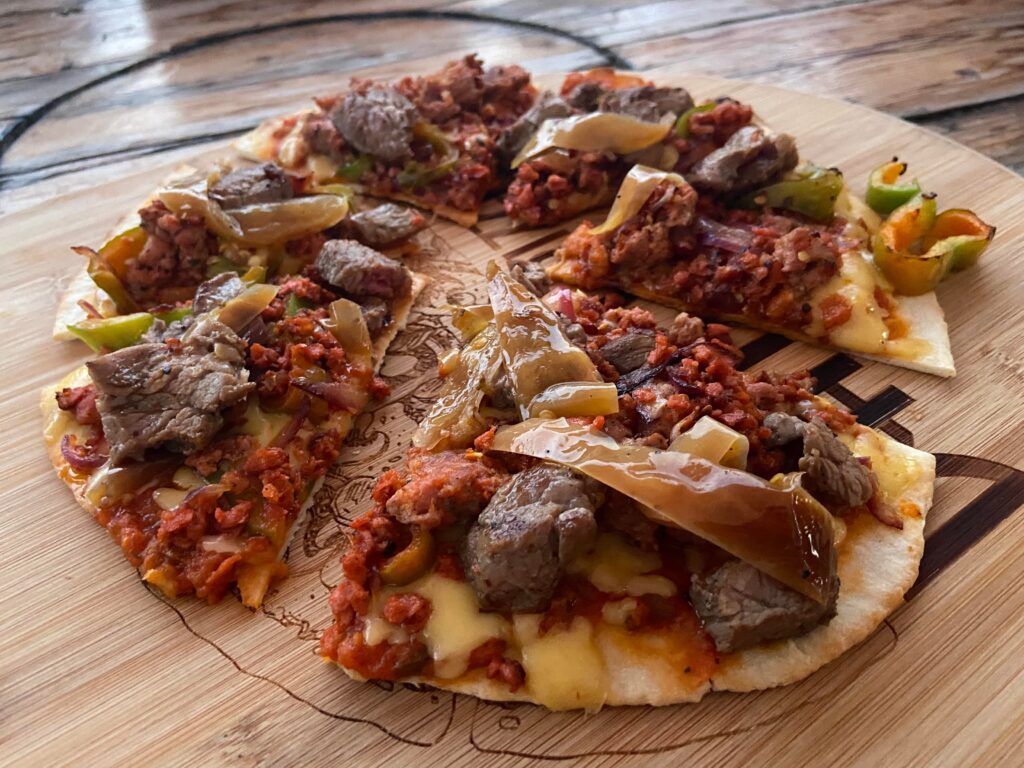 Don Tomas has an amazing restaurant on site that serves breakfast, lunch and dinner. We tried quite a few of the dishes but my favorite meal was the flat bread with salsa pomodoro, arrachera meat, artisenal cajun sausage, lamb, and cheese. It was excellent! There was so much flavor in this one dish.
Wine Tasting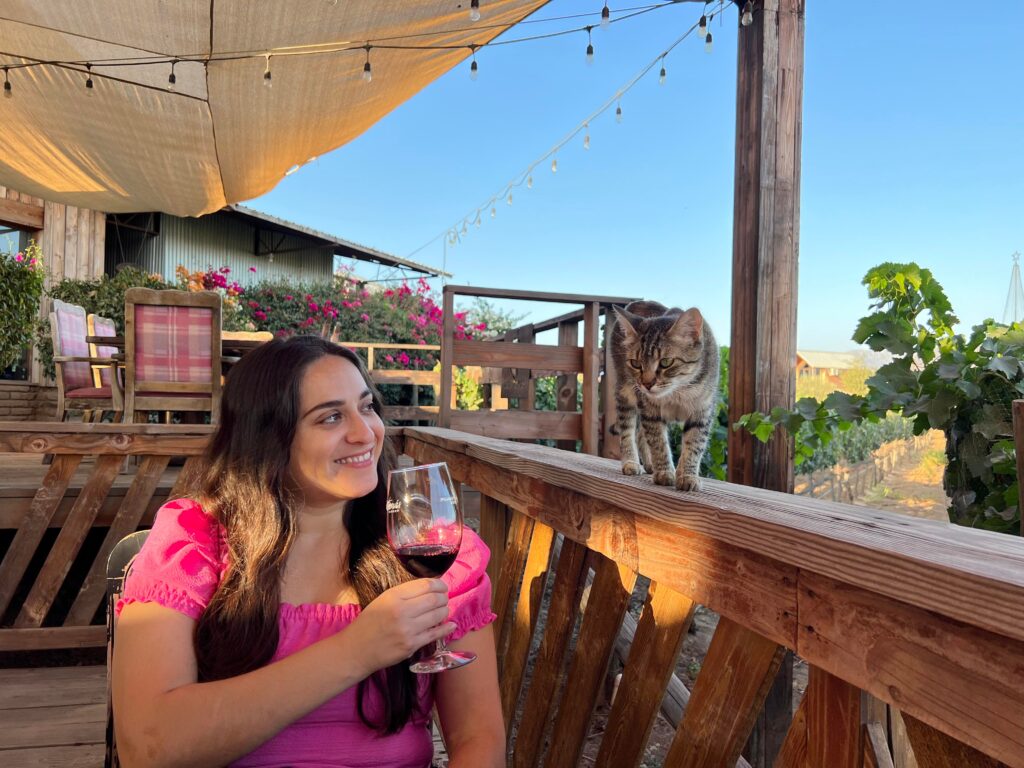 You can also partake in a wine tasting during your stay so of course we did! The service was great and the wines were so good! I'm usually not a rose fan, but their rose was phenomenal! The tasting comes with meat and cheese and we had a surprise visitor as well!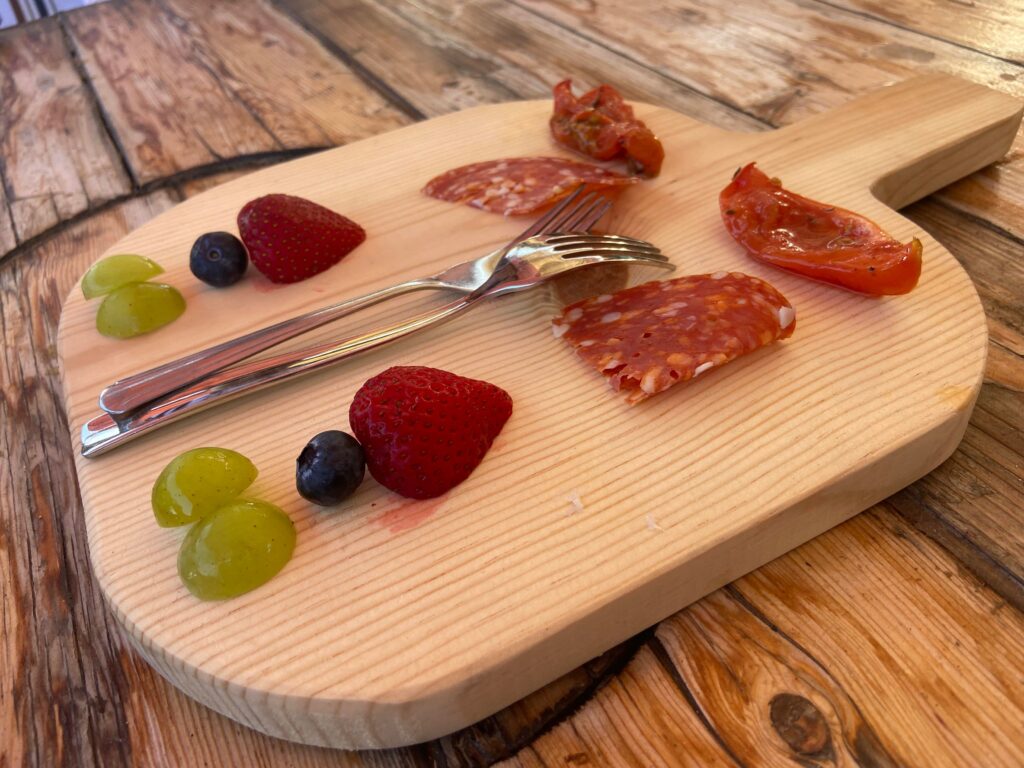 I loved the tasting here because the wine was excellent but also because of just how beautiful the surroundings were!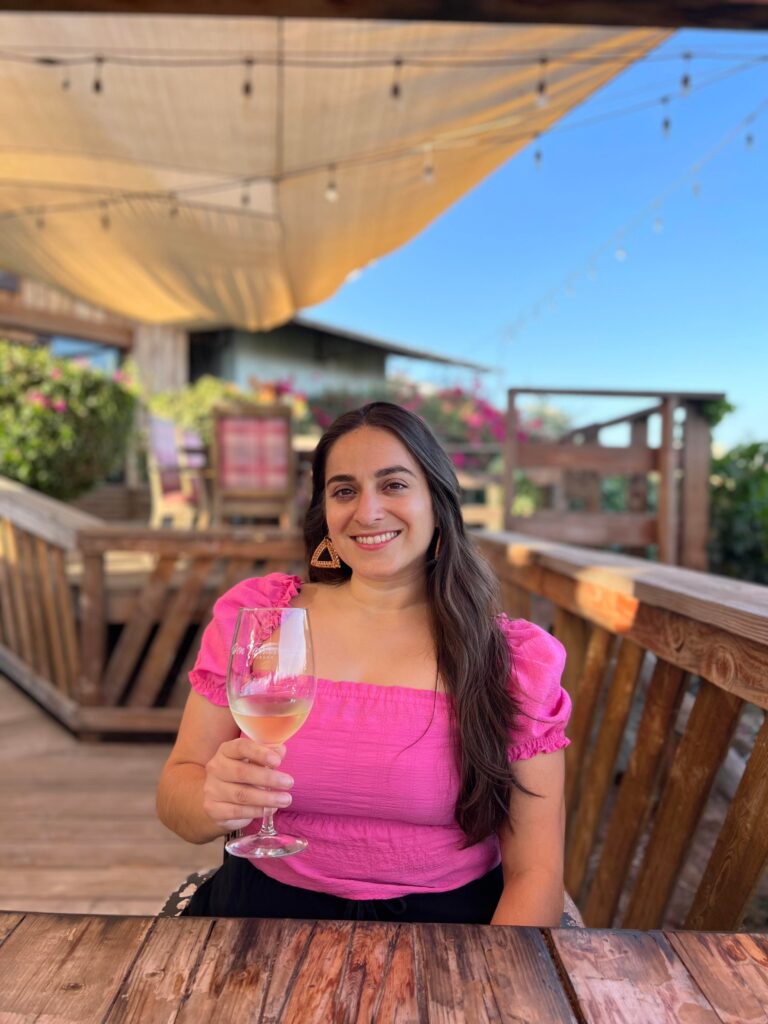 Location
We chose to stay here because it's in a pretty central part of Valle De Guadalupe and very close to a lot of other wineries that we wanted to visit. I highly recommend that you first make a plan of which wineries you want to visit and then select where you want to stay.
Amenities
Don Tomas Vinedo has all of the amenities that you need and more which include:
Live entertainment
Complimentary cruiser bikes that you can use to explore
You can book a massage through the front desk
Restaurant on site
Wine tastings on site
Several areas to relax
---
I hope this post inspires you to visit beautiful Valle De Guadalupe.
Check out more posts to get inspired:
The Ultimate Valle De Guadalupe Bucket List!
The Ultimate Valle De Guadalupe Food Bucket List!
Thank you all for reading, and stay enthusiastic!
Feel free to follow the adventure on social media
Facebook / Instagram / Twitter / Youtube
-Maira