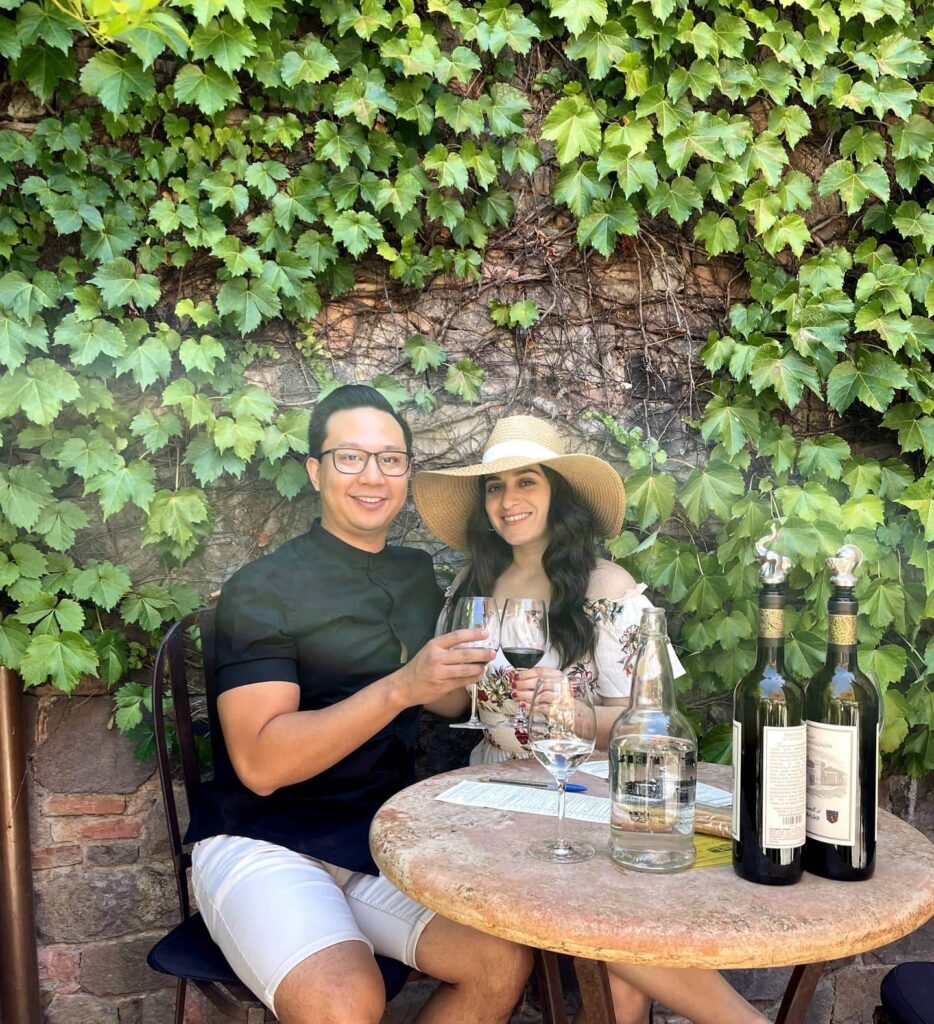 If you love wine, delicious food, and beautiful vineyards then I highly recommend that you check out Napa Valley in beautiful California! We were in Napa Valley for a week and we did a lot of eating, drinking and exploring and it was such a blast. Check out all of my recommendations in Napa Valley and let me know if I need to add others!
Where To Stay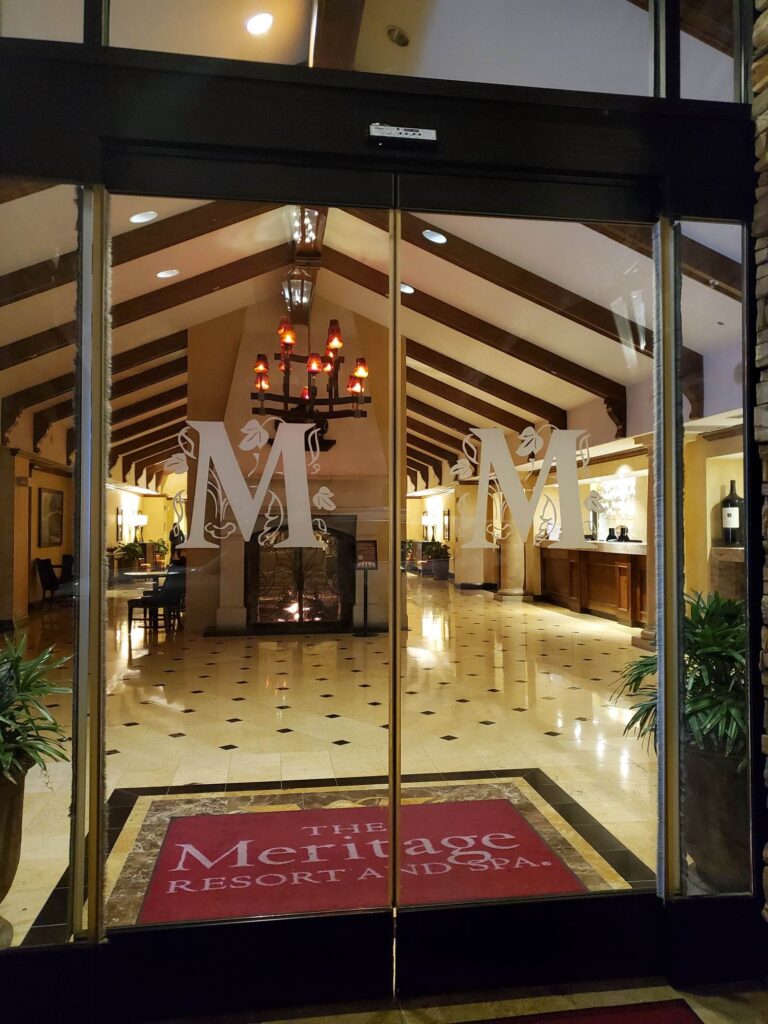 We stayed at the Meritage Resort and Spa and loved it! The hotel is beautiful and in a great location as it is close to so many of the vineyards we wanted to visit. They also have so much on site: a restaurant, a convenience store across the street, a place to do wine tastings, and a beautiful outdoor area to eat.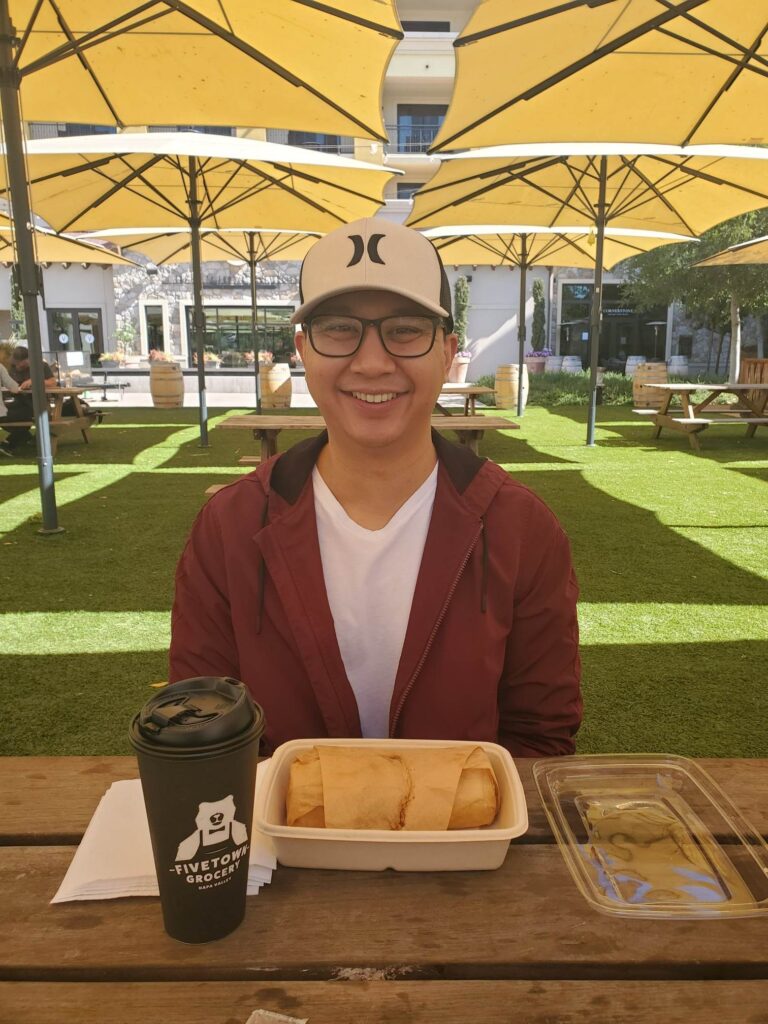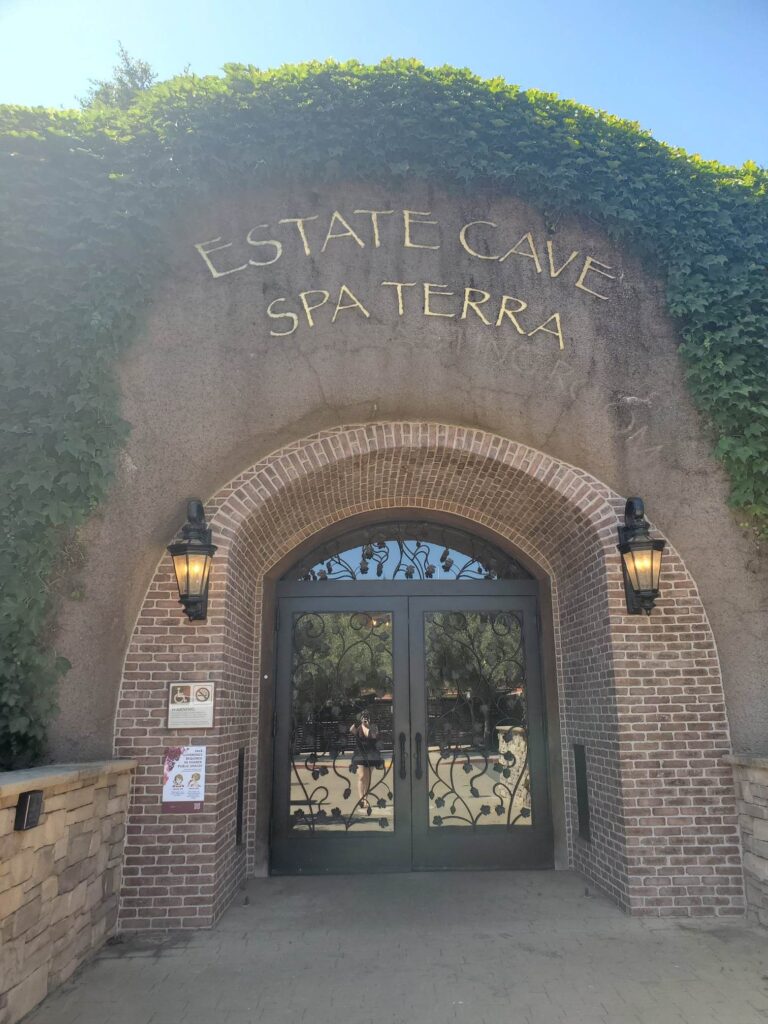 I had a facial done at the spa and it was amazing. I highly recommend the spa services!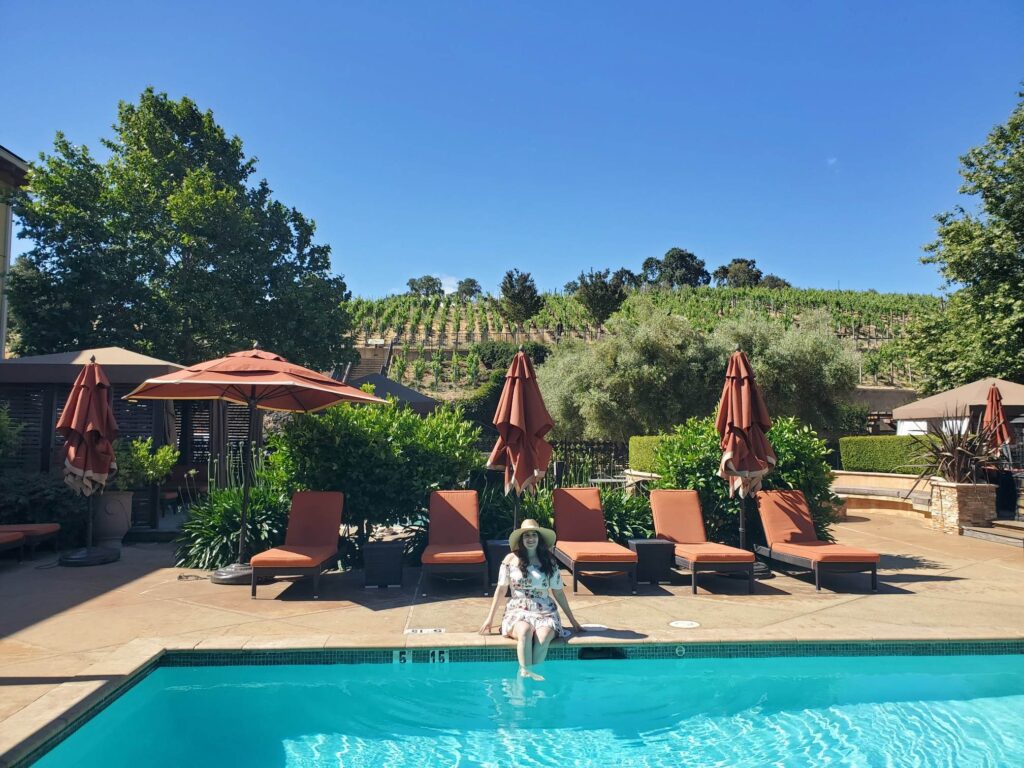 The pool was also awesome because you have views of the vineyards behind you!
Food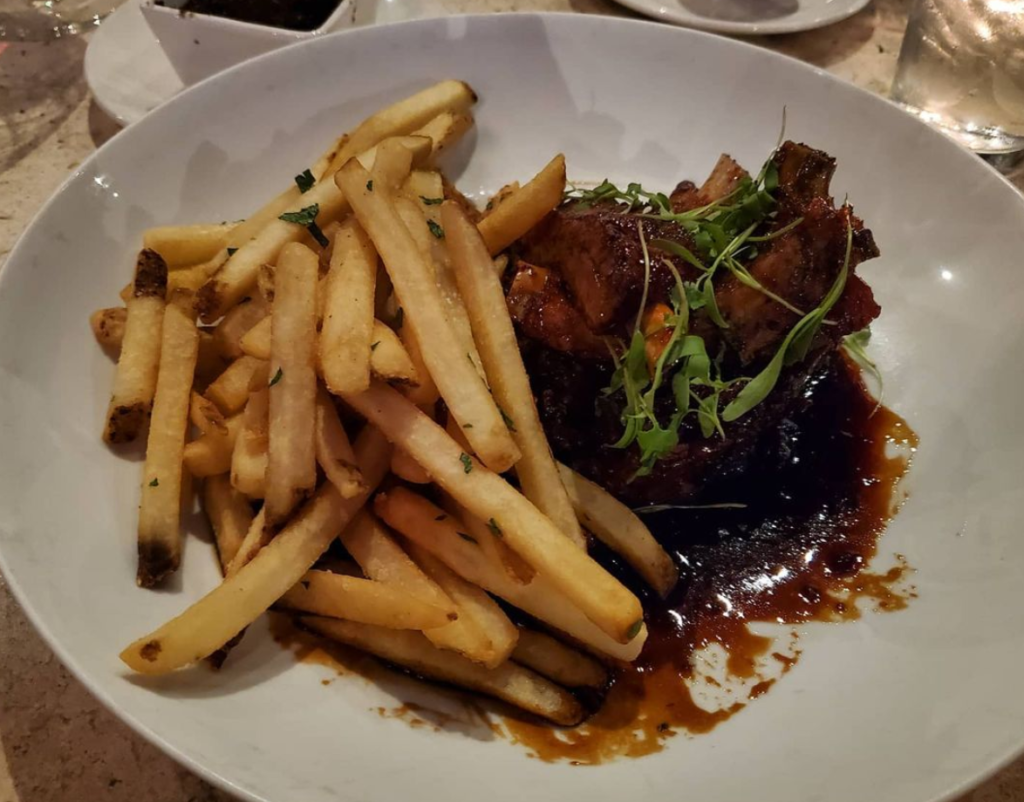 There is so much to eat and drink in Napa Valley (and so many restaurants have Michelin stars), that I've had to create an entire post about it. Check out The Ultimate Napa Valley Food Bucket List!
It's so hard to narrow down a favorite restaurant since they were all so delicious but if I had to choose it would be Celadon, an upscale spot serving an amazing array of dishes. It's downtown, the restaurant is beautiful (perfect for date night), and the food is beyond incredible.
I had the Asian sticky ribs with fries and it was one of the best meals I've ever had. *chef's kiss* Can't wait to go back!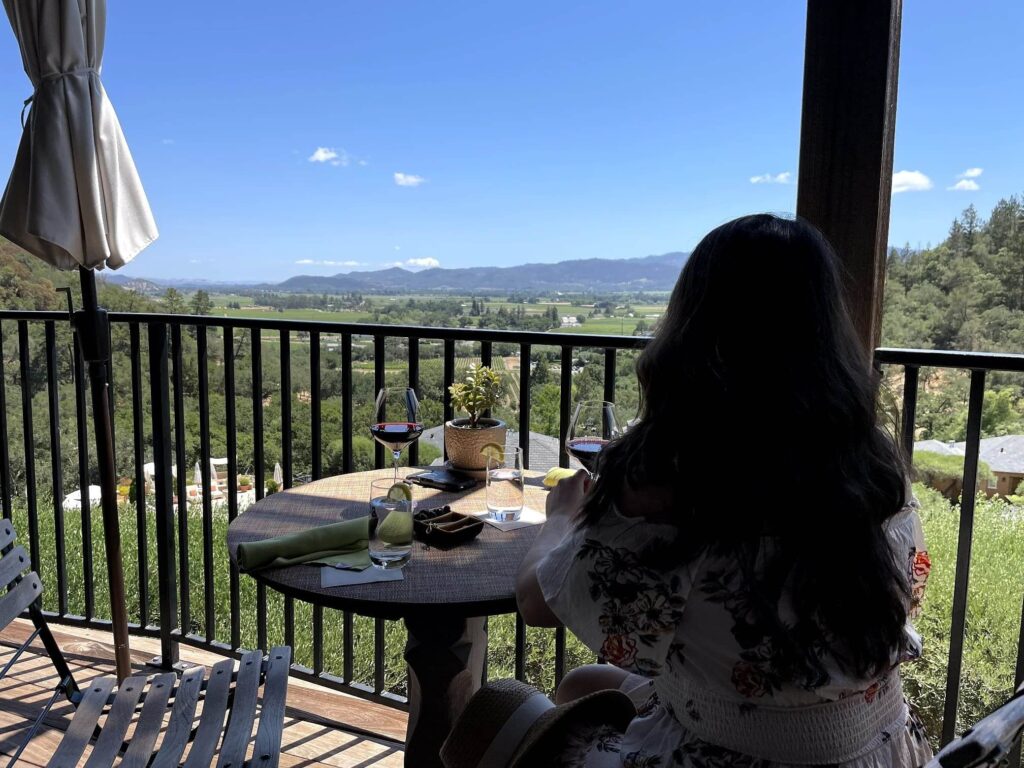 The lunch with the best view was The Bistro where they are known for their beautiful outdoor patio. I mean, just look at this view!
Wineries and other drinks
Castello di Amorosa Wine Tasting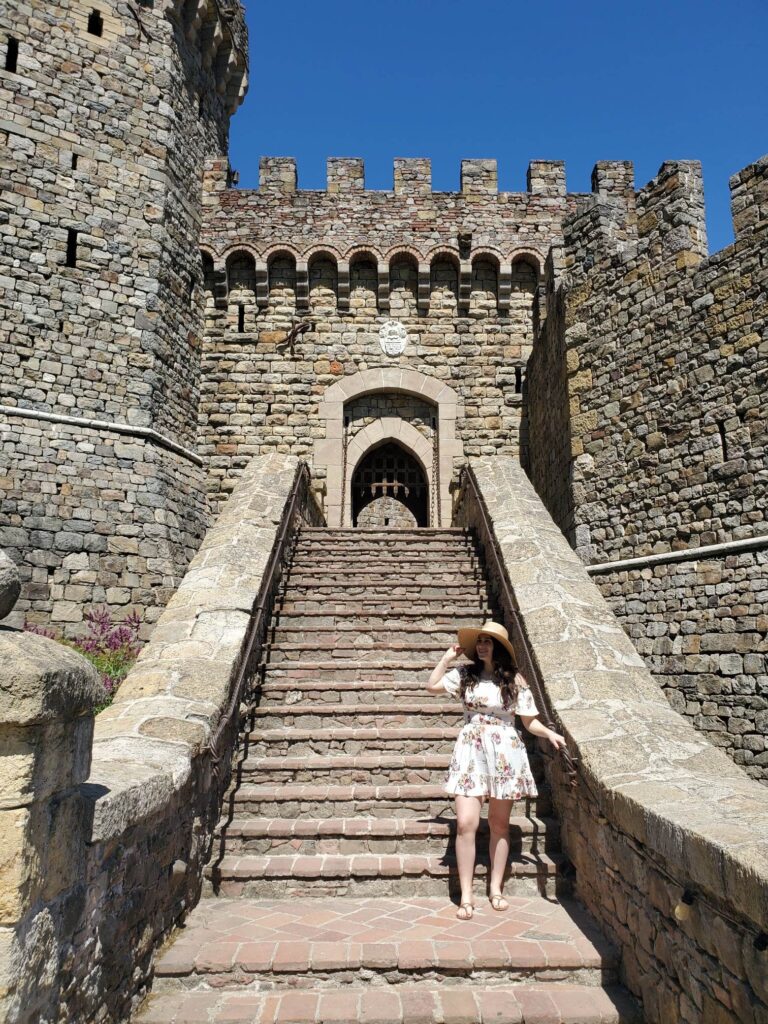 Castello di Amorosa is 13th-century–style winery offering guided tours of the castle & tastings of Italian-inspired wines. Their wine is amazing and the castle is beautiful and perfect for photos. You can check out my full review here.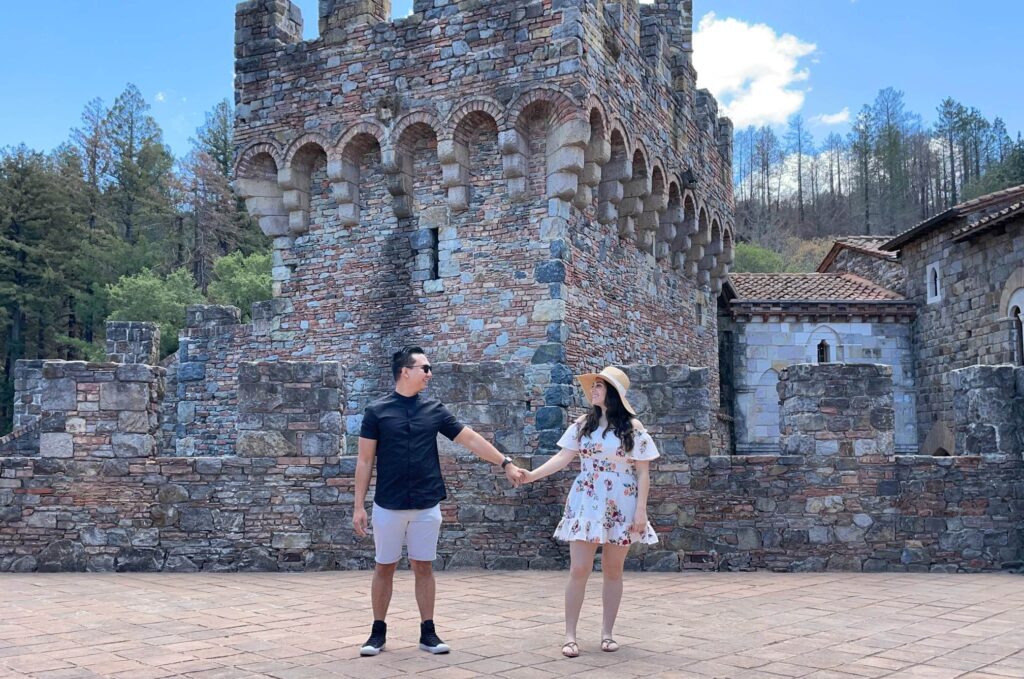 They have a sister winery, V. Sattui in St. Helena (15 minutes away) that we also visited and you can learn more about that experience below.
V. Sattui Winery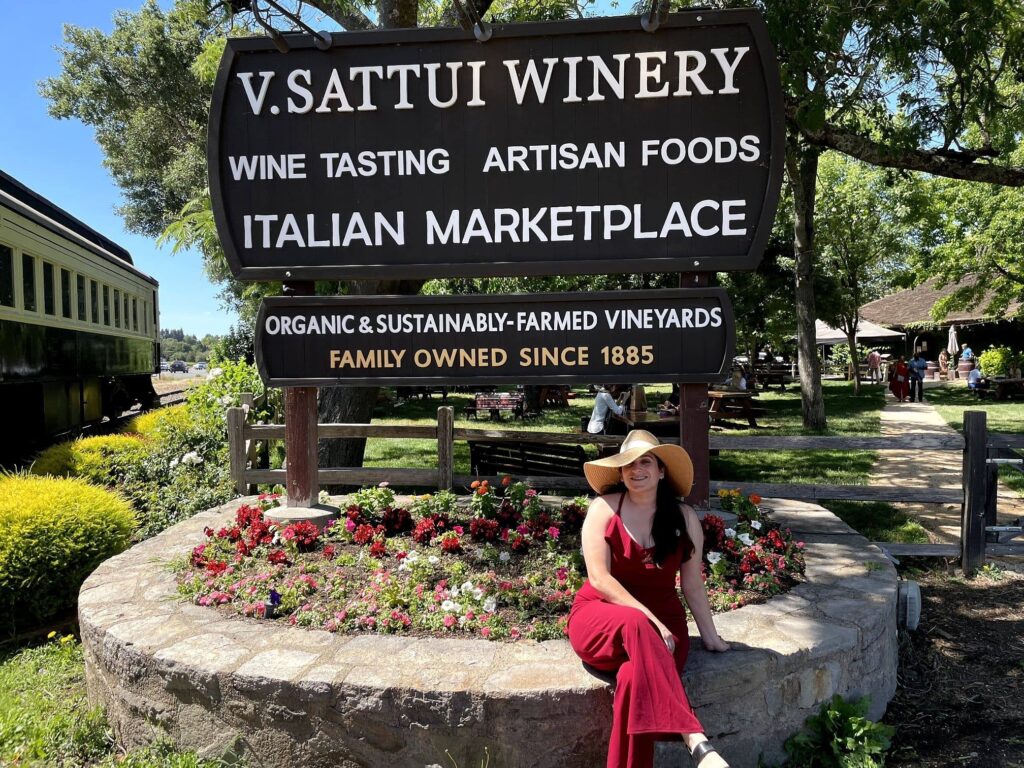 I wanted to visit V. Sattui Winery because it kept coming up in recommended lists. The wine here was spectacular and it was my favorite tour because in the wine tasting they included a fortified wine (a wine to which a distilled spirit, usually brandy, has been added) and it was a fun experience to try it!
Trinitas Cellar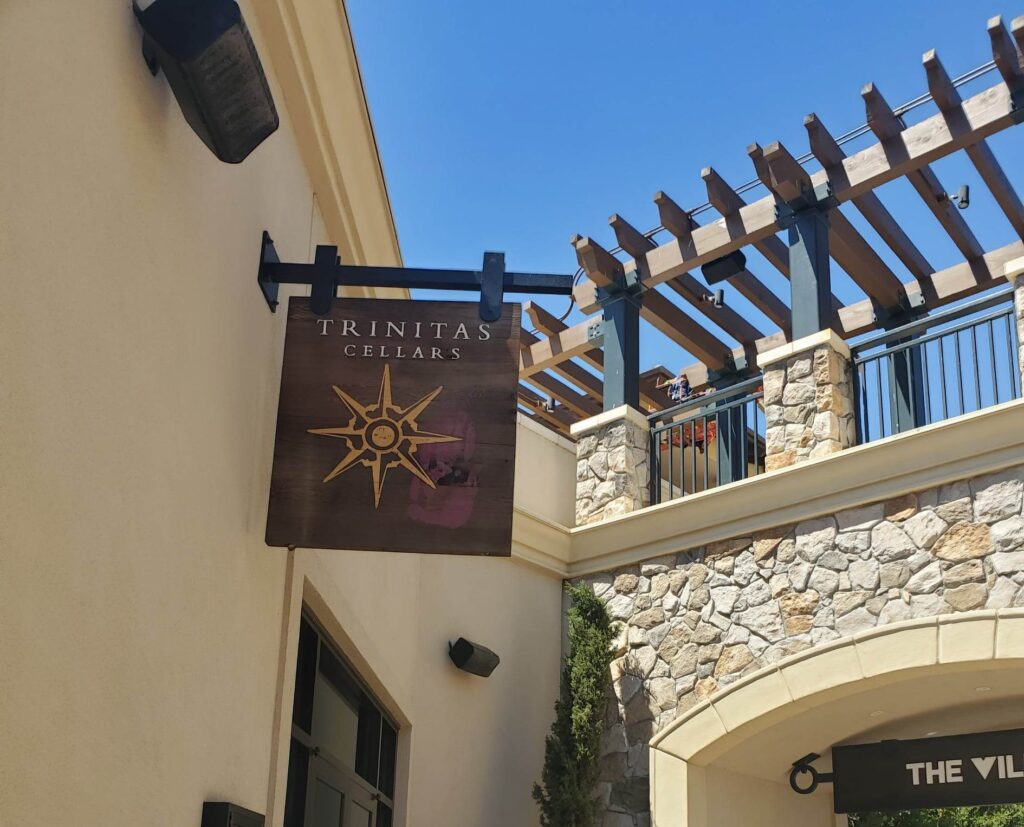 We did a free tasting at sister hotel Grand Reserve at the Meritage and it was incredible. Trinitas Cellars had great service and delicious wine!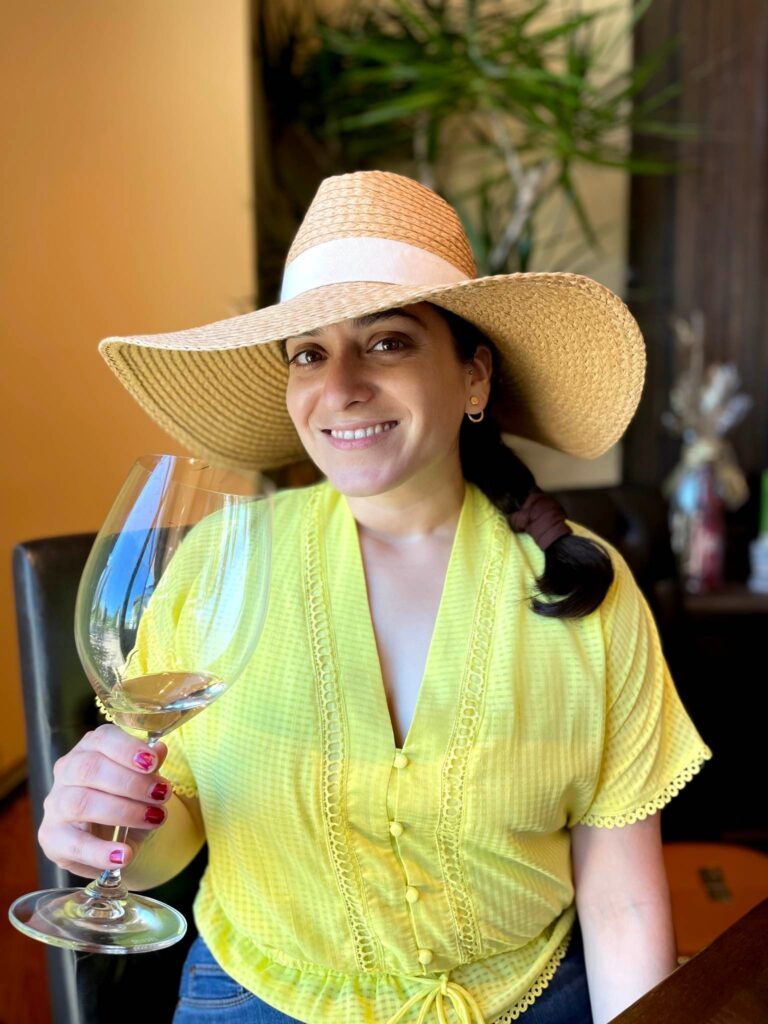 Mumm Napa
We love red and white wine but when we found out that we could do a sparkling wine tasting at Mumm Napa we immediately signed up.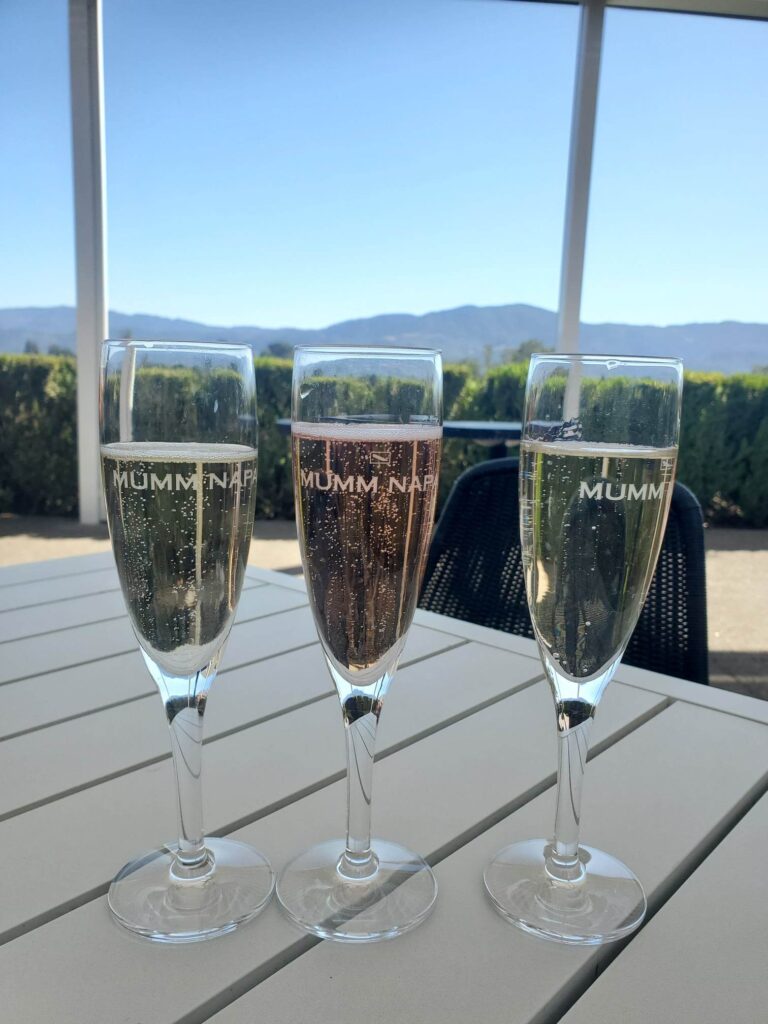 You can drink delicious sparkling wine and explore their vineyard!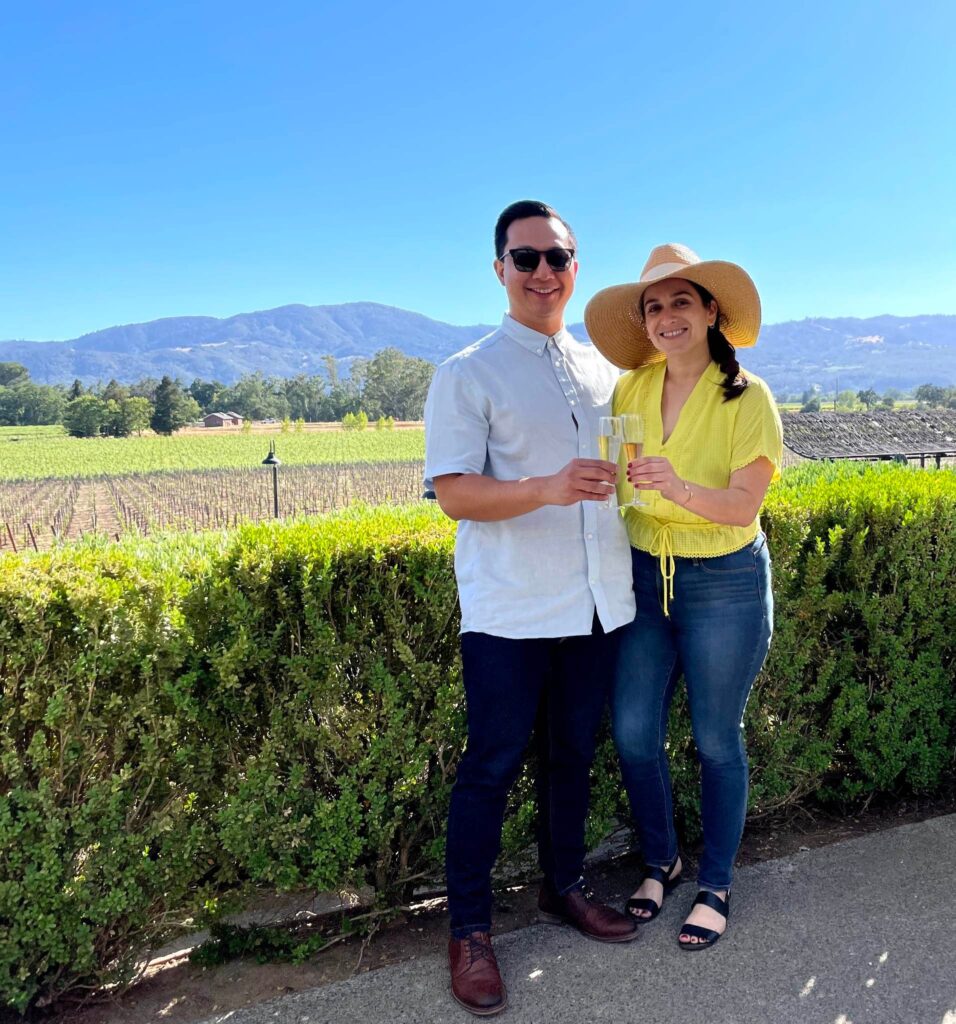 I would highly recommend making a reservation ahead of time as it gets pretty busy. It was a fun surprise to learn that Napa Valley has several places to enjoy sparkling wine.
Mumm Napa Valley has roots that can be traced back to G.H. Mumm, a leading international champagne brand in France. We loved the sparkling wine at Mumm and ended up walking out of there with three bottles. We have one bottle left that we're saving for a special occasion!
Charles Krug Winery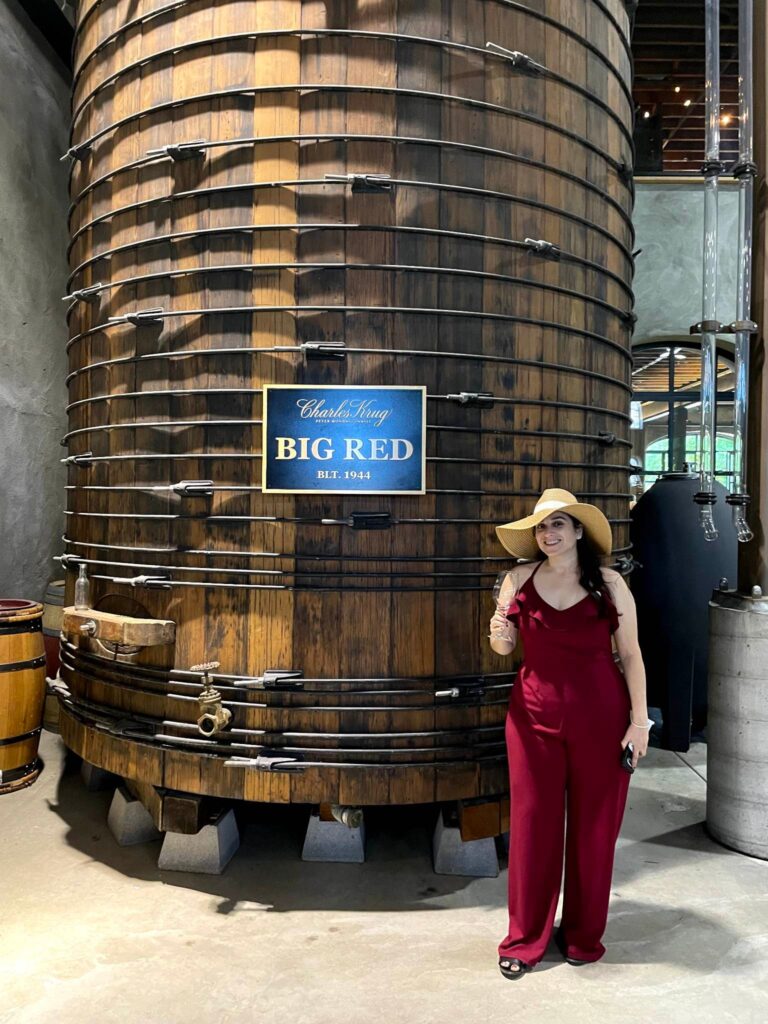 We visited the Charles Krug winery and it was so beautiful. It is home to Napa Valley's first ever tasting room so there's a ton of history here! The wine was excellent.
Sky and Vine Rooftop Bar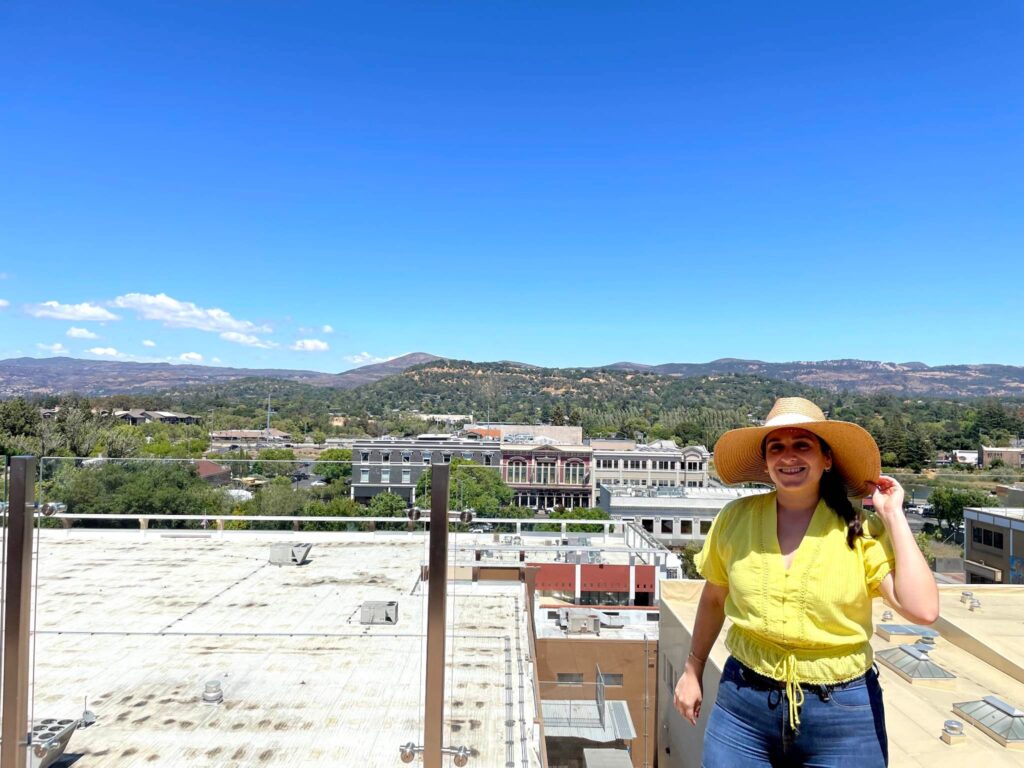 If you get tired of drinking wine, you can stop by Sky and Vine rooftop bar and have yourself a cocktail while enjoying these views!
What to See & Do
Now here is the main part of this bucket list, what to see/do! Enjoy the list and let me know what else needs to be added!
Napa Valley Wine Train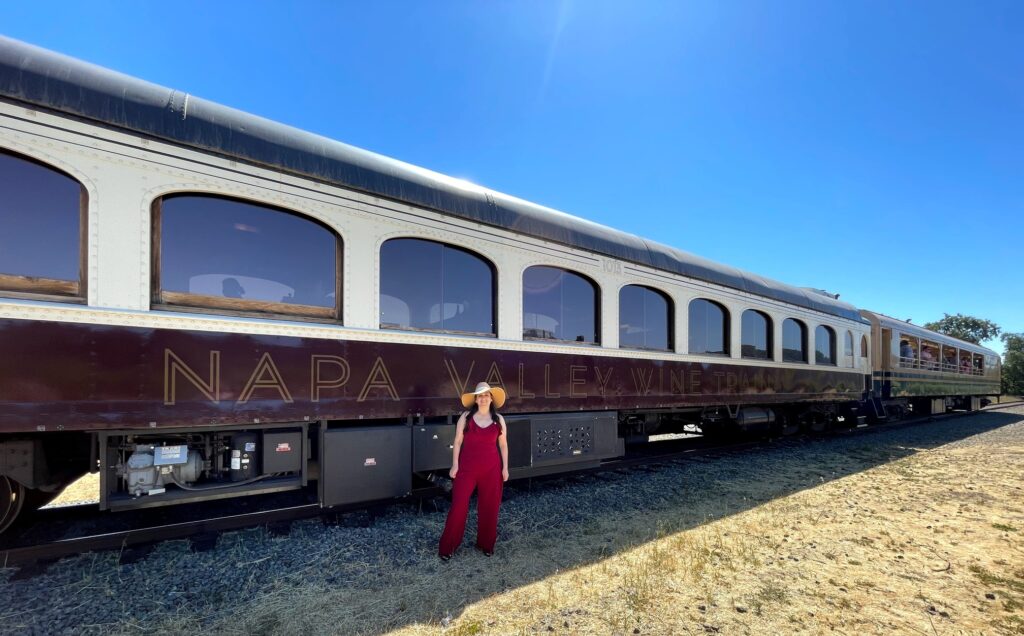 A trip to Napa is not complete without a ride on the Napa Valley Wine Train! Make sure to book your tickets early because the train fills up very quickly. At first glance it seems a little pricey but if you take into account that the price includes transportation to multiple wineries with multiple tastings and tours, food and an overall incredible day, I'd say it's worth it! Check out more information and my full review here.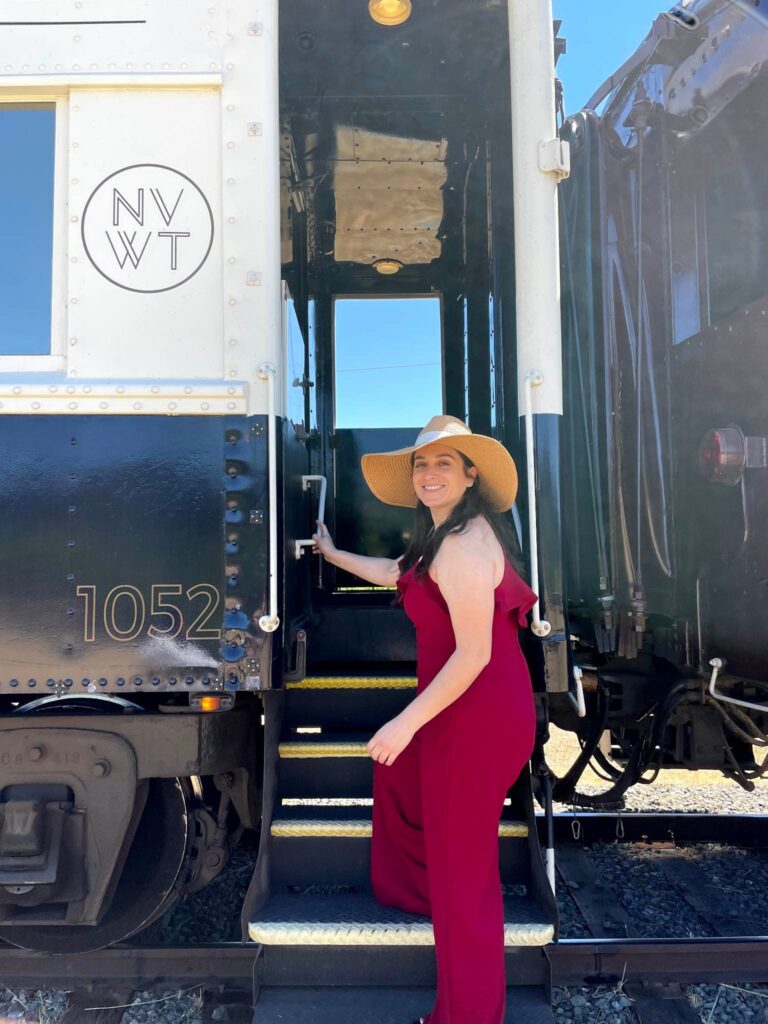 Explore Golden Gate Bridge and Fisherman's Wharf area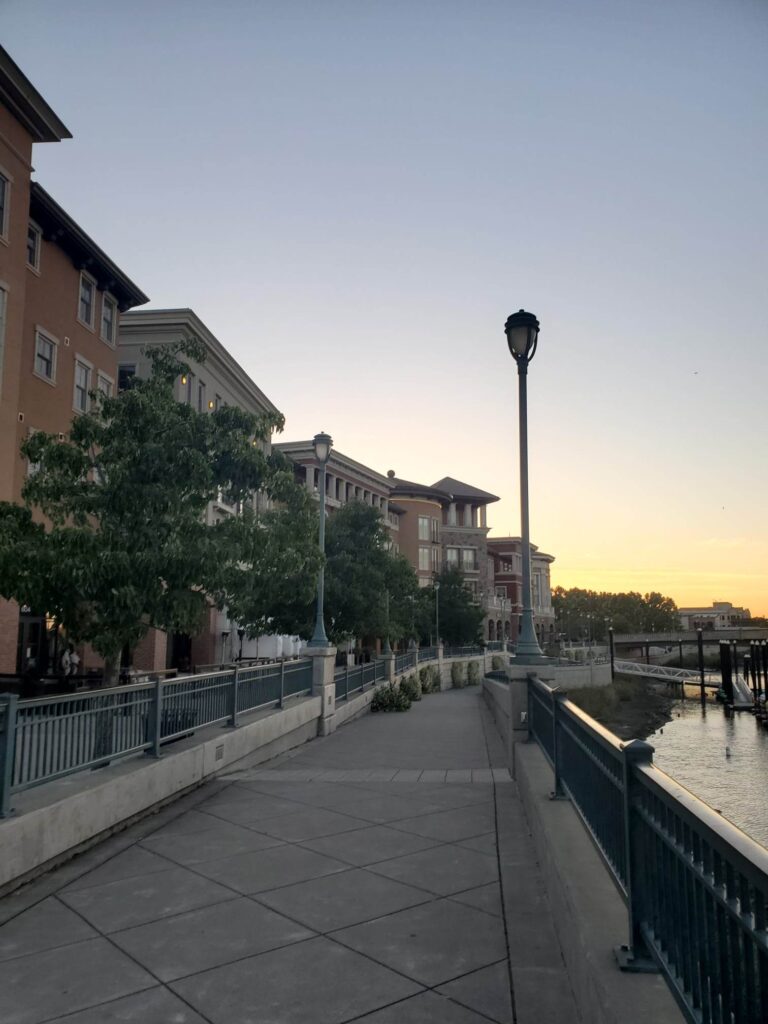 The Golden Gate Bridge and Fisherman's Wharf area is really nice to walk around in and there are shops and restaurants nearby as well.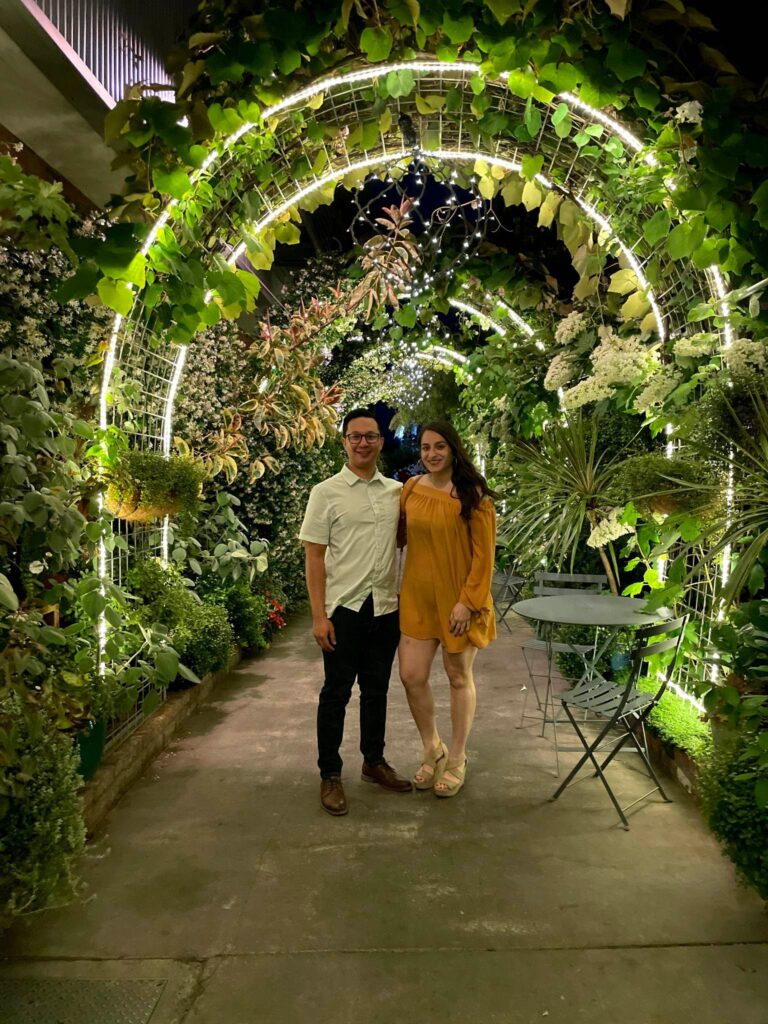 Explore Downtown Napa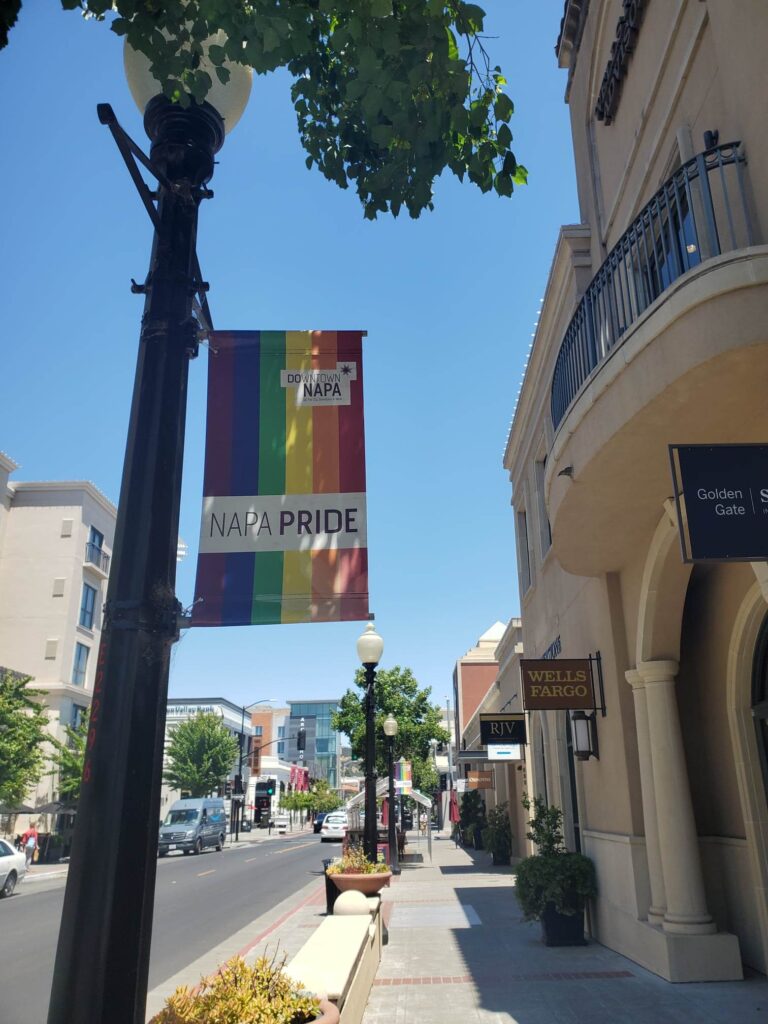 Downtown Napa has a lot of shops and restaurants and again, it's nice to walk around!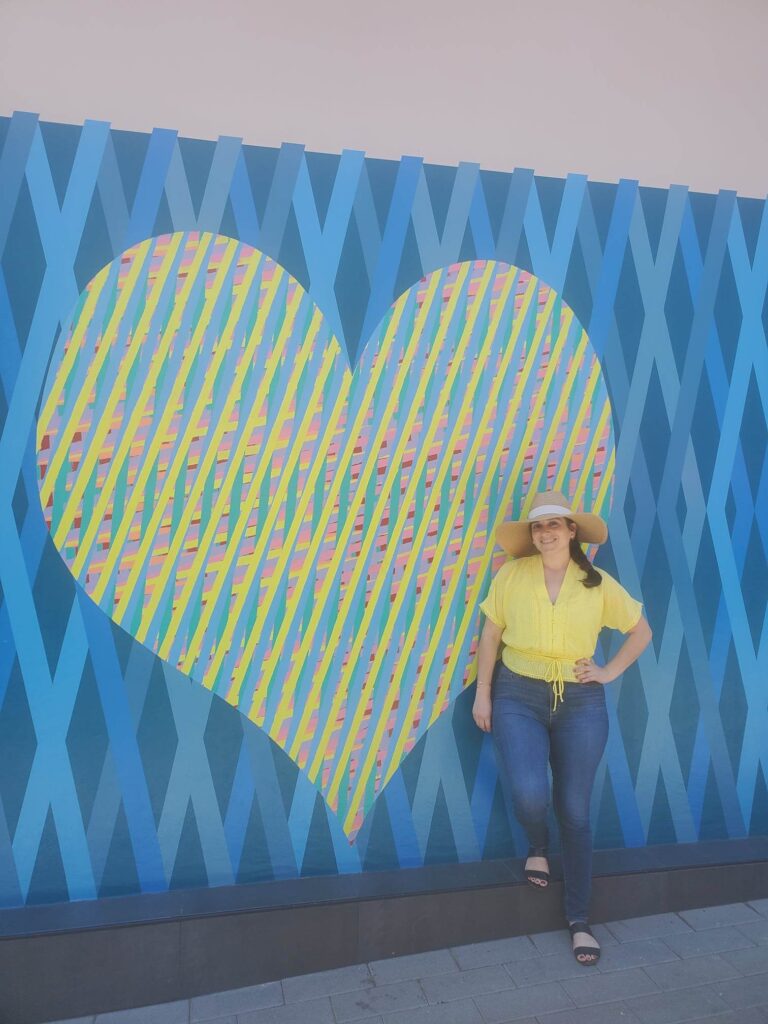 There's plenty of street art as well!
Oxbow Public Market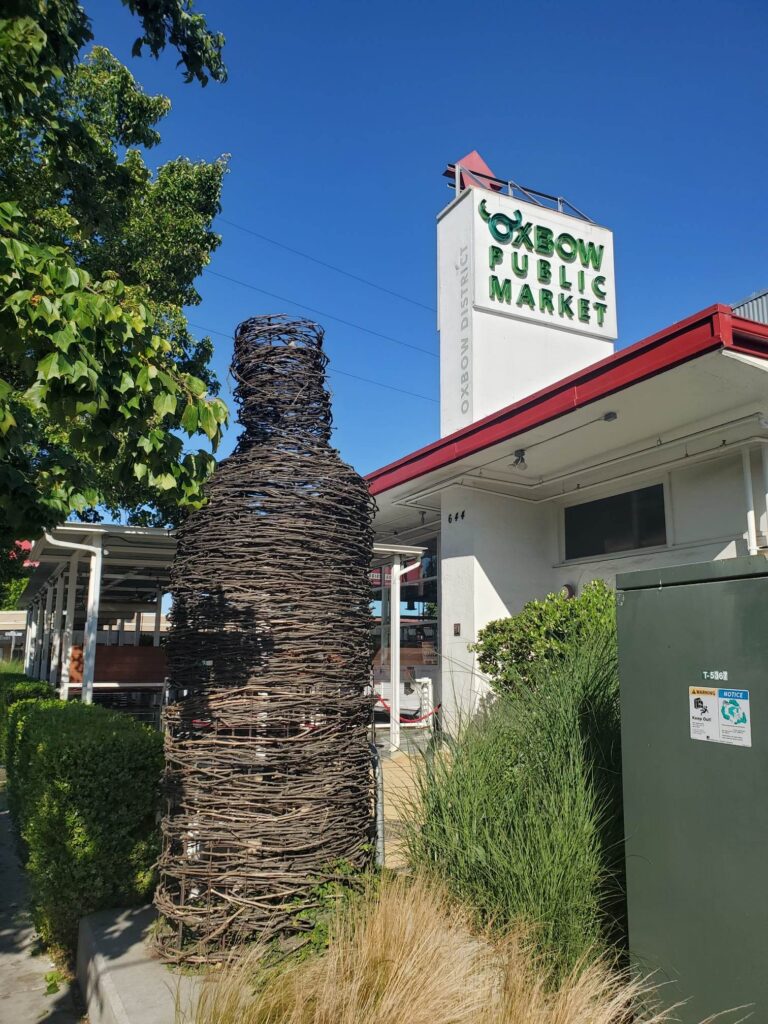 Oxbow Public Market is a sprawling marketplace features a riverside deck, food vendors, local produce & more.
Giant Napa Valley Welcome Sign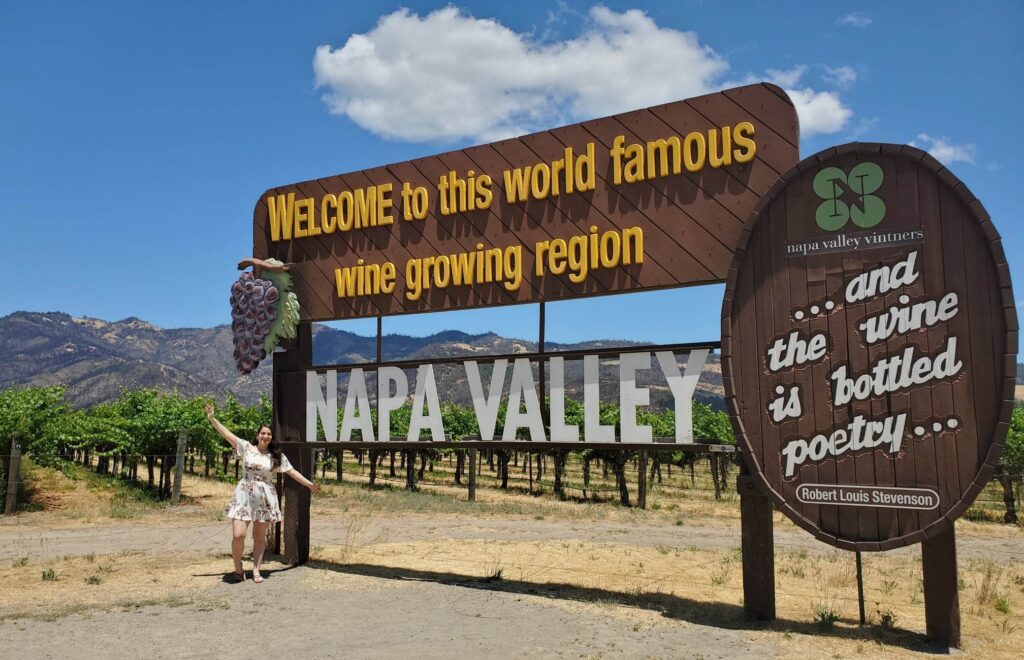 You cannot go to Napa Valley without stopping to take a photo with this giant sign! It's ICONIC.
Napa Book Mine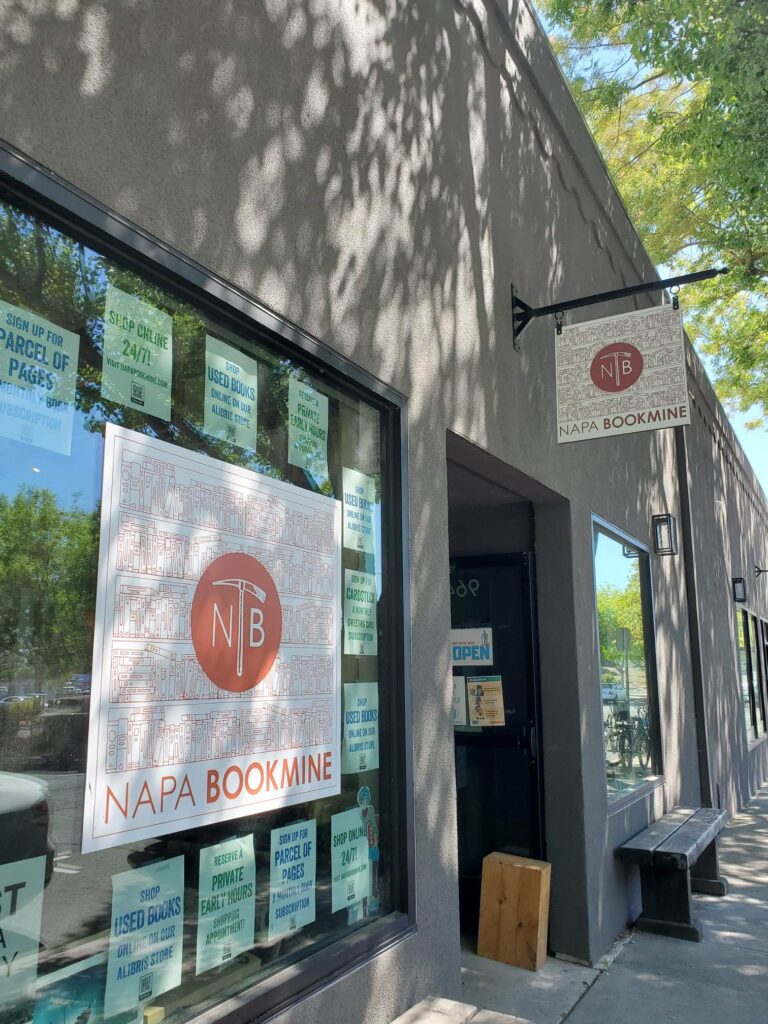 If you are an avid reader, I recommend you check out Napa Bookmine!
Upcoming Events
And finally, check out the events that will be happening in Napa Valley while you are in town to see what else you can add to your bucket list!
---
I had the best time in Napa and cannot wait to return. I hope this post inspires you visit.
Thank you all for reading, and stay enthusiastic!
Feel free to follow the adventure on social media
Facebook / Instagram / Twitter / Youtube
-Maira