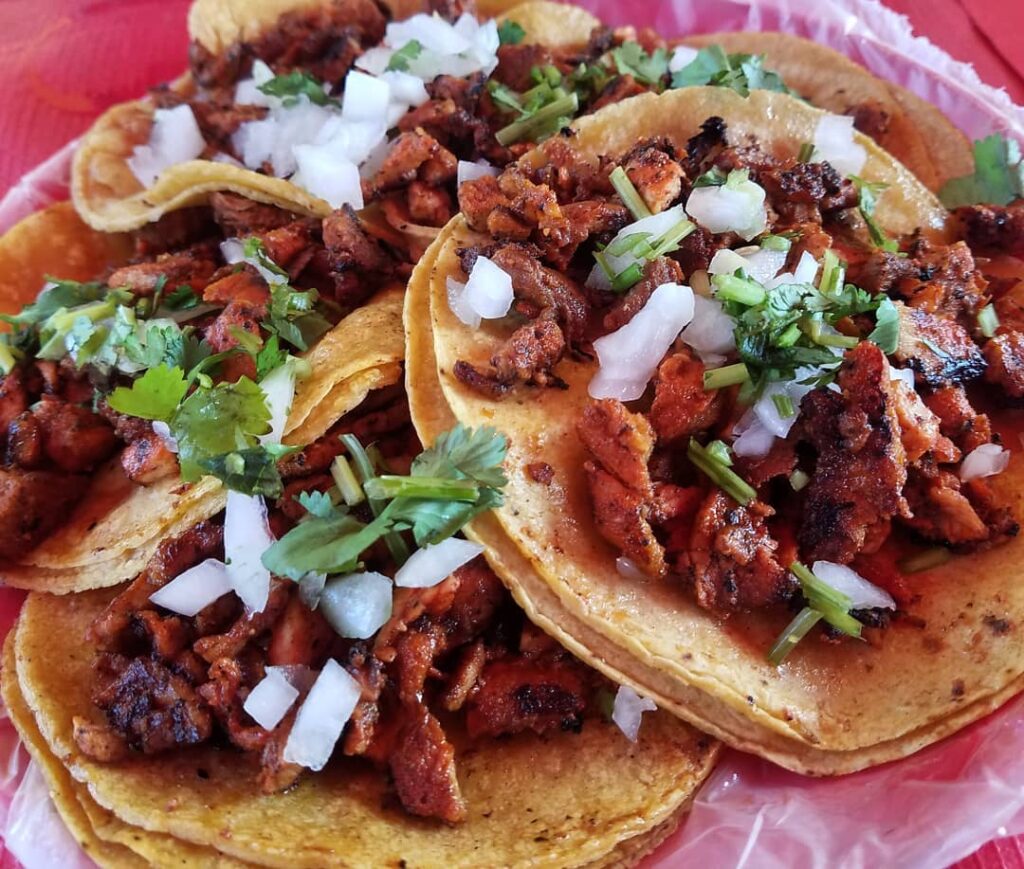 Here at Enthusiastic About Life, we are huge fans of all sorts of different food. As I travel the United States, I love seeing the variety in tacos. Check out all of my favorite tacos and let me know which spot sounds the best!
Arizona
BACKYARD TACO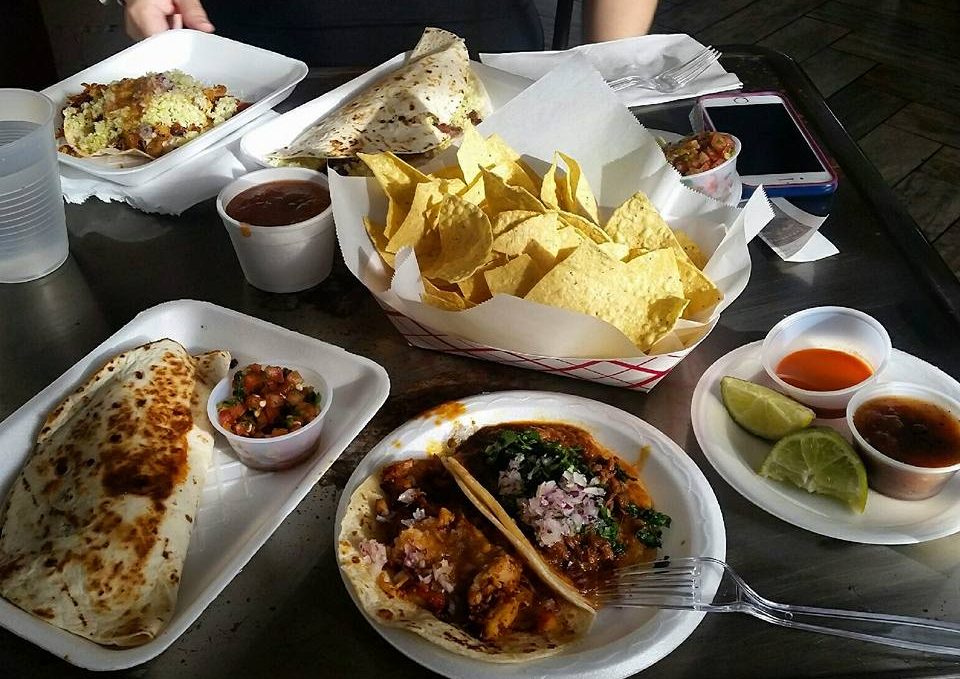 The tacos at Backyard Taco in Mesa and hands down, some of the BEST tacos and salsa and quesadilla I've had in Arizona. I had the chicken and birria tacos and the carne asada quesadilla!
BARRIO CAFE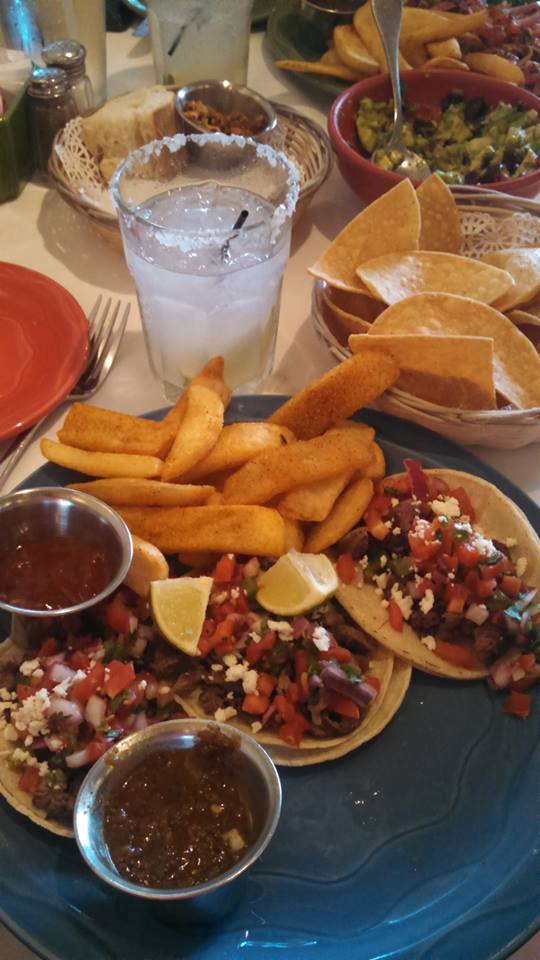 Oh man, Barrio Cafe is money, hands down. This place had some of the tastiest tacos I've ever tasted and I'm Mexican so you know I've tried good tacos. Highly, highly recommend this place for amazing Mexican food. The margaritas are also very strong. The place itself is so unique and has some beautiful artwork. I had the opportunity to meet the Chef at the Phoenix Cook festival and I got to see her do some demos and she's great.
BARRIO QUEEN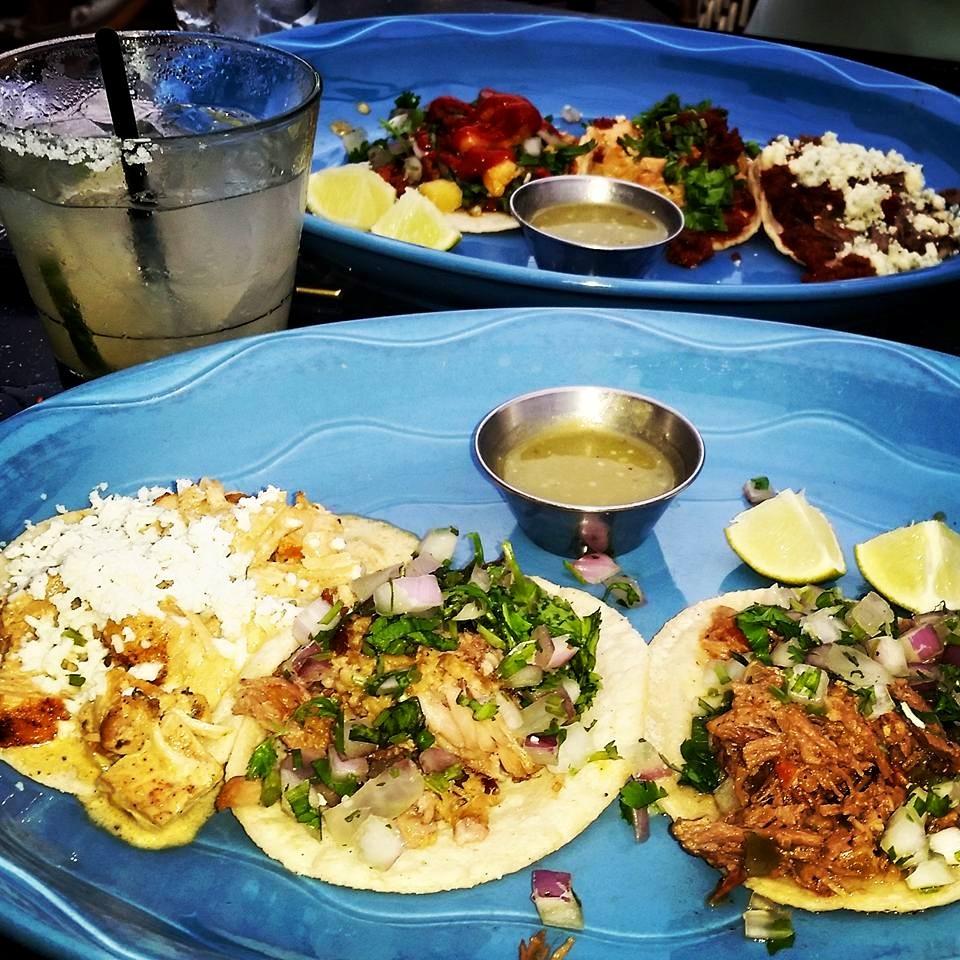 The tacos at Barrio Queen make taco Tuesday my favorite day of the week! Omg so delicious. My favorite was the al pastor taco and I loved the margaritas! I recommend this spot if you need some tacos in your life and you are chillin' in Scottsdale!
BLANCO TACOS & TEQUILA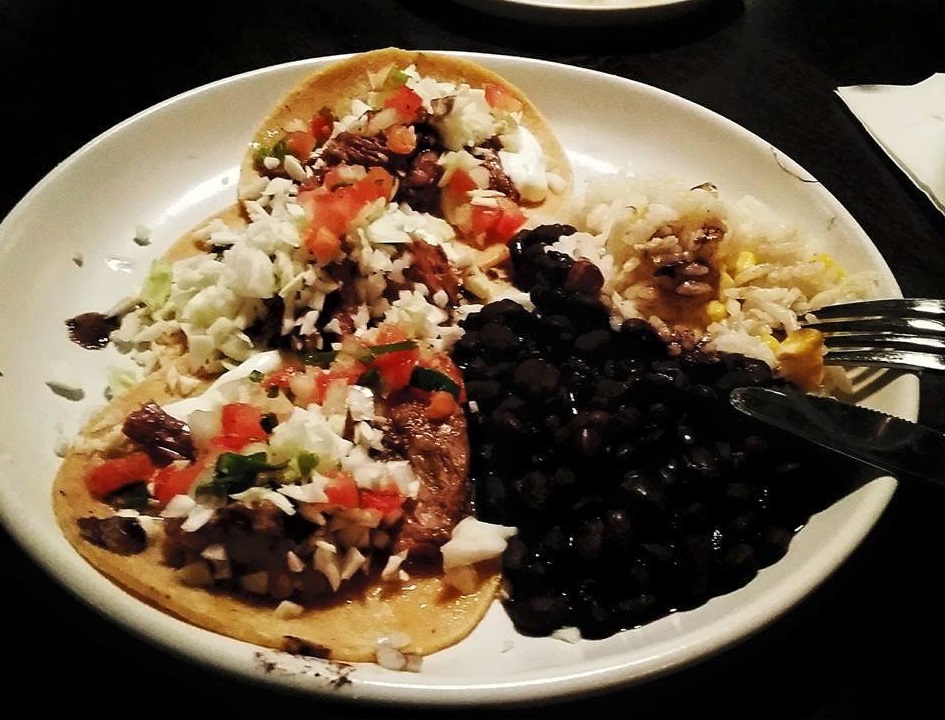 I had the machaca tacos at Blanco Tacos & Tequila! Delicious.
CRESCENT BALLROOM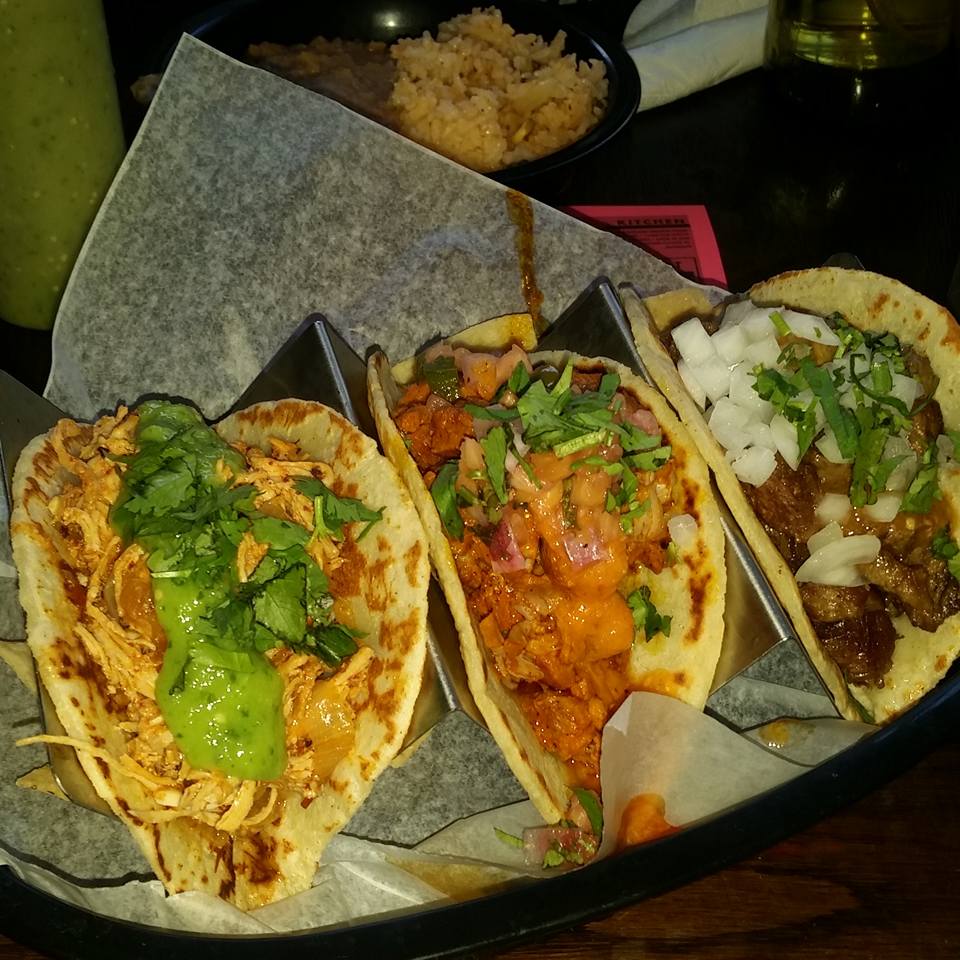 I've partied here and only recently found out that they are well known for their tacos (their tortillas are home-made!). Definitely coming back. I had the carne asada, pork, and chicken tacos. So flavorful and the home made tortillas are some of the best I've tasted in the valley!
LA FLOR DE LA CALABAZA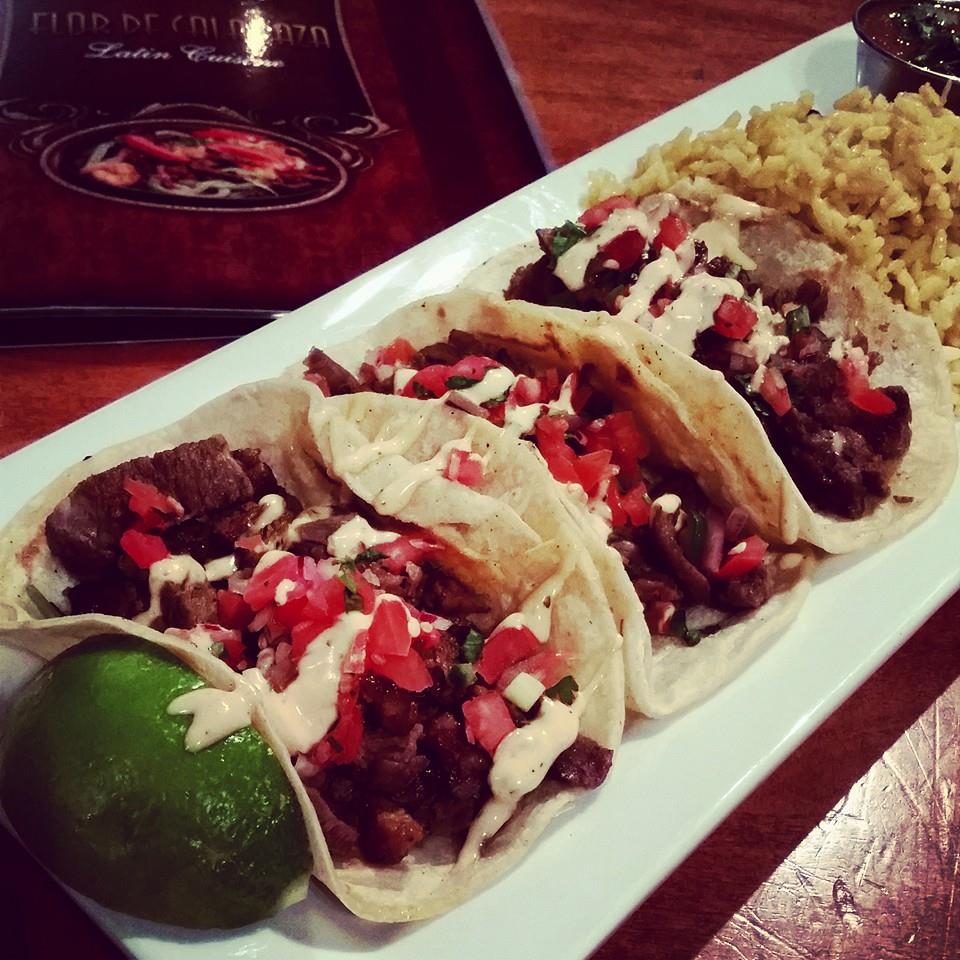 We tried La Flor de La Calabaza and this place had really good tacos and a great atmosphere! They also have 99 cent margaritas every Tuesday! Highly recommend if you're in the area! Super classy, fancy mexican food.
GALLO BLANCO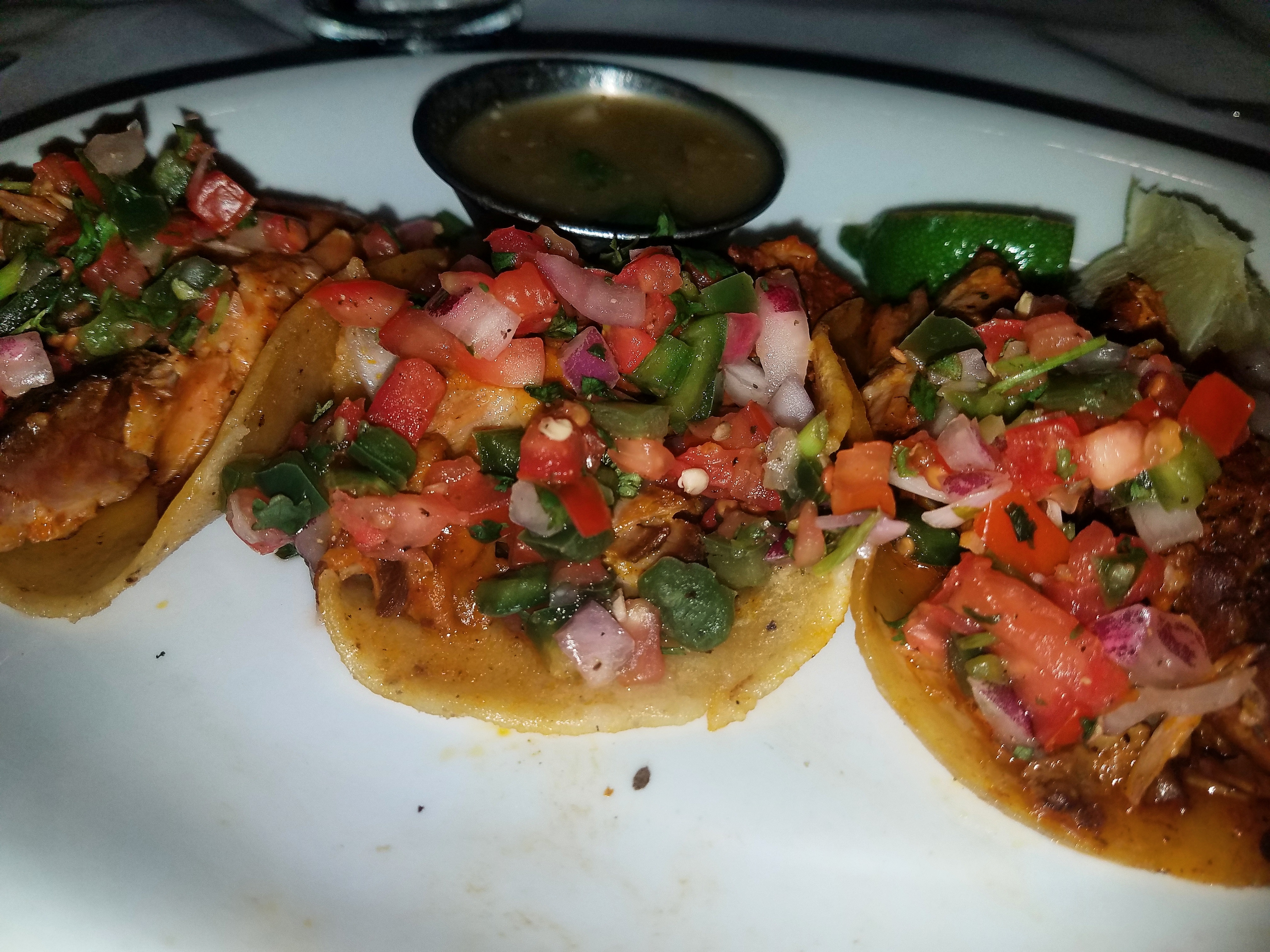 If you like tacos, sharing food, and unique cocktails then this is is the spot for you and your lover. Both the indoor and outdoor seating areas are romantic, they have some of the best tacos I've ever had. I personally like how you can build your own tacos if you like because they bring you the meat and toppings and basically unlimited tortillas! Their bartenders are amazing and every time I go, I tell them to surprise me and I have not been disappointed yet.
NI DE AQUI NI DE ALLA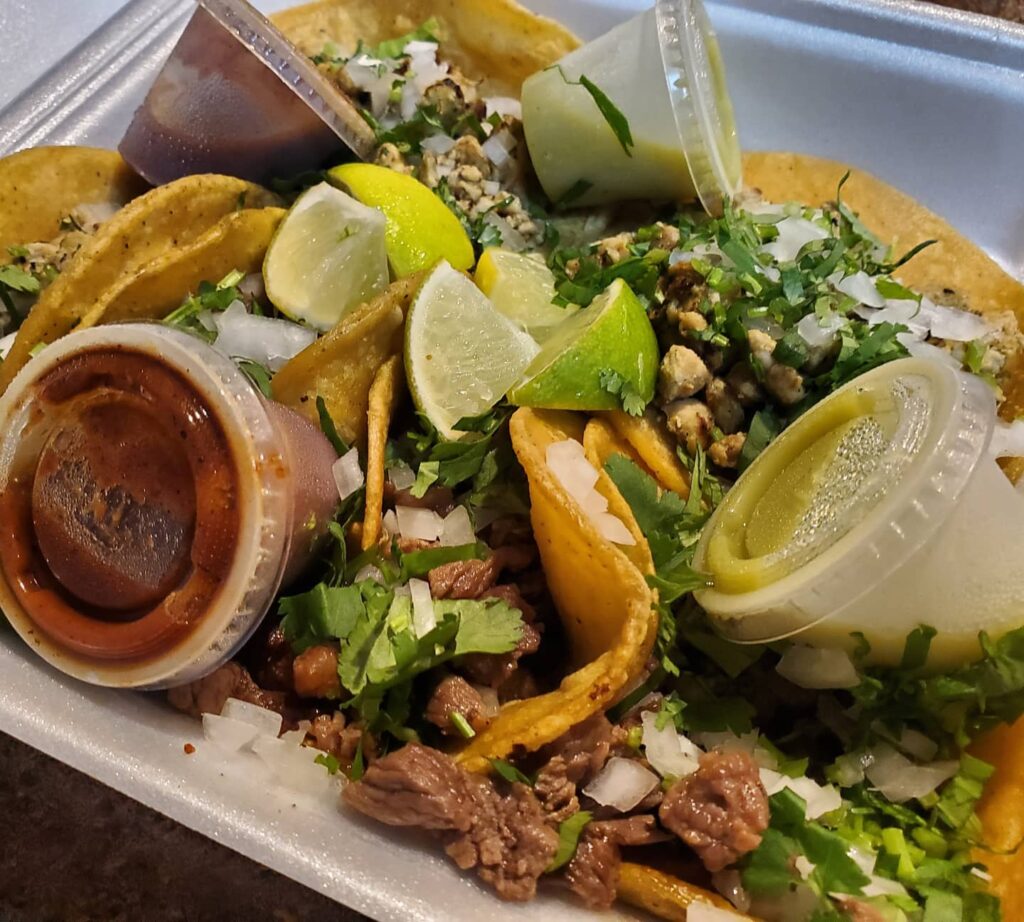 I had the most delicious tacos (chicken, al pastor and carne asada) from Ni de Aqui Ni de Alla food truck and I highly recommend. Look for them on Facebook!
LA SANTISIMA GOURMET TACO SHOP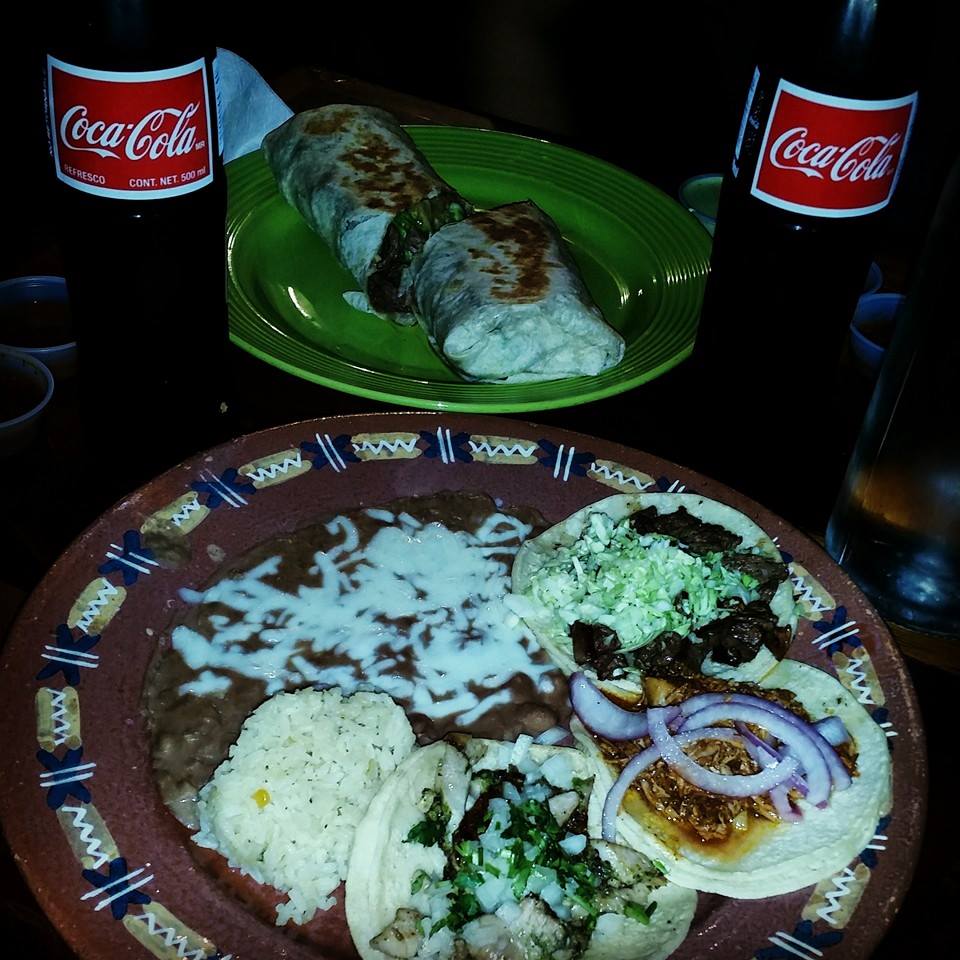 The street tacos at La Santisima 'Finix' were so good! They also had an amazing salsa bar with some of the most flavorful and spiciest salsa I've tasted in Phoenix.
LOS TAQUITOS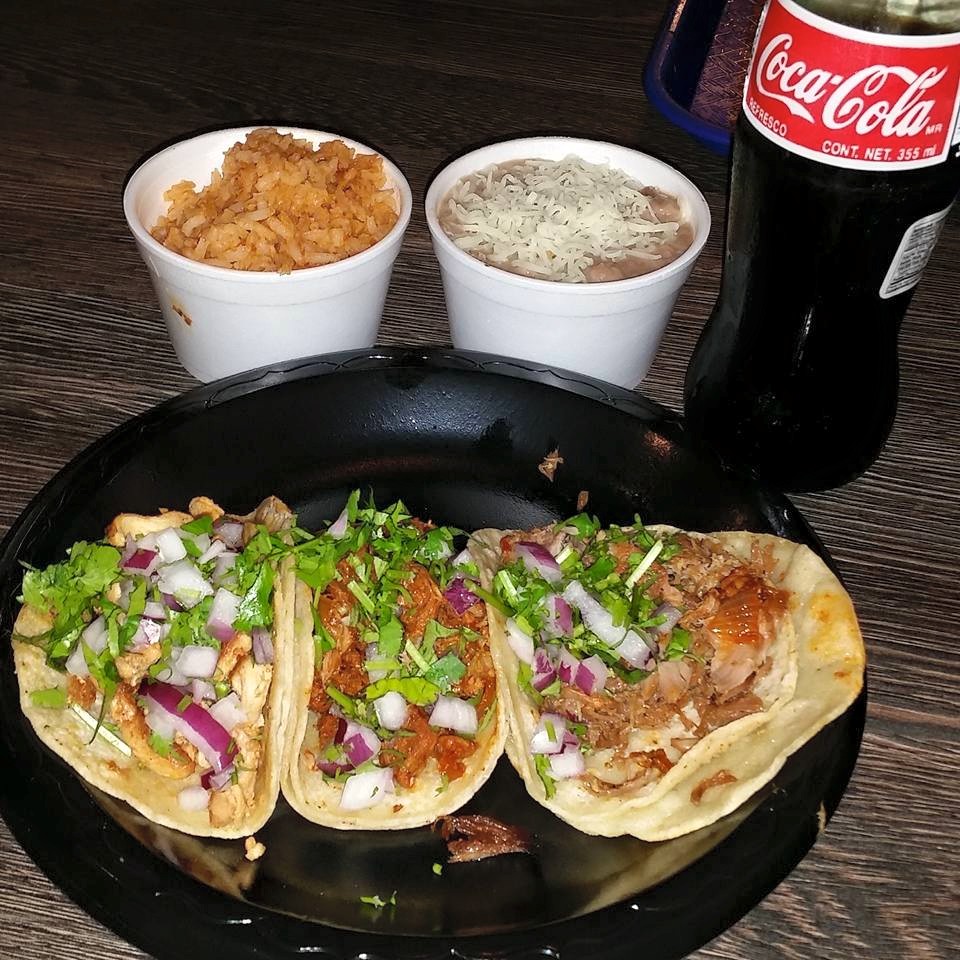 I tried the tacos at Los Taquitos!!! Delicious tacos and only $1 on taco tuesday! I may have to drive on this side of town more often just to eat these lol and I'm usually more of a red salsa kind of person but their green salsa is AMAZING. Highly recommend this place!
PATIO 7 AUTHENTIC NAVAJO CUISINE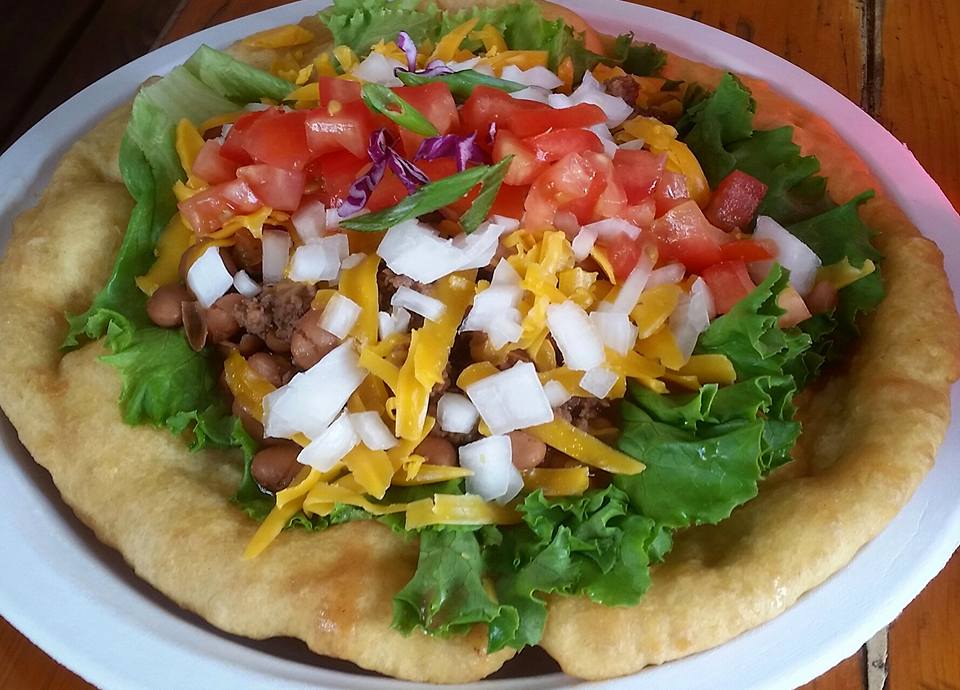 Not your typical Taco Tuesday submission but let me tell you that if you've never had an authentic Navajo fry bread taco, you need to add these to your food bucket list! I had the traditional beef taco on fry bread at Patio 7 and IT. WAS. DELICIOUS. Definitely not the healthiest thing I've ever eaten but the extra calories were so worth it.
PROVECHO TACOS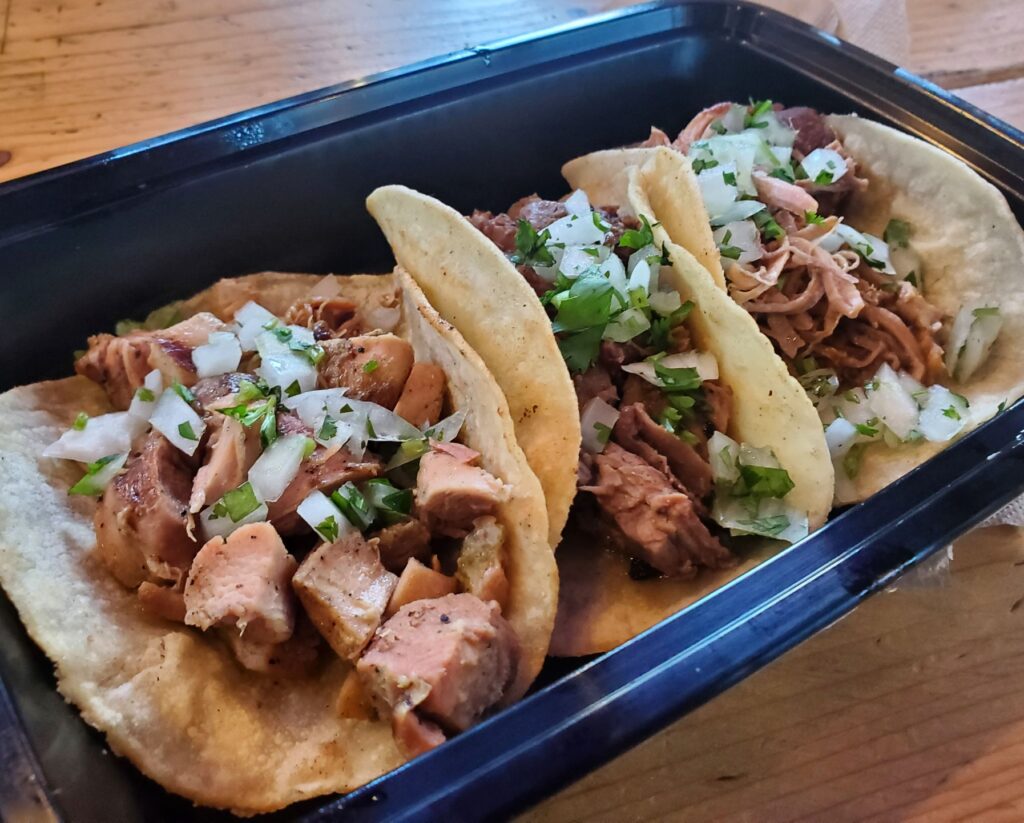 If you're looking for a fun, chill happy hour spot I recommend The Churchill in downtown Phoenix. Lots of outside seating, 2 bars, and several places to grab a bite! I tried the carne asada, chicken and carnitas tacos from Provecho and I am a fan! I recommend the carnitas!
RESTAURANT ATOYAC ESTILO OAXACA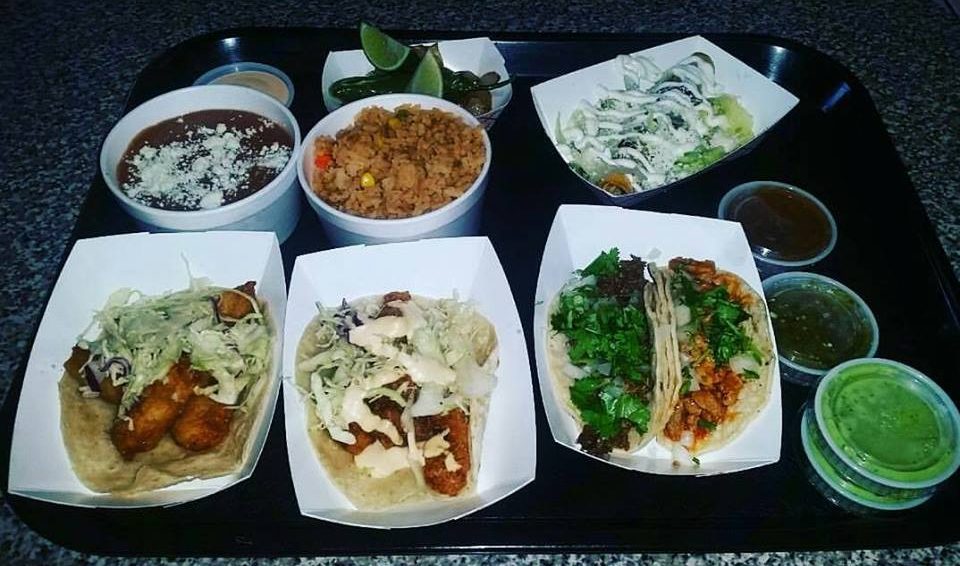 Omg y'all I finally made it out to the restaurant with the best fish tacos in Arizona and they are definitely worthy of that title. The food (specifically the fish tacos) at Restaurant Atoyac Estilo Oaxaca is delicious. The fish in the fish tacos are super flaky. The hype was not wrong. I also had the al pastor and carne asada tacos, rice and beans. What diet right? But seriously this place is delicious, definitely coming back for Taco Tuesday! Really good rice and beans and super reasonably priced. My mom had the fish taco and a dorado de res (rolled taco).
TA' CARBON MEXICAN GRILL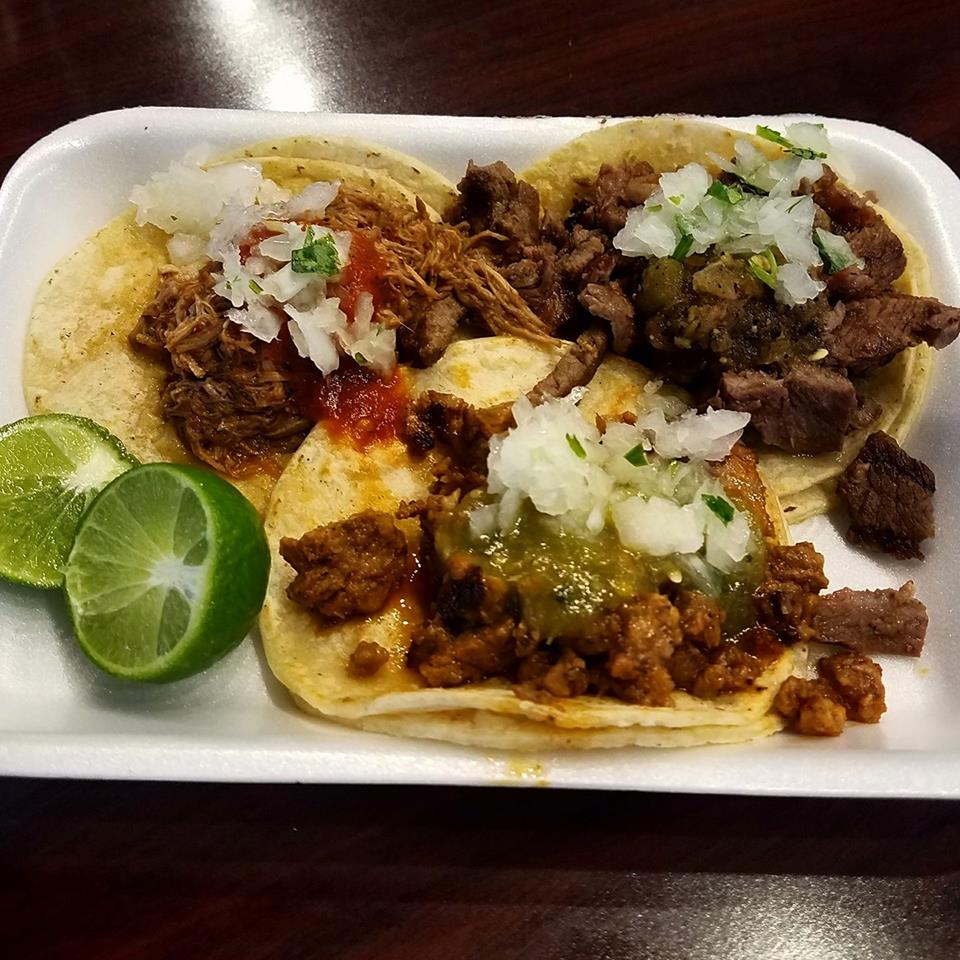 Ta Carbon is a delicious Mexican place, and their tacos are amazing as well! I mean just look at the picture, pictures don't lie!
TACOS CALAFIA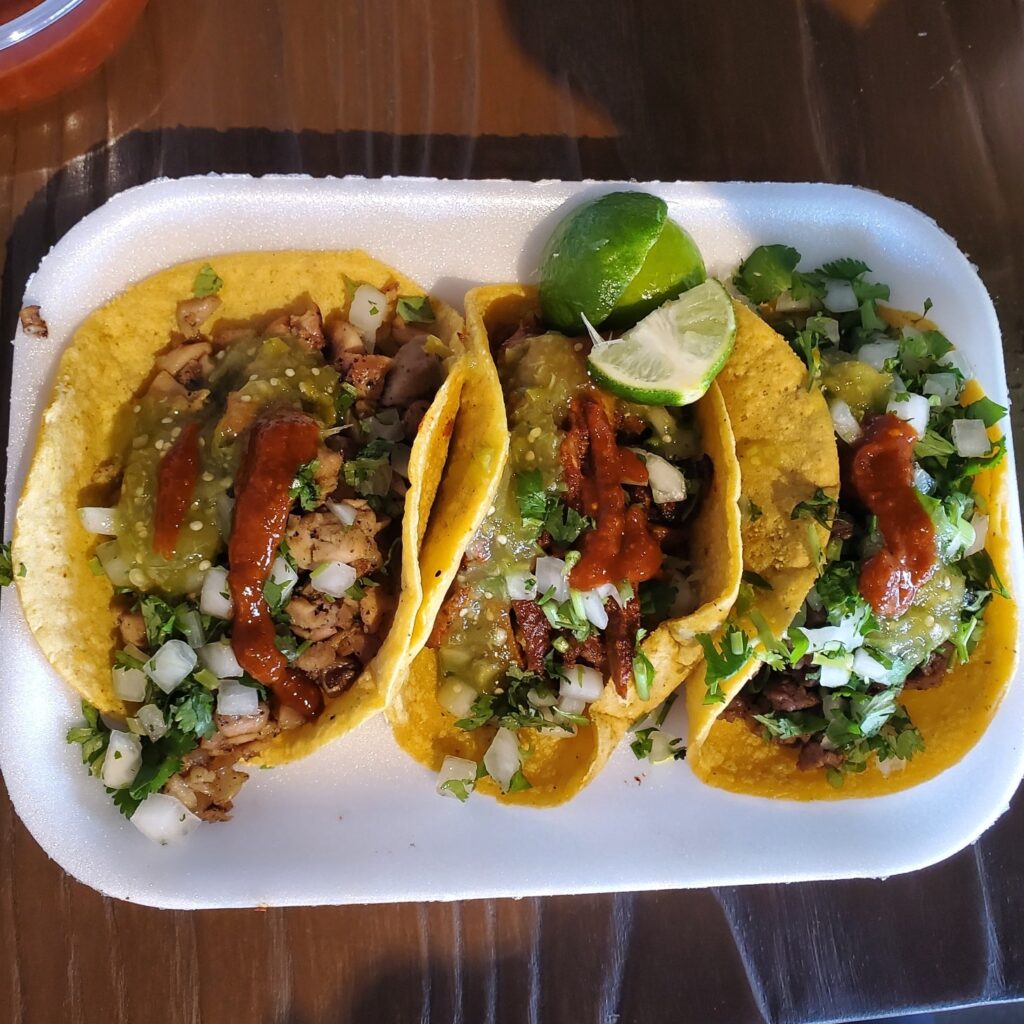 Tacos Calafia has delicious carne asada and the al pastor tacos but watch out for the red salsa, it's super spicy. The restaurant is HUGE and they also have super cheap and delicious margaritas!
TACOS HUICHO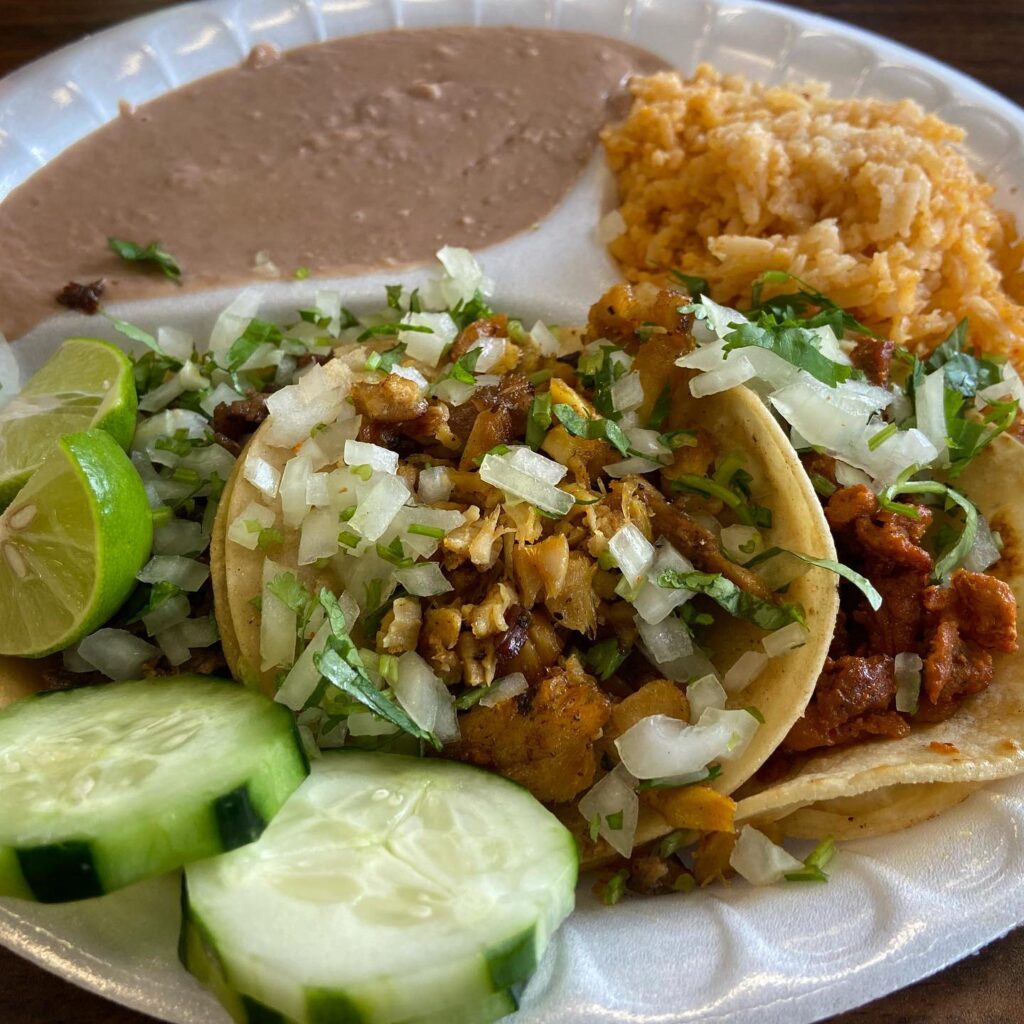 If you are craving some amazing (and cheap) tacos in Phoenix, look no further than Tacos Huichos! Their carne asada is *chef's kiss*!
TACOS EL YIYO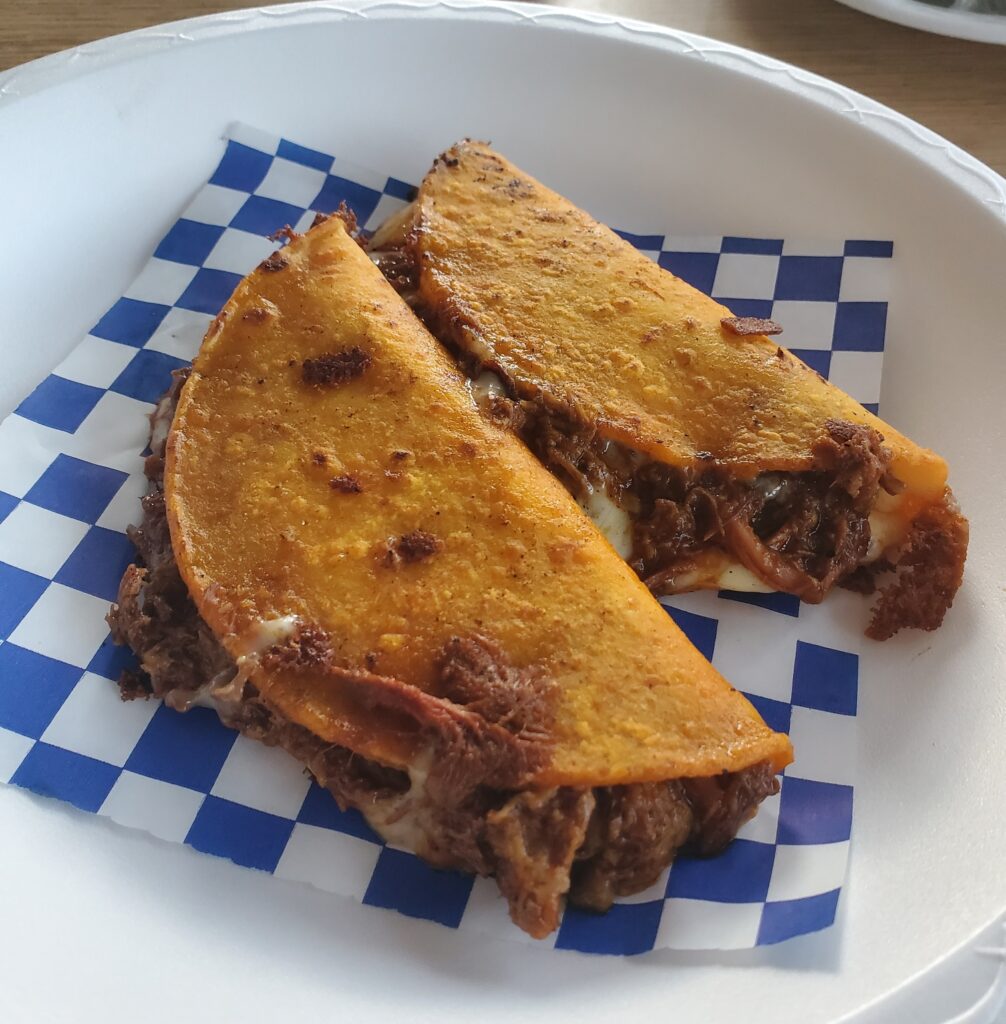 Tacos El Yiyo has delicious birria quesa tacos with the consommé. I'm lactose intolerant but I sacrificed my body for the tacos and it was worth it lol. They have a large outdoor seating area, delicious salsa, and they play such good music that it made us want to dance.
TAQUERIAS EL CHINO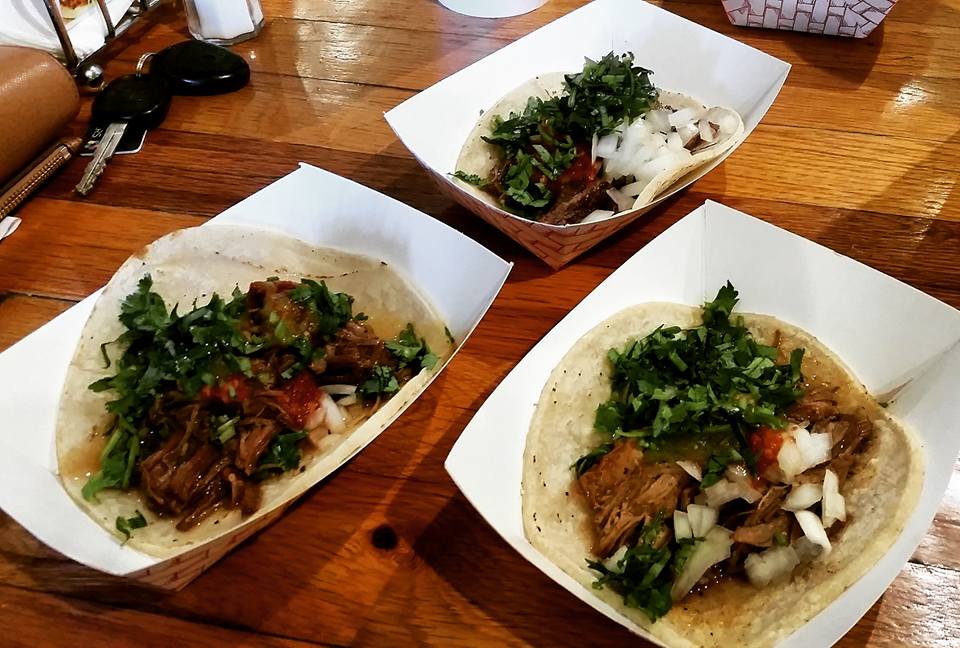 I tried Tacos El Chino and all the tacos were so good! All of the tacos had so much meat. I tried the carne asada, pollo asado (chicken), pork and the barbacoa. Usually the carne asada is my favorite but I was really loving the chicken tacos today. Their salsa bar is really spicy and delicious. A few tears may have slipped because it was so hot haha we recommend!
TAQUERIA Y CENADURIA CULIACAN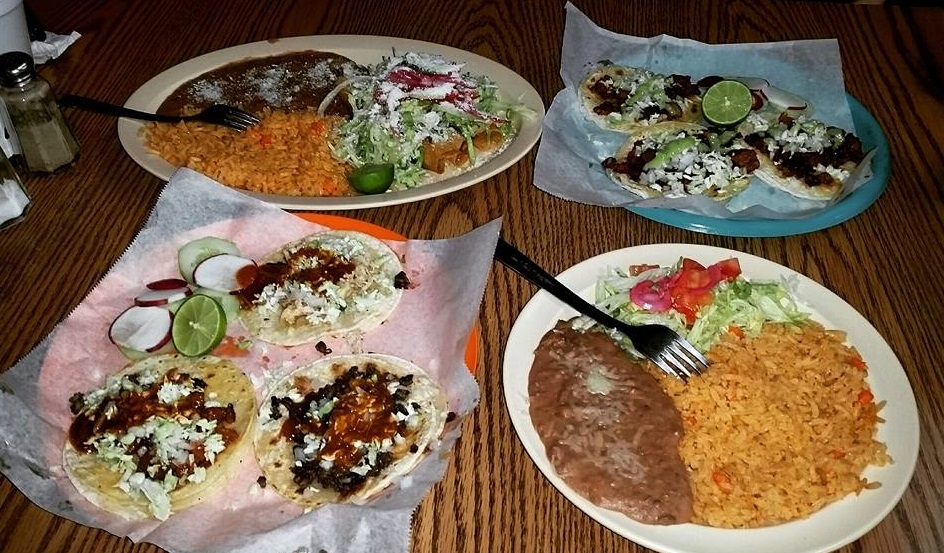 Finally got a chance to try Taqueria Y Cenaduria Culiacan! WOW. this place has some of the best carne asada tacos I've tasted! We highly recommend. My mom got the flautas and my sister and I got the tacos! P.S. this place smelled so good when we walked in that when my sister was in the middle of ordering, my mom rudely interrupted her so that she could get her food asap.
TACO GUILD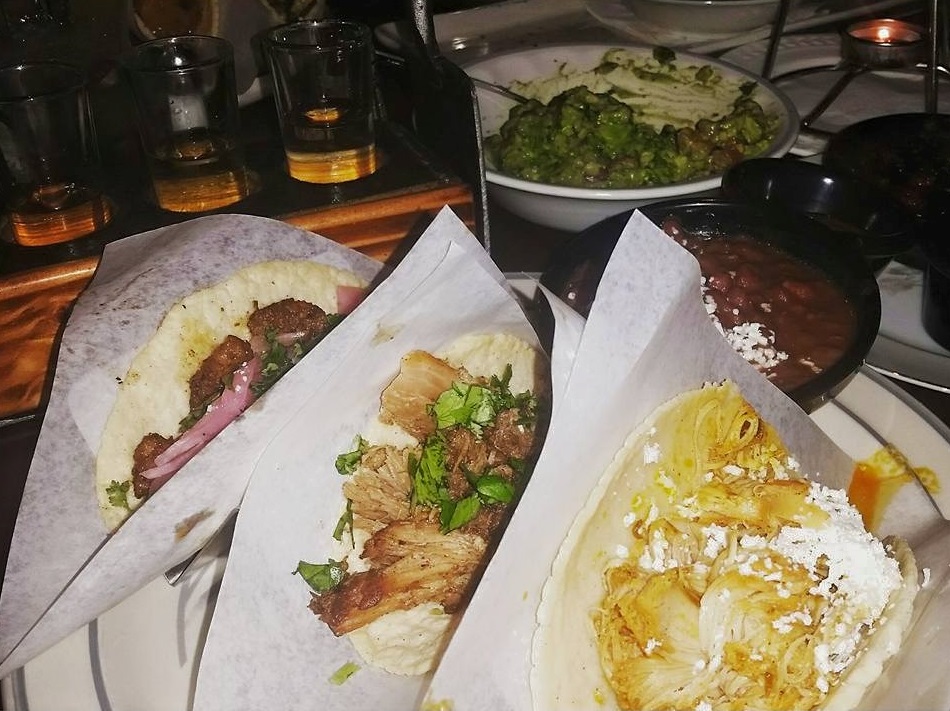 My cousin Brianda brought me to a bucket list restaurant: Taco Guild! Delicious chicken tacos and super cool restaurant. It used to be a church. And yes that is a flight OF TEQUILA.
TACOS MI RANCHITO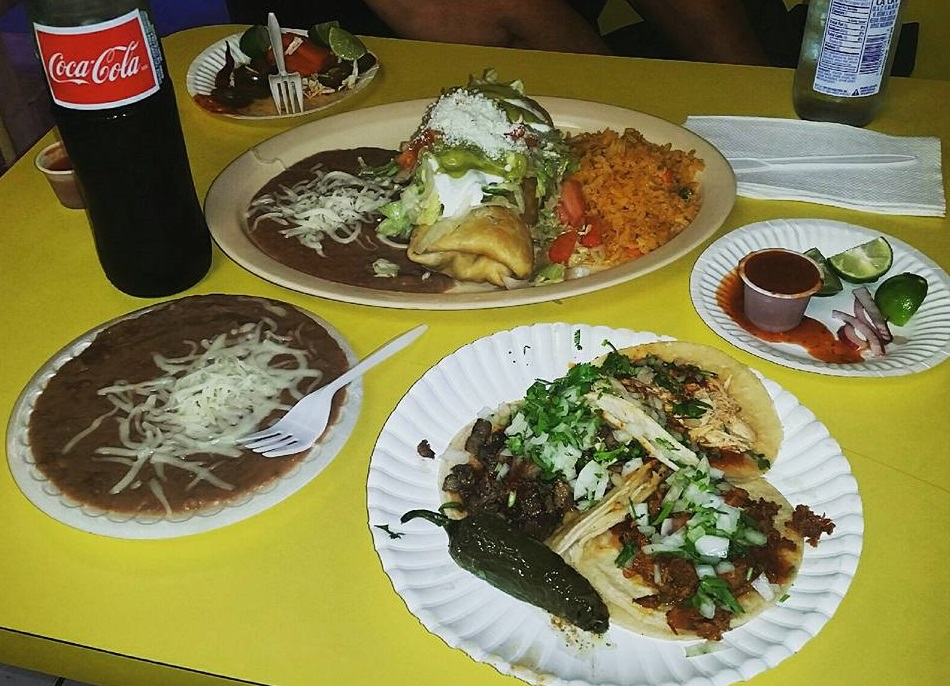 My mom and I tried the tacos at Tacos Mi Ranchito and oh my goodness, we highly recommend. These tacos were BOMB. My mom tried the chimi and she said it was delicious! We will be back, for sure.
TACOS SAHUARO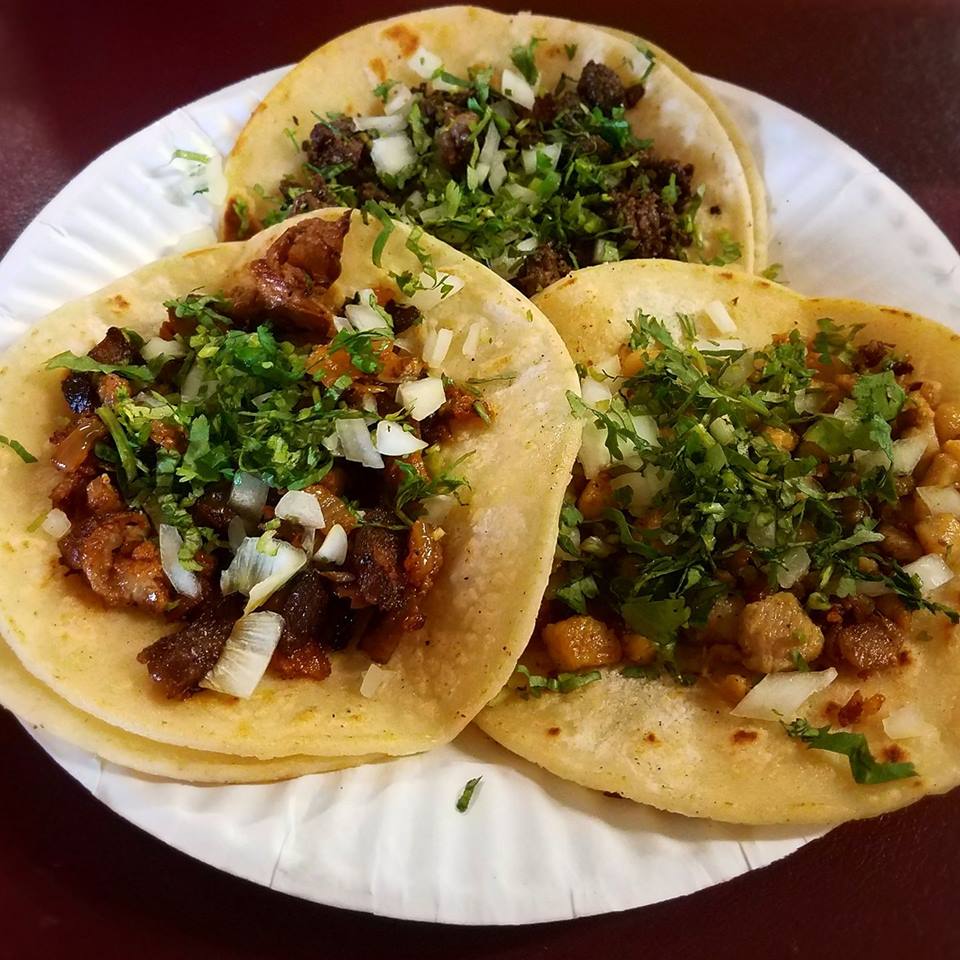 Tacos Sahuaro is my current fave taco spot in downtown Phoenix! The tortillas are homemade, the carne asada is so flavorful, the salsa is SPICY and the staff is so nice! Thanks Juan for turning me on to this spot!
TAQUERIA LOS YAQUIS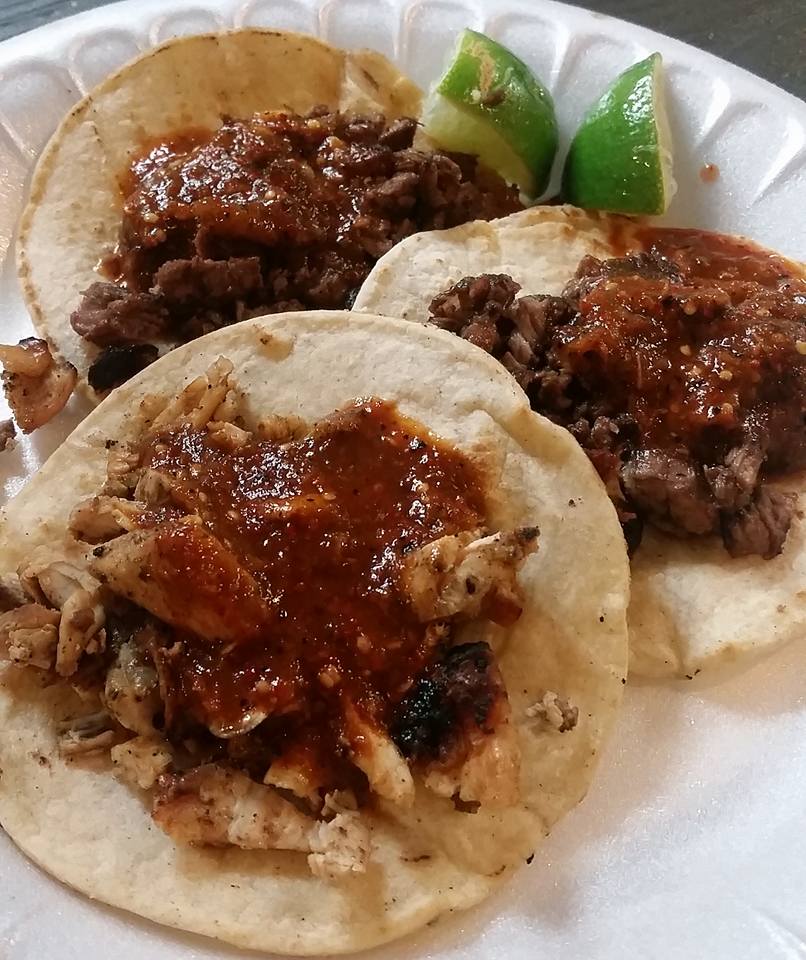 Absolutely no filter needed for these phenomenal tacos from Taqueria Los Yaquis in downtown Phoenix. I've gotten so many recommendations to try this place and it is definitely a top taco Tuesday spot. I had the classic carne asada and the pollo asado and both were super flavorful. Super cheap and delicious. Highly recommend! It is one of my favorite late night taco spots in the valley.
UNOS TACOS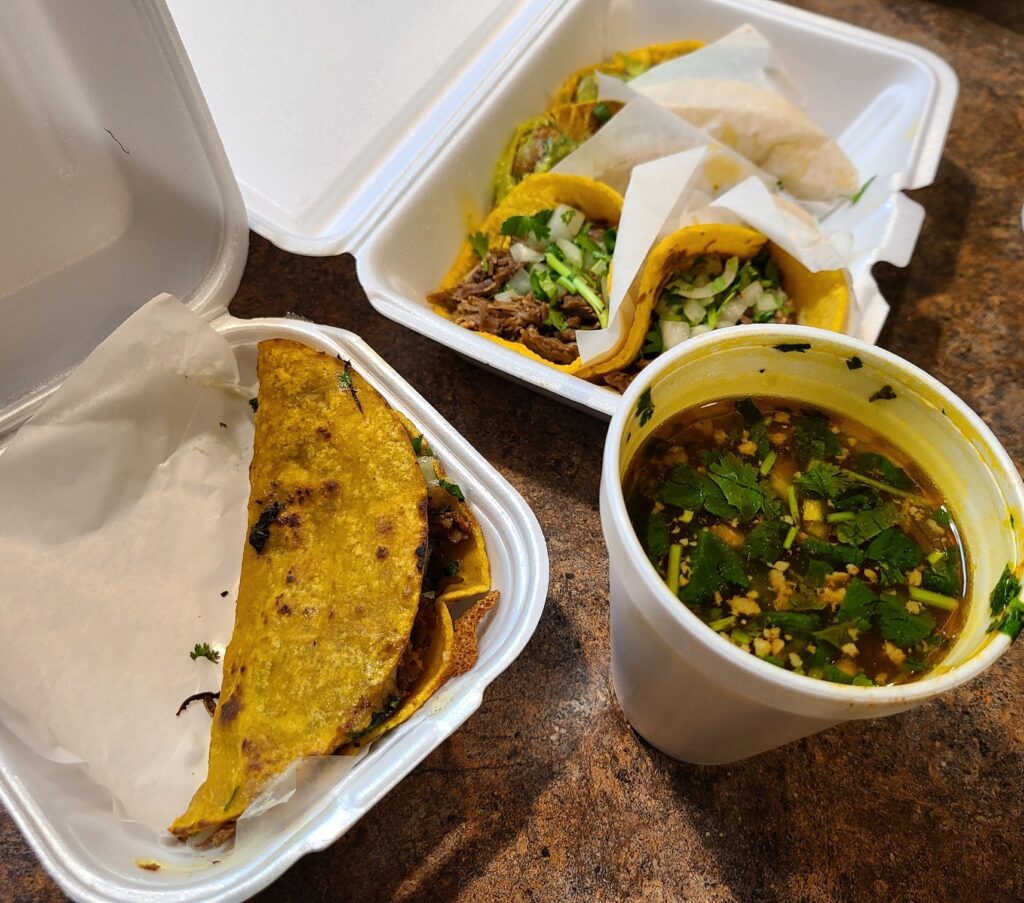 Today, we are featuring the BEST birria tacos, quesatacos (cheesy tacos) and consommé (birria soup) I've had in Phoenix! Seriously it was DELICIOUS and I can't wait to go back to Unos Tacos
California
CHINITOS TACOS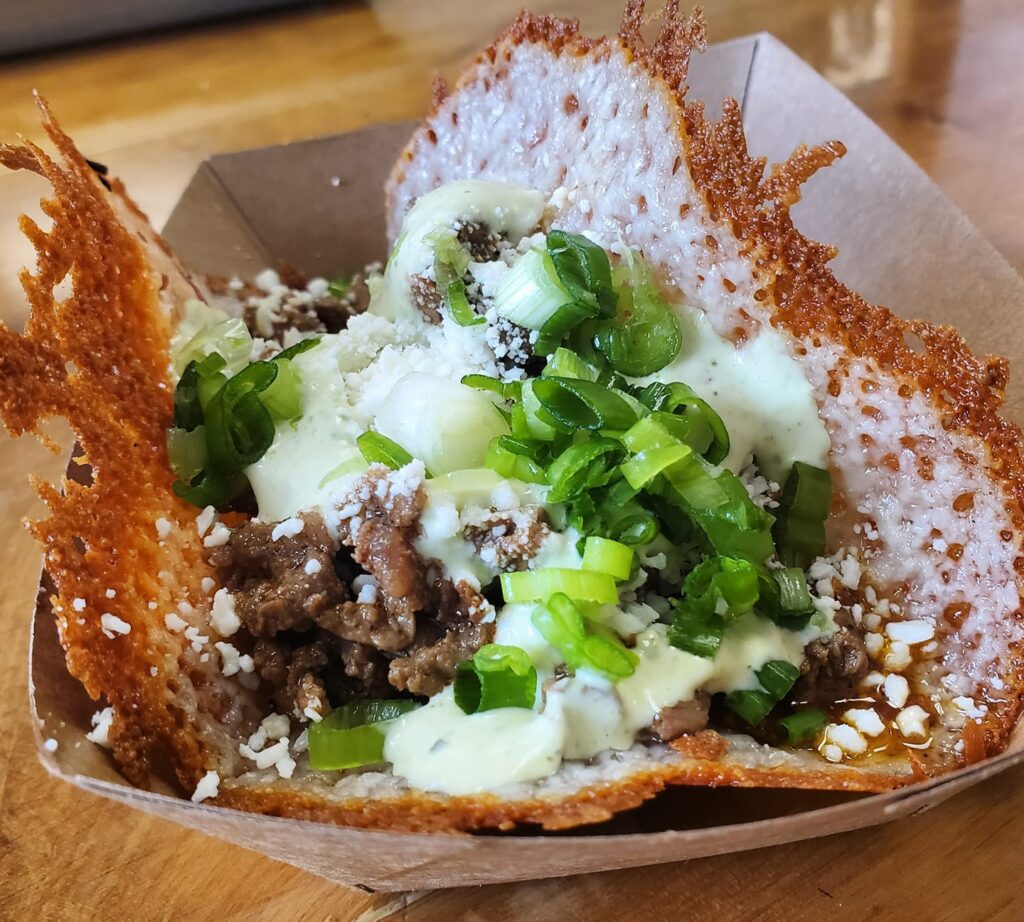 Is that a taco? Is that a tortilla? IS THAT BURNT CHEESE!!! Today's feature is a Long Beach, California special edition from my new favorite taco spot in Cali: Chinitos Tacos! This casual spot is a fusion between Mexican and Asian flavors and was recommended by my ultimate foodie friend Lory! This taco shell is made out of cheese and it's as delicious and unhealthy as it sounds lol. The carne asada was so flavorful with hints of Asian flavors and I wish I could eat it everyday. Stay tuned for more posts on Chinitos Tacos because their cajun beans and horchata thai iced tea blew me away!!
TAQUERIA TLAQUEPAQUE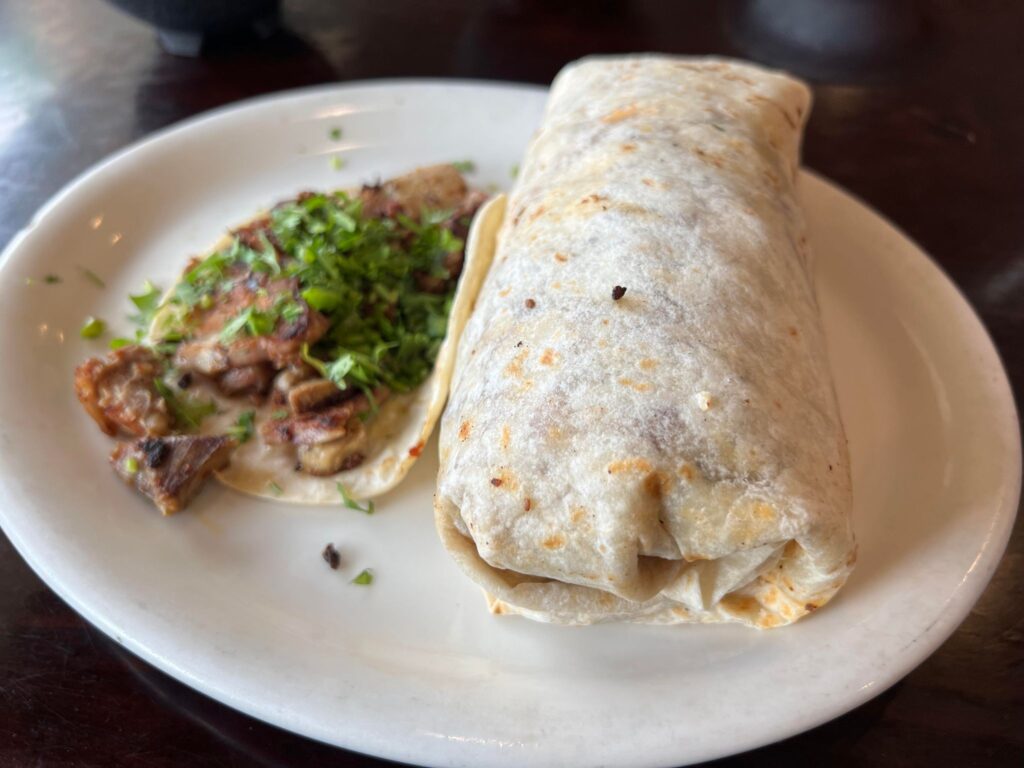 If you're looking for a no frills place with incredible Mexican food then I highly recommend Taqueria Tlaquepaque. I loved their al pastor and barbacoa tacos! They have really good chips and salsa too!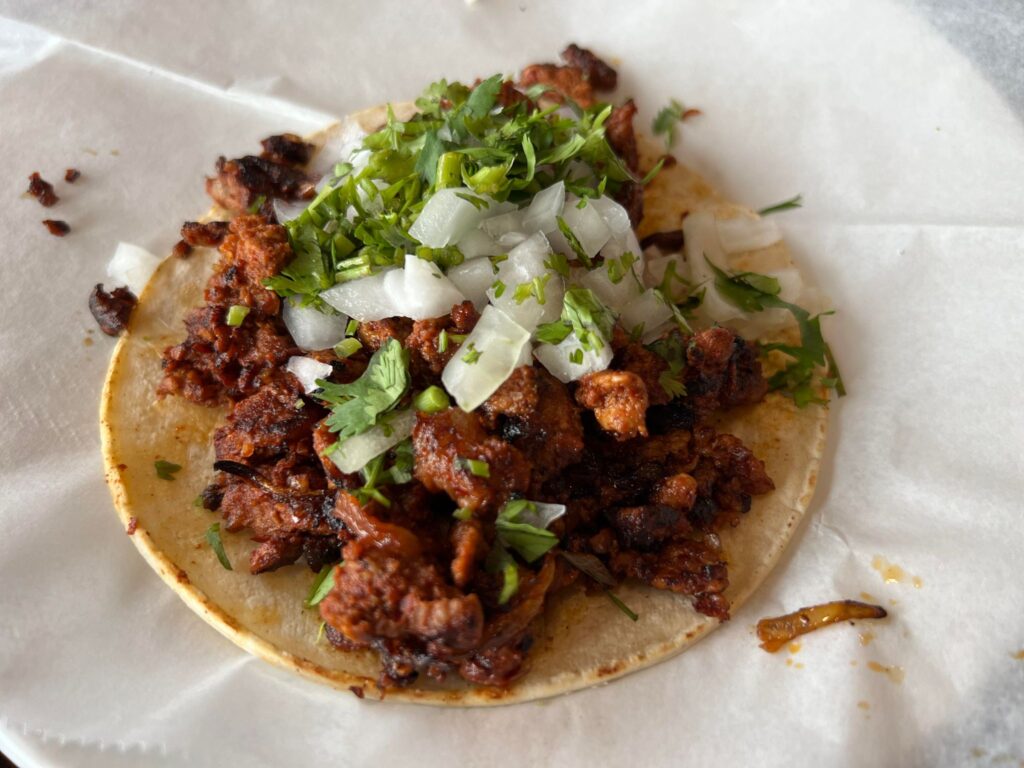 Mexico
CARNITAS LOS COCHILOKOS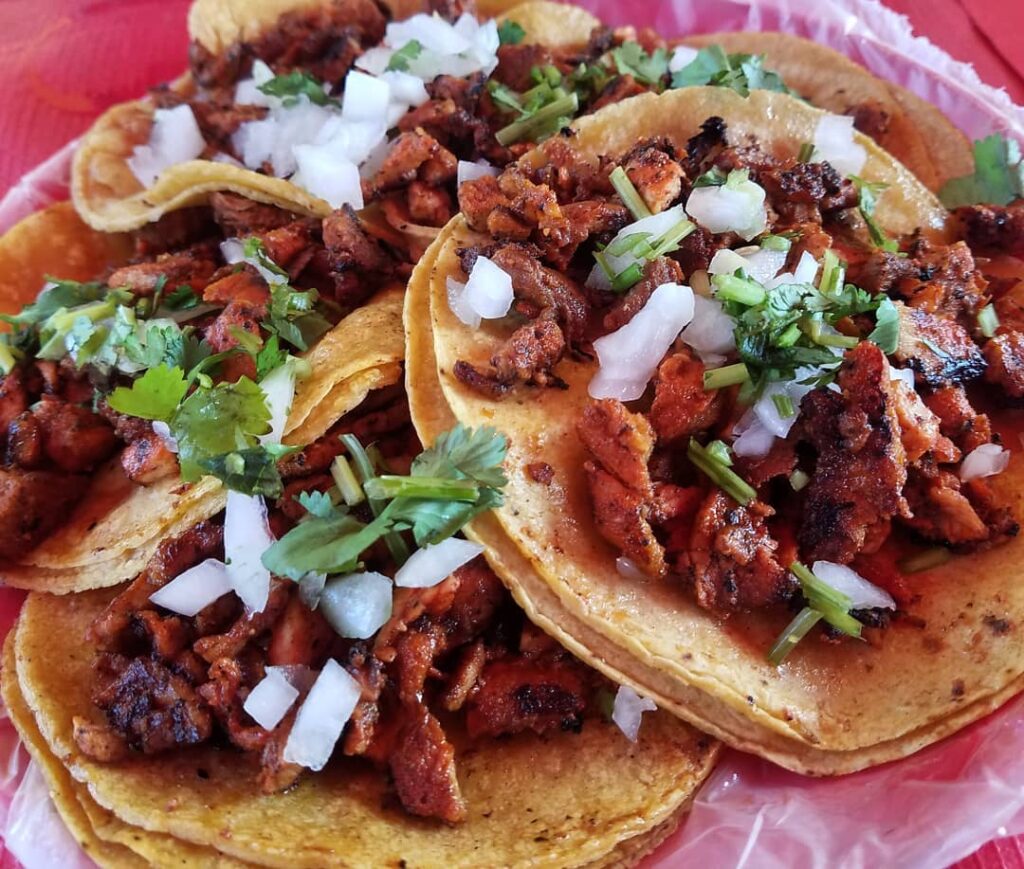 Sit tight because I had THE BEST TACOS I've ever had in my life in Cancun. I'm a self proclaimed taco queen in the sense that I am Mexican, I eat tacos all the time, I know all the best spots and people constantly ask me for taco recommendations. And I am here to let y'all know that you need to stop what you're doing and fly/drive/run to Carnitas Los Cochilokos in Cancun. Their tacos are amazing AND super cheap. We paid basically $18 for 25 tacos and dranks, it was fabulous. They also had the best spicy red salsa! I usually eat 3 tacos but at this spot I had 8 because they were just so good. It probably also helped that I had recently ran 26.2 miles so I've been super hungry lol. They have all kinds of tacos (asada, pastor, chorizo, alambre, etc) and they're all amazing. I'm def going back next time I'm in Cancun.
MARISCOS EL BARRILITO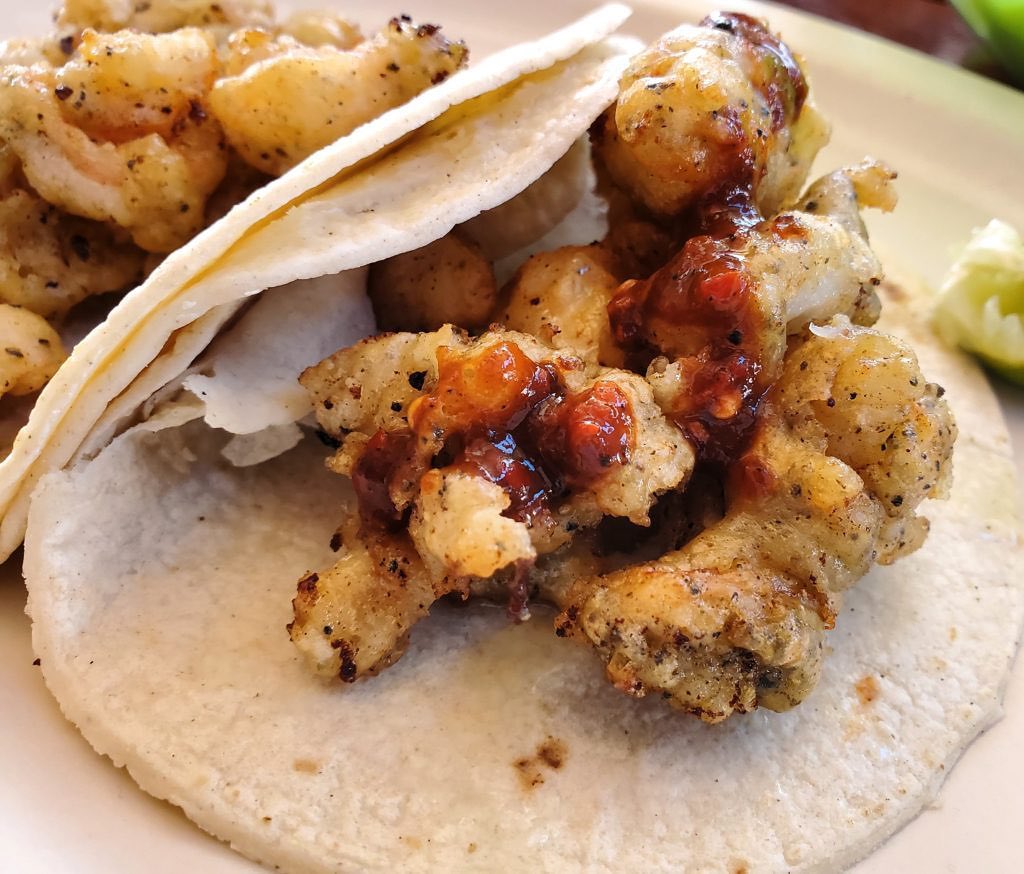 Mariscos el Barrilito was our spot for fried shrimp tacos. It's a small food truck but I would definitely go back. The shrimp was perfectly fried and their salsa was tasty but not super spicy.
TAQUERIA EL PAISA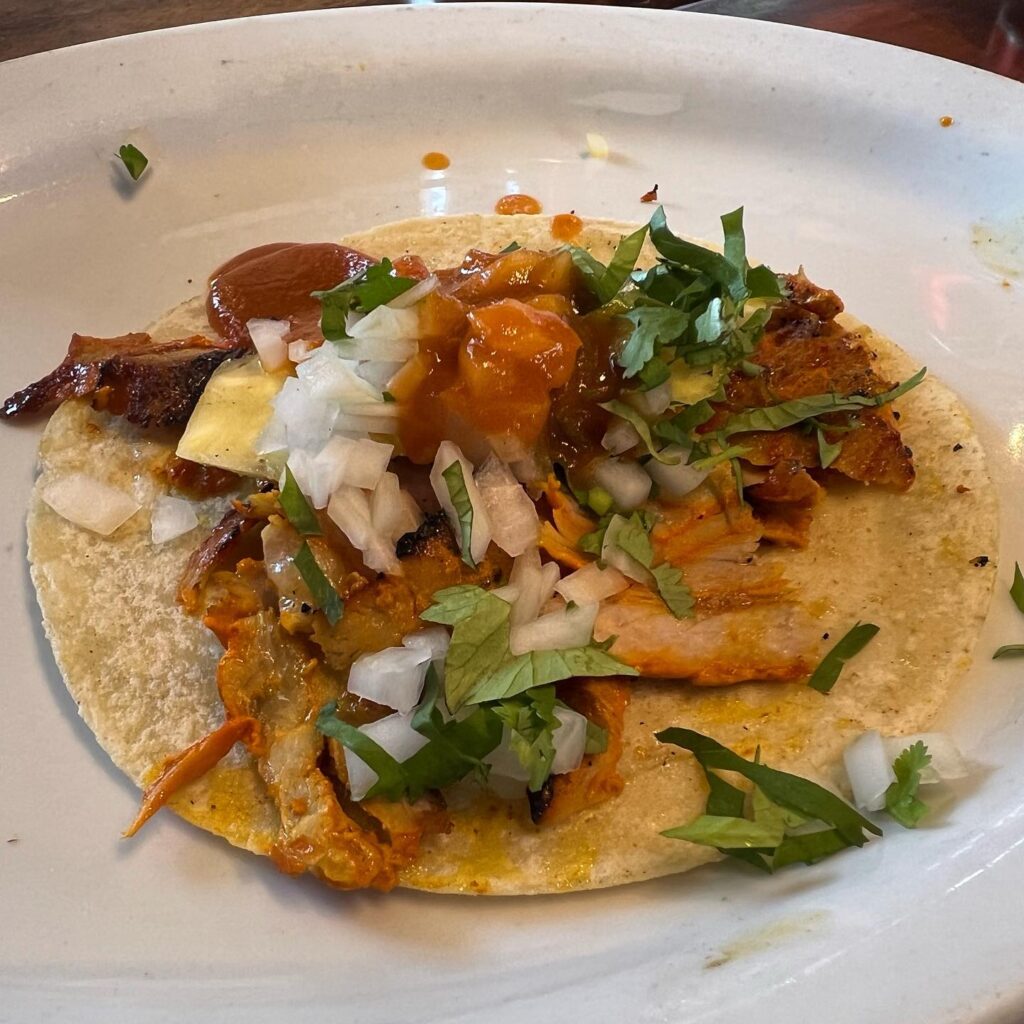 We tried the al pastor tacos at Taqueria El Paisa after it was recommended to us and these were hands down, the BEST al pastor tacos I've ever had. I highly recommend you check them out if you're ever in Cabo! Their salsas were on point too!
Nevada
TACOS EL GORDO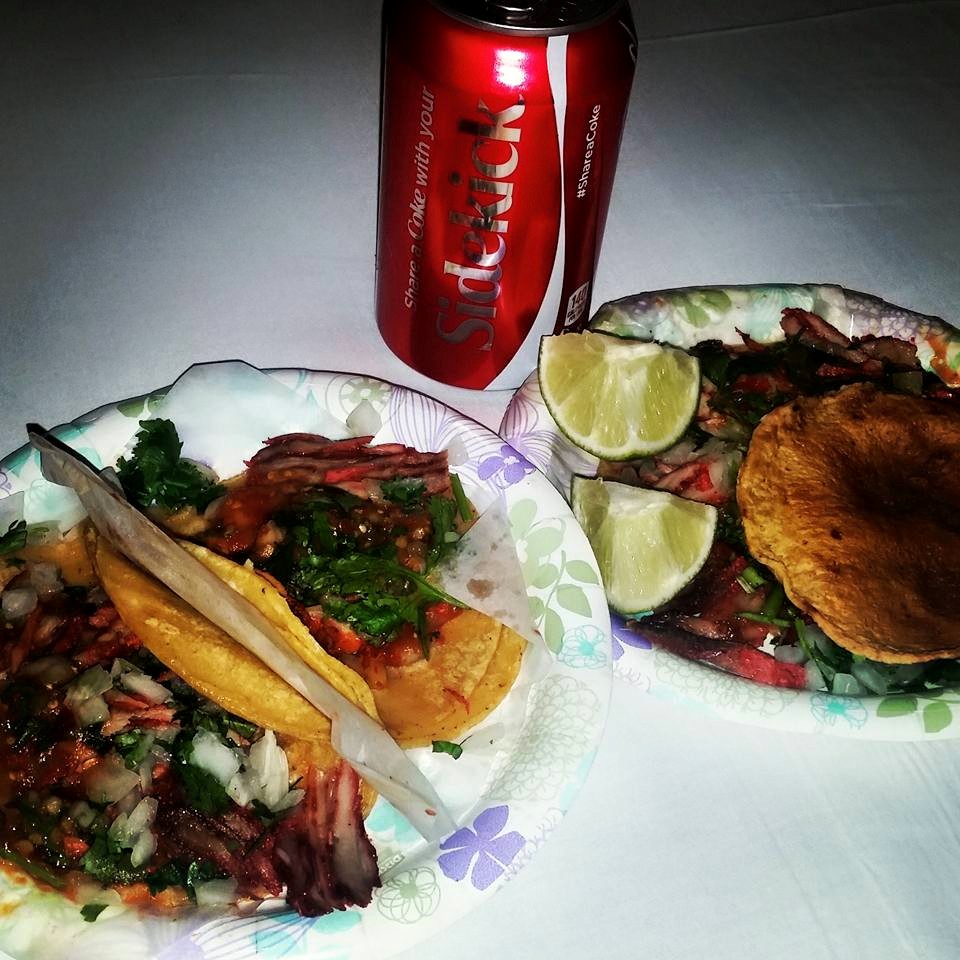 The food at Tacos El Gordo…Omg!!! Best tacos I have ever had, HANDS DOWN. Delicious. Definitely making this my regular spot every time I hit up Vegas. Damn this place was delicious.
Texas
CHICO'S TACOS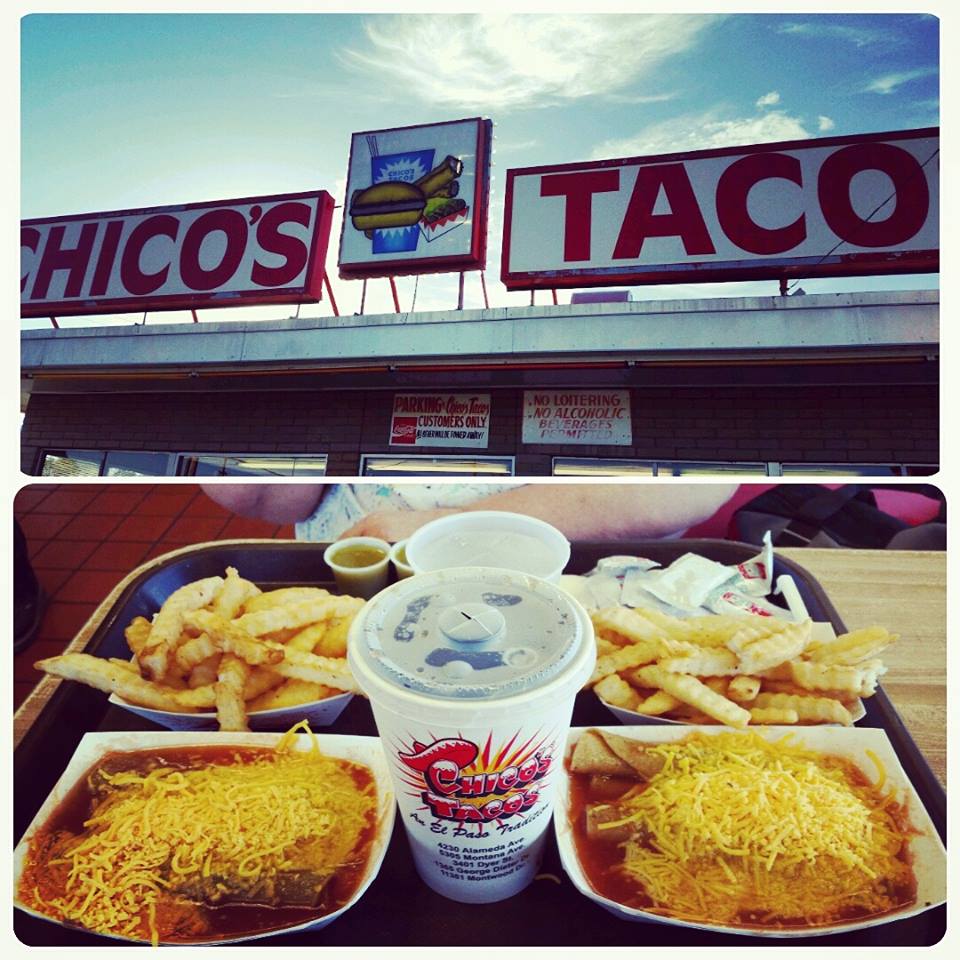 OK now I understand why this place was on The Food Network's 'Best Thing I Ever Ate'. These 'tacos' are ON POINT. Everybody loves these tacos. The locals and the tourists and everyone. My mom loved them. I recommend these very different tacos! Go try Chico's Tacos today!!
Turks and Caicos
CocoVan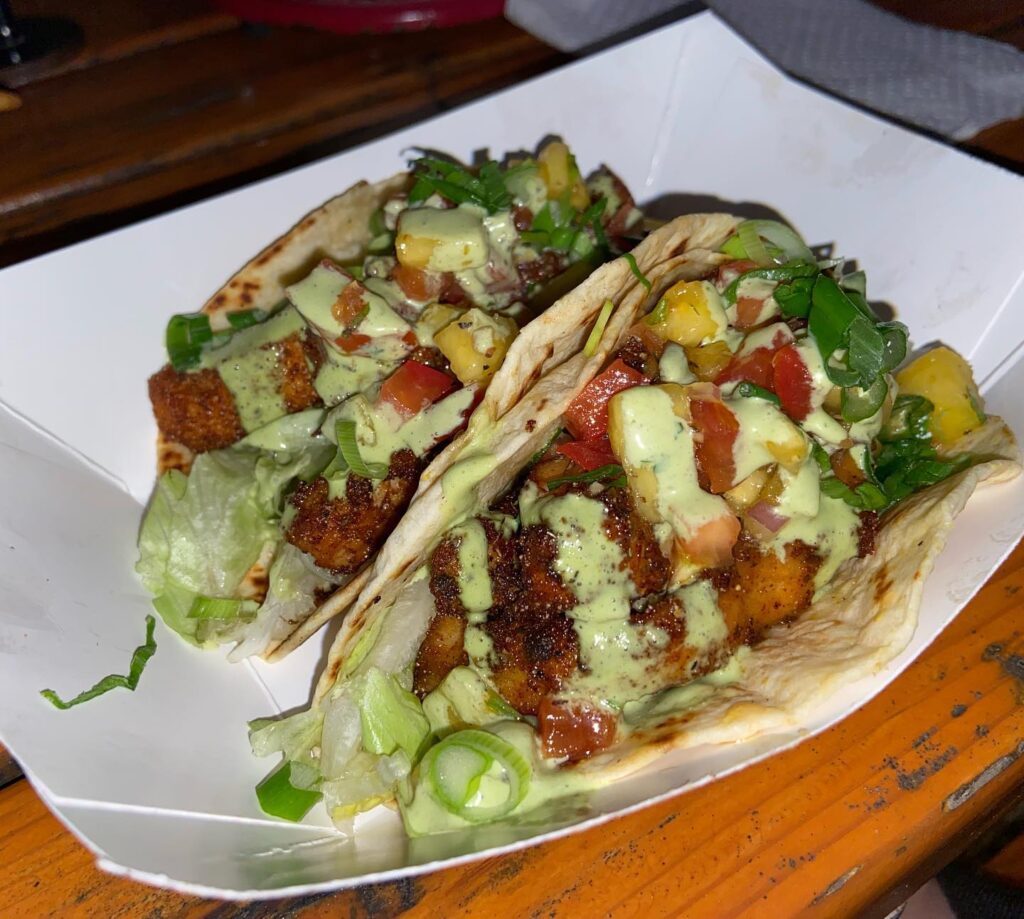 One of my fave spots was Cocovan, a super cute outdoor restaurant with a super trendy vibe. I had the fried fish tacos with Jalapeno Crema, Cucumber (something I've never had on a taco but will be adding now lol), Guac, Pineapple Salsa, and Green Onion! So BOMB!!
---
Feel free to check out the entire catalog of my Food Bucket List for category inspiration and email me or comment below asking me for more restaurant recommendations as I aim to please!
I hope you all enjoyed the list! Thank you all for reading, and stay enthusiastic!
Feel free to follow the adventure on social media
Facebook / Instagram / Twitter / Youtube
-Maira