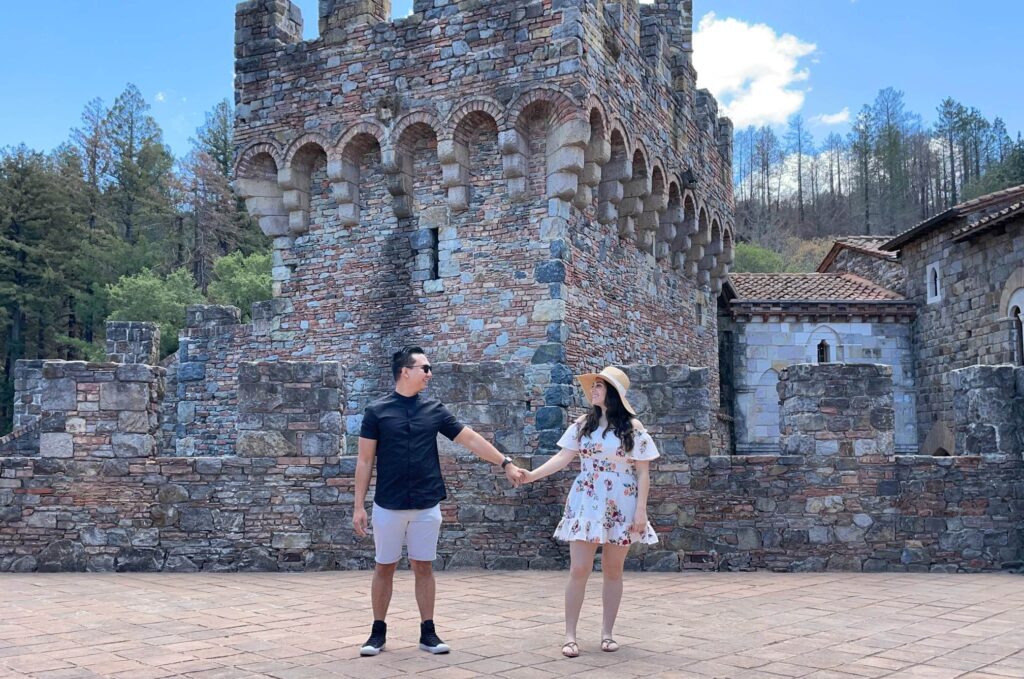 Did you know that you can find a castle that appears to be straight out of Tuscany, Italy in Napa Valley?
When I was researching for my Napa Valley trip, a beautiful winery named Castello di Amorosa kept popping up on all of the 'best lists' so I knew I had to add it to my own list!
Castello di Amorosa is a 13th-century–style winery offering guided tours of the castle & tastings of Italian-inspired wines. Their wine is amazing and the castle is beautiful and perfect for photos.
After experiencing a wine tasting, I can wholeheartedly say that a wine tasting at Castello di Amorosa needs to be on your bucket list. Check out everything I learned and let me know if you're convinced to take a trip because I know I will definitely be back!
You're probably asking yourself, why is there a castle in Napa Valley? I asked the same question and found the answer on their website: the founder loved Europe and he spent a lot of time sketching medieval castles, palaces, and wineries that led to his inspiration for the Castello di Amorosa. Construction began in 1994 and opened to the public in 2007.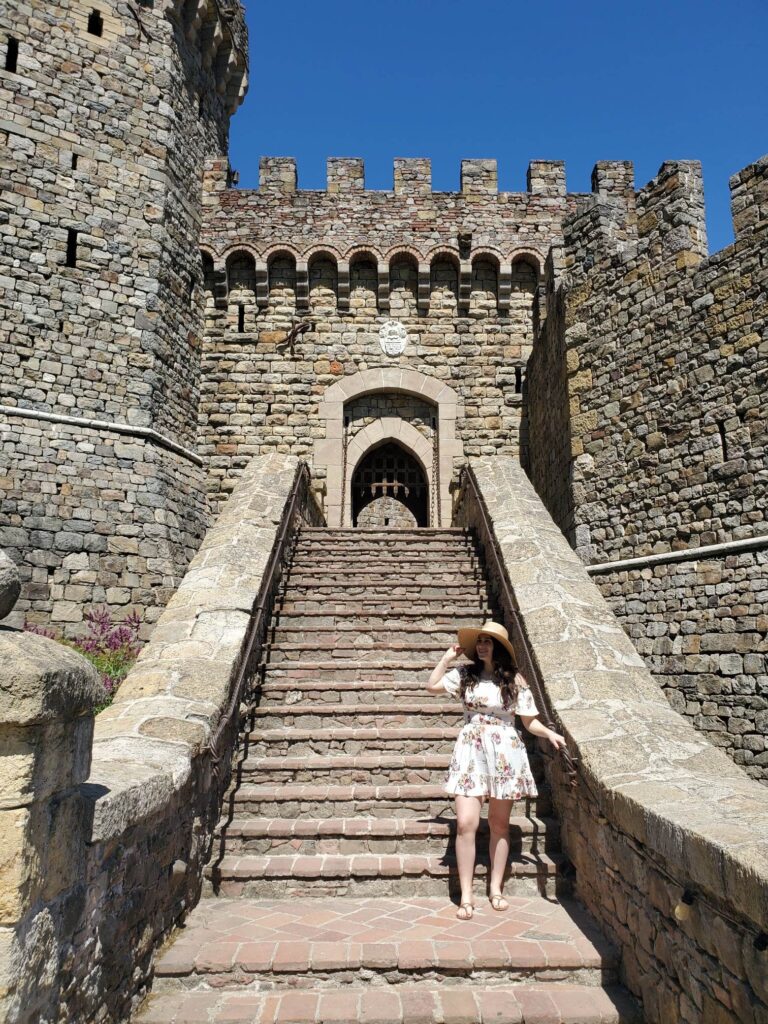 What I love about the castle is that in order to have it built they used only old, hand-made materials and built it employing the same methods and materials that would have been used 700-800 years ago so it's as authentic as can be in Napa Valley!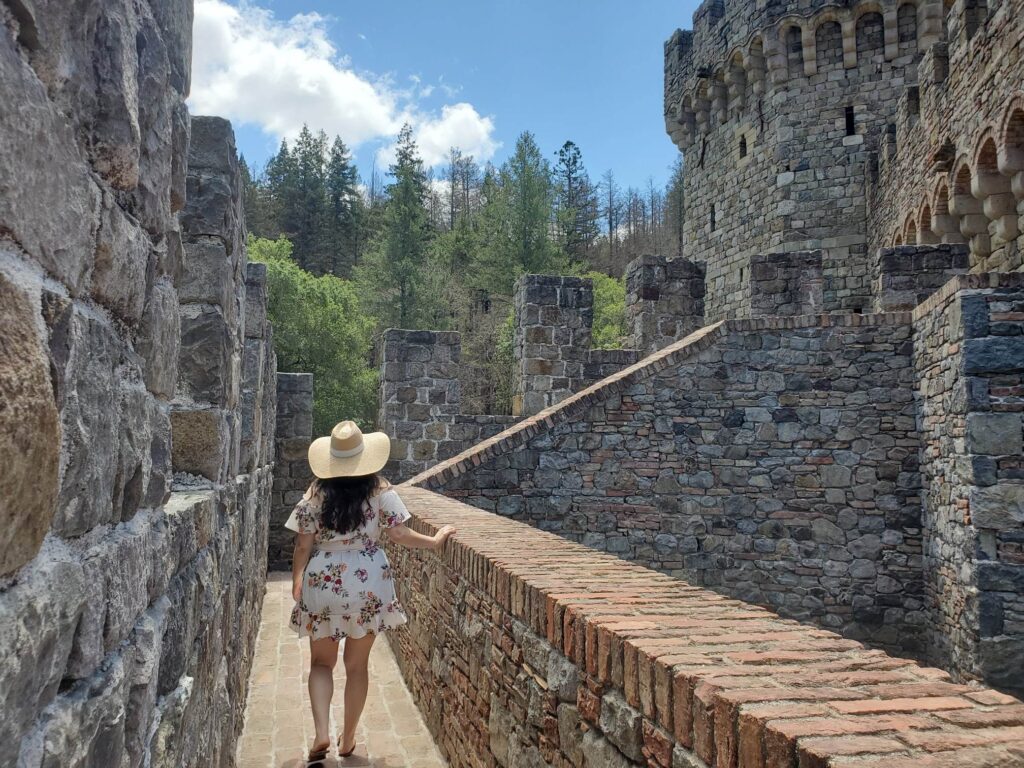 You can definitely explore the castle grounds either before or after your wine tasting and I highly recommend you take advantage of this as it's so beautiful! They also have guided tours which we took advantage of as it's a great way to learn the history. During the guided tour, you can wander off and explore on your own too.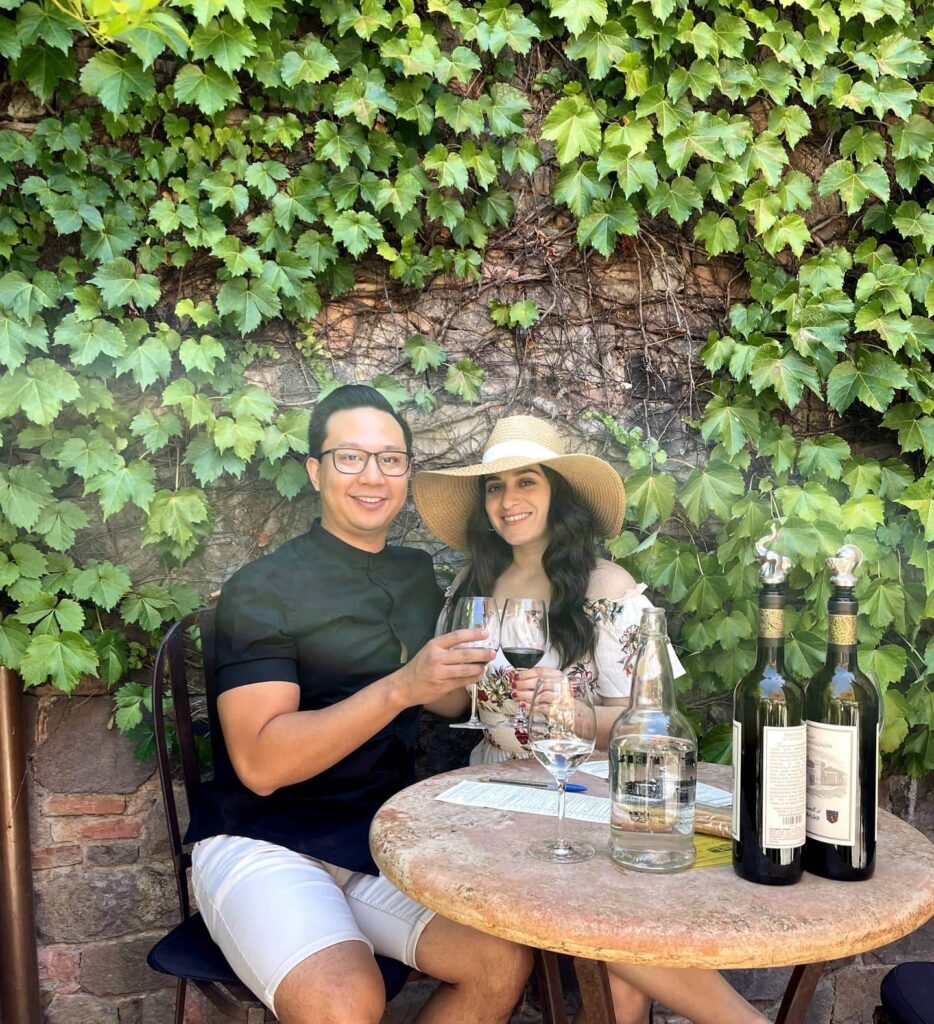 Wine tastings at Castello di Amorosa are limited so make sure that you get a reservation in advance! You do need a reservation to walk around the castle grounds so if you don't drink alcohol, you can still do a tasting of their non alcoholic options!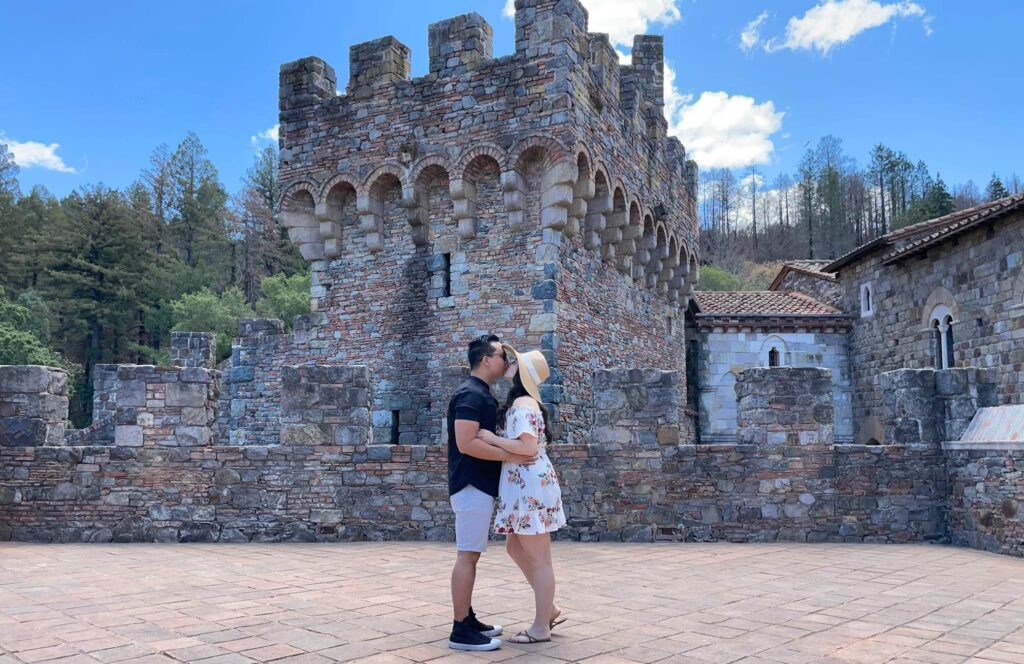 We definitely had a mini (informal) photo shoot because how could we not with a background like this?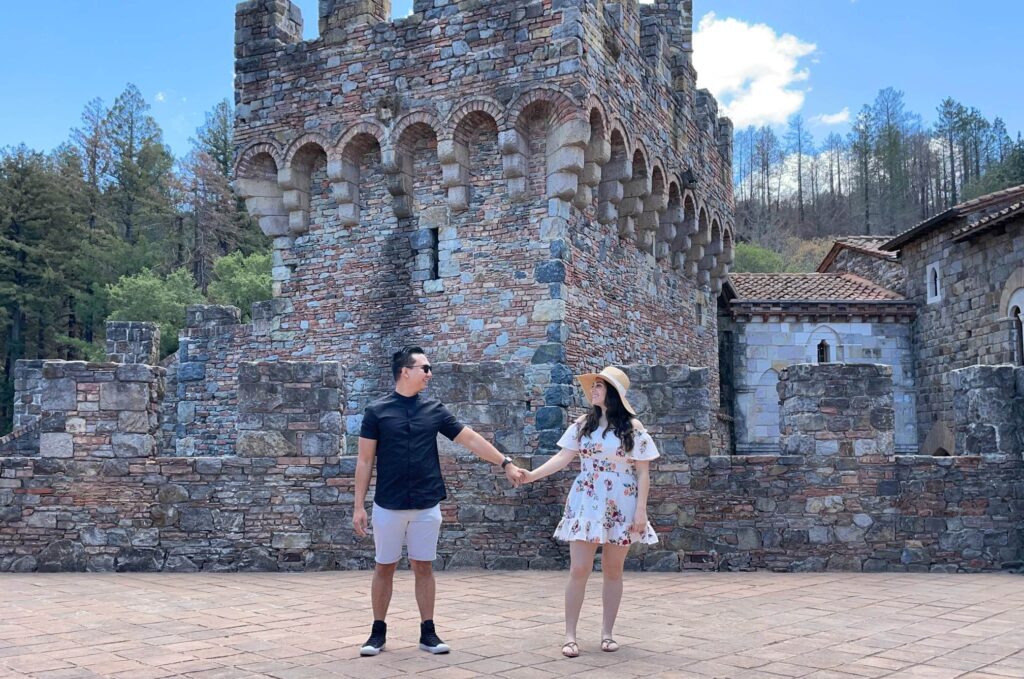 We had an early reservation which I recommend as it did get very busy later in the day. This was the first winery we visited on our day filled with other tastings.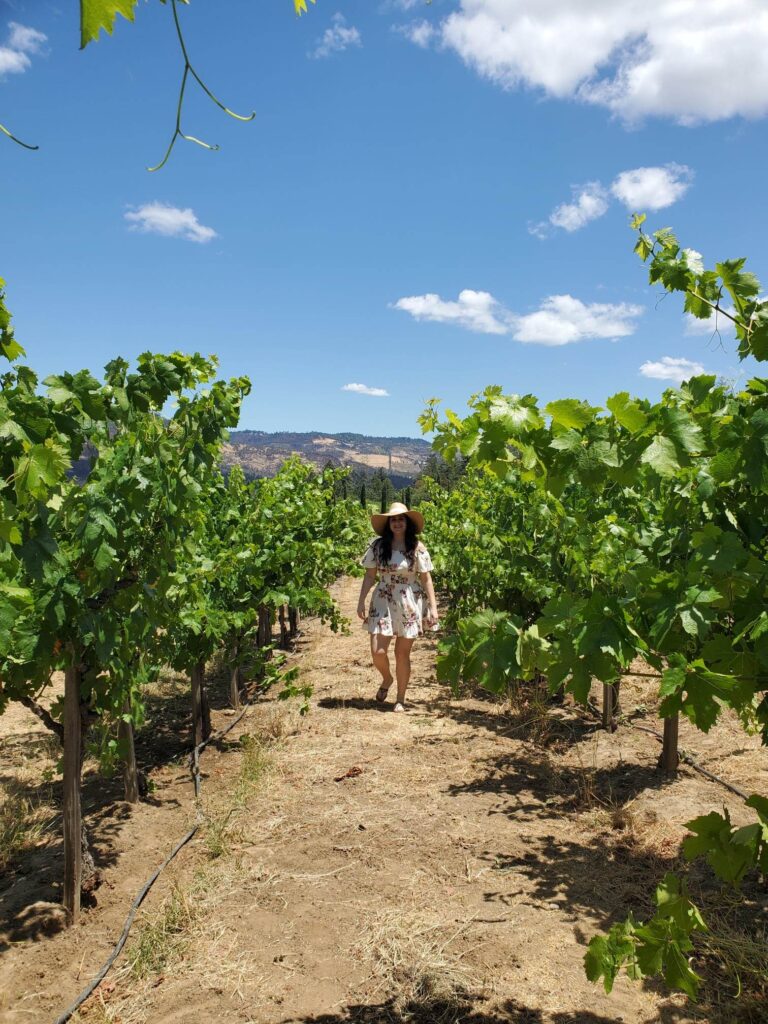 The cool thing about this winery is that you also have access to their vineyards!
They have a sister winery, V. Sattui in St. Helena (15 minutes away) that we also visited and you can learn more about that experience on the Ultimate Napa Valley Bucket List!
---
I had the best time drinking amazing wine and cannot wait to return. I hope this post inspires you to go taste some delicious wine. Check out The Ultimate Napa Valley Bucket List if you're interested in learning more about what to do!
Thank you all for reading, and stay enthusiastic!
Feel free to follow the adventure on social media
Facebook / Instagram / Twitter / Youtube
-Maira