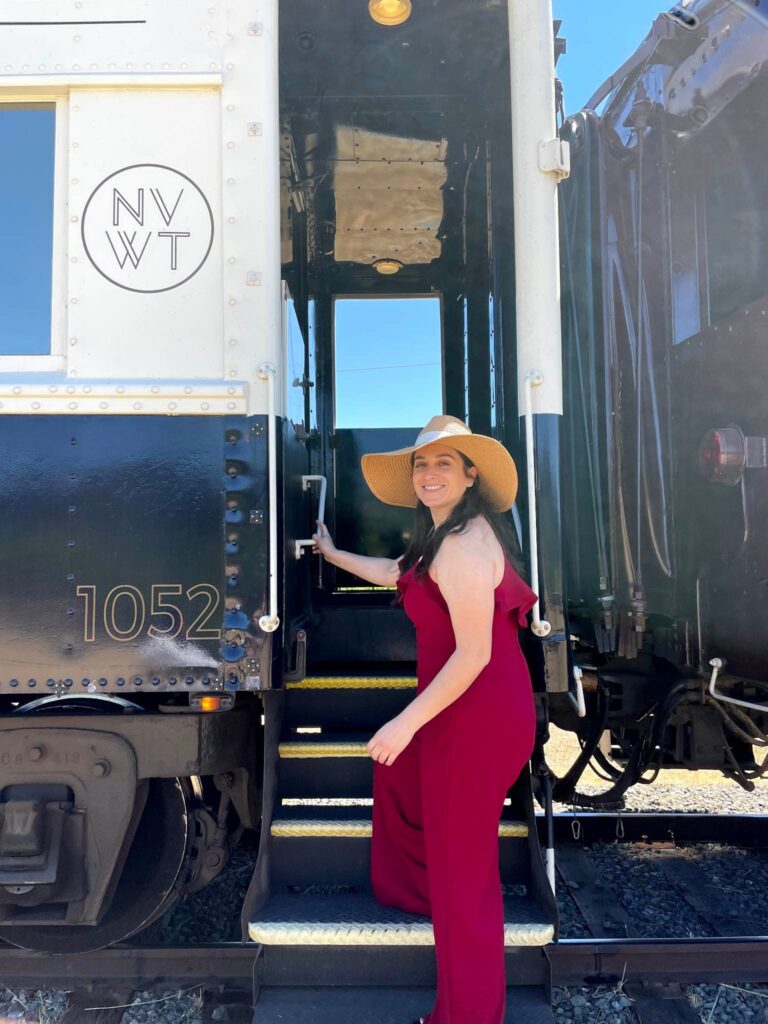 Did you know that you can go on a wine train adventure in Napa Valley?
When I was researching for my Napa Valley trip, the Napa Valley Wine Train kept popping up on all of the recommended lists of things to do so of course I had to add it to my bucket list!
After experiencing the wine train, I can wholeheartedly say that a wine train experience needs to be on your bucket list. Check out everything I learned and let me know if you're convinced to take a trip because I know I will definitely be back!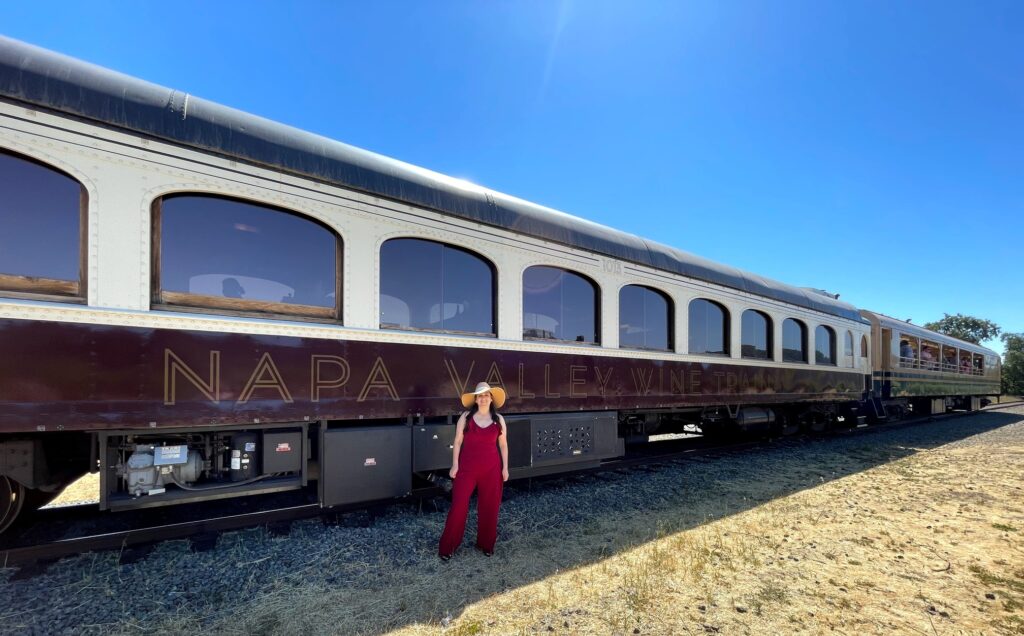 The Napa Valley Wine Train takes you on a 36-mile round-trip discovery to St. Helena and back, stopping at celebrated wineries along the way. The Wine Train is an amazing experience that you can do solo, with a significant other, with family, and/or with friends! Make sure you don't have any plans after because you'll probably be exhausted from drinking all day.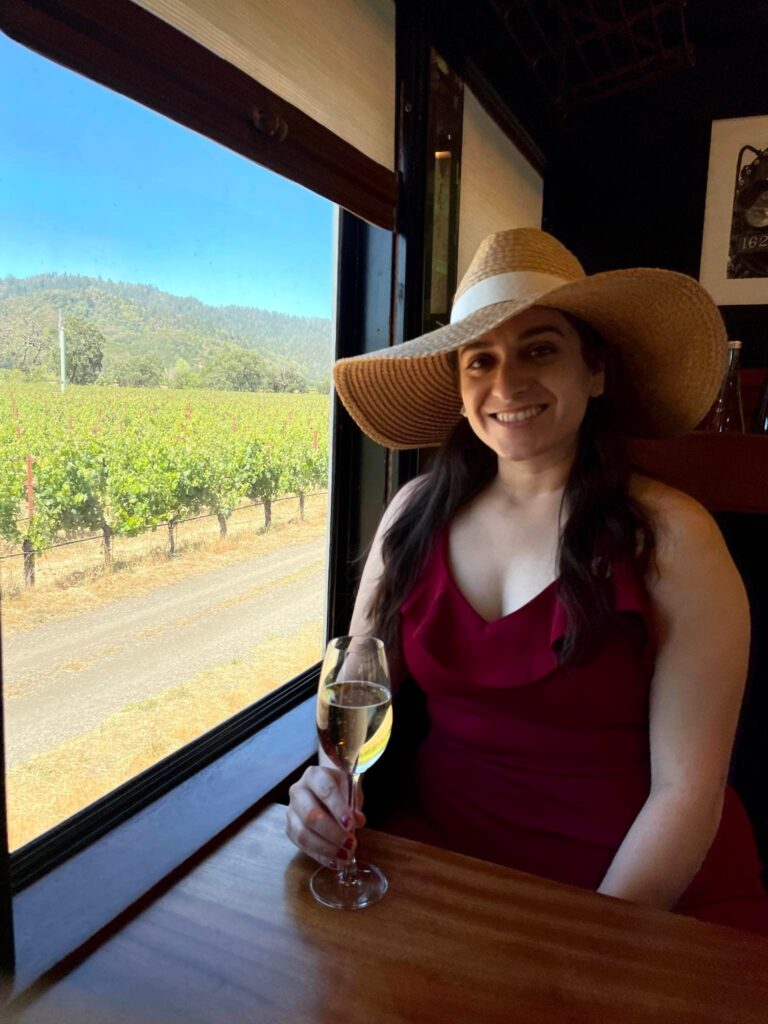 We did the Legacy Tour on the Napa Valley Wine Train that started at 10:15am and ran all the way to 4:15pm. Make sure to book your tickets early because the train fills up very quickly.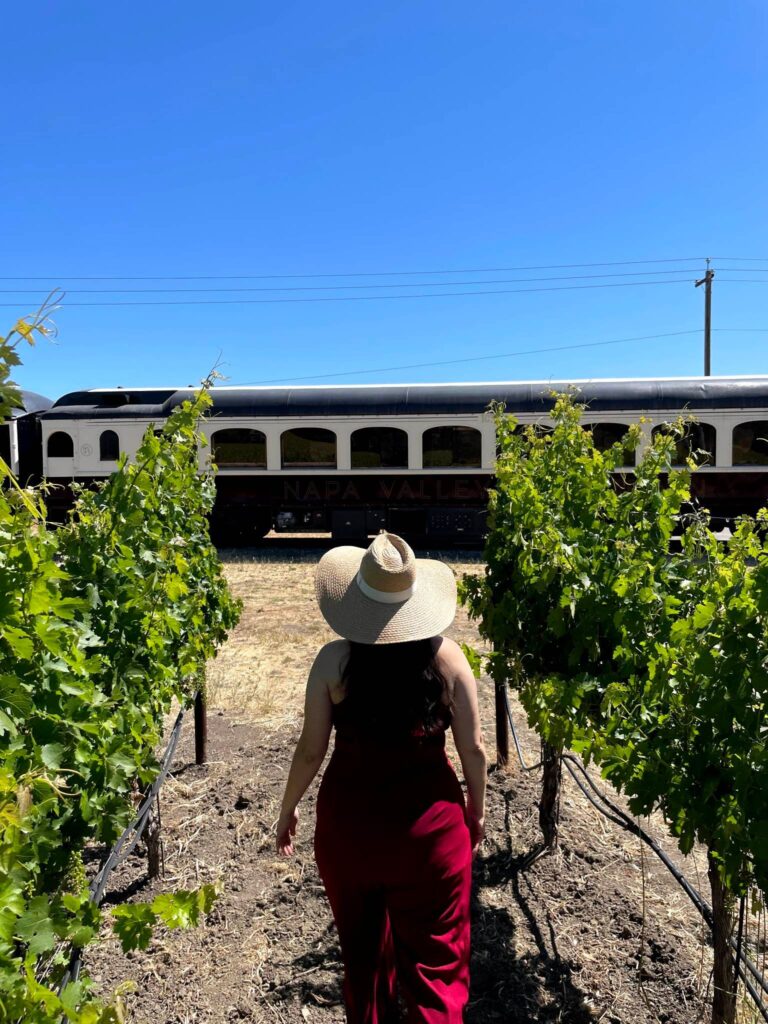 At first glance it seems a little pricey but if you take into account that the price includes transportation to multiple wineries with multiple tastings and tours, food and an overall incredible day, I'd say it's well worth it!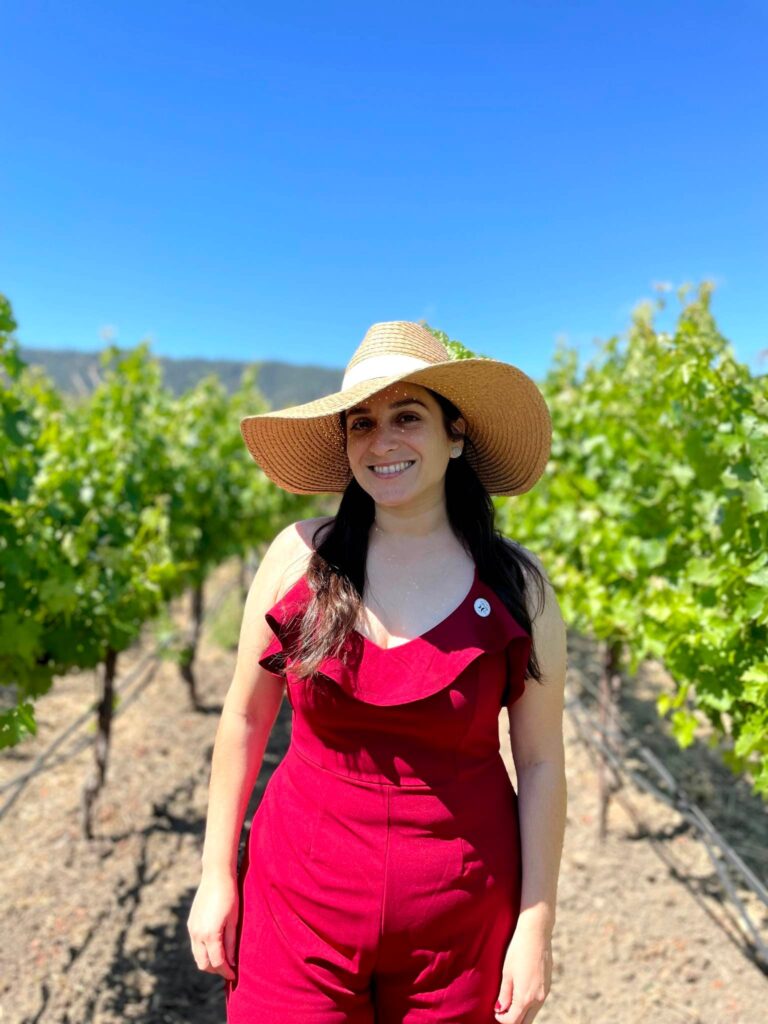 We saw a variety of passengers, young and old, and from all over the world and everyone was having a blast. As long as you like nature, incredible views, wine, food, history, and/or learning you'll have a good time!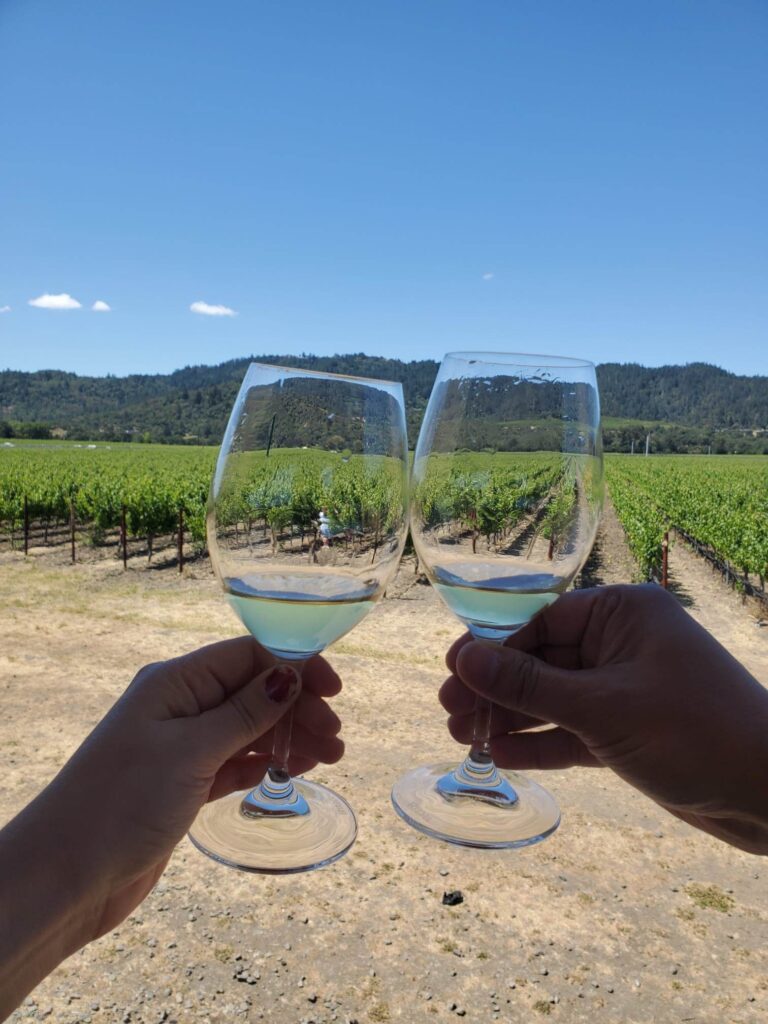 The food was incredible and their customer service is excellent. Our server hooked me up with a free cocktail and champagne for my birthday!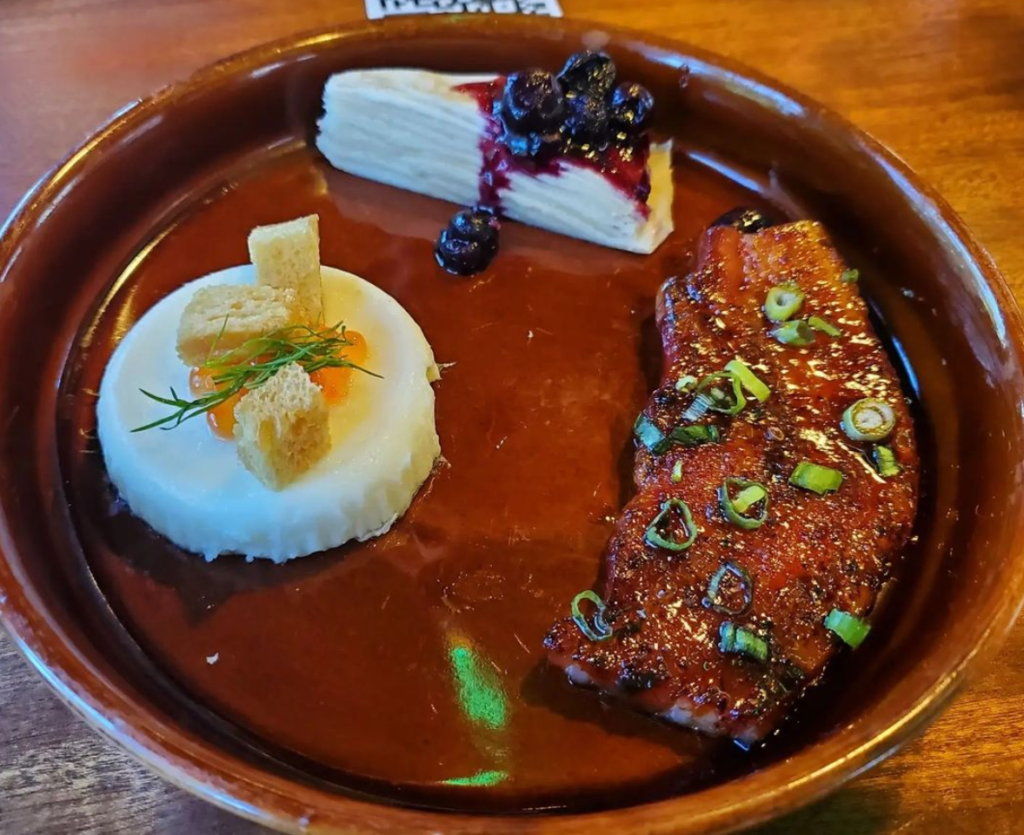 I was shockingly surprised at how delicious the food on the train was. The first course (of 4) included lemon mascarpone crepes, roasted maple bacon and an oven basted egg with salmon toe and buttered croutons. That bacon was out of this world!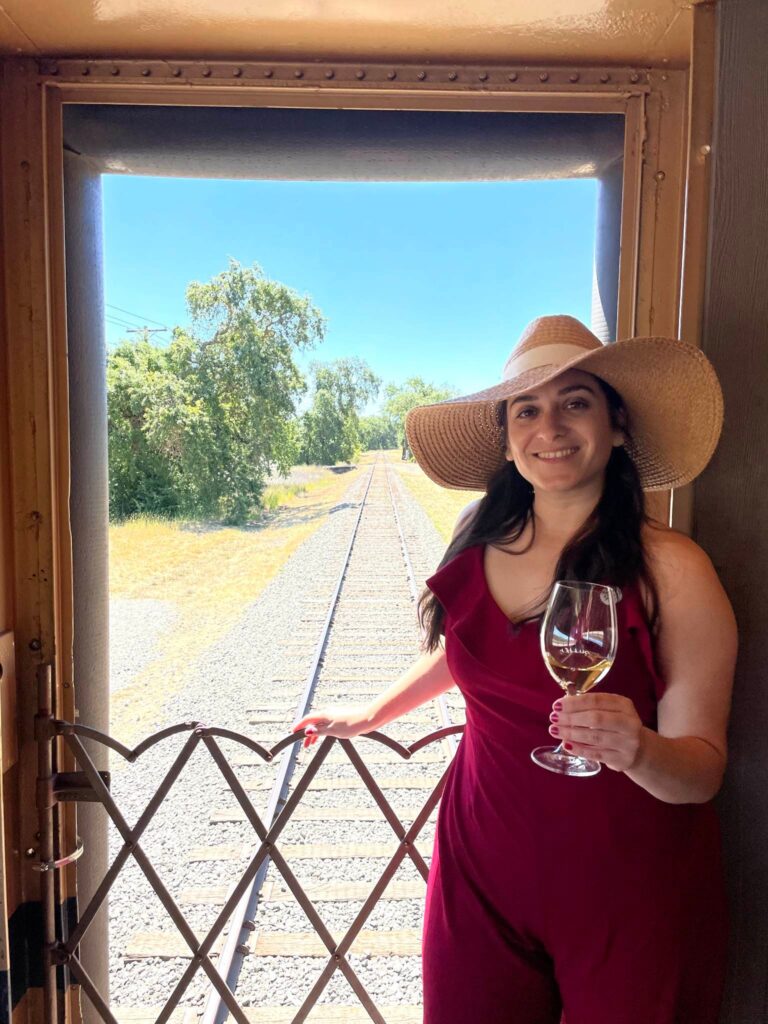 You also get a free wine tasting on board along with your multiple course meal!
One glass of welcome house wine or bubbles is included with the Vista Dome package, the Estate Tour, Famiglia Tour, the Legacy Tour and the Collective Tour for guests who are over the age of 21.
Cocktails, specialty drinks, bottled waters, beers and wine can be purchased on board throughout your journey and there are more than 40 wines are on the wine list, including wine flights.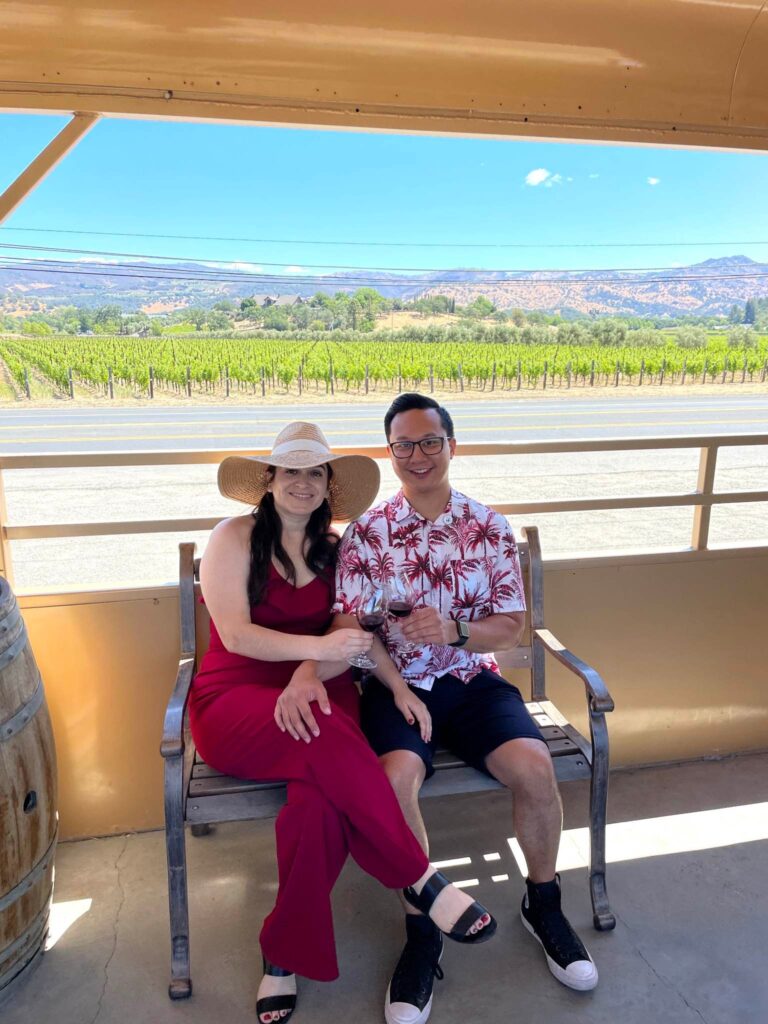 You are able to get out and walk around, explore the vineyards and take photos!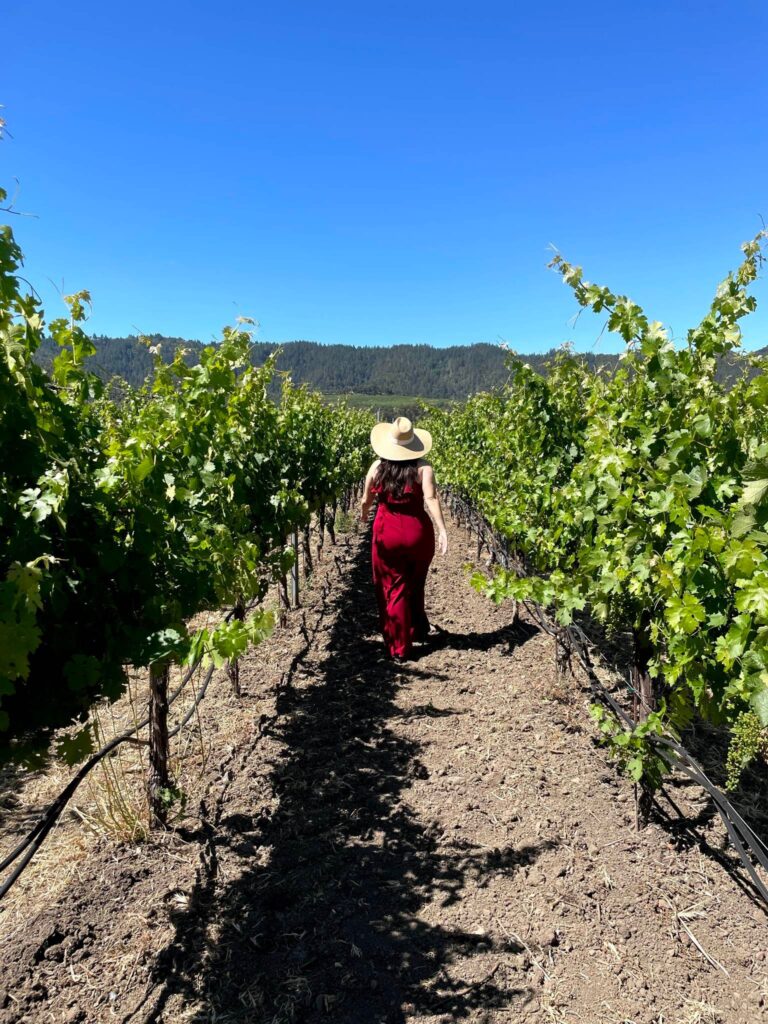 If you ever get tired of sitting in an enclosed train car, you can go over to the open air train car and sit and relax.
---
I had the best time drinking amazing wine and cannot wait to return. I hope this post inspires you to go taste some delicious wine in Napa Valley. Check out The Ultimate Napa Valley Bucket List if you're interested in learning more about what to do!
Thank you all for reading, and stay enthusiastic!
Feel free to follow the adventure on social media
Facebook / Instagram / Twitter / Youtube
-Maira