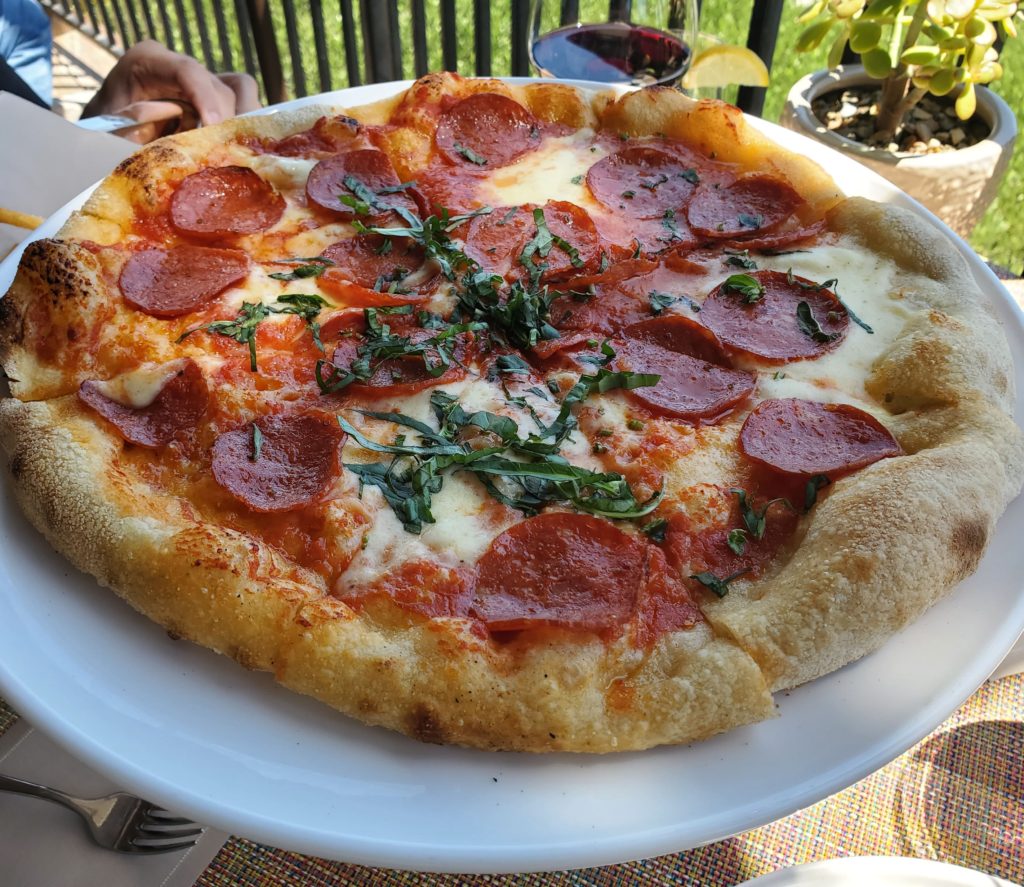 You may know that Napa Valley has incredible wine, but did you know that Napa Valley is home to a ton of award winning and Michelin star restaurants?! We were in Napa Valley for a week and there was still not enough time to try every restaurant in our list but literally every place we tried was incredible. Check out nine of my favorite restaurants in Napa Valley that you absolutely need to check out in the order in which we tried them! Stay tuned for my full Napa Valley Bucket List coming soon.
Celadon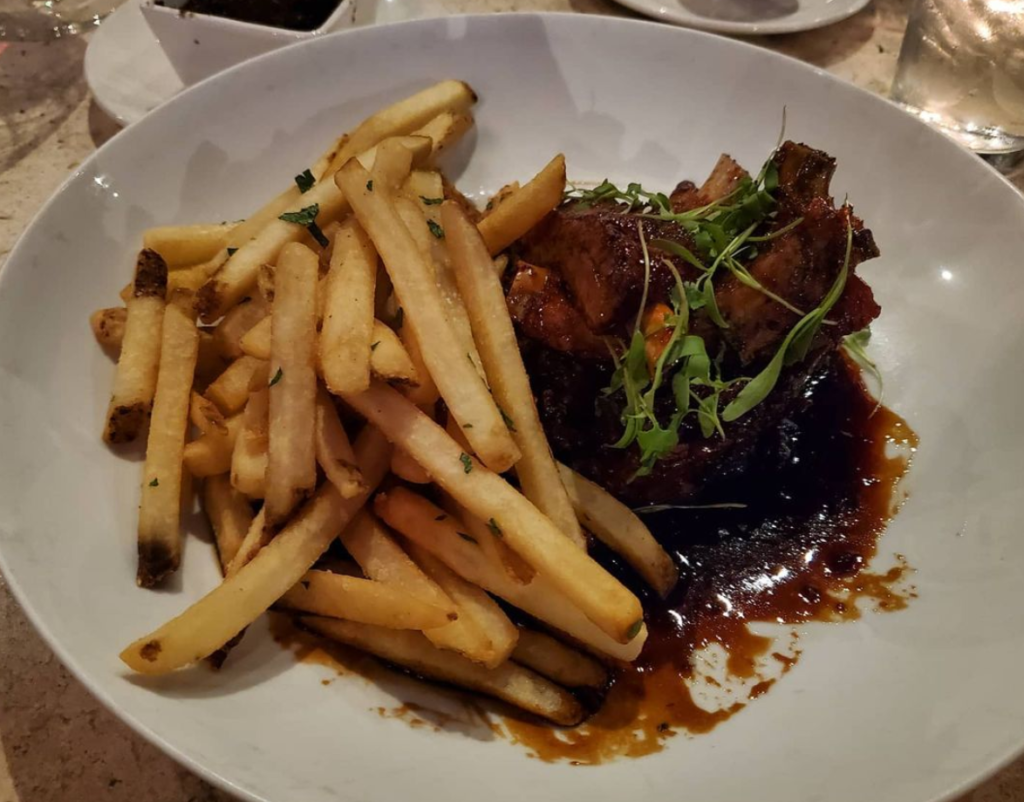 One of our fave spots for dinner was Celadon, an upscale spot serving an amazing array of dishes. It's downtown, the restaurant is beautiful (perfect for date night), and the food is beyond incredible.
I had the Asian sticky ribs with fries and it was one of the best meals I've ever had. *chef's kiss* Can't wait to go back!
Olive & Hay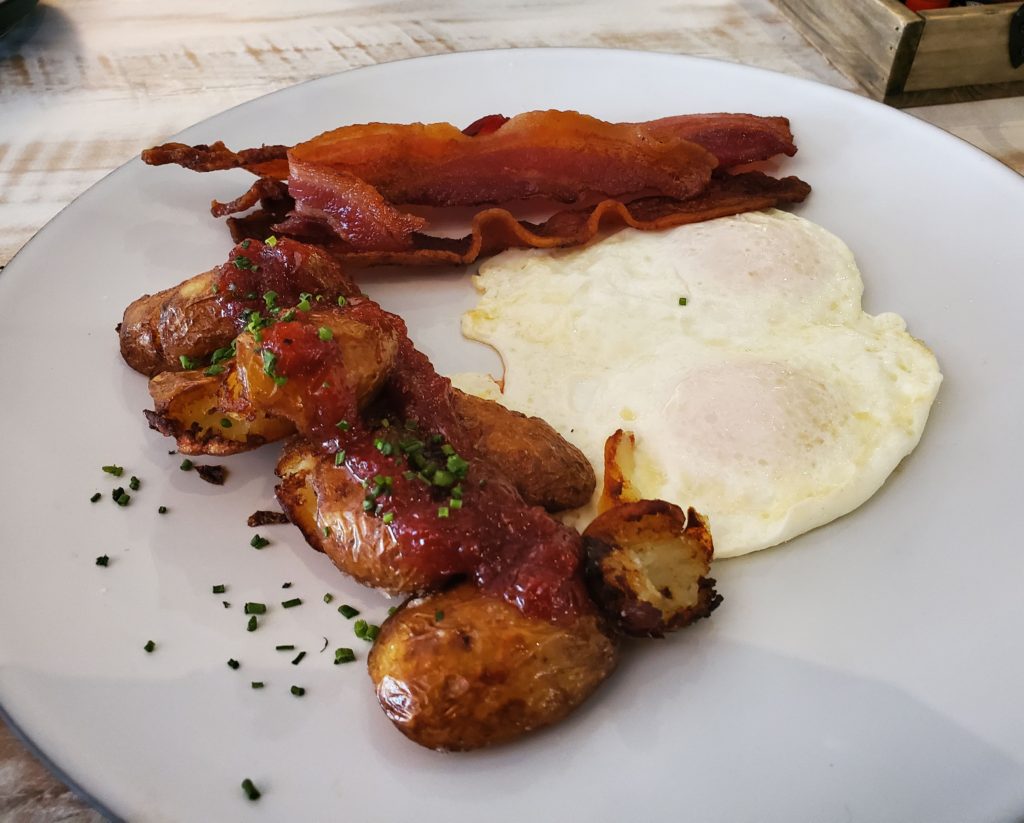 One of the best places we found for breakfast was shockingly the restaurant inside of our hotel: Olive & Hay at the Meritage Resort and Spa! We loved that it was convenient but along with that, their roasted potatoes with piquillo marmalade was beyond delicious! Their mimosas are almost mostly champagne with a splash of orange juice which is exactly how I like them.
The Bistro at Auberge du Soleil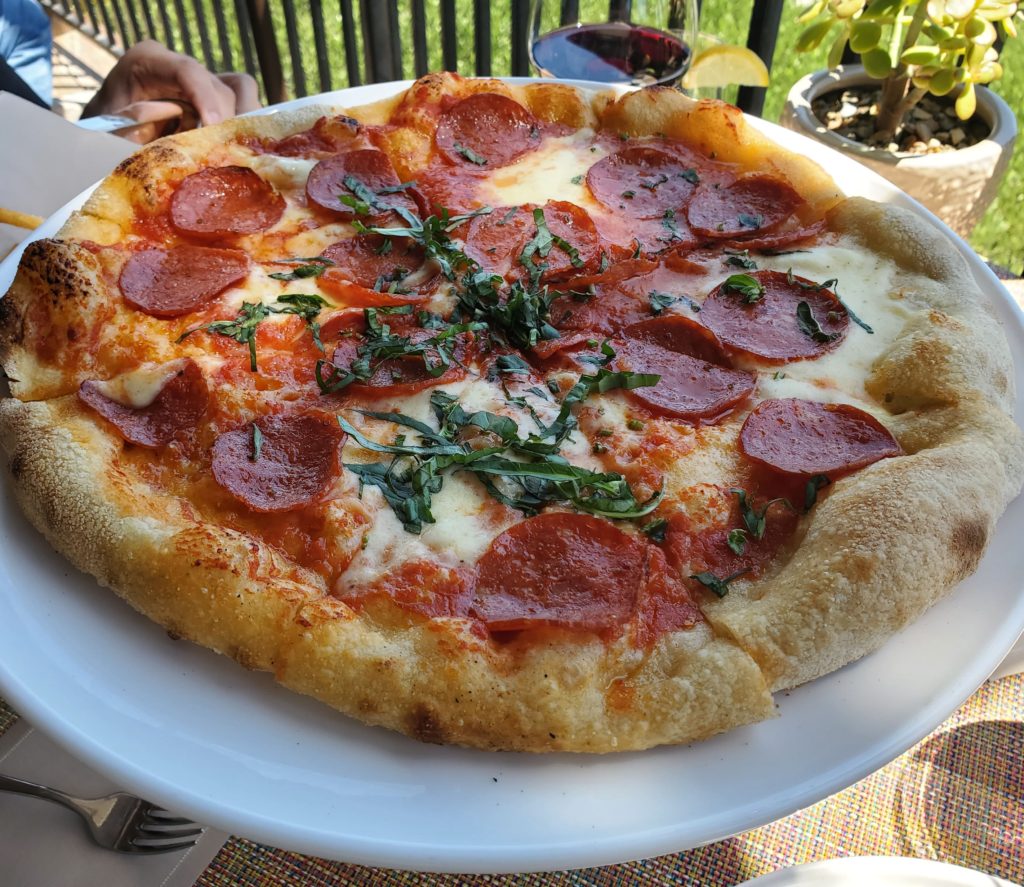 The Bistro is known for their beautiful outdoor patio but what I enjoyed the most was their tasty pizza and amazing wine selection! The views from their outdoor patio are also beyond incredible and pairs well with the food and wine.
The Model Bakery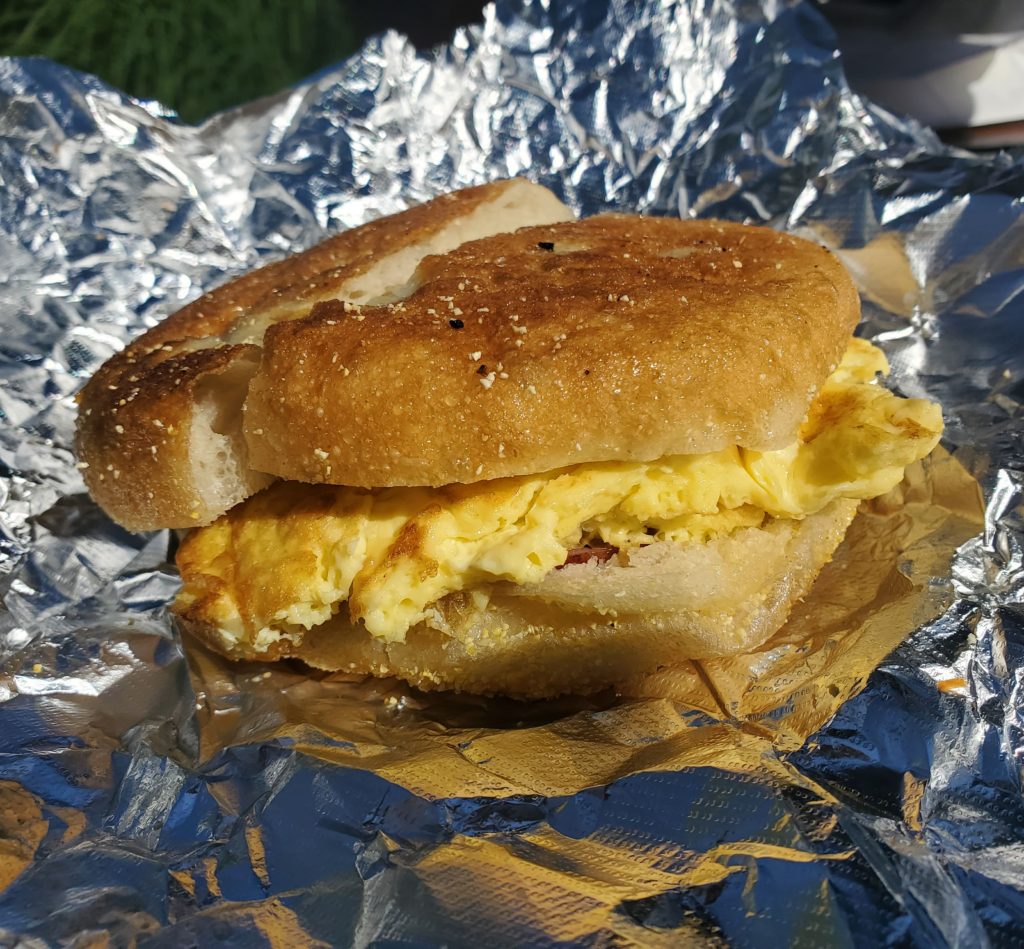 The Model Bakery is known for their breads, pastries and coffee so of course I had to check out their breakfast sandwiches! It was buttery and delicious and I highly recommend.
Brix Restaurant & Gardens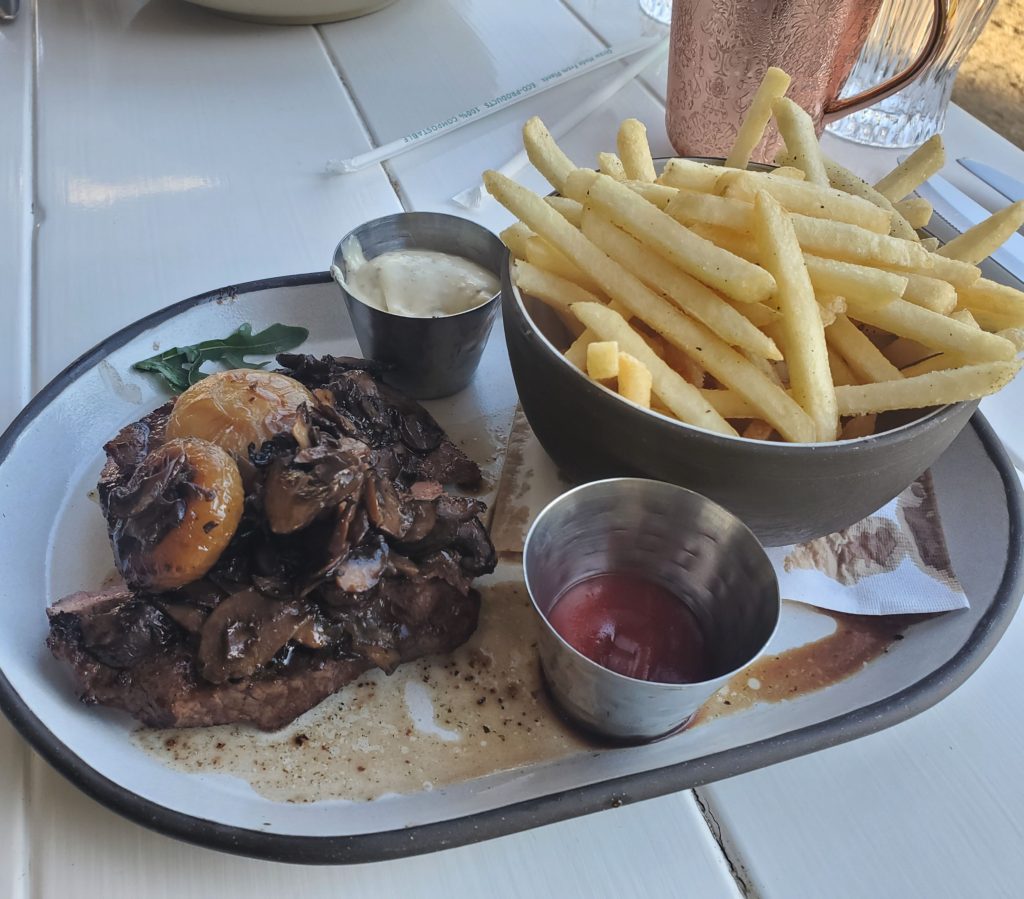 Almost all of the restaurants we visited in Napa Valley had amazing views and Brix is no exception. I loved Brix Restaurant & Gardens because their gardens were beyond beautiful. I had the wood grilled steak frites and it was heaven in my mouth! The truffle aioli seriously elevated this dish.
Cook St. Helena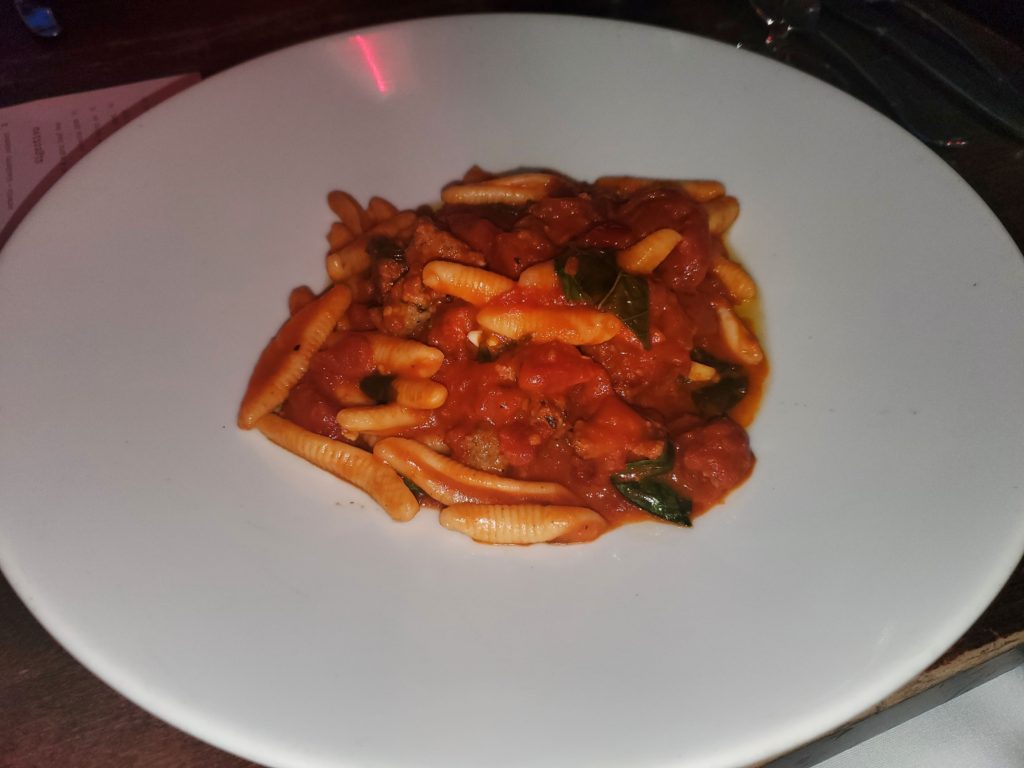 Cook St. Helena was my favorite Italian restaurant in Napa Valley. Obviously they had amazing wine but their pasta was seriously out of this world. The cavatelli all'arrabbiata with was so good that I almost ordered a second plate. The restaurant is also very romantic and perfect for date nights!
Napa Valley Wine Train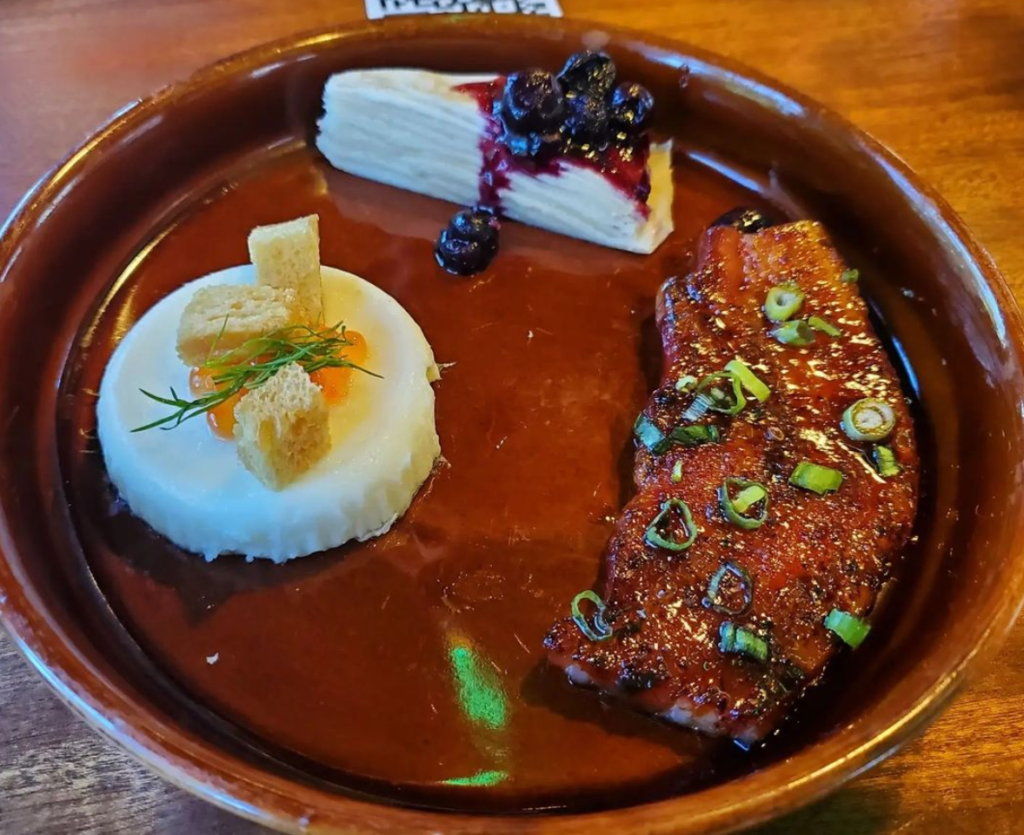 I was shockingly surprised at how delicious the food on the train was. It was INCREDIBLE! The first course (of 4) included lemon mascarpone crepes, roasted maple bacon and an oven basted egg with salmon toe and buttered croutons. That bacon was out of this world!
Ad Hoc + Addendum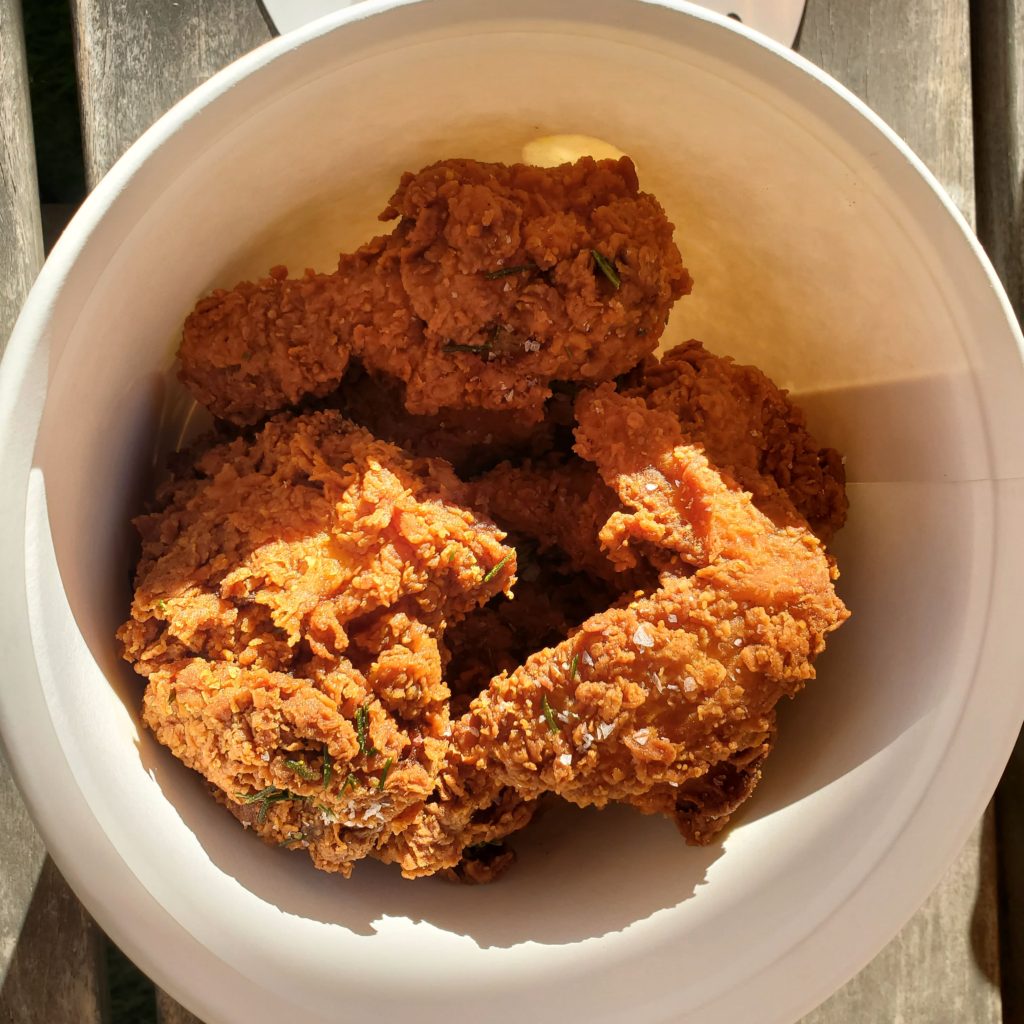 If you're craving super flavorful fried chicken but want more of a casual experience, I recommend you stop by and pick up a bucket of fried chicken from Ad Hoc + Addendum. My boyfriend and I devoured an entire bucket on our own and we wanted more!
La Cheve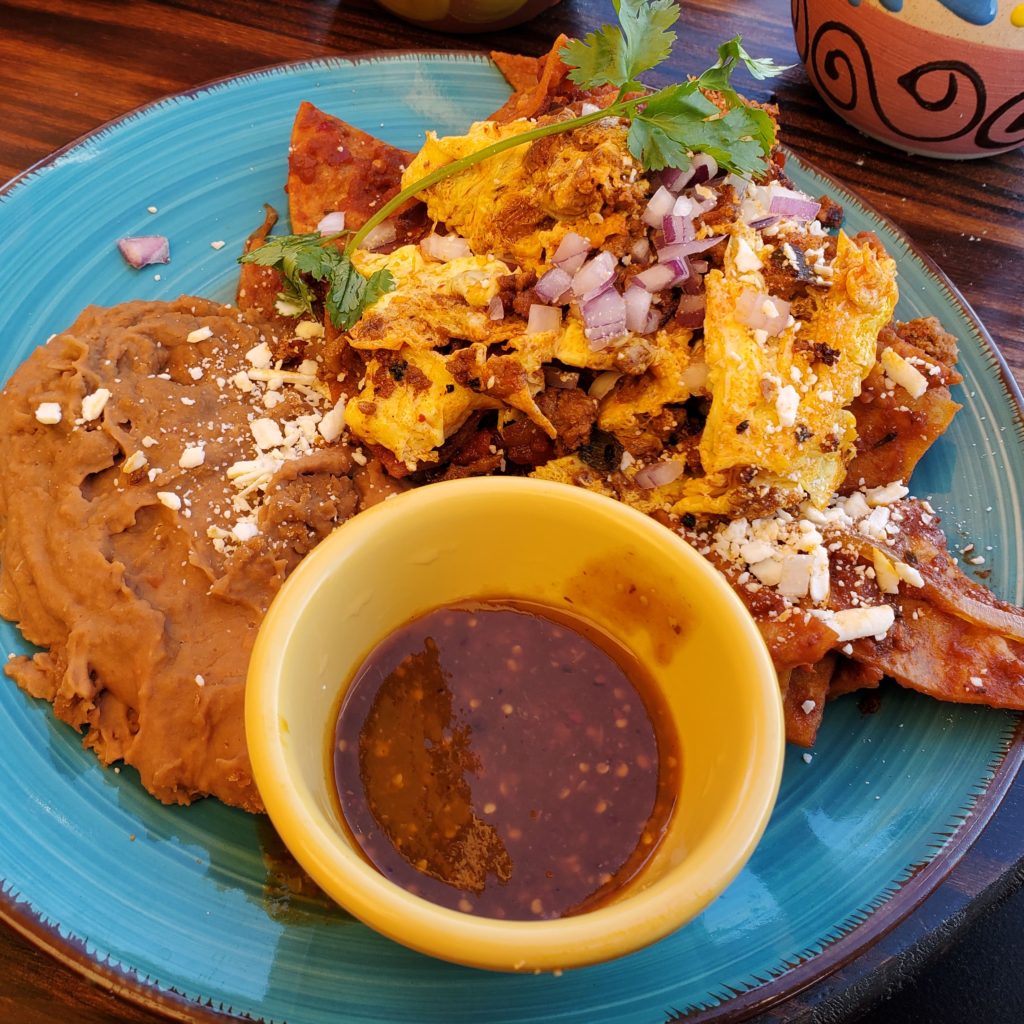 Whether you are craving savory or sweet, La Cheve is your spot! It's a bakery and restaurant with delicious pastries, beer, and the best chilaquiles I've ever had in my life at a restaurant. It's also a really cute spot and I wish we had more time because we unfortunately discovered this restaurant on our last day.
---
I hope you all enjoyed the list! Check out The Ultimate Napa Valley Bucket List if you're interested in learning more about what to do!
Thank you all for reading, and stay enthusiastic!
Feel free to follow the adventure on social media
Facebook / Instagram / Twitter / Youtube
-Maira