This post is sponsored by Foster Farms. As always, all opinions are my own. 
It's no secret that I am the biggest University of Arizona fan. Being at the University of Arizona is actually how this Enthusiastic About Life space came to be; you can read how it all got started here.
Long story short, my last year of college I created a Graduation Bucket List and one of my favorite items on that graduation bucket list was to attend every football game…and wow was I serious about this item.
This item catapulted my love for college football. However, after graduating and moving away from Tucson, it wasn't as easy to go to every football game.
And although, I was able to score a seat in the University of Arizona College of Engineering VIP Suite last year (thank you Dana!), I knew I had to figure out the best way to keep feeding my fandom.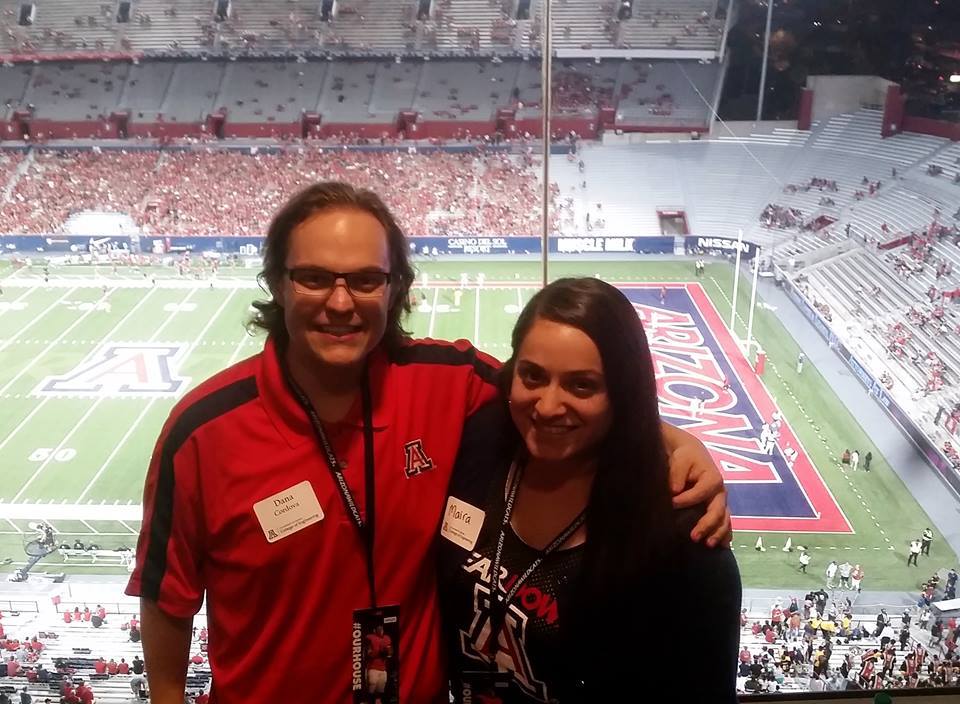 If I couldn't attend the games in person, I did the next best thing. I started watching them in sports bars, at friends' houses, and even hosting game watching parties at my house.
I'm excited to partner (again) with Foster Farms to show you all how to feed your fandom and have the best snacks at your next game watching party! I love working with Foster Farms because they are always great but also because I love and use their products every week.
Check out a fun video of me prepping for the ultimate game watching party!
Foster Farms is gearing up for the #FosterFarmsBowl and they are here to Feed Your Fandom! On game day, I need sustenance and Foster Farms always has my back!
To throw the ultimate game watching party (and simultaneously feed your fandom), there's a few things you need to do. You need to round up your fellow college football fans, ensure everyone is suited up in the right colors (red, white and blue baby!), and finally get your snacks ready!
I rounded up my friends and after we all gathered at my house wearing the right colors, it was time for snacks.
If you ask my friends, they will tell you that I am all about efficiency and I'm not the type of person to be in the kitchen for hours before a party.
Because I like to be efficient, for my last game watching party I used two Foster Farm products that are perfect for the person who only has a few minutes in the kitchen: Hot 'n Spicy Wings and Fajita Marinated Raw Chicken Breast Strips.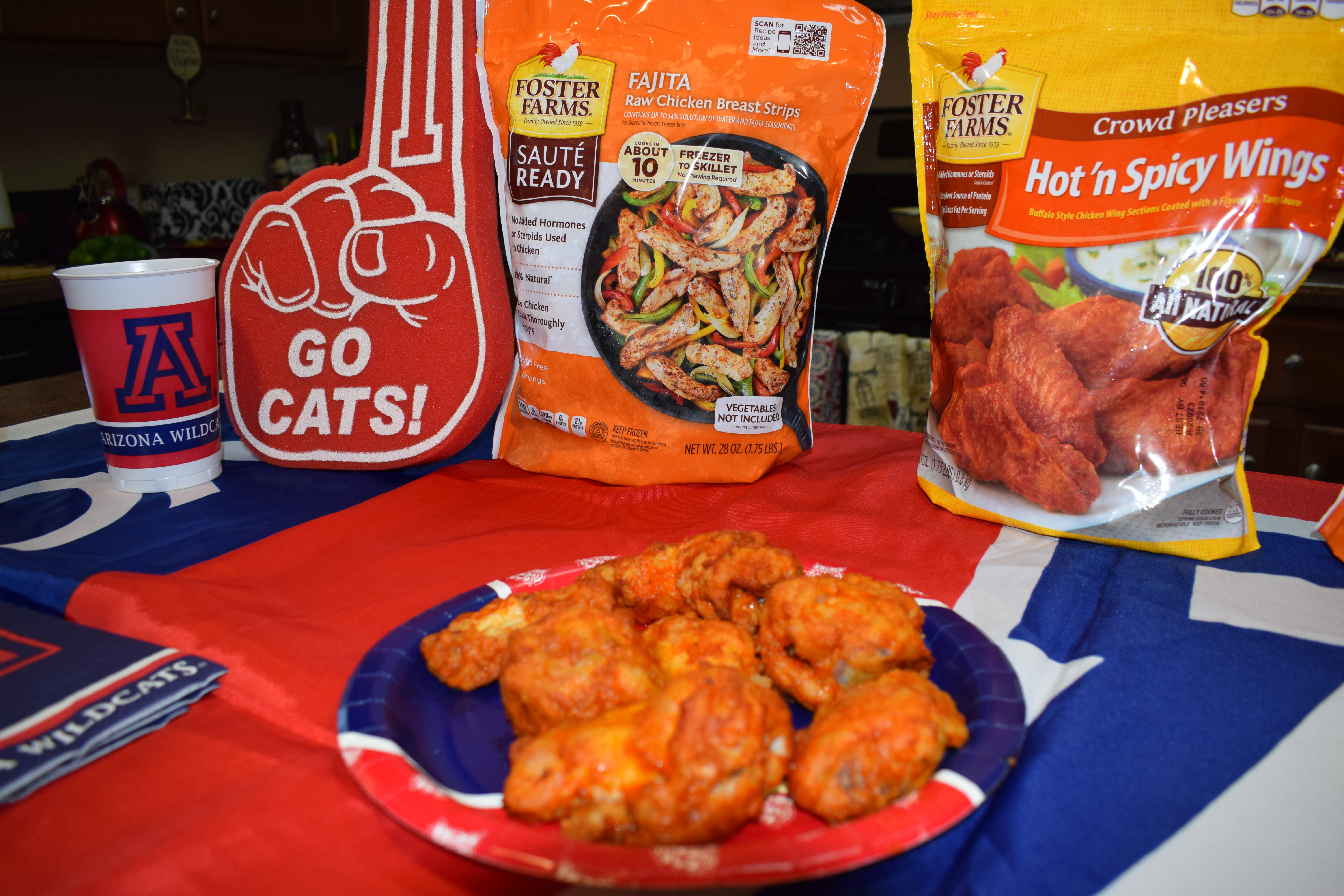 For the wings, all I did was take the wings out of the bag, place on a baking sheet, and throw in the oven for a few minutes (super easy)! The wings smelled so good while cooking and tasted even better. I like that these wings are bigger so I only need to eat a few to satisfy my hunger. I also like that you can leave them in the oven for a couple minutes longer than what the instructions say and they will be even crispier!
For the chicken breast strips, I wanted to make street tacos, because who doesn't love tacos?! I threw the raw chicken breast strips in a hot pan with oil and mixed until fully cooked through. I love the raw chicken breast strips because they come pre-marinated so all you need to do is cook! The flavor is already built in so they will taste delicious every single time.
I then made a quick homemade salsa, chopped some onion and cilantro for the toppings and assembled! And of course, I served everything on U of A plates.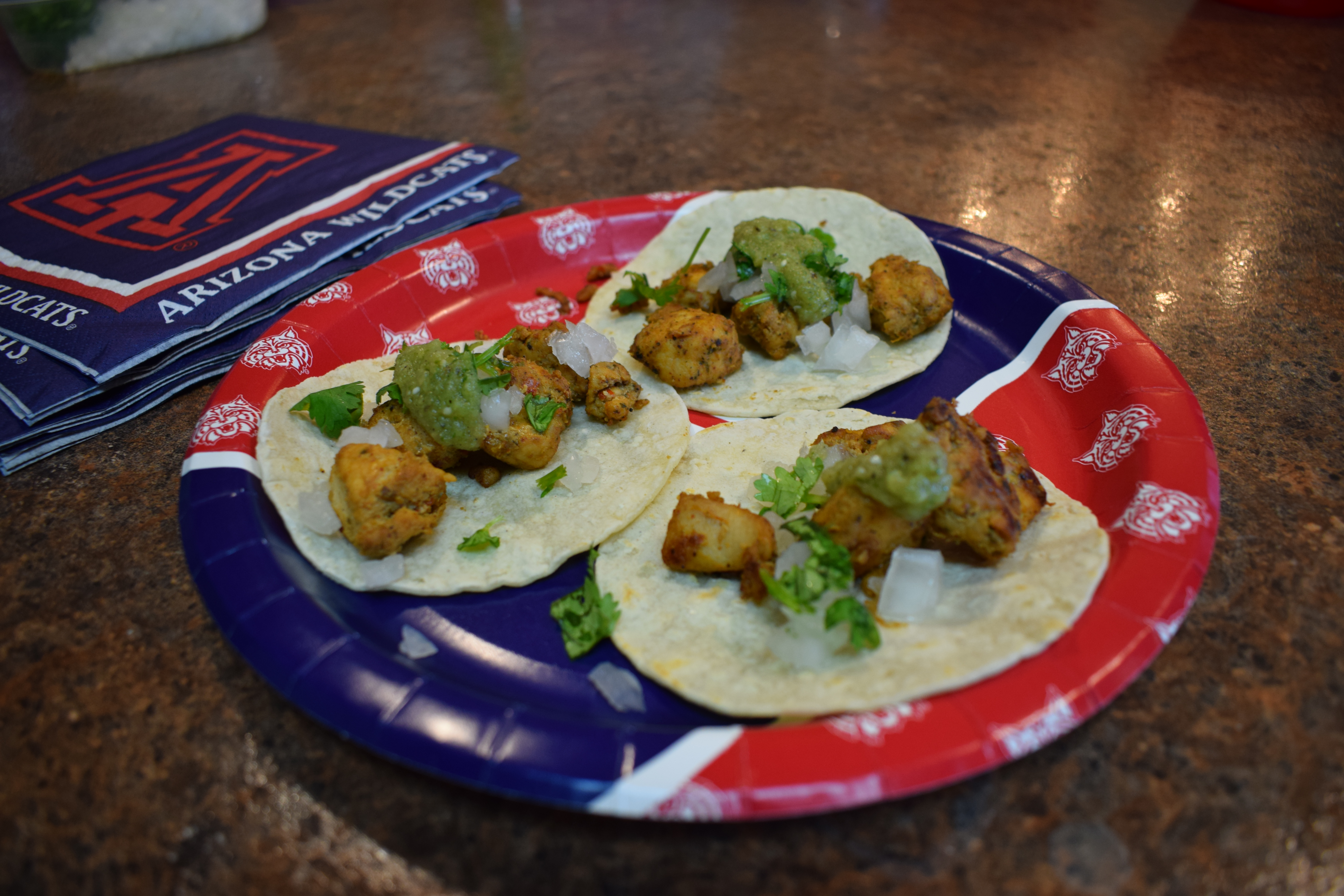 The tacos and wings were a total hit and I will most definitely be making these again for my next game watching party. All in all, I think I only spent about an hour in the kitchen!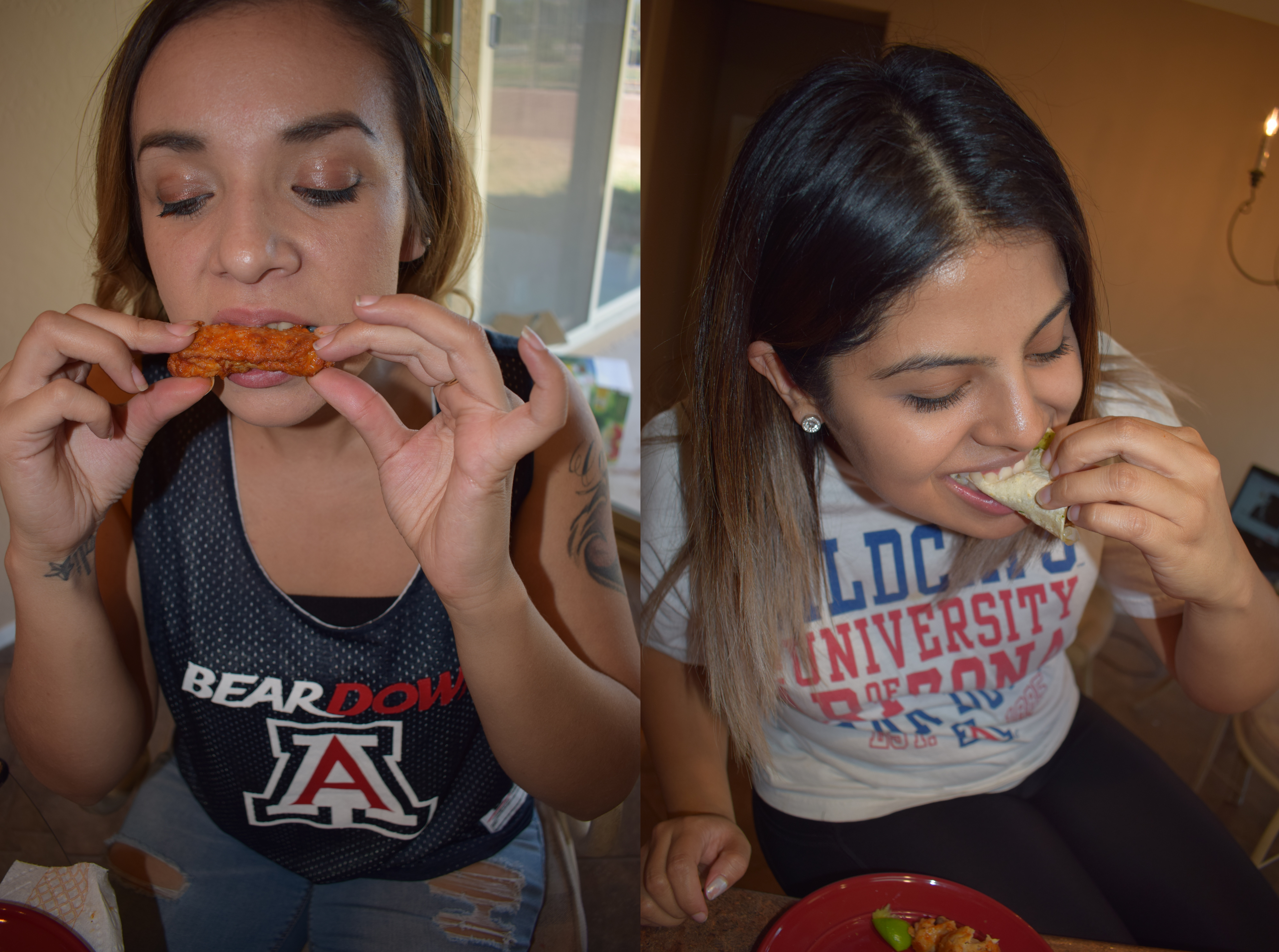 For my game day spread, I also used their Fresh & Natural chicken (which I coincidentally use every week for my own personal meal prep) and made shredded chicken tacos! Very similar to the fajita chicken tacos except I cooked the chicken in my slow cooker, shredded the chicken and then assembled.
I was also hoping to try their Simply Raised chicken but it's so good that they were sold out in my neighborhood grocery store. I'll make sure to try it in the next few weeks and let you all know what I think!
Another thing that I like to do during my game watching parties especially when the weather is nice, is to go outside and either take a short walk, play some lawn games, and take photos…because you will be super full from all the snacks and will be needing a break!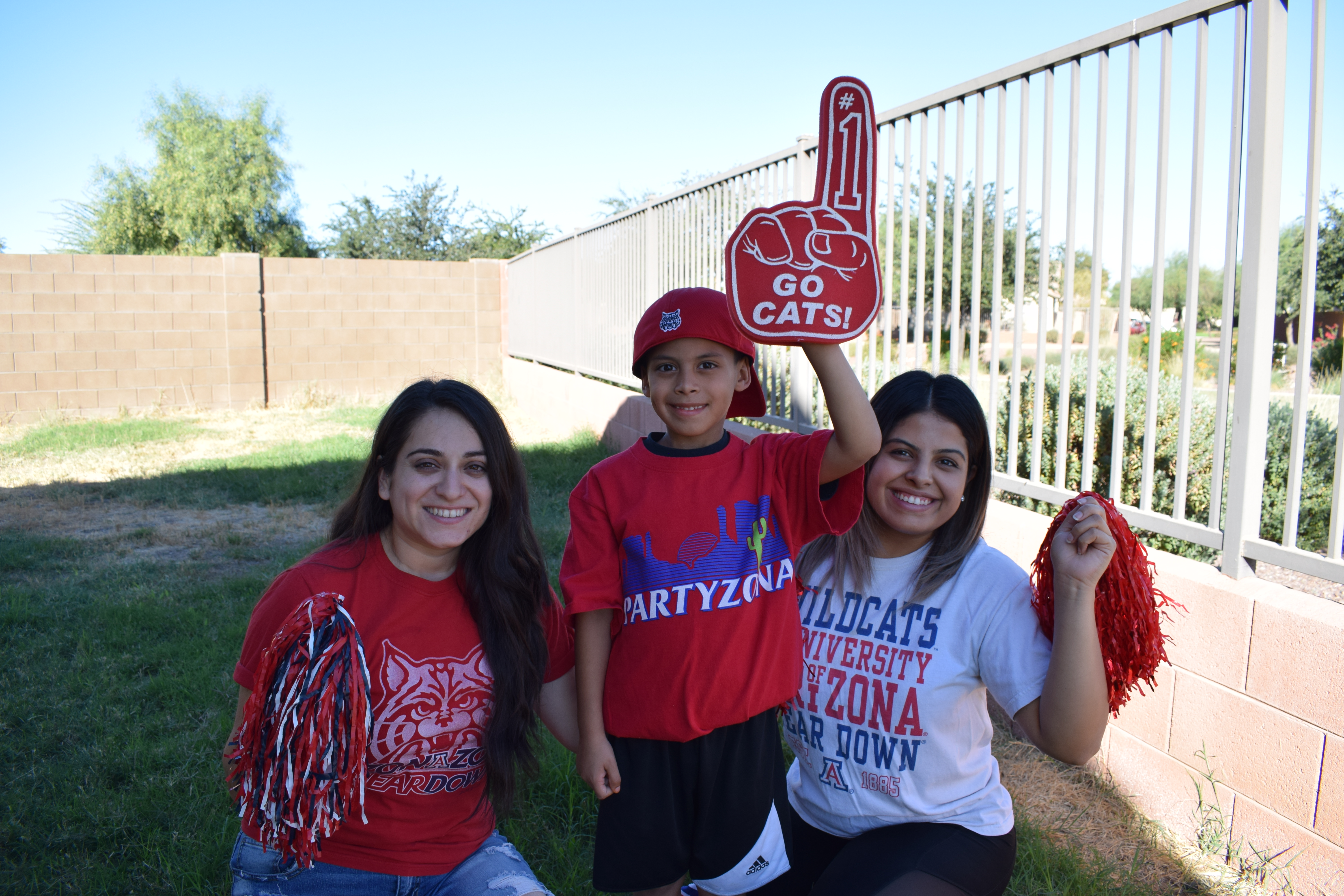 I had so much fun and a very delicious weekend with Foster Farms and am very excited for the next U of A game (against rival ASU)! I'm sure I will continue to feed my fandom, will you?!
---
Thank you so much to Foster Farms for partnering with me this week!
They're such great partners and asked me to share some exciting info with all of you: starting December 1st at participating supermarkets be on the look out to find a code to scan on specially-marked Foster Farms packages of fresh chicken, and on signs in the frozen food aisle that will connect to up to $7.50 in savings. Plus Foster Farms will be offering great game day recipes on the packages and online too.
Feed Your Fandom this college football season with Foster Farms, and don't forget to watch the exciting year-end action when the Pac-12 battles the Big 10 in the Foster Farms Bowl airing on Fox Sports on December 27th.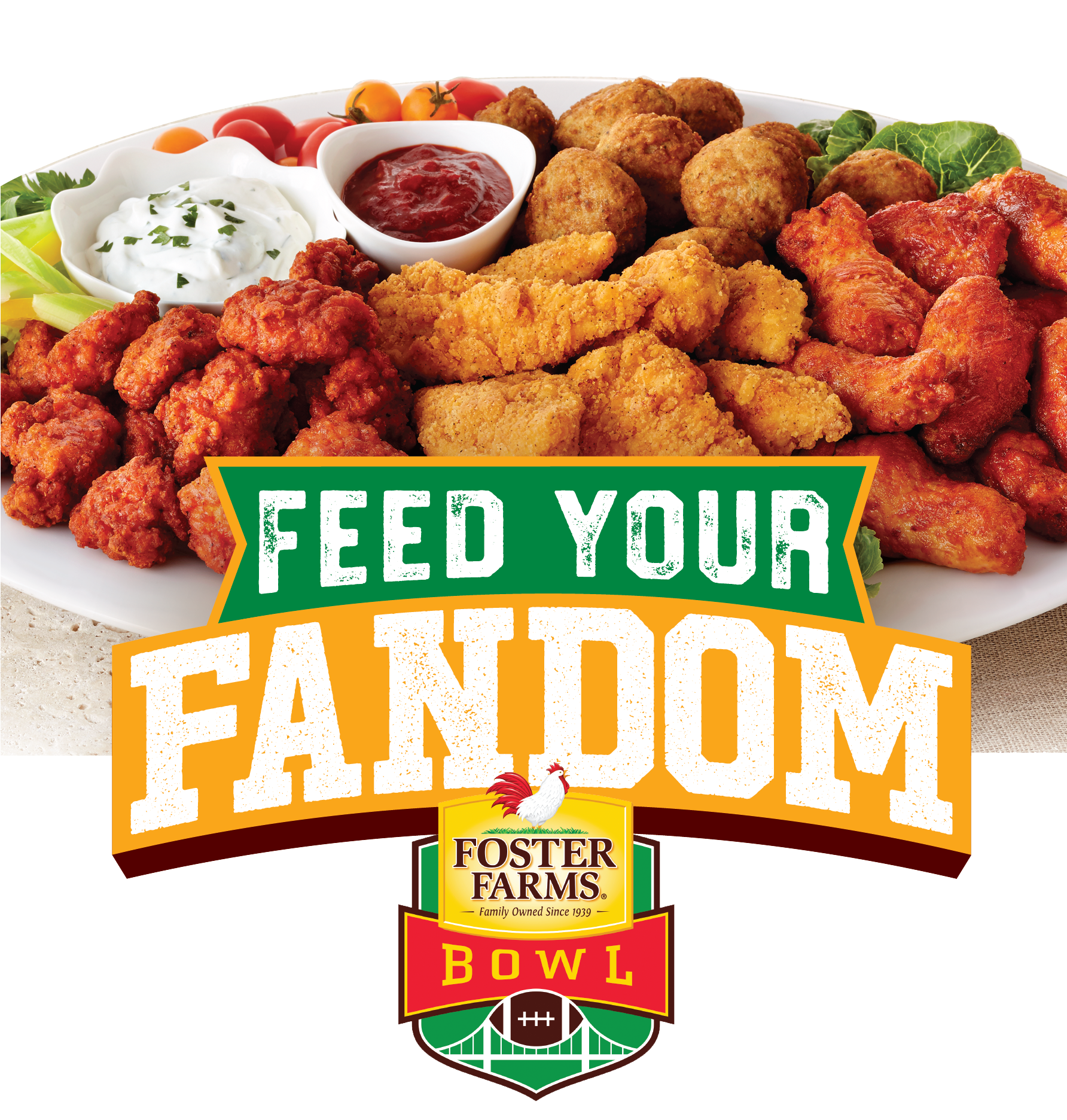 Thank you all for reading, and stay enthusiastic!
Feel free to follow the adventure on social media ?
Facebook / Instagram / Twitter / Youtube 
-Maira