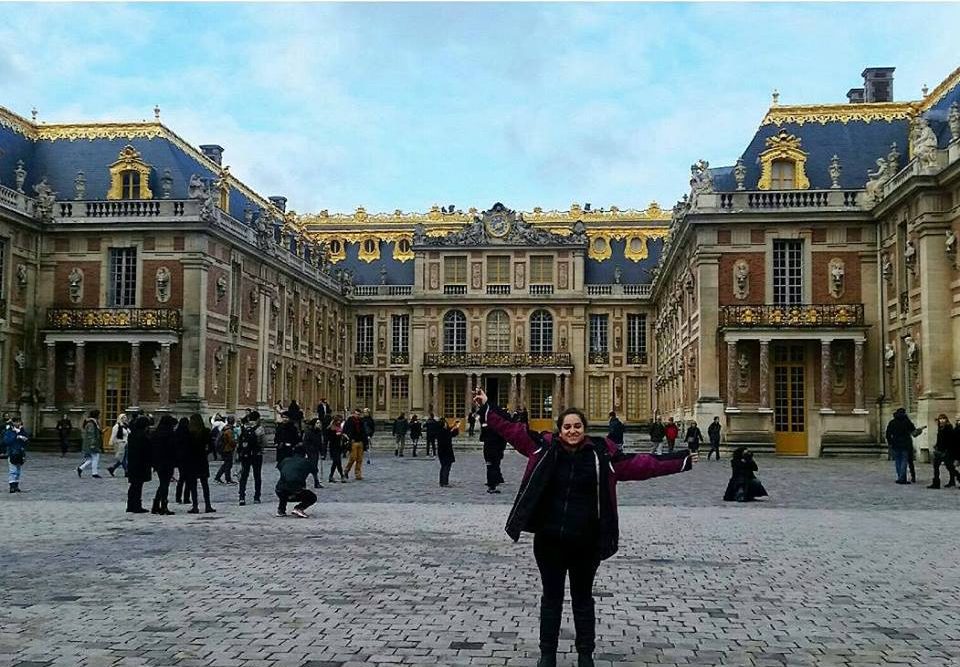 I don't think I need to tell you why you need to visit France. France is so well known that I am here to tell you to keep reading and you will definitely be convinced to visit!
ARC DE TRIOMPHE IN PARIS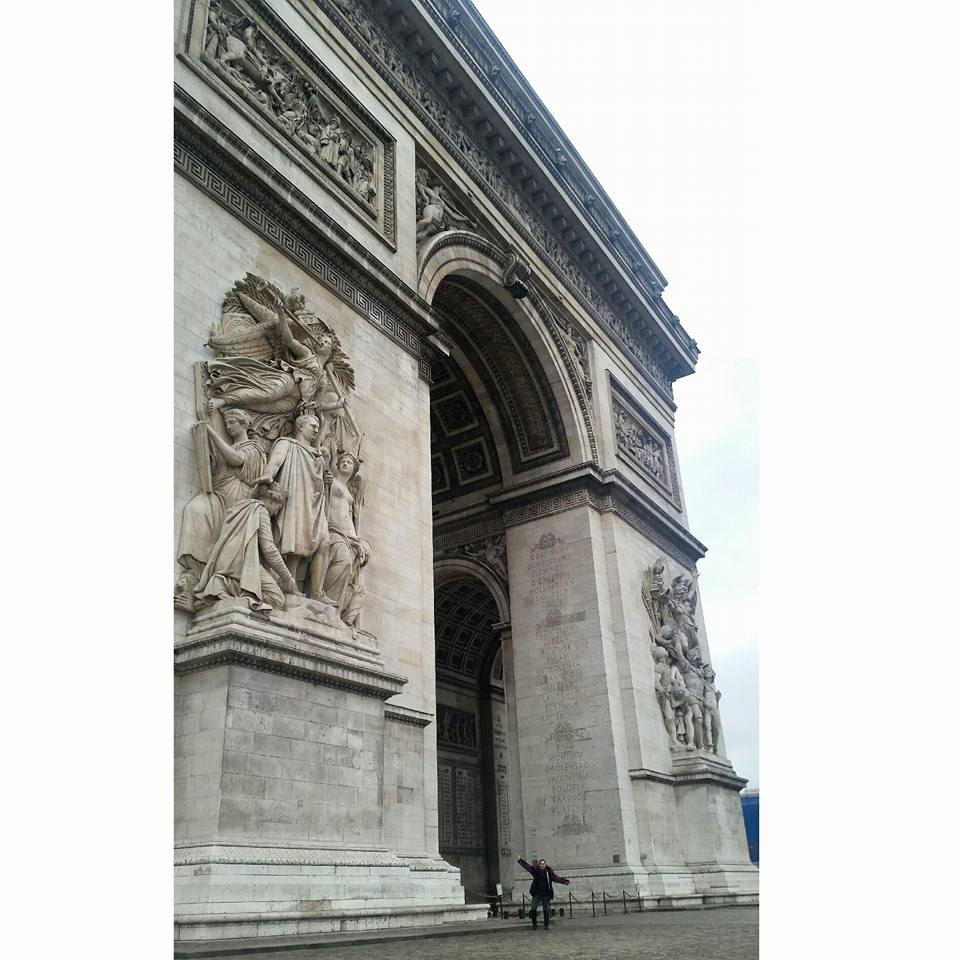 The Arc De Triomphe in Paris, France is a beautiful monument that honors those who fought and died for France in the French Revolutionary and the Napoleonic Wars. It was really cool to see it in person and stand there reading all of the names inscribed on the surfaces. And yes that tiny person is me. The Arc is HUGE!
While visiting the Arc, I also made sure to check out the Tomb of the Unknown Soldier. It is a place of remembrance and meditation. The idea for an unknown soldier to be honored in death in France came about in 1916 while World War I was still being fought and the outcome in certain doubt.
BREAKFAST AT A PARISIAN CAFE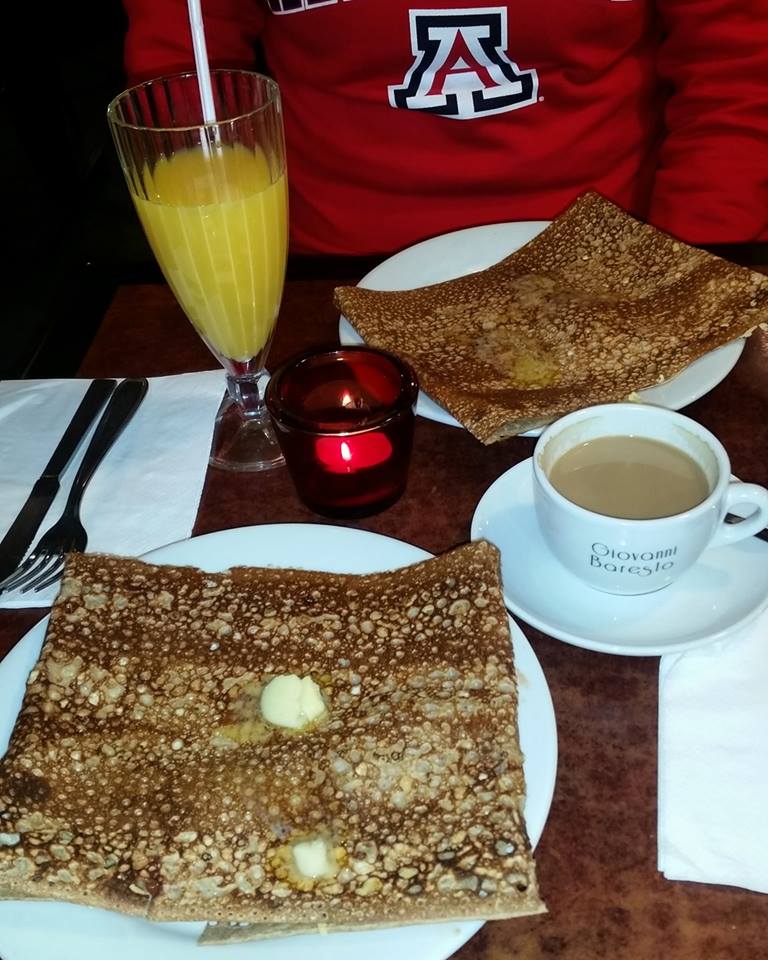 I've been weirdly craving crepes this week so this week let's take a trip to Paris! You already know I had to try crepes while roaming the streets of Paris (in my The University of Arizona sweater of course)! I had a savory egg, ham and cheese crepe with fresh orange juice at Crêpe en L'Isle and it was SO GOOD! Plus I ordered and had a conversation in French with our server, I guess high school French does pay off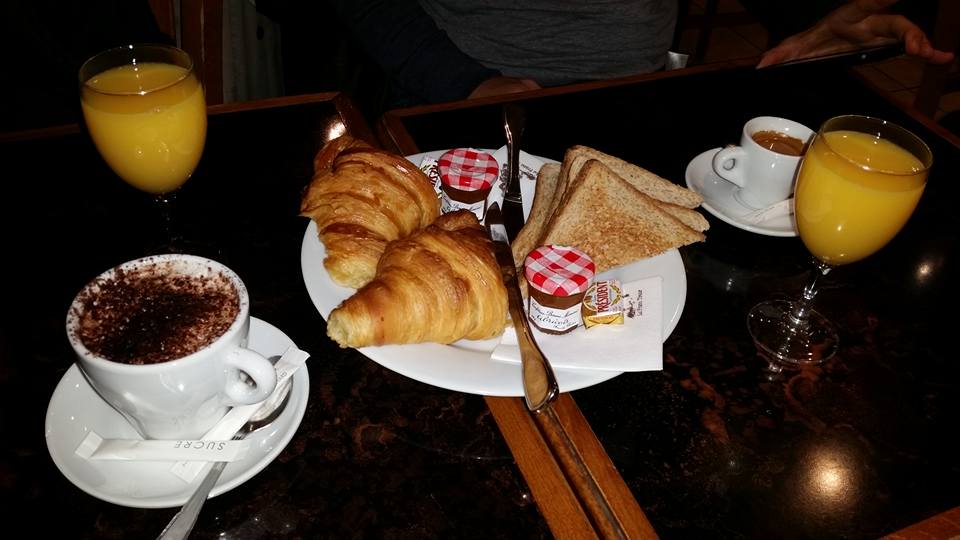 If you've read my Adventures in France blog post, you will know that when I got to Paris I was really cranky, tired, and not in a very good mood. But once we got to a super cute little Parisian cafe, all of my anger went away because there's no way to be angry in the beautiful city of Paris. Ever since I took French in high school, I've always wanted to have an early Parisian breakfast at a super cute Parisian cafe and it finally happened! ? We had a delicious breakfast of croissants, toast, hot chocolate, orange juice and coffee. It was simple and perfect. I had such delicious food in France, so stay tuned because I will be posting all of the pictures in the coming weeks!
EIFFEL TOWER IN PARIS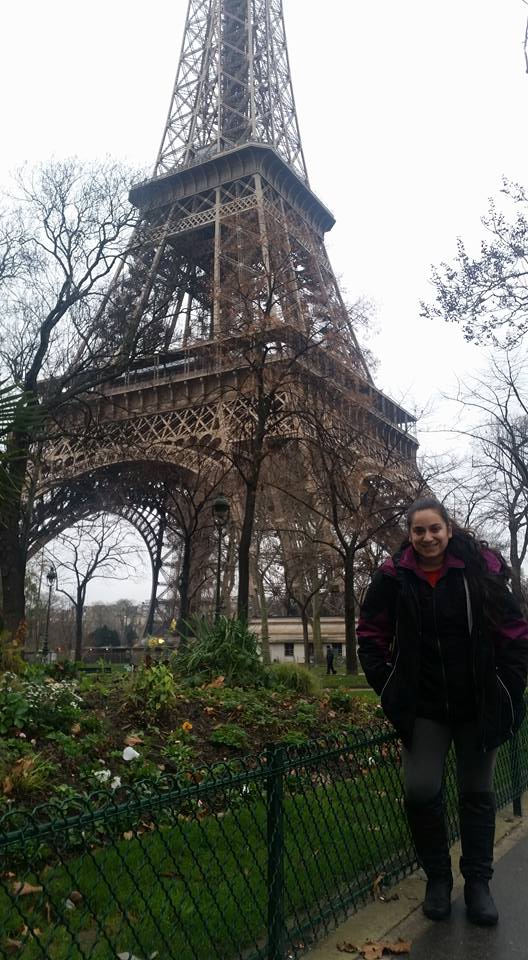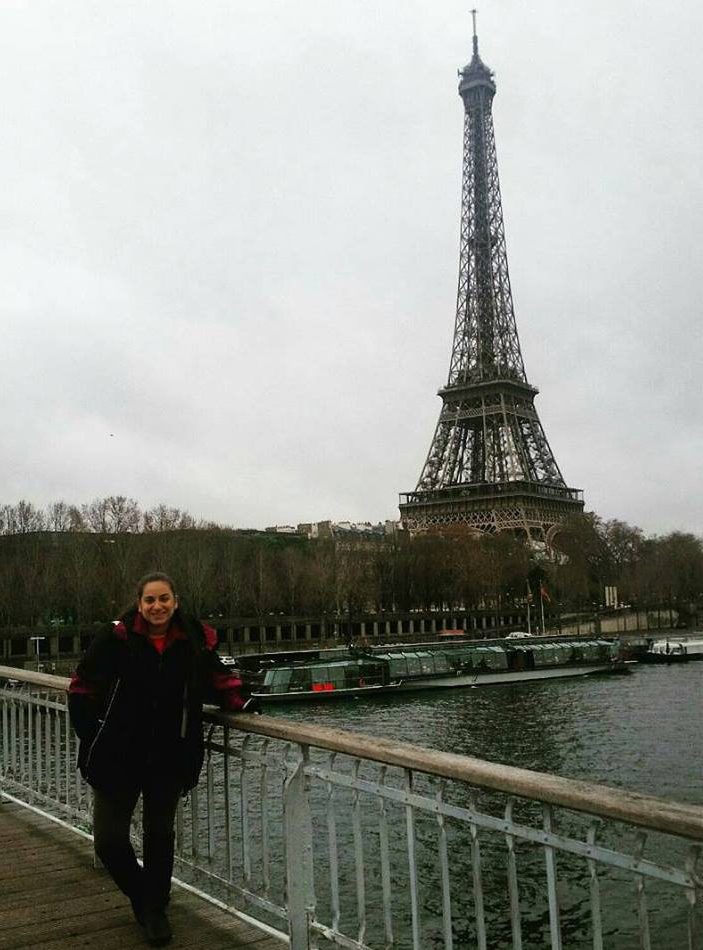 I visited the Eiffel Tower (or Tour Eiffel as the locals call it) and went all the way to the top! Beautiful structure and the weather at the top feels phenomenal. All that wind makes it feel like you are way higher than the 980 feet! Awesome experience.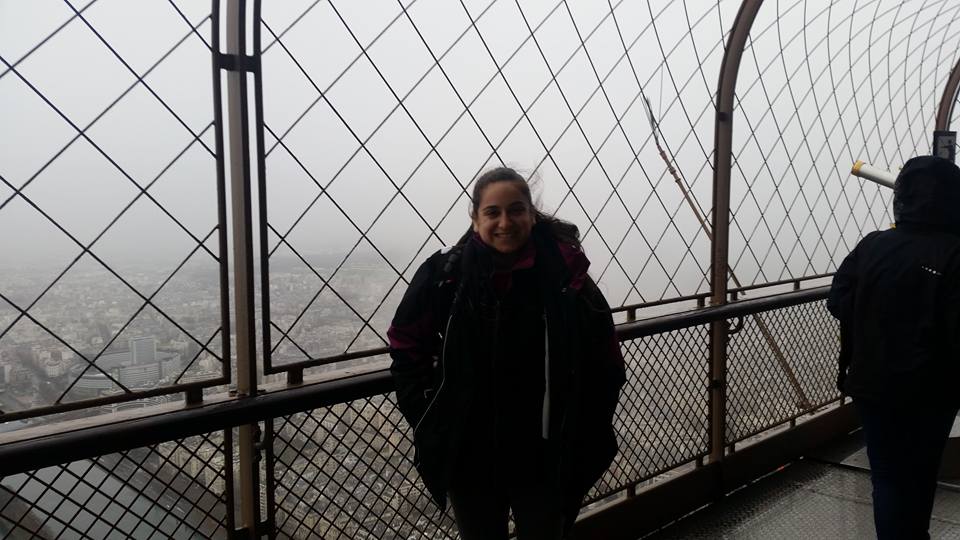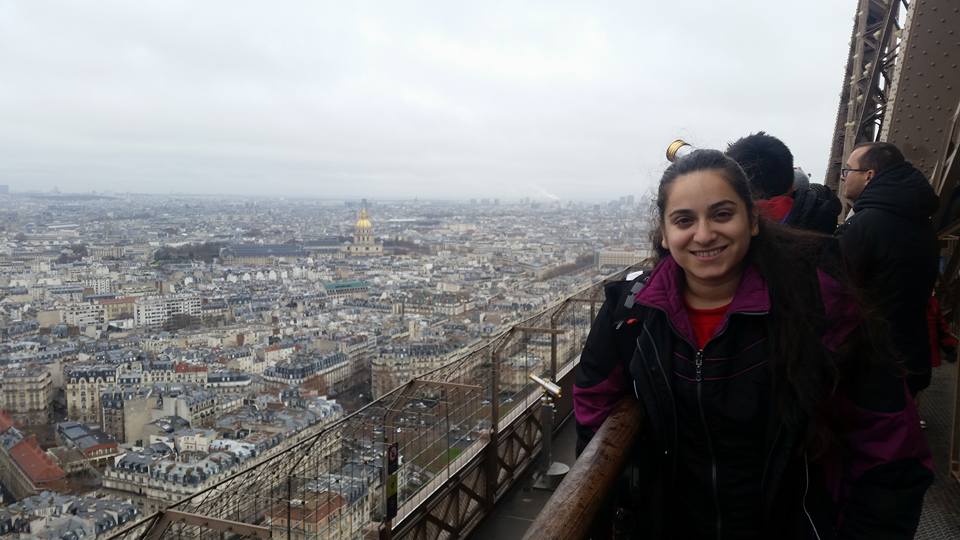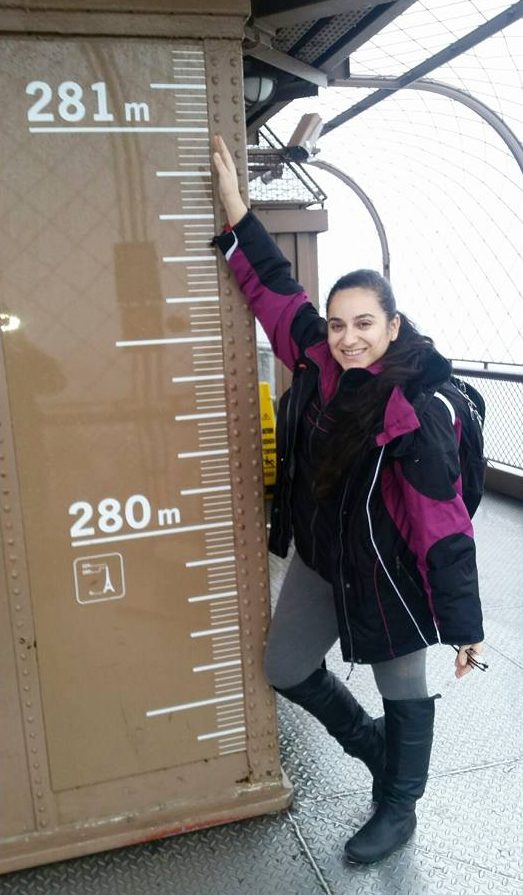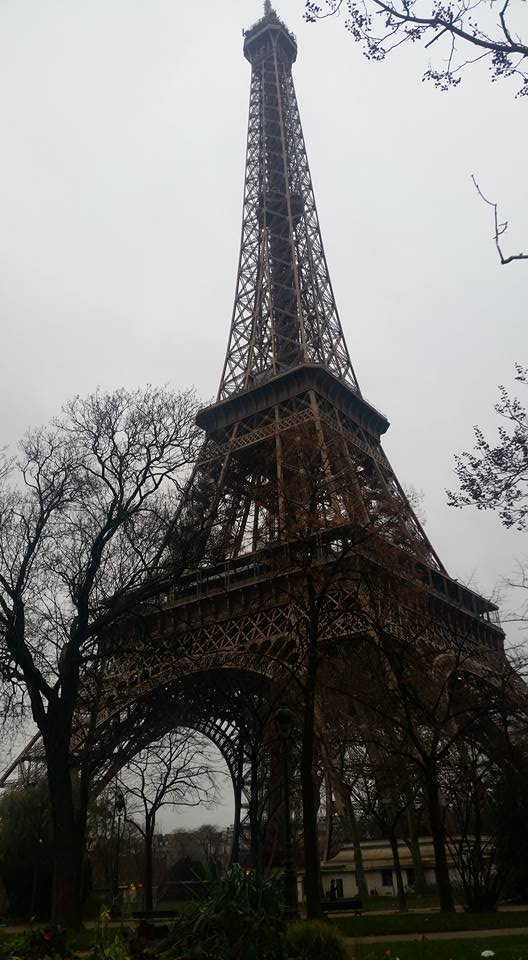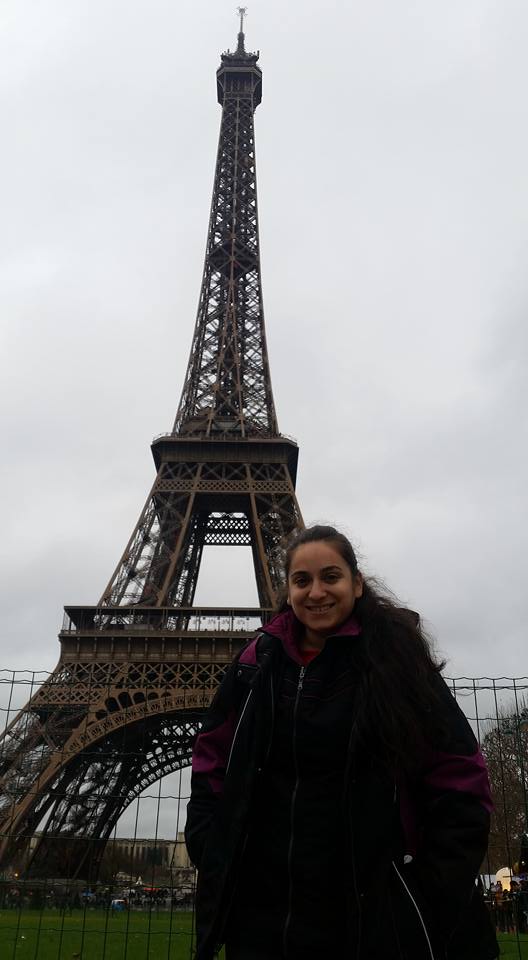 It was freezing up there since we went in December but the views were ridiculous and totally worth it. I also witnessed a proposal!! It was so romantic :')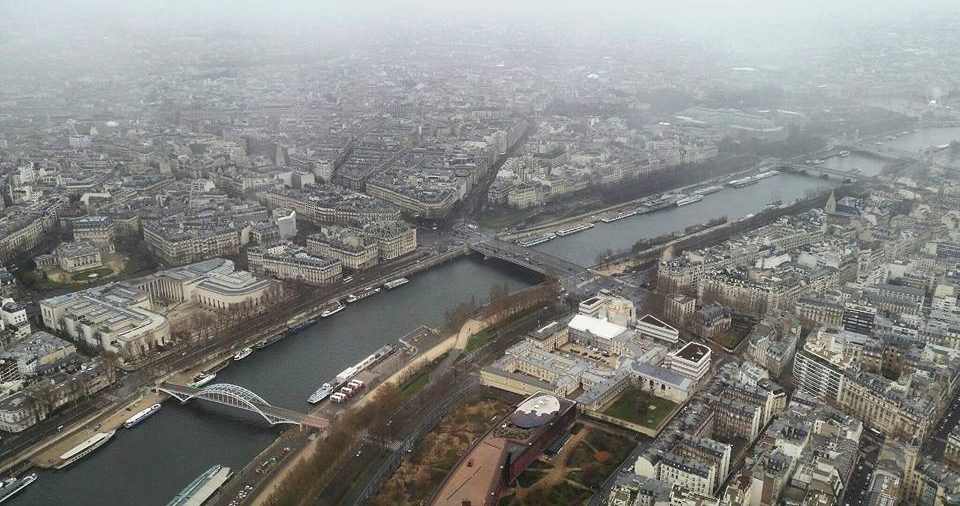 Also, it was not enough to see this beauty just during the day. We came back at night and oh my goodness…I can't decided which time I prefer. At night it was really cool because they have light shows and it is just beautiful.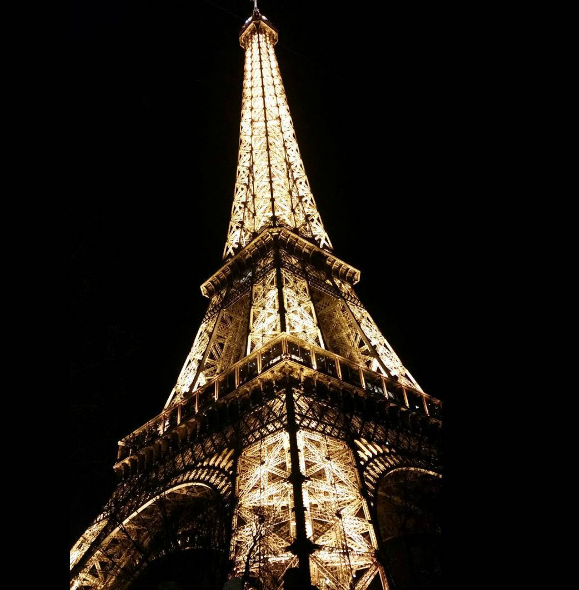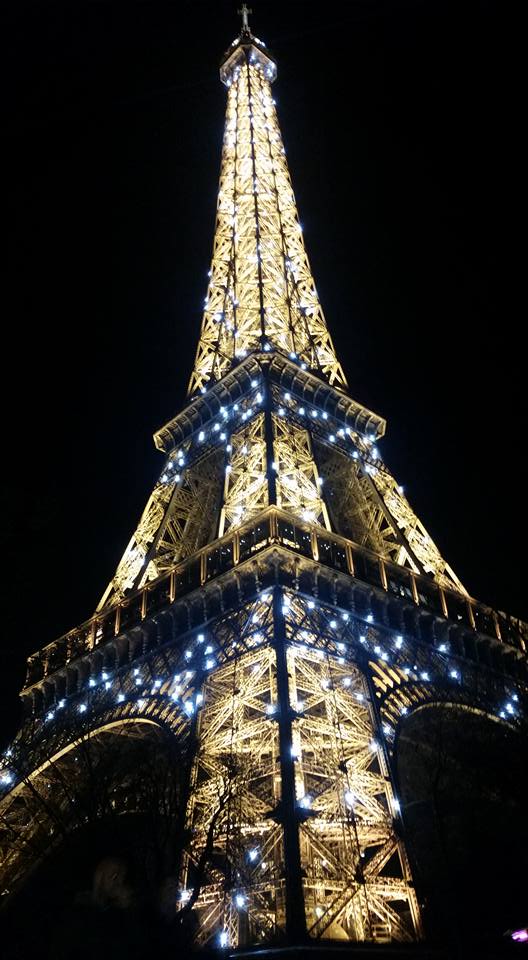 GARDENS OF VERSAILLES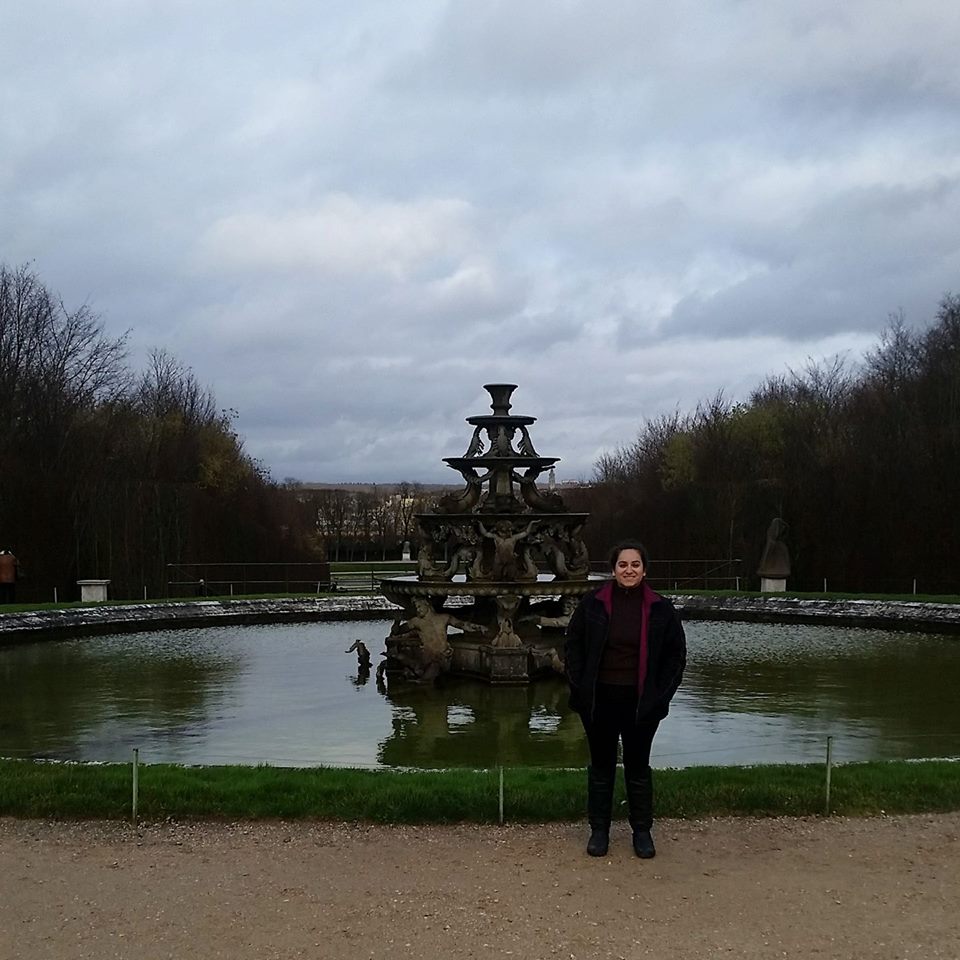 One of my favorite experiences in France was stopping at the Gardens of Versailles behind the Palace of Versailles and taking in all of the greenery. The gardens are HUGE and include greenery, fountains, sculptures and even trees that look like they belong next to the iron throne. I'd love to come back and run in these gardens now that I'm in better shape than when I first visited.
THE LOUVRE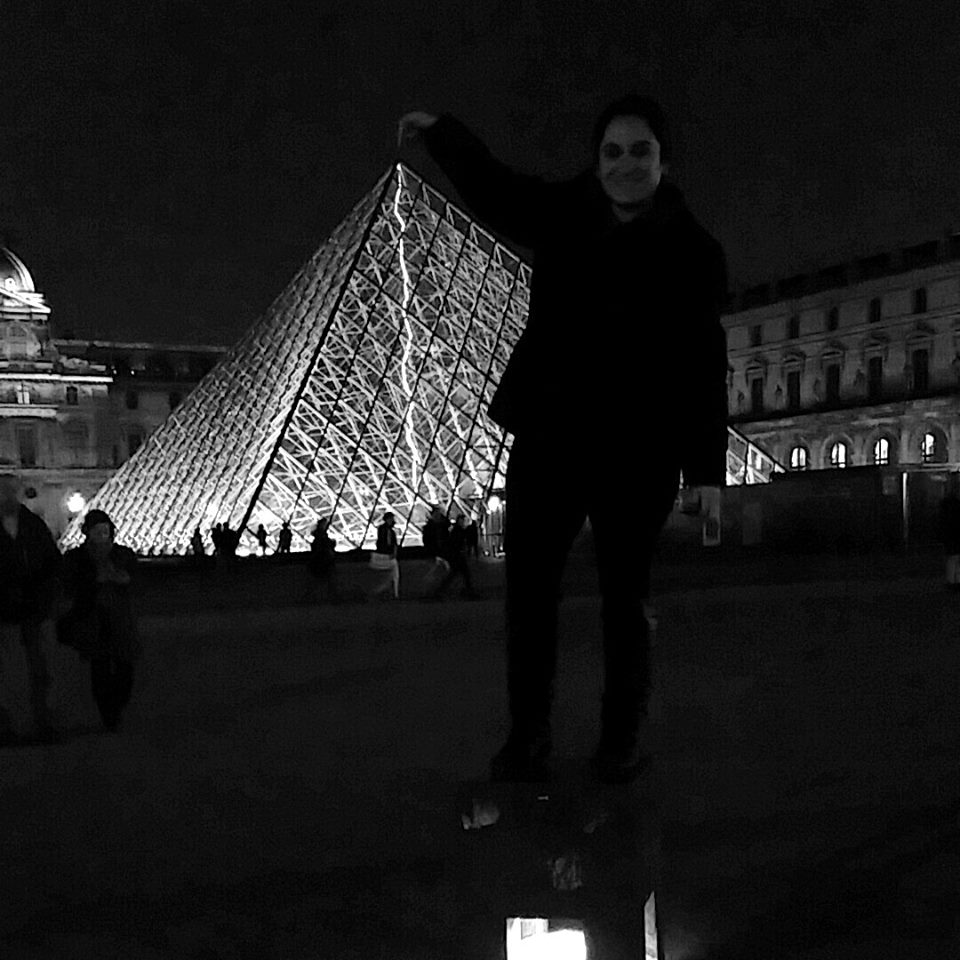 I loved the beautiful city of Paris and it was so surreal to be right outside of the Louvre Museum! We didn't actually get a chance to go inside but we did see the infamous glass pyramid and it was fun to know that we were so close to such beautiful and well known pieces of art! I'll definitely have to go back and actually go inside next time
NOTRE DAME IN PARIS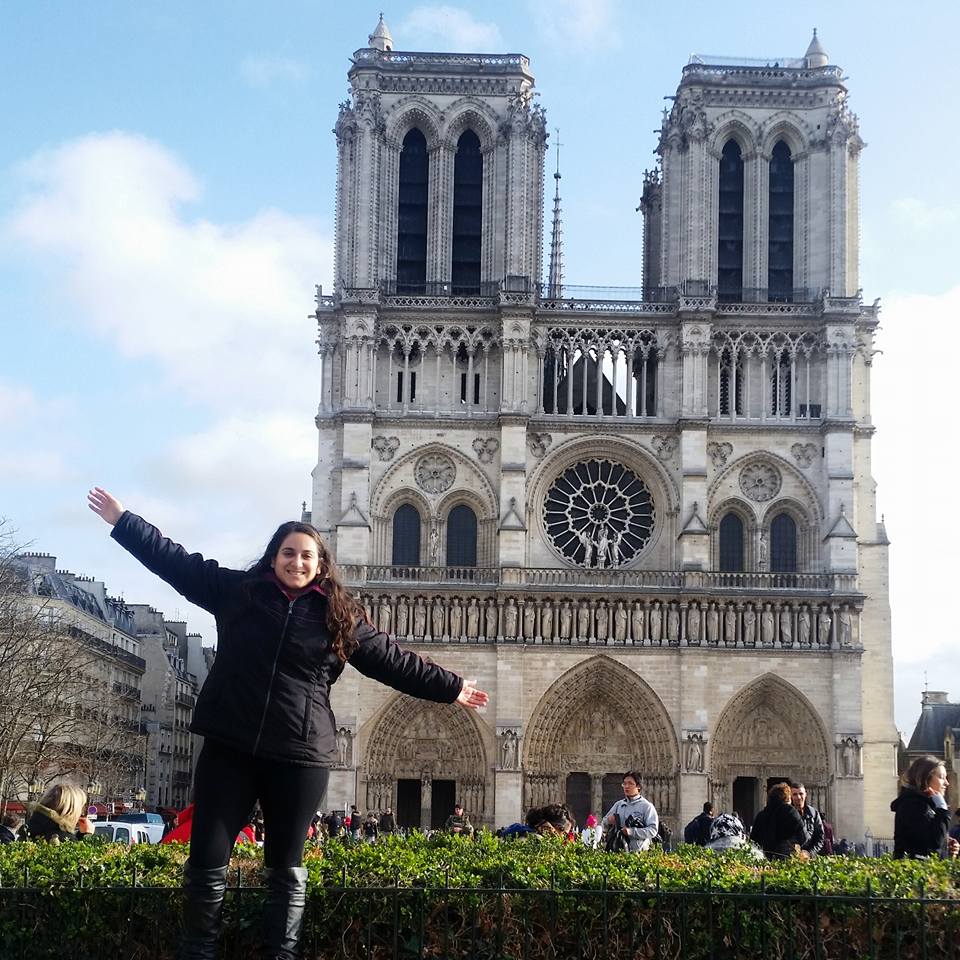 When I was in Paris, I checked out the Notre Dame Cathedral! Notre Dame is French for "Our Lady of Paris")and is considered to be one of the finest examples of French Gothic architecture, and it is among the largest and most well-known church buildings in Europe and the world. Super cool to see in person!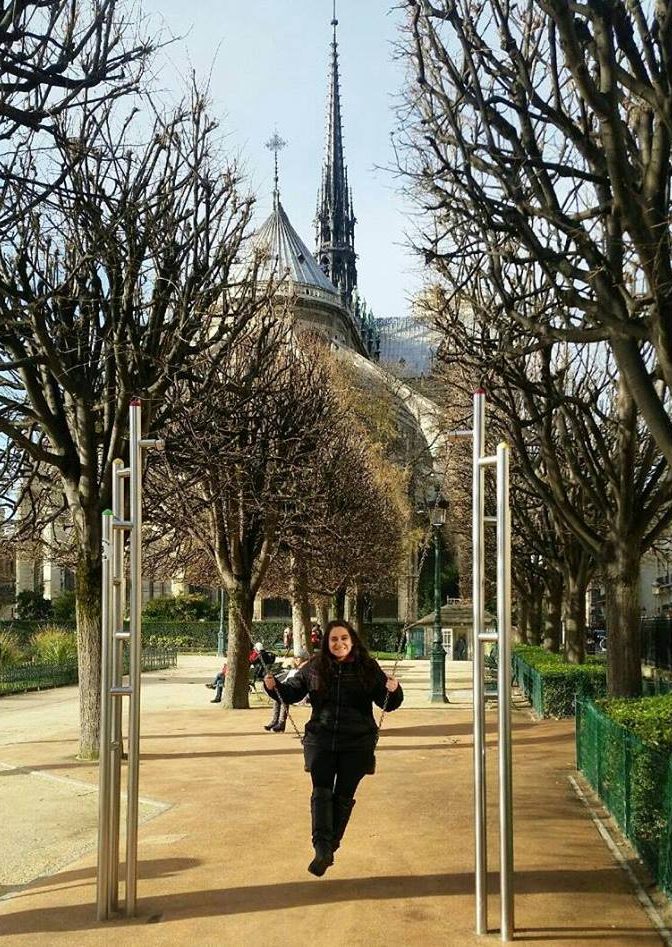 I also really liked how the cathedral looked from the back and I LOVED that there were swings in the back! How much cooler can you get?! Check out more European cathedrals here.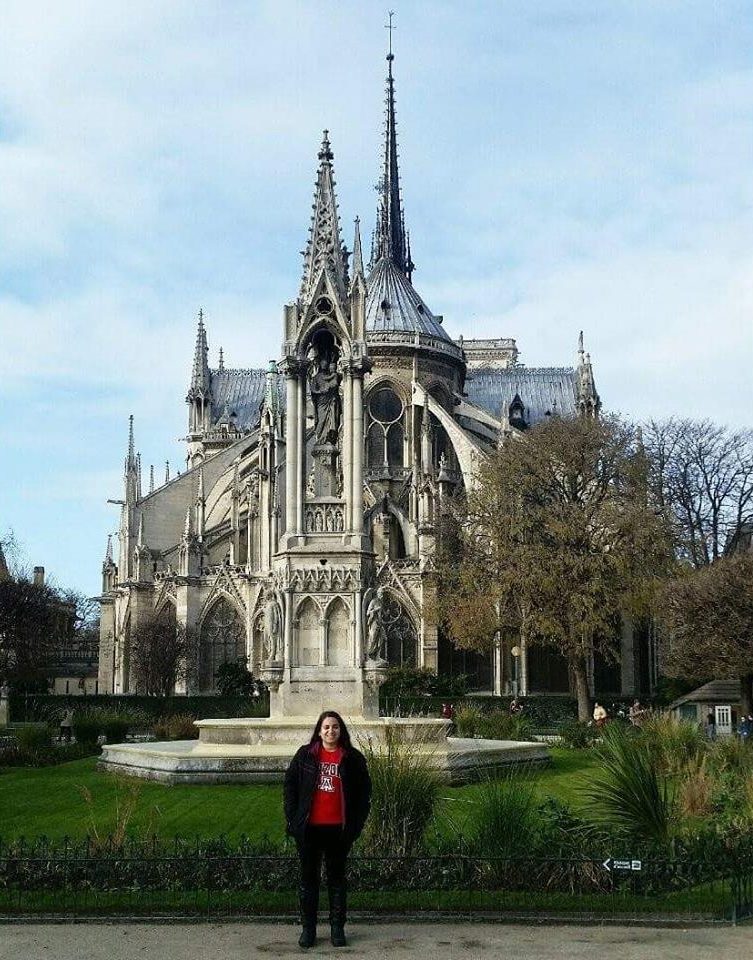 It's such a beautiful building from the front, back, inside, and all sides!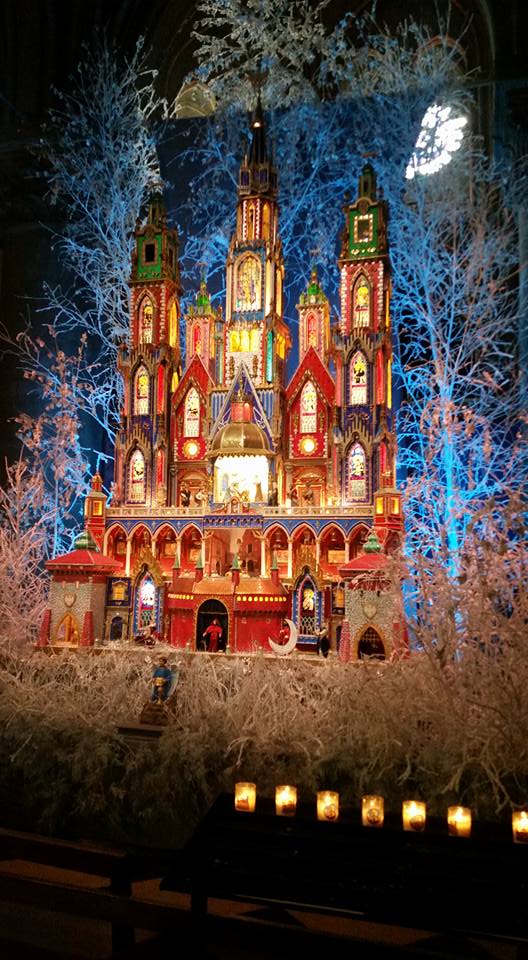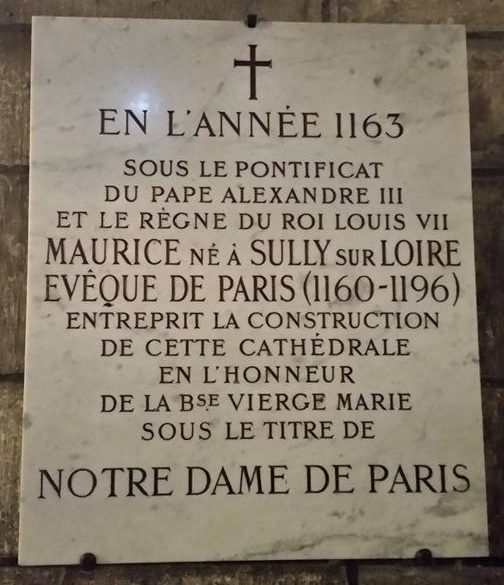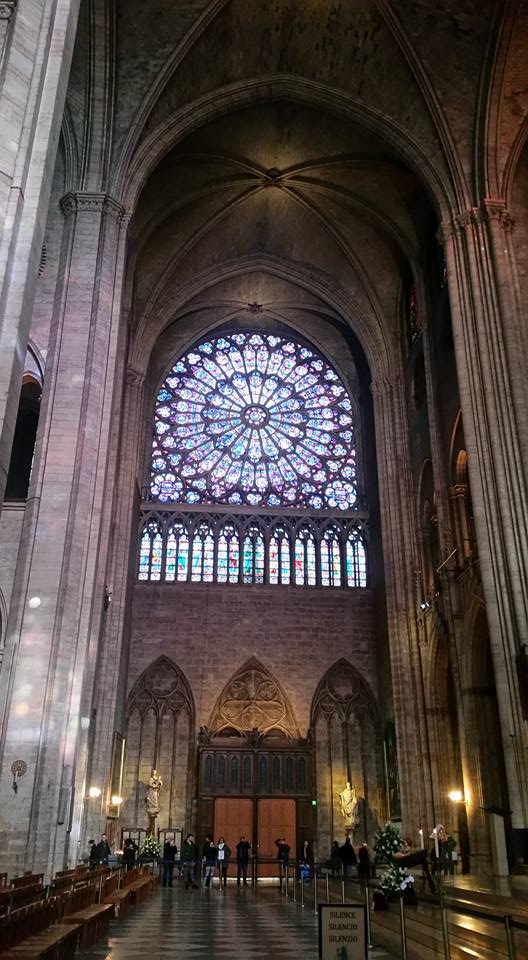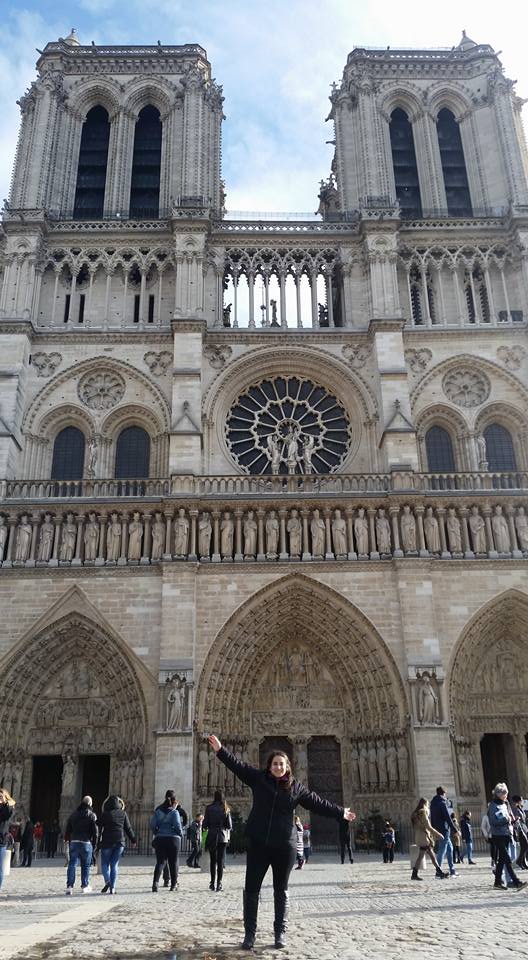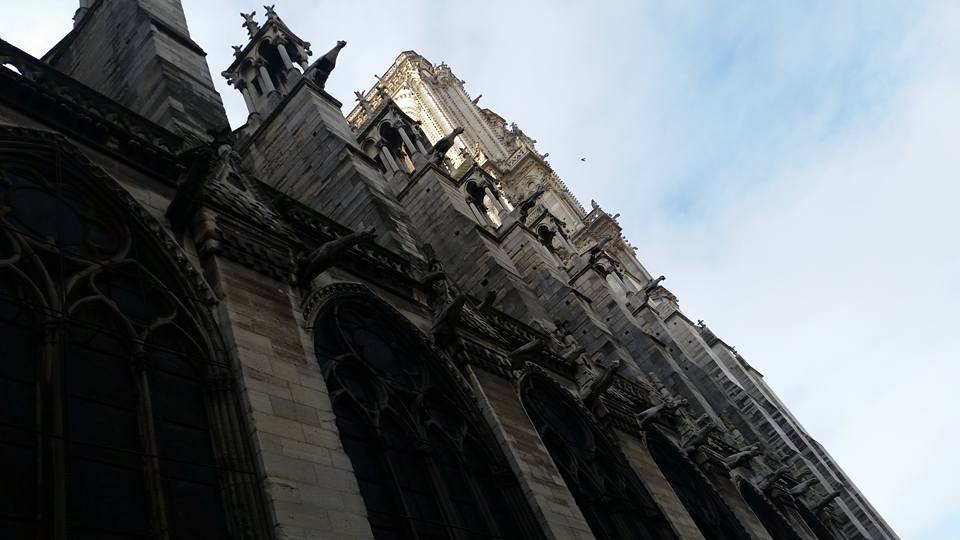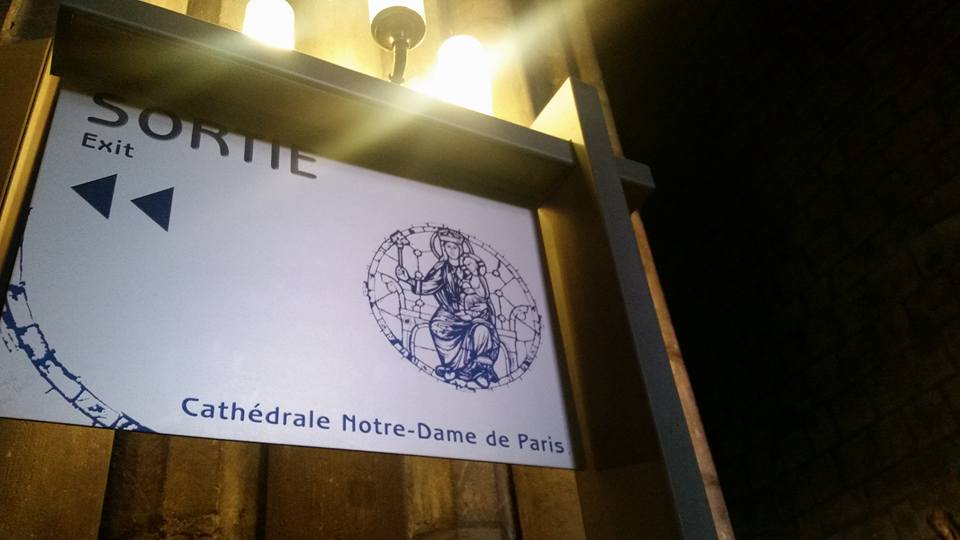 PALACE OF VERSAILLES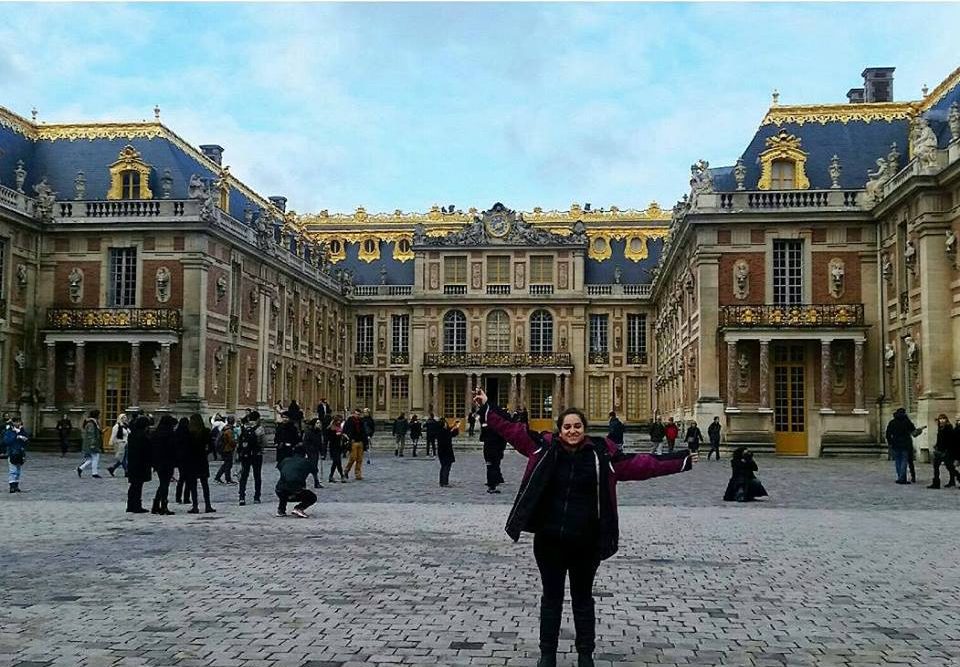 New year, new house!! ?? Lol jk friends, today Tim and I made it out to the Palace Of Versailles aka Chateau De Versailles! Beautiful weather and incredibly impressive palace. This is seriously house goals. The famous Palace of Versailles in France was breathtaking. The architecture was beautiful and there was so much history! Europe is awesome!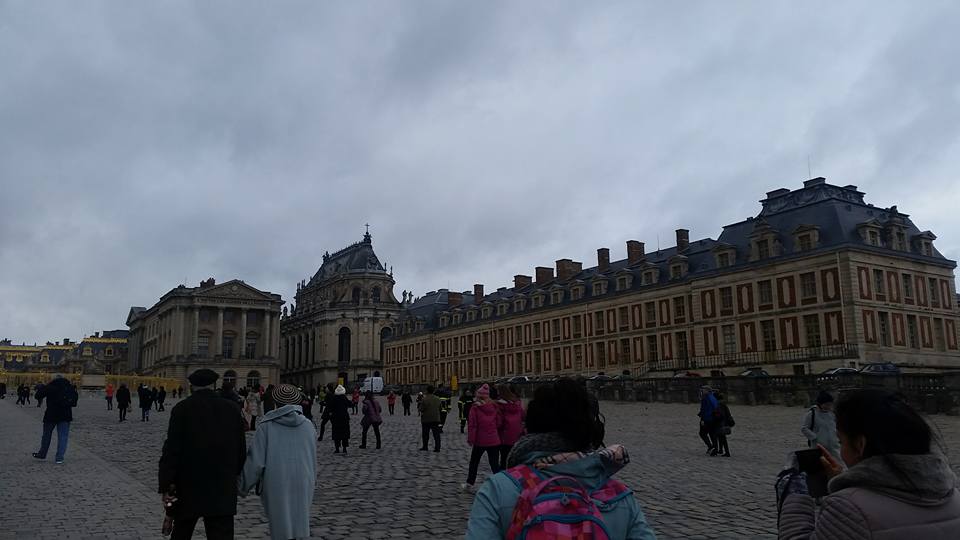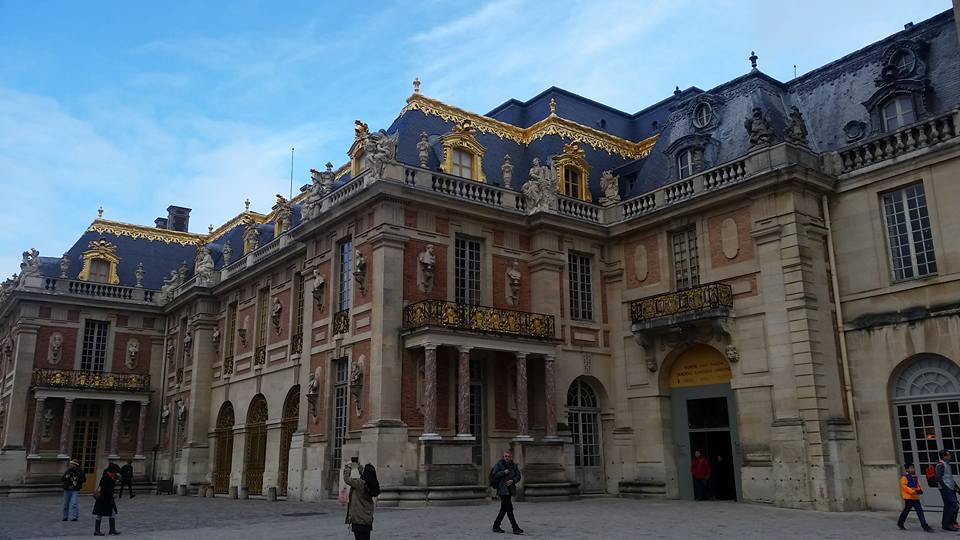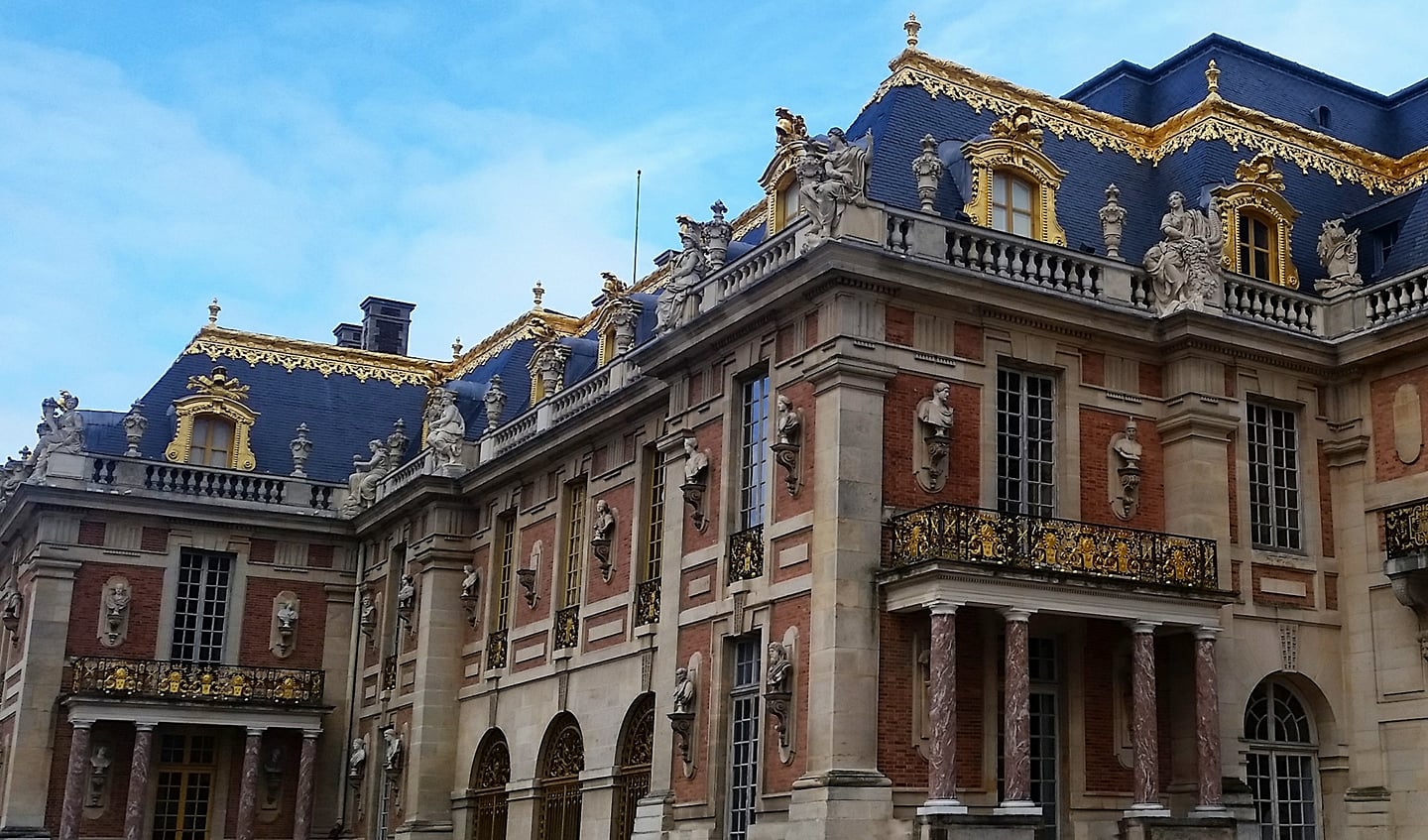 One of my favorite countries I've visited has got to be France. There's just so much to love about France, the food, the language, the architecture, the culture, I can go on forever! But the main reason why I loved it so much was because I took French class for three years in high school and learned so much. Learning about places and then actually visiting said places is one of the most magical feelings because it almost feels like a homecoming of sorts. When I saw the Palace of Versailles for the first time, my jaw dropped and the first thing I thought was 'wow, house goals' lol. It may look incredible in photos, but in person, it's on a whole other level.
The palace is hands down one of the most beautiful places I have ever stepped into.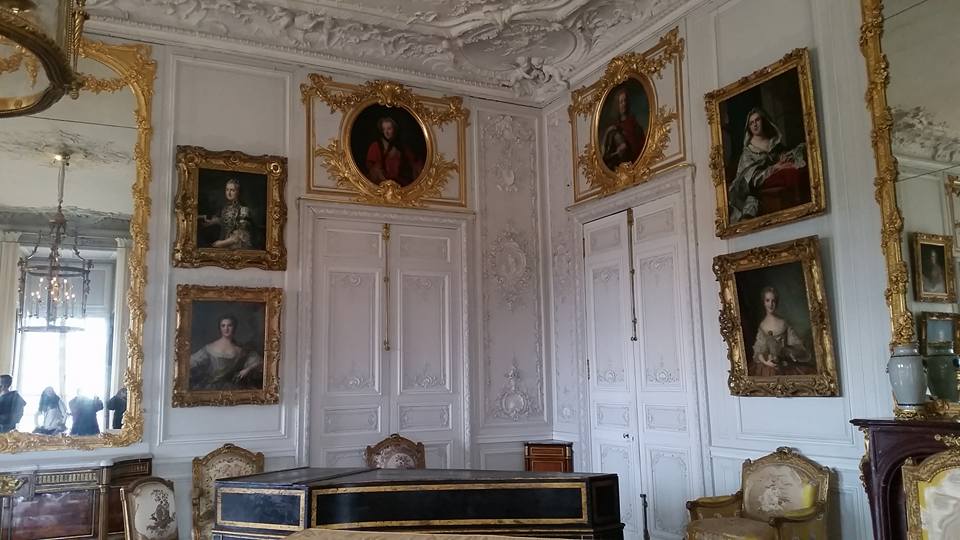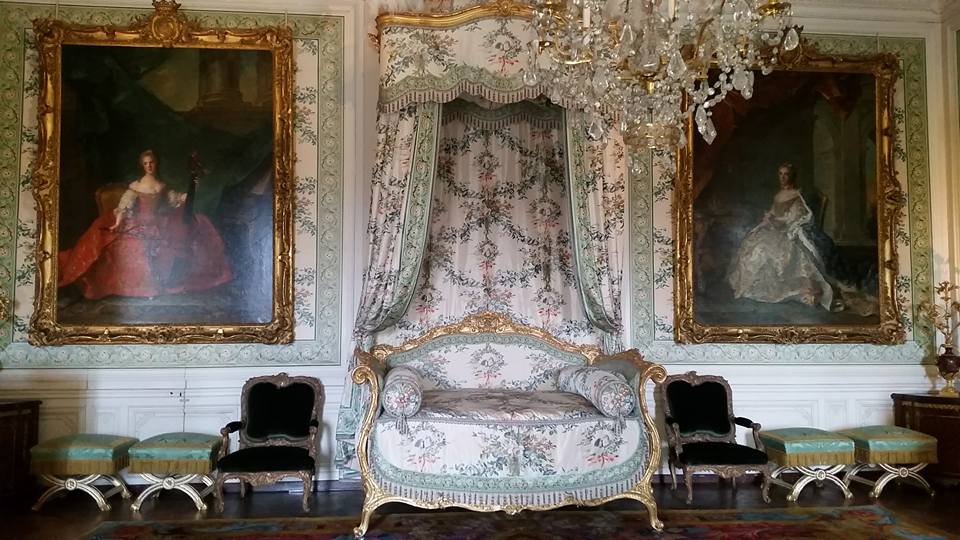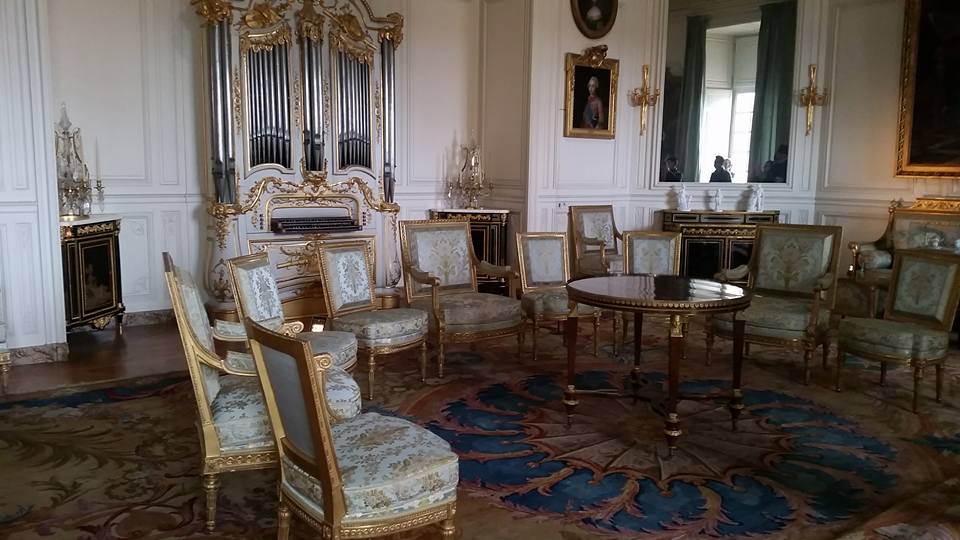 I also got distracted while exploring the Gardens of Versailles in France by a tree trunk that totally looks like the throne in Game of Thrones. Does anyone else see it or is it just me (lol)?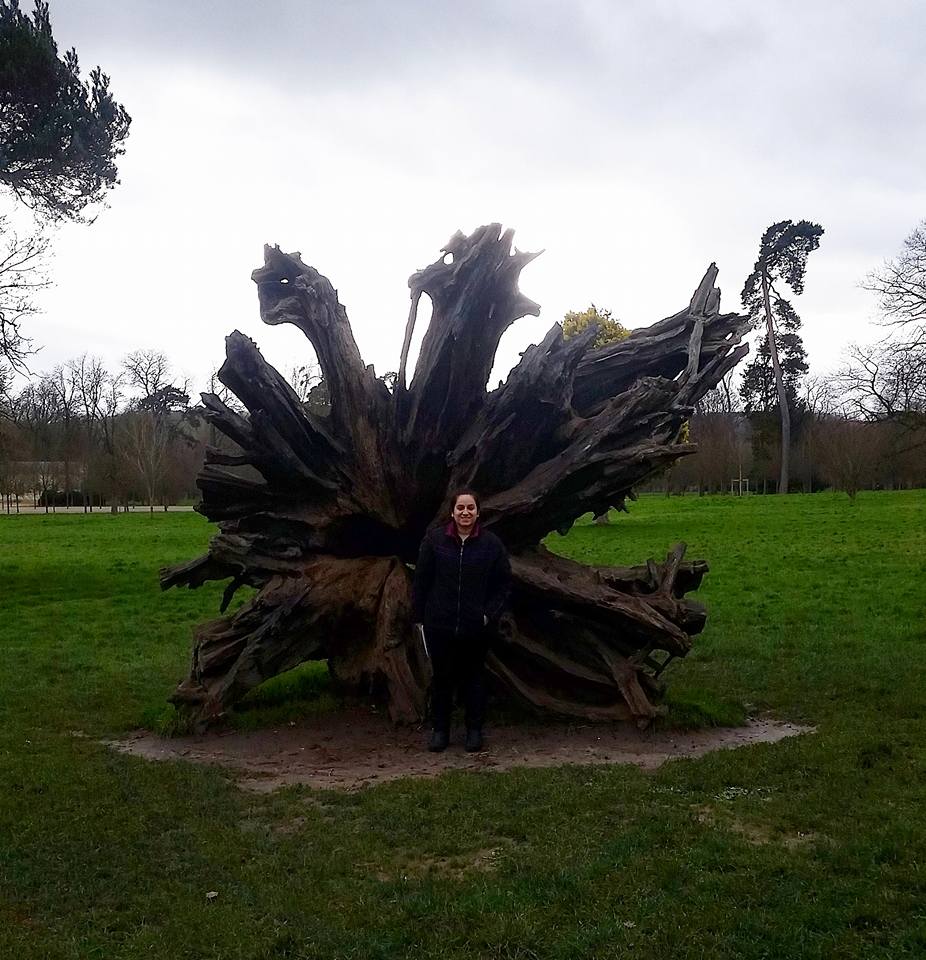 POINT ZERO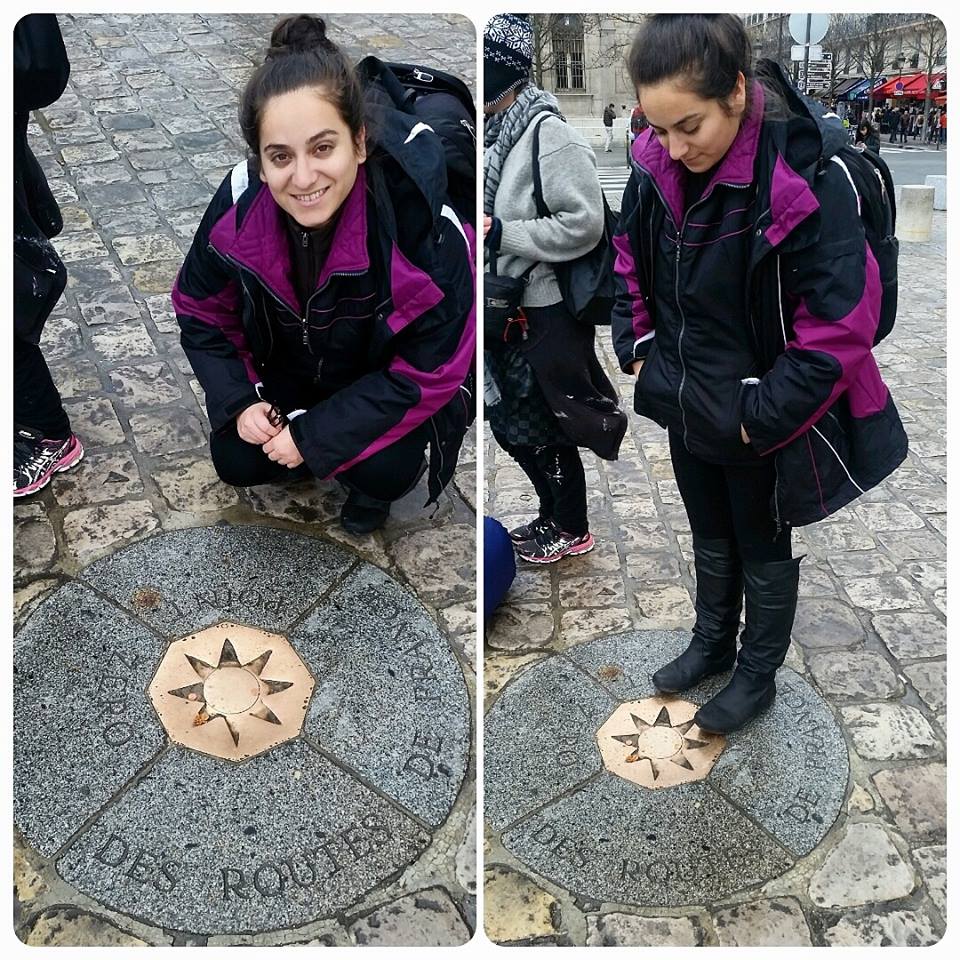 Paris Point Zero is a marking outside of the Notre Dame Cathedral marking the exact center of the city (or the heart of Paris). My good friend Suzanna told me that i needed to add this item to my bucket list and make a wish and so I did! And I'm happy to report that the wish I made, came true!
SAINTE-CHAPELLE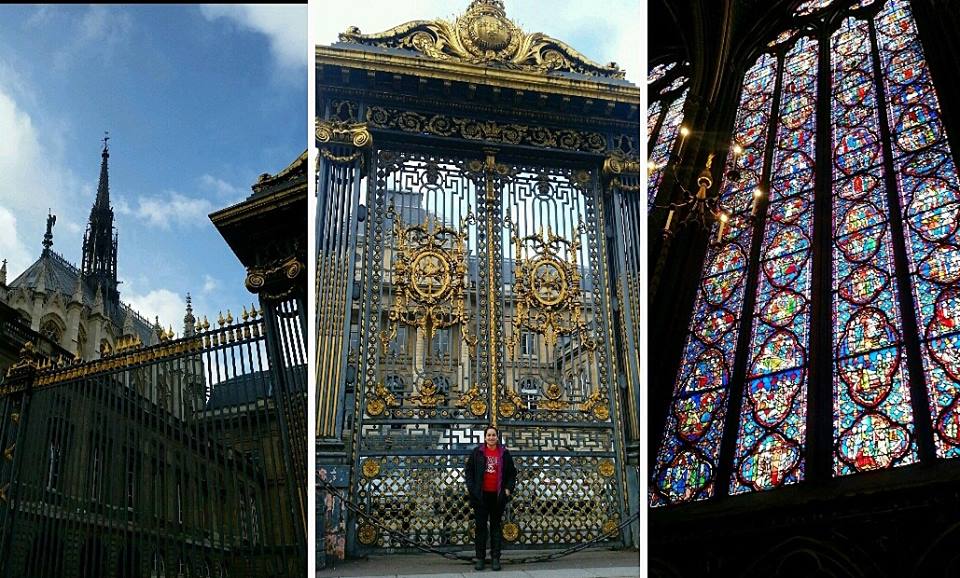 I loved exploring France because the architecture reminded me of Harry Potter for some reason (probably because everything looked like Hogwarts castle haha). I loved Sainte Chapelle in Paris! It is a beautiful royal chapel in the Gothic style. My friends Maggie and David told me I needed to add this place to my bucket list because it was actually just recently restored! It was BEAUTIFUL! Although, when I walked in, it seemed really small so I said to my friend 'that's it' and then we found a staircase that led to a more impressive area but I tripped and almost fell on the stairs. I think it was karma getting me back for being a spoiled brat and complaining initially haha. Beautiful place (even the door is impressive), everyone add this to your bucket list!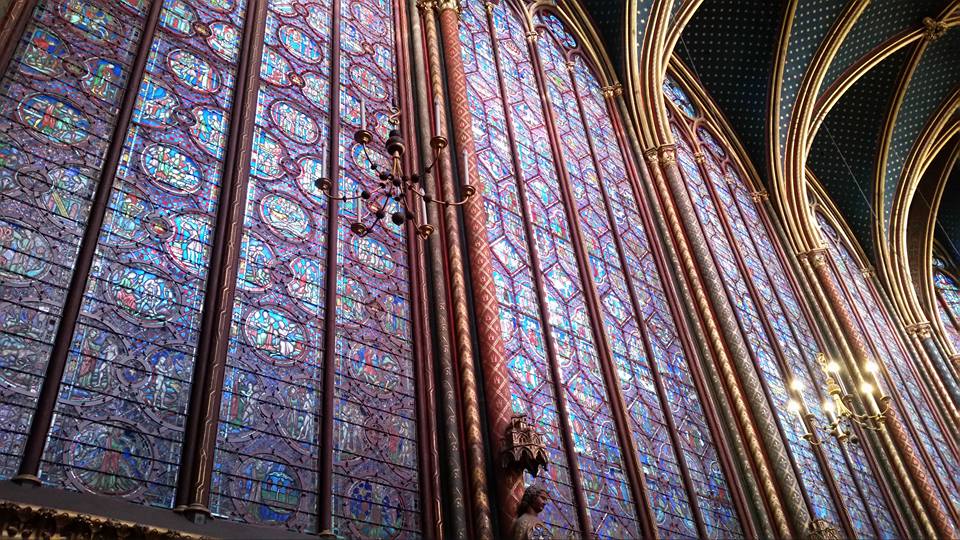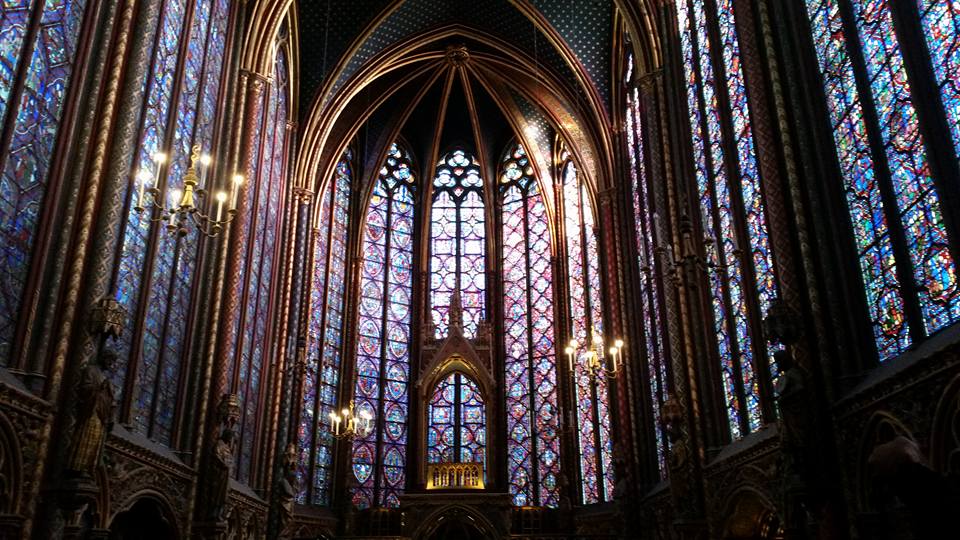 ---
I had the best time and cannot wait to return. I hope this post inspires you visit.
Thank you all for reading, and stay enthusiastic!
Feel free to follow the adventure on social media
Facebook / Instagram / Twitter / Youtube
-Maira