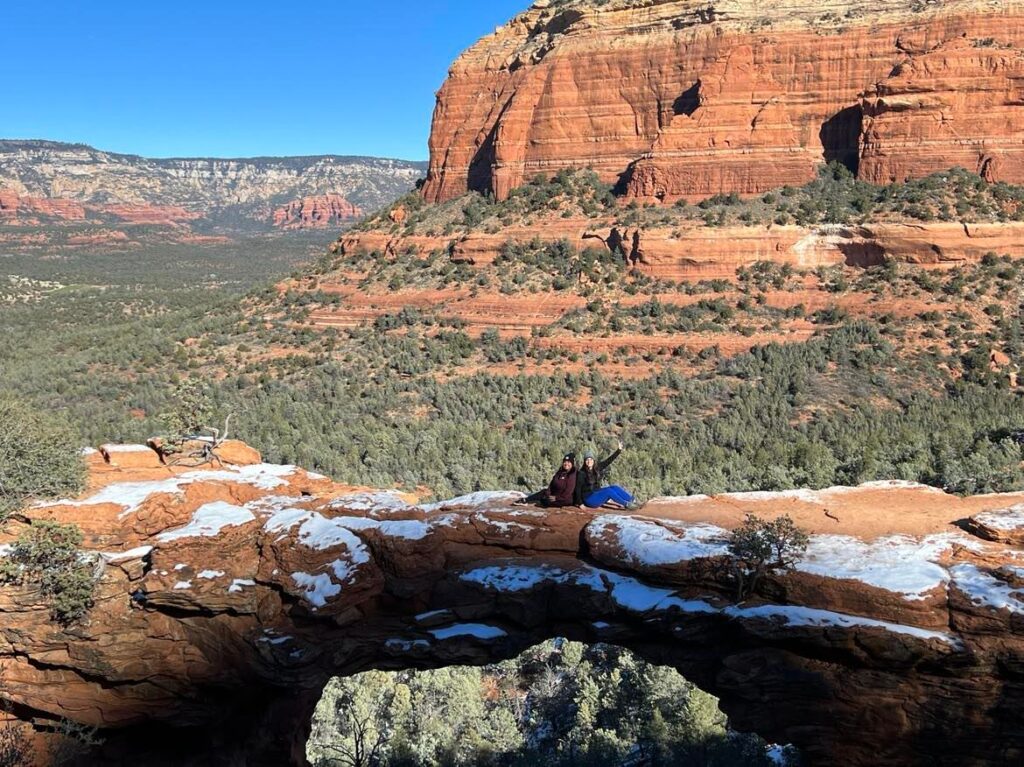 When you think of Sedona, I really hope that hiking comes immediately to mind because that is one of my favorite activities to do in Sedona. There are so many hikes to choose from depending difficulty level and area.
Enjoy a few of my favorite hikes in alphabetical order and stay tuned as I continue to hike all over Sedona! Feel free to comment below if I'm missing your favorite Sedona hike. Happy hiking!
Broken Arrow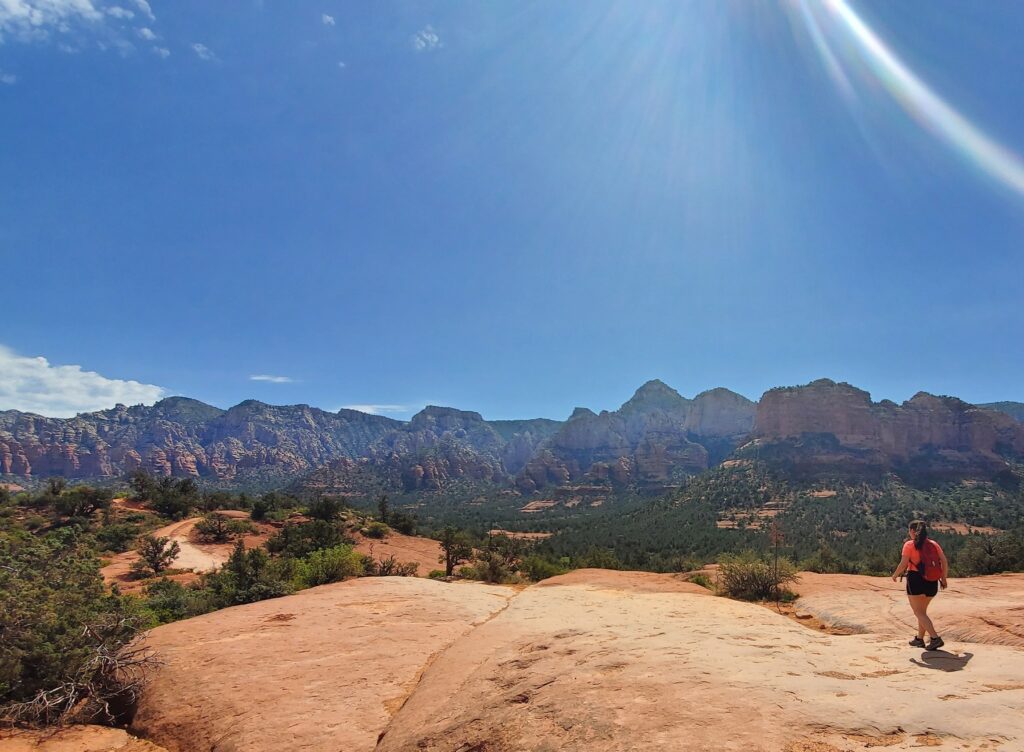 The Broken Arrow trail in Sedona is a beautiful hike with amazing views and it's a great workout at the same time. It's a 2.8 mile out and back trail that is considered moderately challenging.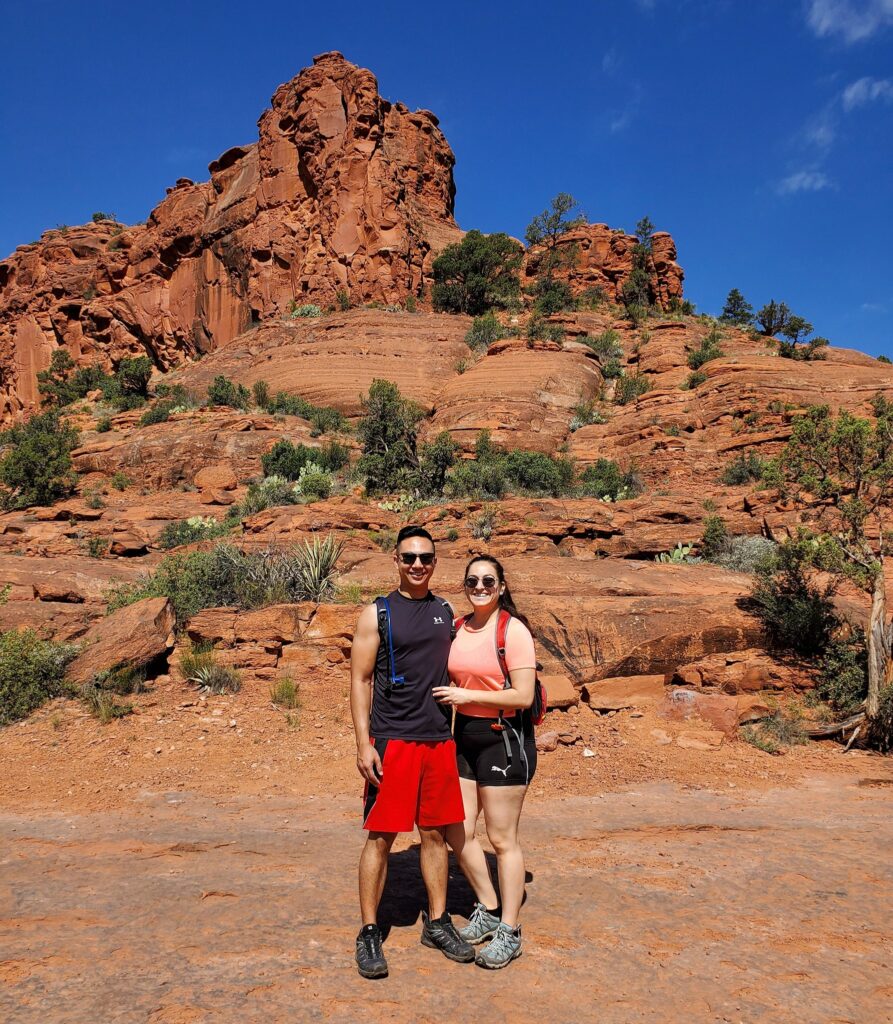 It's a very popular hike and you are likely to encounter some Jeep tours while you're hiking! Check out more photos here.
Cathedral Rock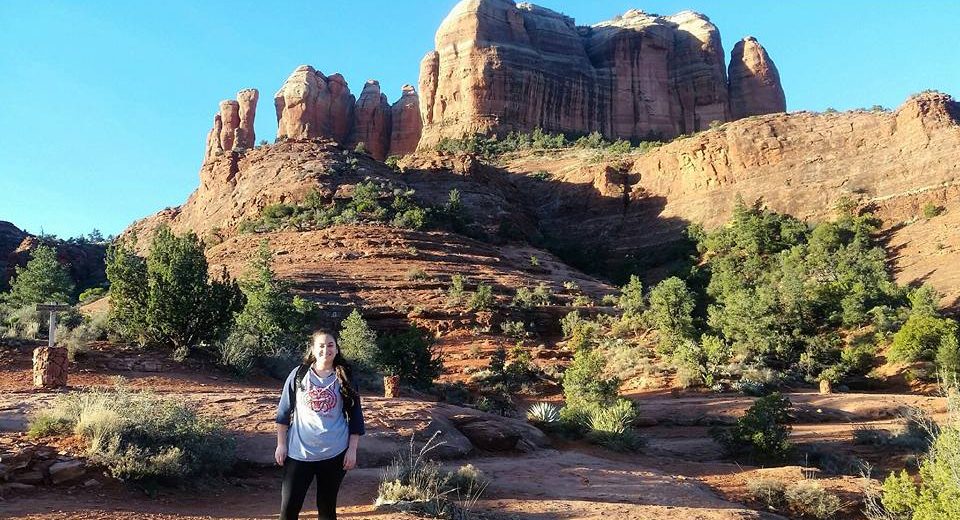 Cathedral Rock is one of my favorite hikes in Sedona because it has the best views of the Chapel of the Holy Cross, which is one of the most beautiful churches I've ever been to. Cathedral Rock is a 1.2 mile out and back hike that is considered a challenging route. Check out more photos to inspire you to hike here!
Devil's Bridge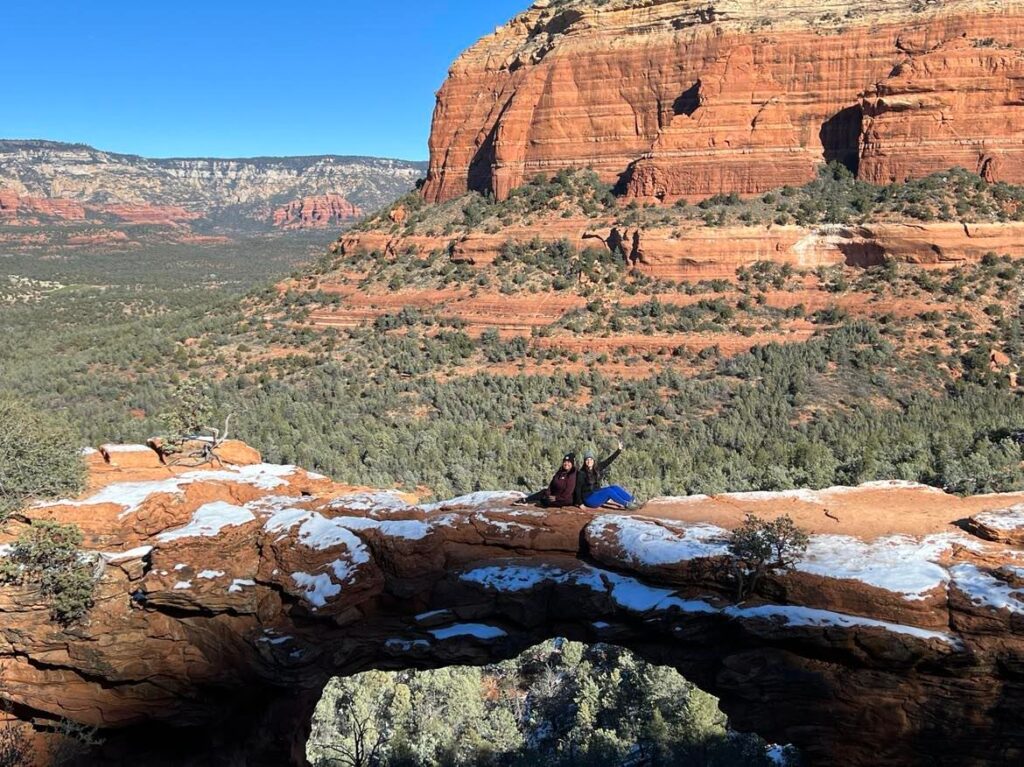 Devil's Bridge is probably the most popular hike in Sedona because of the amazing photo opportunity at the end of the hike. It's a 3.9 mile out and back moderately challenging hike but the end is well worth it as you arrive to a large natural sandstone arch.
Lover's Knoll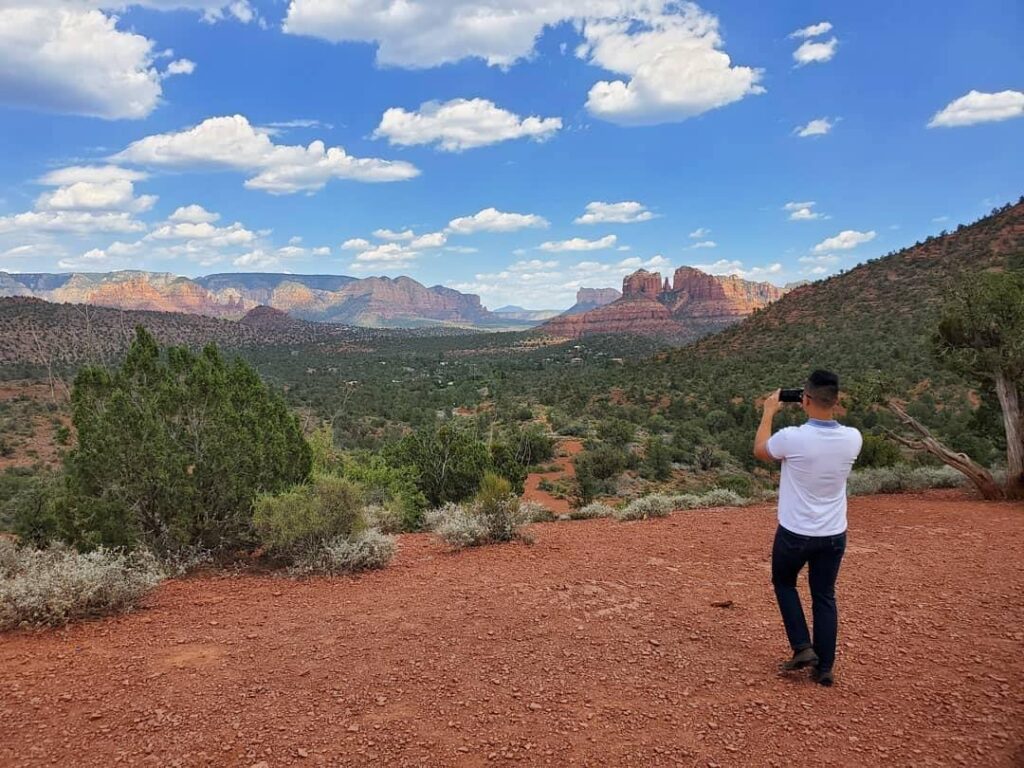 Lover's Knoll is a spectacular scenic viewpoint in Sedona that is just a short 30 second walk from where you park your car. I think next time we'll pack a picnic lunch and enjoy the views!
Slide Rock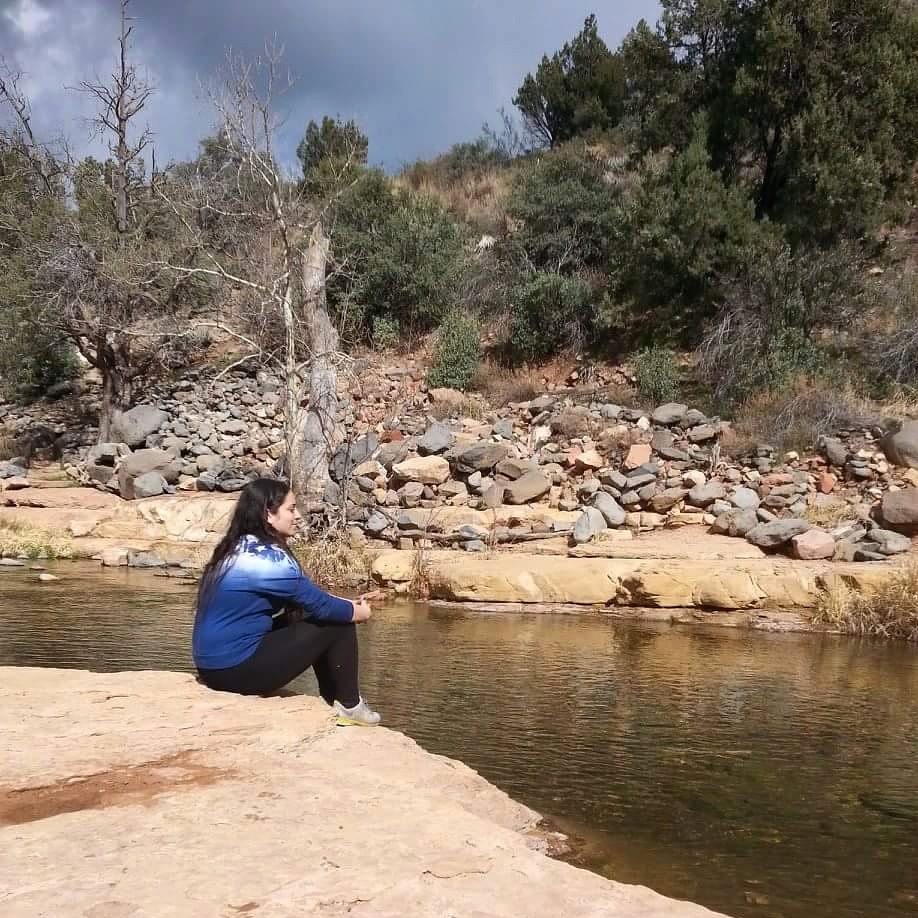 Slide Rock is a destination with two different trails to get here: Pendley Homestead trail that is 0.25 mile trail and rated easy) and Slide Rock Route that is 0.3 mile trail with a difficult of moderate. Slide Rock State Park is a great place to swim and slide down a natural rock formation. It gets very busy so make sure you carpool and get there early!
West Fork of Oak Creek Trail #108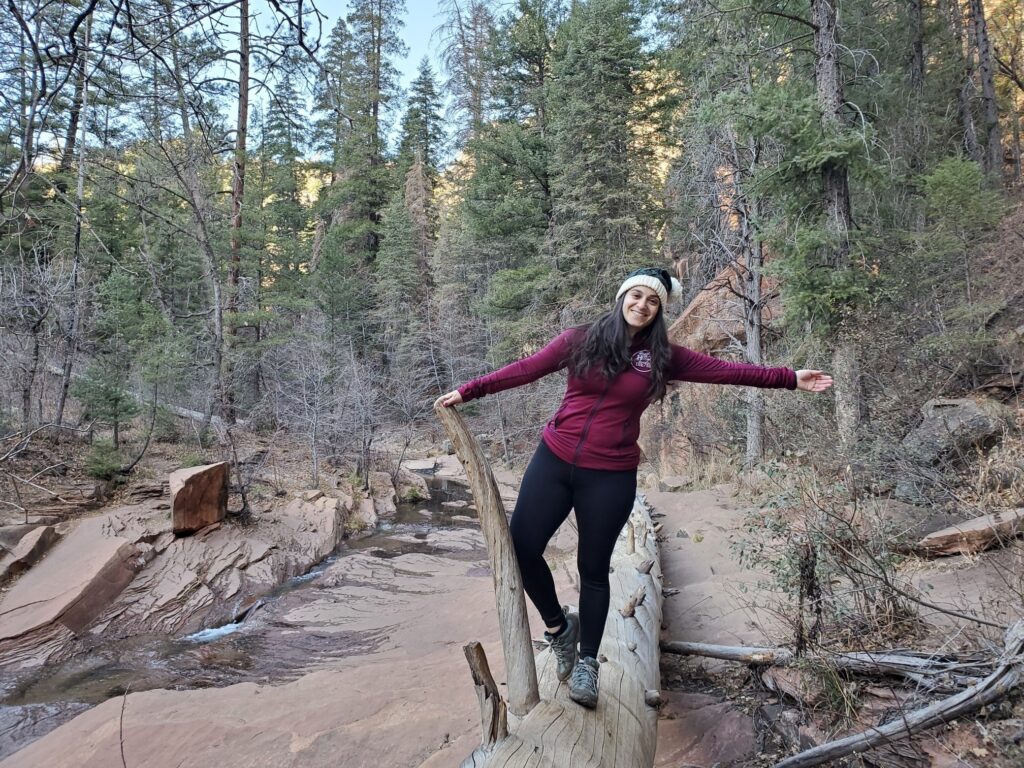 West Fork trail is a beautiful hike with the best destination: an incredible waterfall. This trail is 6.5 miles out and back and is rated as moderately challenging. It's a great way to spend a morning as it is a pretty lengthy hike.
---
Feel free to check out the entire catalog of my Hiking Bucket List for category inspiration and email me or comment below asking me for more hiking recommendations as I aim to please!
I hope you all enjoyed the list! Stay tuned for the Ultimate Sedona Bucket List for other ideas of what to do.
Thank you all for reading, and stay enthusiastic!
Feel free to follow the adventure on social media
Facebook / Instagram / Twitter / Youtube
-Maira