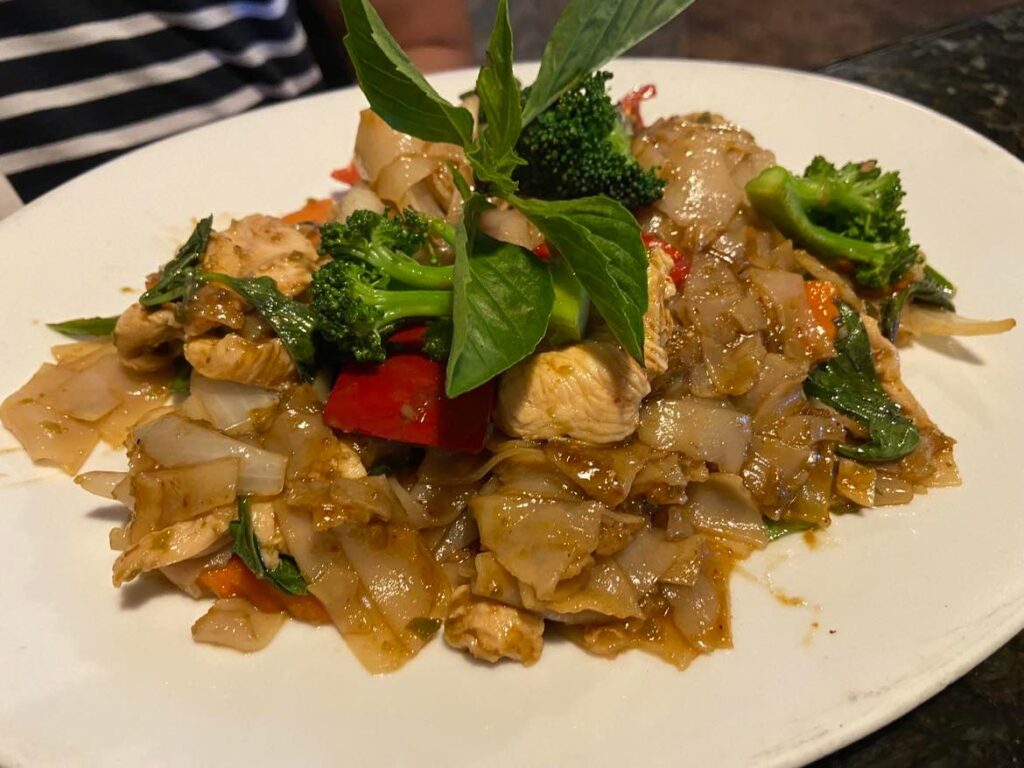 Here at Enthusiastic About Life, we are huge fans of all sorts of different food. As I travel the United States, I love seeing how different states do Thai Food. Check out all of the Thai Food restaurants I've eaten at throughout the United States and let me know which spot sounds the best!
Arizona
KRUA THAI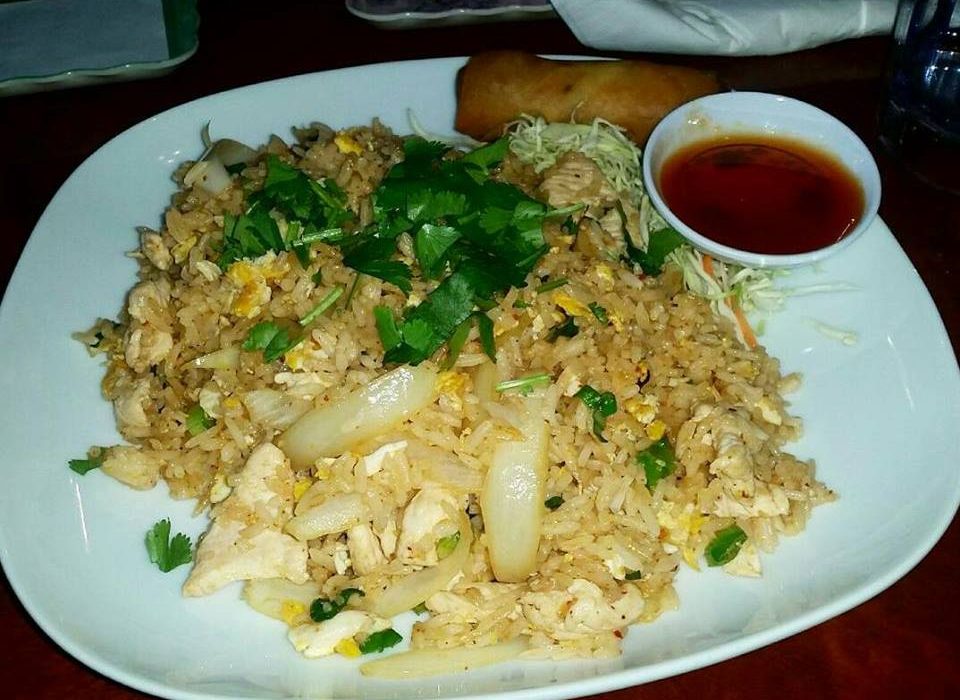 Every Friday, my work team and I used to go out to TFF (thai food friday) at Krua Thai and I would always get the same order: spicy fried rice with chicken. Krua Thai is my favorite Thai restaurant in North Phoenix and you all need to check it out!
LOM WONG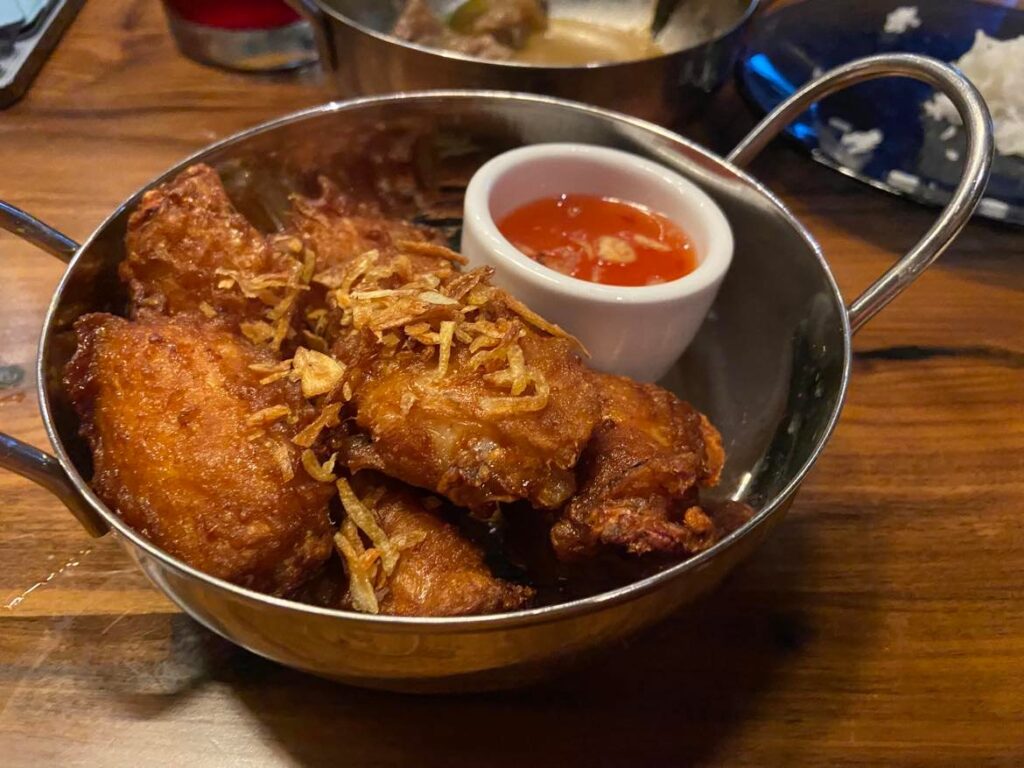 Another great date night spot with delicious Thai food is Lom Wong! Their drinks are incredible as are all the dishes we tried! We had the Won Pen's fried chicken which was so crispy and had so much flavor.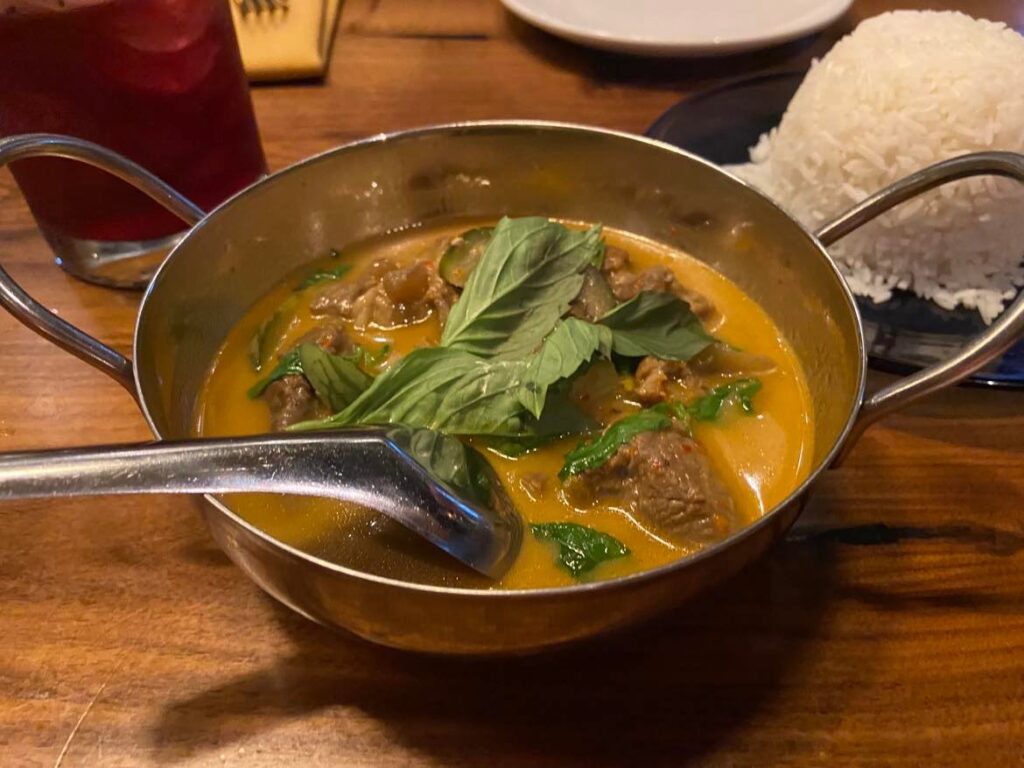 We also tried the Kaeng Phet Charinda which was beef shank kaeng phet with hand-pounded curry paste, hand-squeezed coconut milk, makheua eggplant, and Thai basil. It was so flavorful!
PAD THAI CAFE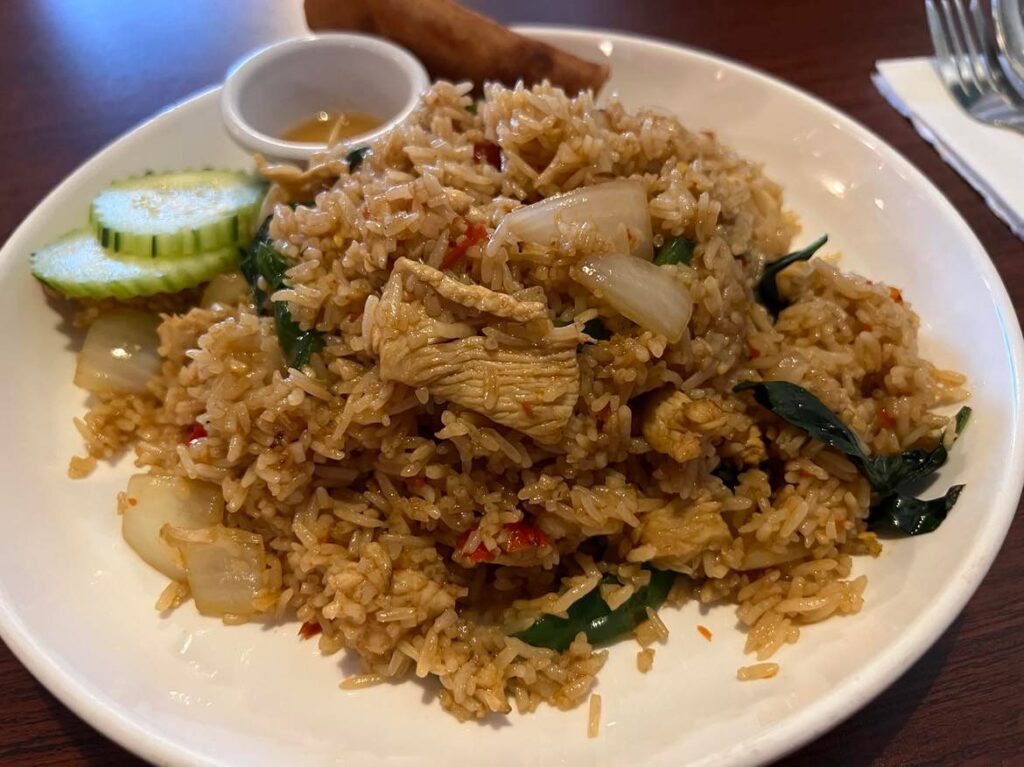 If you're looking for a delicious Thai restaurant in North Phoenix, then I highly recommend Pad Thai Cafe. Their dishes are so flavorful and they give you huge portions! I had the Thai fried rice with chicken and it was so good! Watch out though, because the spice level can be pretty high.
SA BAI MODERN THAI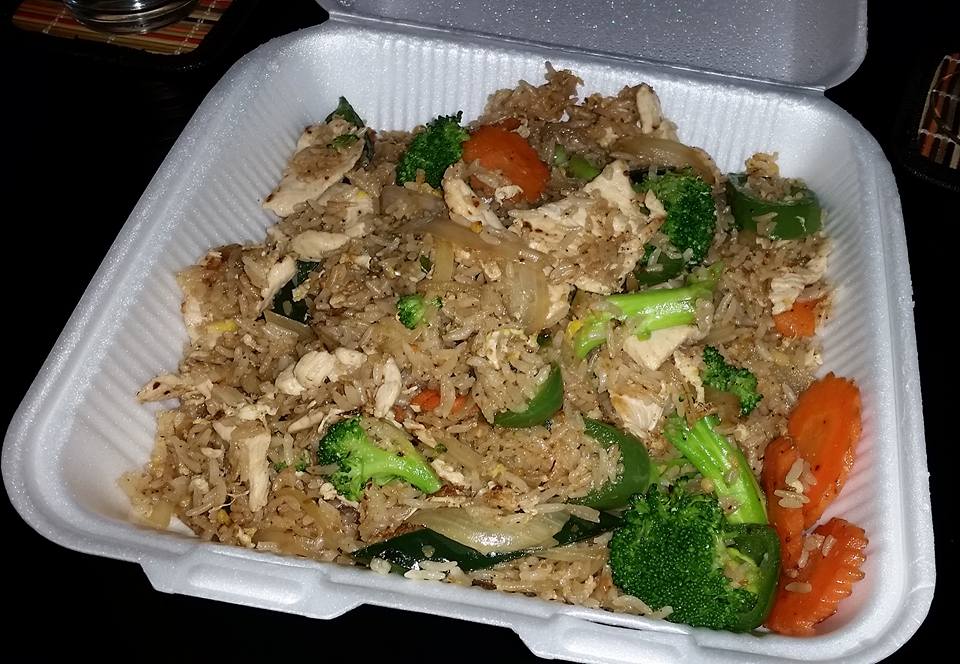 Sa Bai Modern Thai has a drive thru, the staff is super nice and the food is DELICIOUS. I had their spicy fried rice and not only do they give you a ton of food, it all has so much flavor!
WILD THAIGER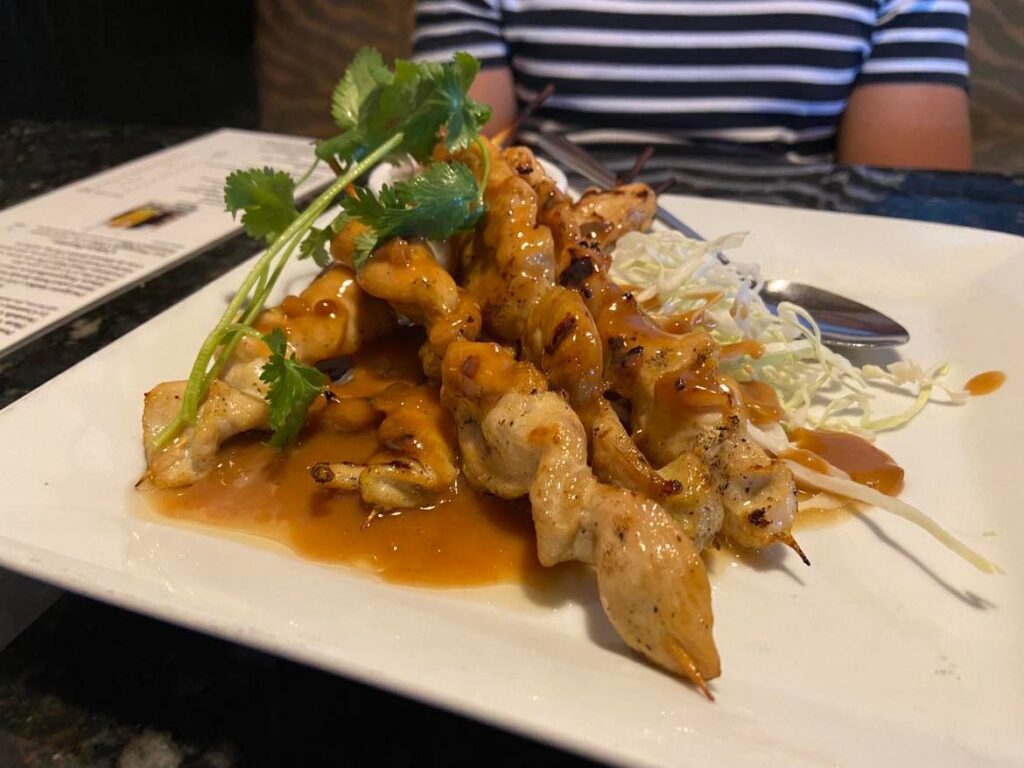 Wild Thaiger not only has the coolest name, but the restaurant has a great ambiance and is perfect for date night. The food is also so delicious! We tried the satay chicken which was very tasty.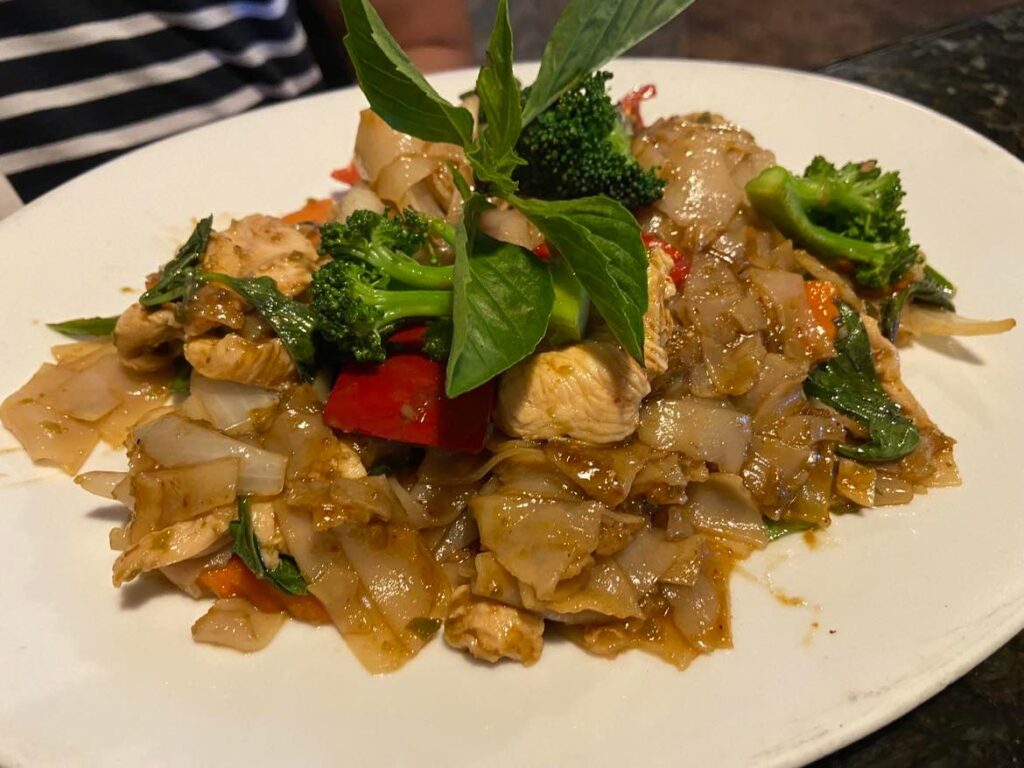 We also tried the pad sie-ew which was so good and the portion was huge! I recommend trying different dishes with your friends/loved ones and sharing.
California
SANAMLUANG THAI CUISINE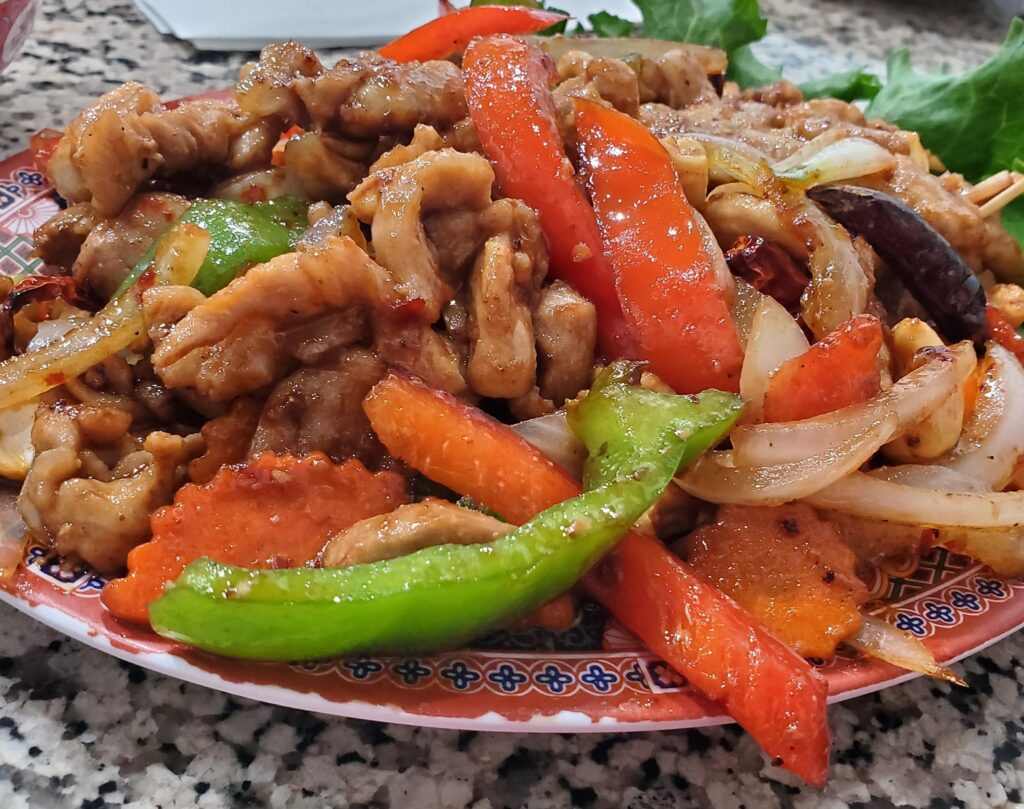 Sanamluang Cuisine serves classic dishes from Thailand and everything is delicious!!! I had the cashew nut chicken which comes with stir fried chicken with onion, dried chili, bell pepper, cashew nuts and carrots! It was SO TASTY that I kept eating even when I was full.
Nevada
PIN KAOW THAI RESTAURANT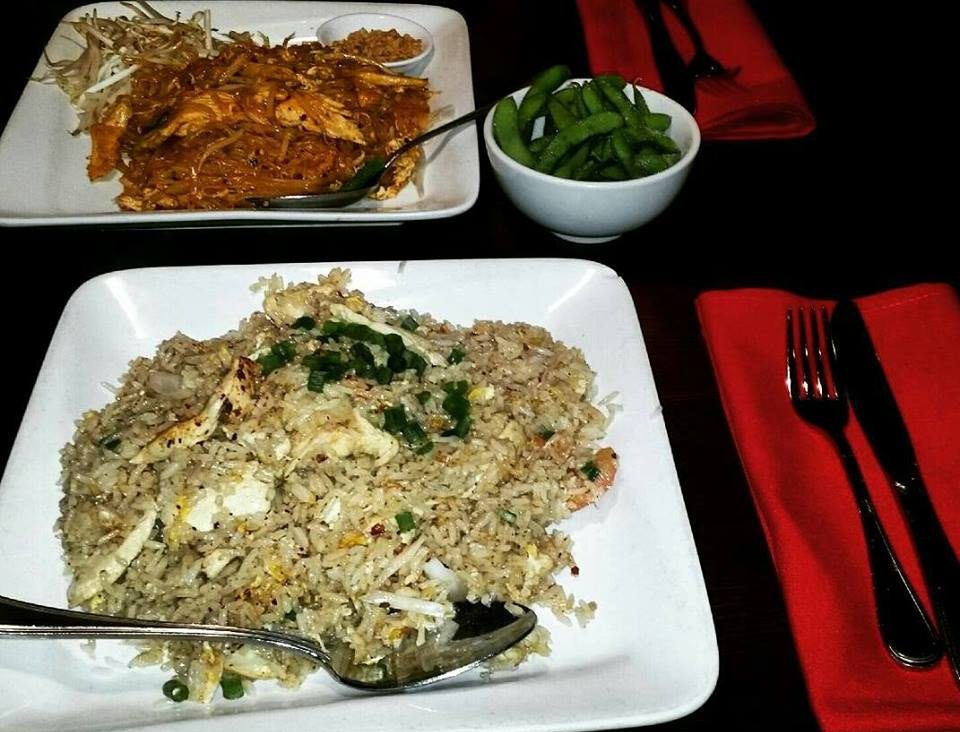 Since my friend Yamille is always in Vegas I asked her to recommend a restaurant to add to my food bucket list. We were both craving Thai food so we ended up at Pin Kaow Thai Restaurant which was recognized as the best Thai restaurant in Vegas in 2014 and I can see why! DELICIOUS!! I had the fried rice and Yamille had the pad Thai. Great service and they give you orange slices with your check, so cute!
---
Feel free to check out the entire catalog of my Food Bucket List for category inspiration and email me or comment below asking me for more restaurant recommendations as I aim to please!
I hope you all enjoyed the list! Thank you all for reading, and stay enthusiastic!
Feel free to follow the adventure on social media
Facebook / Instagram / Twitter / Youtube
-Maira