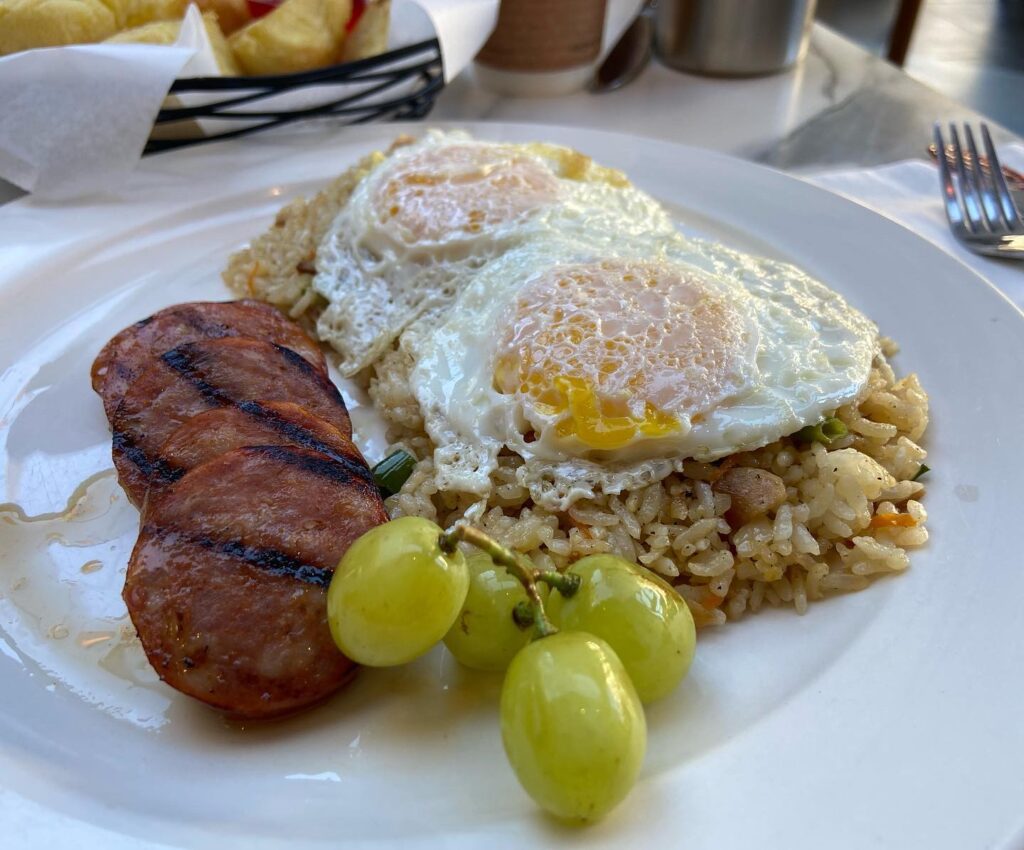 I was just in Hawaii to celebrate a vow renewal but we also made sure to eat and drink so many delicious things! Waikiki has so many different restaurants and places to grab a beer or a cocktail depending on what you are in the mood for. Check out 13 of my favorite spots that you absolutely need to try the next time you are in Waikiki! Enjoy these restaurants organized by type and let me know if I need to add any to this list.
Coffee
Kai Coffee Hawaii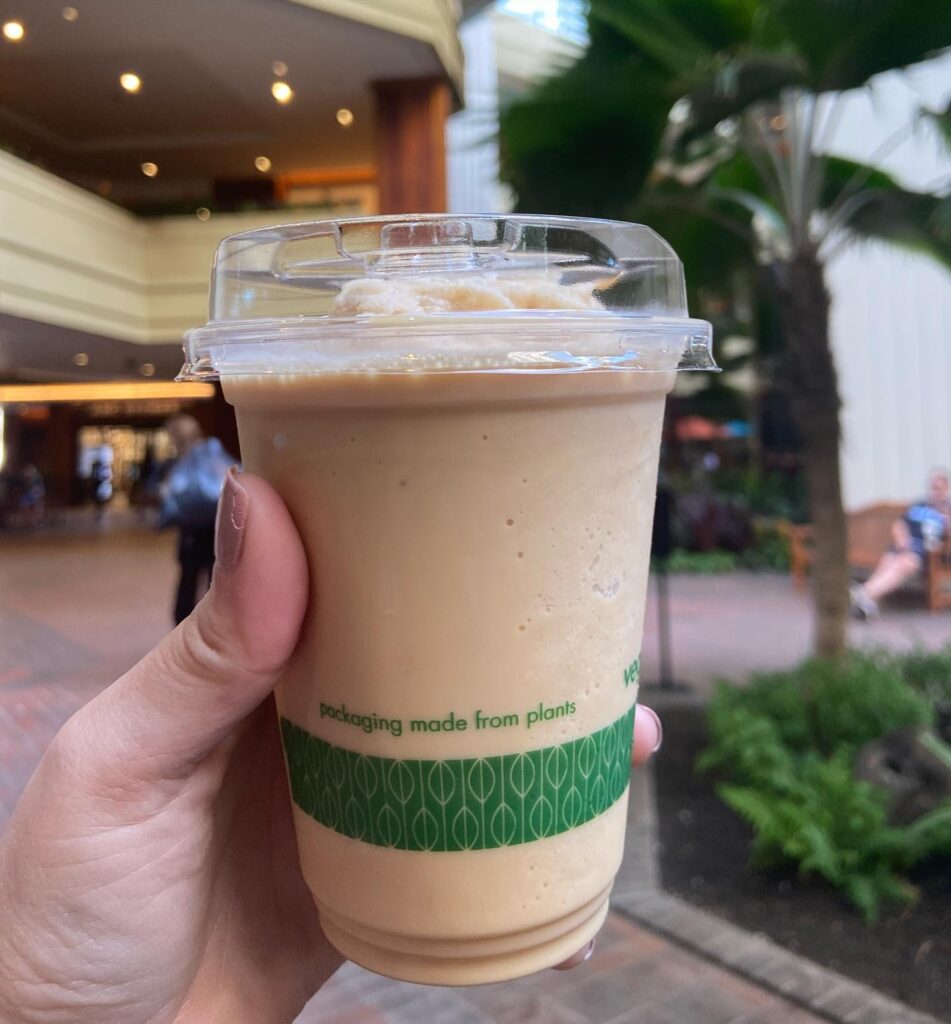 If you need a delicious frozen blended drink or really any kind of coffee, you are in luck because Kai Coffee Hawaii spots are everywhere! The coffee is delicious and it's so convenient that you are likely to be near one while vacationing in Waikiki.
Breakfast
Eggs N Things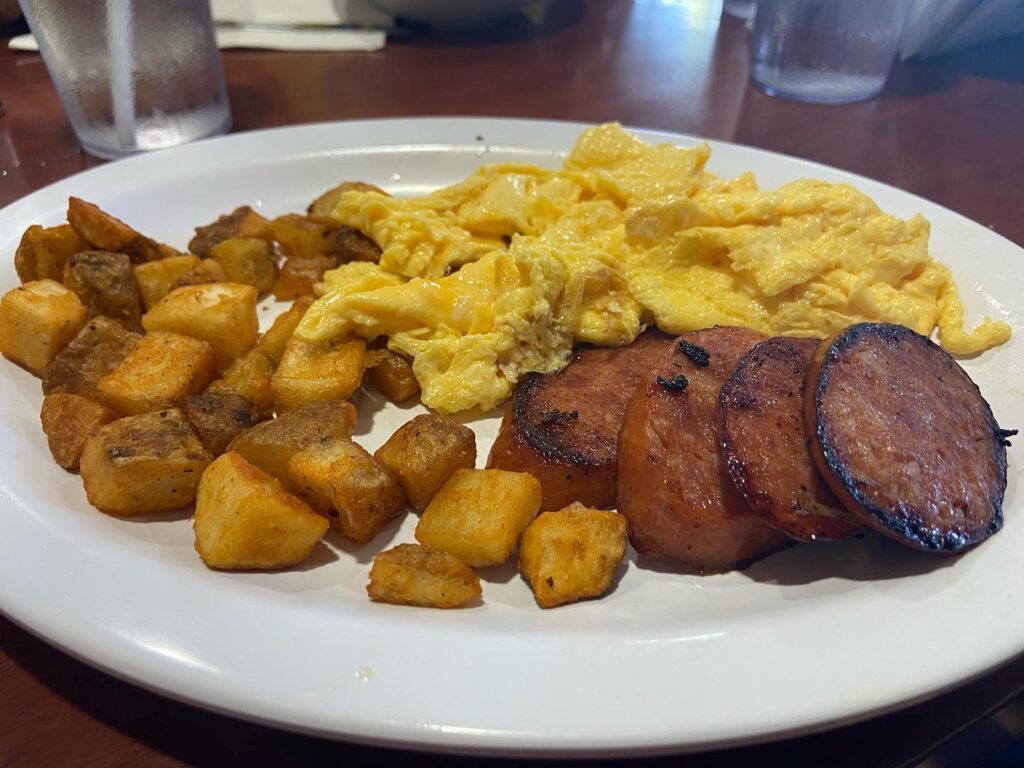 If you are looking for a delicious and filling breakfast then I highly recommend Eggs N Things! I had the Portuguese sausage, potatoes and eggs and it was so good. Make sure to check in via Yelp early otherwise you will have to wait a while because this is a very popular spot.
Liliha Bakery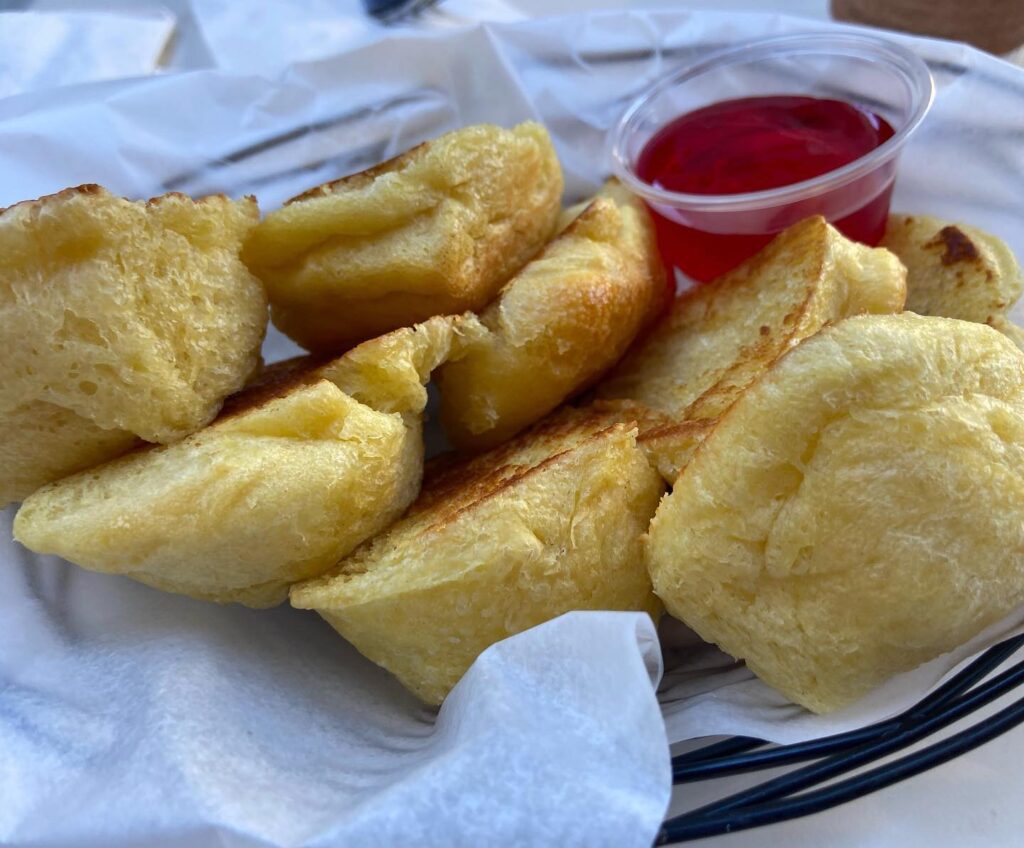 If you are looking for a breakfast spot with a huge variety of dishes then I recommend Liliha Bakery. Right before serving you breakfast, every table gets a bowl of delicious famous butter rolls with lilikoi jam. Be careful as these are dangerously delicious!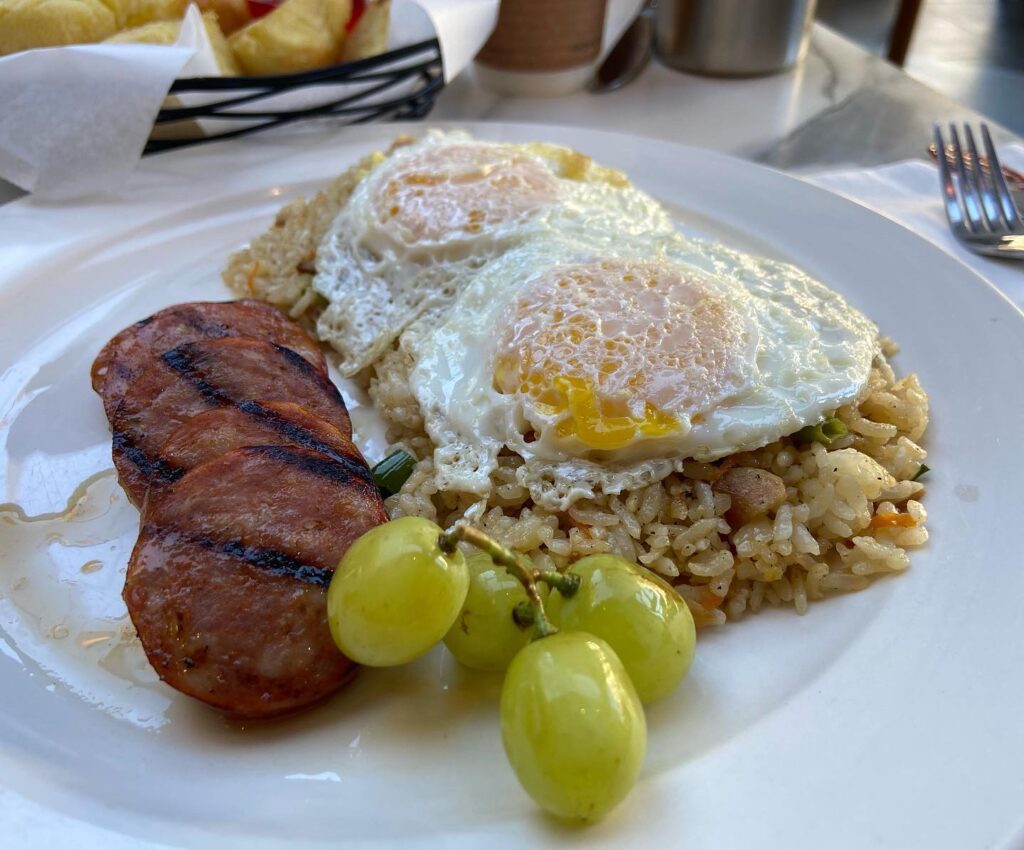 I had the Portuguese sausage with fried rice and over easy eggs and it was amazing! The portions are huge so I'd recommend sharing with someone.
Shor (Hyatt Regency)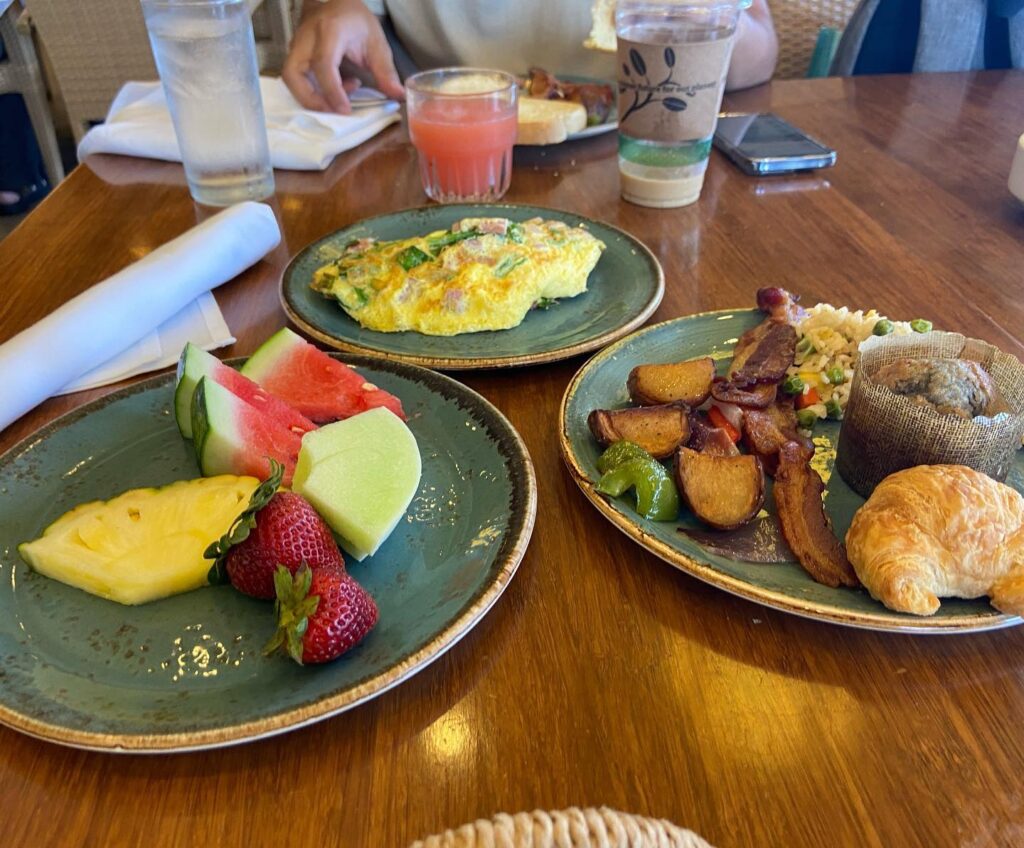 If you are very hungry and craving a breakfast buffet, the buffet at the Hyatt Regency was delicious and full of options. I got my money's worth and had an omelet (made to order), breakfast potatoes, pastries, fried rice, and fruit!
Lunch/Dinner
Duke's Lane Market & Eatery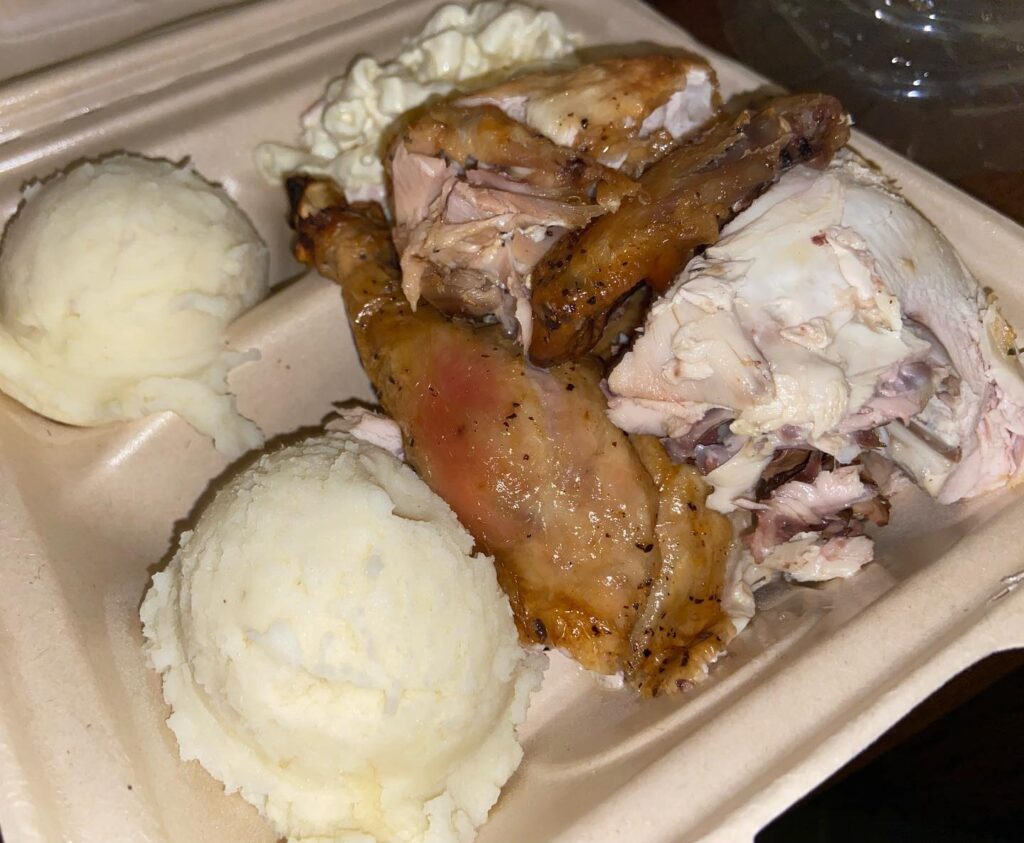 If you are looking for a quick and casual spot with a huge menu then I'd recommend Duke's Lane Market & Eatery! I had the teriyaki chicken, mac salad and mashed potatoes with gravy and it was so filling and tasty.
Cheeseburger in Paradise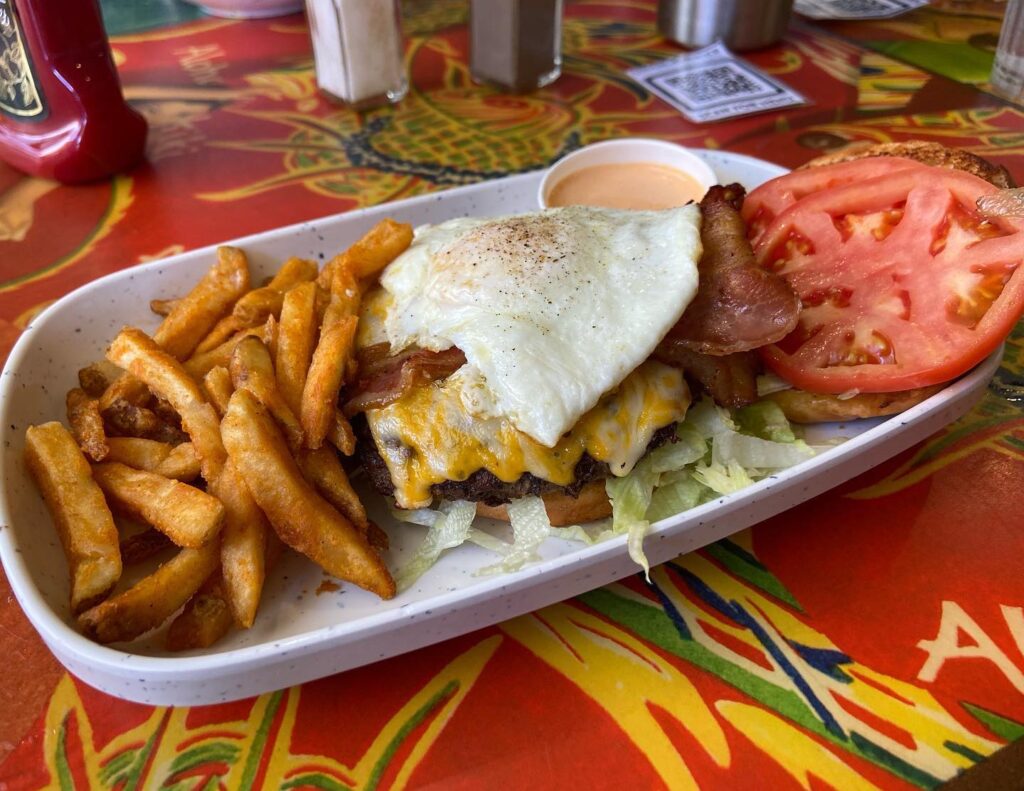 If you're craving a burger and beer, then look no further than Cheeseburger in Paradise. I had the ali'i cheeseburger that came topped with a fried egg, crispy bacon, colby jack cheese, hot sauce mayo, lettuce and tomato. It was such a good burger, especially after a long flight and I could not stop eating the fries!
Moani Waikiki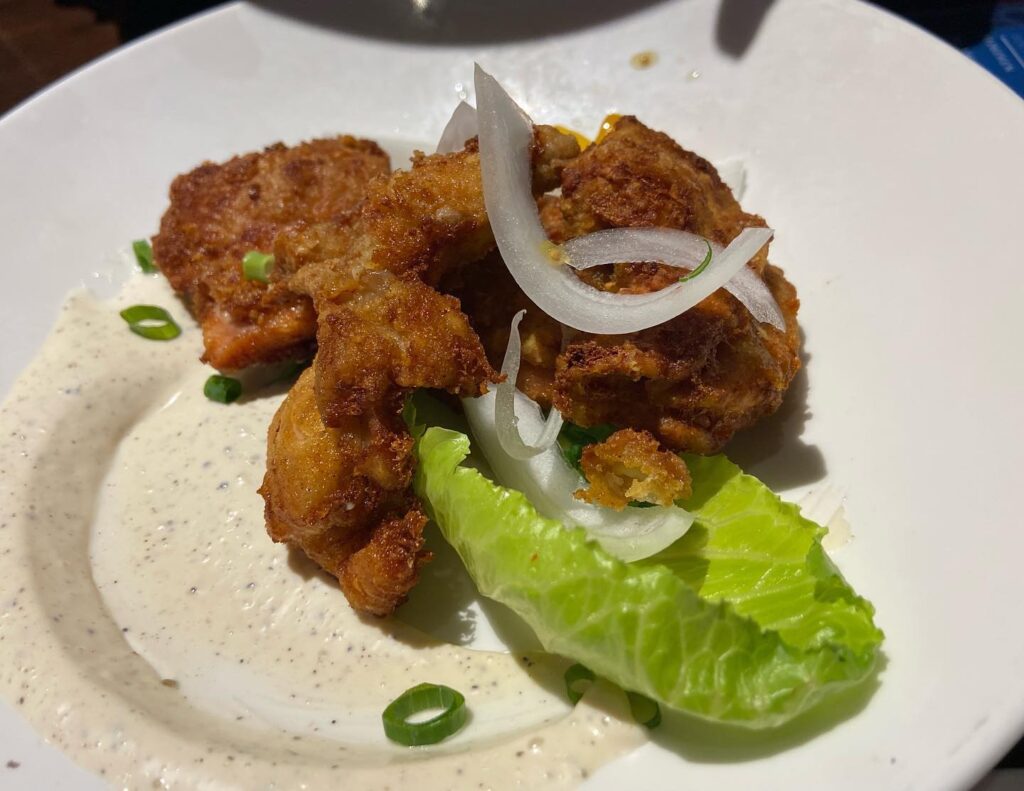 If you're looking for a place with delicious appetizers then I recommend Moani Waikiki. It's in a great location with a ton of other restaurants, bars, and shops. I tried the fried chicken appetizer and it was incredible!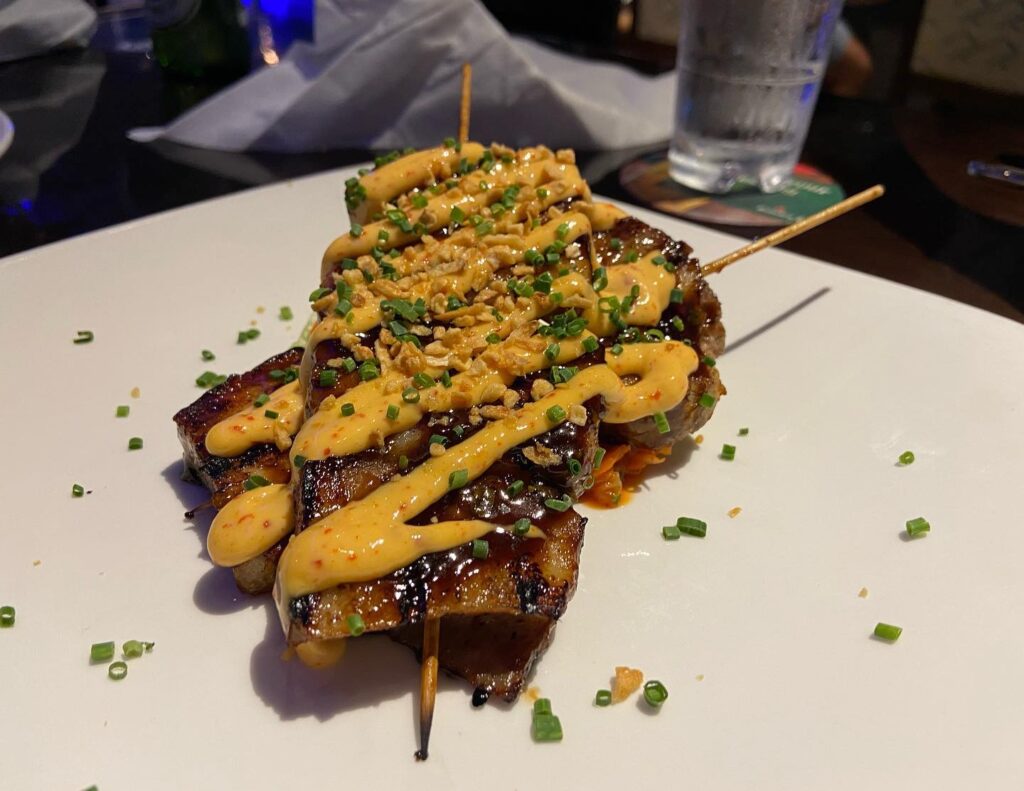 I also recommend the pork belly skewers! They had so much flavor.
Marugame Udon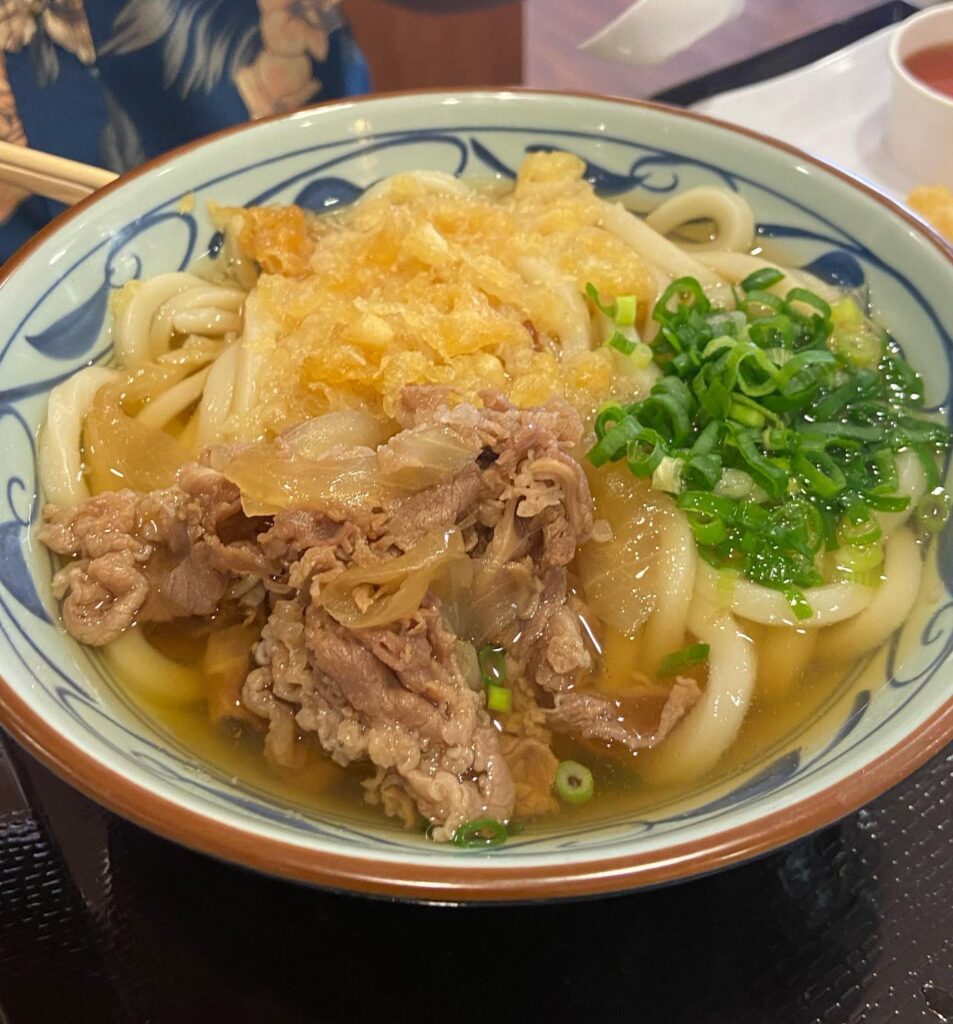 One of my favorite restaurants in Waikiki was Marugame Udon!
I tried the Kake udon dish which is udon noodles served in their signature house made dashi broth. It was also delicious! You can also order fresh fried tempura.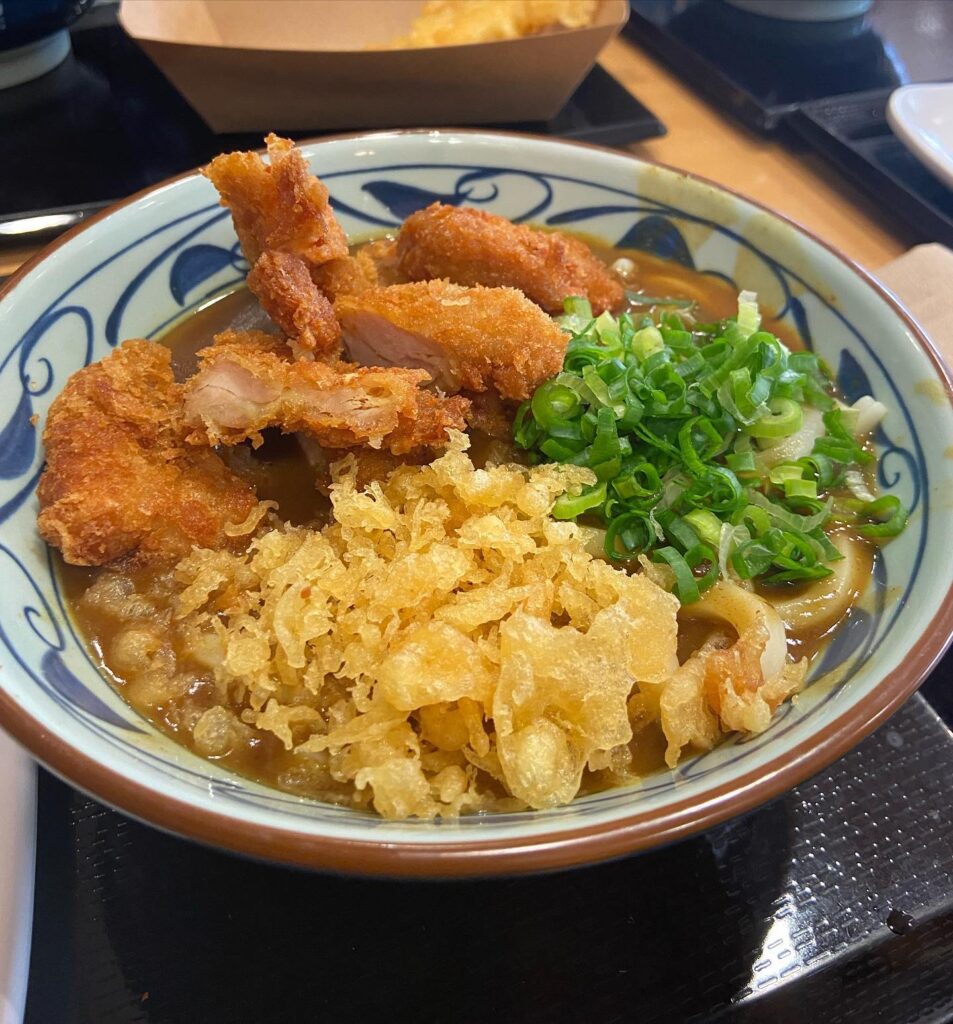 I also tried the chicken katsu curry with udon noodles and there was SO MUCH FLAVOR. It was incredible! The noodles are handmade and made to order right in front of you and you can customize your order.
Island Vintage Wine Bar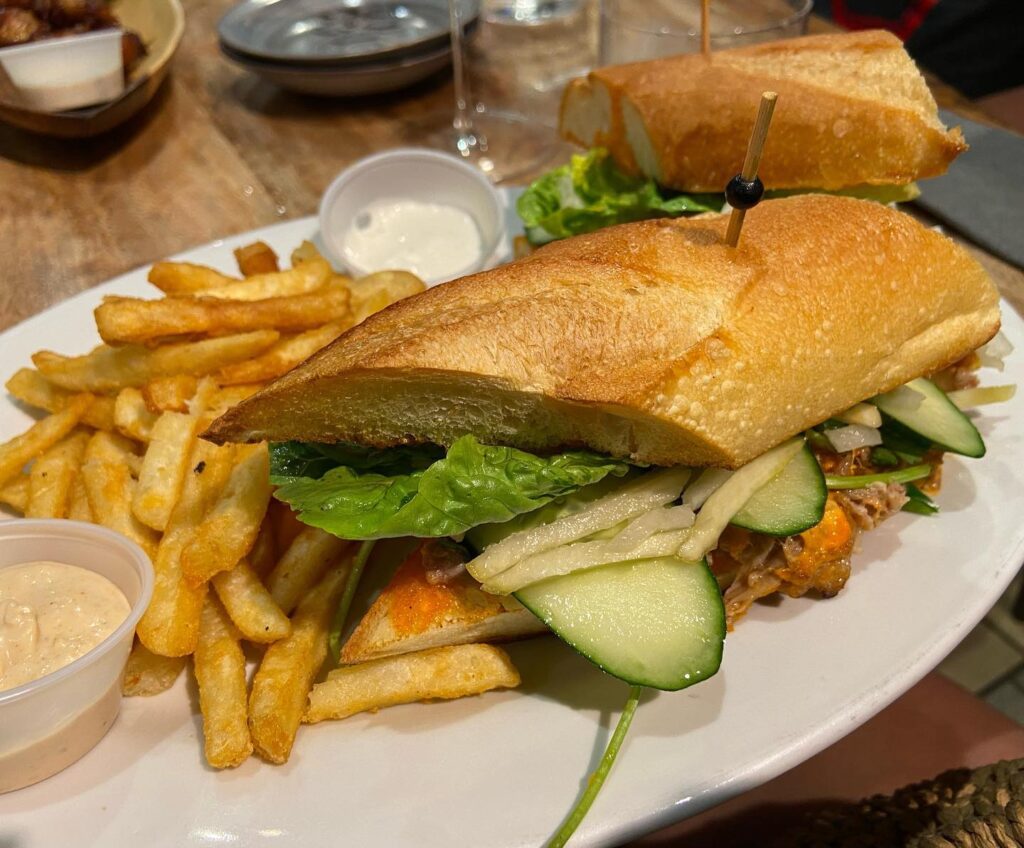 Swim Restaurant and Bar (Hyatt Regency)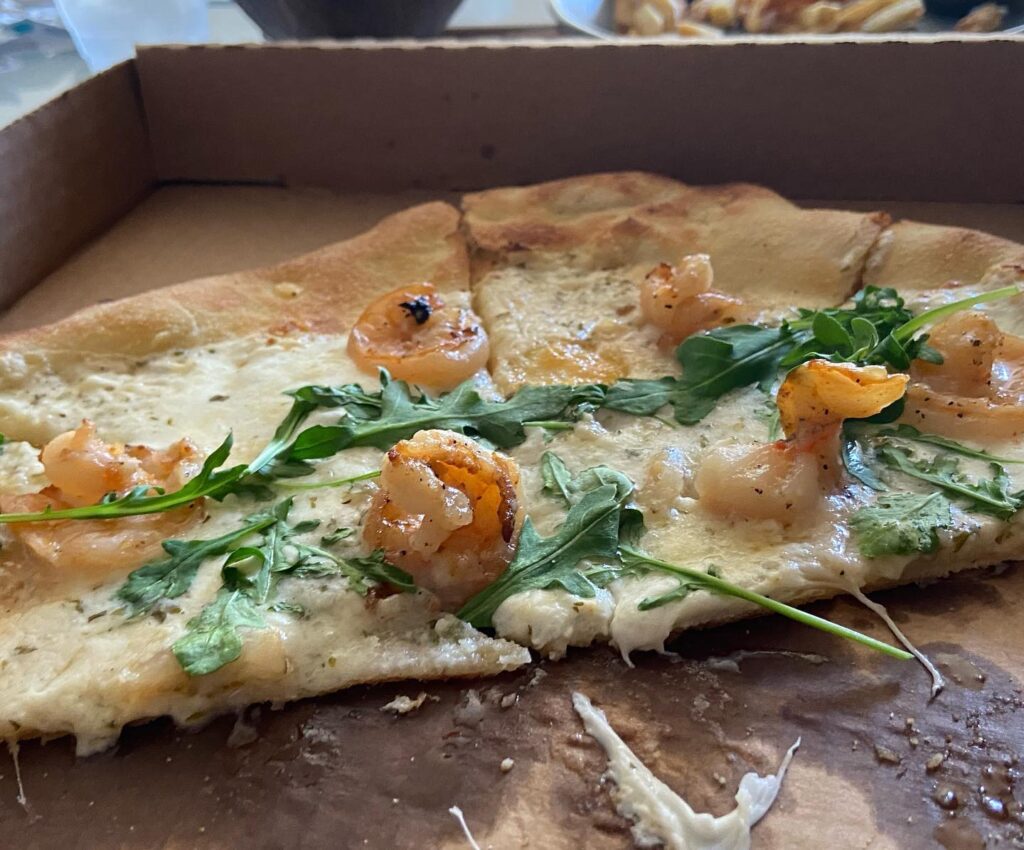 Dessert
Magnolia Ice Cream & Treats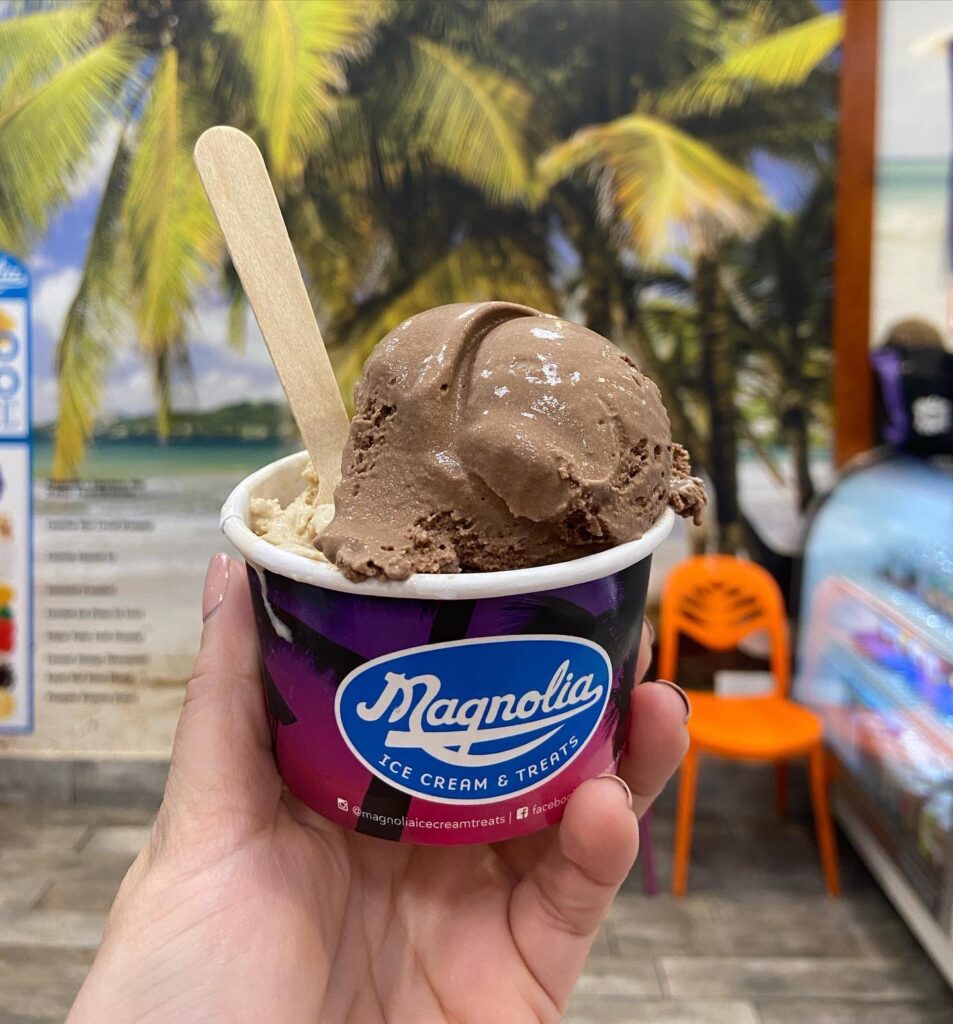 If you are craving ice cream, I recommend Magnolia Ice Cream & Treats! They have a lot of unique flavors including Barako Bean with chocolate chunks that I ordered. So delicious, it tasted like the best coffee!
Leonard's Bakery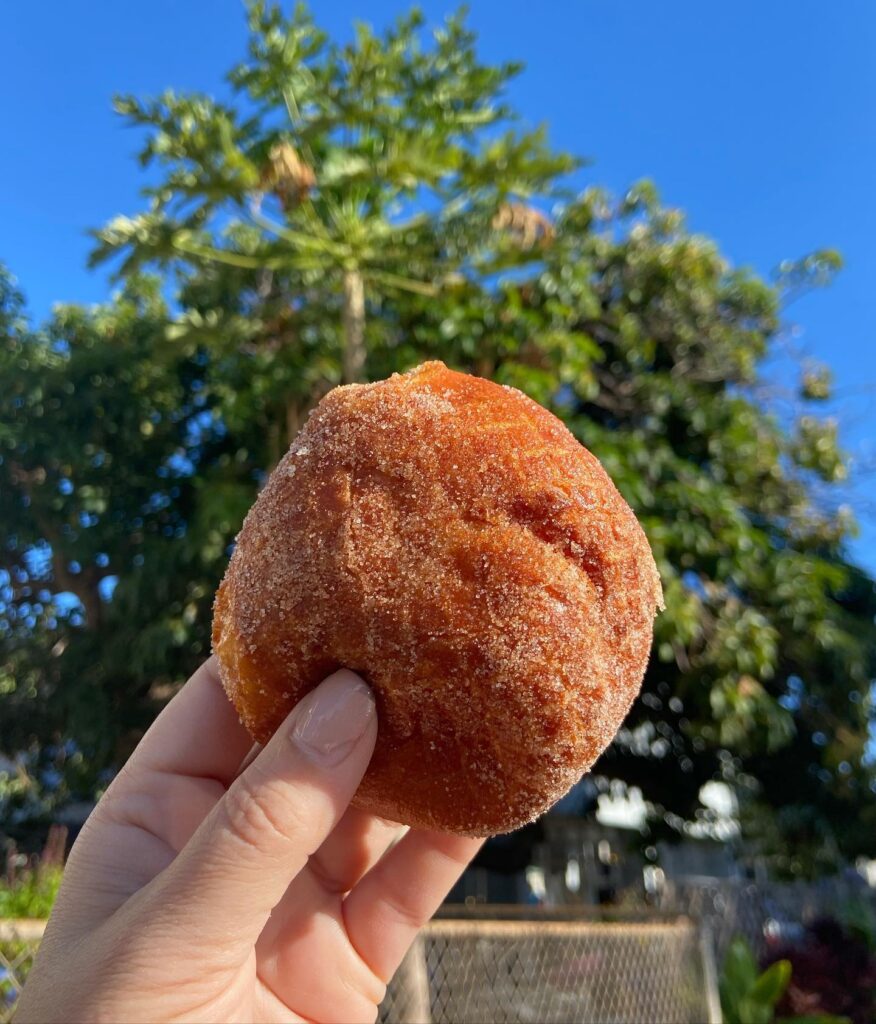 When visiting Hawaii, you absolutely have to eat a malasada…a pastry with sugar on the outside that comes from Portugal. I was told that the best malasadas on the island could be found at Leonard's Bakery and can confirm that this is true! Make sure to be prepared to wait in line as they are very popular.
Liliha Bakery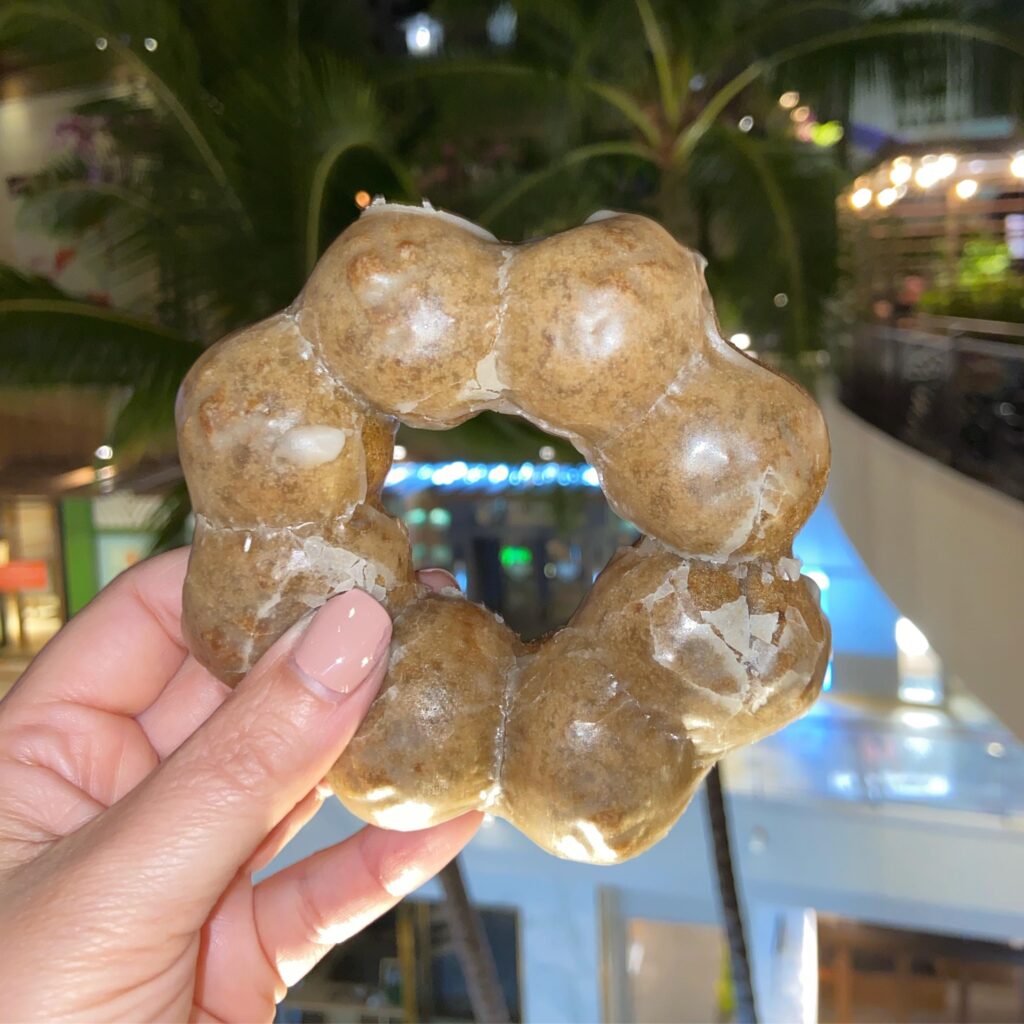 You absolutely have to try every single pastry at Liliha Bakery! I had the mochi donut and it was incredible.
Duke's Lane Market & Eatery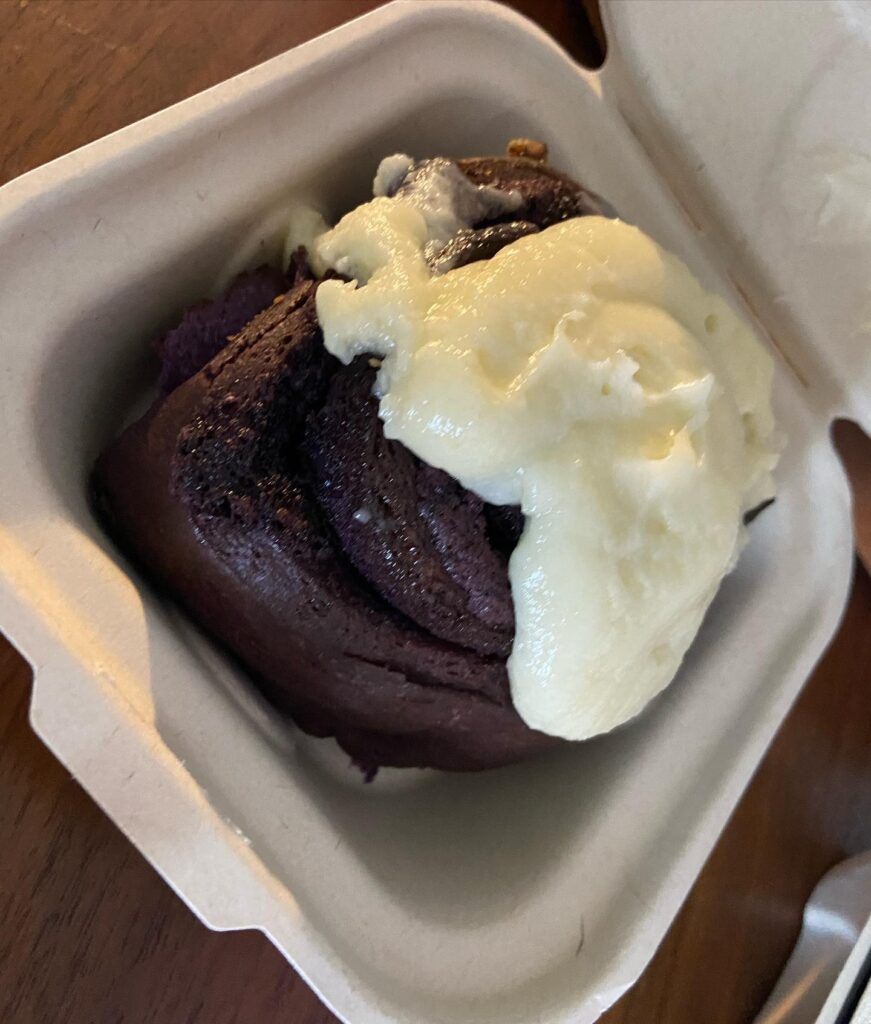 Duke's has more than breakfast, lunch and dinner…they also have a huge bakery. I tried the ube cinnamon roll and it was so delicious. Their malasadas are also very tasty.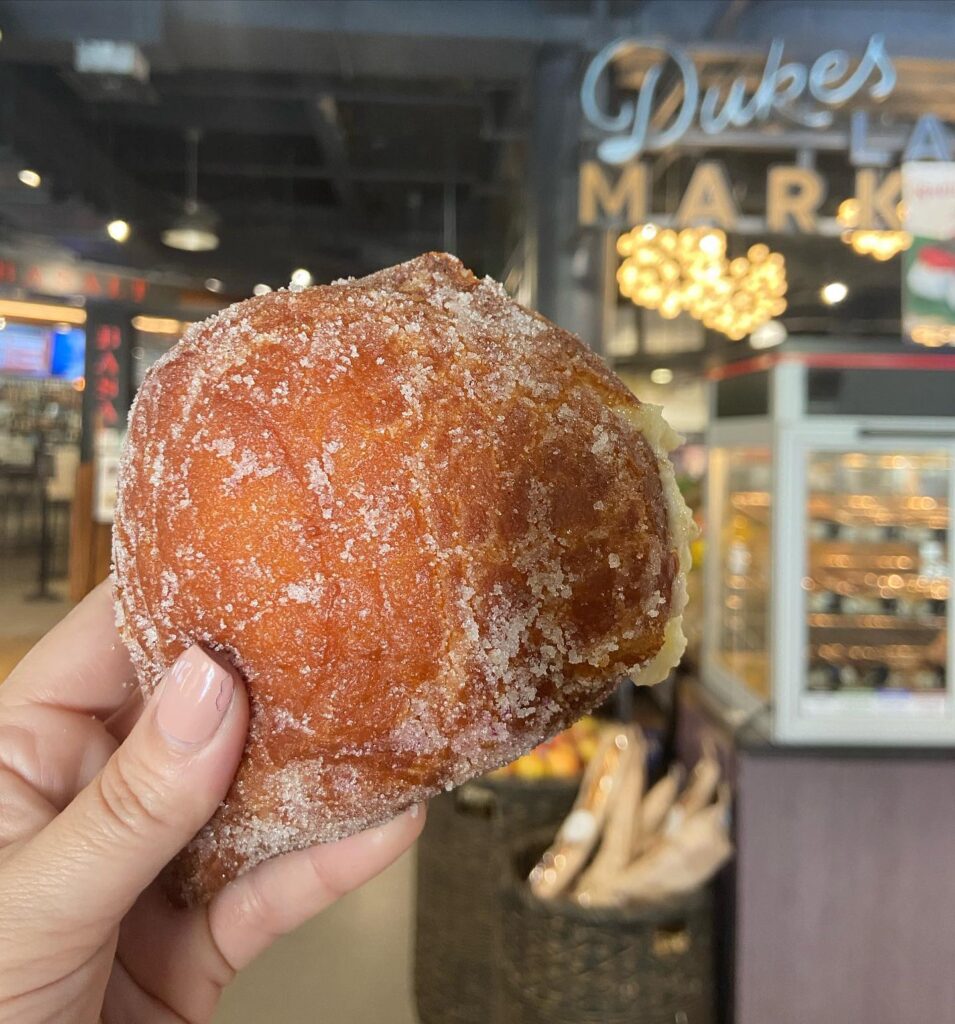 Bonus restaurant
Ray's Kiawe Broiled Chicken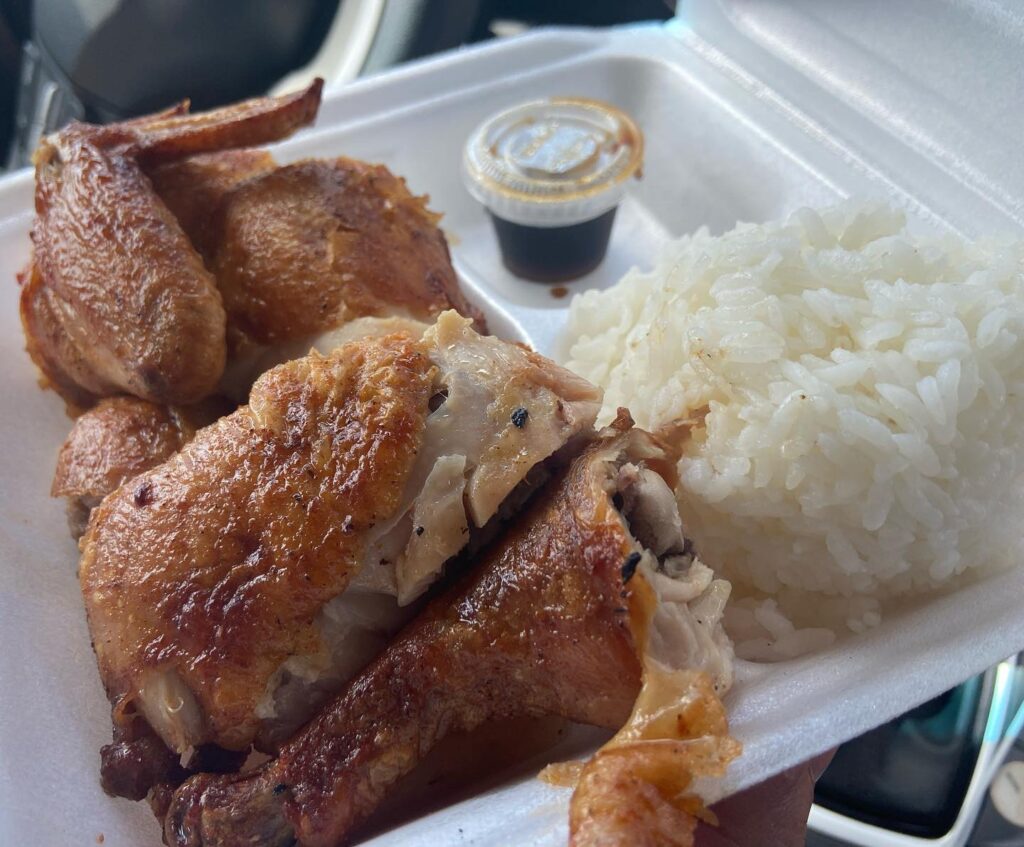 If you decide to leave Waikiki and head to the North shore, on your way back make sure to stop by Ray's to try some delicious chicken. They make it outside right in front of you and it's so juicy.
---
I hope you all enjoyed the list!
Feel free to check out the entire catalog of my Food Bucket List for category inspiration and email me or comment below asking me for more restaurant recommendations as I aim to please! And if you'd like to follow along on my Hawaii adventures, check out #MairaInHI on Instagram!
Stay tuned for the Ultimate Waikiki Bucket List for other ideas of what to do in this beautiful place! Thank you all for reading, and stay enthusiastic! 🙂
Feel free to follow the adventure on social media
Facebook / Instagram / Twitter / Youtube
-Maira