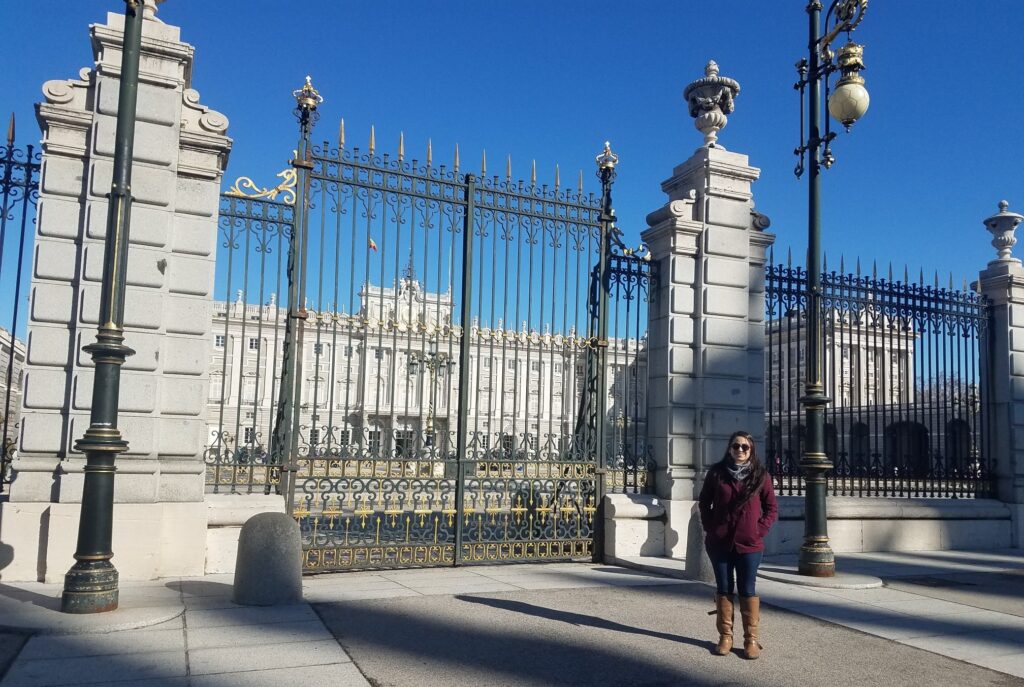 If you like incredible wine and beautiful cathedrals, then you need to take a trip to Madrid! Check out all of my recommendations for when you visit! Stay tuned as I am actively updating this blog post.
ALMUDENA CATHEDRAL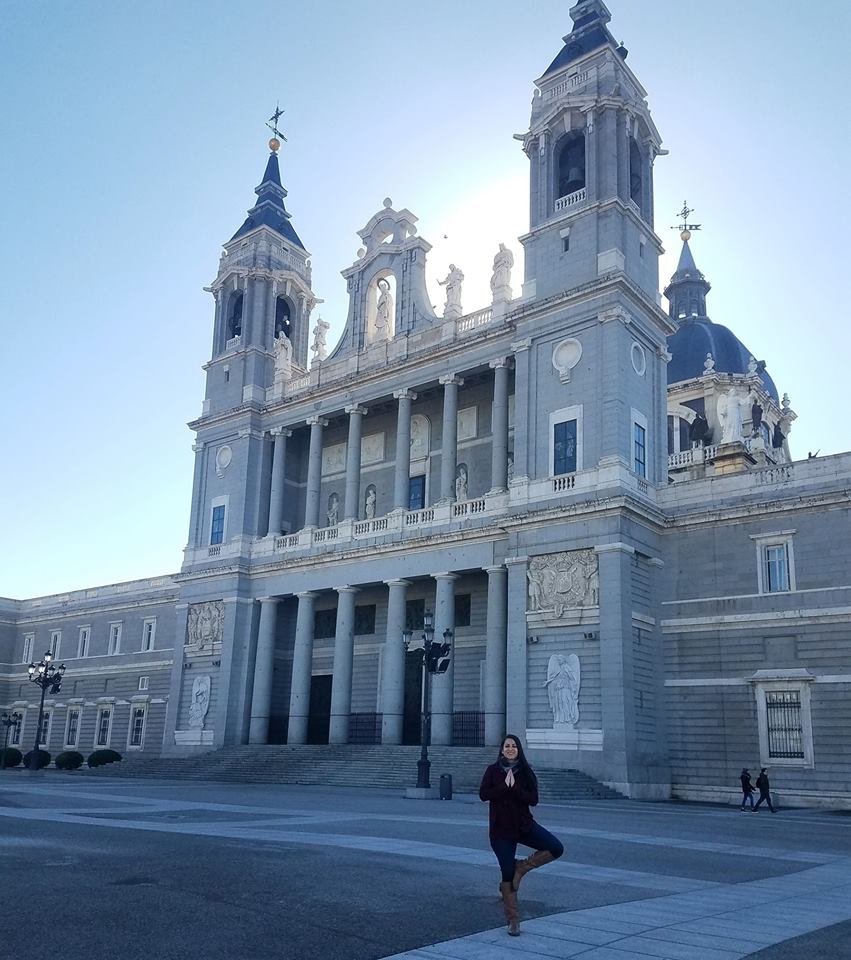 One of the first cathedrals I saw is the one behind me, La Catedral de Santa María la Real de la Almudena very close to the Royal Palace. This cathedral broke ground in 1883 and has a museum where you can go to learn a little more about it. I learned that it took 8 architects and over a century for this immense beauty to be completed. Also if you go to their website and watch the trailer it's super informational and a little intense but worth a watch!
CIRCULO DE BELLAS ARTES ROOFTOP BAR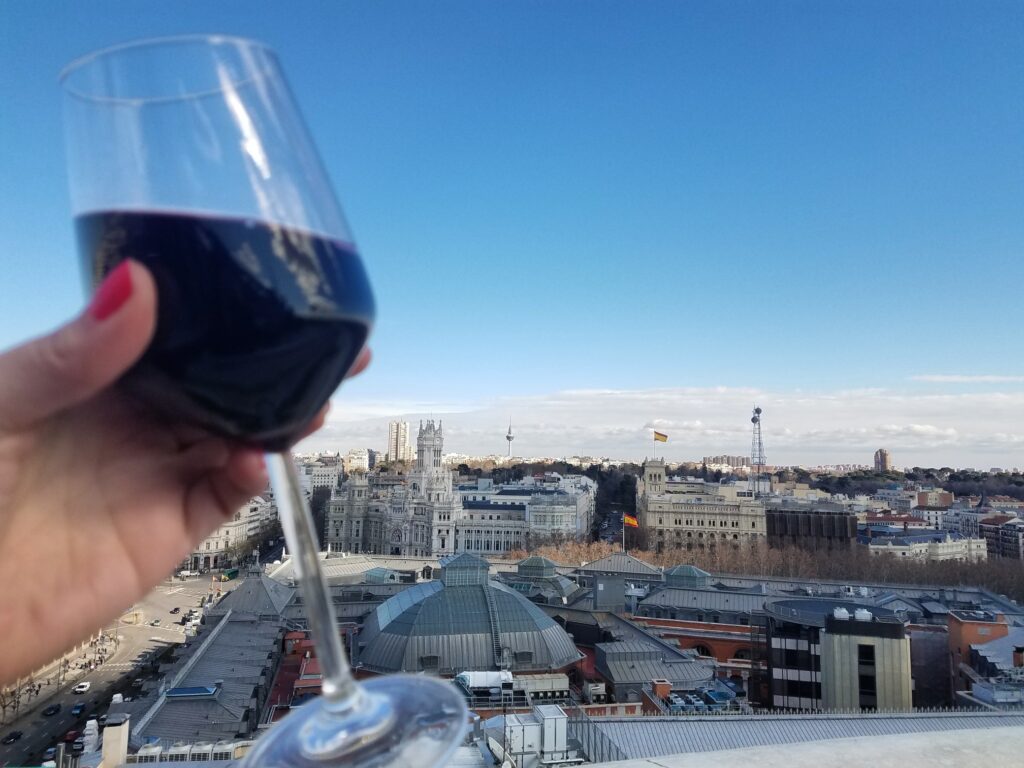 Cheers!
My favorite fave combination: wine and incredible rooftop bars. Check out this incredible view from the Círculo de Bellas Artes roof!
ENJOY TAPAS AND WINE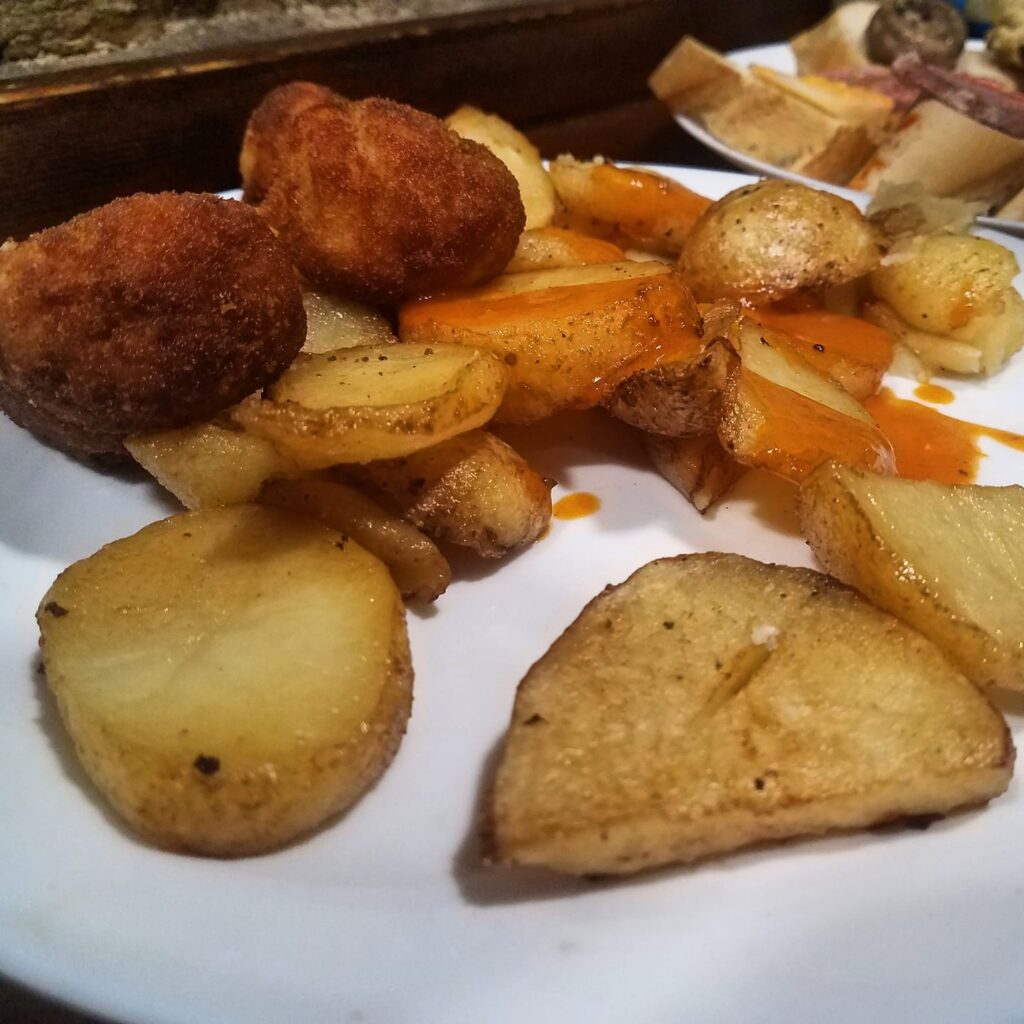 El Tigre Sidra Bar in Madrid was one of my fave spots because you can get super cheap drinks AND UNLIMITED TAPAS!!! That's right, as long as you are buying drinks you can get free food. Tapas are small dishes and patatas bravas are my favorite! These potatoes are a very popular Spanish dish where the potatoes are fried and served with a spicy tomato sauce!
JARDINES DE SABATINI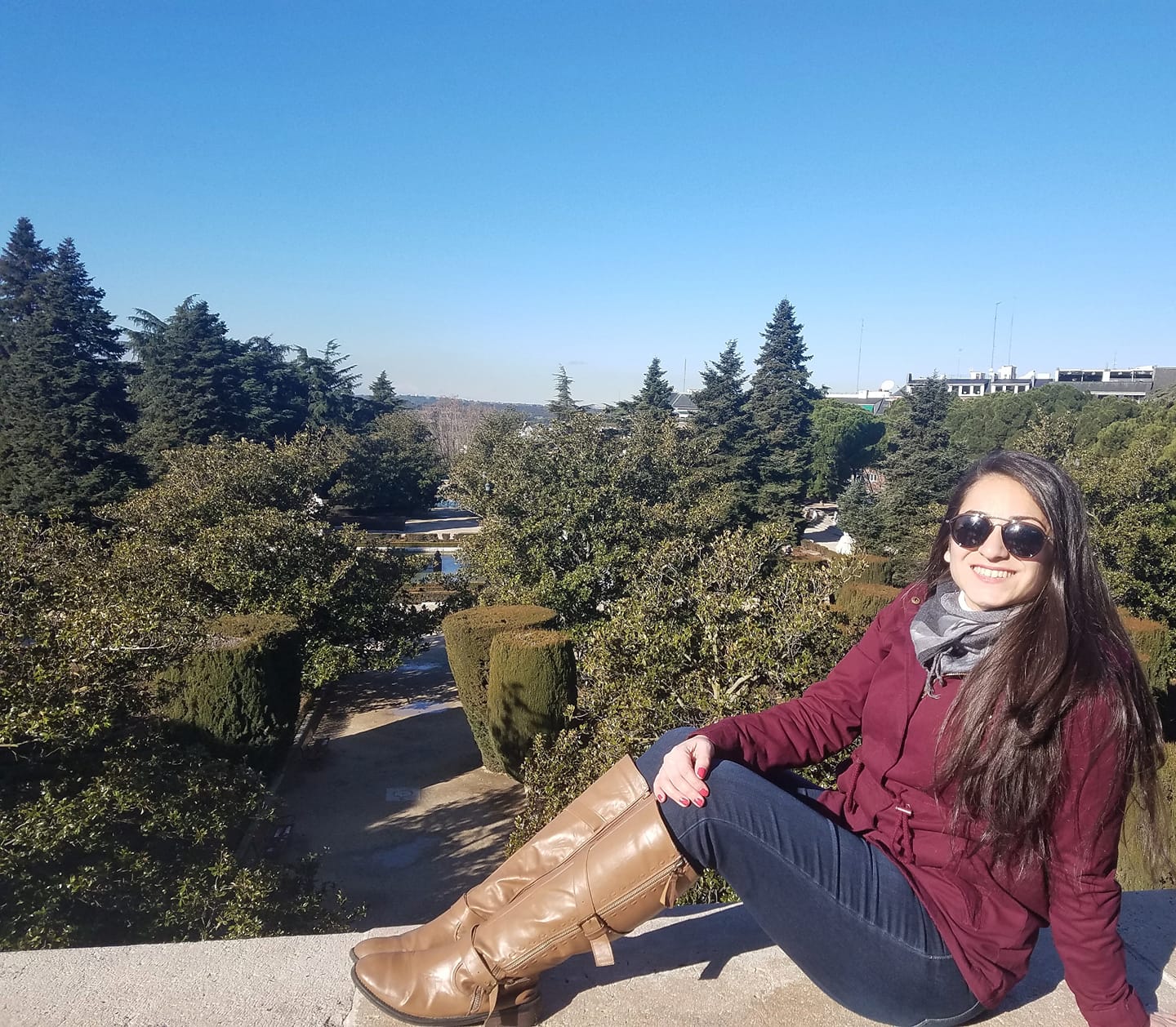 If you know me even a little bit, you'll know that I LOVE nature. I love it when I'm sad, when I'm happy, when I need a break from life, or when I need some time to relax. Los Jardines de Sabatini or The Sabatini Gardens were the perfect stop in our busy schedule. Something about the trees and the sculptures make you really stop and take in every moment. Highly recommend this place the next time you are in Madrid and since a lot of you enjoyed the cathedral photo I posted yesterday, I'll have you know the gardens are about 4 minutes away from there so you can do both quite easily!
PARQUE EL RETIRO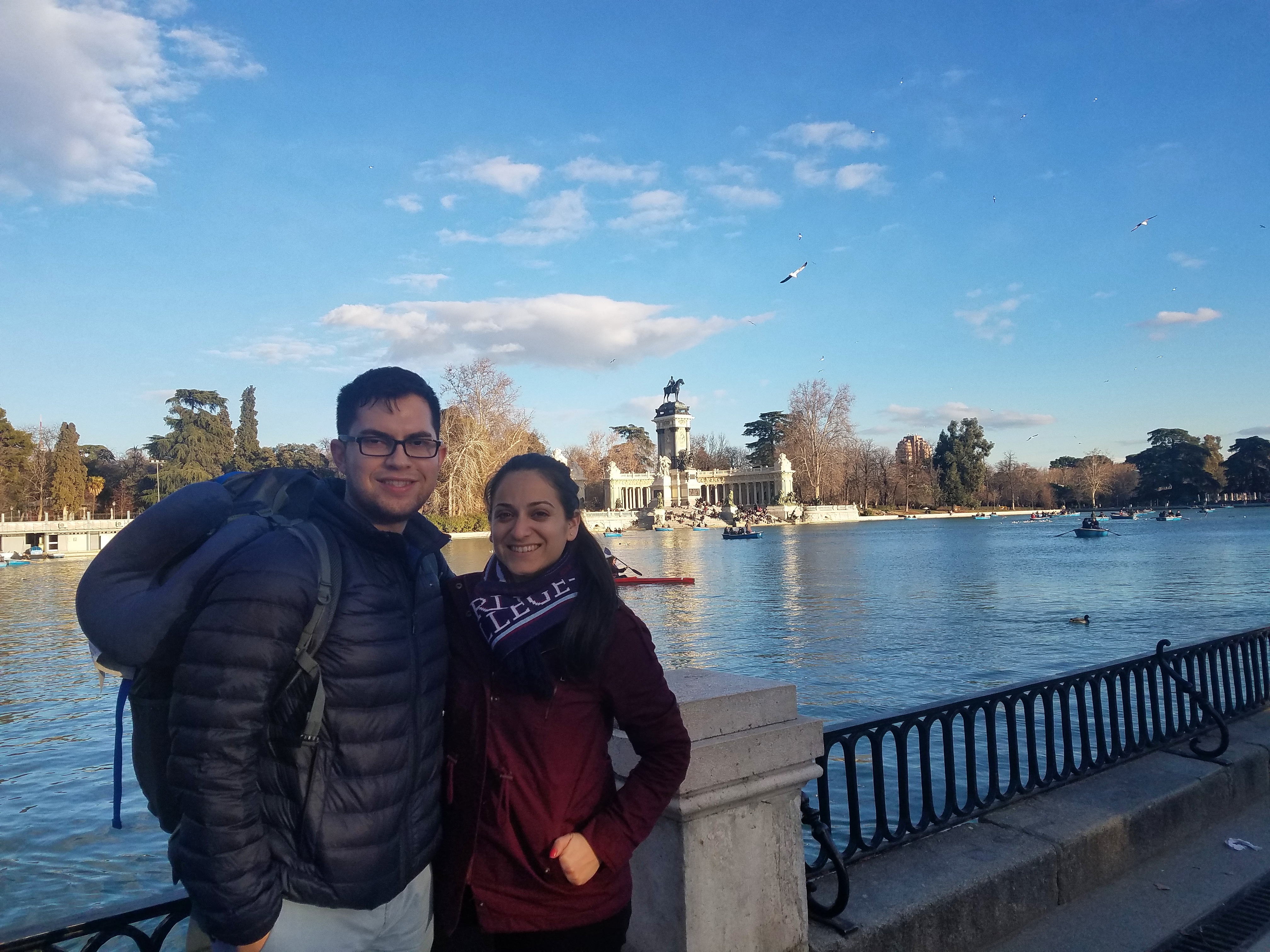 I LOVED Madrid and cannot wait to return. The first city I checked out was Madrid and I fell in love with the wine, the rooftop bars, the tapas, the gardens and the history! Parque El Retiro was a really beautiful park!
ROYAL PALACE OF MADRID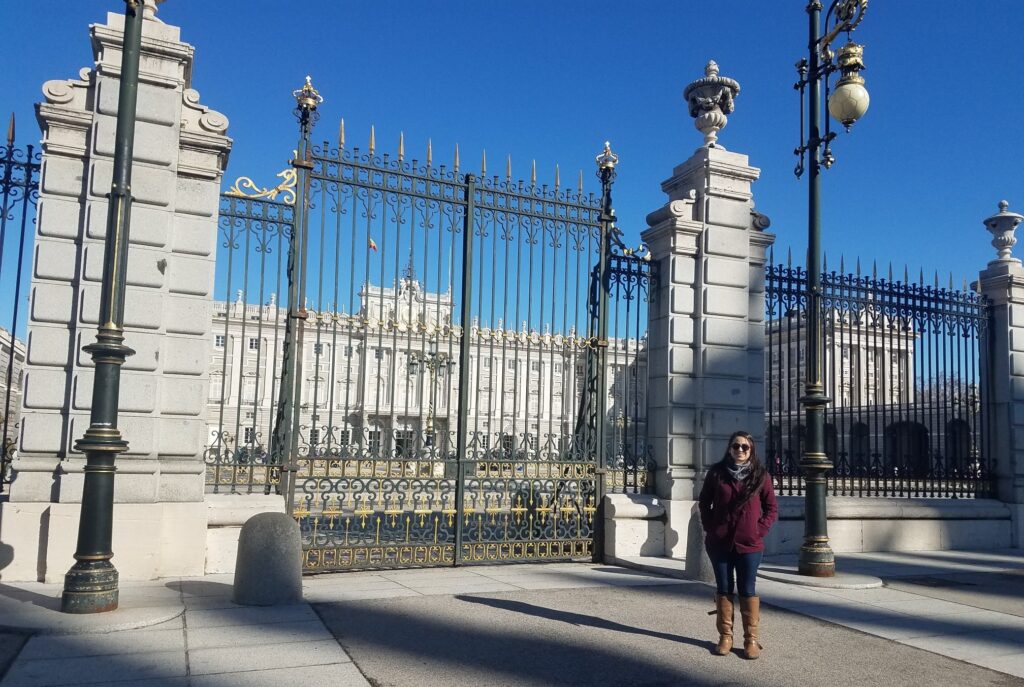 If you ever make it to Madrid, I recommend you check out the Royal Palace of Madrid! All of the architecture is just stunning! There is also a ton to see and do in this area.
TEMPLO DE DEBOD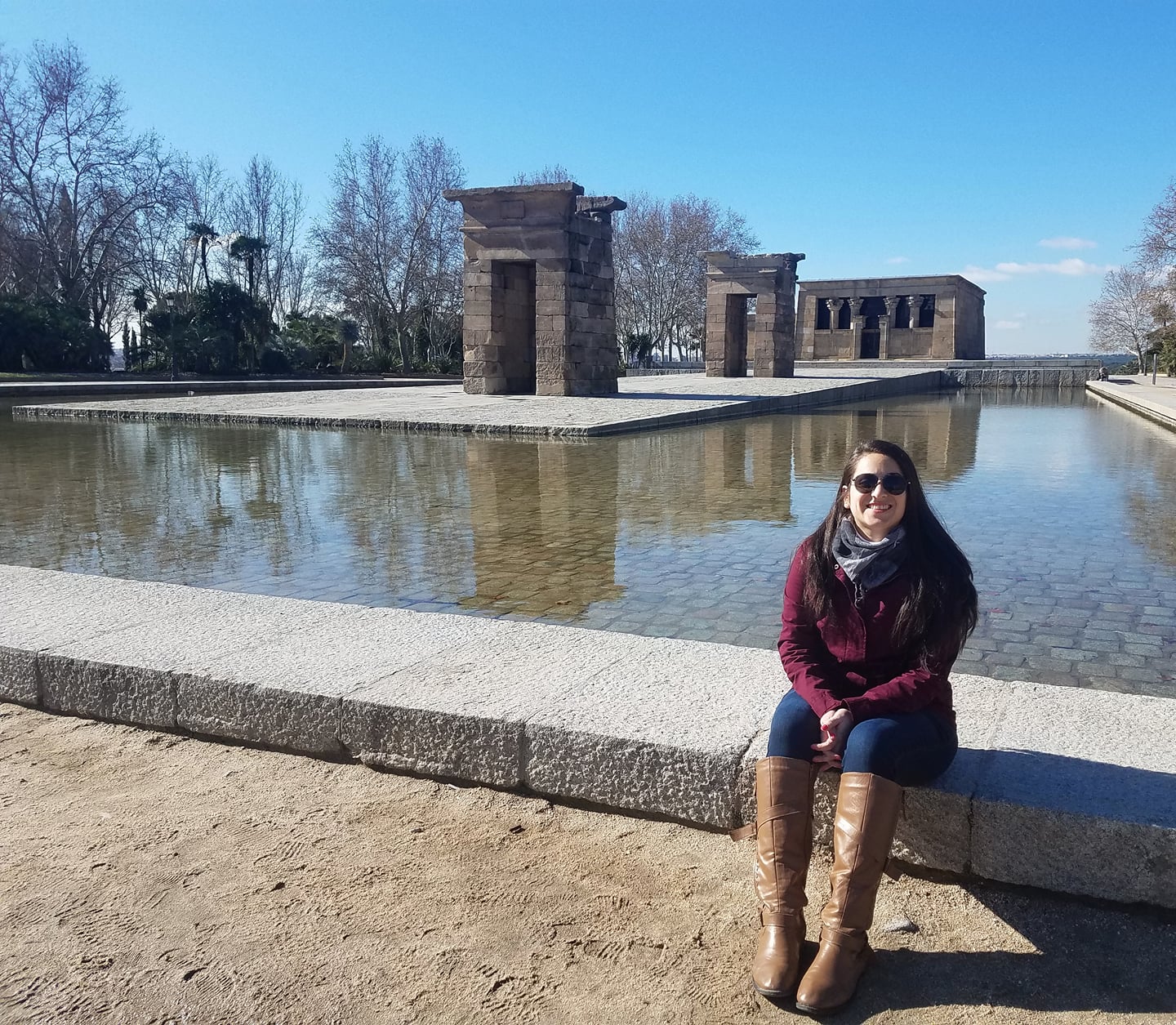 Wait, hold up. Am I in Spain or am I in Egypt!? The answer is definitely Spain but if you get some Egyptian vibes, it's because there's a little bit of Egypt here Literally! When in Madrid, I checked out El Templo de Debod (Debod's Temple) and learned that this Temple used to actually sit in Egypt! It was built in Egypt, dismantled and brought to Madrid in the 1960s. You can check out this Temple near the Royal Palace of Madrid and it's super peaceful!
---
I had the best time in Madrid and cannot wait to return. I hope this post inspires you visit.
Thank you all for reading, and stay enthusiastic!
Feel free to follow the adventure on social media
Facebook / Instagram / Twitter / Youtube
-Maira